While sewing and related hobbies go in and out of style, you can apply this occasionally stylish hobby to fashion trends. Sewing your own fashion trends lets you wear custom clothes no one else has while still fitting in with the current styles. Keep reading to get some tips for following these trends with your sewing machine in 2023.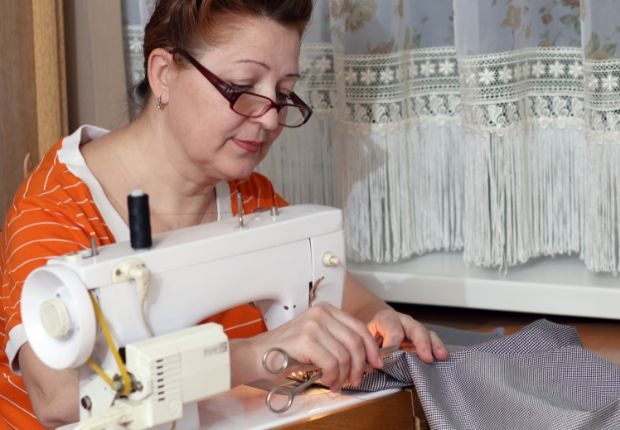 Pick the Right Colors
Since you're sewing these clothes for yourself, you can pick any colors you want. However, fashion trends don't just apply to garment design; they also affect the color. The '80s are coming back into style this year, so consider choosing bright colors you love for your next project. Fuchsia, orange, golden yellow, and spring green are some of the most popular colors you can expect to see. If you enjoy wearing these colors, try to incorporate them into your custom wardrobe.
Use Transparent Fabrics
Transparent fabrics have been on trend for a while, and experts expect this trend to continue. You can sew your own fashion trends with this fabric in several ways. You can upcycle old clothes to look like new, making cutouts in older clothes and sewing on transparent fabric. Alternatively, you can make a new garment with transparent fabric. Many of these transparent clothes are best layered, so consider what pieces you want to layer with them as you sew. This will influence whether you embellish the sheer fabric and how fitted you make the piece.
Keep Plenty of Fabric Around
Along with choosing the right kinds of fabric, you also want to ensure you have plenty of it. Oversized garments, from big blazers to wide-leg pants, are also continuing trends. Make sure you follow some helpful fabric storage and organization ideas so you can easily access all the fabric you need to craft these unique pieces. Matching sets are also popular, so you might want to invest in big fabric purchases to create oversized matching sets that hit two trends at once.
Lean Into Feminine Ruffles
Many of the fashion trends of 2023 feature feminine silhouettes and flowing ruffles. This seems to slightly contrast with the trend of oversized and often boxy clothes, but you can embrace both styles at once as you sew your wardrobe. During the sewing process, don't fall into the trap of simply making an item and moving on. Try it on to see how it flows and whether it feels classically feminine. If not, add a ruffle or two to the sleeves and hems.
Following these tips for sewing your own fashion trends in 2023 will help you use your sewing skills to stay in style. Handmade garments are becoming increasingly popular in the sewing and style world, so jump on board today! With bright colors, transparent fabrics, oversized designs, and feminine touches, your handsewn garments are sure to give you a creative challenge and steal the show throughout 2023.