The earth is a marvelous place, but sometimes you have to look beyond it for your fashion inspiration. The sun, moon, stars, and planets have been the source of mystery and fascination for a long time, so it's no wonder that they also show up in fashion. We think celestial elements are especially striking in accessories, and have put together a list of the three key accessories from this trend. Read on if you're ready to spice up your style with an extraterrestrial vibe.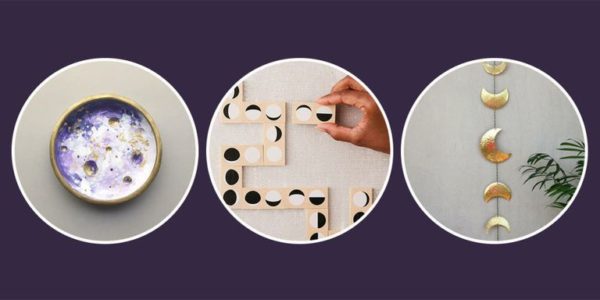 source
Sunglasses with Sparkly Lenses
Being a sun-seeker is all well and good, but it's important to make sure that your eyes stay safe. Sunglasses help you protect yourself in a celestial style. We've shown you how to decorate sunglasses frames, so you can always add rhinestones or star-shaped stickers to your heart's content, but the next level is making sure your lenses stand out. Luckily, there's Planet i, a brand of sunglasses with sparkly lenses that make you feel like you're viewing the world through a star cluster. Its different sunglass styles have names like Space Cowboy, Extraterrestrial Clear, and Moonwalkers. Check them out, and find yourself experiencing a whole new meaning to the term starry eyed.
A Space-Themed Watch
A space-themed watch doesn't have to look like the tacky one with Jupiter printed on the watch face that you had in grade school – nowadays, you can be classy and represent the solar system at the same time. Take Omega watches, for example. These Swiss luxury watches come in many different styles, and the brand name itself reminds us of Omega Centauri, the Milky Way's largest globular cluster. What's most impressive, though, is that Omega has long been connected with astronauts and space agencies, and one of its watches was even worn by the first astronauts who set foot on the moon in 1969. If you want to blend the down-to-earth practicality of wearing a watch in the digital age, with out-of-this-world functionality and reputation, Omega watches are the way to go.
Star-Shaped Earrings
Last but not least, earrings are perfect for adorning your body with star stuff. Star-shaped earrings have been popular for a while, so you can find them in almost any store that sells jewelry. But if you're interested in helping out fellow star-supporters, consider browsing the assortment of handmade earrings on Etsy.com. From hoops to studs to threader earrings, there are many different ways to broadcast your love of stars to others in your orbit.