They say diamonds are women's best friends. This may be true, but unfortunately not every woman can afford such a friendship. Considering the price of diamonds, only a few women can afford to have some in theirs jewelry collections. On the other hand, handbags are definitely the real MVPs. Is there anything else that can hold your wallet, phone, lip gloss, and the other entire woman's carry-on essentials? A handbag adds the finishing touch to any outfit. And, at the same time is so practice and useful for a woman to carry. Now comes the big question: How to style a handbag for any outfit? There is no specific rule on how to style a handbag properly, but there are certainly some unwritten fashion rules on how to choose the right handbag for any outfit.
Whether you are heading to the office, a formal event, or even to the gym, you need to have a handbag at your side. There are many different models of handbags that you can wear on different occasions. From beaded vintage bags to free-spirited cross bodies to structured satchels, there are so many models of handbags that any woman needs to have in her wardrobe. You may feel free to style your favorite handbag with any casual outfit you like. But, you should definitely pay a little more attention when it comes to formal outfits. Imagine wearing some wedding party guest dress combines with a casual cross-body handbag. Impossible, right?
In order to avoid making such fashion mistakes, scroll down the page to find out how to style a handbag properly. We hope our styling advice will help you improve your fashionable appearance.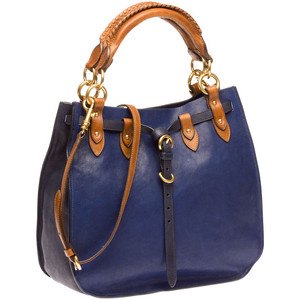 How to style your black handbag?
One of the must-have handbags that most of the woman fall in love with is a black handbag. There is nothing as easy as styling a black handbag. Black handbags are timelessly elegant and can be worn whenever and with whatever you want. You can easily style your black handbag no matter the season, as dark shades perfectly suit fall and winter outfits, as well as spring and summer little black dress outfits. Switch your day sandals with classic black pumps and a blazer to create a perfect night-out outfit. Add your black handbag and give the final touch your outfit needs to be absolutely amazing.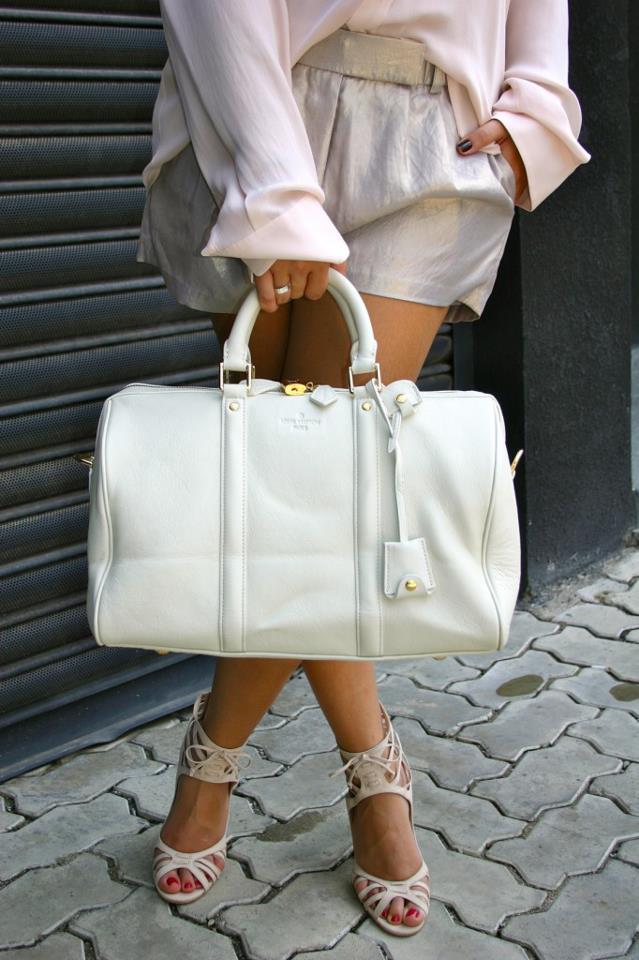 How to wear an orange handbag?
Orange bags are a perfect addition of unexpected color to your outfit. This energetic hue will make you look so stylish. Wearing an orange handbag will add a pop of fire to your boring outfit. Wear it with neutral clothing in white, blue, gray, or black. Or, intensify the electricity with bold colors, by creating color-blocking looks with red, yellow, green, or purple outfits and orange bags.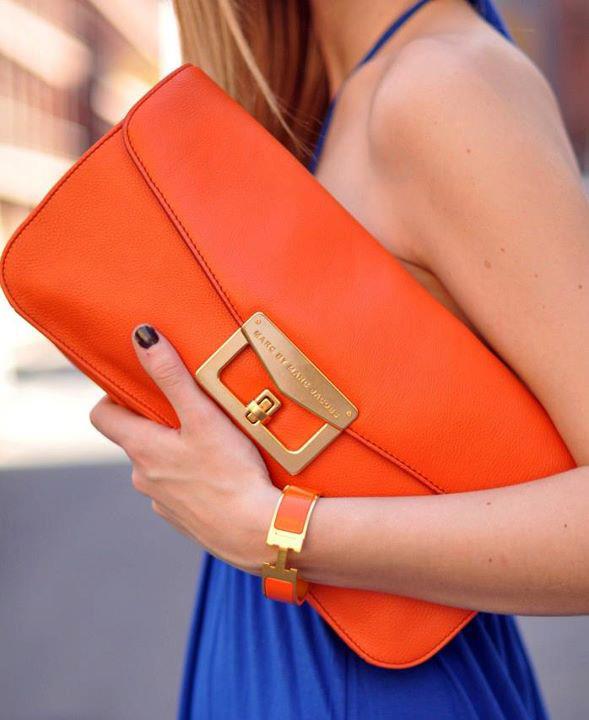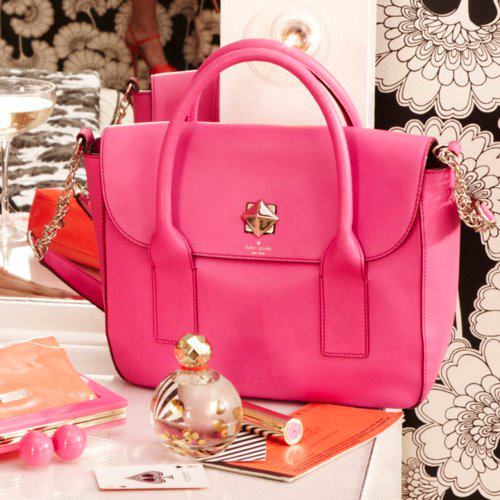 How to wear a sharp white handbag
White bags look so sharp and clean against the outfit you wear. They are super trendy and perfect to be worn both for the fall/winter and spring/summer season. Every woman needs to have one white bag in her purse wardrobe. Paired with neutrals, white gives continuity to the outfit's colors. On the other hand, when paired with bolder colored outfits, such as red, white handbags gives a contrast that creates an eye-catching effect of the overall look. Choose the way you want to wear your white handbag according to your preferences and be sure to have a winning combination, no matter which one you choose.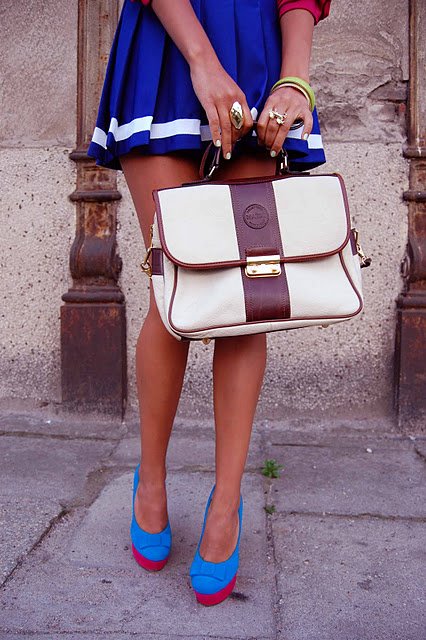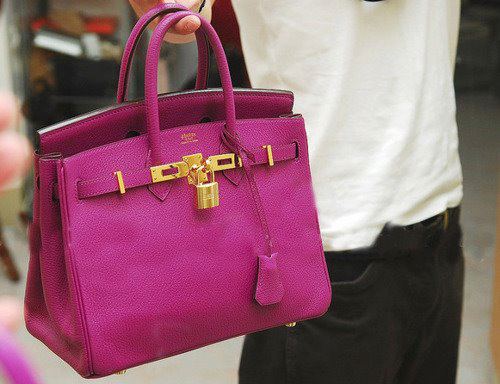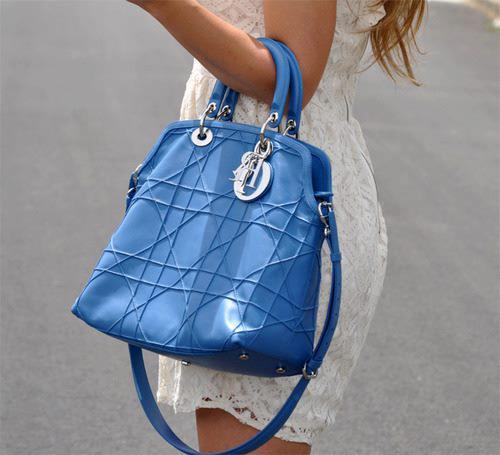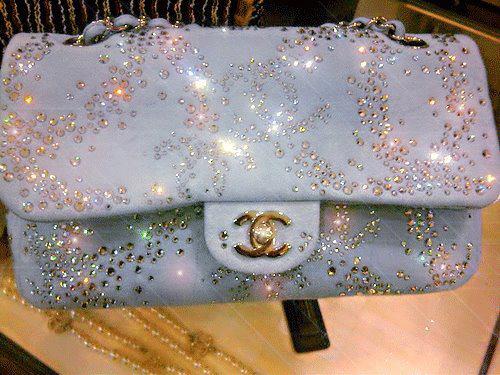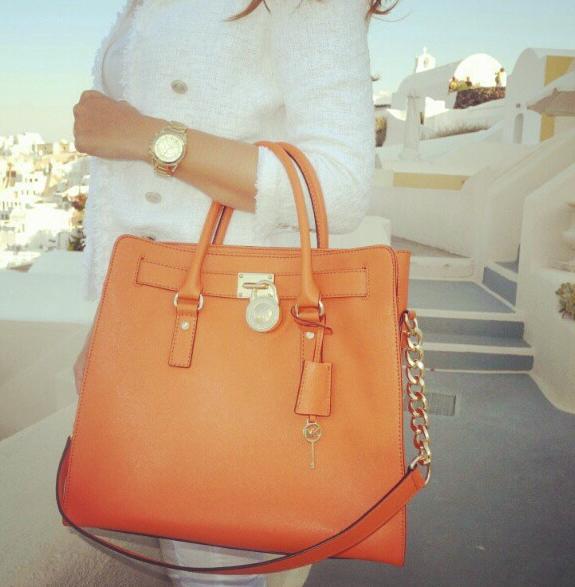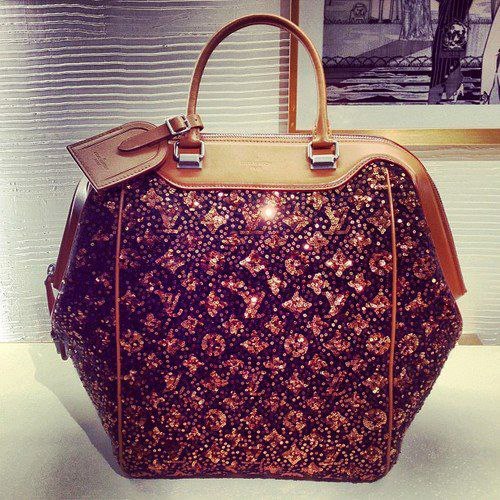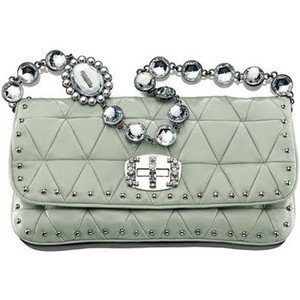 How to style a navy blue handbag
Navy blue is one of the most elegant colors in the color palette. It is usually used for pants and blazers and is one of the most common colors to style a formal outfit.  In order to look attractive and special, switch wearing navy blue outfits, and instead, try to add this color to your overall look by choosing a navy blue handbag.  How to style a handbag colored in navy blue? There is nothing easier. You can style it with any outfit you wear, as navy blue is so similar to black. Yet, it has that extra depth and beauty only navy blue can have. Don't miss having a navy blue handbag in your bags collection. It is definitely worth any dollar you pay for it.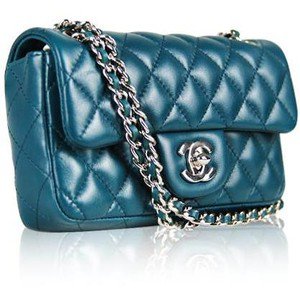 Fashionable pink handbag
The biggest hit for the summer season is definitely a pink handbag. Summer is the season of fresh and colorful outfits full of bright colors. The pink handbag will easily add a cute pop of color to any outfit you will style this summer. You can easily wear it with any look you prefer. If you want to dress it up, add a fun key chain or a vintage scarf to add extra color and prints. This summer, give the pale pink a chance to make you bloom.