Beach tourism continues to be one of the most popular holiday types, according to research 
compiled by Ocean & Coastal Management
, with tourists seeing the seaside as an ideal spot for sports, relaxation, and of course, showing off the latest fashion. There may be a plethora of super-cool one-piece designs, but bikini tops are still very much the 'it' item to own, with most top fashion houses displaying a plethora of different designs. If you want to stand out at the next pool party or boost your Instagram following, make sure to sport one of 
the following summer trends
.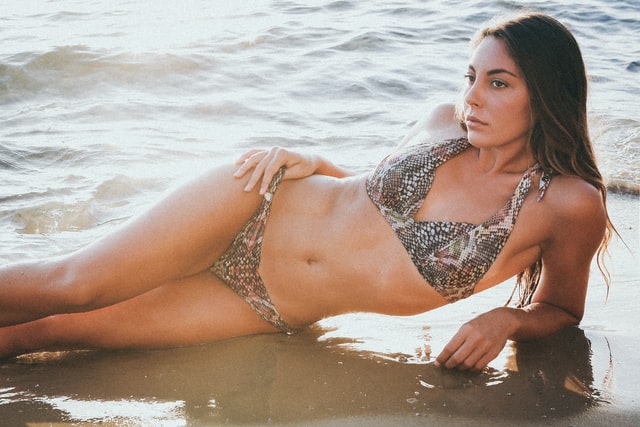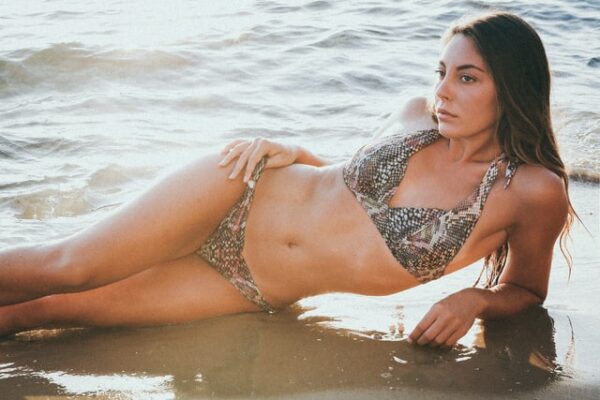 Triangle Bikini Tops
Top influencers such as 
Chiara Ferragni, Dulceida and Olivia Ponton
 are all rocking this trend this season. The simply triangular bikini slightly pushes up the breasts, giving them a handy lift. Because this type of top can have underwiring, ensuring the 
bikini cup is the right size
 is key to comfort. The fabric should feel smooth without cutting into your underarm, or the sides or bottoms of your breasts. The top should be snug but you should still be able to slide your finger between the material and your skin, and the straps should be snug enough that they don't move when you get active in the water.
Double Strapped Bikinis
Bikini tops with two (instead of the usual one) straps add a bit of sportiness and sartorial flair to a simple bikini. These look just as good in prints as they do in bold and even nude colors. If you opt for this style, pair it with  simple bottoms in the same print, opting for a sporty yet high-cut option 
to elongate the leg
. This top also looks great with a string bikini bottom. Tie the string around your waist to emphasize your tummy area.
Bandeau Bikini Tops
These tops have an extra band of fabric connected to the main top, and tie just beneath the breasts. They have the effect of adding fabric into the equation, giving the effect of a one-piece while keeping the comfort of a bikini. You can pair it with jeans or shorts as well, so this choice is a great all-rounder for your summer wardrobe. Hot prints for this style include leopard, floral and metallic designs.
A Touch Of Sparkle
More than one bikini designer surprised audiences at top fashion shows with square-shaped 'crop top' bikinis made in sparkly materials like metallic foils, Lurex, and even glitter. Once again, the idea is to blur the line between beach and party fashion. These tops look great with simple black pants or ultra short shorts. Take a tip from Chiara Ferragni, and seal the deal with a back or front seam. This look is sexy and comfortable all at once.
When it comes to bikini tops, fit and comfort are as important as style. Currently, there are many styles to choose from that will guarantee you find your perfect match. From classic triangle cuts to 'crop top' party wear, bikinis are now sturdier, more fashionable, and more flexible than before, so make sure to add a couple to your collection for your next seaside vacation.