With this clever nail hacks we can help you to achieve great nail art, and learn to apply nail polish like a professional. Going to the salon every week gets expensive but using this hacks you can save some money and get the perfect manicure at home.

Before applying your nail polish put it in the fridge for 15 minutes, it goes smoother.
By applying Vaseline on the cuticles around your nails, you'll protect your skin from errant nail polish stokers.
Did you know that wаter will help your nail polish dry faster, all you need to do is to dip your nails into a bowl of water for 5 seconds, this will expedite drying process.
Have you notice that after taking off your favorite red nail polish, there are some pink or maybe yellow tingle on your nails? Here is an easy way to get rid of it by using your tooth whitener .
You can make your own nail polish remover at home, put a sponge into a jar and then soak it in acetone. It is easy, effective and quick.
You can look for more interesting ideas from the pictures below.
1.Lighten discolored nails with whitening toothpaste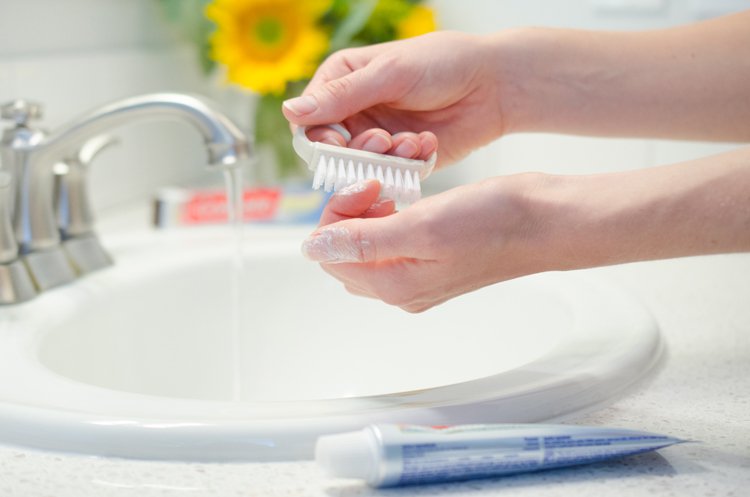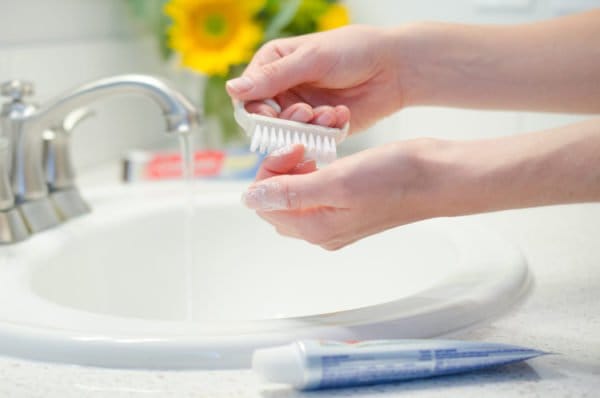 source
2.Remove polish easily by making your own nail polish remover jar.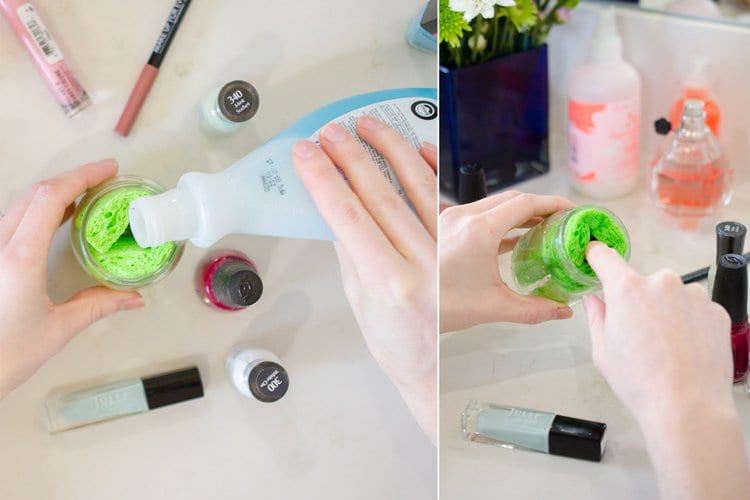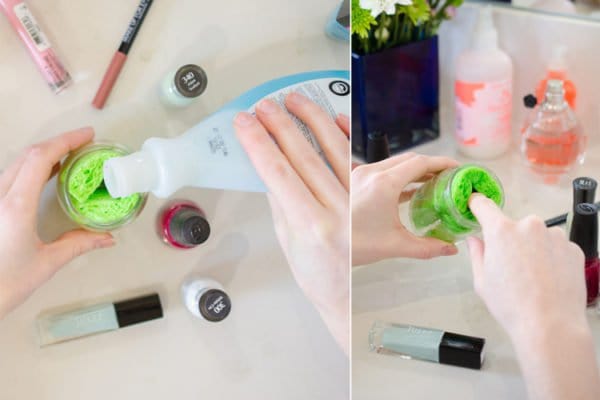 source
3.Get soft cuticles by soaking them in a lotion-olive oil mixture overnight. 
4.Exfoliate hands with ground coffee.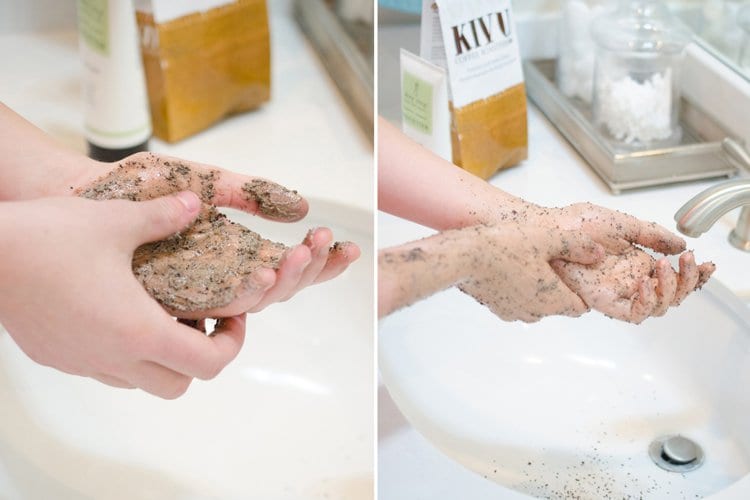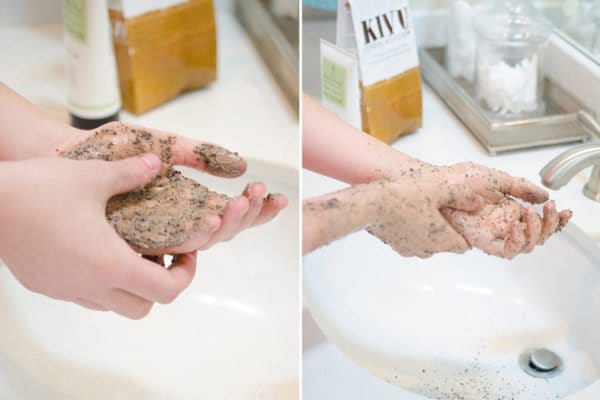 source
5.Stop clipped fingernails from flying by wetting nails and the clipper.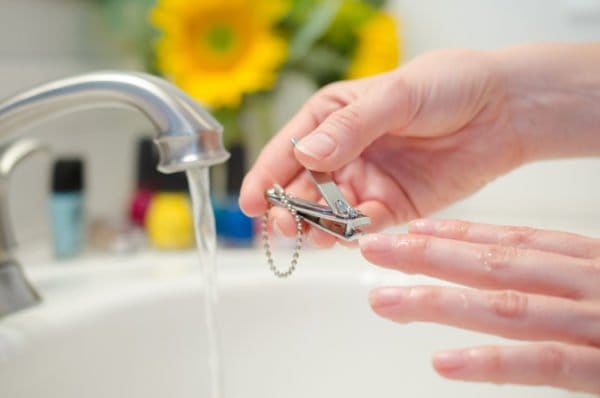 source
6.Get a longer-lasting manicure by soaking nails in a solution of vinegar and water before applying polish.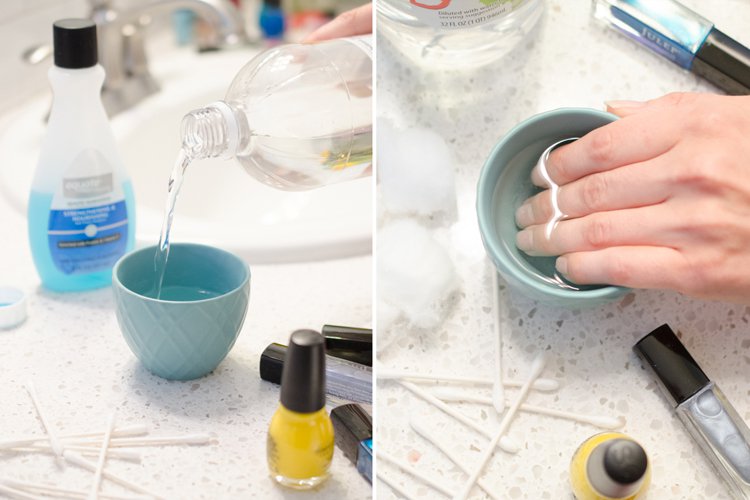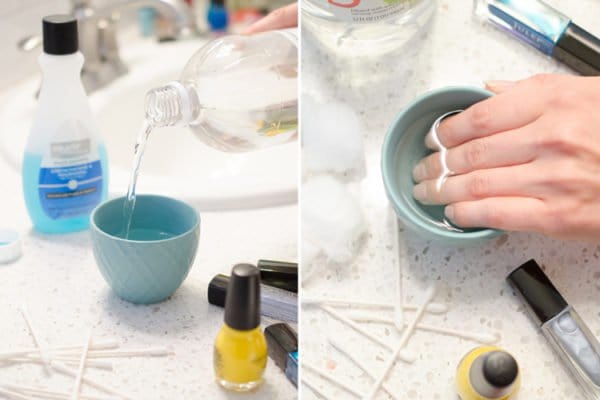 source
7.Unstick a bottle of nail polish by placing it upside down in a cup of warm water.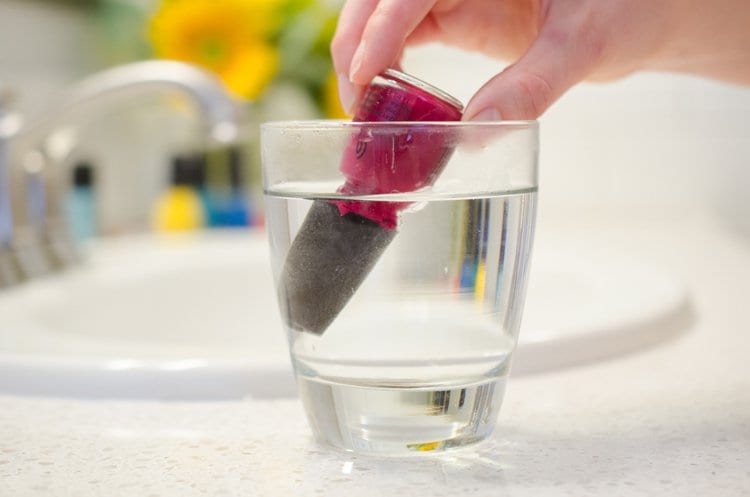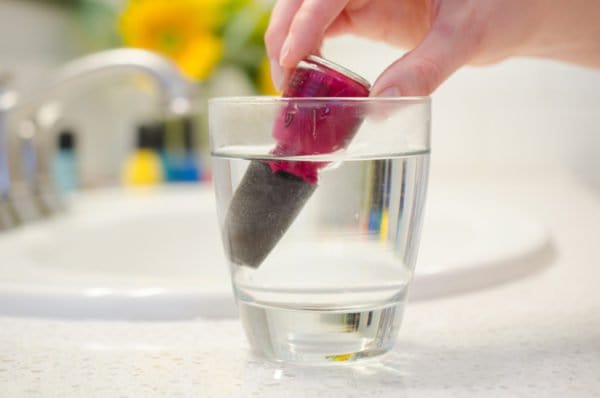 source
8.Prevent polish from sticking to skin by coating the skin around nails with Vaseline.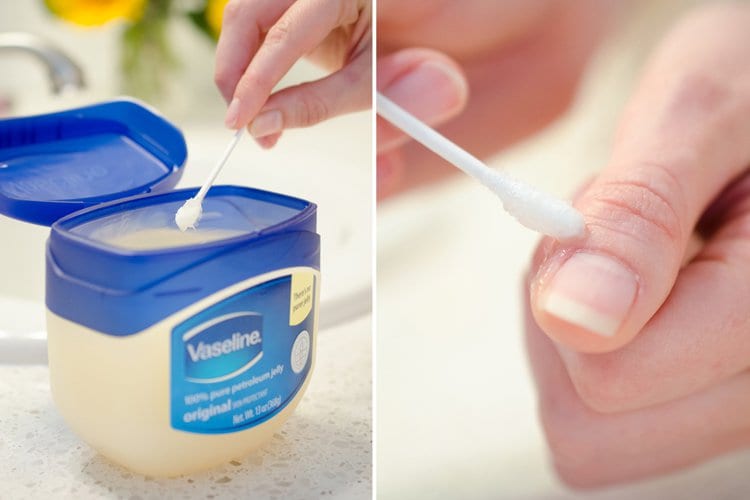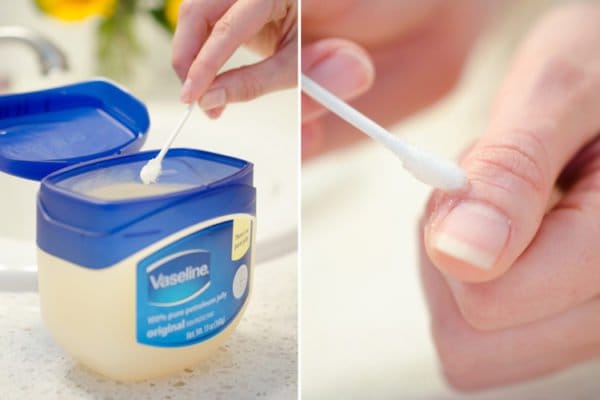 source
9.Create the perfect French manicure by using a rubber band as a guide.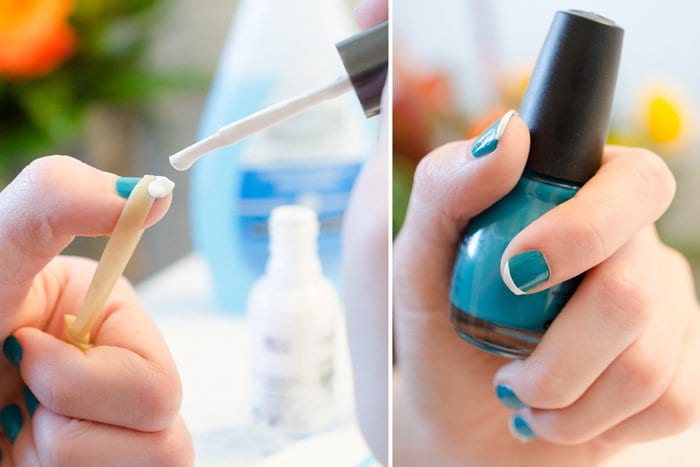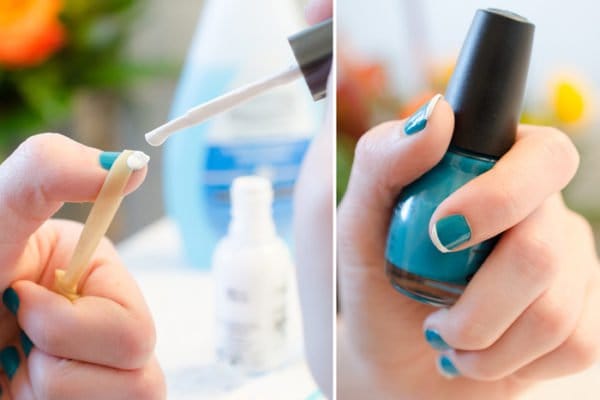 source
10.Make your own dotting tool by sticking a pin into a pencil eraser.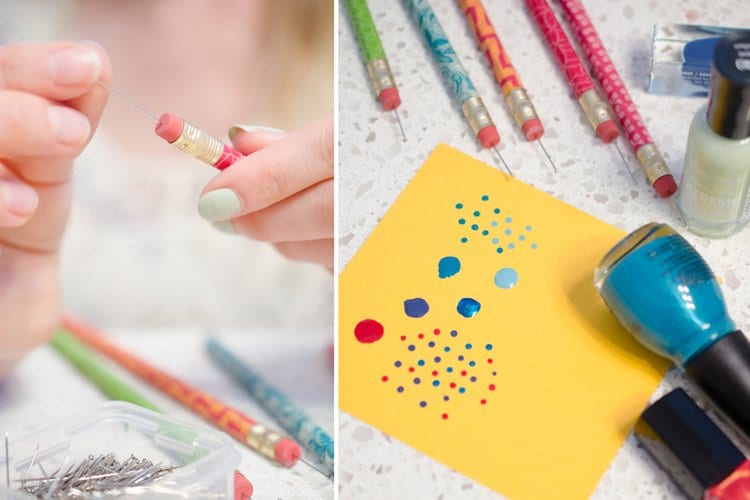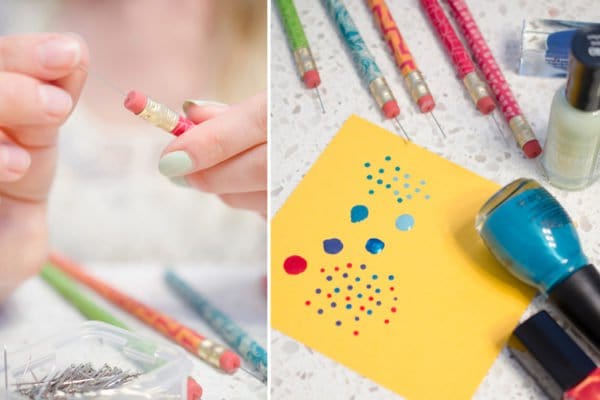 source
11.Create nail art with strips of newspaper and rubbing alcohol.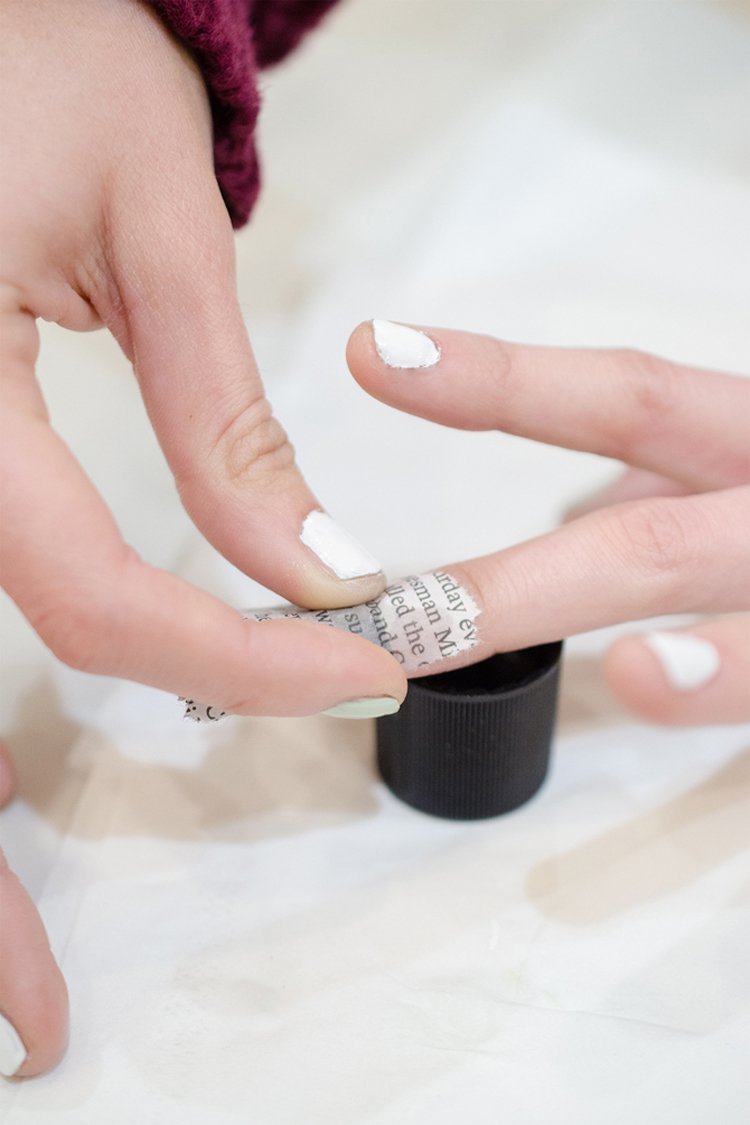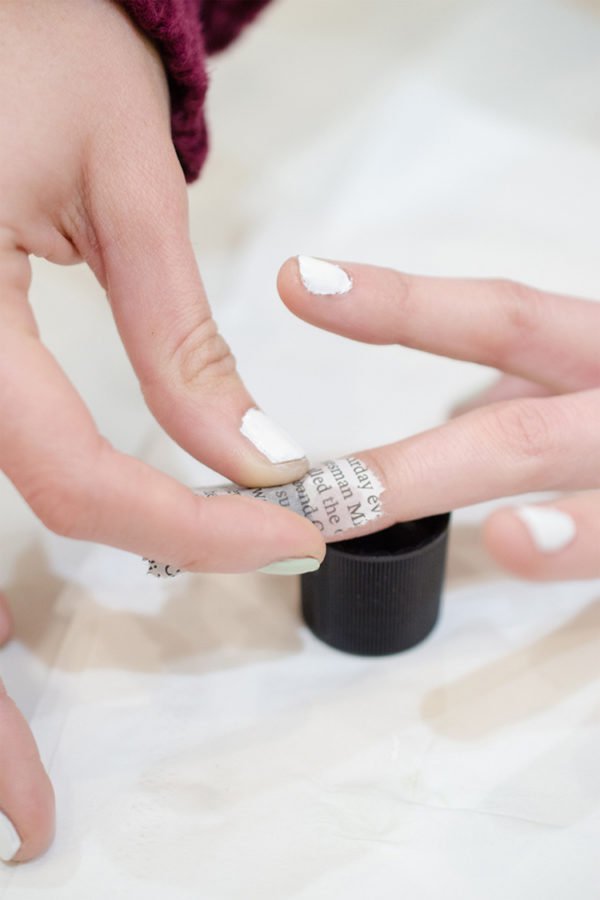 source
12.Use a piece of card stock to prevent polish from getting on skin if you have short nails.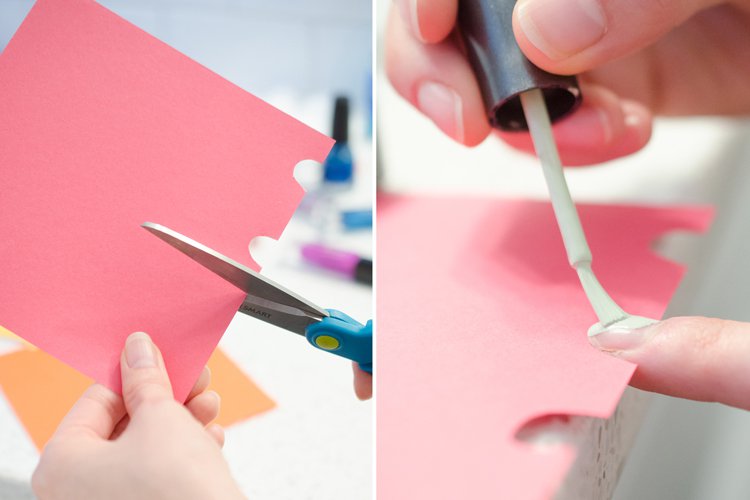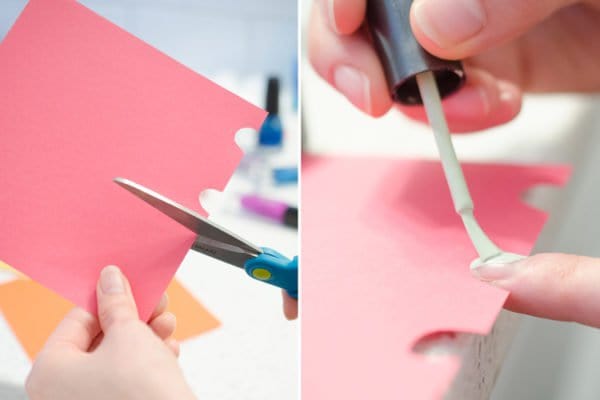 source
13.Dry polish quickly by dunking nails in ice water.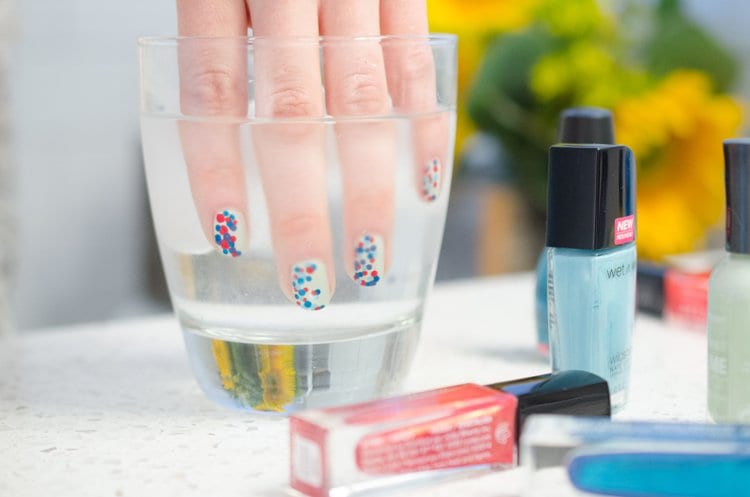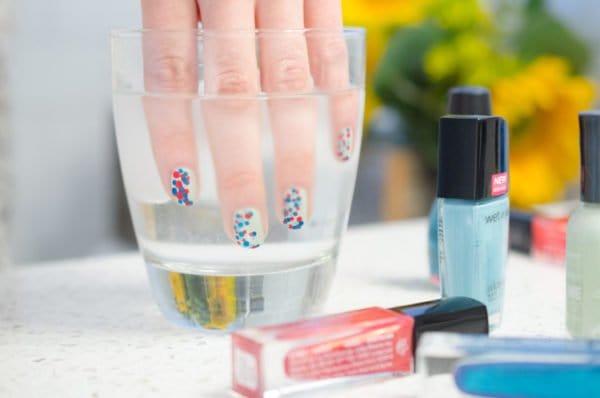 source
14.Get a lasting manicure by applying a top coat every day.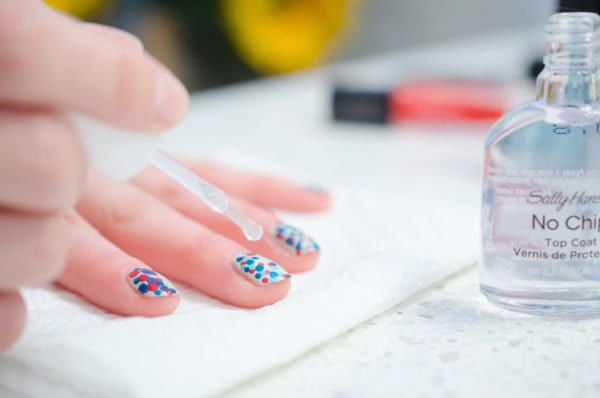 source