Every women dream about new fancy shoes, that often can be tight and uncomfortable to wear. Tight shoes cause painful blisters that usually destroy your mood. Here are some tricks that will help you.
Tape your third and forth toe together to avoid pain while wearing high heels. Maybe it sounds weird but once you try, you'll feel the difference.

Use deodorant on the heels and toes to stay away from blisters, decrease fiction and dance all night.
If you don't want to slide in your new heels we have the solution for you. Rub sandpaper to add grip to the shoe sole. Do it softly because you don't want to destroy the shoe soles.
If you are trying to get rid of the warts, don't scratch them, simply use duct tape and salicylic acid counter medication. This way is cheap painless and effective.
Always take a bandages with you, apply them at your heels .This will keep the area protected from blisters.
There are many brands that offer professional tools for sole and heels. You just need to place them at the heel and sole, and your shoe will get more comfortable than ever.
To prevent sweating in your new shoes you can try tissue paper. Inside the shoe place a thin tissue paper, wear your shoes on and feel the difference.
1.Go for Tea Bag To Destroy The Smell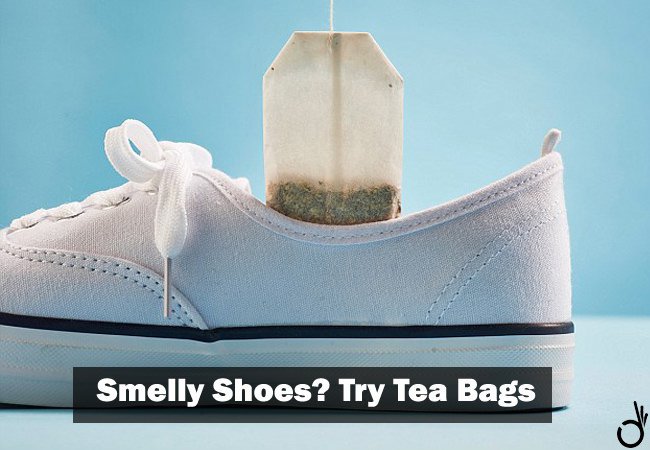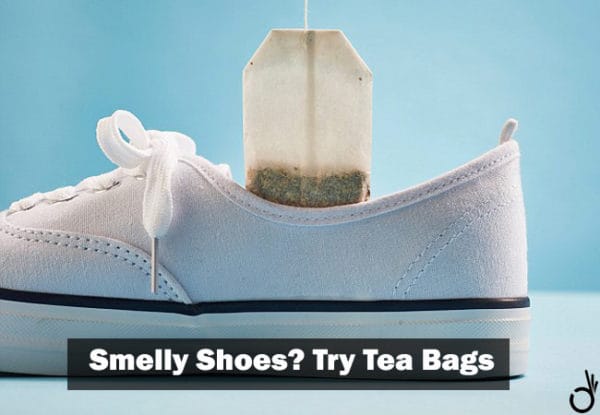 source
2.Roll on Deodorants For Reducing Friction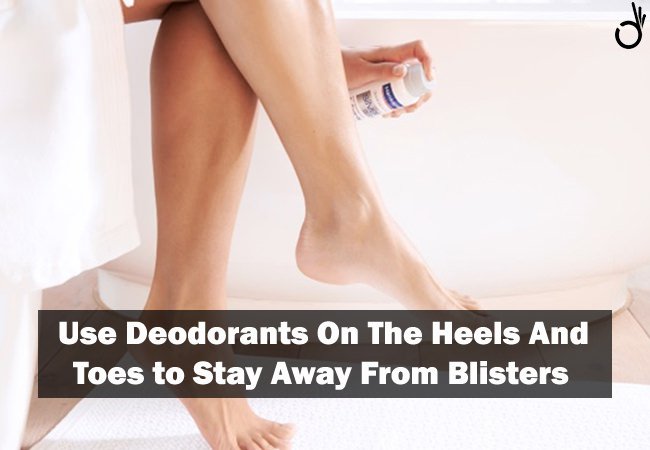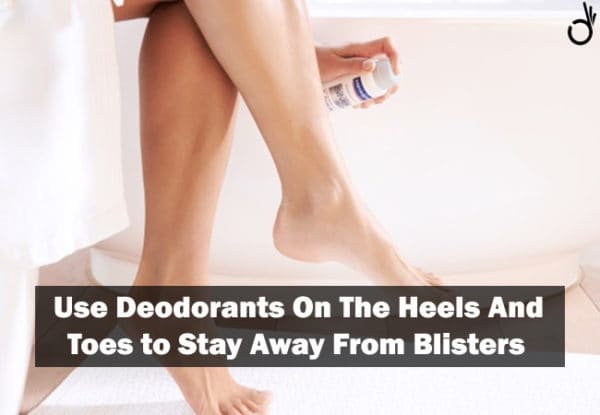 source
3.Tape 3rd and 4th Finger To Prevent Pain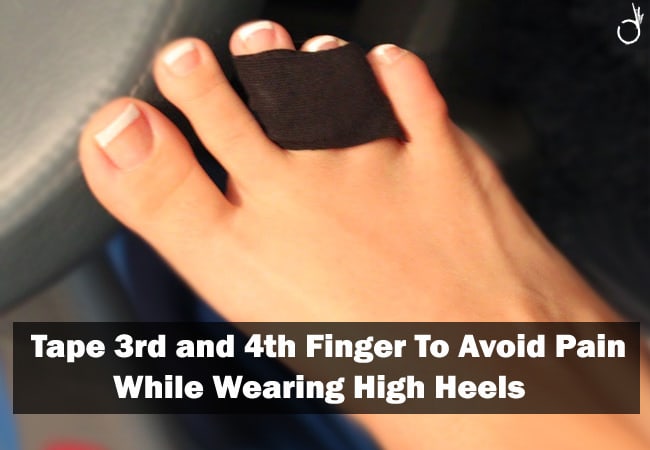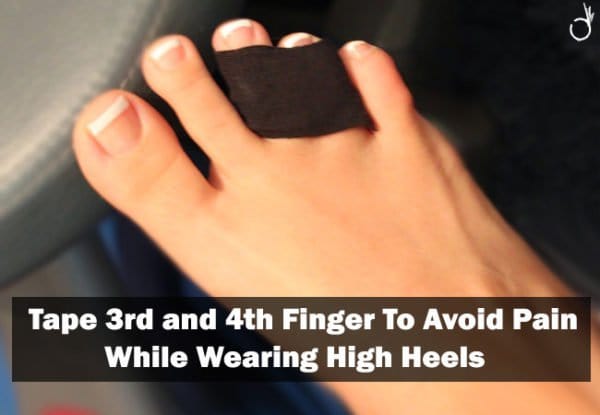 source
4.Expand Tight Shoes with Hair Dryer and Socks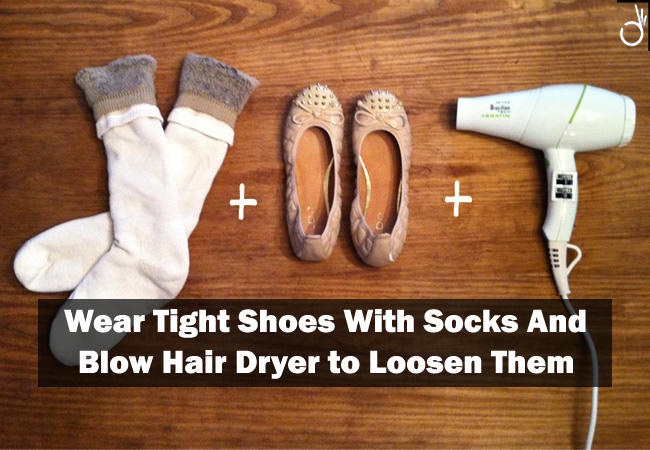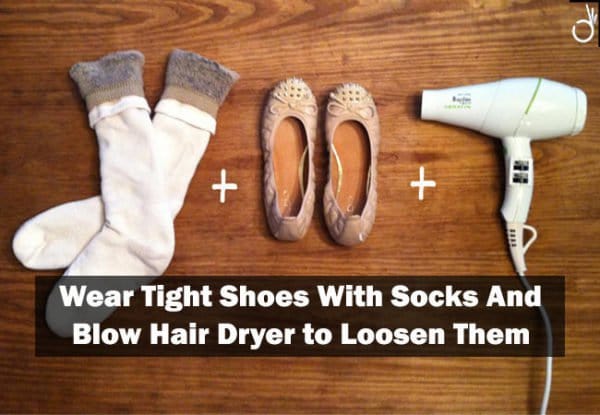 source
5.Use Bandage For Added Protection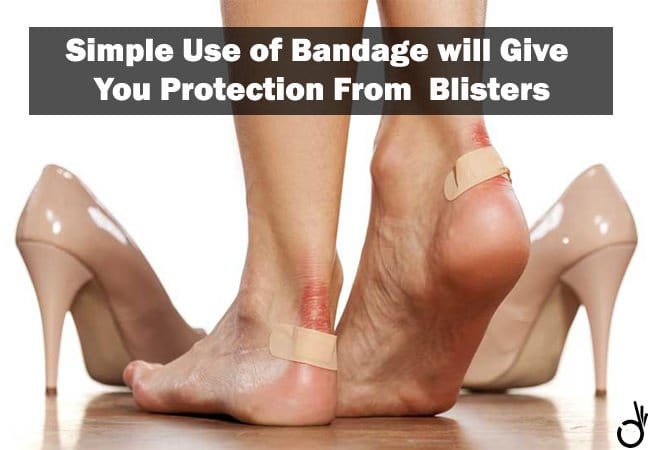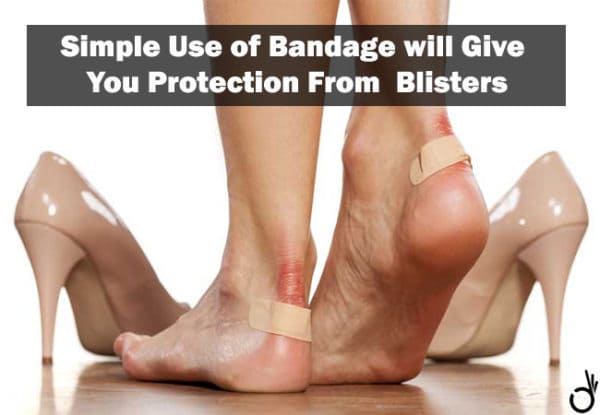 source
6.Professional Tools For Sole and Heels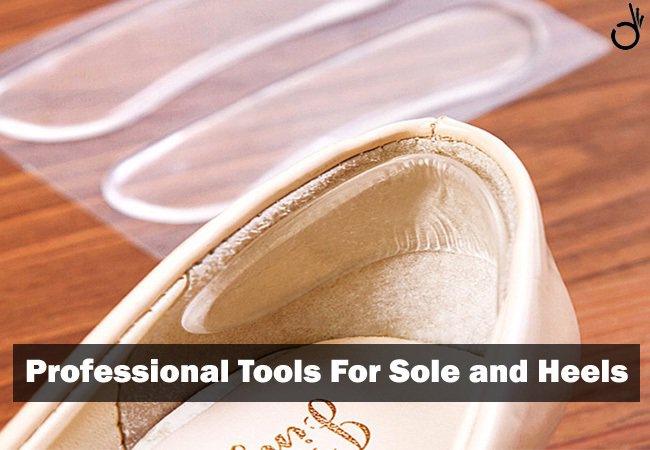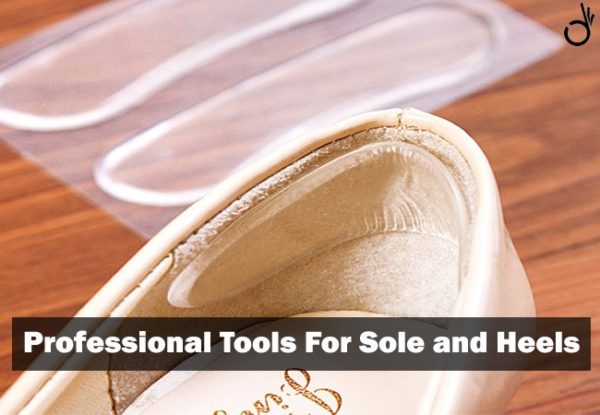 source
7.Bag of Ice To Deal with Tight Shoes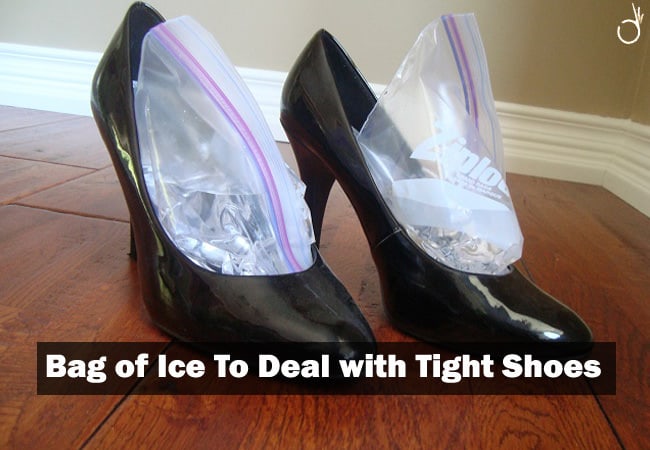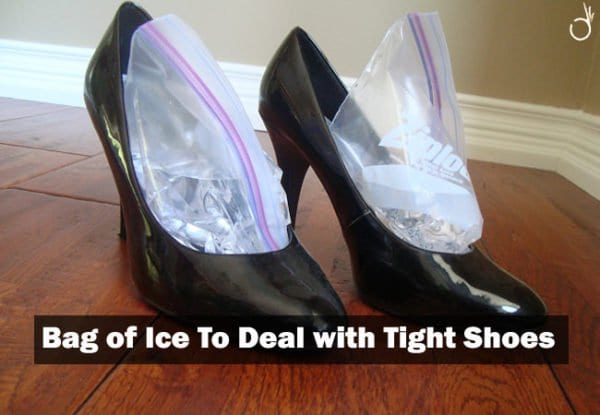 source
8.Use Sand Paper to Increase Friction with the Floor
9.Dry Sheet to Absorb Sweat in Shoes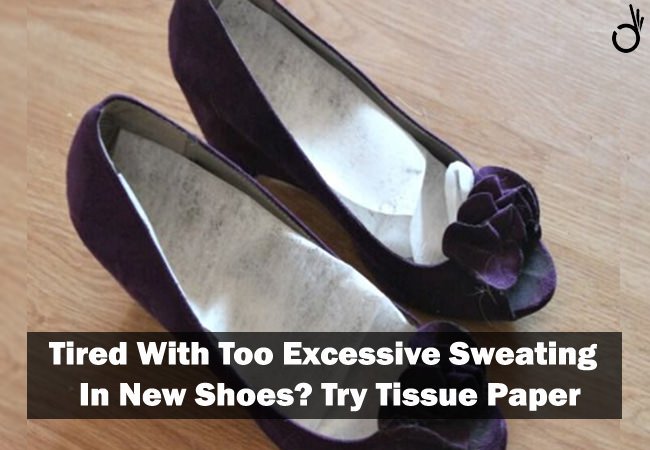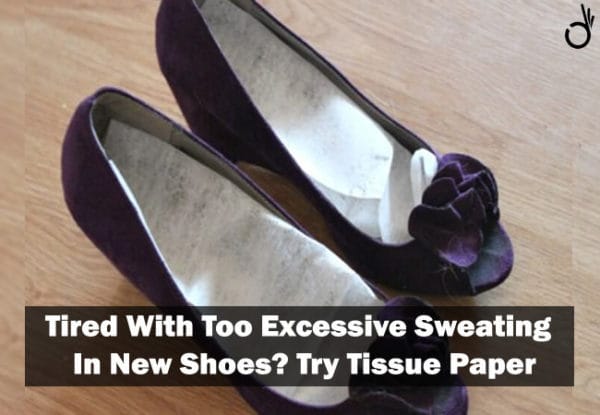 source
10.Repair Ragged or Torn Shoes with Denims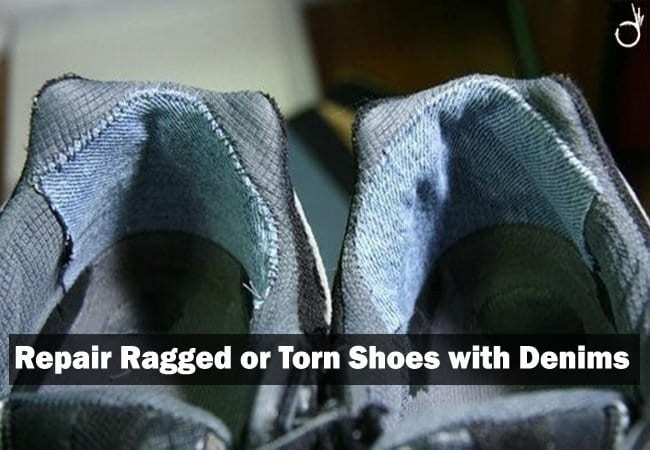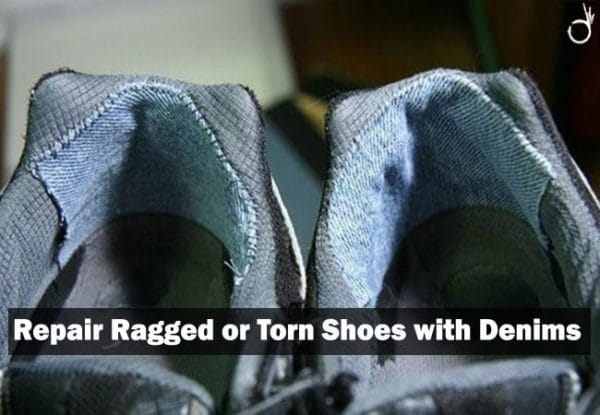 source
11.Use Baking Soda To Get Rid of Shoe Odor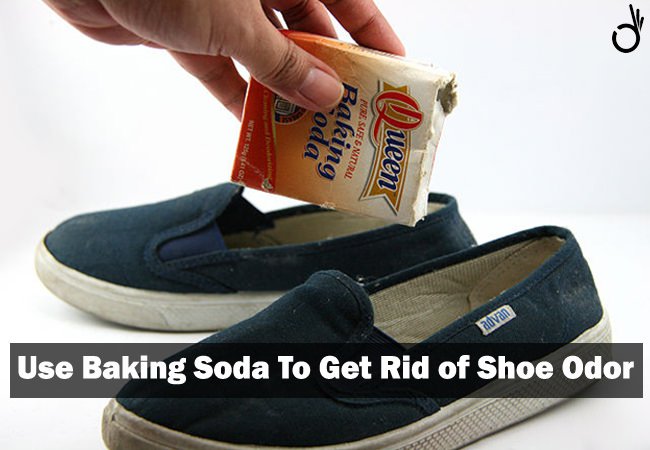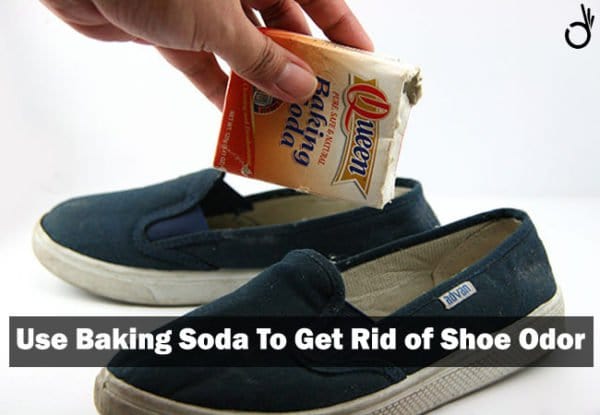 source
12.Mysterious Extra Shoelace Holes prevent Blisters in Sneakers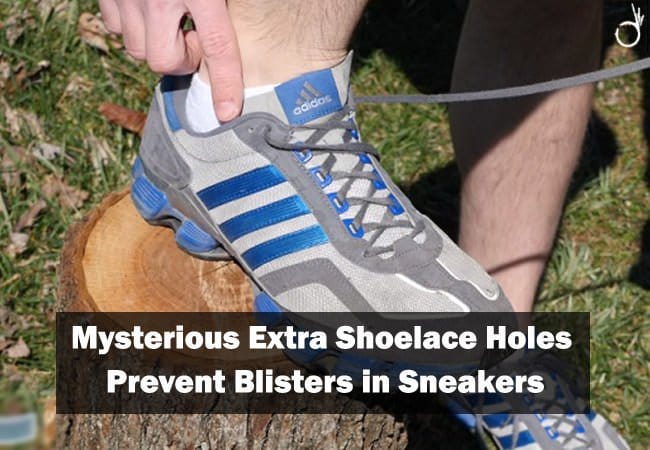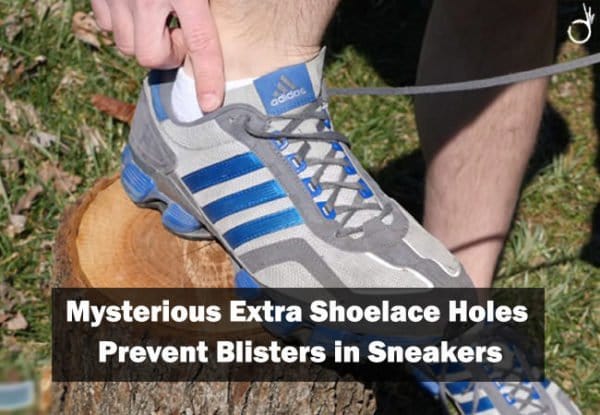 source
13.Getting mirror like shine on shoes is not that hard. Here's a quick tutorial on how to shine your shoes like a Boss!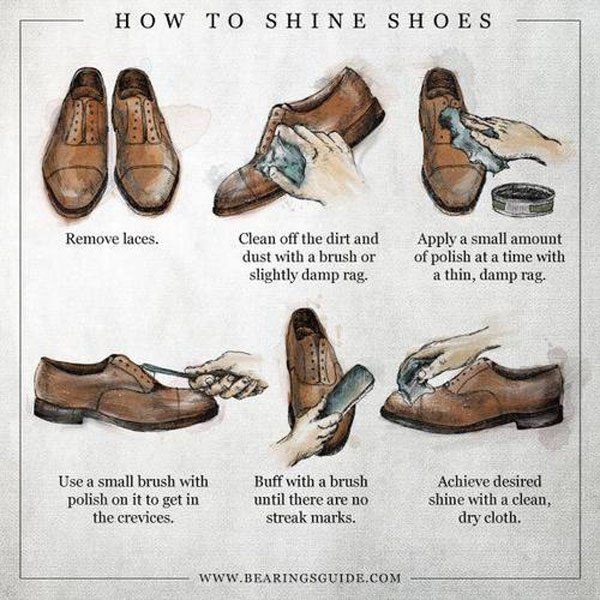 source
14.Apply Acetone to Remove Scuffs From Leather Shoes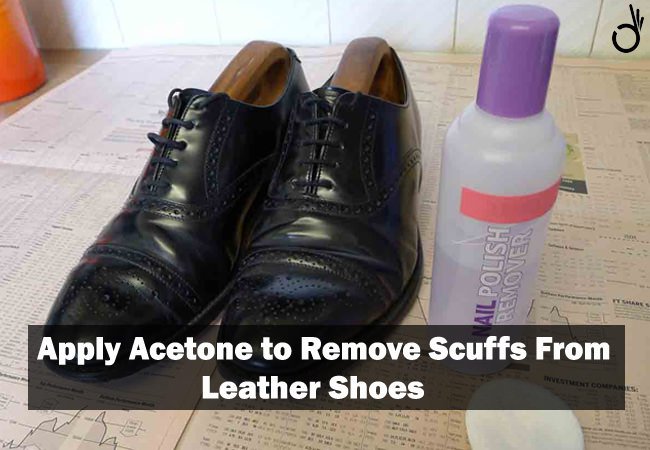 source
15.Use Professional Contraception Shoes For Expanding Tight Shoes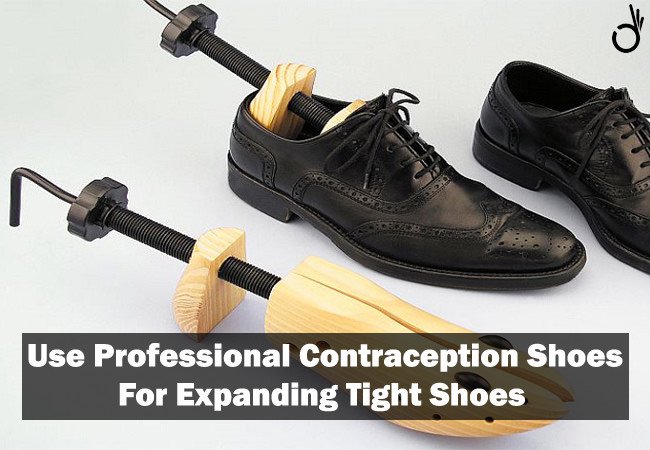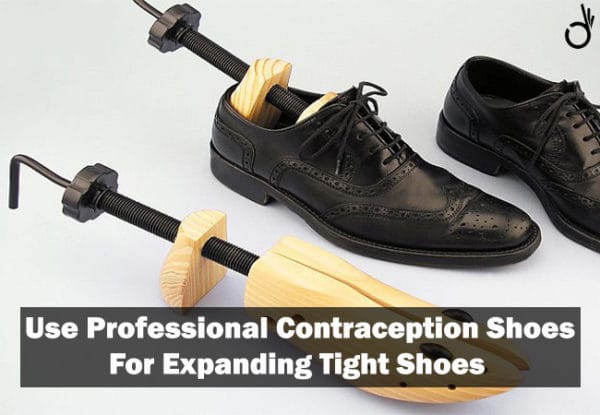 source