If you are going to a wedding as a family, not only do you need to consider what you are going to be wearing but you also need to think about your children as well. Dressing your children for a wedding can be difficult or easy, depending on their age and how fussy they are, as well as how fussy the bride may be! But don't worry, as we have got some top tips to help you out in this department. Read on to discover five tips on what your children should wear for a wedding.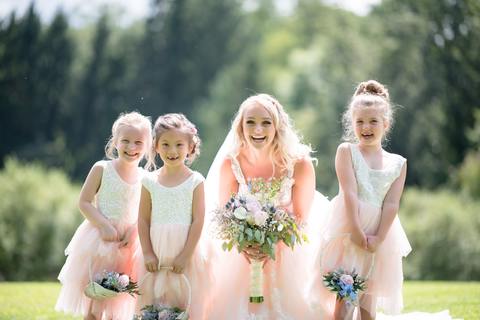 Always put comfort first – There is only one place to begin when it comes to dressing your child for any occasion, not just a wedding, and this is by putting comfort first. Yes, you want to make sure that your child looks the part but you don't want your little one to feel too hot or too cold. You want them to feel happy and confident.
Look for inspiration online – Aside from putting your child's comfort first, you should also spend some time looking for inspiration online. You can check out cute outfits for girls on the Internet, and you should easily be able to find a beautiful wedding outfit for your little one on the web. It is a lot easier than it ever has been.
Do use the Royals as inspiration – Are there any children that are better dressed than the Royal children? We don't think so! Therefore, if you are looking for some ideas and inspiration, you cannot get better than looking at some photographs of the Royal Family Of course, you do not need to go down the designer route when purchasing clothing for children but you can definitely use this to get a good idea of what styles work and which ones don't work so well.
Accessories can add a perfect finishing touch – Nothing jazzes up a basic outfit quite as accessories do, and there are a lot of beautiful accessories for girls today. For example, you can find embellished hairbands and tiaras that will look adorable with any wedding outfit. If you are dressing a little boy, braces and bowties can work perfectly in terms of providing a finishing touch.
Florals are classic and never fail at weddings – Last but not least, if you are looking for a beautiful pattern that will never fall and will always look stunning when you look back on photos years later, floral is a great choice. Set against a white or cream backdrop, floral patterns will stand out and look amazing. Classic roses are an excellent choice, no matter your child's age.
Final words on what children should wear for weddings
So there you have it: some tips and advice on what your children should wear for a wedding! We hope that this has given you some ideas and inspiration if you are attending a wedding in 2022 and are wondering what sort of outfit your child should wear.