When we wake up and choose an outfit for the day, we're externally expressing some aspect of ourselves to other people. Of course, we want to avoid judging people based solely on their appearance, but we do tend to collect information based on a person's sense of fashion and make some type of assumption.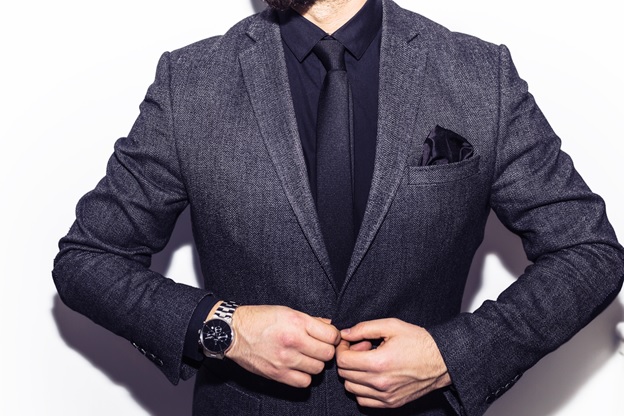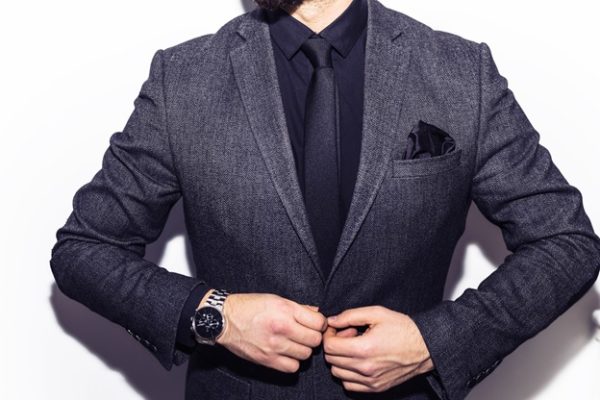 In many ways, when we purchase clothing and pull together outfits, we're also trying to express our unique selves through our wardrobe, and we want people to notice and appreciate us. For example, if you see a man in a sharp, clean suit, you probably think that he is a professional and potentially a serious person. Everything, from our clothing to our chosen accessories like Rolex watches or flashy necklaces, says something about our personality.  If you're wondering what your own look says about you, check out our assessments of individual jewelry styles.
Flashy Accessories
Are you the kind of dude who likes to wear flashy gold jewelry and brightly colored hats? If so, you're sending off the message that you have a big personality, and you're probably someone who likes to have fun. You may even have an adventurous personality, like the kind of person who's always down to try something new or say "yes" to a different experience. Big, flashy accessories like men's gold chains can also mean that you tend to like the spotlight to be on you. Don't worry, it's not a bad thing. After all, somebody has to be the life of the party!
Subtle Additions
Maybe you're the kind of guy who enjoys accessories and jewelry, but you prefer to keep your look more low-key. This might mean that you rock a sophisticated watch or a single gold bracelet with no other accessories. You may even like to sport a gold chain, but you prefer styles that are a bit more subtle like a thin chain with no pendant or a cross necklace. If this sounds like you, you probably have a clean cut kind of look, and maybe you are a professional man who takes their wardrobe seriously and wants to give off the vibe that you are fashionable but not flashy.
No Jewelry
Maybe you've never ventured out into the world of men's accessories. It's all good. You want to make sure your style speaks to who you are. Guys that avoid jewelry tend to send the message that they have a laidback look without putting much thought into it. Maybe you prefer a more effortless appearance with a simple tee and a pair of your favorite jeans. You're probably the kind of person who is easy going and free spirited. You go with the flow, and you don't feel the need to add extra frills to your wardrobe.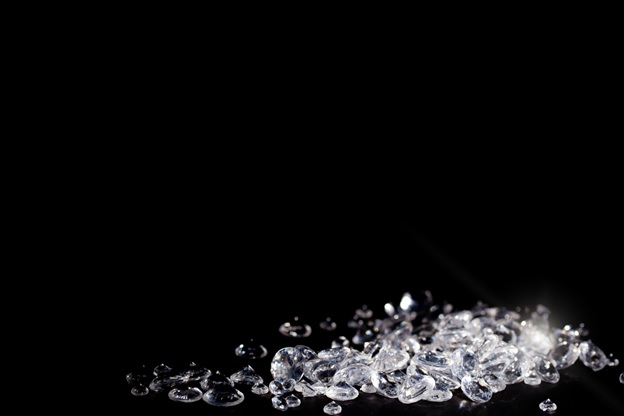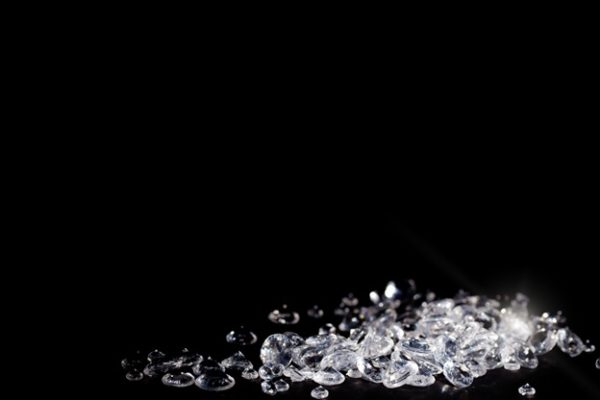 Or, maybe you want to accessorize, but you're not sure how. There are some important men's accessory tips that you can try to give off a look that still speaks to how you add but adds a bit of flair to your wardrobe.
Blinged-Out Jewels
Do you find yourself gravitating toward iced-out pieces covered in diamonds? You probably have a similar personality to others who enjoy rocking the flashiest gems, but you also place a certain amount of value on quality and expensive things. Blinged-out jewelry sends the message that you're here for a good time, and you like to show off your success. You worked hard for those favorite pieces of jewelry, so get out there and work it. Show the world your success and your dope style while you're at it.
Leather Accessories
Another type of men's jewelry, leather accessories are cool and suave. A man who likes to rock a simple leather bracelet tends to be adventurous and outdoorsy. This is the right accessory to add to a rugged outfit—maybe a flannel or a comfy tee from your favorite brewery. Leather jewelry is created because it can be dressed down for an everyday look or dressed up for a big event.
How to Select Your Accessories
Your jewelry may say something about your personality, but so does your wardrobe. If the type of accessories that you're wearing don't match your look, you're going to end up sending a confusing message, and it may end up giving your fashion style a mismatched appearance. Try to pinpoint your style, and then select accessories that work with this look. Take men's necklaces for instance, they are meant to compliment your outfit so you should be selective when it comes to the length, material and most importantly how comfortable you are while wearing them. Depending on the circumference of your neck, you can longer ones or 17-19 inches which are smaller pendants.
Wearing too many accessories at once can take away from your overall look, distracting people from your fashionable style and making it look like you just piled a bunch of random accessories on your body. Restrict the amount of jewelry you're wearing to two or three pieces max.
If you're the kind of dude who likes to rock the layered gold chain look, keep it at three necklaces of different thicknesses and lengths and skip the bracelets. For a subtle look, try adding just a bracelet, necklace, or watch. You can double up on accessories if you want to match your necklace with your watch or bracelet, but don't overdo it.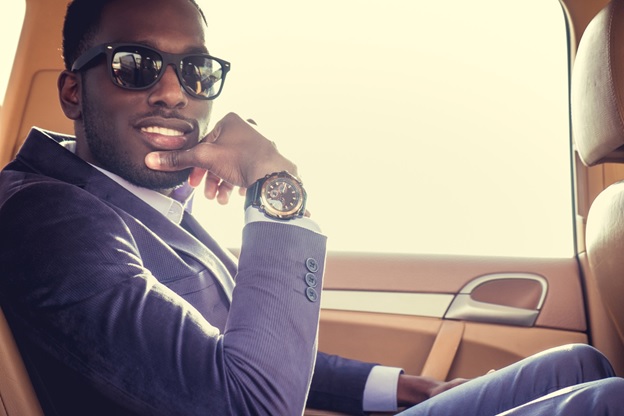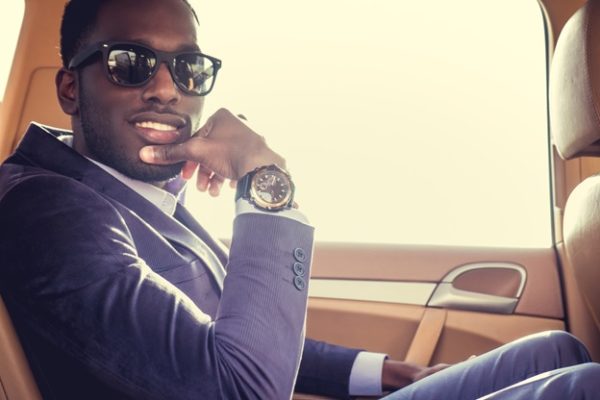 Give Off a Look That Speaks to Your Personality
Your accessories can say a lot about who you are as a person. Most aspects of our individual style reflect some aspect of our personality and express our own interests, hobbies, and even beliefs. When you're looking for new accessories, keep this mind and look for pieces that make you feel confident.
If you want to add some sleek style, stick with accessories like Rolex watches or simple necklaces. For those guys who want to send a strong message and say, "I'm here, and I'm ready for a party," look for more showy pieces like thick gold chains or gold pendants with diamonds. Whatever look speaks to you, listen to your thoughts and let your personality shine through your style.