Many women would agree with the "no white after Labor Day". But, most of them are definitely wrong, because white is not reserved only for warmer days. On contrary, white can be one of the most beautiful colors for winter fashion moments. A touch of white can add freshness to the otherwise dull and boring winter wardrobe. Choosing a white winter outfit may speak about a brave woman with high self-confidence who is not afraid to break fashion rules. There are so many ways to insert white into your winter outlook. You can go with a variety of white shades that you can choose from and create an endless white winter outfit's ideas list.
You can start with a bare combination, swapping your denim jeans with a pair of jeans in the bone. Or, you can simply top your dark outfit with white accessories. Accessories always have the power to create the magic over any outfit if you choose them wisely. Do you dare to go even braver? Don't miss to try the head-to-toe white look. Style your favorite white suit and top it with a statement white coat. You will get the "turn heads" effect wherever you appear. You can also style your favorite white summer dress combined with winter-approved pieces for a breathtaking white winter outfit. Do you see it? We haven't even started, and there is already an infinite list of possible combinations including white pieces. Below, we are inspiring you with even more ideas. Scroll down the page to see how to stand out of the crowd with these amazing white winter outfits.
White High-Waist Trousers
Neutrals like beige and black are the most favorite to many women, because of the easiness to combine them with other colors. White is a neutral too, and it is unfair to be limited to just one season. There is no rule saying that you can't wear white during winter, right? Well, if you enjoy wearing high-waist trousers, you would definitely fall in love with white ones, because they are all a woman need in a pair of pants. They are good looking, comfortable, and timeless pieces that you need to have in your winter wardrobe right now. You can style your white high-waist trousers with a beige coat, black sweater, black boots, and a silk scarf for a more classic look. You will simply adore any combination including them.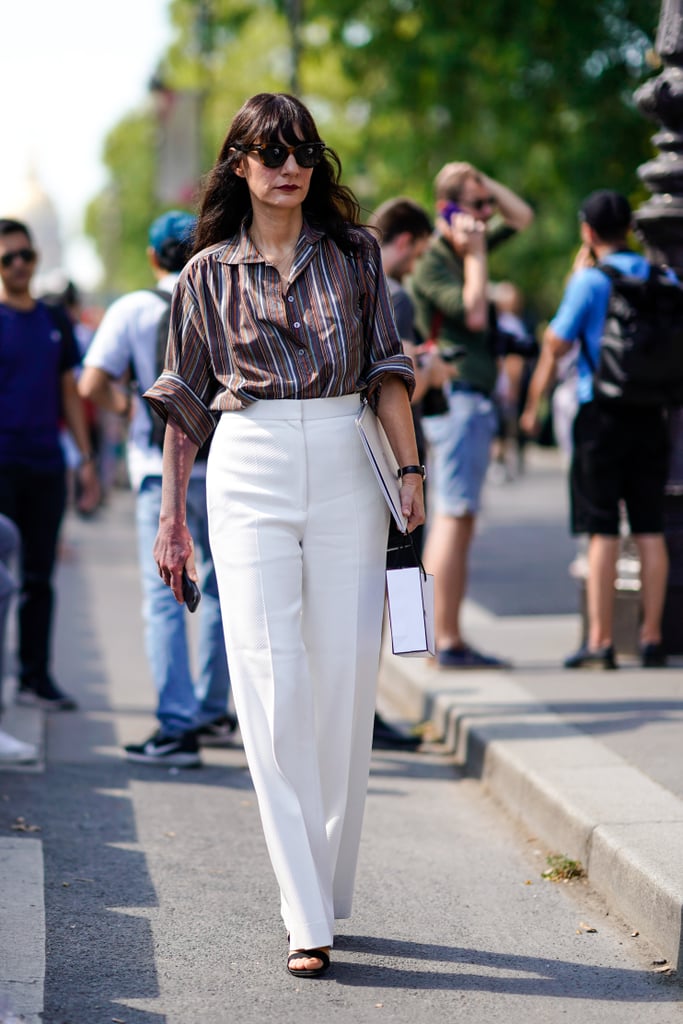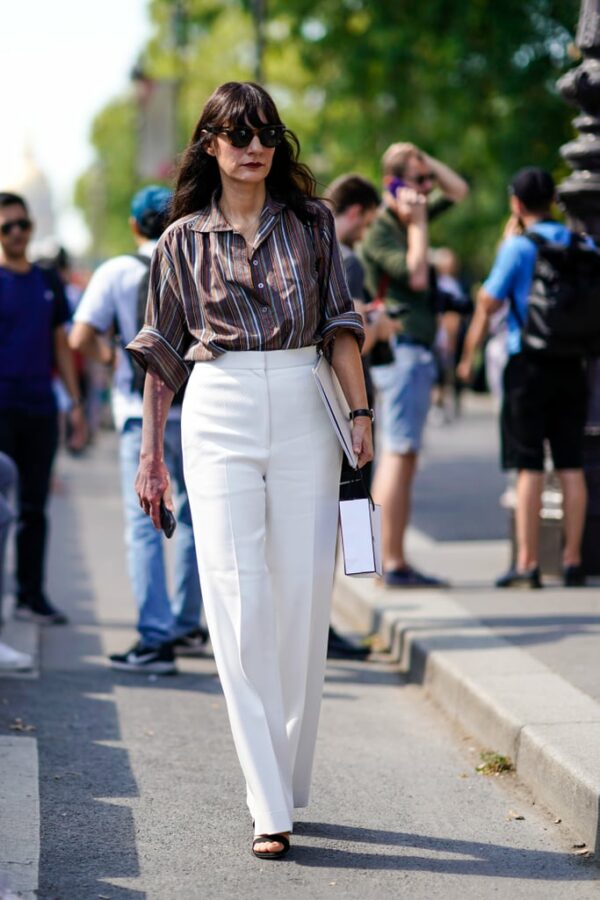 source
Classic White Coat
A statement coat can always make you look luxurious and fashionable no matter the outfit you wear under it. If you choose a sleek white coat in a classic silhouette, you can't be wrong at all. Try a doubled breasted white coat for an even more timeless and classic look.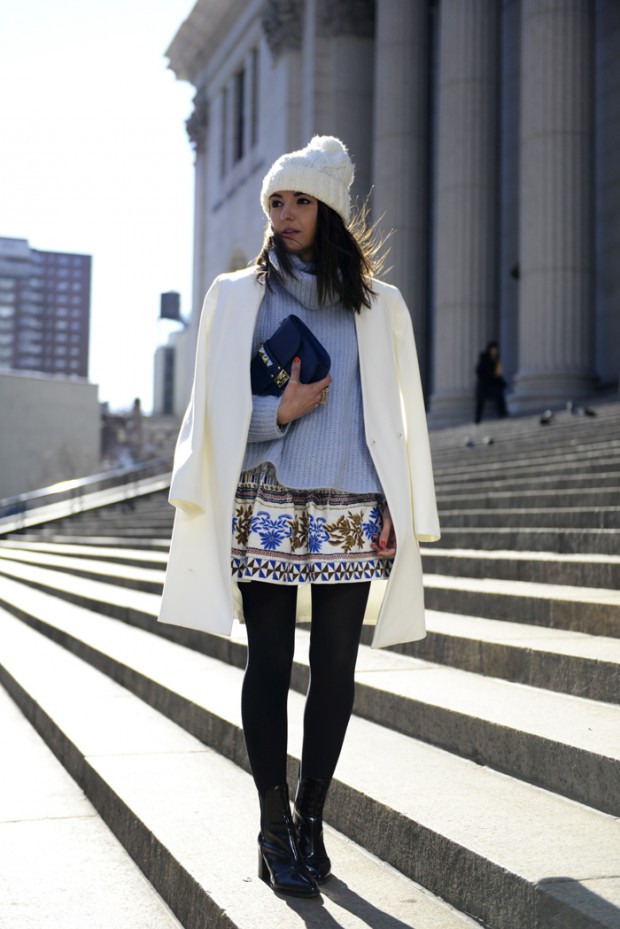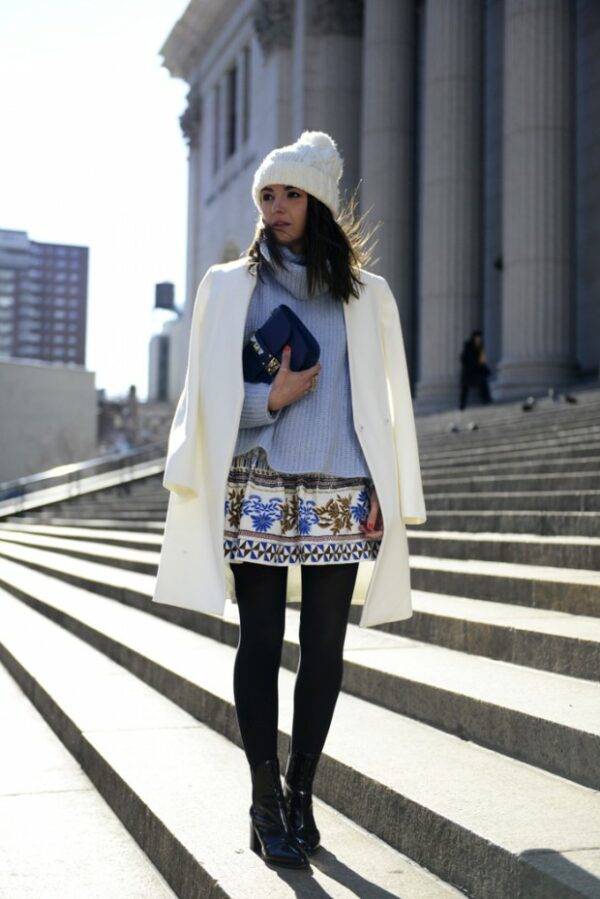 source
White Boots Made for Walking
What do you think about trading your boring black boots for white ones? Sounds trendy for you? Then don't think twice and get yourself a pair of bright white boots to give an instant refresh to your dull winter boots wardrobe. There is nothing that can make your outfit stand out of the crown as shoes (in this case boots) can. Use their magical power and catch all the glances around you.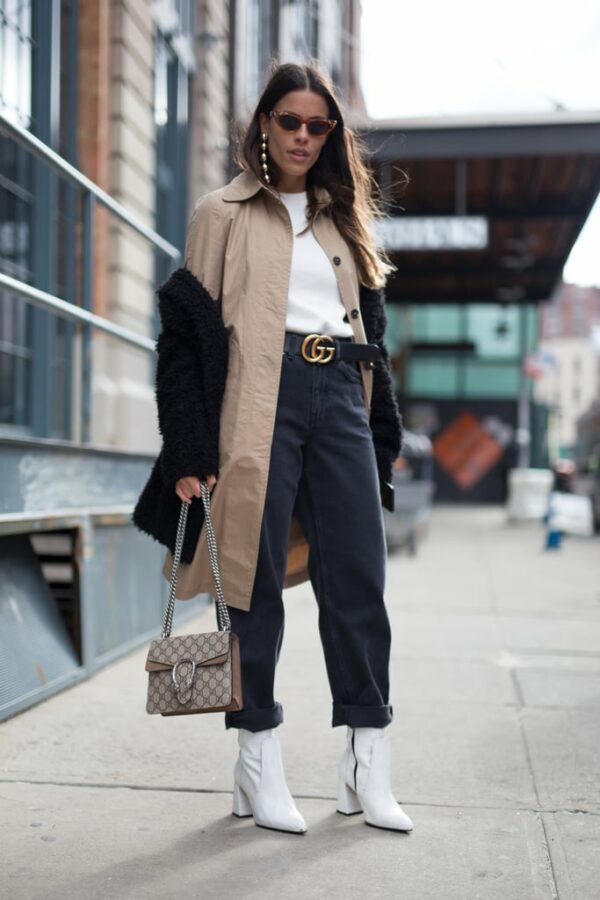 source
An Oversized White Blazer
This year everything is in the sigh of oversized. Women adore wearing clothes that are one or more numbers bigger than the ones fitting their bodies. And oversized blazers are on the top of the list of most favorite oversized pieces. An oversized white blazer is definitely something you will love this winter. Adding freshness to your outfit, combined with leather pants, for example, this piece will have the power to make you look stunning. No, it is not too summery to wear a white blazer winter outfit during cold days. It is a sense of fashion, instead.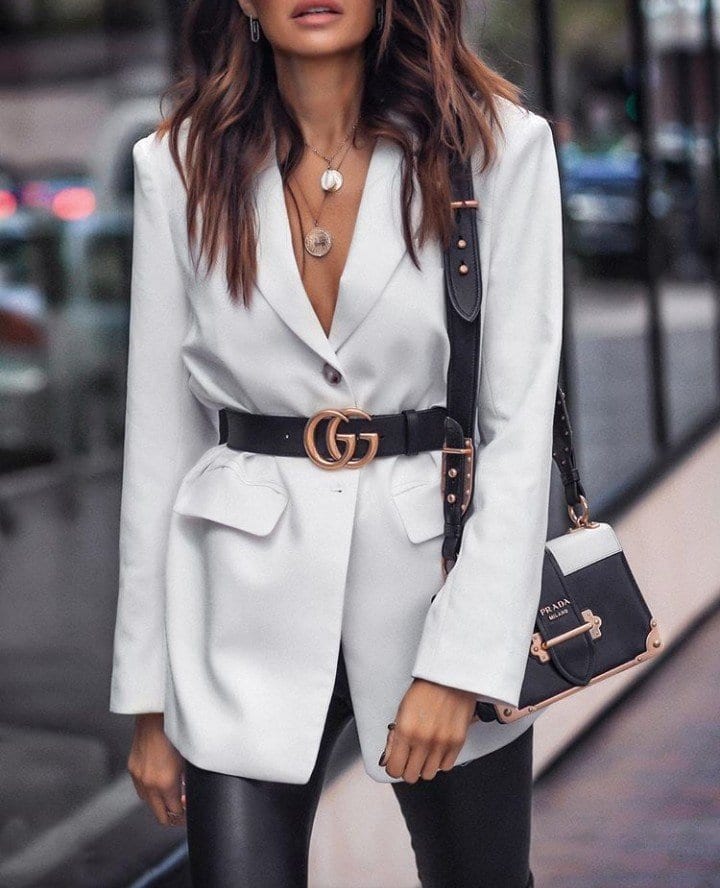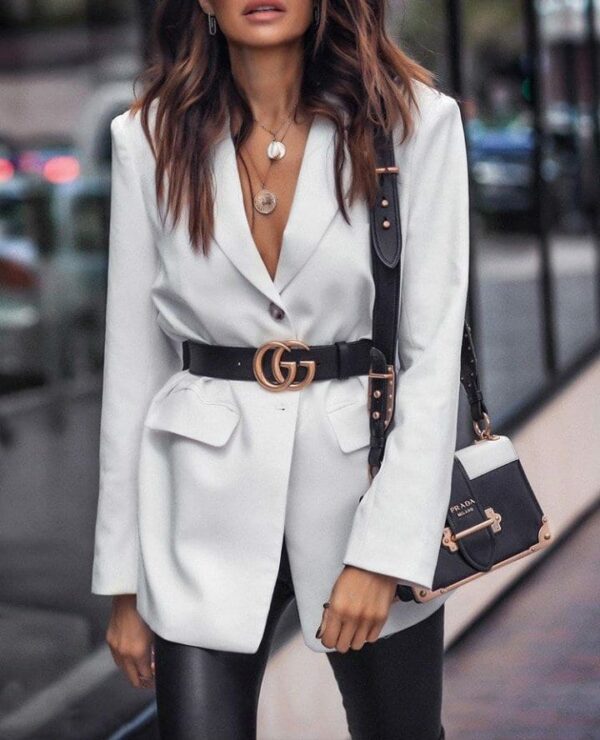 source
All Prepped Up
Sweaters are cozy, comfortable and so warm. When colored in white they are also luxurious and so stylish. Combined with a moto jacket and some cool kicks it will become the most favorite winter piece in your wardrobe.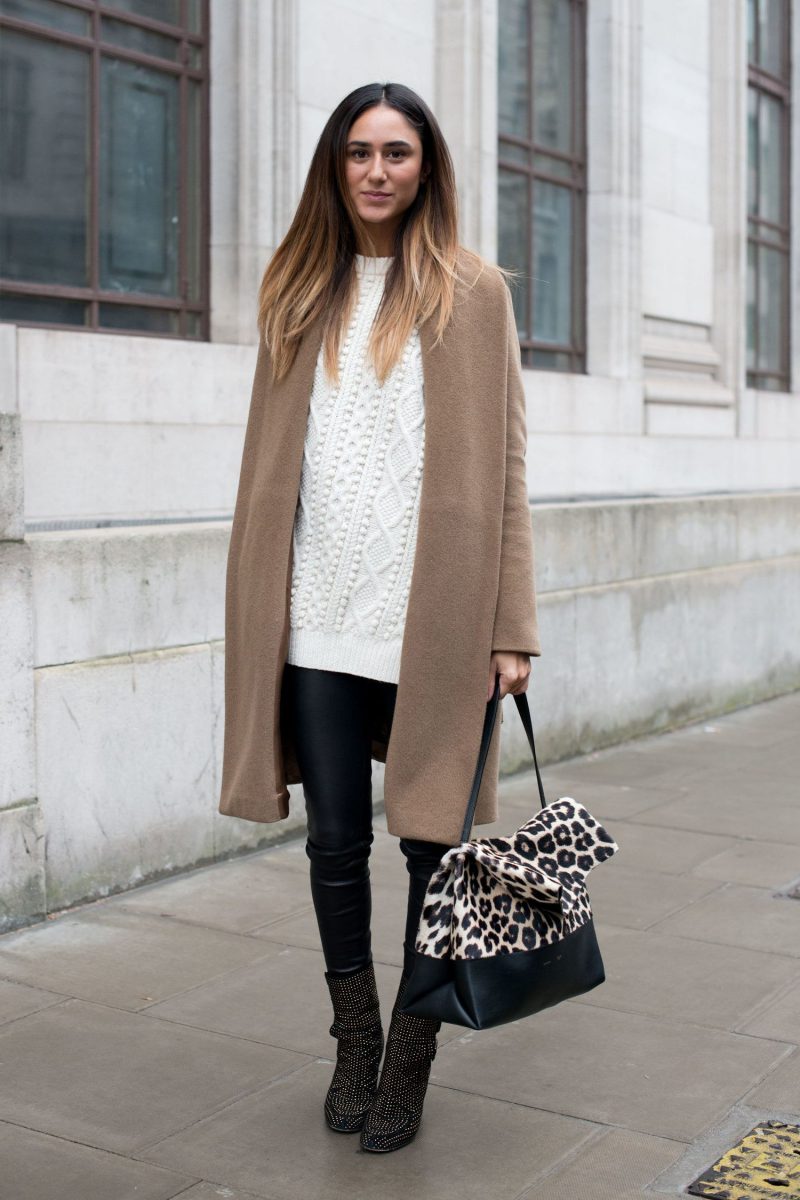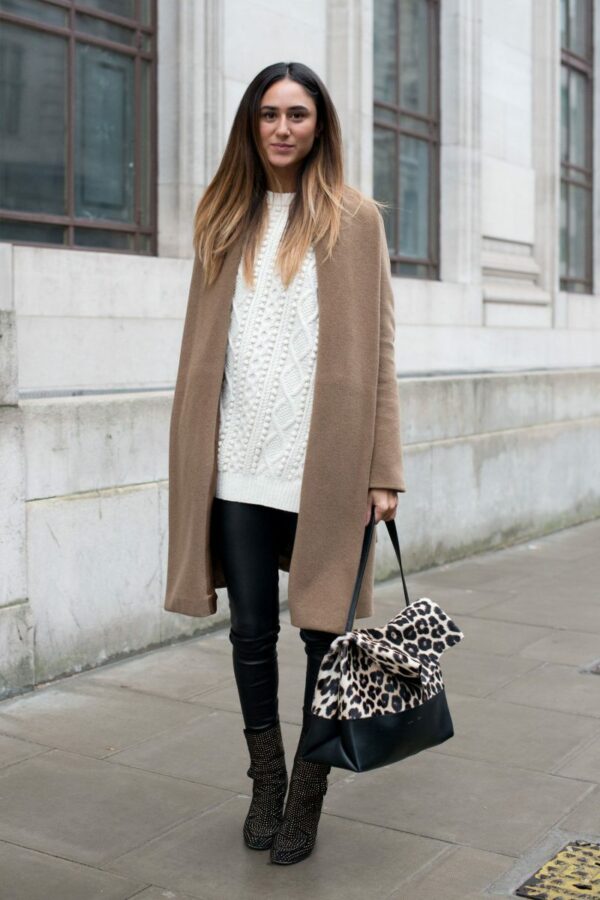 source
White Out Accessories
If you still doubt about wearing a white winter outfit, then forget about the white clothes, and get the same effect as them, by topping your dark outfit with white accessories. A white bag is a perfect accessory to add to your winter look if you want to insert some refreshment but you still don't dare to wear all-white outfits. Scarf, gloves, hat are just a few of the other options you can opt for when it comes to white accessories.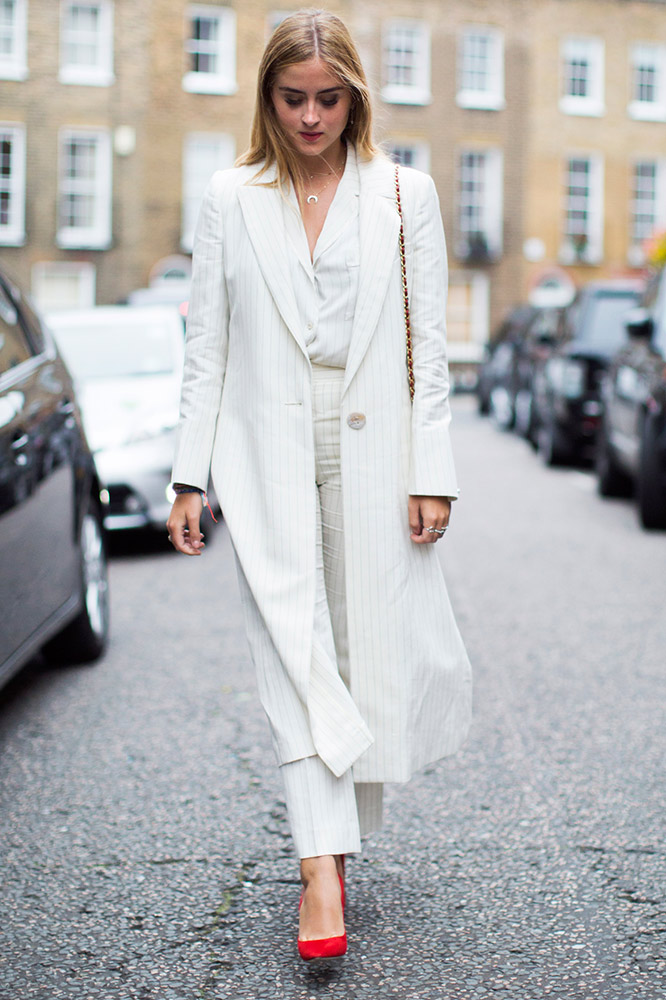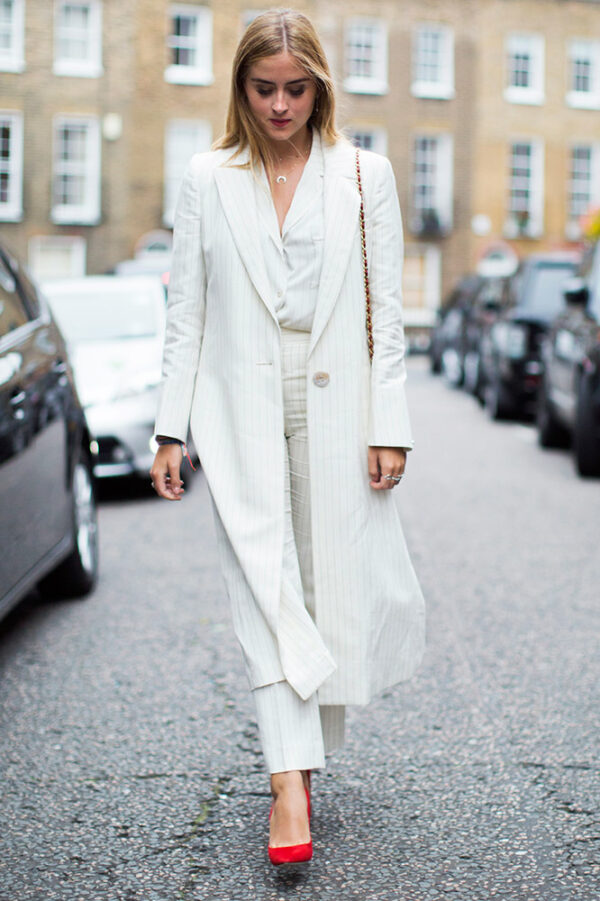 source
A Winter-Approved White Dress
Who says your favorite white dress is reserved only for summer? You don't need to stow it away waiting for the next summer to come. You can wear it even in winter. How? Swap out the sandals for a pair of chunky boots and a sleek black coat, and voila: you get your perfect white dress winter outfit.
source