Bohemian goddesses, are you worried about planning a fashion forward and trendy Boho wardrobe for the chilly season ahead? All it takes is a few statement pieces, excitingly vibrant colours, intricate embroideries, flirtatious fringes and playful ruffles. We've prepared a detailed guide of all the key pieces that you need to mark a smooth styling transition from summer to fall and winter without having to make any major fashion investments.
Here's everything you need to know:
Twirlin'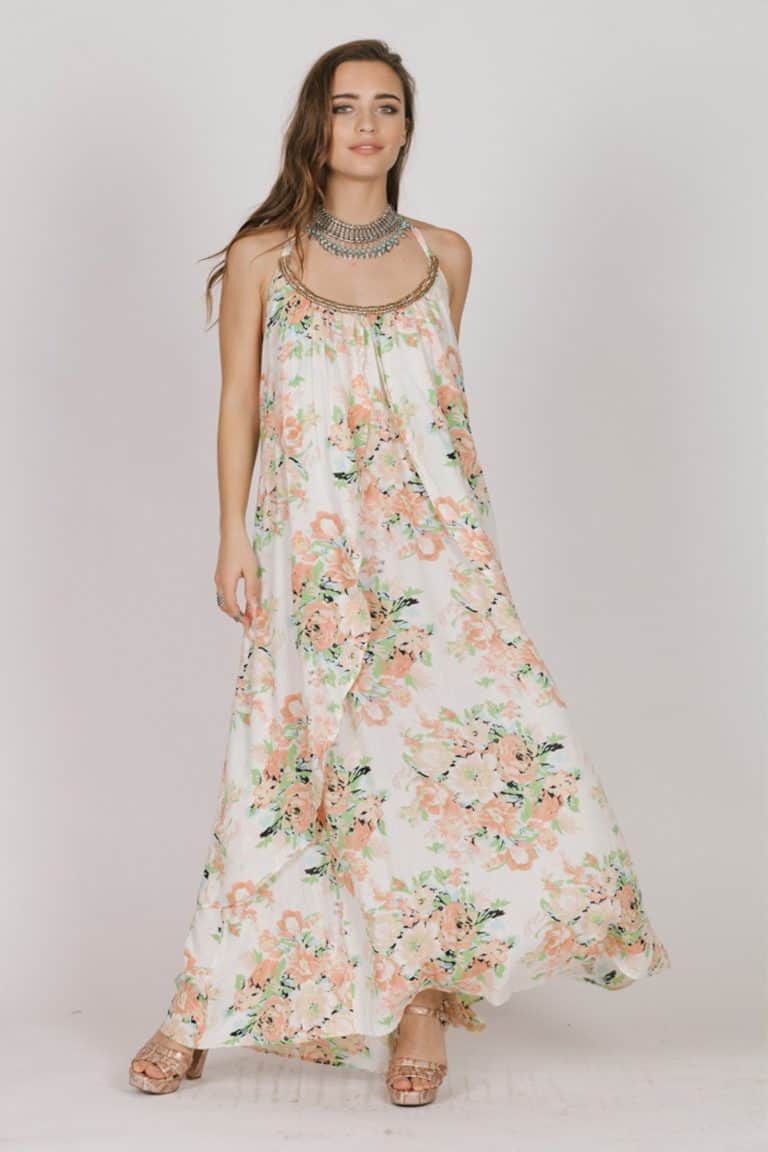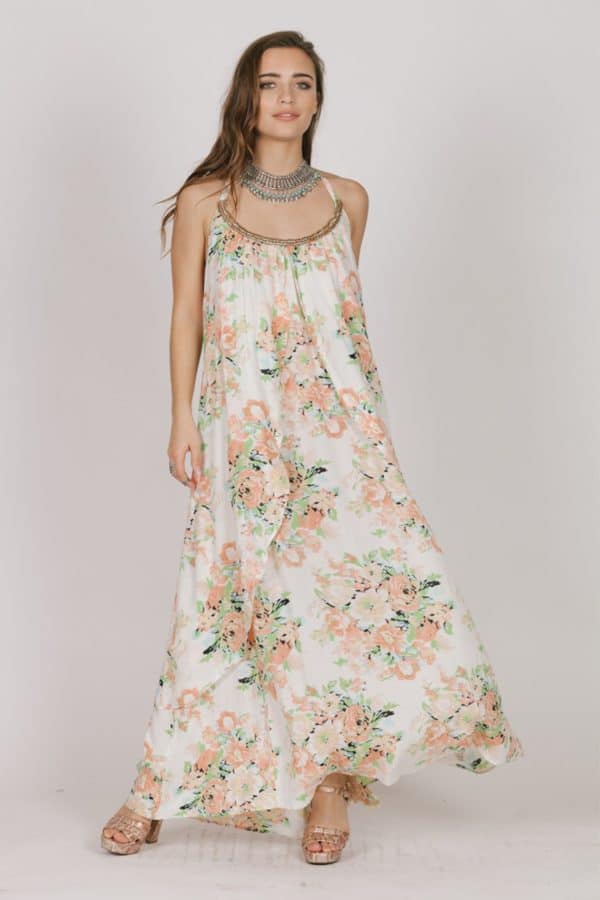 Maxi dresses with full-sleeves are always a great investment for winters, and you can always flaunt your summertime maxi dresses with leather jackets and other outwear staples. These are an excellent Boho ensemble for lazy winter days when you have to drag yourself out of bed. Try to invest in vibrant colours and romantically feminine prints that make you feel elated and joyful by driving away those awful winter blues. You can seal the look with fringed boots and ankle booties.
Playful Skirts
Bohemian skirts with ruffles, floral prints, vibrant colour palettes and flared skirts are a terrific investment to give your winter outfits a striking boho character. These delights are incredibly versatile, and you can pair them up with any given winter staple, be it a leather jacket, a cosy wool sweater, a button-down shirt, or even a casual sweatshirt. They look terrifically chic when paired up with knee high boots.
Feathers & Fringes
These delightful accents are a woman's ultimate fashion trick to turn any and every ensemble into a trendy Boho statement. You can pick out feathery bomber jacket, fur-lined boots, fringed boots, fringed jackets and a lot more. There is an exciting abundance of products and ensembles to explore, and lucky for you, we've stocked up the perfect items to make your everyday winter looks enviable and fashion-forward.
Kimono Fever
Kimonos are the perfect clothing staple to turn any summer outfit into fall-ready statement. You can pair it up with your tees, crop tops, bralettes and even your summertime flared dresses to brush off the summer chills with cosy folds of fabric. Kimonos are also a great styling trick to give your casual streetwear outfits a lovely pop of colour.
Leather Accents
Leather is a definite must-have for chilly winter nights, and there are over half a million styling tricks to give your leather ensemble a strong boho vibe. You can invest in embroidered, tasselled and even fringed leather jackets, and pair them up with your vibrant maxi dresses, skirts, ruffled blouses, and embroidered tunics. A pair of fringed leather boots with a cowgirl-style design are also a terrific boho investment.
Billowy Caftans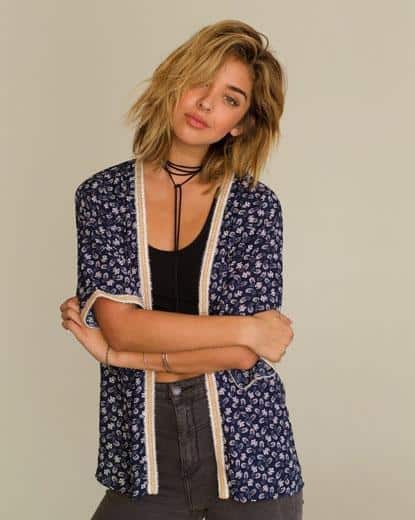 On days when it's chilly but not cold enough to stuff your outfit with cashmere or wool, caftans are your best pick to create a chic bohemian outfit. You can pick out romantically feminine paisley prints, colourful florals or flirtatious pom-pom lined designs. They will give your fall-time looks an eclectic pop of chicness.