Most women would definitely agree with us that there is nothing like wearing a faux fur coat outfit during winter. The faux fur coat is definitely one of those winter staples that every modern woman should have in her closet. You can always opt for a classic wool trench or even a sporty puffer, but they certainly won't offer you the same elegance that the faux fur coat will. Blame it on the nature of the faux fur itself, but there won't ever be a cosier piece of clothing in your winter wardrobe.  And here comes the big question: how to style a faux fur coat?
Styling your faux fur coat may definitely be a bit challenging. However, don't worry at all! In this article, we are going to share with you some adorable ways how to style a faux fur coat. We will also present you with some styling tips and tricks that will make it easier for you to wear this winter's biggest fashion trend like a pro. Scroll down the page to get inspired on how to style a faux fur coat the next time you want to wear one.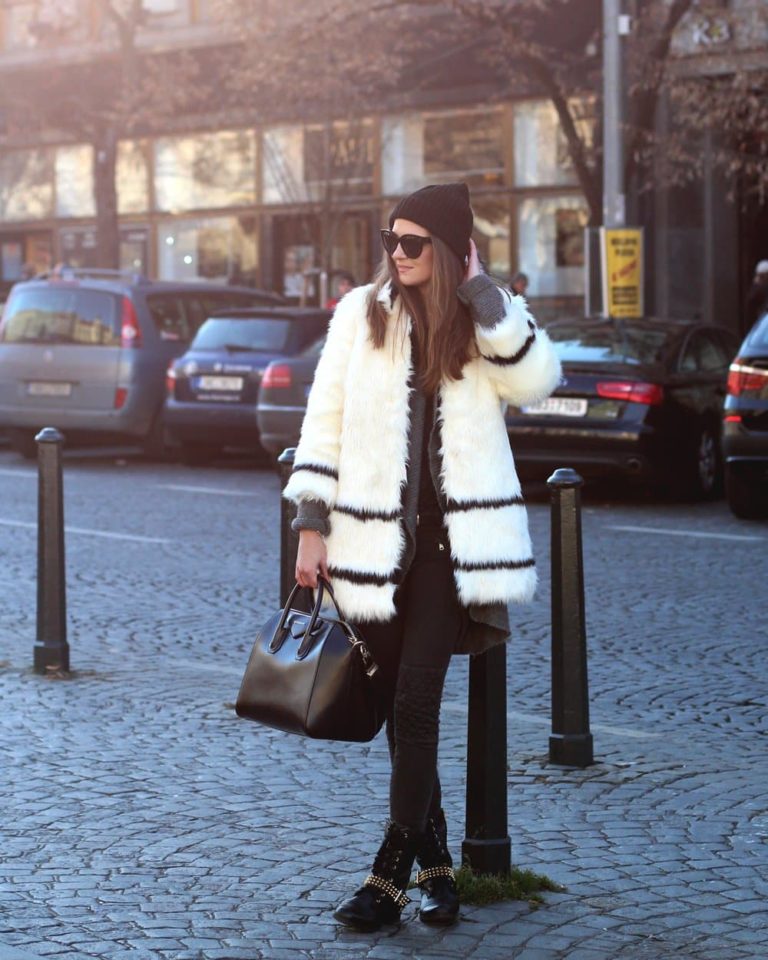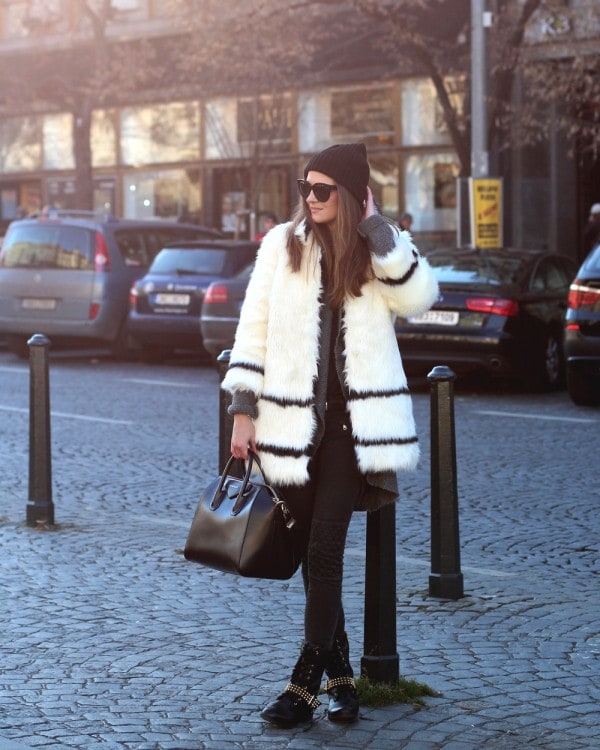 source
Try an oversized faux fur coat
This winter everything is in the sign of oversized. Oversized pieces of clothing are making their fashion moment on the scene. The ones wanting to follow trends must own at least one piece of clothes that can be listed as oversized in their closet. For this winter we recommend you opt for an oversized faux fur coat. You can always wear it over skinny jeans and a turtleneck. Remember that keeping the rest of the look fitting is essential.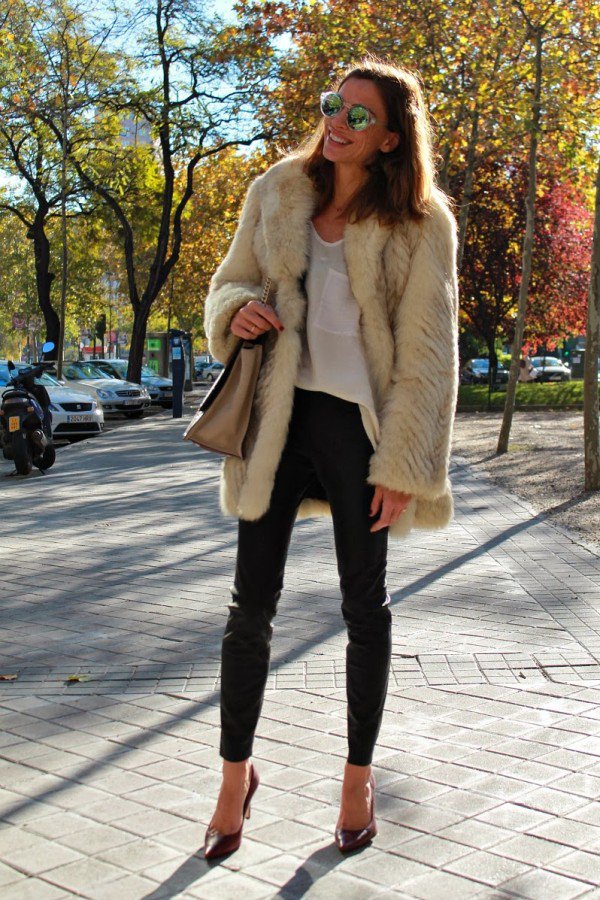 source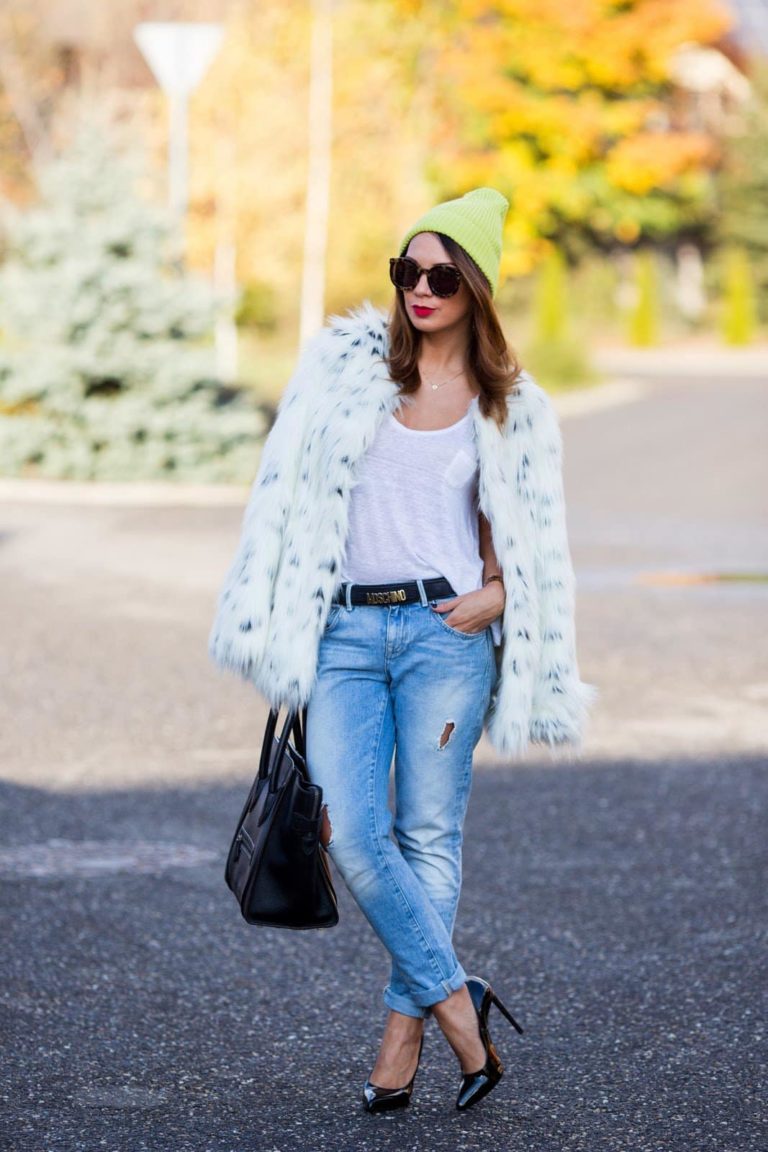 source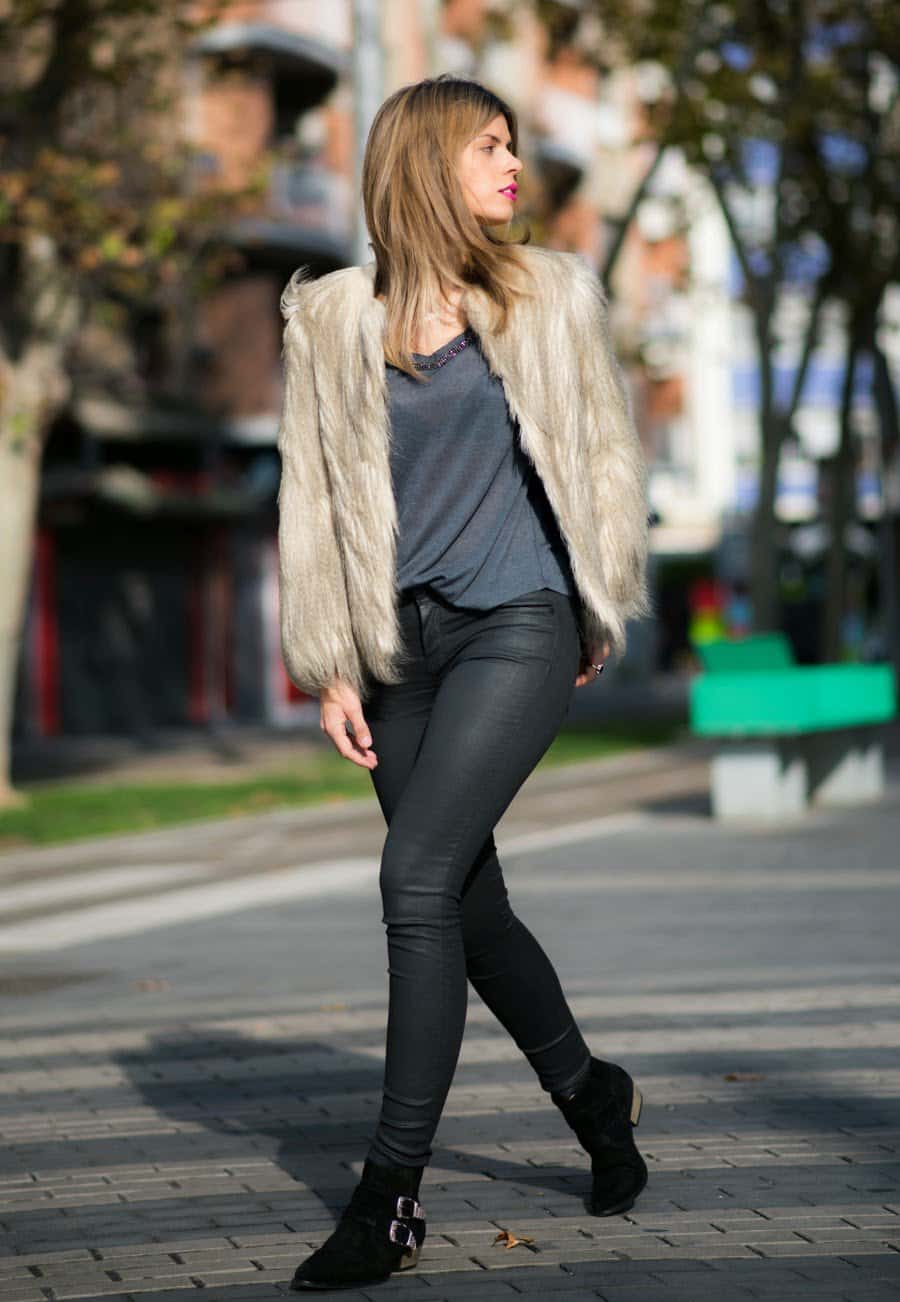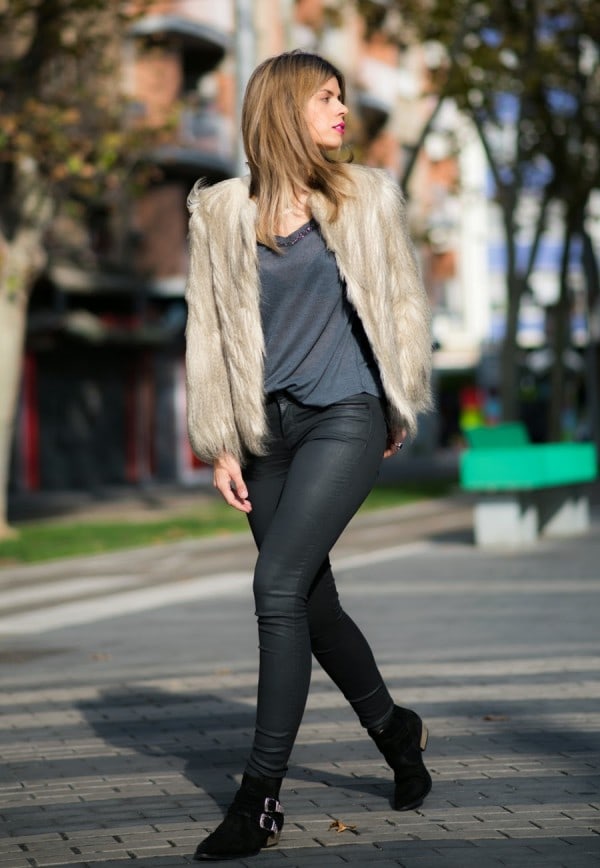 source
source
Go monochromatic underneath
Searching for an effortless yet elegant way hoe to style a faux fur coat? Stop your search because we have already found it for you! Wearing your faux fur coat over a monochromatic outfit is one of the best ways to create a chic and sophisticated winter look. You can go even bolder by choosing a coat in the same colour as the outfit underneath, too. This way you will create a head-to-toe monochromatic attire that will certainly grab all the attention wherever you appear.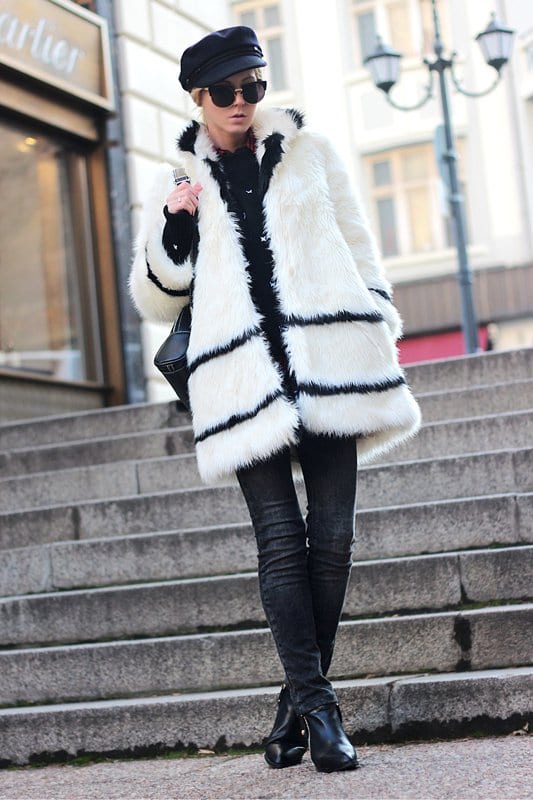 source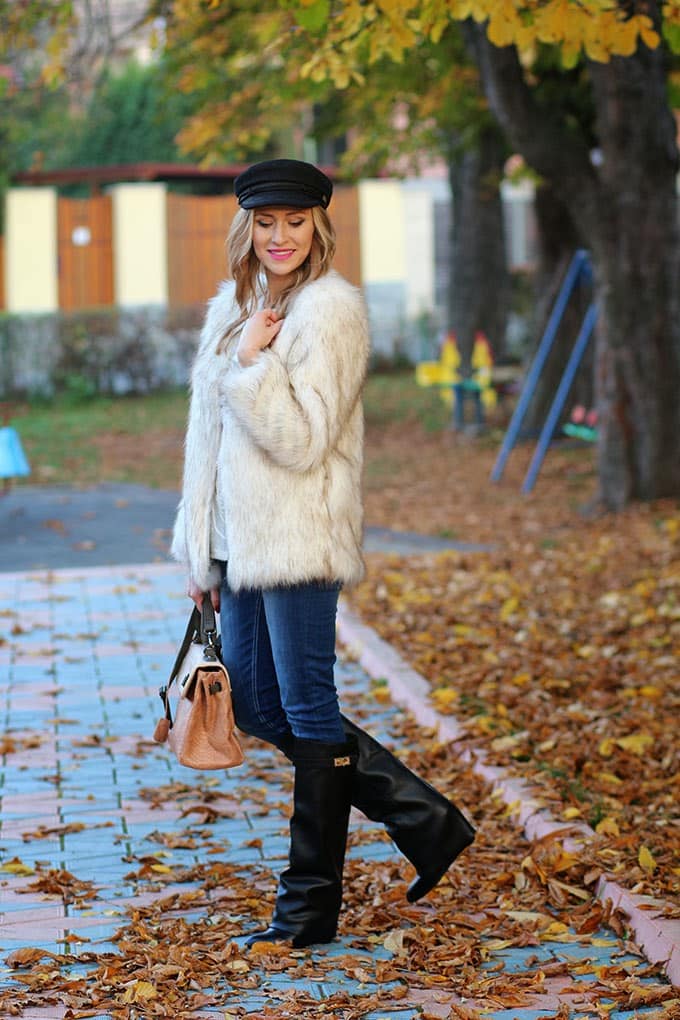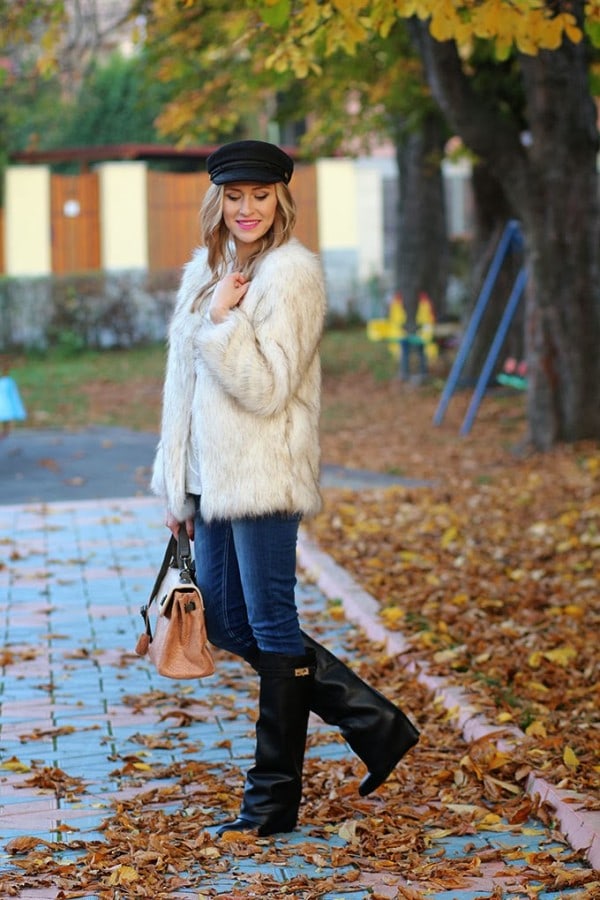 source
Let the coat be the centre of attention
There is an unwritten fashion rule that says that you should not wear more than one statement piece of clothing in the same outfit. In the case of winter outfits, we recommend you choose the coat to be the centrepiece of your look. If you have no idea how to style a faux fur coat and make it the central point of your outfit, then the best would be to keep the rest of the look simple and too casual. Jeans, polished shoes and a classic bag could make a great job!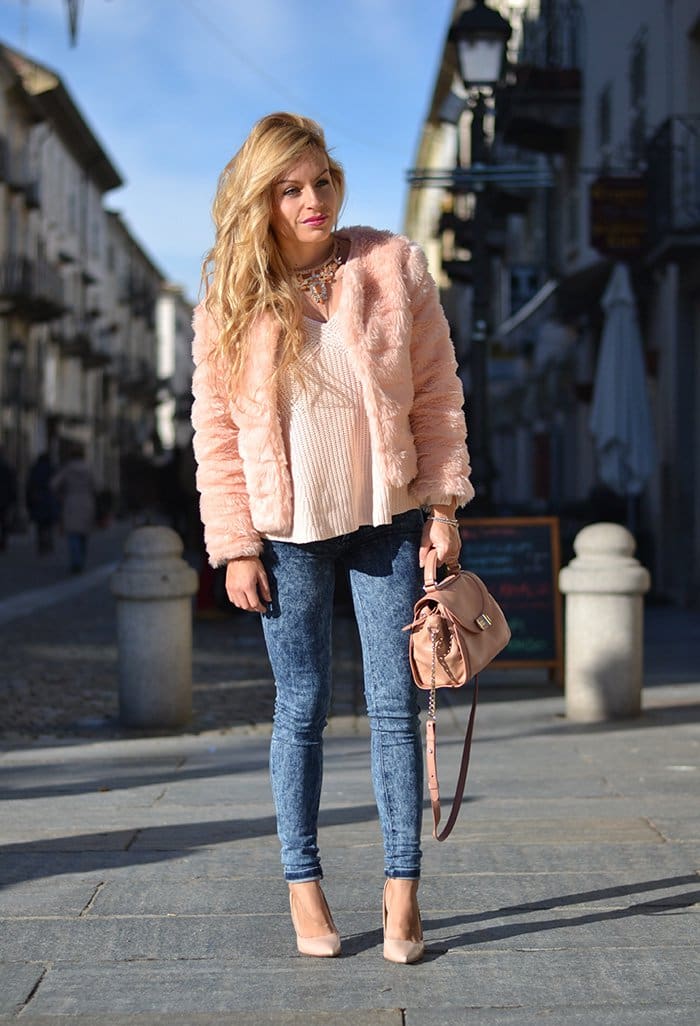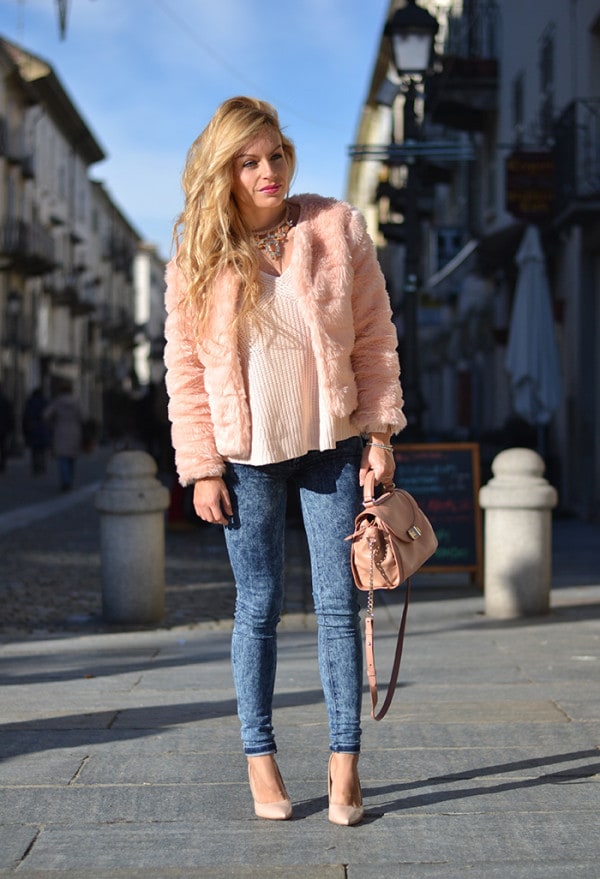 source
Go sexy and flirting
Looking for an outfit that will take you from the office to the cinema with no necessary changes halfway? When it comes to winter outfits this may be a bit more challenging, but it is not impossible at all. Simply pull your silk slip skirt from the depth of your closet and throw on a chunky knit. Finish the look with your sexiest faux fur coat and voila, you are done. This is a look that you can rock both at the office and for drinks with friends after work. And, at the same time, it is a way how to style a faux fur coat in a sexy way when everything around is freezing cold.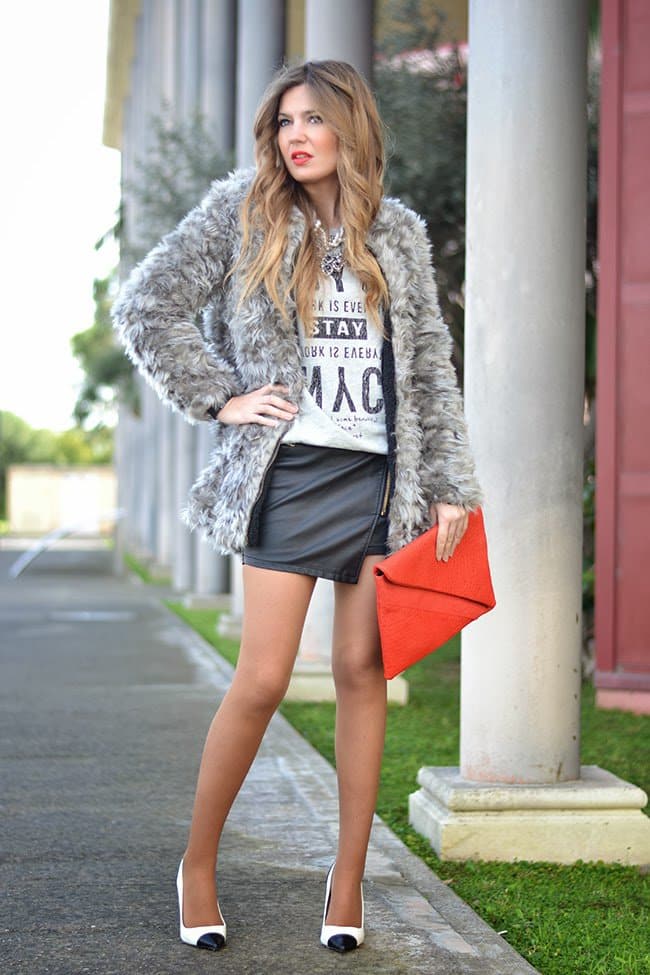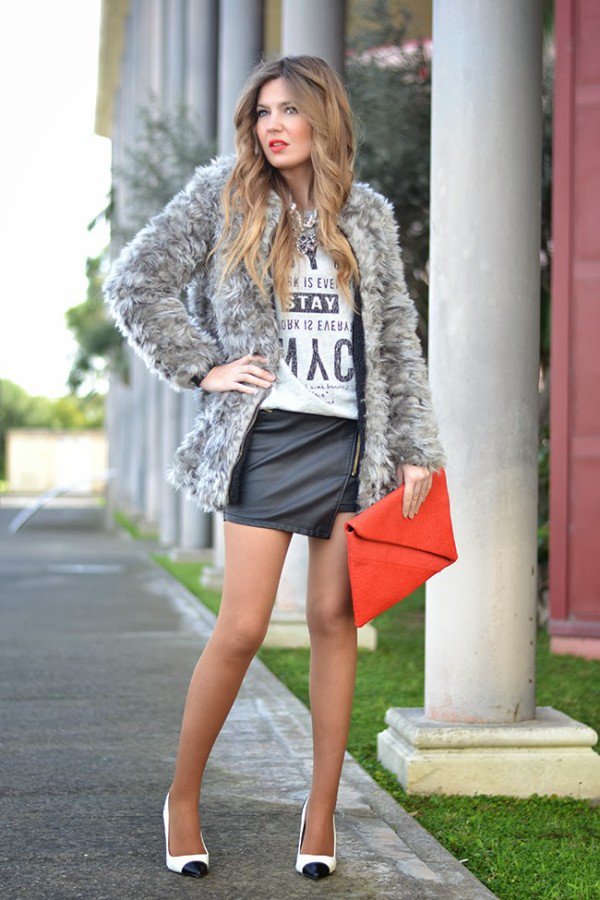 source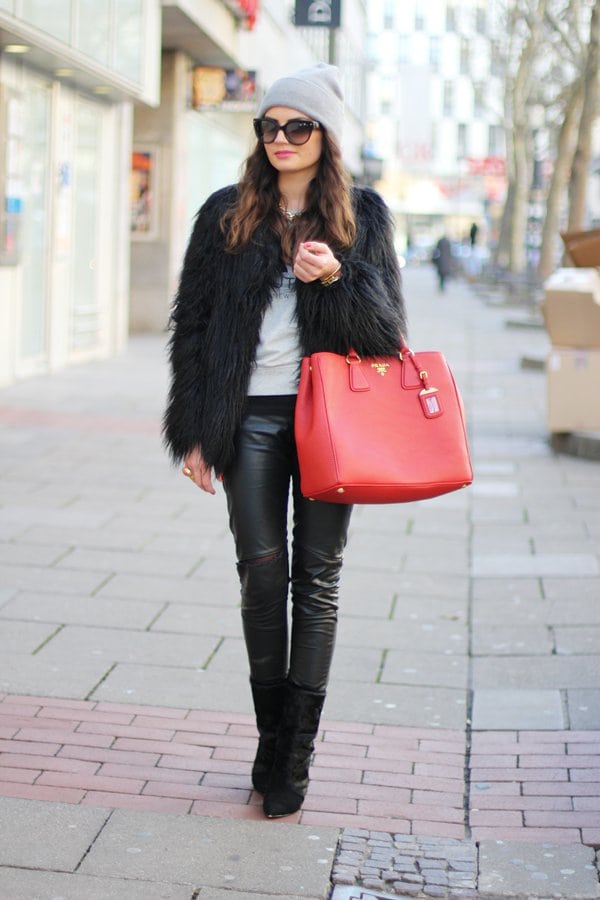 source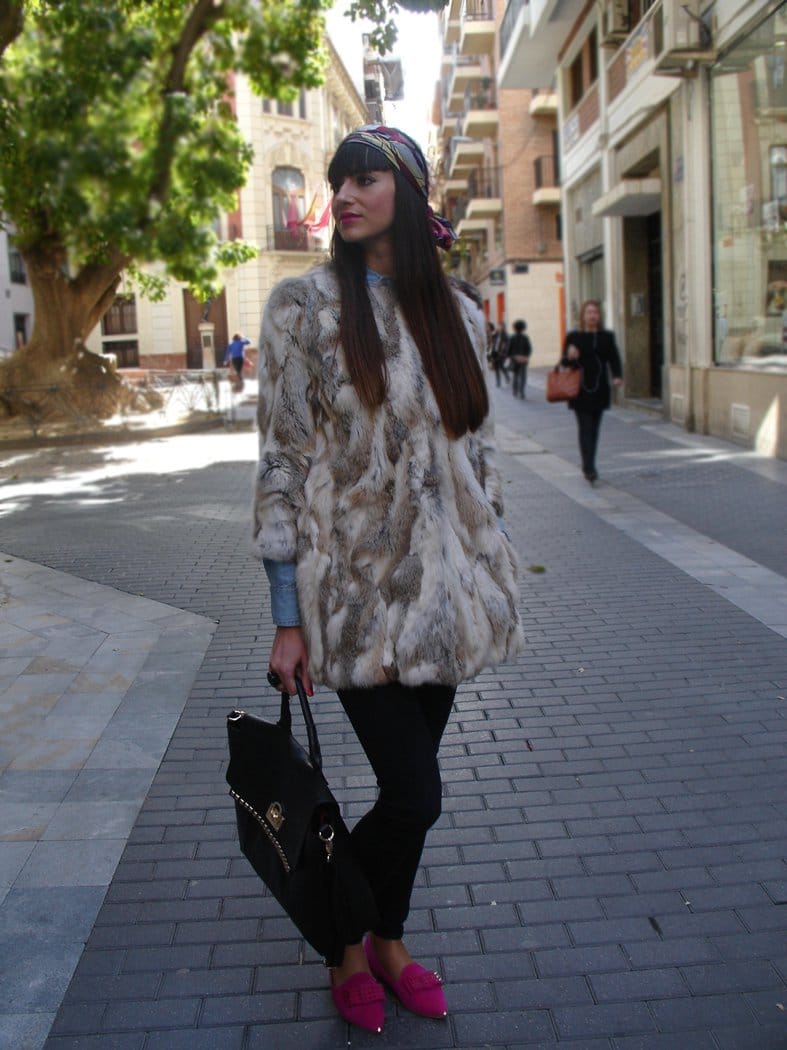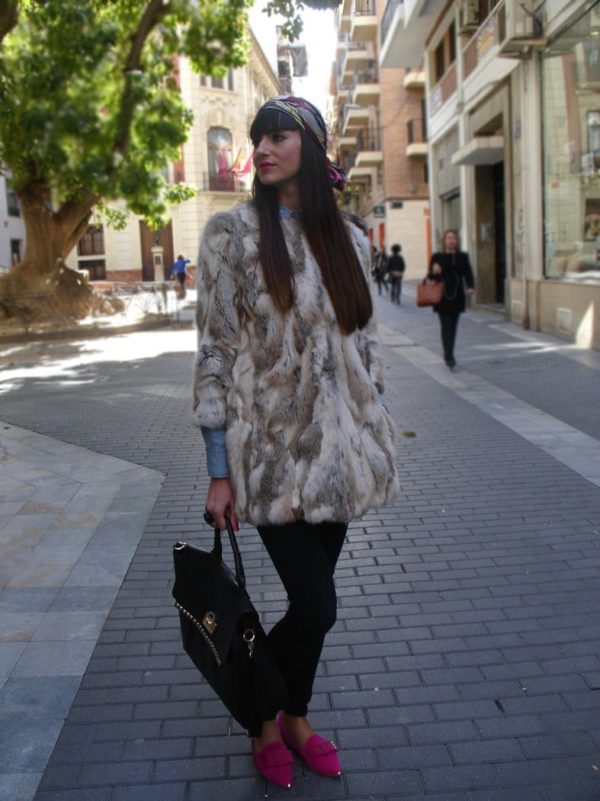 source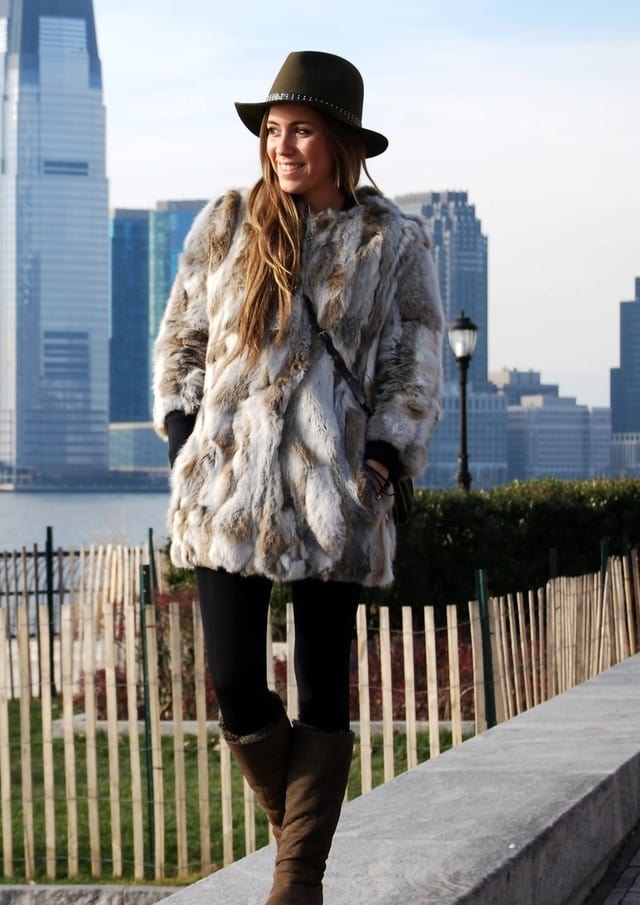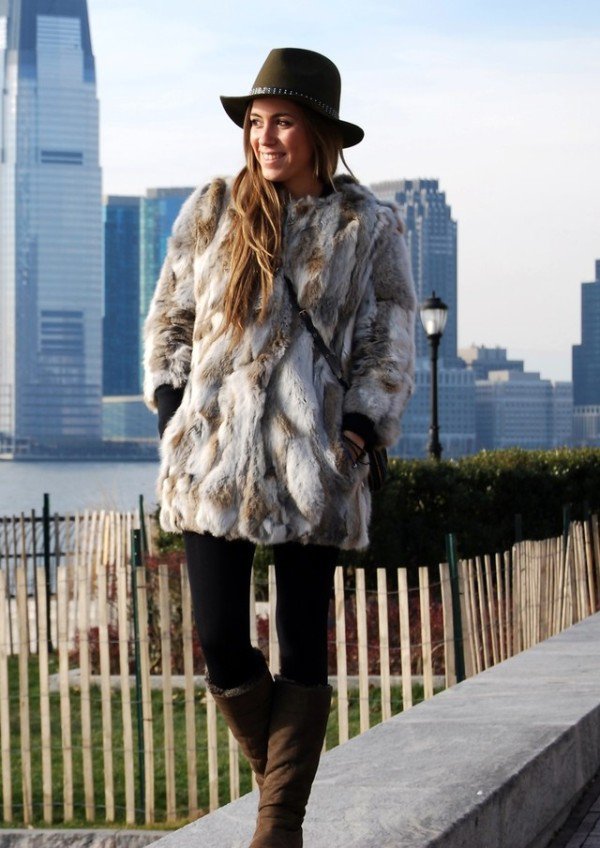 source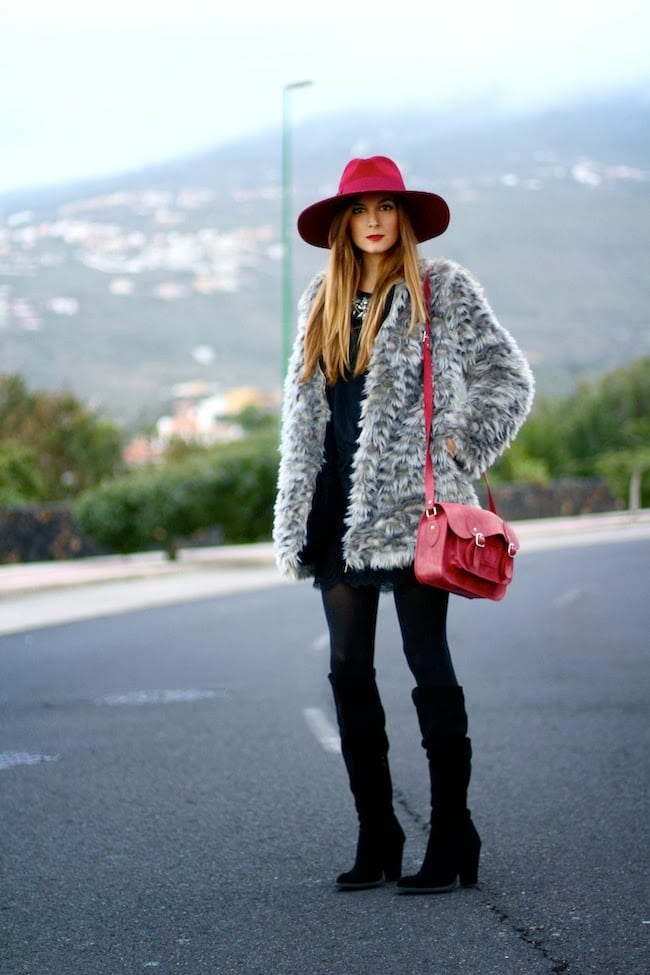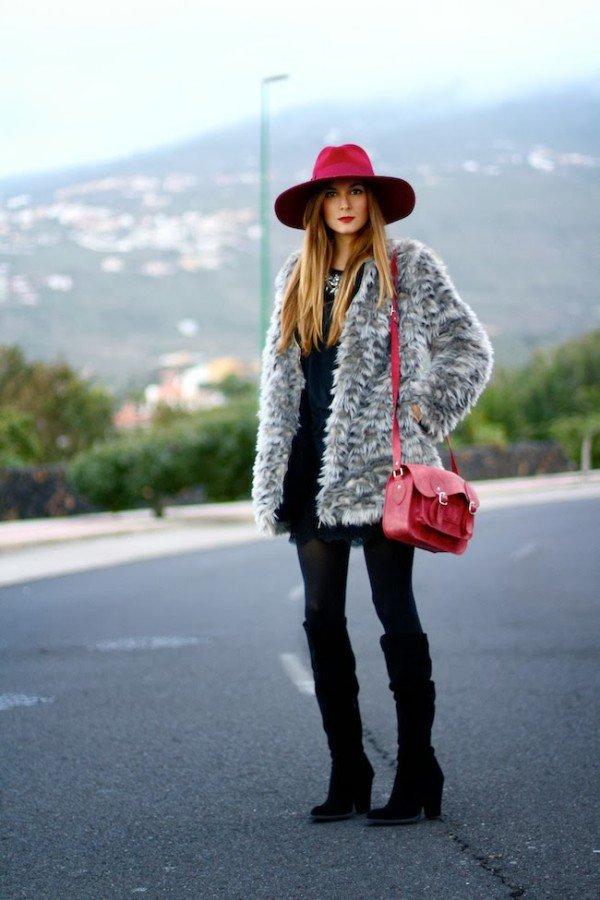 source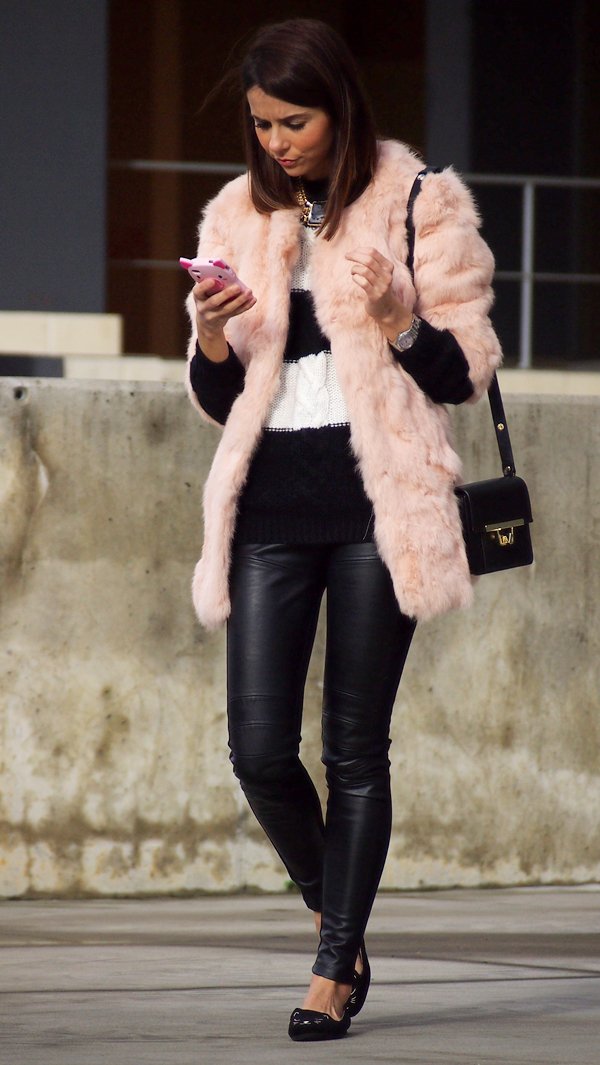 source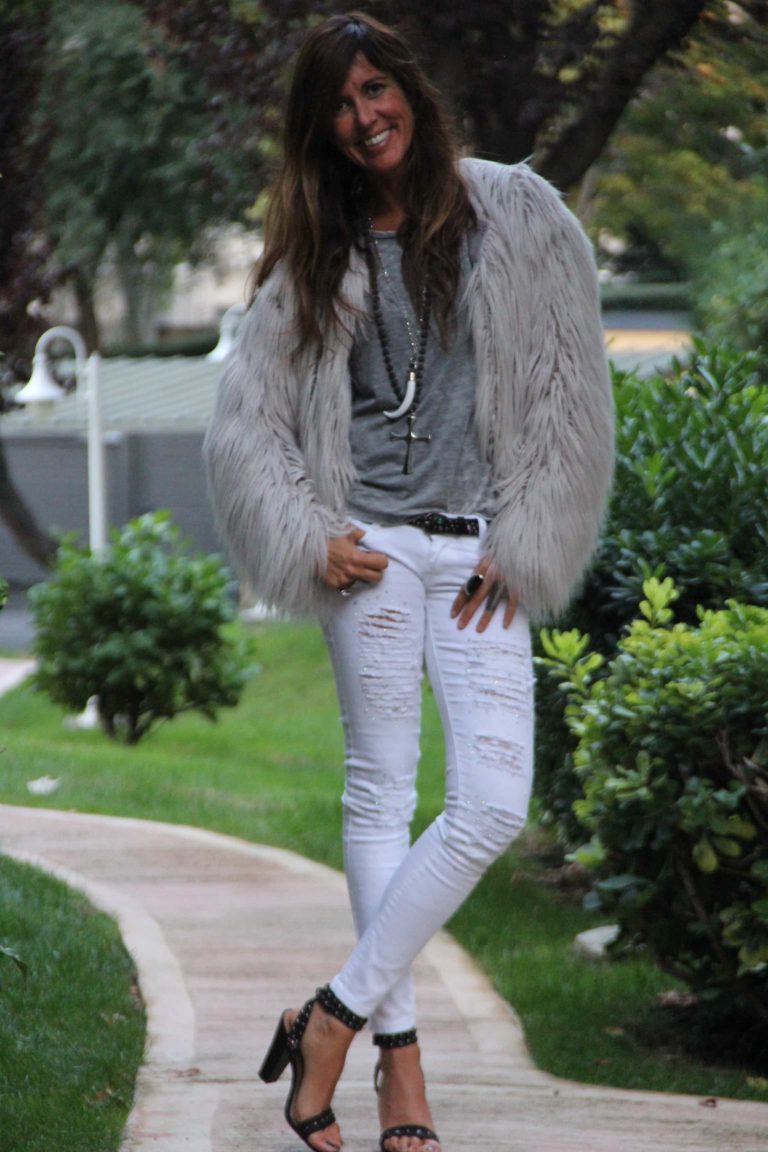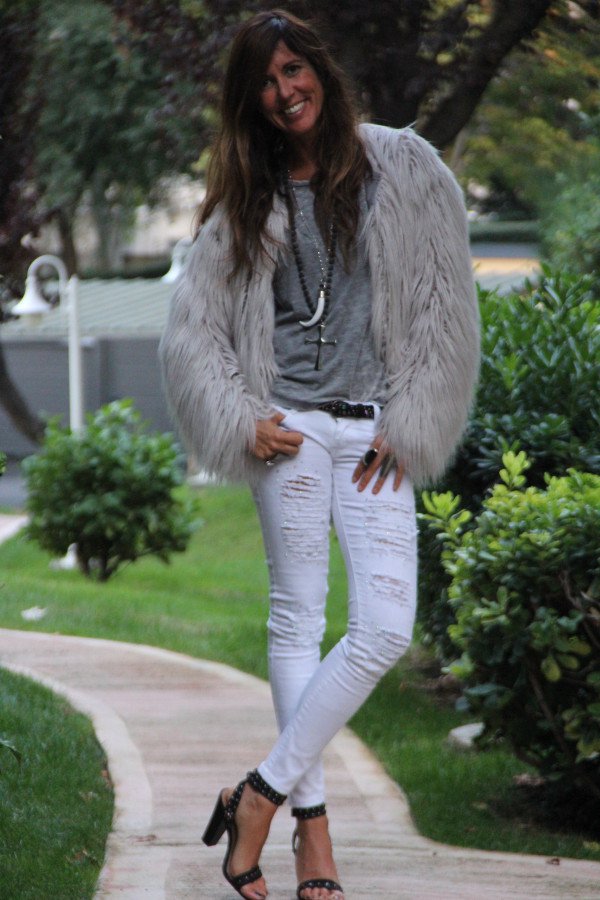 source
Choose a statement-making faux fur coat
If you want to be in the centre of attention wherever you appear, then choose a statement-making faux fur coat.  Take suiting to a next level by opting for a dramatic coat that will catch all eyes. How to style a faux fur coat that is too daring? Pair it with unconventional winter accessories to neutralize its boldness. You can be sure that you will get your compliments left and right.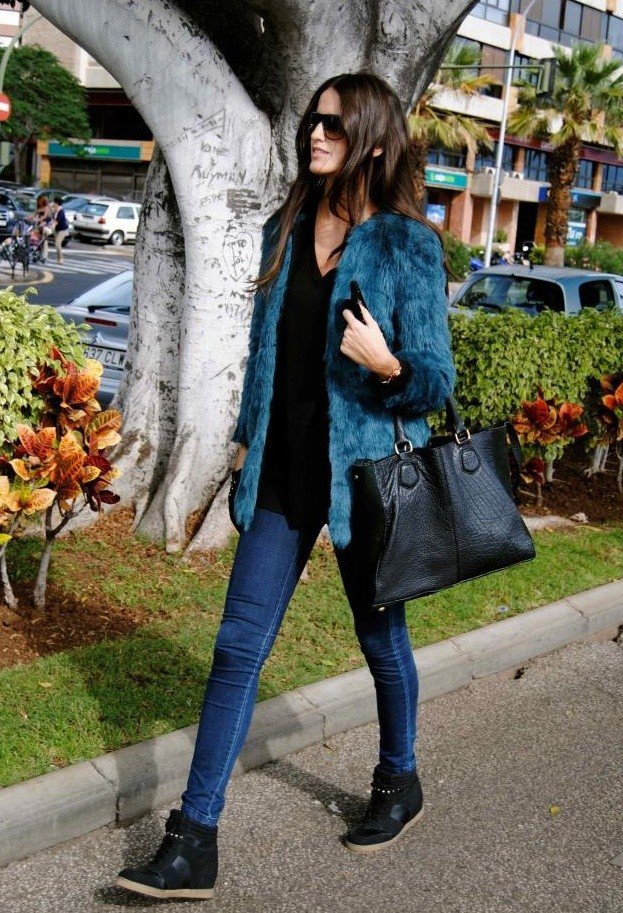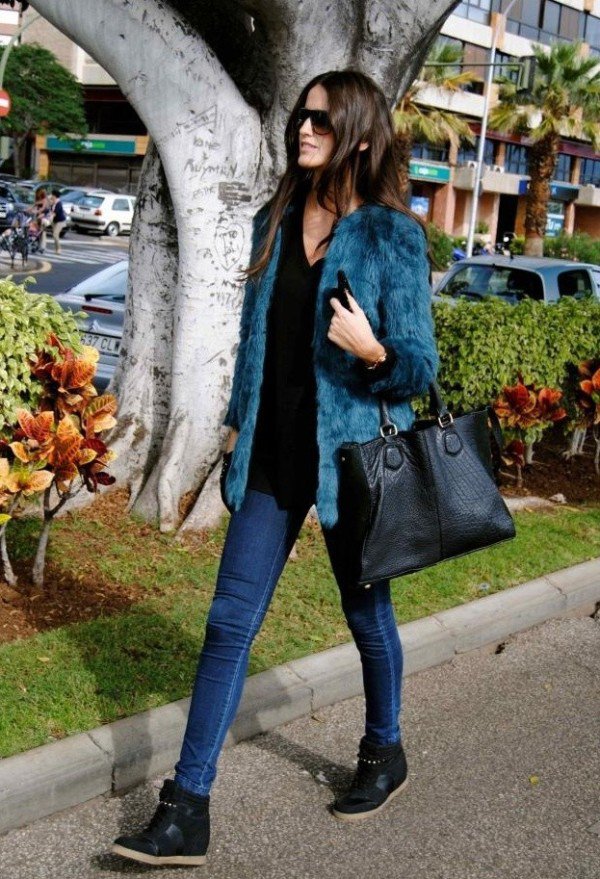 source
Opt for an animal print
Have you heard the biggest fashion trend for this winter? Prints, prints and more prints! And since it is winter and it is absolutely freezing outside, it is not a surprise that animal prints have become so popular among fashion designers. They remind us to warm and keep us warm when the temperatures start to drop down. How to wear a faux fur coat with prints? Nothing easier! Opt for a classic black coat if you have chosen an animal-printed outfit underneath.  Or simply dare to go bolder and opt for an animal patterned faux fur coat. You can wear it over a plain black or cream outfit. The more daring ones would pleasantly wear it with other prints and patterns. Do not forget that mixing different prints is very popular nowadays. So do not miss trying more than one current fashion trend any time you have the chance.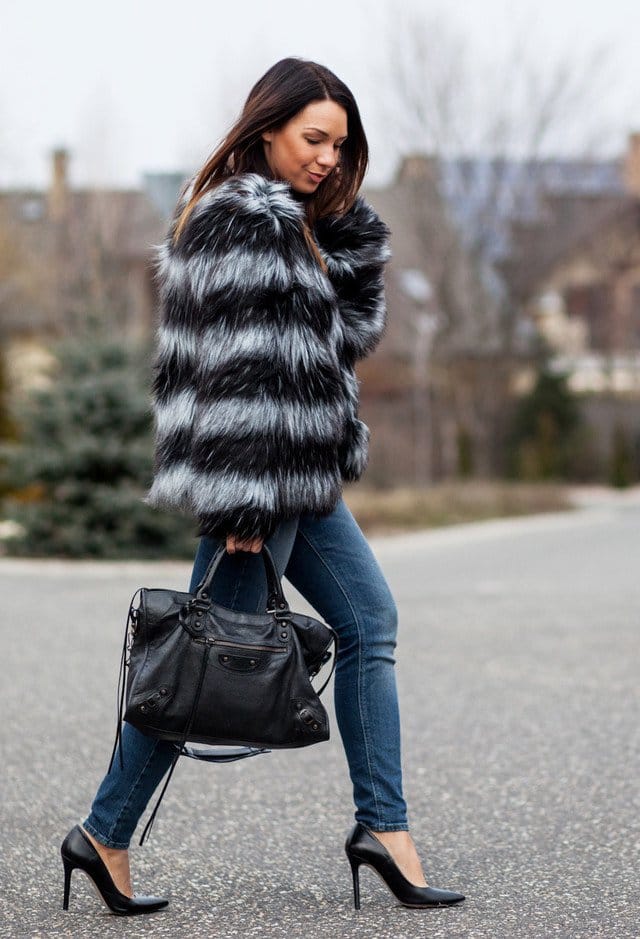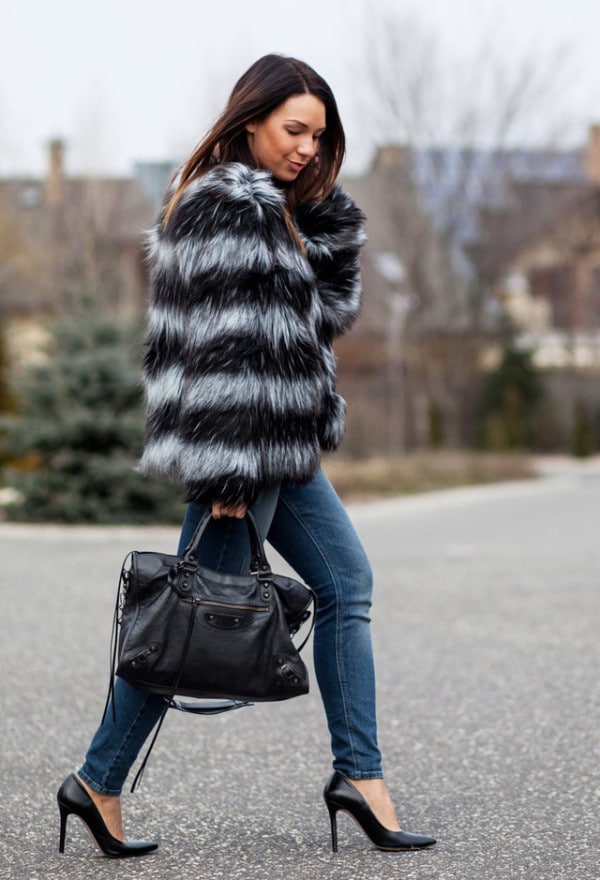 source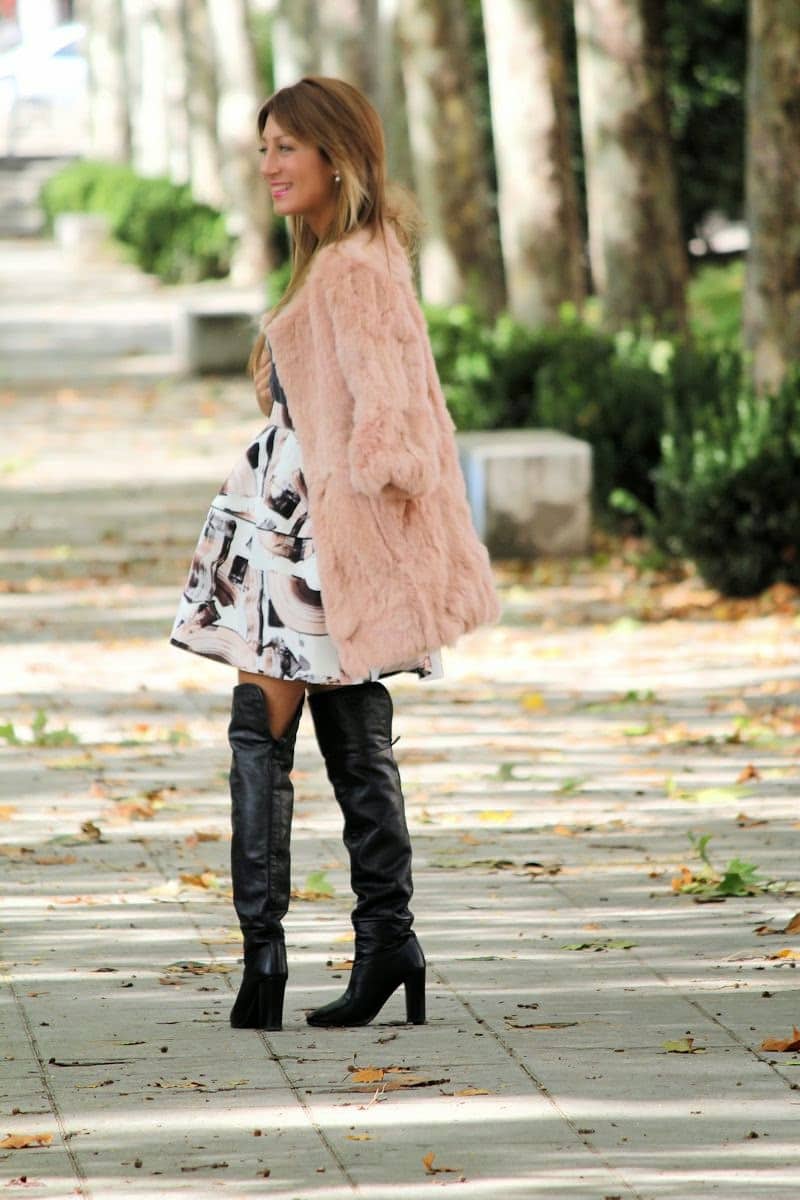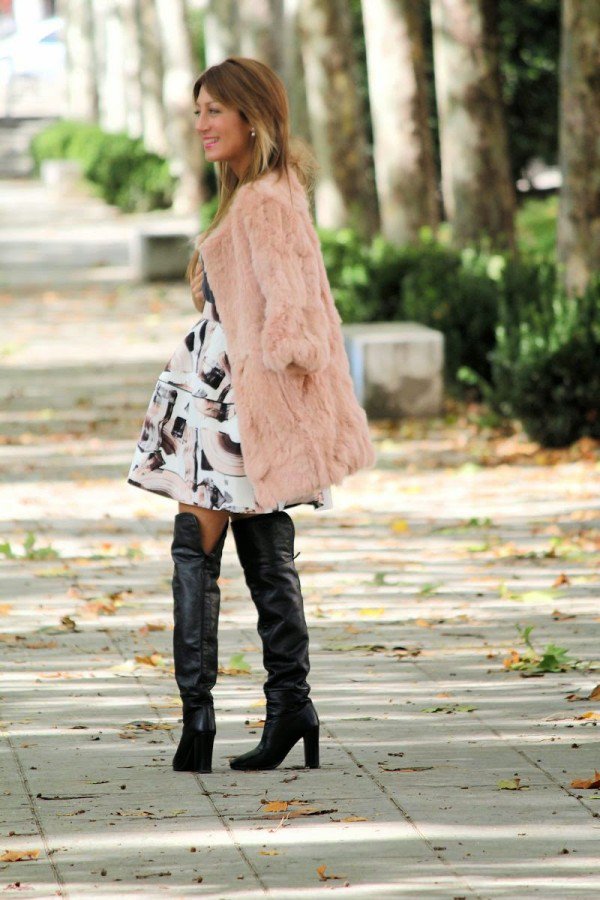 source