YOLO or "you only live once" is a common saying that people tell themselves when they do something crazy or attend an outdoor music festival for the first time. Australia has a lot of outdoor music festivals to choose from. So if you want to YOLO your way into attending one, then you can easily choose a music festival that is more of your league for starters.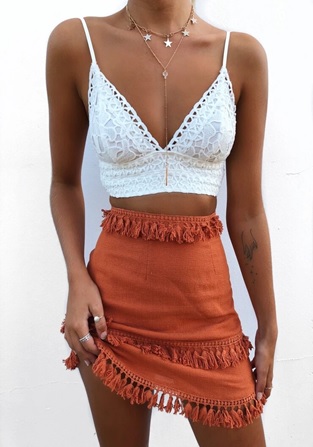 Once you have a handle on how music festivals are about, then you can then attend bigger and more significant festivals. One major music festival, Ultra Australia, is going to start by the end of March, so you still have time to have your festival clothing sets ready.
However, before you start asking your boss for leave or purchasing different festival clothing sets, you must first know what to expect in an outdoor music festival so you can plan attending one accordingly.
Be ready for changes in weather
Although Australia is relatively warm all-year-round, you're still under the mercy of Mother Nature when you attend an outdoor music festival. Checking weeklong weather forecasts will give you an idea of what type you're going to experience during the festival. So be ready with different festival clothing sets just in case. Have a collection that you can wear when the weather is warm and bright while having another set that would be useful in case it rains.
Since outdoor music festivals may last for days, always bring sunscreen with you. The Australian sun can be harsh on your skin, so better protect it all the time. If you must bring a jacket, make sure that the style of your coat will at least match one of your festival clothing sets so that you will still look good even under the rain.
Plan to look fabulous and remain fabulous throughout the festival
Having several festival clothing sets with you will allow you to look great for the entire duration of the music festival. You can wear tops with sleeves made up of light fabric during the day paired with cut-out jeans or denim shorts. Meanwhile, you can switch to mini dresses, mesh tops, or crops during the night time when you don't have to be exposed to direct sunlight.
Looking fabulous throughout the festival doesn't only mean looking good. You should smell good as well. Several campsites within the festival grounds offer rental showers. So bring cash to pay for showers and other hygienic activities that you may need.
Plan what to bring
When you attend outdoor music festivals, you should be mindful of your belongings. If you have enough budget for it, you can hire lockers offered at some campsites within the festival grounds. However, if you're on your own, you must carefully plan what you're going to bring. Try not to bring valuable items such as smartphones and expensive jewellery. If you must have a smartphone with you for Instagram worth moments, then always carry your smartphone with a cross-body purse. Make sure that you take a bag that can carry at least three outdoor festival clothing sets and essential hygiene products such as travel toothbrushes and toothpaste, sunscreen, and deodorants.
So when you're preparing to attend your first outdoor music festival, make sure that you make the necessary arrangements, coordinate your clothes for at least three festival clothing sets, plan what you are going to bring, and then double-check everything.