Fall is right behind the corner! Are you ready for styling some adorable fall outfits already? This fall, we are having a new hit staple in the wardrobe of the modern woman, its majesty: the poncho! They are so adorable and warm and there is absolutely no woman who doesn't adore styling them in cozy and warm fall looks. We have already shared with you some fashionable ways to wear cloaks during fall. Many women don't even make difference between ponchos, cloaks, and capes. But, still, there are some small differences that make them differ from each other. In this article, we are sharing with you some inspiring ways to style ponchos. Scroll down the page to explore the gallery we have created for you. We are sure you will adore these different ways to wear them this fall and that you will copy many of them.
source
Wear it with a belt
Do you want to add a little waist definition to your poncho's look? Add a belt over the poncho and you will see how your outfit will instantly change. A defined waist is a perfect way to show off your best body's features, so whenever you want to highlight them, opt for a belt. You can wear both a wide and a thing belt according to your fashion preferences. Belts are also a perfect choice to add a shape to your vest outfits too.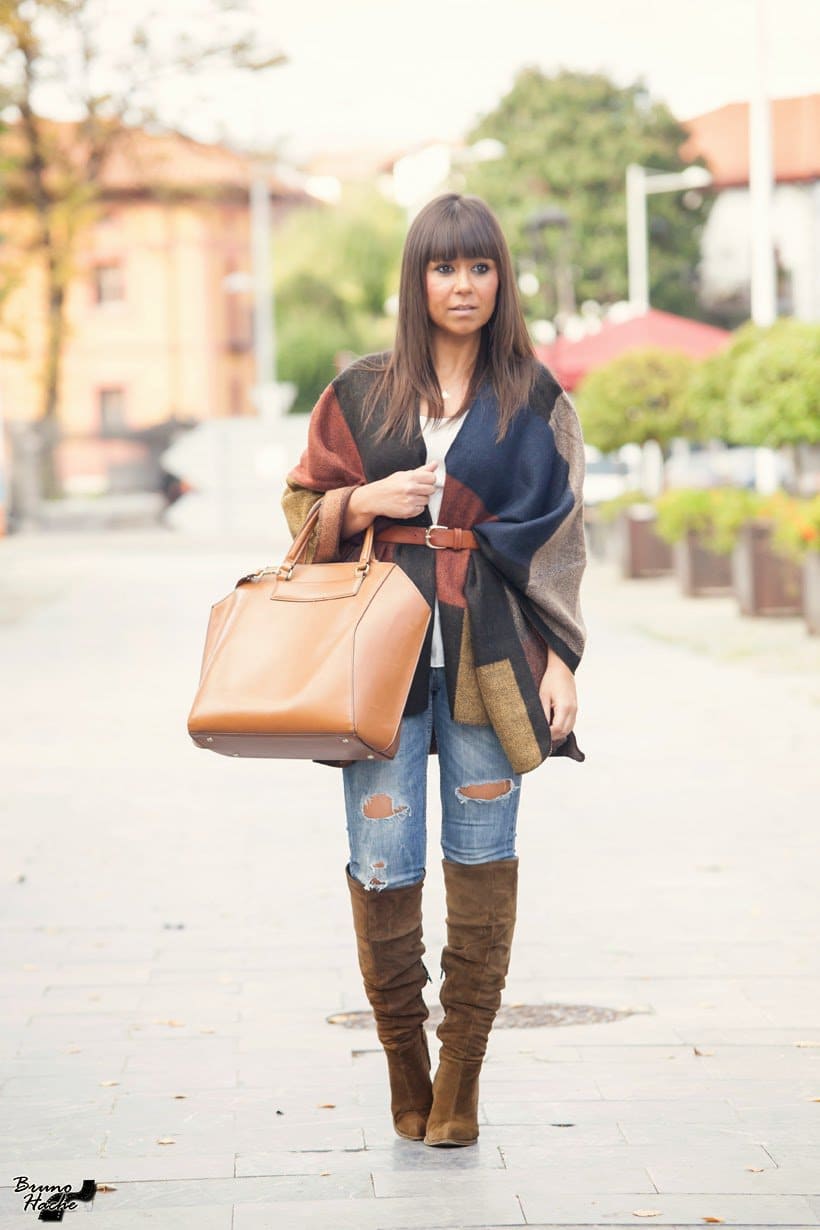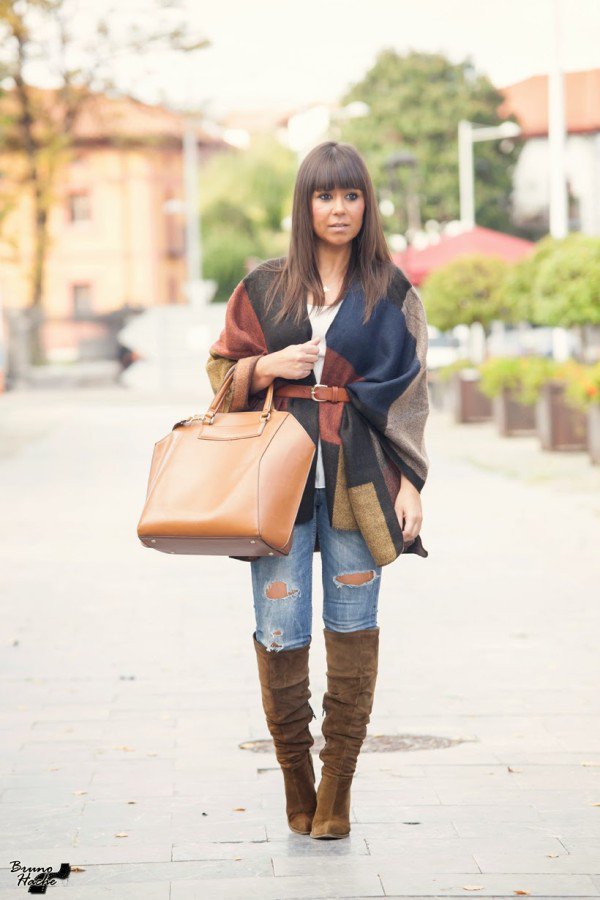 source
Turn your scarf into a poncho
Ponchos are one of the must-have fall staples in the wardrobe of modern women. But, if you still think that they are not your thing, you can always turn your scarf into one of them. Wrap the scarf around your neck, and then spread it to look like a poncho. Finish the look with a nice barouche to hold both sides together. Voila, your DIY poncho is done!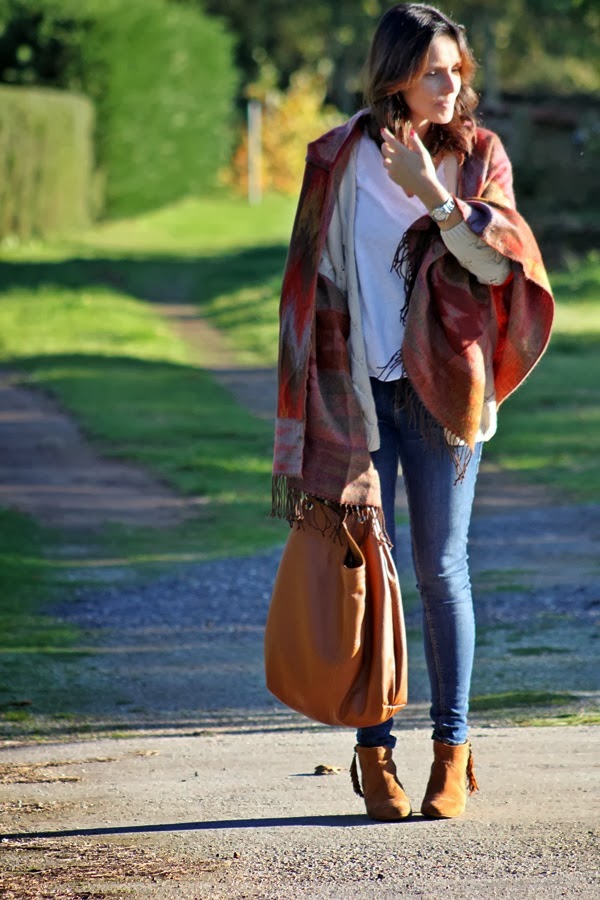 source
Ponchos with fringes
If you want to add a little Boho touch to your fall look, then opt for ponchos with fringes. They add so much to your overall look that you will simply adore them. This kind of cloak will perfectly suit a dress outfit underneath.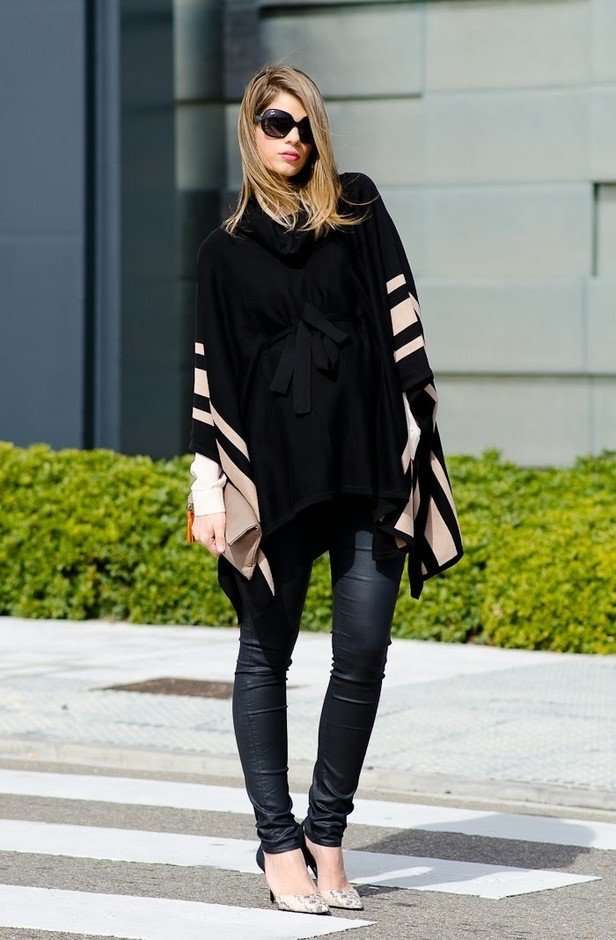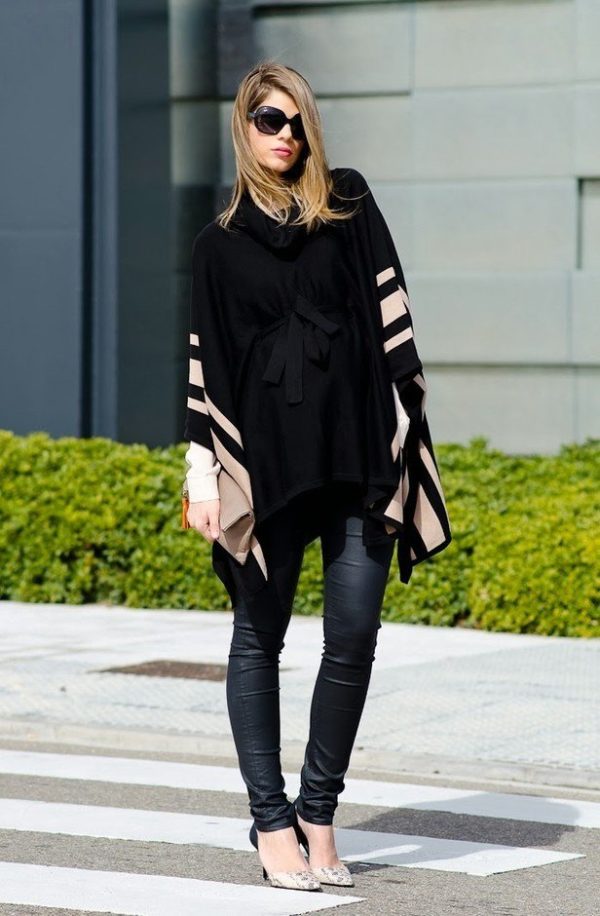 source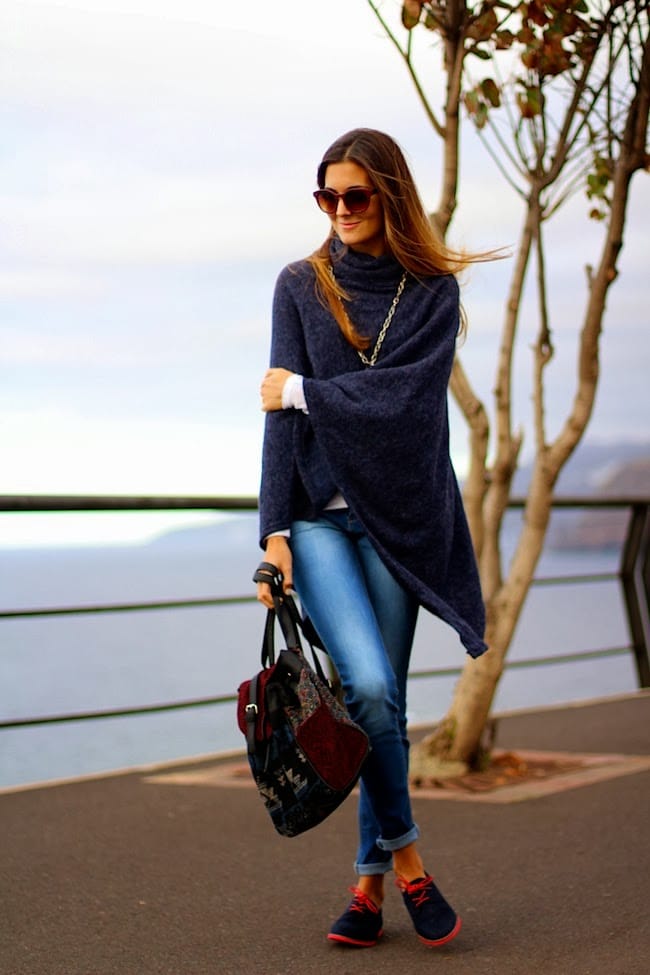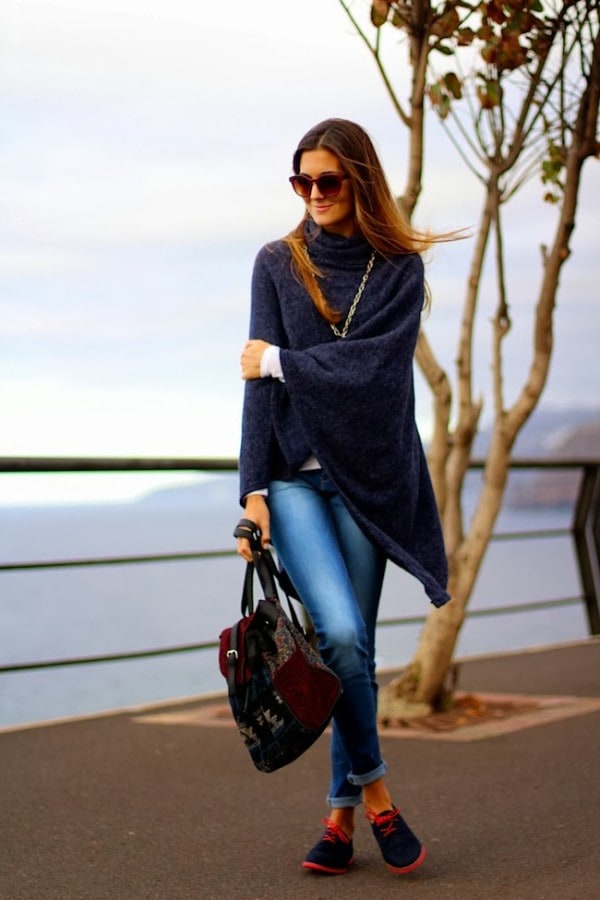 source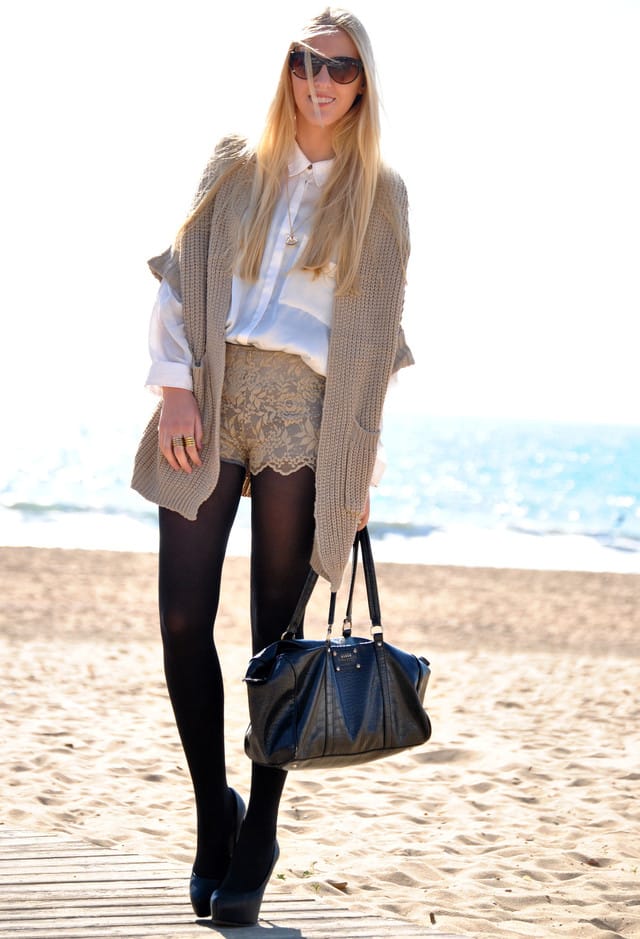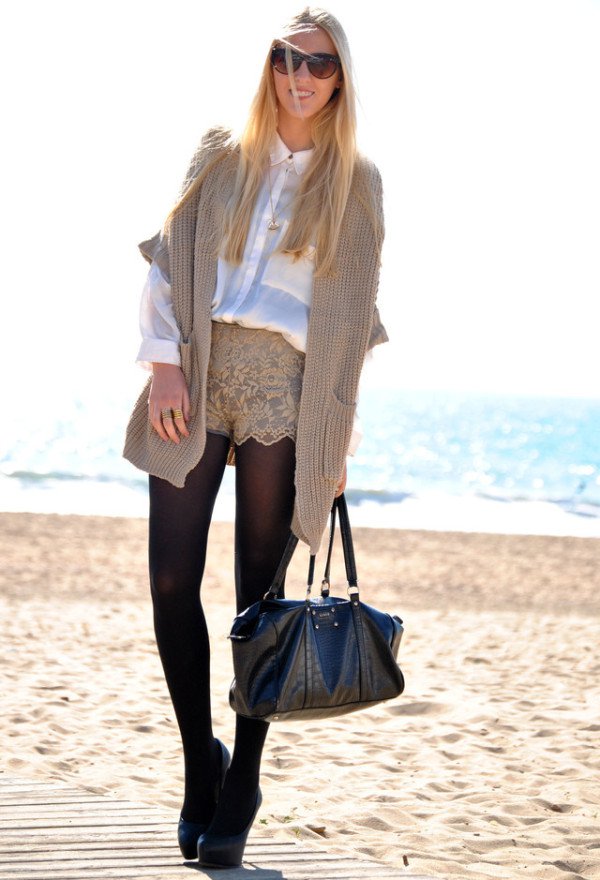 source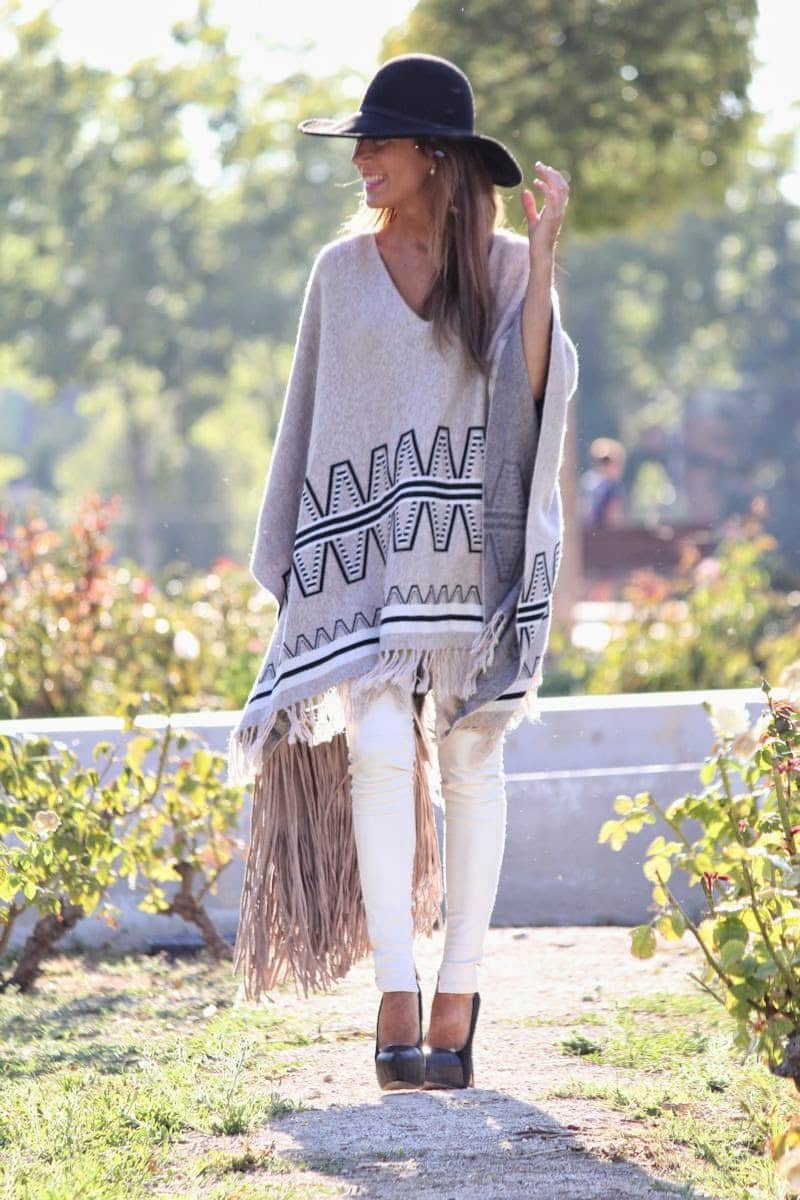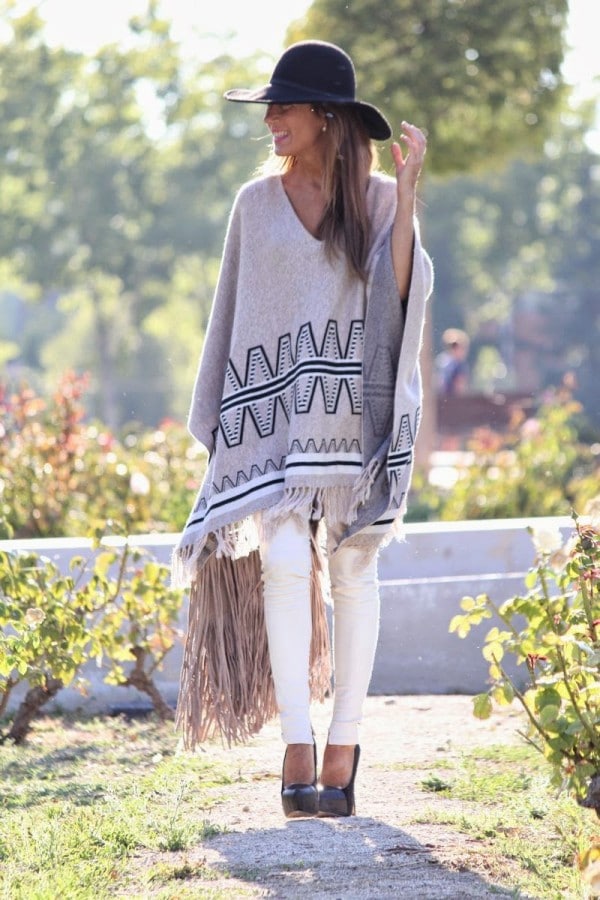 source
The monochrome Poncho look
One of the easiest ways to achieve a chic and elegant look while wearing a poncho is to experiment with the so-called monochromatic look. You can wear it in an all-black, white or beige outfit for example. We recommend you these three options as the most fall-appropriate, but you can always go bolder if you dare to experiment with bright colors. Since this fall everything seems to be in the sign of bold and daring colors, you can opt for ponchos in any bold hue too. Match your poncho with a monochromatic outfit under it. Or, simply opt for one in a different color from the monochromatic outfit under it and create an eye-catching contrast.
source
A matching poncho set
Nowadays suits and matching sets are so popular. And, since there is a matching set for everything, it is not a surprise that there is a matching set for ponchos too. This set is so easy to be styled. Just throw on a nice sweater under the set, and voila, you are already dressed up.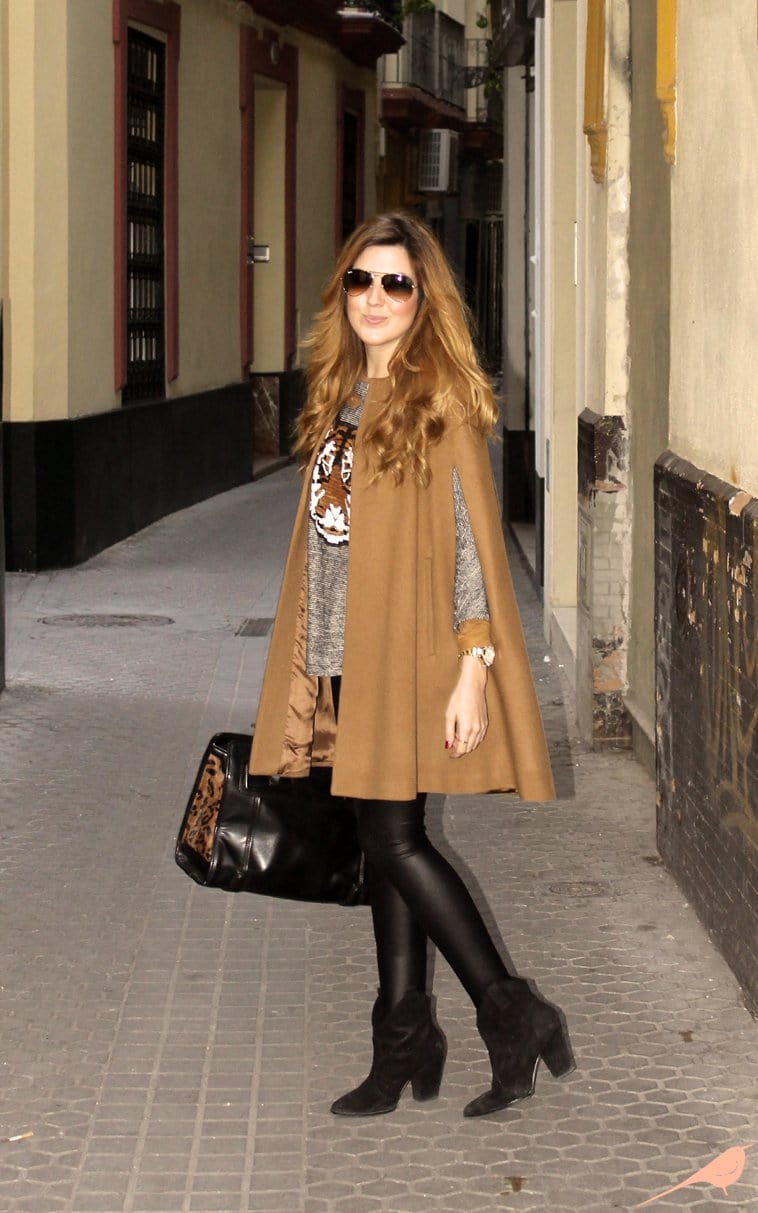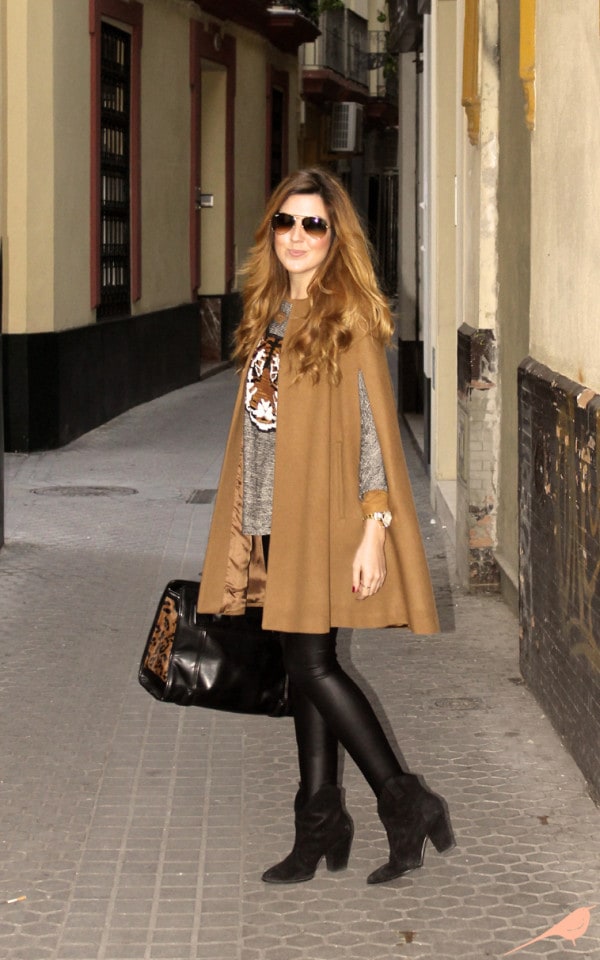 source
Patterned ponchos to spice up your look
If plain ponchos are not your thing, then you may want to give a chance to the patterned ones. They are e perfect way to spice up your look. Another advantage of wearing patterns and prints is that you can add a splash of color by wearing only one piece of clothing. Patterned ponchos come in a variety of colors.  You can pair them with many different outfits without having to worry if they match the rest of the outfit.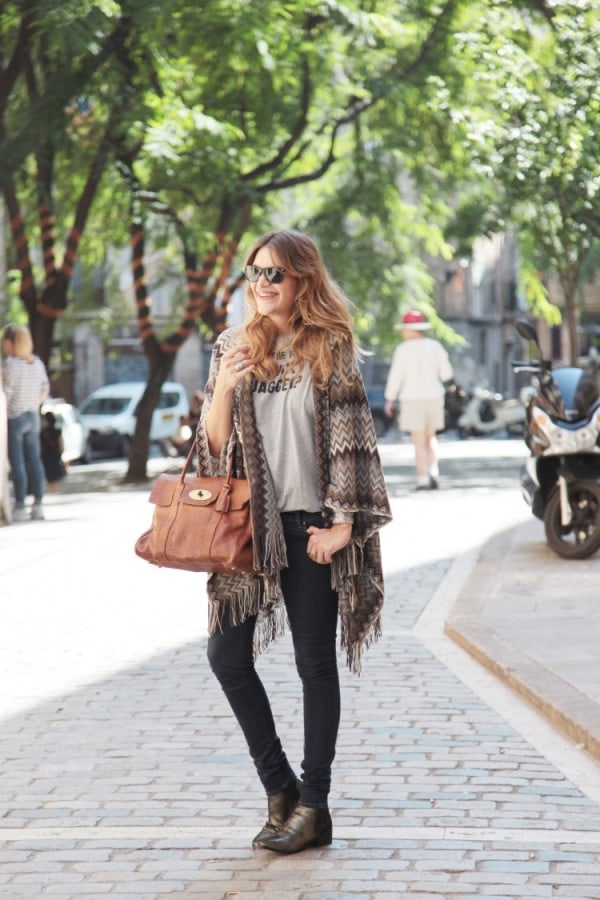 source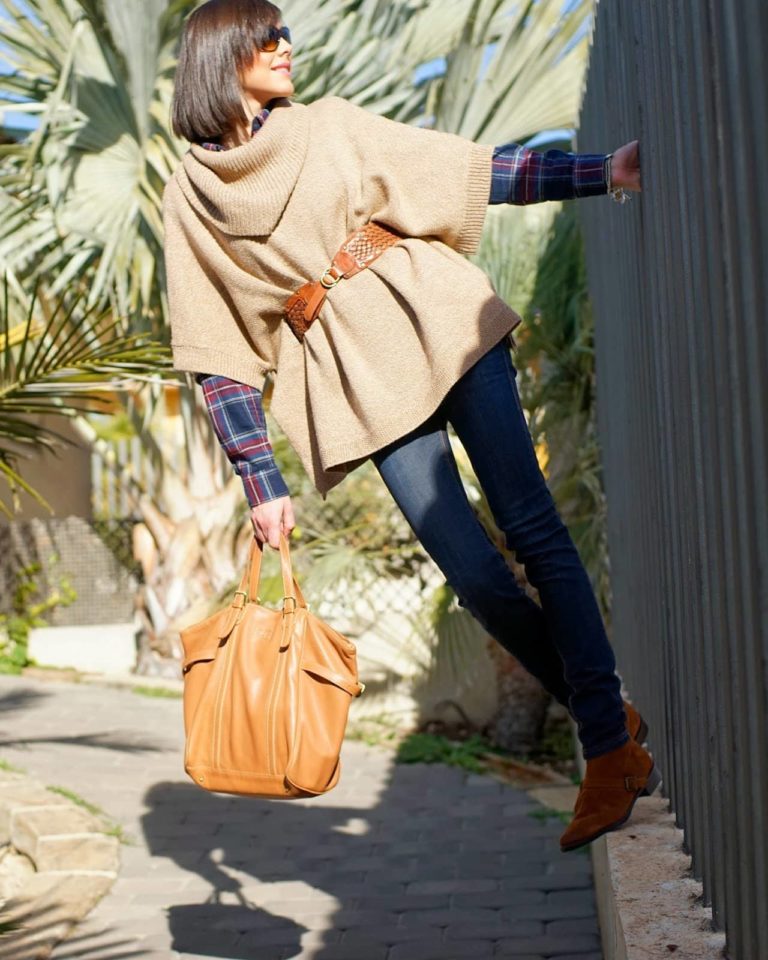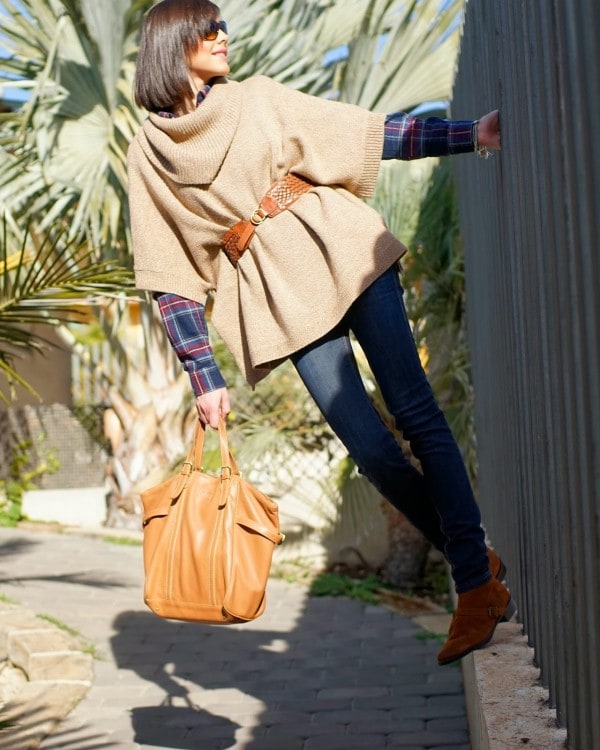 source
 The high-neck ponchos
There are numerous styles of ponchos out there. High-necked ponchos are one of the favorite ones for colder fall days or even for the winter season. Underneath, you can wear a short patterned dress or a leather mini shirt. To accentuate the waist, add a belt. Don't miss adding a pair of boots that match the poncho's color. Over-the-knee boots are the best option for styling a modern fall look that will grab all the attention.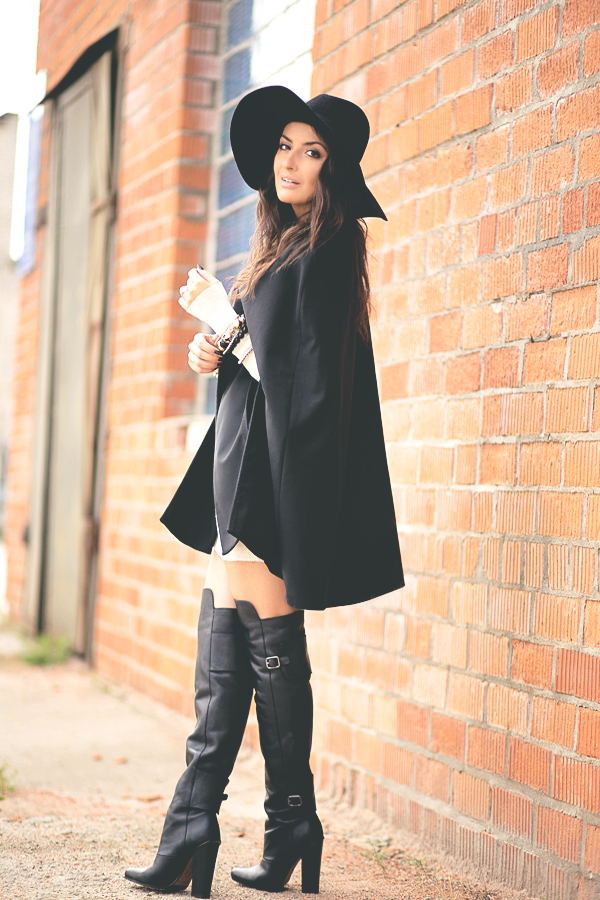 source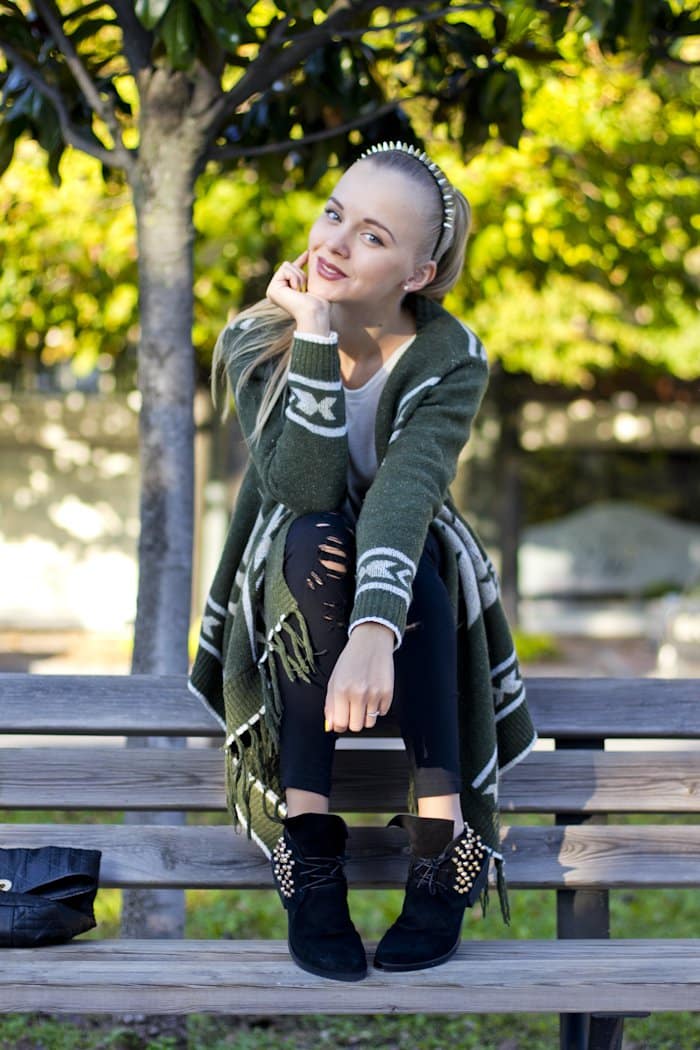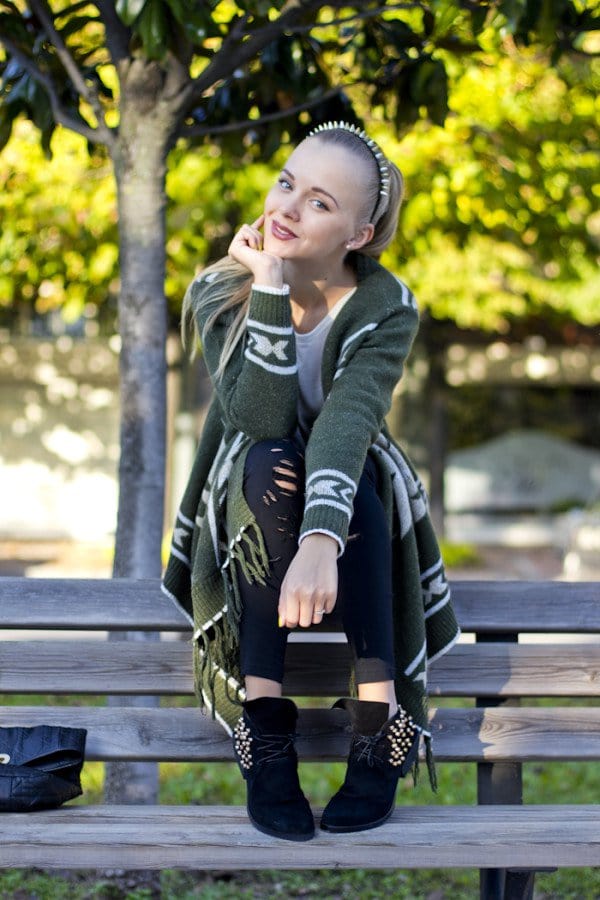 source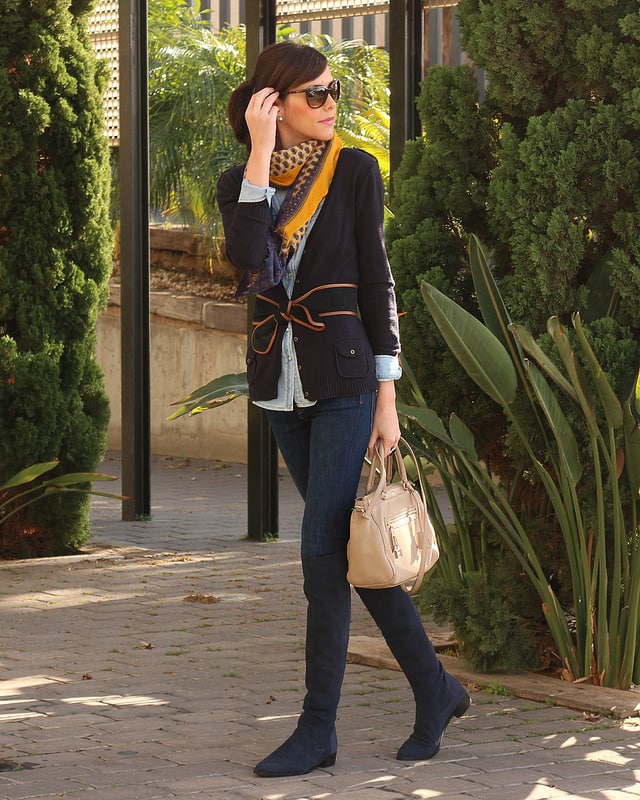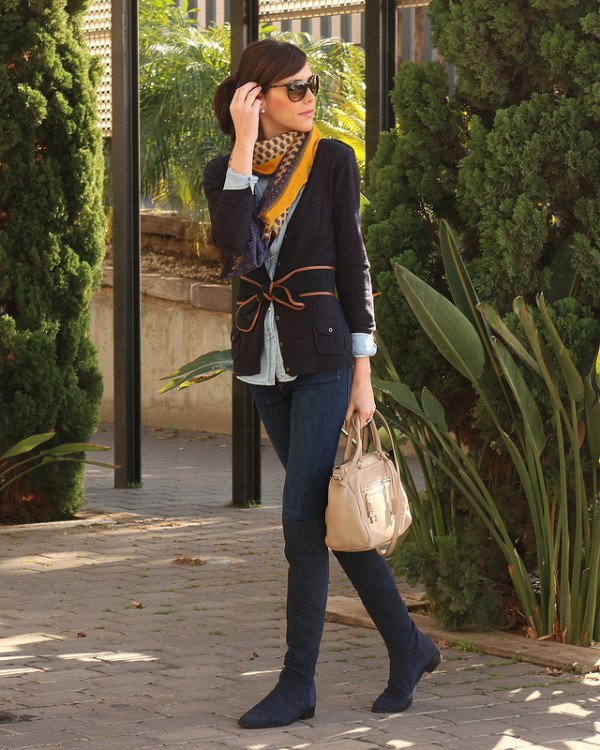 source
Oversized ponchos to add extra warmth
Layering is one of the most popular ways of dressing during fall and winter.  Oversized cloaks and ponchos are a perfect way to add some extra warmth to your fall/winter outfit. Wear them over jeans and a sweater, or even over a coat. You can always take them off when you get to the desired destination if there is a warmer.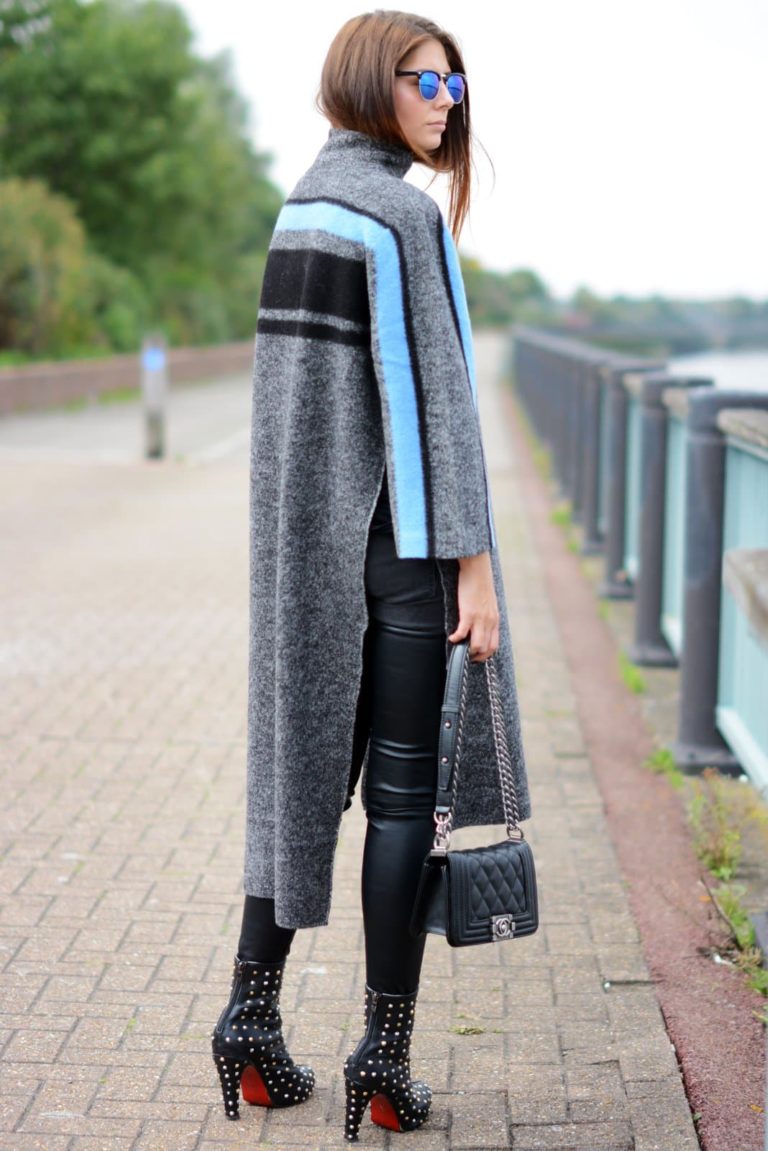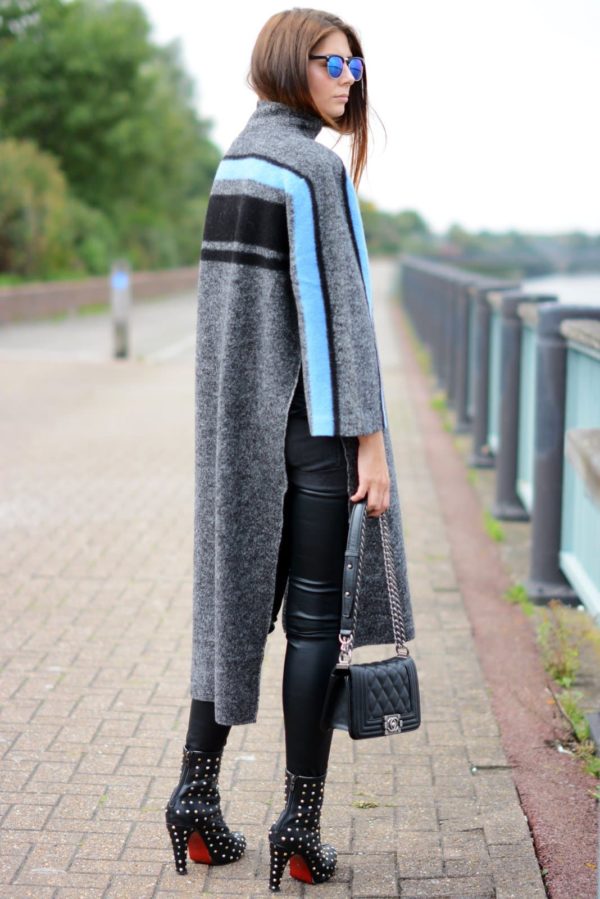 source