Hey dear ladies. We are here once more to share with you the most spectacular nails trends that you can DIY for the upcoming summer. We present you 12 beautiful summer nail designs that you should try tis summer. Chic and fashionable that is very important for every girl. We are here for keep you always update with the most amazing inspiration for beauty, fashion, accessories etc… In the article below you can see some cool summer nail art tutorials and learn how to create the best nail art design that can fit with every outfit that everyone will like it. Take a look at the photos below and pick up your favorite.
Warmer days are upon us, which means it's the right time to give your nails a touch of summer playfulness. Namely, we have to admit that lately it's getting harder and harder to choose which manicure we want, all because of the great ideas from which we simply can't decide on the best one! However, there are some favorites, and when we talk about the summer months, they are certainly bright colors. If you decide on a monochromatic version of the manicure, we suggest colors like pink, yellow or orange. Of course, soft pastel tones are also not excluded. Furthermore, as far as the somewhat more complicated selection is concerned, there is no shortage of playful motifs, so a variety of asymmetrical patterns are a great choice, as well as motifs such as flowers, fruit, etc.
Summer Nail Art Tutorials You Should Try This Season
If you're like us and enjoy the little joys in life, like wearing your favorite perfume or relaxing with a DIY face mask, you might enjoy these simple summer manicure ideas. Although solid color nail polish is always a good idea, if you ask us, a bit of interesting and cheerful summer nail art adds a lot more fun. We think of stars on the nails, fluorescent tips and colorful flowers. If you are creative, have a steady hand and like to play, instead of booking an appointment for a manicure at a beauty salon, try doing this nail art yourself. It just takes a little time and patience. If you think you can't make an identical one, adapt the design to yourself and remember that it doesn't have to be a work of art worthy of Picasso.
Do you want matte nails? Maybe a touch of glamor with a glittery finish? Glitter to lift your spirits? Find all that and much more in the new unique collection. Nail decoration for summer is full of numerous options. Summer is the time when all vivid colors become trendy, both on clothes and on nails. Manicures are a great way to add fun to your everyday look, and they are not only reserved for long nails. We leave dark red polishes and simple manicures for the new winter and replace them with colorful and fun shapes. Although the main idea of summer nail art is fun, they still change from year to year.
Get inspired by our ideas! Be trendy. Enjoy!
1.How To Do Mystical Flame Nail Art?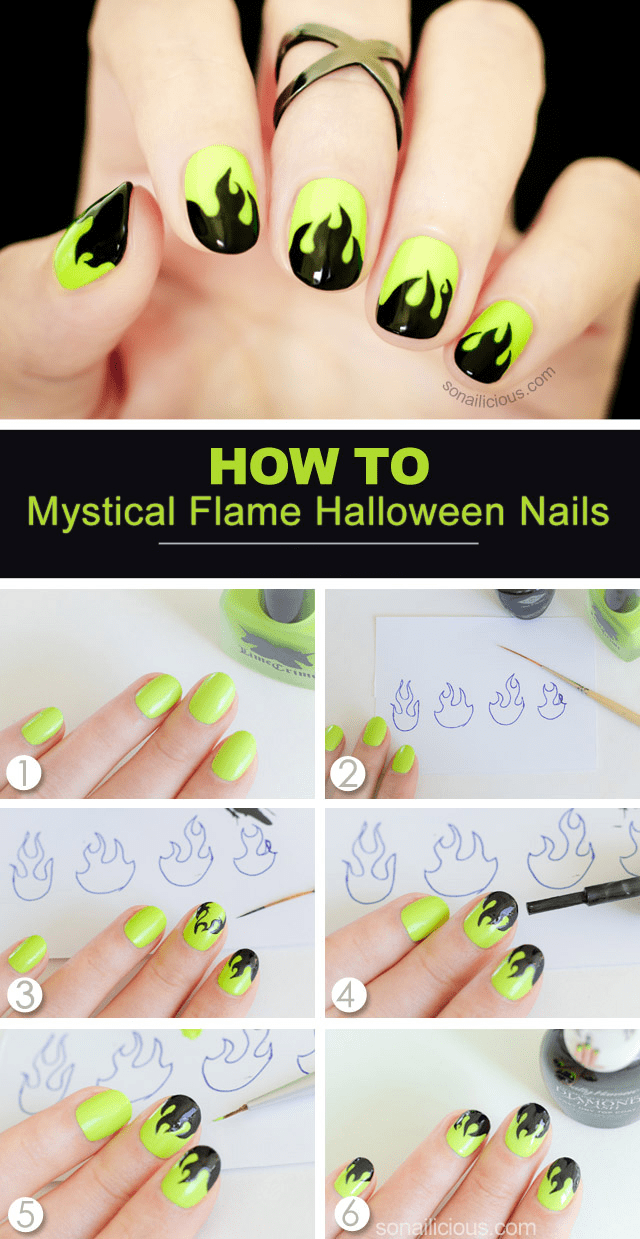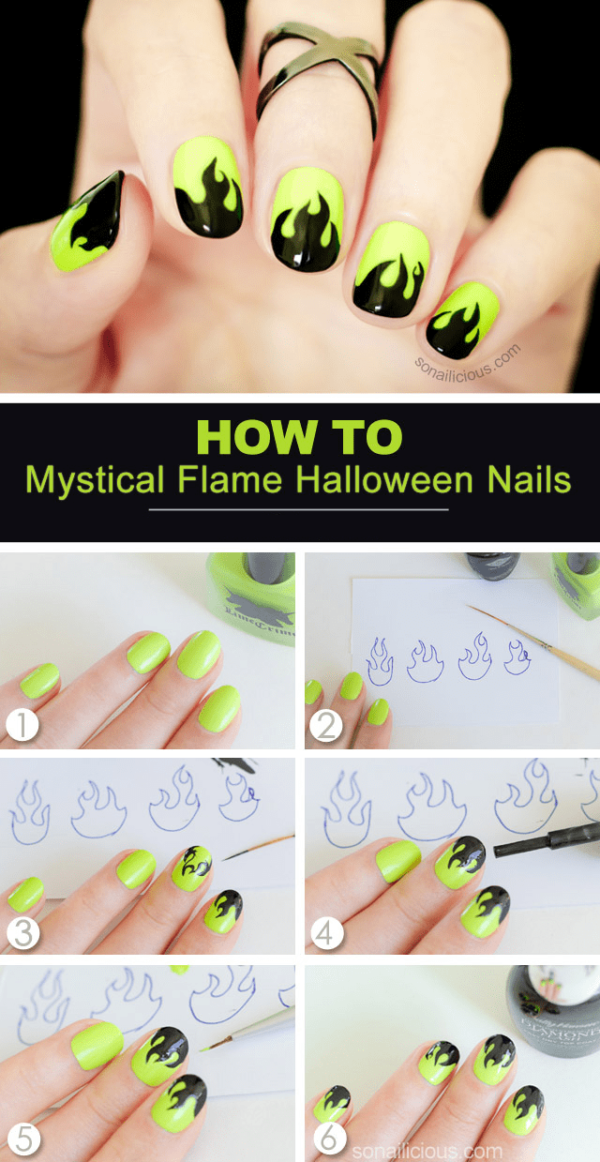 2.Matte and Glossy Nails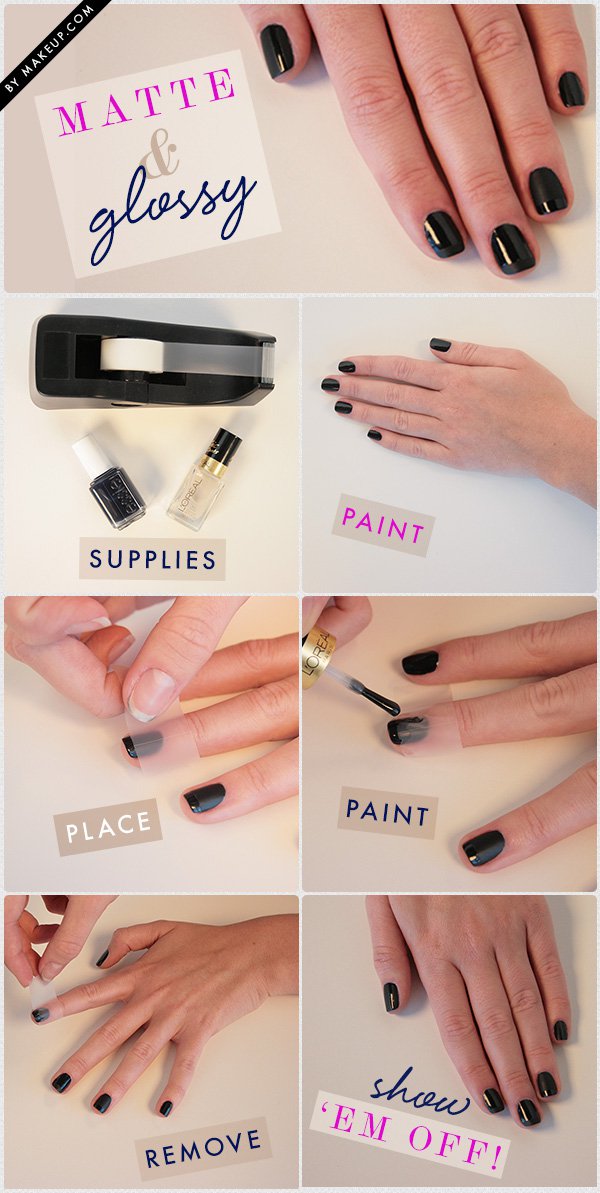 3.Romantic floral manicure DIY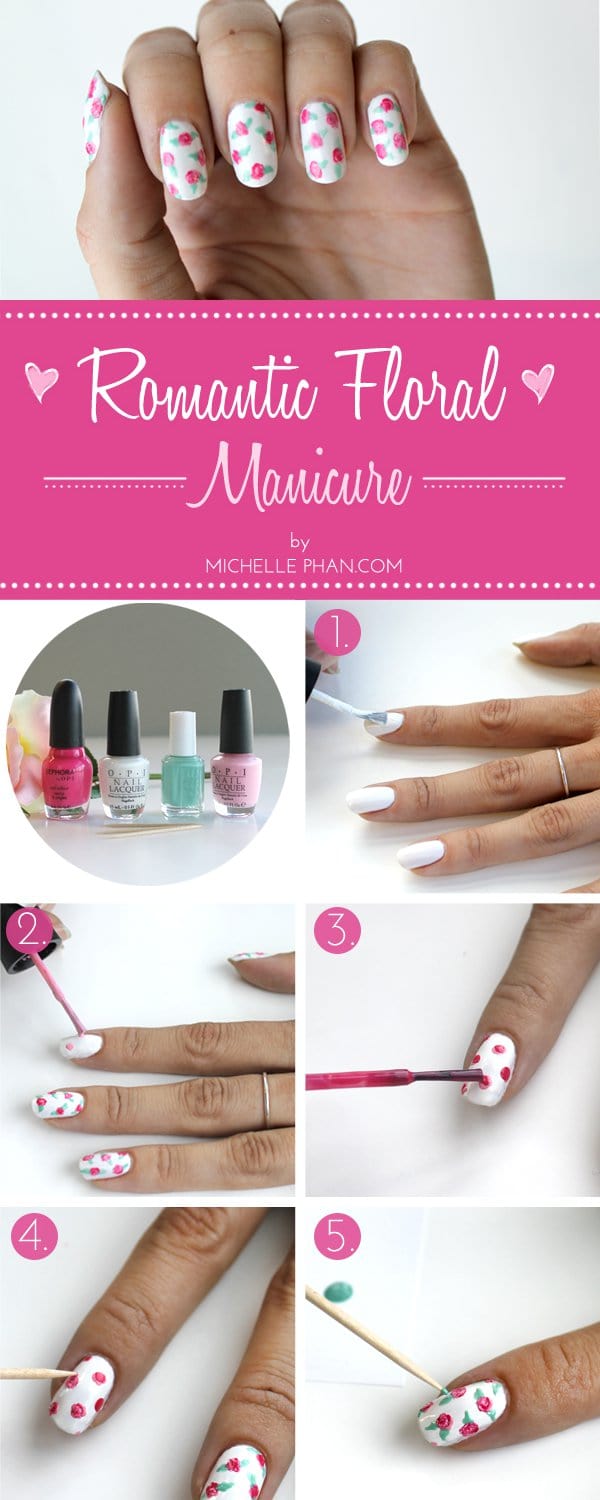 4.Navy Blue and Lilac Striped Mani Tutorial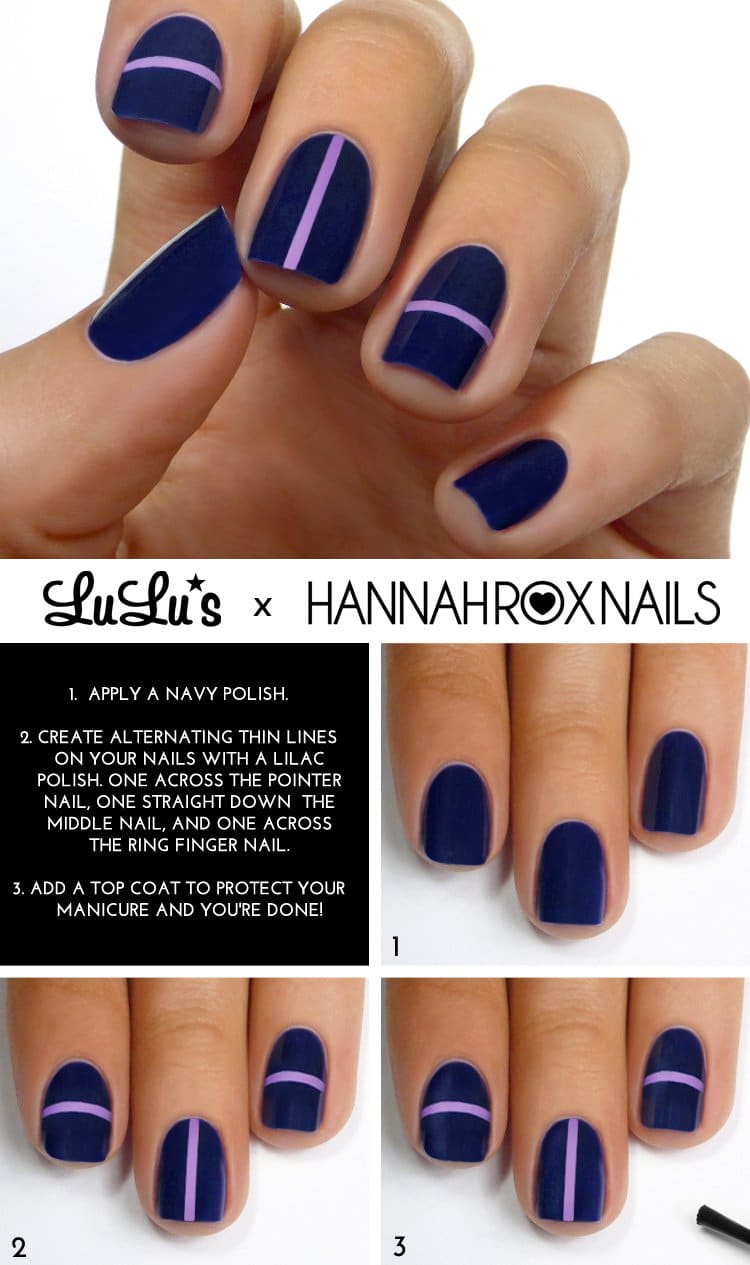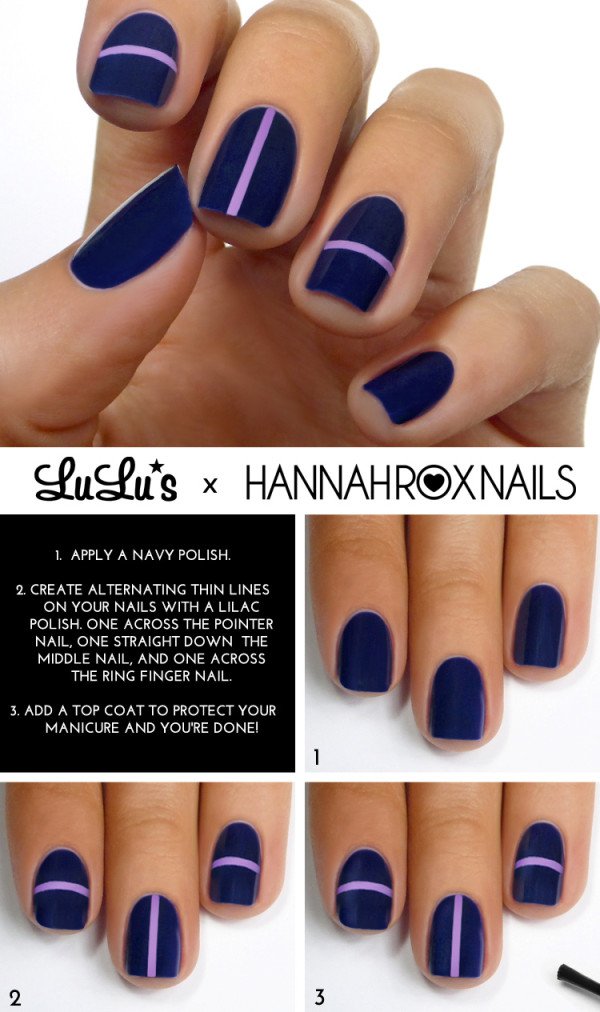 5.The Timeless Manicures to Always Keep on Hand
6.Make your own nail wraps!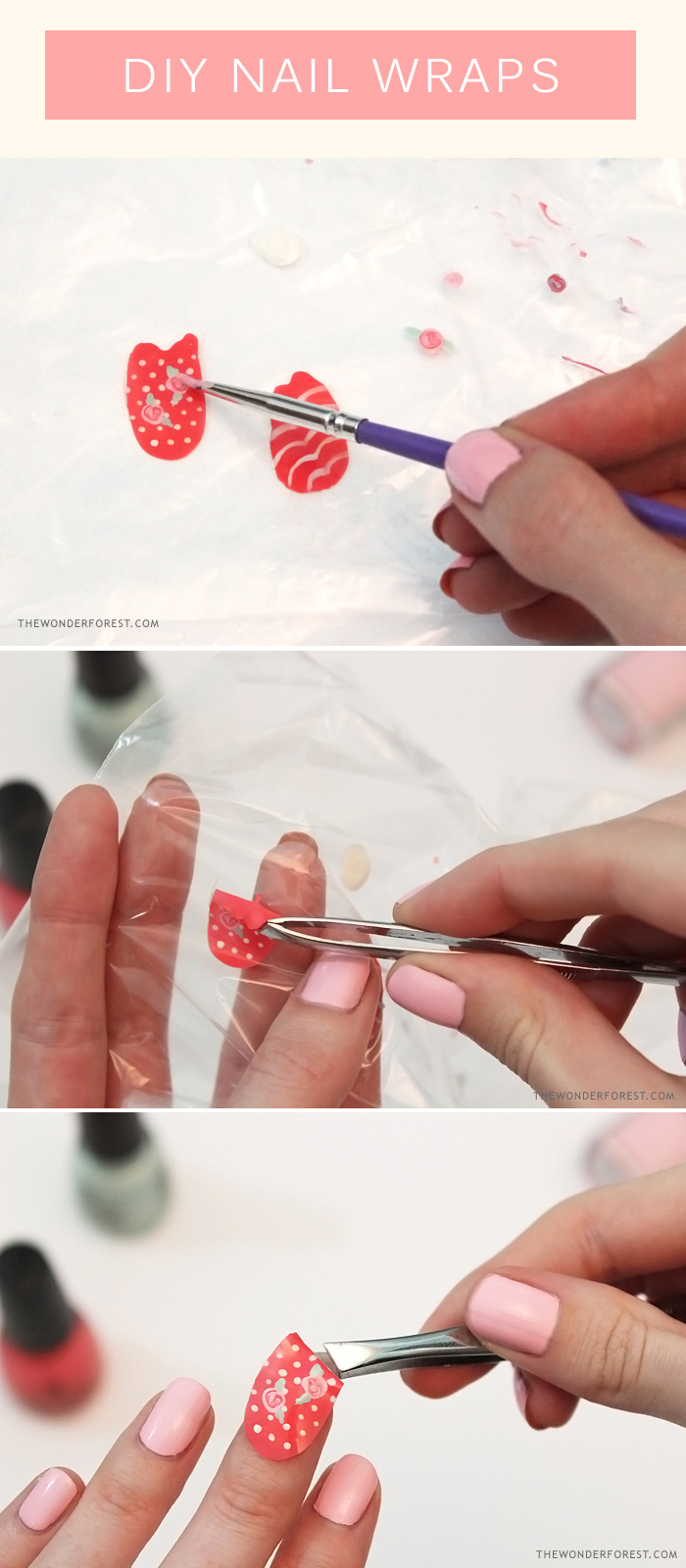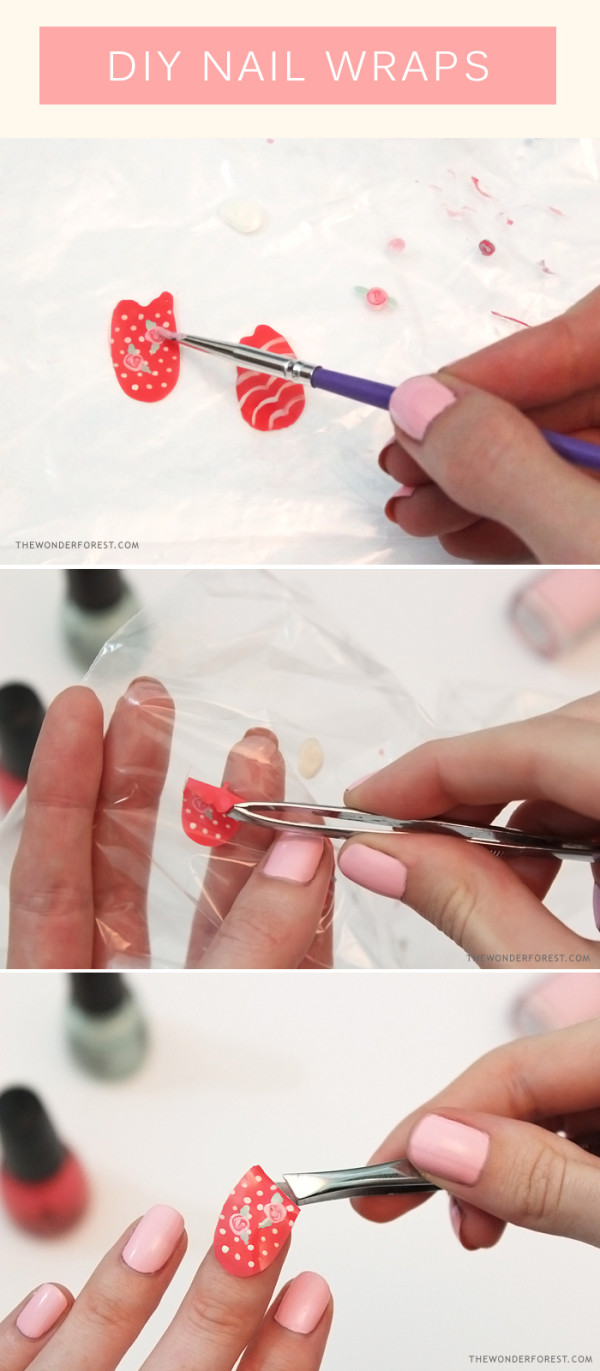 7.Powder Blue Geometric Nail Tutorial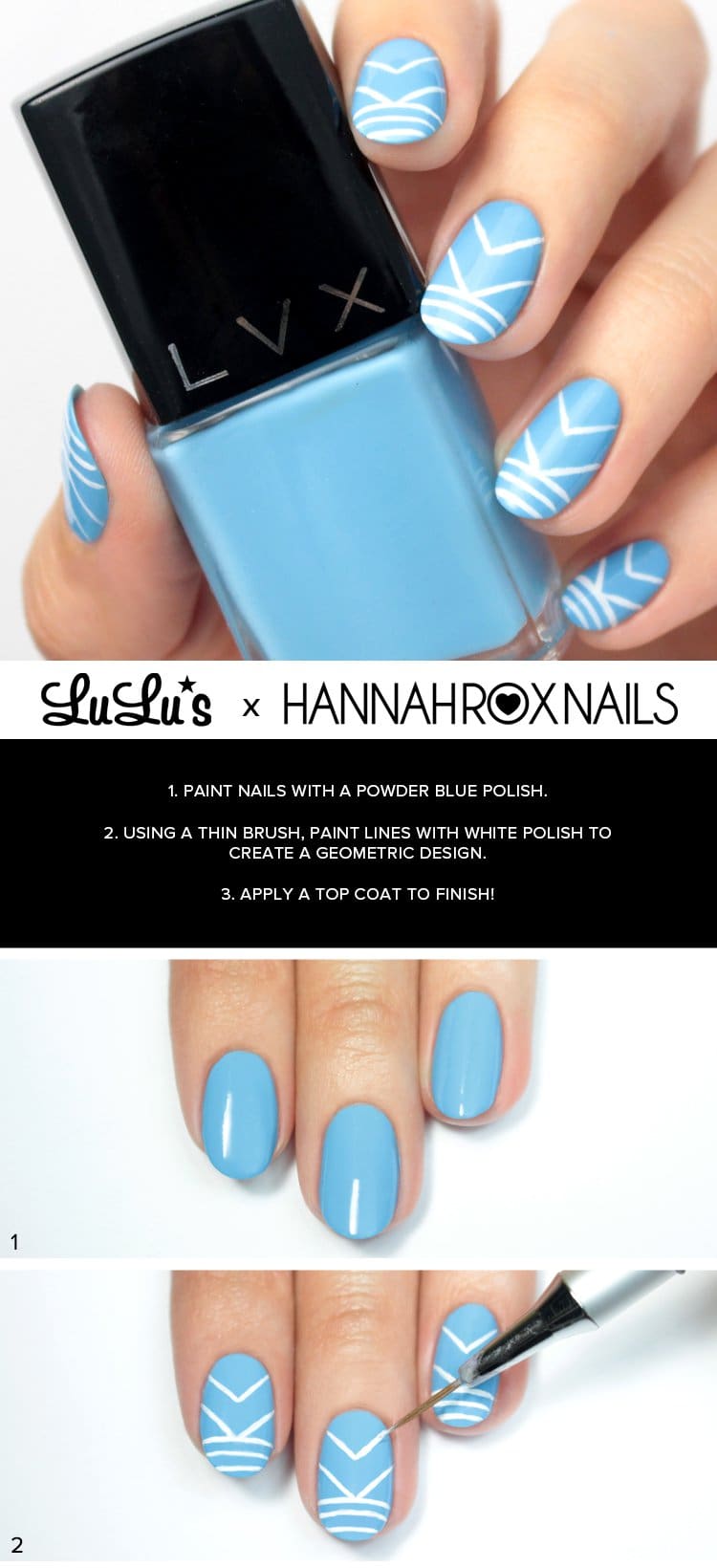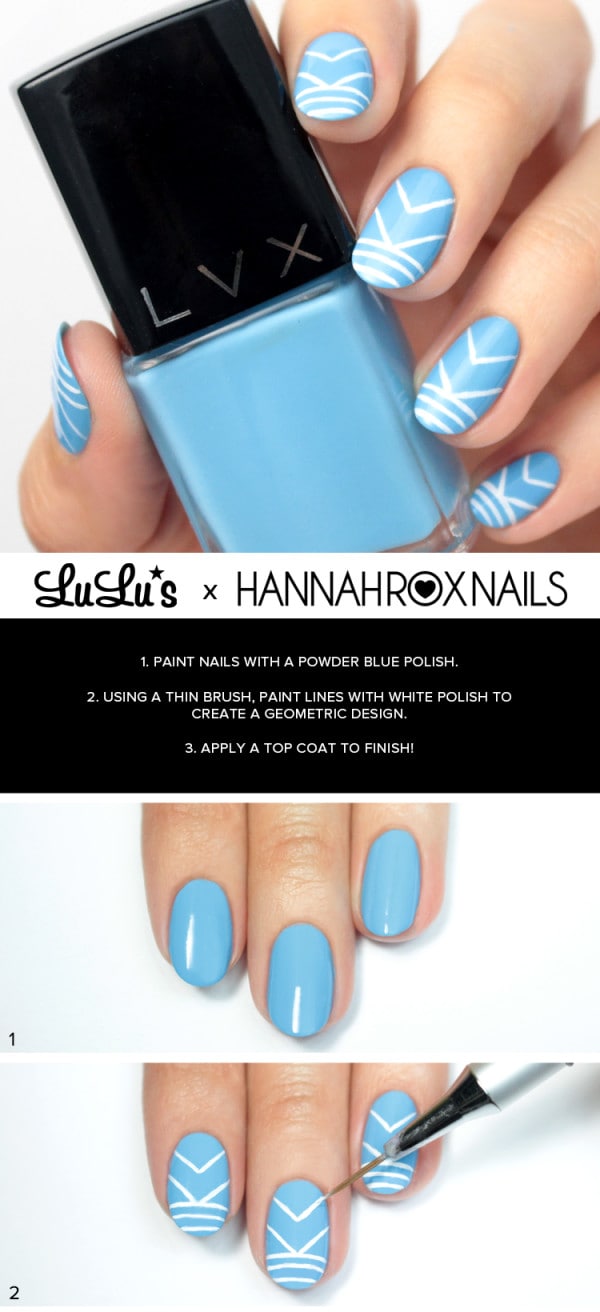 8.Nude and Navy Blue Floral Nail Tutorial


9.Black and White Chevron Nail Tutorial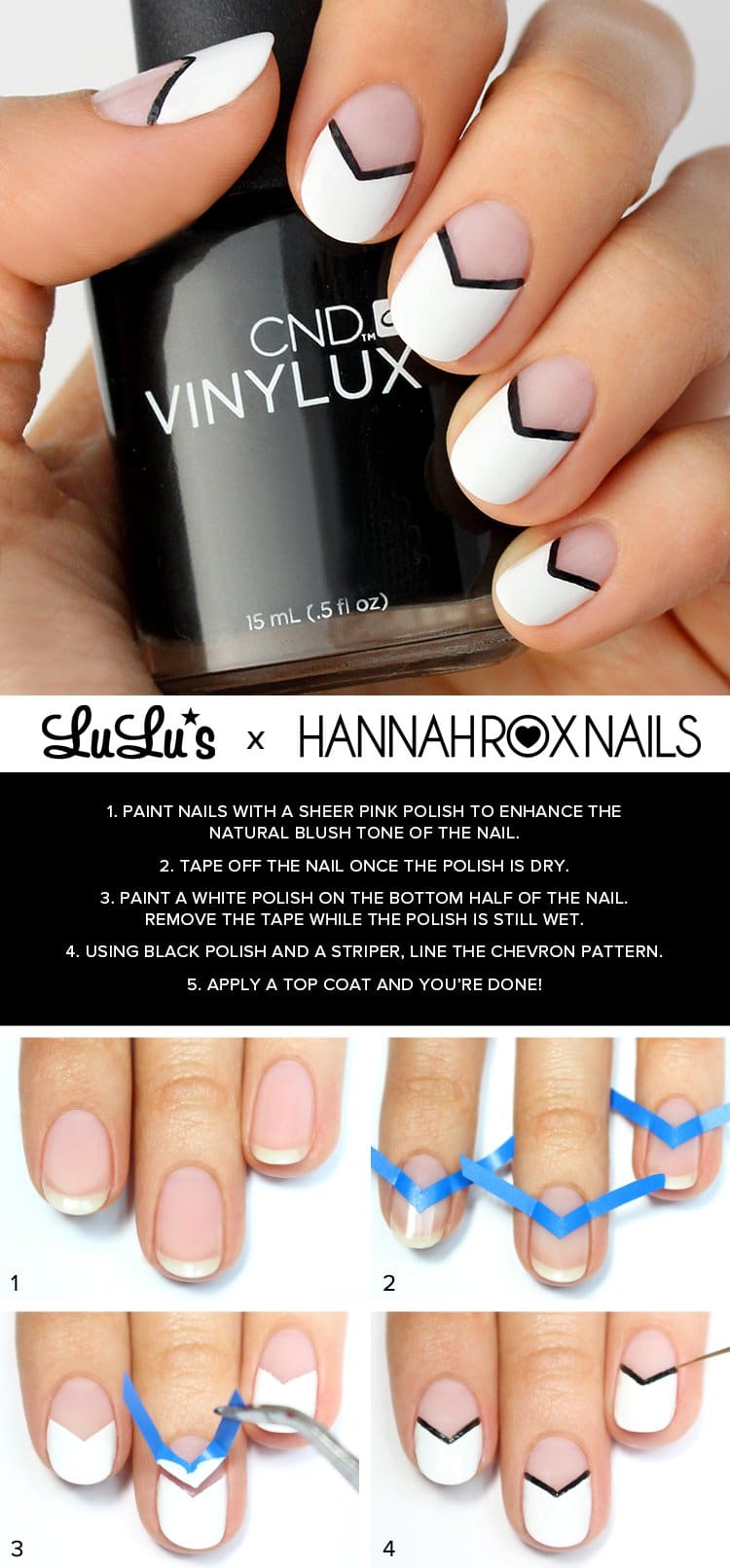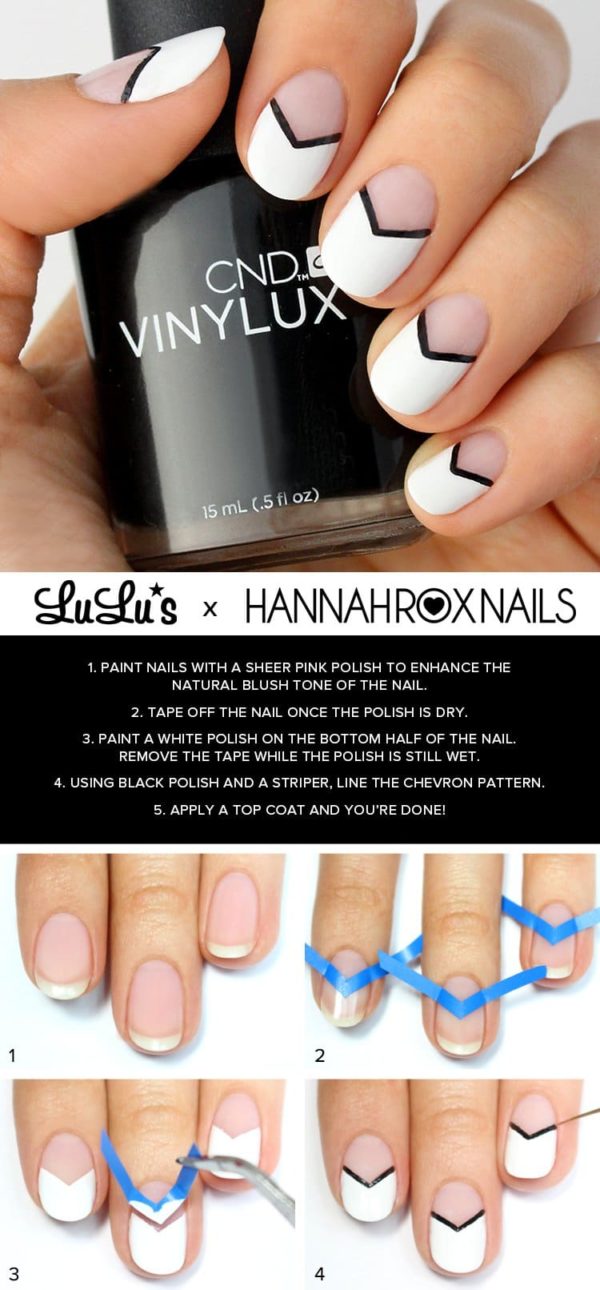 10.Mint, White and Gold Striped Mani Tutorial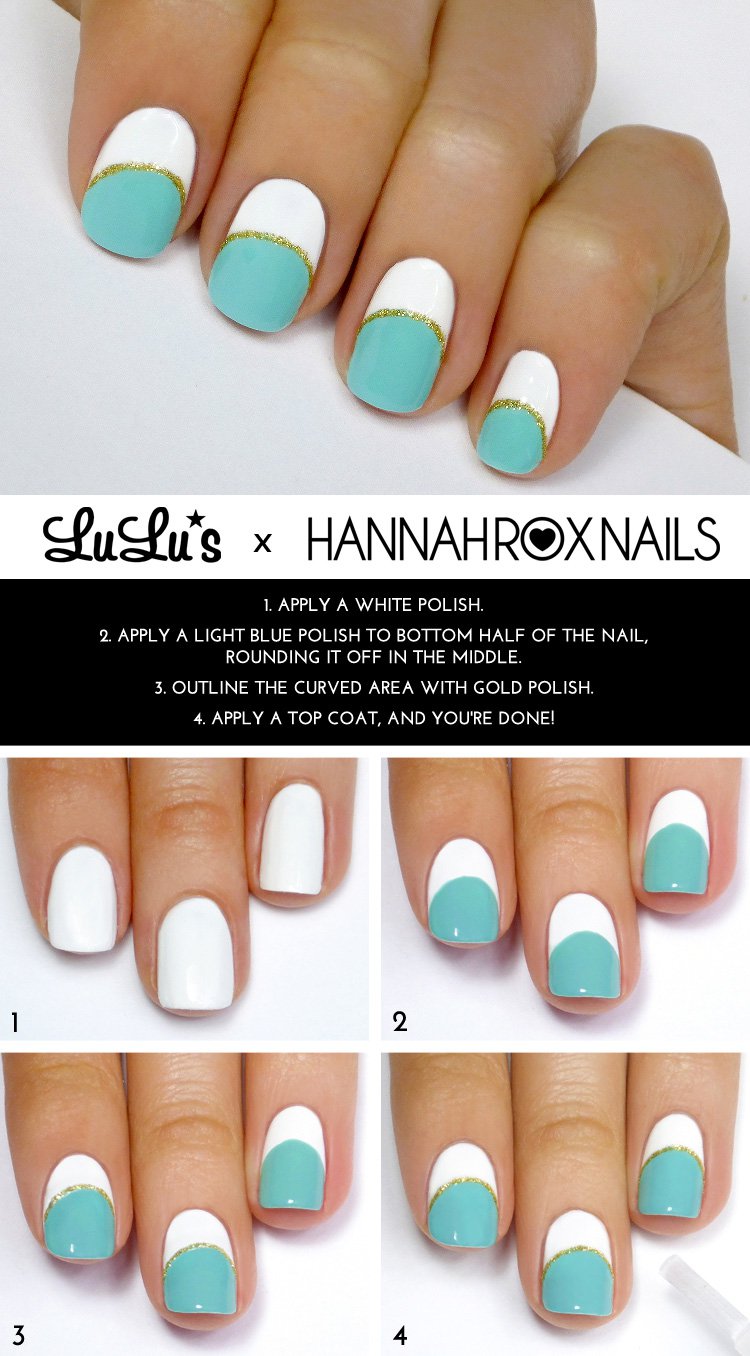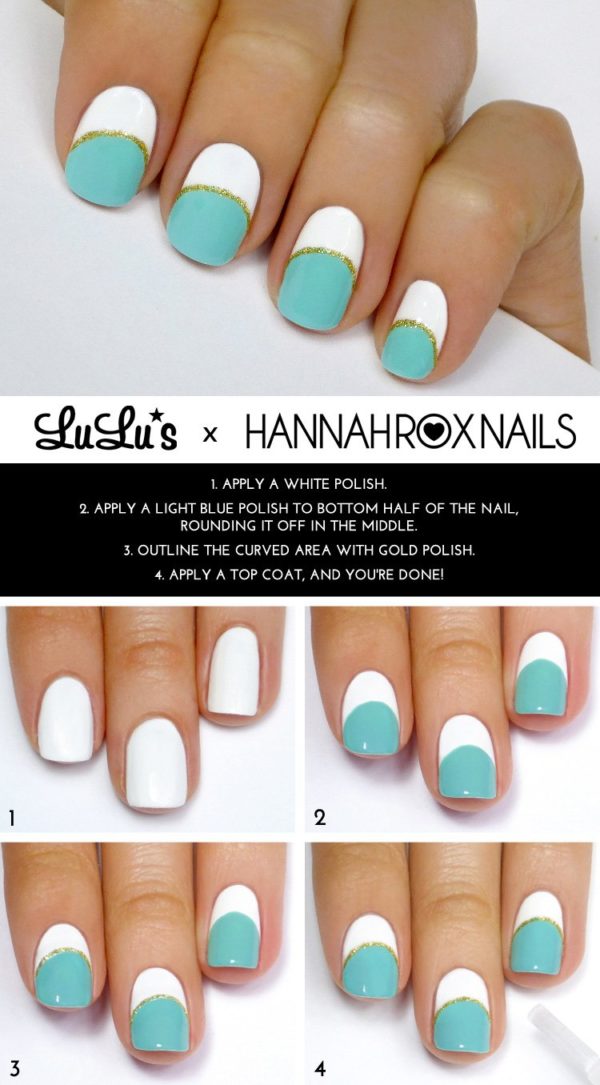 11.Nude and White Grid Nail Tutorial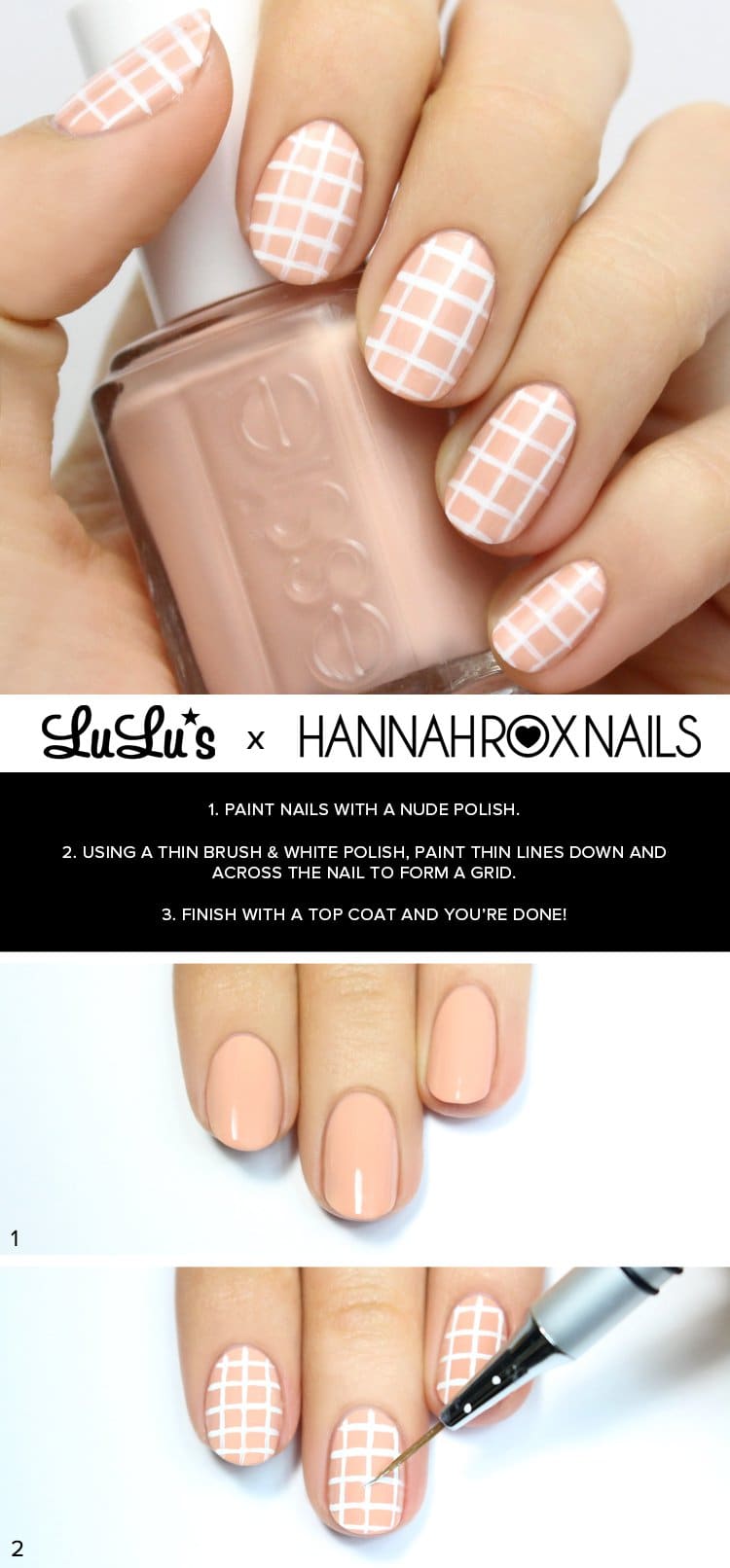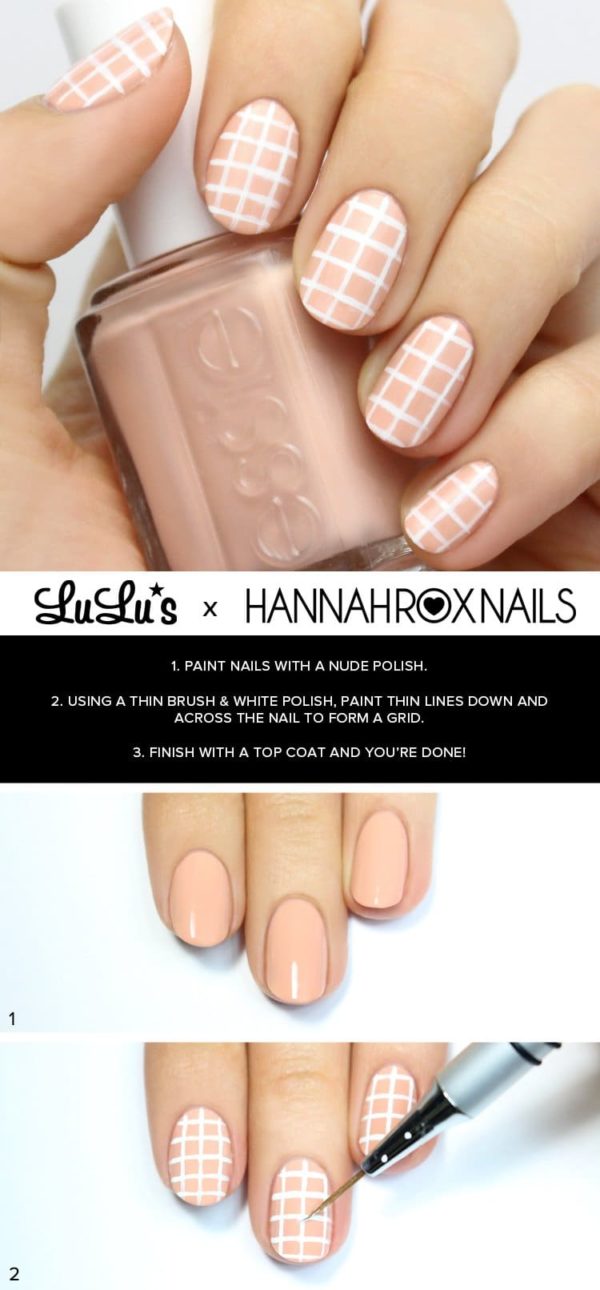 12. Black and White Striped Nail Tutorial