We can officially say goodbye to skinny jeans and welcome the trend of wearing wide-leg pants. The first things that come into our mind when we hear wide-leg pants are the '70s hippies and beach trousers. But, for the past few seasons, this flattering and fun trend has made such a comeback on the fashion scene for every day, evening out, and even workwear fashion. More and more fashionable women willing to look elegant and sophisticated rock the trend of wearing wide-leg pants. In this article, we are sharing with you the ultimate how-to-wear wide-leg pants guide. Don't miss it at all. The following fashion rules on how to style the trend the best way possible will help you take on the season in style.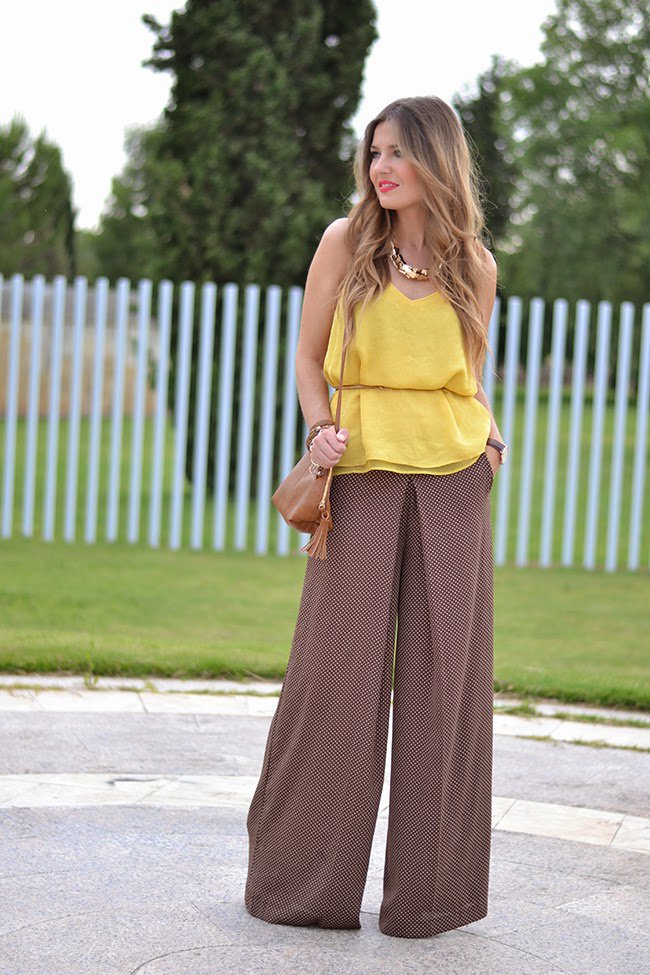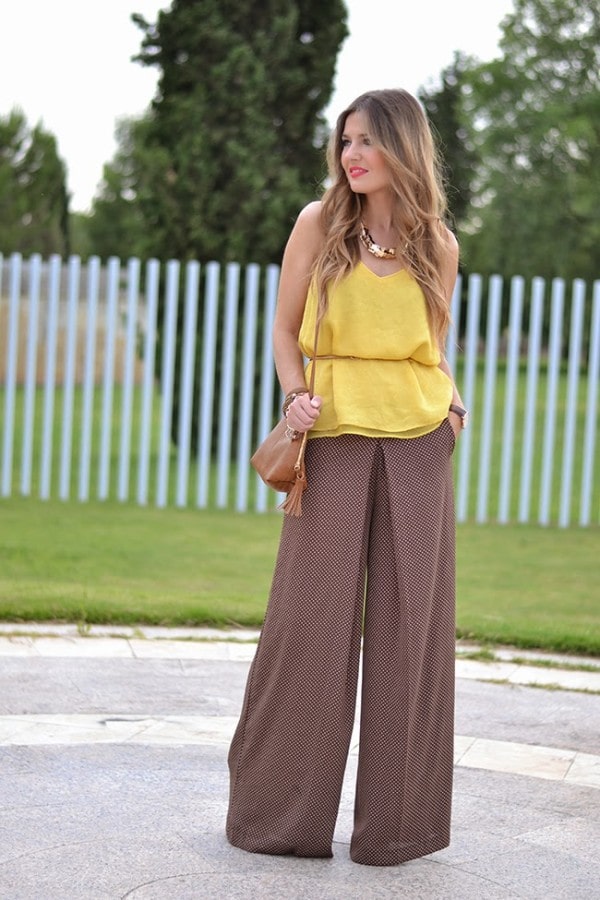 source
How to wear wide-leg pants guide
Consider one color head to toe
One way to make your wide-leg pants look polished and elegant is to opt for a monochromatic look. Black form heat to toe is such an elegant ensemble to experiment with. You can also try the magic of bold monochromatic looks too. Don't forget to add a pair of strappy block heels for the ultimate monochromatic look.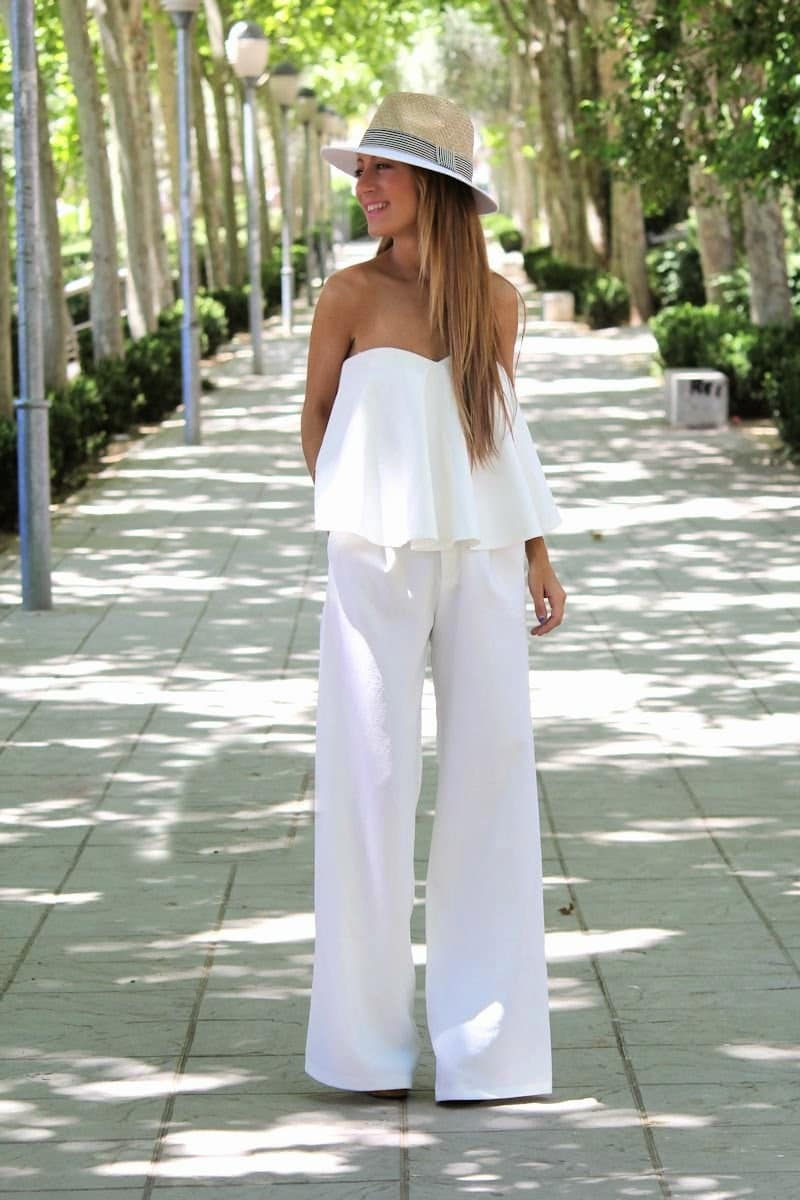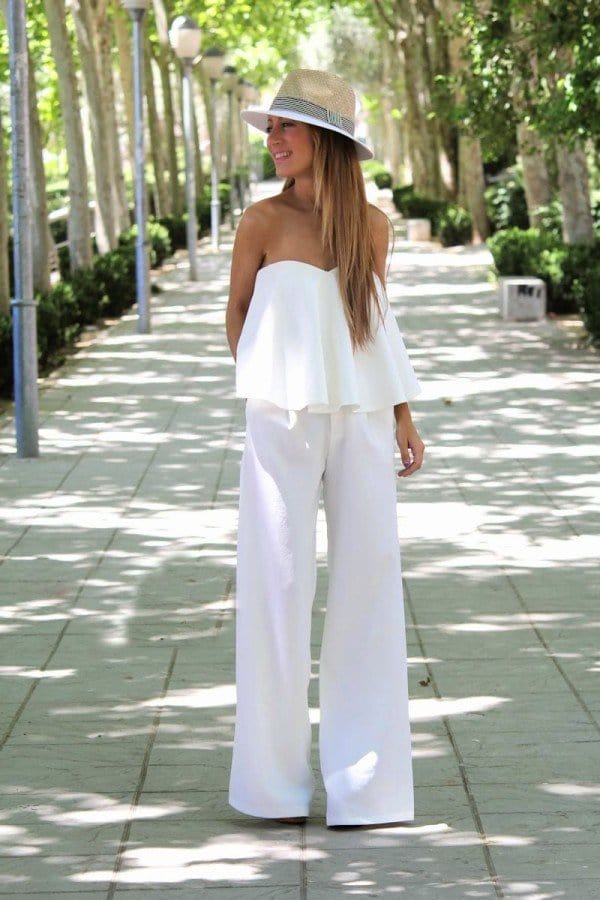 source
Purchase a pair in a neutral color
The trend of wearing wide-leg pants can be a little intimidating. So, if you feel the need to tread lightly, then the best is to go for a pair of trousers in neutral shades. Grey, black, white, cream, camel, olive, and navy are only a few of the hues that are the perfect choice for testing the waters of the trends. Also, try to choose a pair with a slightly more narrow leg.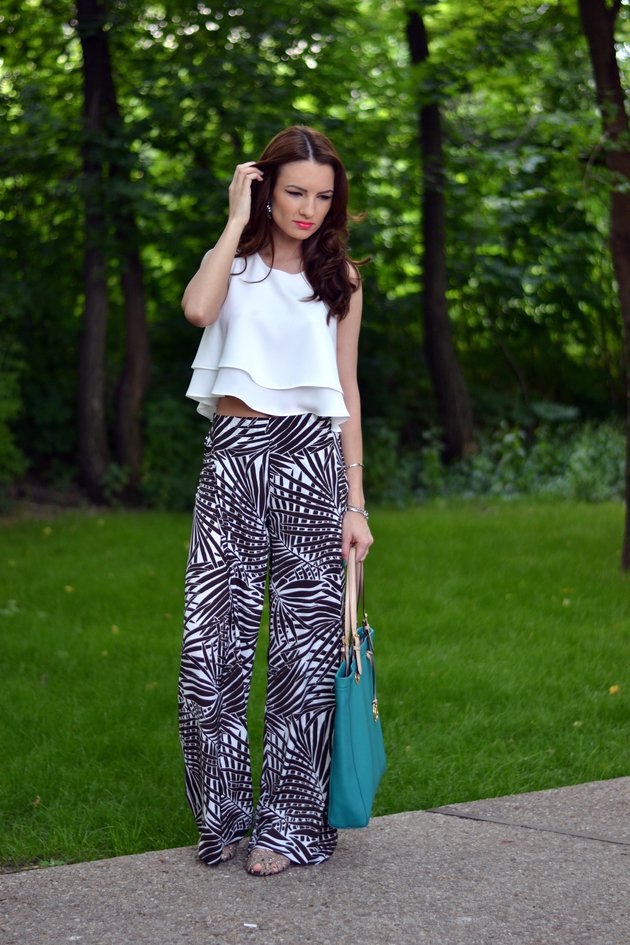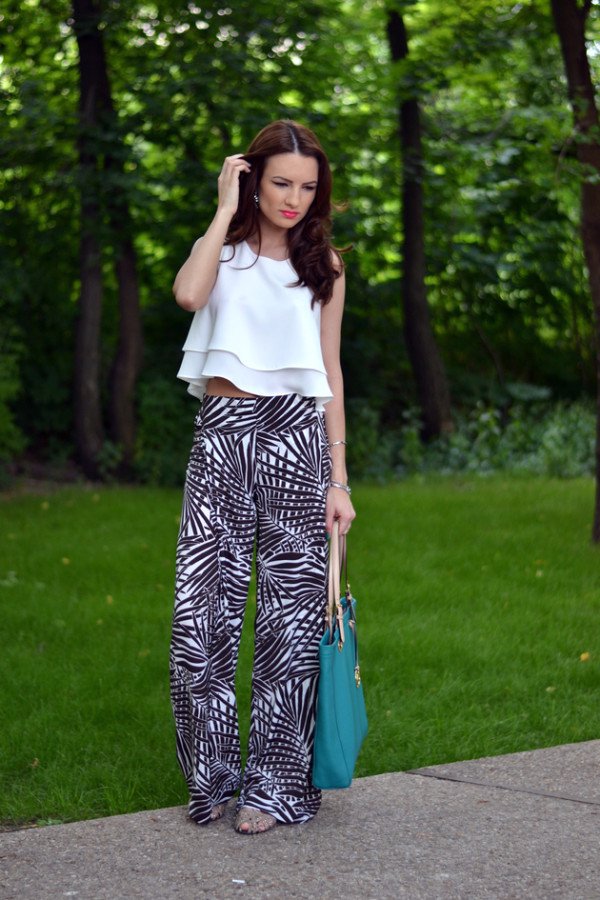 source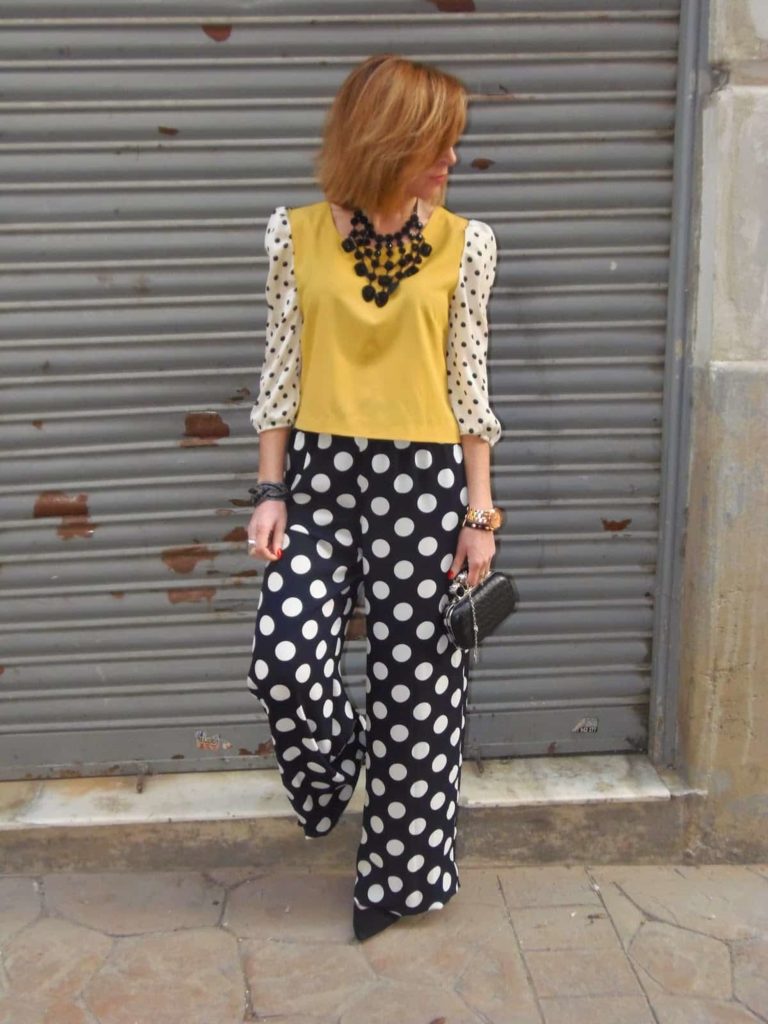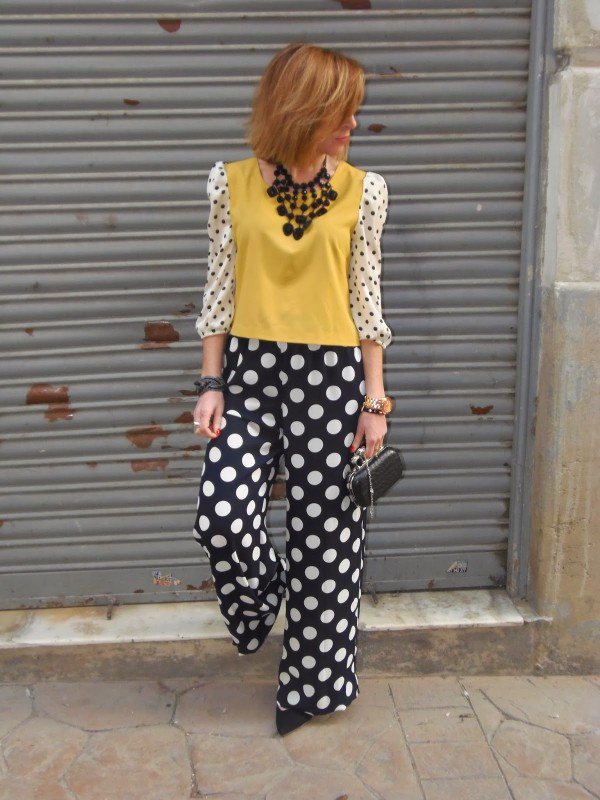 source
Give a chance to a pair of wide-leg jeans
A pair of wide-leg jeans are a go-to style for most women that want to look and feel stylish. They are not only comfortable but are also so flattering and fashion-forward too. Choose a pair of dark denim wide-leg pants and style formal-casual office outfits that will make you stand from the crowd. Wide-leg jeans are also very popular when it comes to styling summer attires.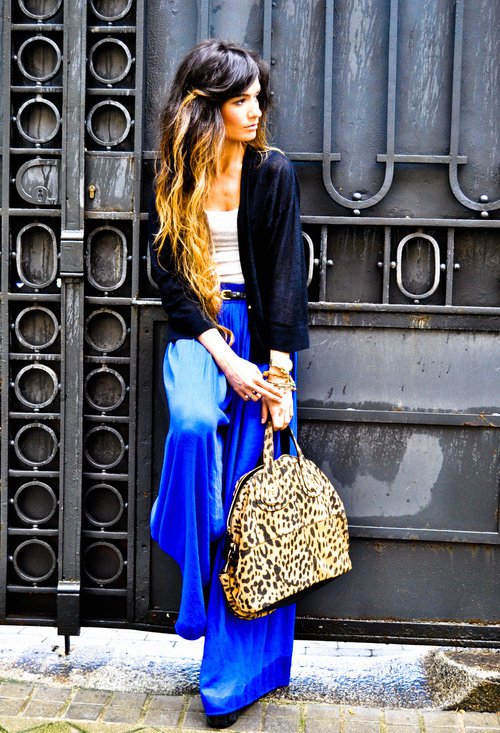 source 
Tuck in your top
Accentuate your waistline by tucking the top into your wide-leg pants. It is essential to achieve a balanced look. You must create a flattering silhouette while making sure you are not drawing in fabric. A tucked-in top, no matter if it is right or loose, will help you accentuate your waist while creating the so desired hourglass silhouette.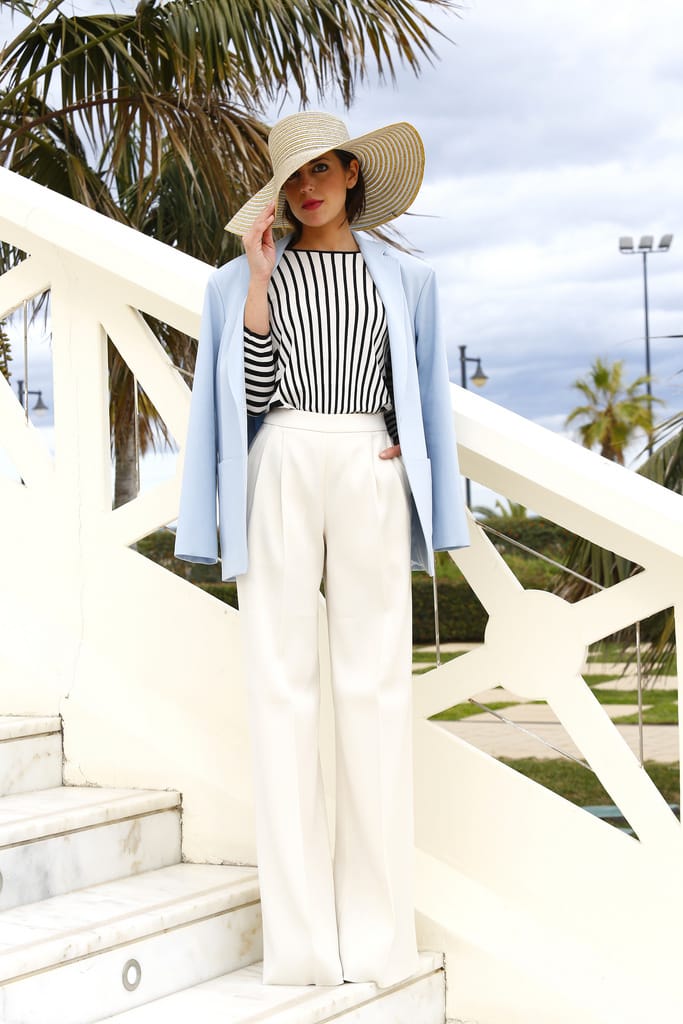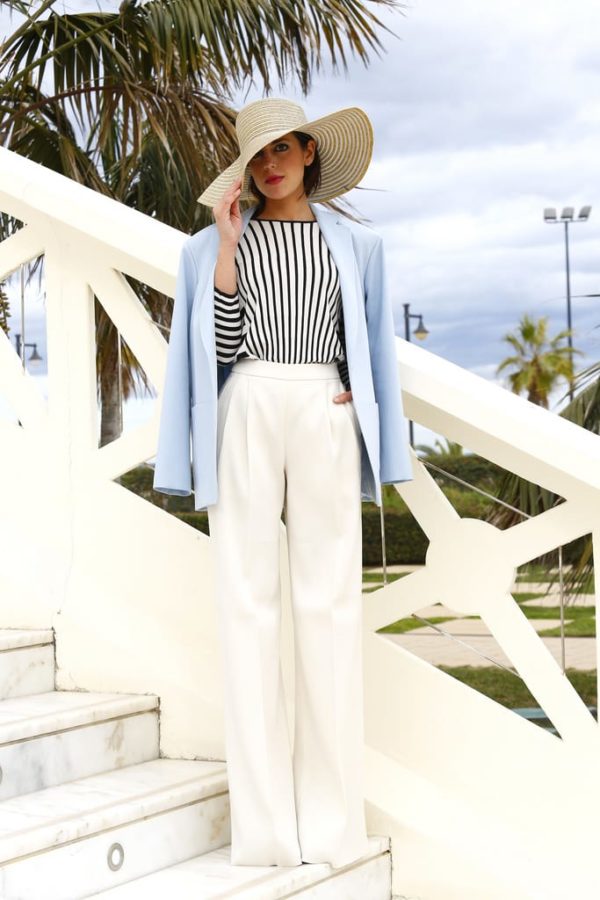 source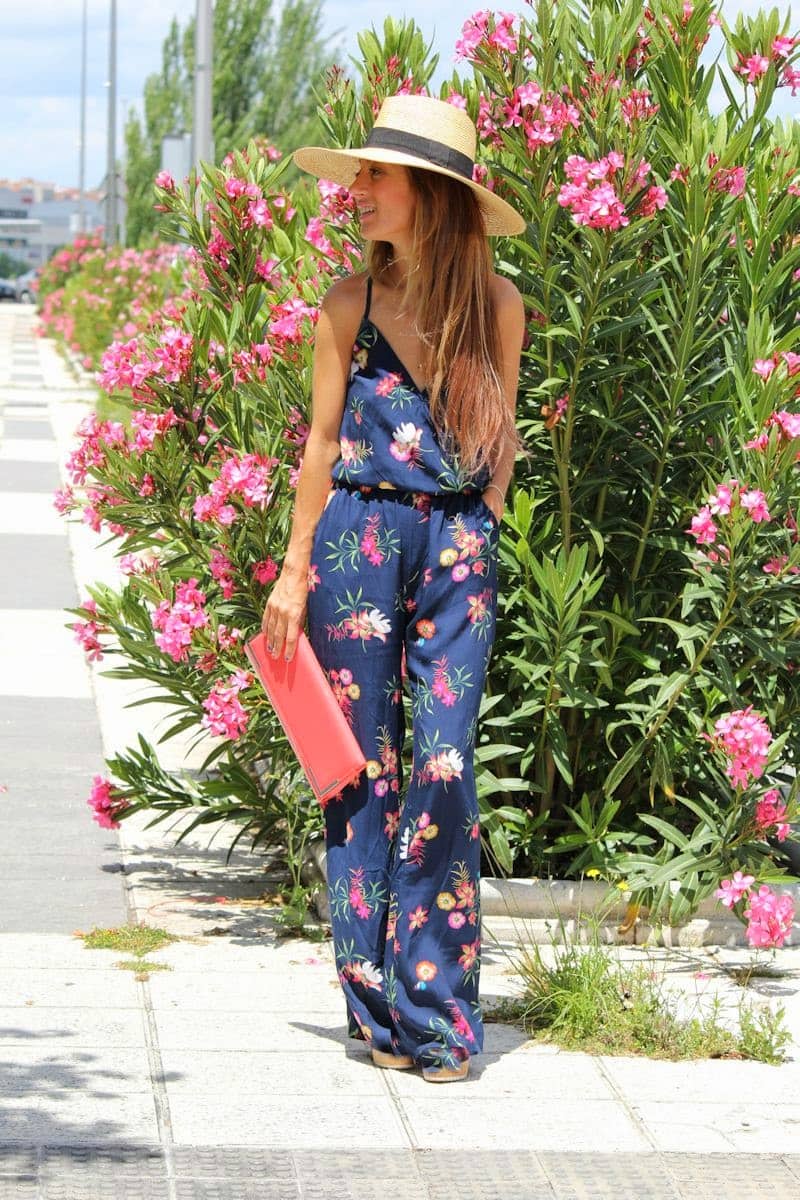 source
Why should you wear wide-leg pants?
Wide pants can lengthen your legs
One of the reasons why many short women adore the trend of wearing wide-leg pants is because they are very leg lengthening when they fit well at the top. In order to achieve the lengthening effect, you should follow some helpful tips. Here they are:
Tuck the top in the pants or wear a crop top with wide-leg pants.
Wear your pants with high heels to maximize the effect.
Make sure your pants almost touch the ground. The lengthening effect works especially when your shoes barely show.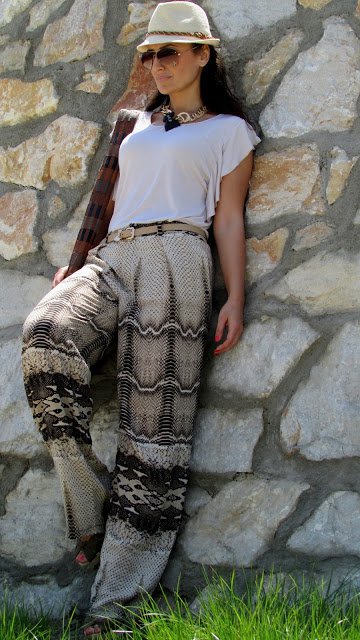 source
Wide pants may cover up your muffin top
Do you have a bit of belly or muffin top that you want to cover up? Then wide-leg pants are the solution for you. Opt for a pair of more relaxed wide-leg trousers like linen pants for example. If your belly is too big, you could pair your pants with a long sleeveless vest that is also a perfect piece that can do a great job of camouflaging your belly.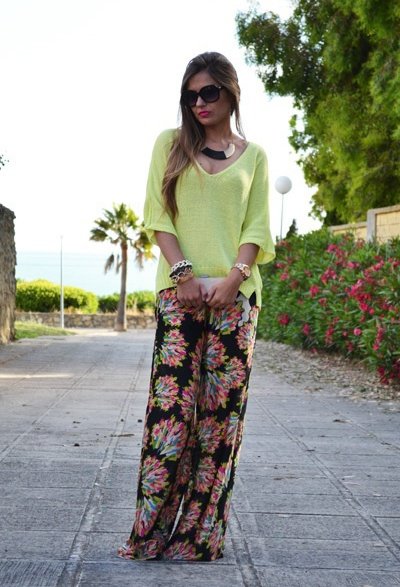 source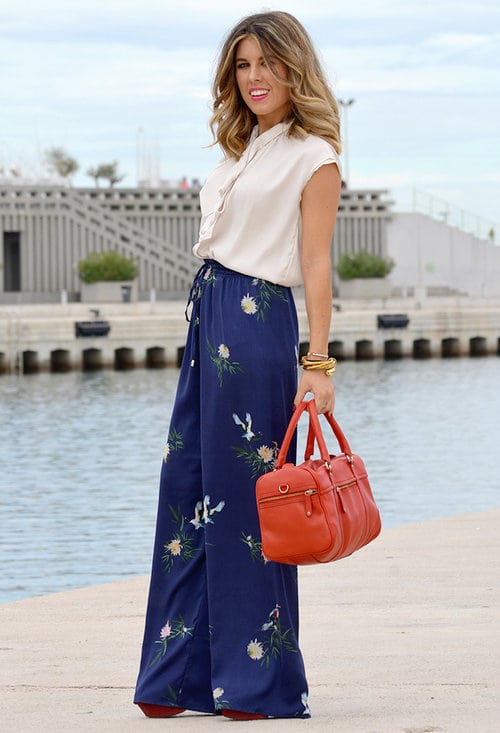 source
They are extremely comfortable
Wide-leg pants are extremely comfortable and they will definitely be your the most favorite wardrobe staple during the hot summer season. They are also a versatile option for styling eye-catching yet comfortable winter ensembles. All you need to do is to switch your sandals for ankle booties.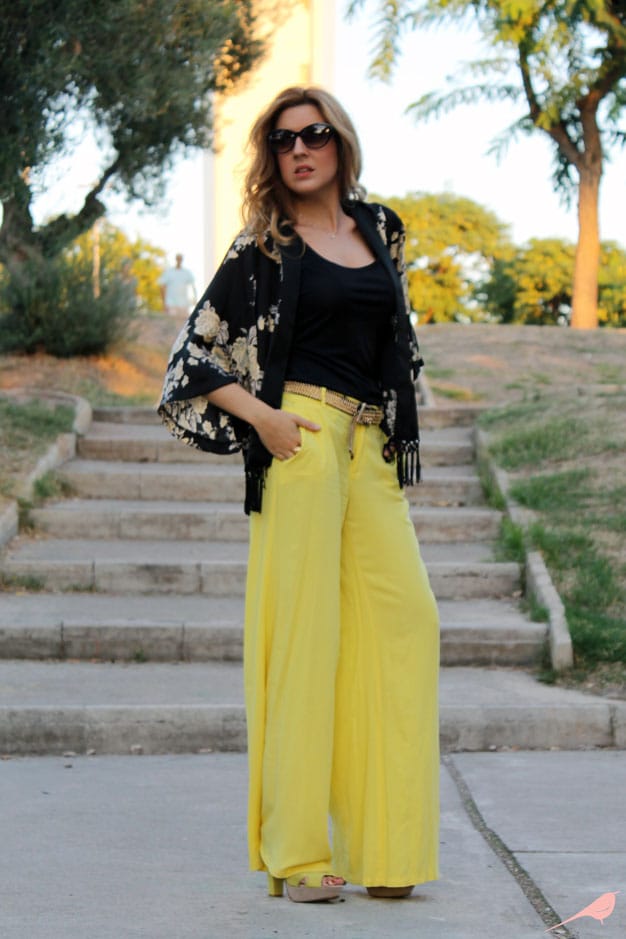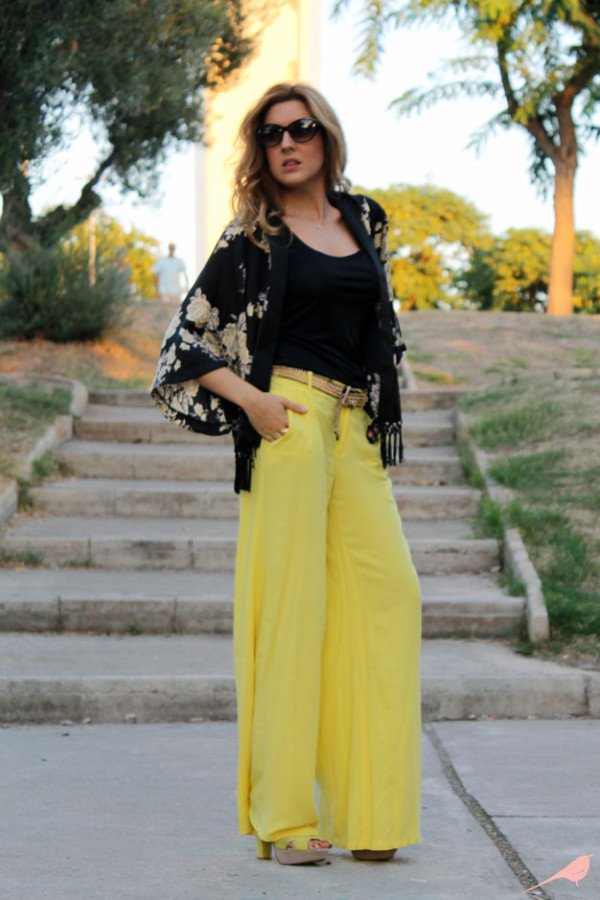 source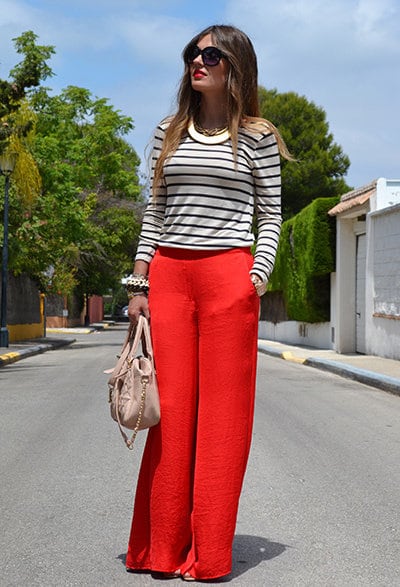 source
Wide-leg pants give you more shape
Before you choose the right way to style your wide-leg pants, you better first discover the best jeans for your body type. This is especially useful for women with a rectangle body shape. By wearing wide pants that fit you well in the hip and that accentuate your waist you can create a nice V-shape. Women with pear body figures may also find wearing wide trousers helpful. The wide-legged pants will move the attention from the hips. Inverted triangle shapes can also use wider pants to balance their wider shoulder and top are. There is no doubt that wide-leg pants are most challenging to wear for apple shapes. However, if you are an apple-shaped body figure then you may want to wear your pants in combination with longer vests.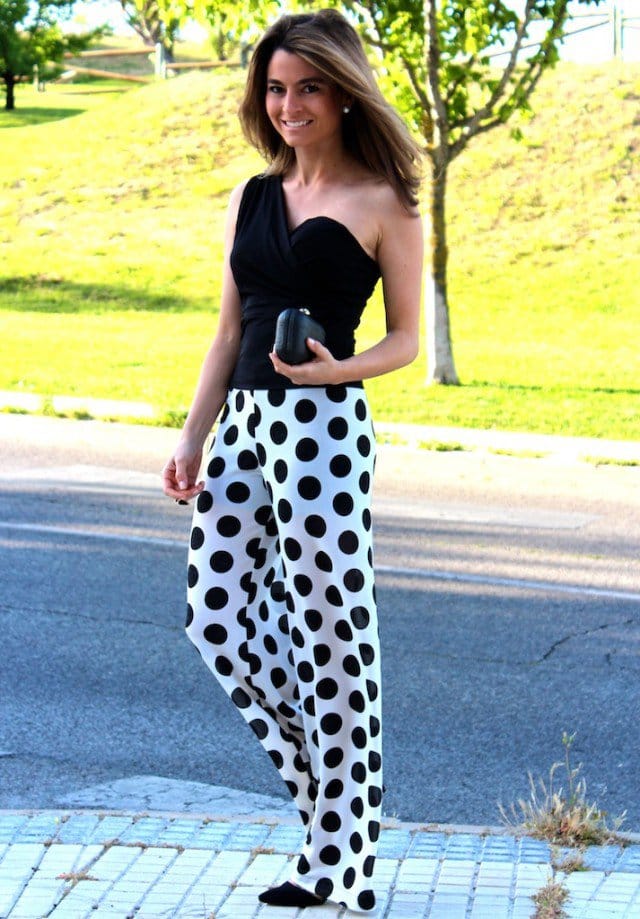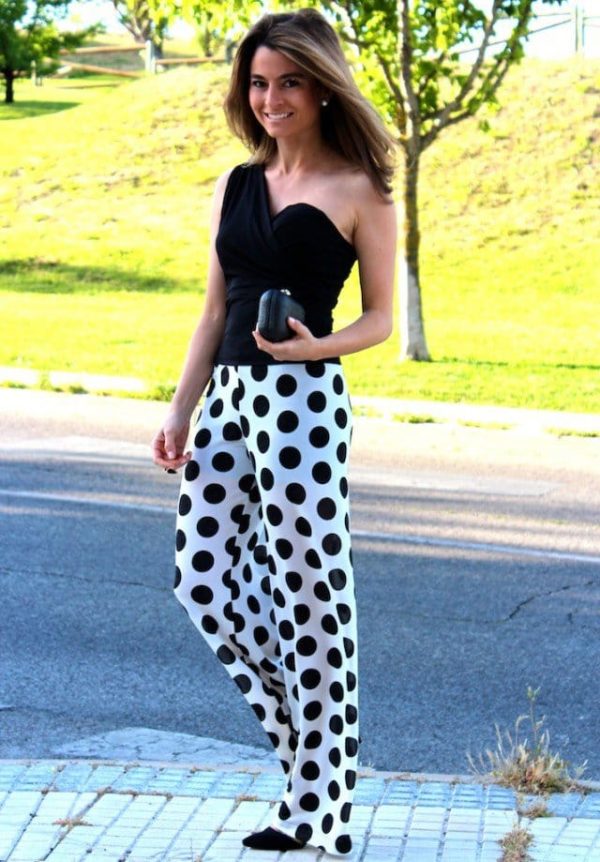 source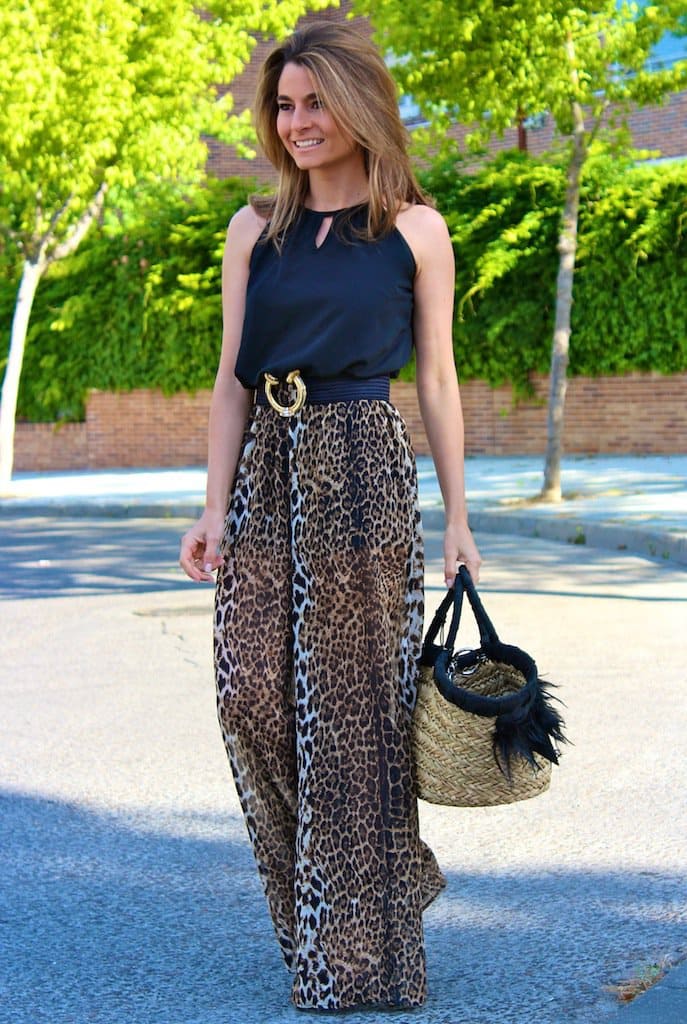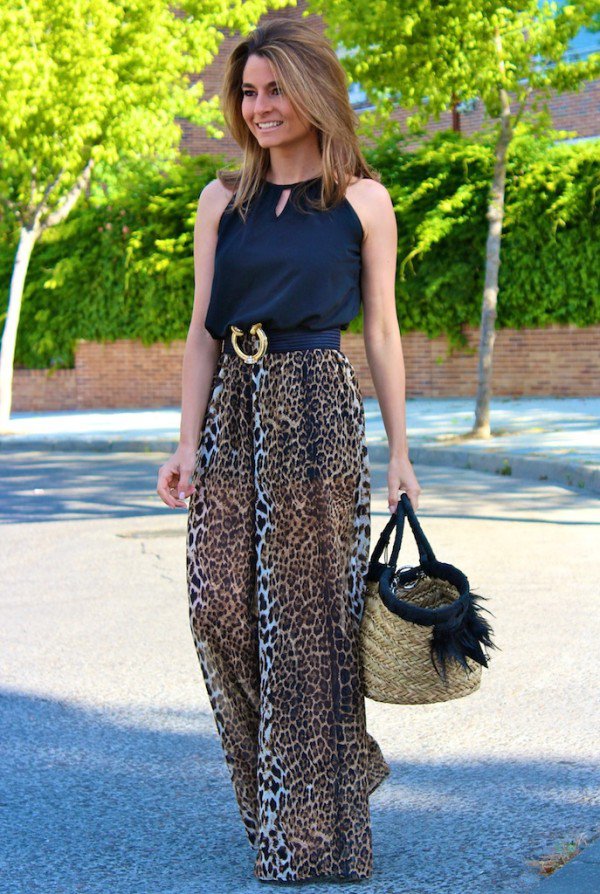 source