It is freezing cold out there. Winter is here and the temperature is falling extremely down. That means that is time to include some warmer pieces in your outfit. When it comes to clothes that can keep you warm enough nothing beats fur. Fur remains an important addition to any winter outfit that is in need of layers of warmth. Whether you invest in the real thing or in faux-fur, a fur vest is an absolute must-have winter wardrobe staple. In this article, we are going to teach you got to wear a fur vest in the most stylish way ever possible. Have a look at the gallery presented below and enjoy.
How to style a fur vest this winter
Before you start looking at the outfits below, we recommend you read these few tips on how to style a fur vest. Keep them in mind any time you decide to wear your fur vest. We are sure these will be helpful for styling the most fashionable look ever. Here we go:
Layer your fur vest with other winter accessories like scarves, hats, gloves, or tights with extra warmth. These will keep you warm enough, so you won't need to ditch the vest for a coat.
There are so many different versions of vests out there. Before you choose the one that best fits your body shape and fashion preferences, we recommend you try on different models before. This way you will know what suits you and what does not.
Also, try on different lengths of a vest. A knee-length vest is a thing, but it doesn't suit any woman's body shape!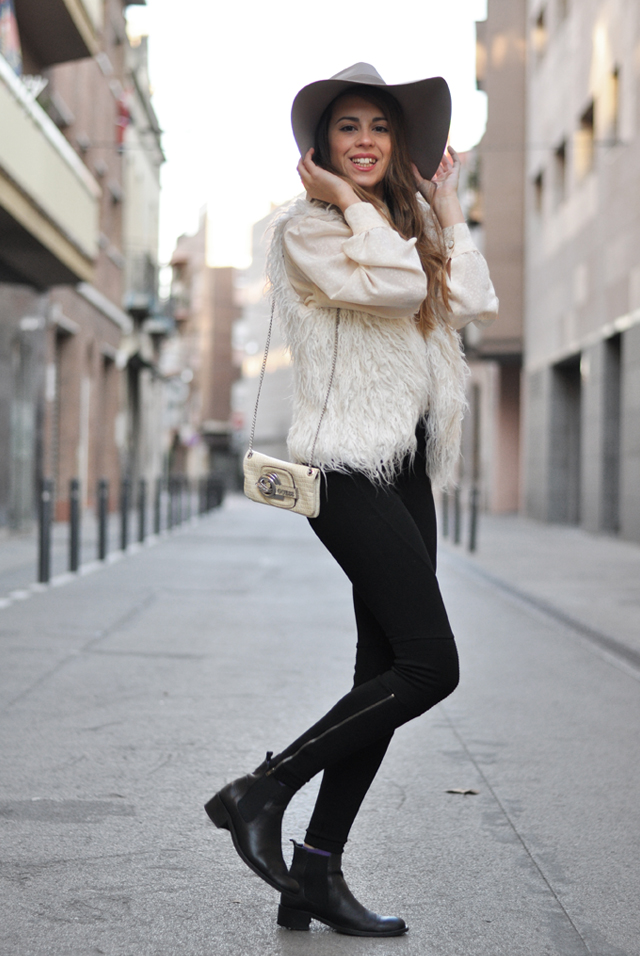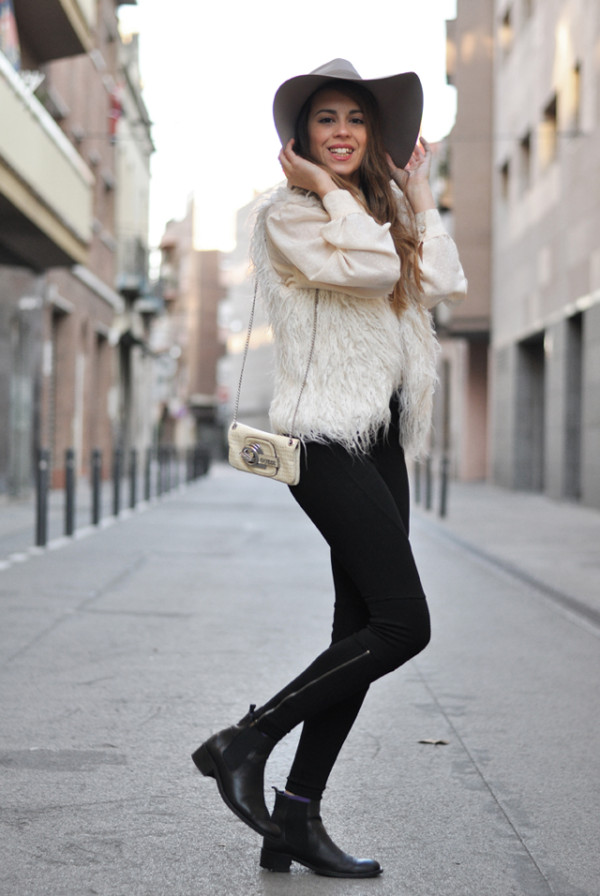 source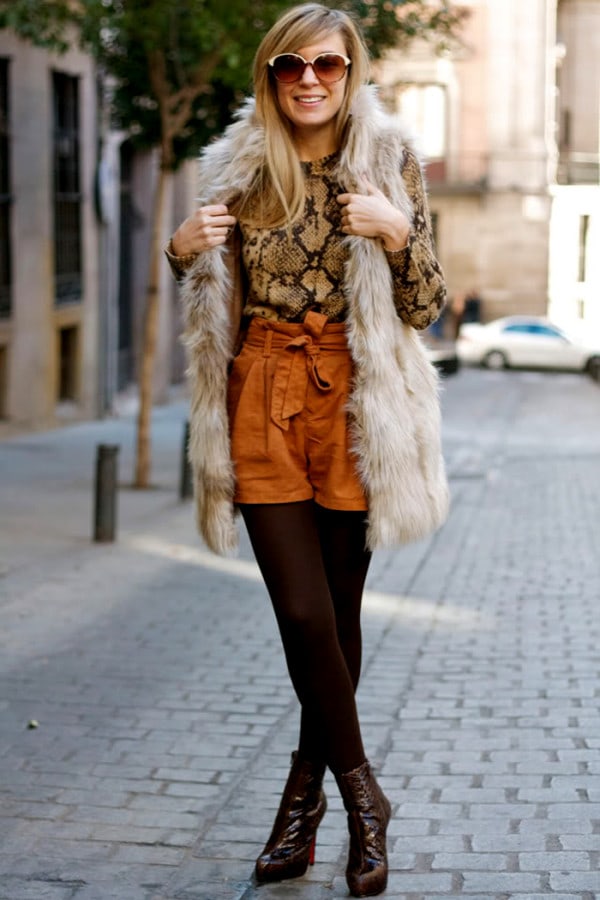 source
Country girl charm
Are you in love with the southern country charm? If yes, you will simply adore this look. Cowboy boots, plaid shirt, and jeans! This is all you need to style your county girl look this winter. And, your fur vest, of course! You can easily rock this outfit no matter the occasion. It can easily fit for every even from casual parties with friends to dates at the movie theater.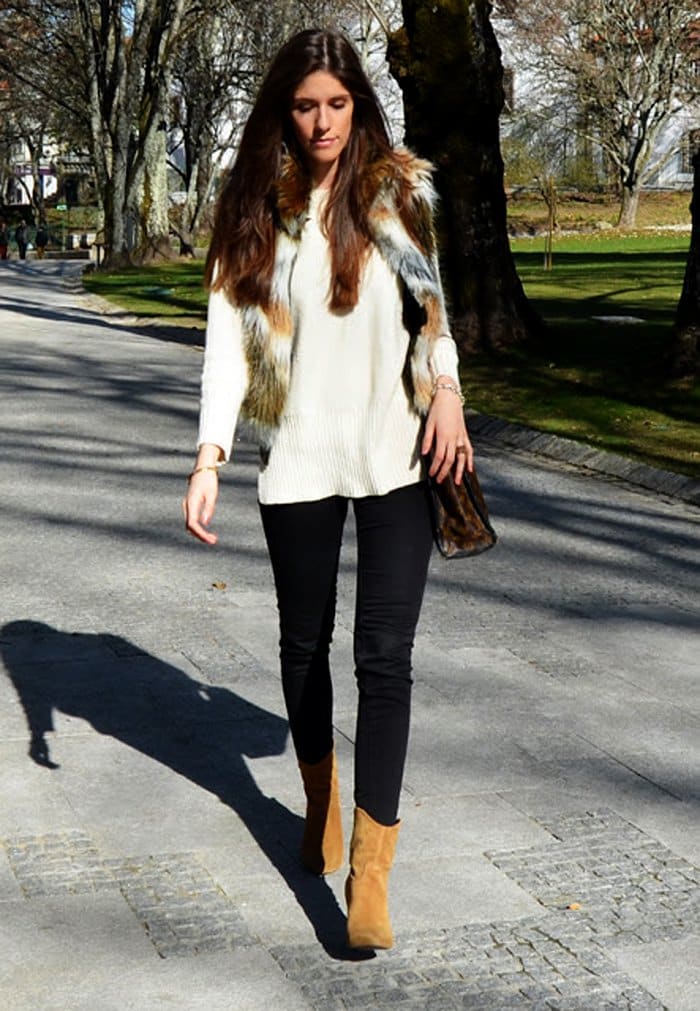 source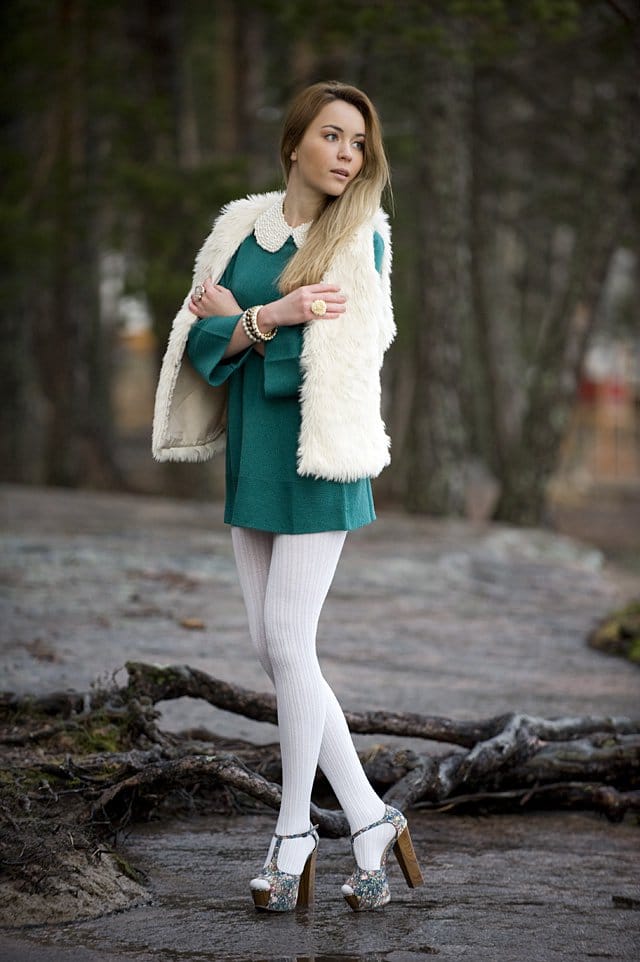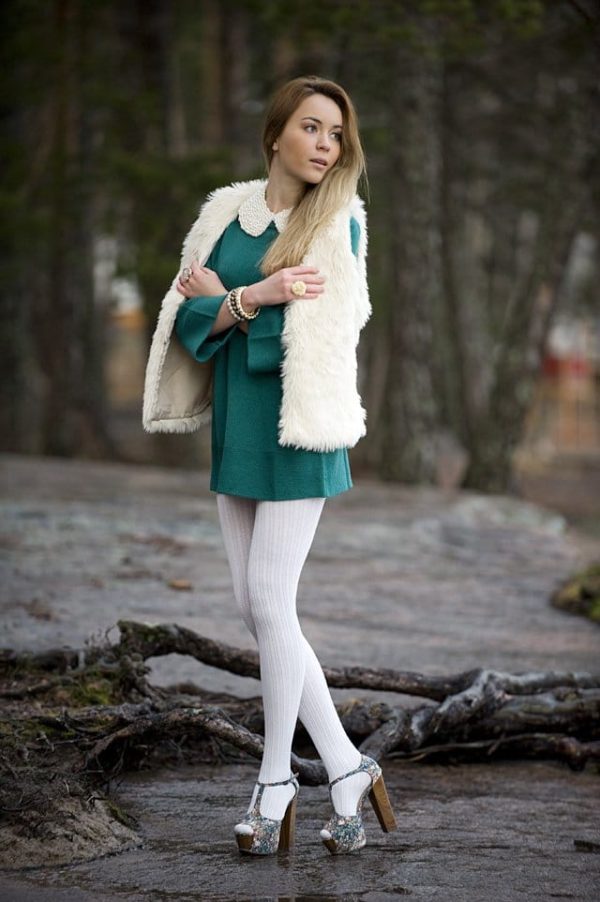 source
Chic work outfit
A corporate job requires dressing decently, but stylishly at the same time. You can ever lean to your personal style and fashion preferences. But, when it comes to office outfits, remember that there is some strict office dress code to be followed too. If your office dress code allows it, then you can easily wear your black fur vest even at work. When the temperatures start to fall below zero, don't doubt and keep you warm by adding a black fur vest over your suit or formal pants and blouse. Nude makeup is the best choice for this outfit. Add some chunky necklace for an accessory. There is nothing that can keep you as warm and elegant as this outfit can.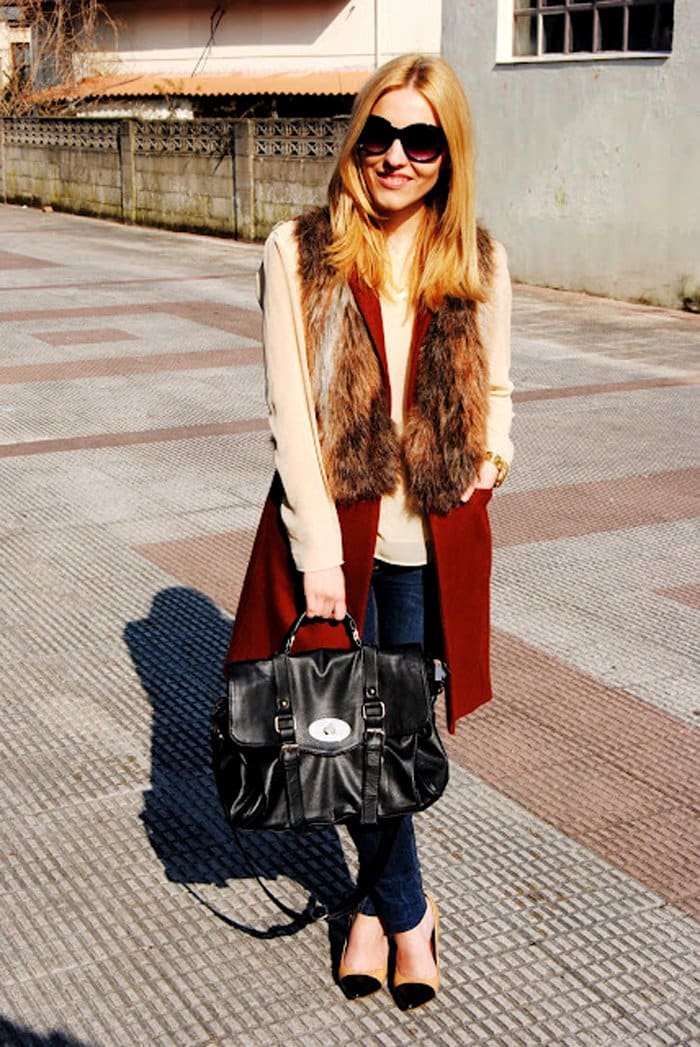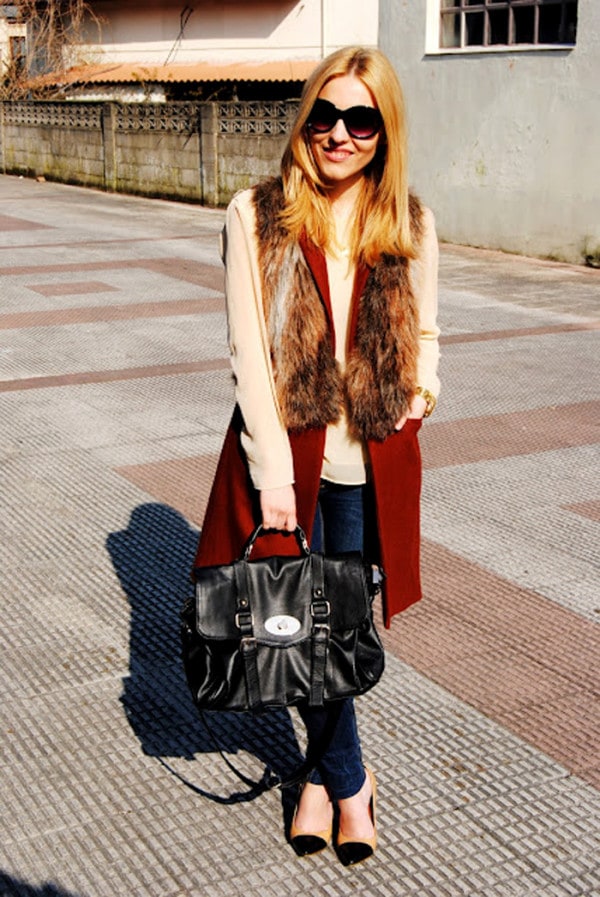 source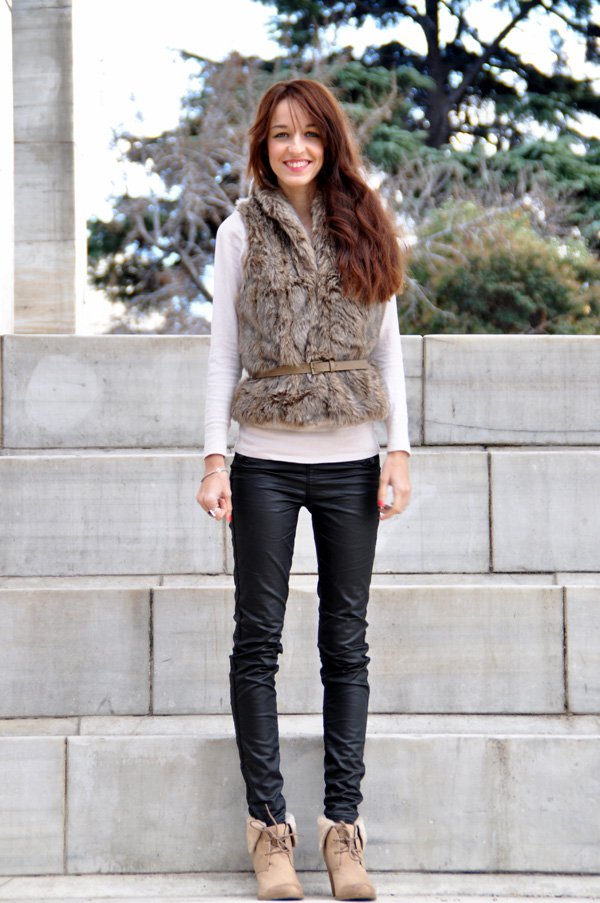 source
How to wear a fur vest as a fashionista
If you want to look like those fashion bloggers and Instagram fashion influencers, then this look is the choice for you. A white matching pantsuit will give you a lovely, refreshing feel to winter wear. Wear t with a slim-fitting velvety sweater and a fur vest over it.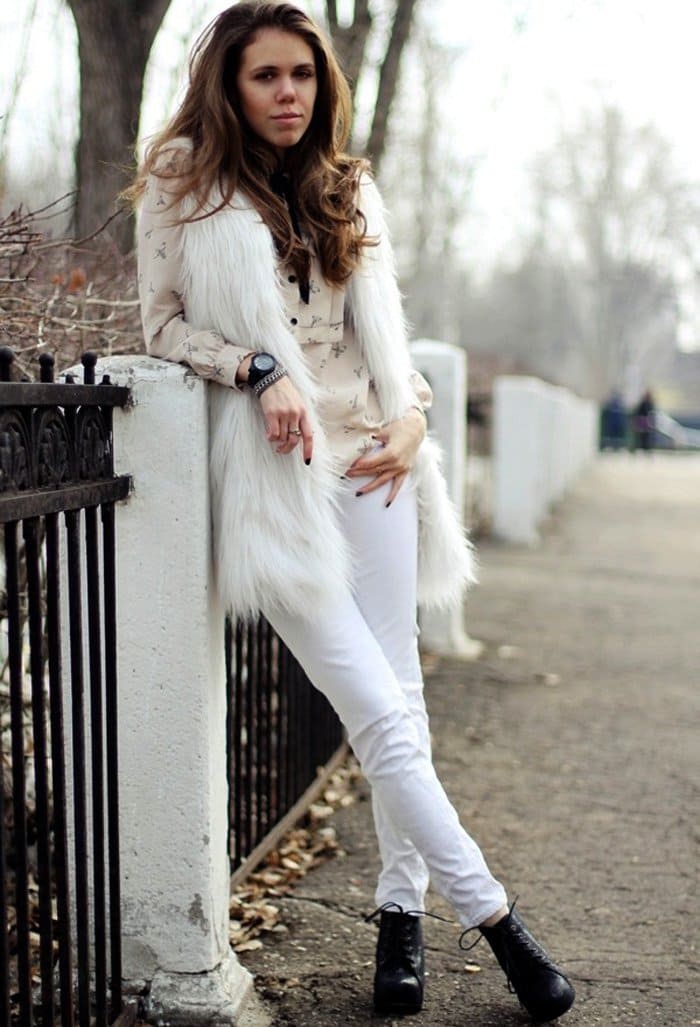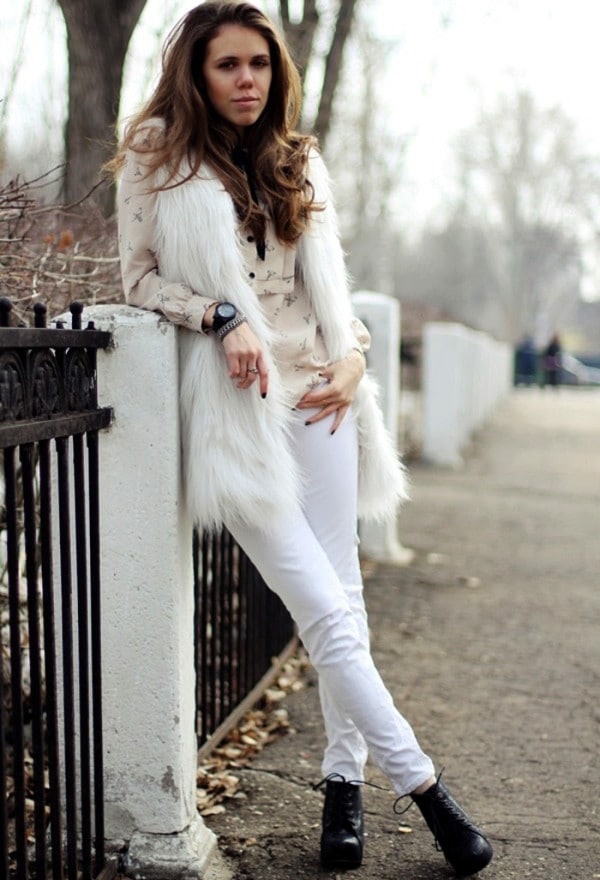 source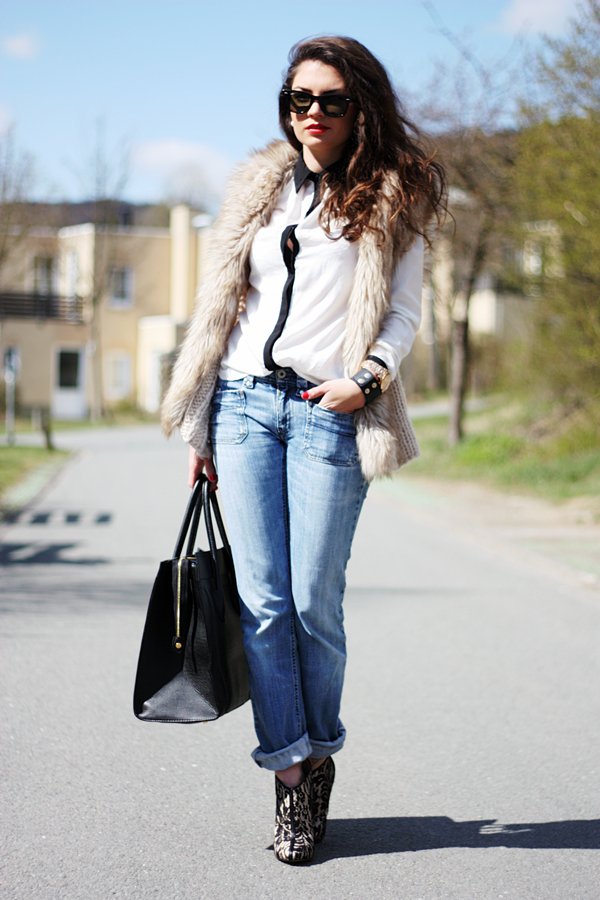 source
Cocktail party outfit for cold winter
A fur vest could perfectly fit any party looks your style, no matter the weather conditions. If you are headed to a winter party that will keep you indoors and you will have so little time to spend standing around in chilly outdoors, then a cocktail dress is your best choice to take. But, in order to stay warm despite the fact that you are going to party inside, you can wear your cocktail dress with a fur vest. Choose some bright-colored dress to give yourself a little mood boost. When it comes to the vest, opt for a neutral-colored one. Finish the look with some strappy metallic stilettos.  Enjoy the party!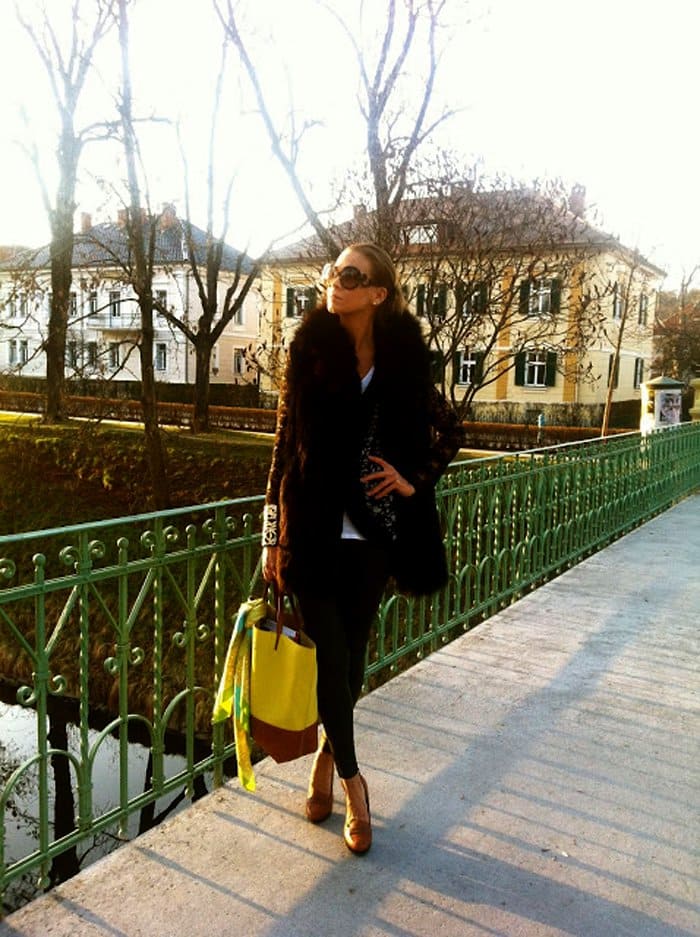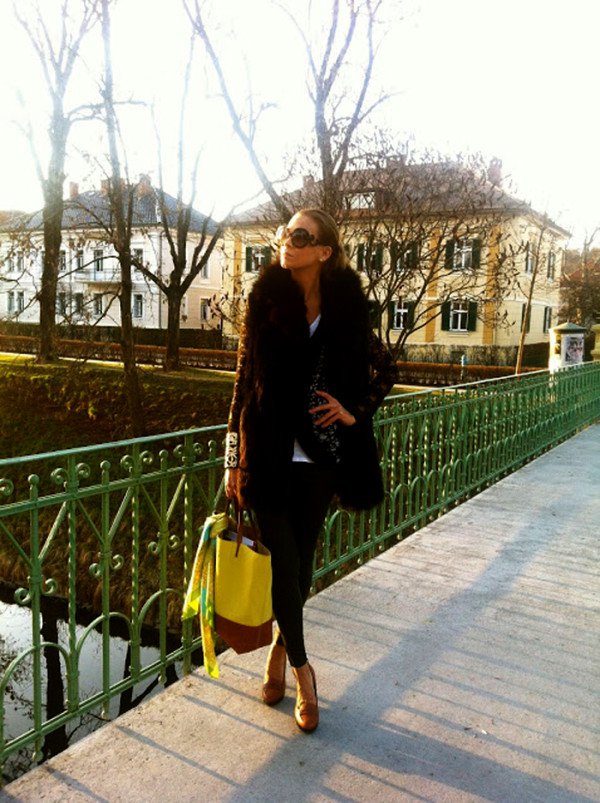 source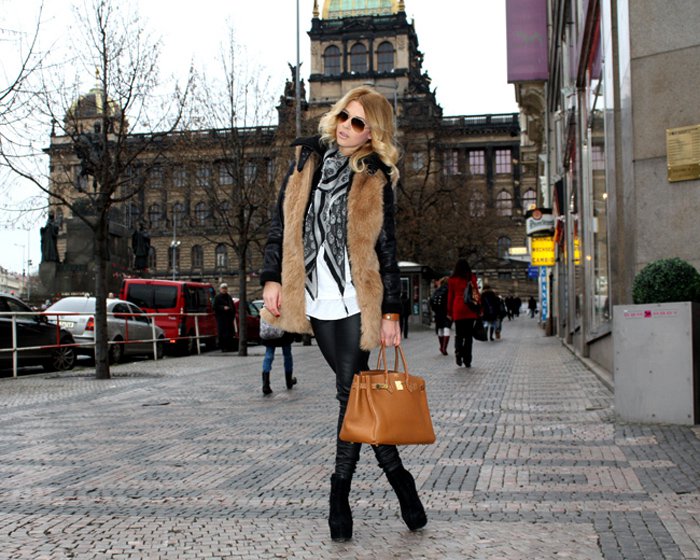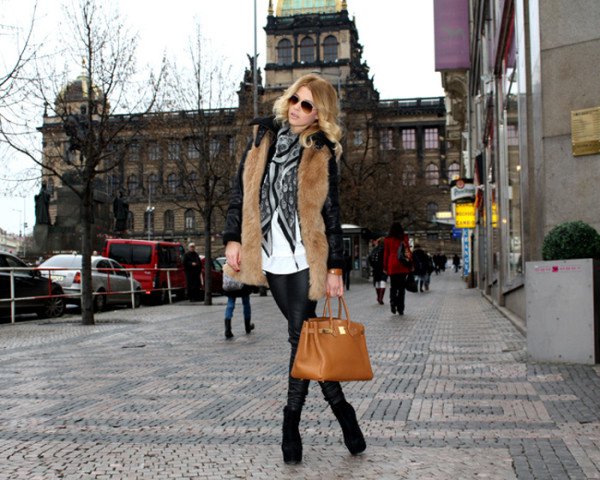 source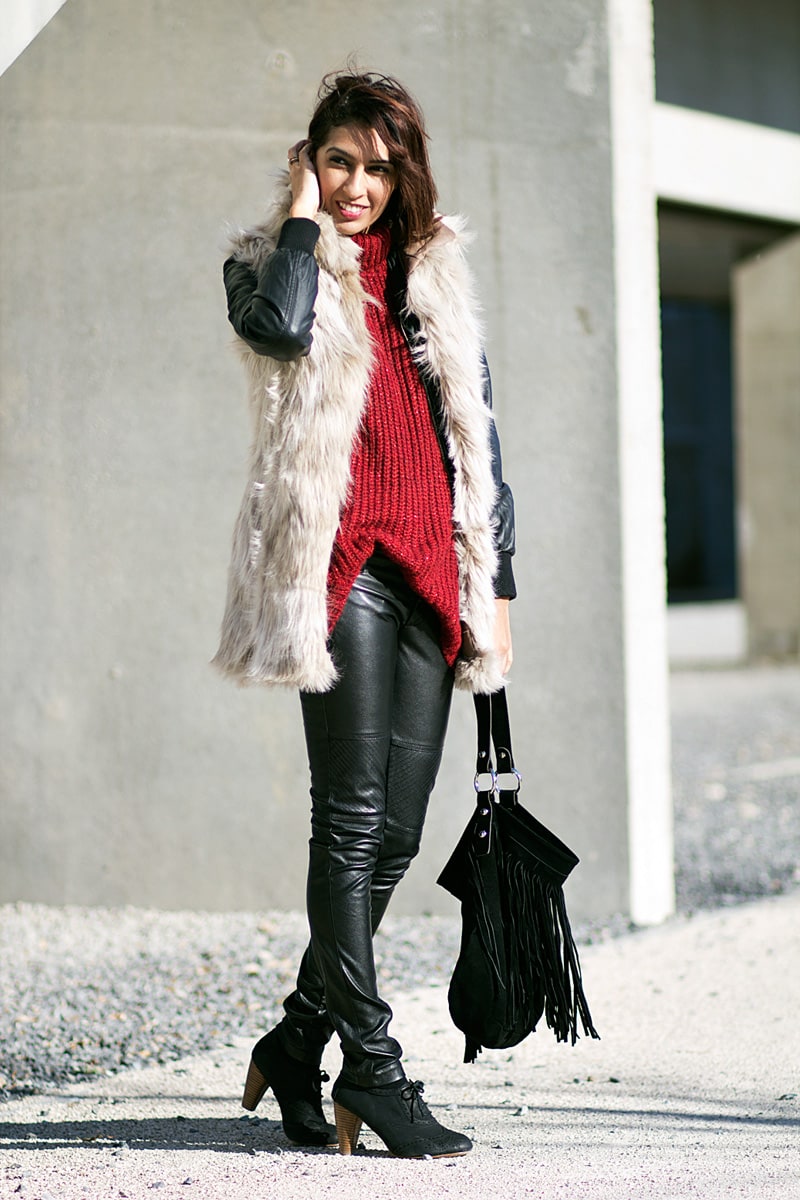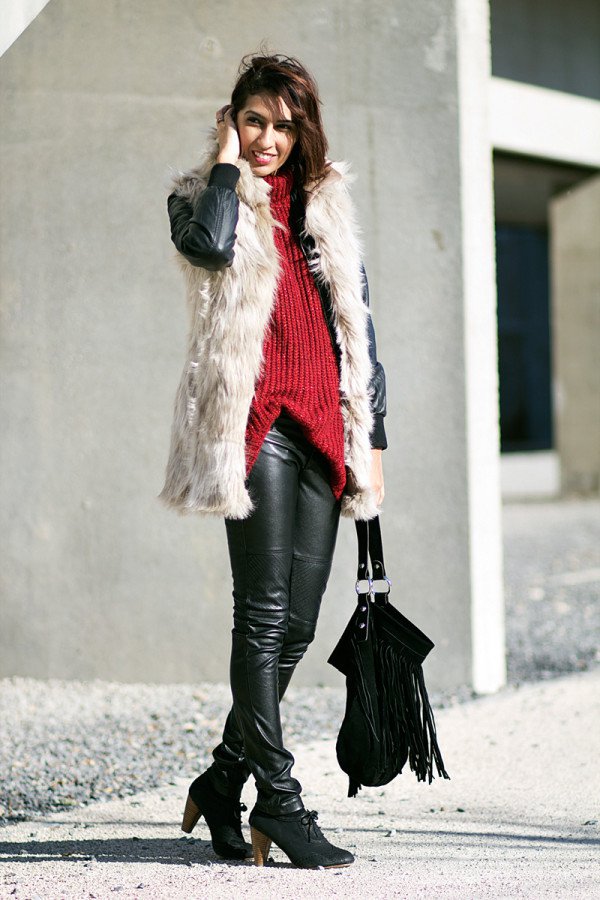 source
Browns and neutrals winter outfit
Winter is the right season to style all the brown pieces you have stored in your wardrobe during the whole year. Combine them with a lovely neutral pairing for a balanced look. Choose some sleek pair of skinny jeans and pair them with a beige-colored long sleeved-top. Add some brown-colored accessories. Complete the look with some gold accent jewelry pieces. And, don't forget your fur vest at the end. Throw it on to add a dose of sophistication and elegance.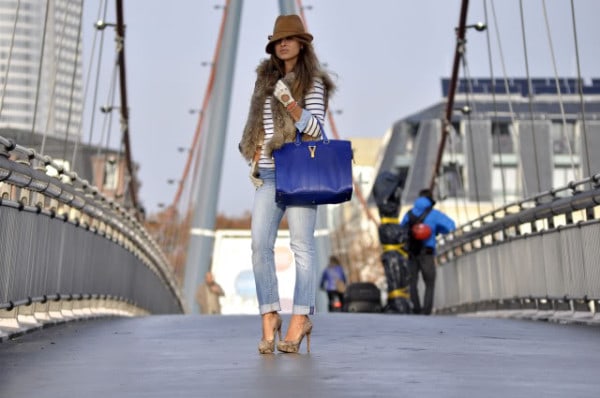 source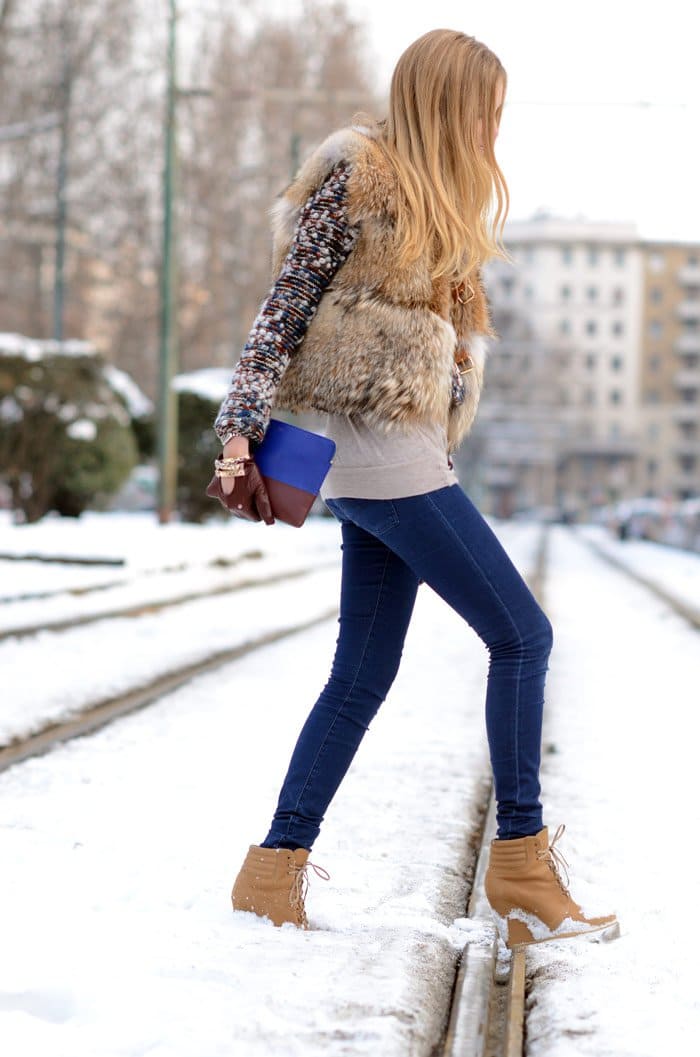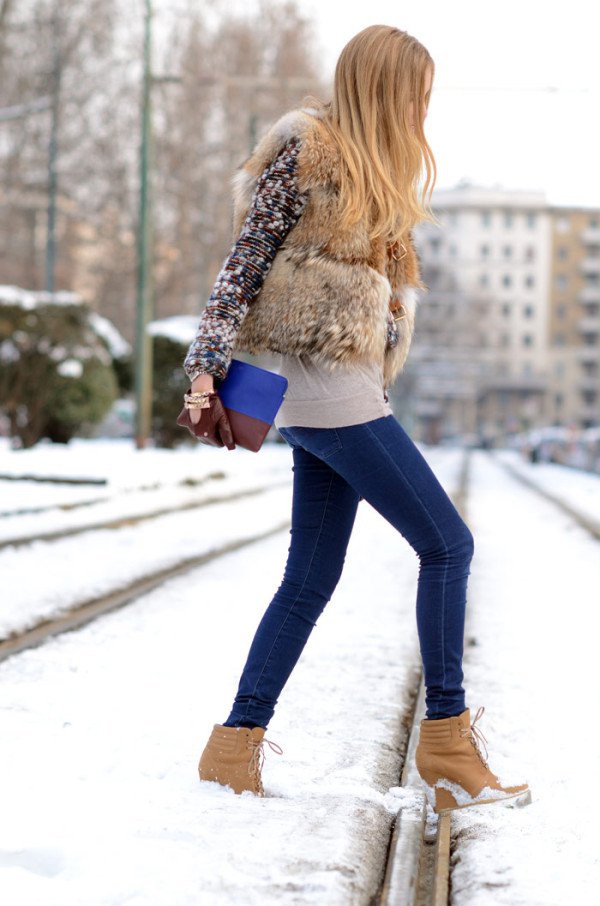 source
Wear it over a turtleneck dress
Is there any woman who is not in love with a gorgeous soft turtleneck dress? There is probably none! For a romantic and stylish winter, choose a turtleneck dress featuring a glamorous slit up to the side that falls just below the knees. Complete the look with a fur vest and some booties to add a touch of sophistication to this lovely ensemble.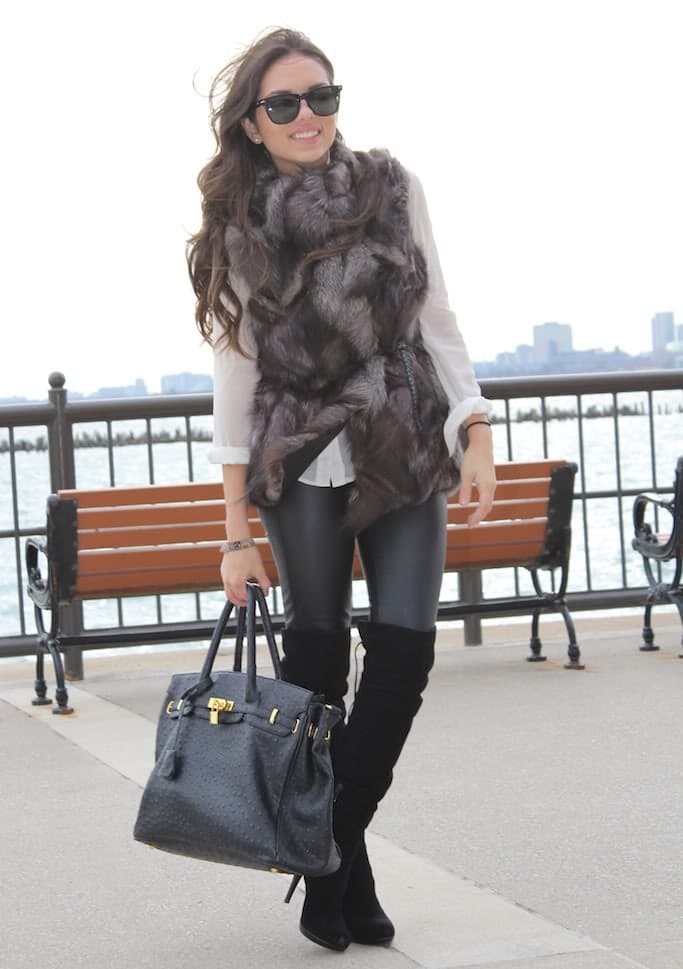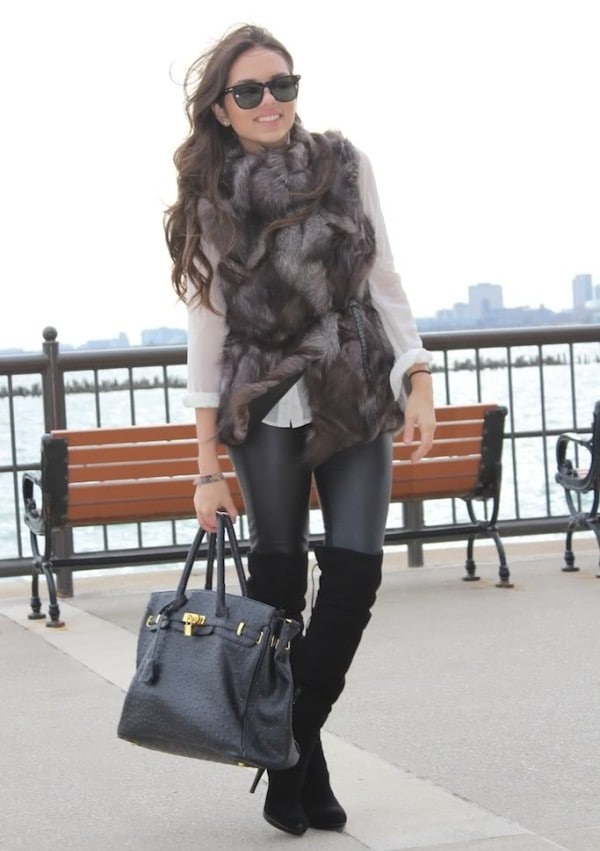 source