All For Fashion Design always tries to give the latest upgrade for the upcoming winter fashion season. Street style inspiration is a fabulous (and easily accessible) way to see how the newest fashion trends are being worn in real life. If you want to look fashionable this winter, don't miss following the biggest winter street style fashion trends. We are going to share some of the most inspiring ways to do it like a pro. Celebrities manage to pull out the best winter street style looks, providing you with plenty of inspiration for how to look and feel both modern and warm. Copy some of the outfits we have selected for you in the gallery below. They will make it easier for you to experiment with different winter street style looks until you find the ones that best suit your personal fashion style.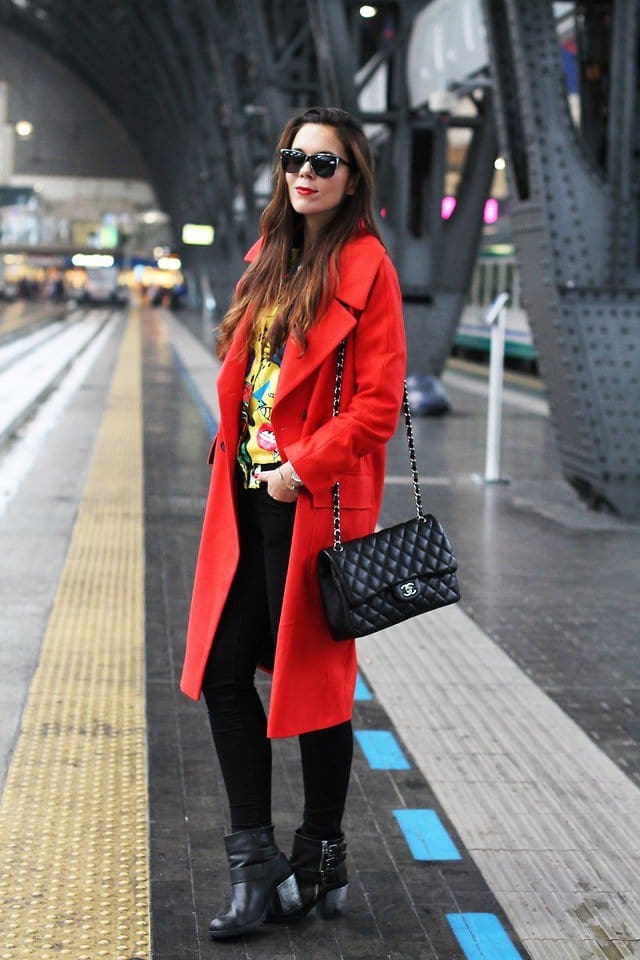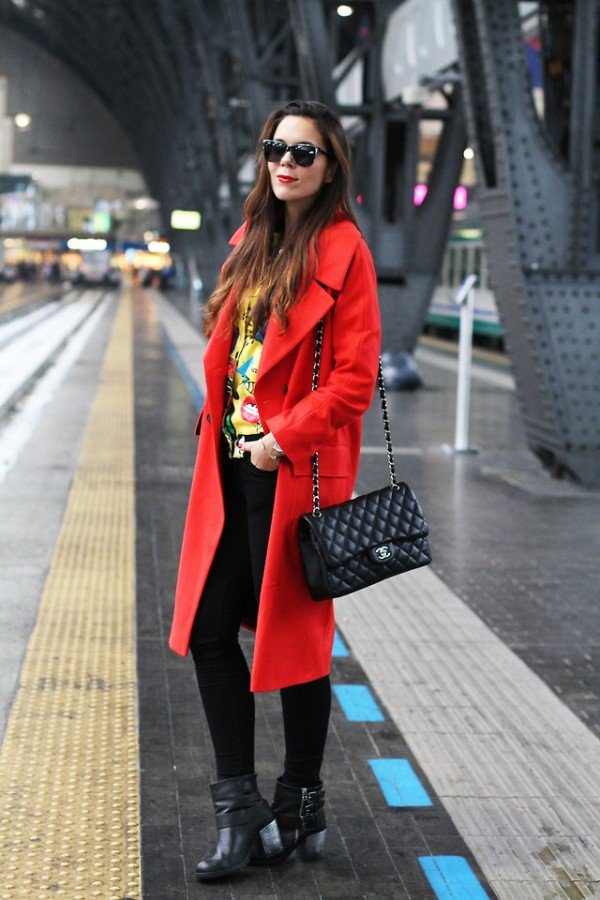 source
Elevate a sweater dress
Winter is reserved for knitted sweaters. They are definitely the biggest winter street style fashion trend, and you will see women wearing them everywhere around you. But, do you know what is even more fashionable? A sweater dress! It will not only seem super cozy, but it will make you look so elegant and will definitely make you stand out from the crowd. The wrap design of a knit dress will perfectly pair with all footwear you choose to wear. You can easily style your sweater dress with everything from sneakers to boots to heels.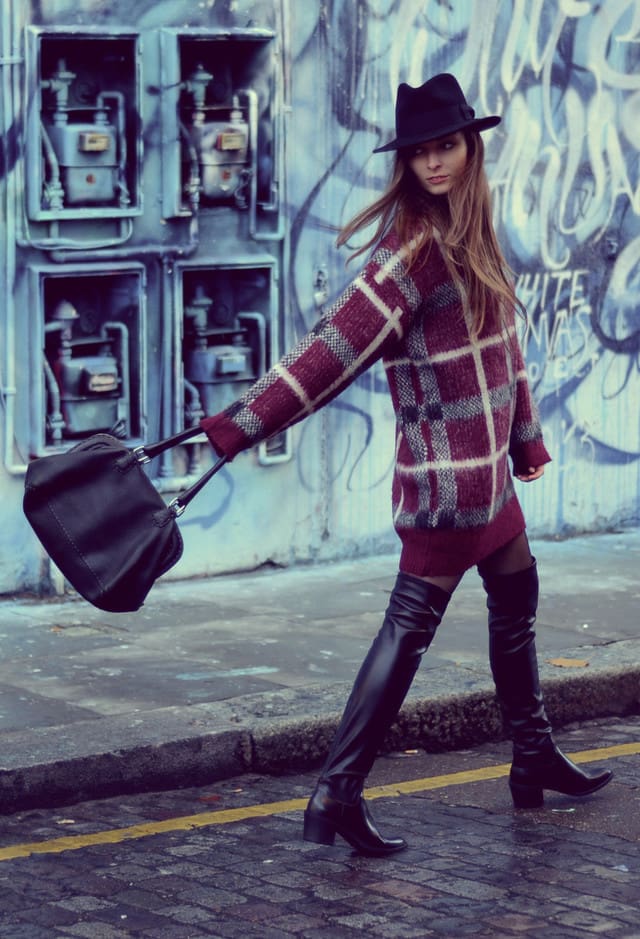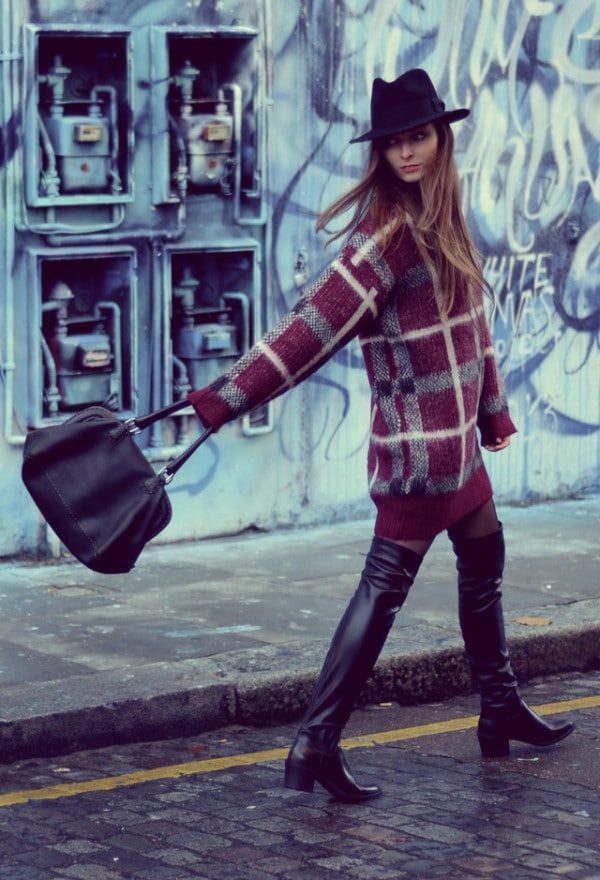 source
Coordinate your outwear
During winter, warmth is among the most important priorities for most women. But, when picking out a coat, for example, you need to also consider how well it will pair with the rest of your winter wardrobe and accessories. Always try to choose a coat that can easily coordinate with your gloves or boots. This way you can easily create a sleek and fashion-forward look. Keep this in mind any time you go shopping for new winter wardrobe staples. If you can't imagine at least three outfits that you can combine the piece you are buying with, then don't even buy it.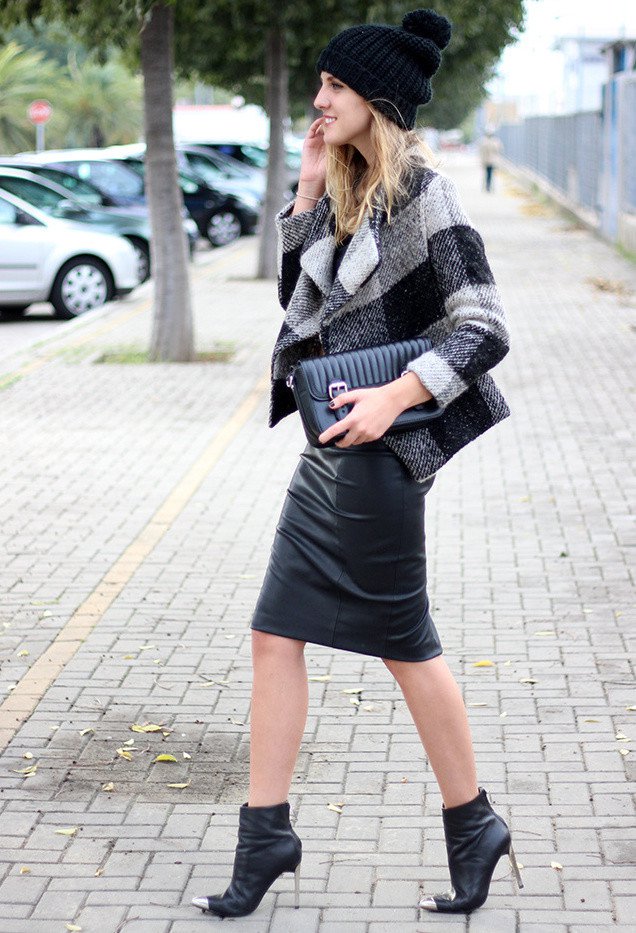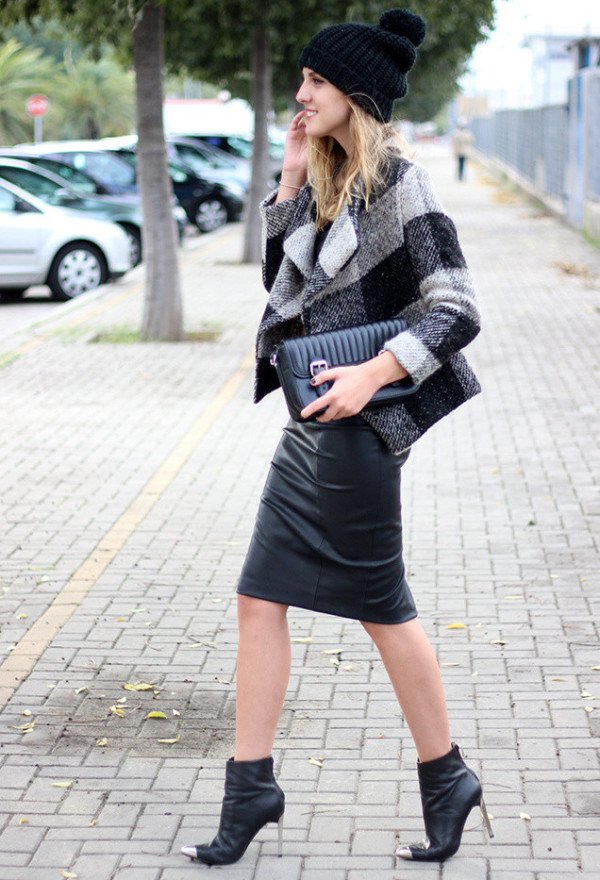 source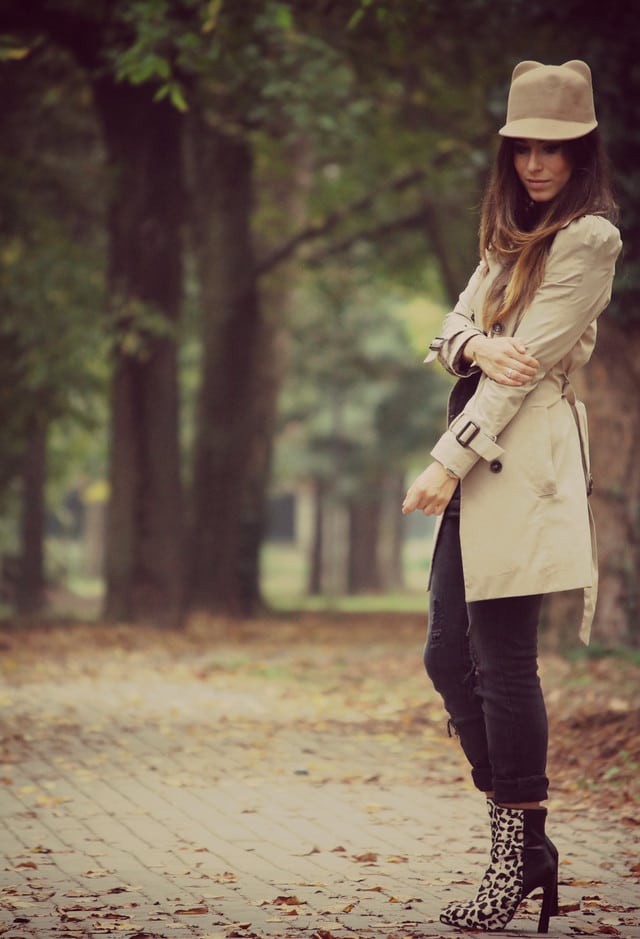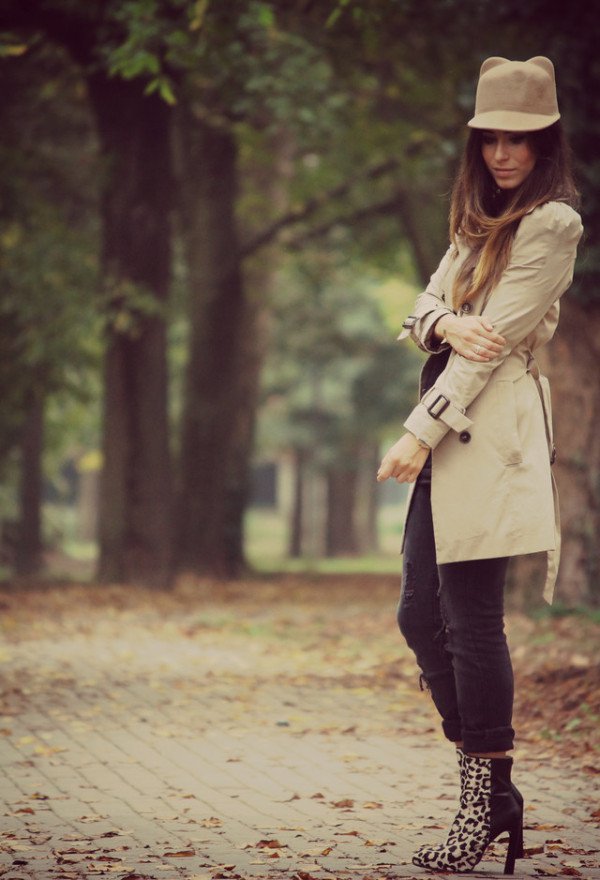 source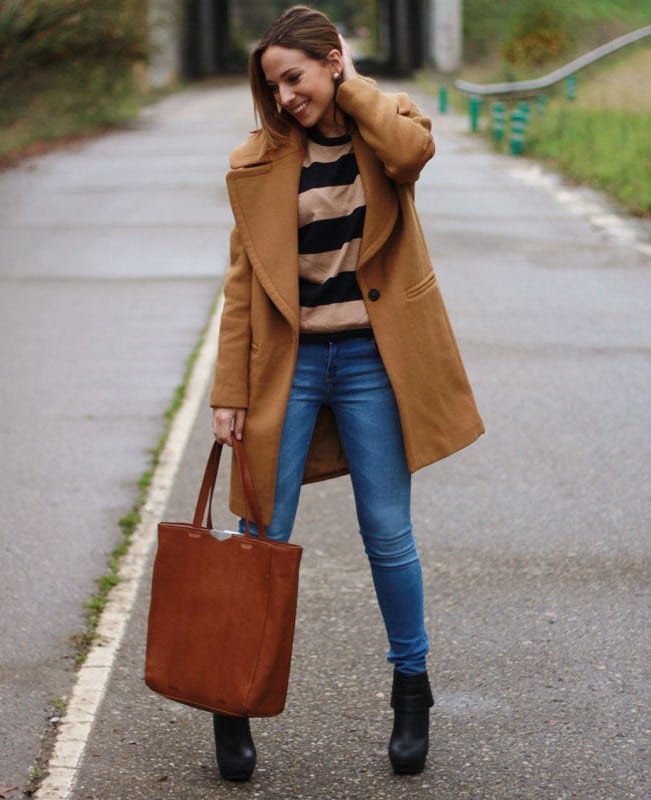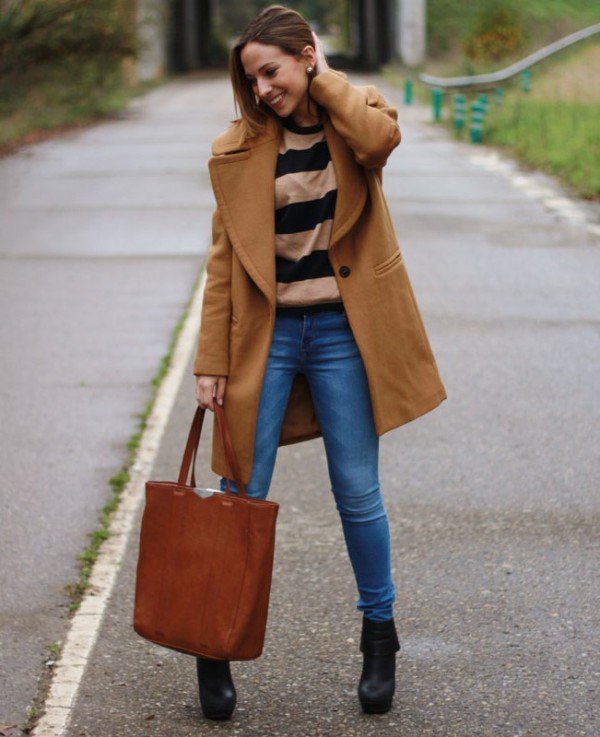 source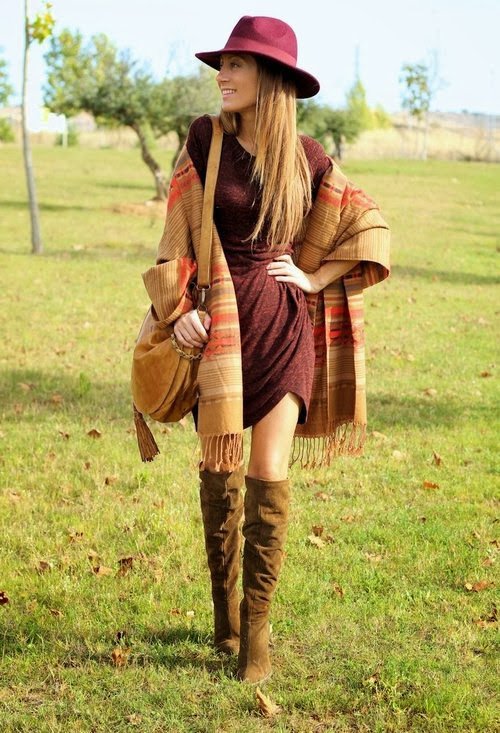 source
Add a fun scarf
Scarves are among the most popular and fashionable winter accessories. They are a perfect way to boost any outfit you style. Even if your ensemble seems pretty basic, you can always make it funnier, by adding some playful accessories, such as a colorful scarf. Choose one in bold colors that can add a pop of freshness to your dark and neutral basic outfit.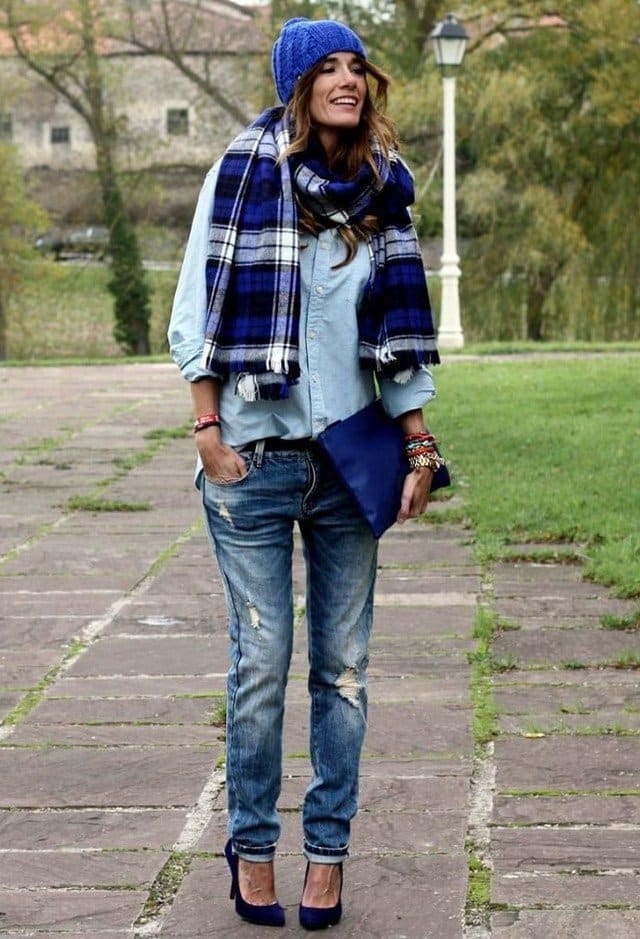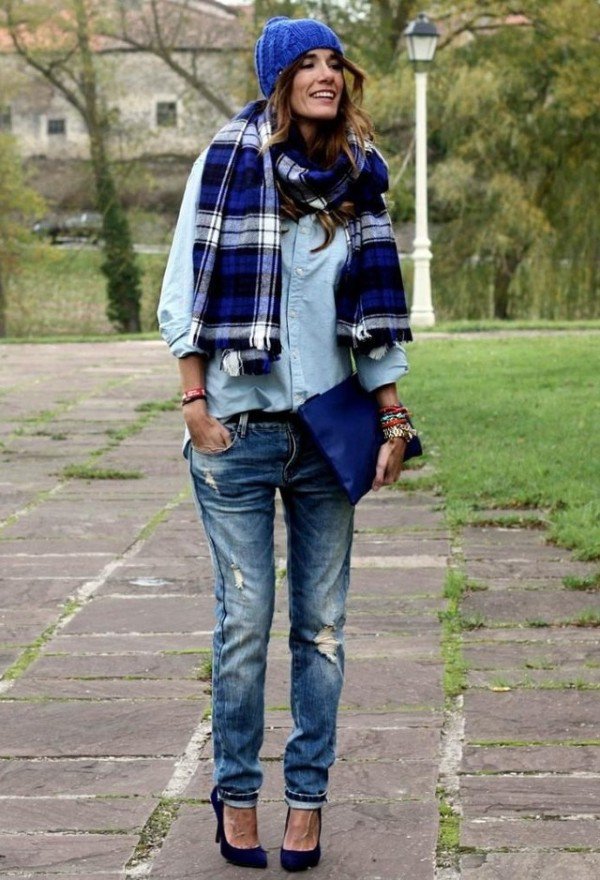 source
Invest in statement boots
This winter all winter street style fashion trends scream bold. There is nothing wrong with sweet and simple, but if you want to stand out from the crowd, this winter chooses some eye-catching boots. Remember that footwear can always make a difference in how you look. That is why you should pay a lot of attention to the footwear you style.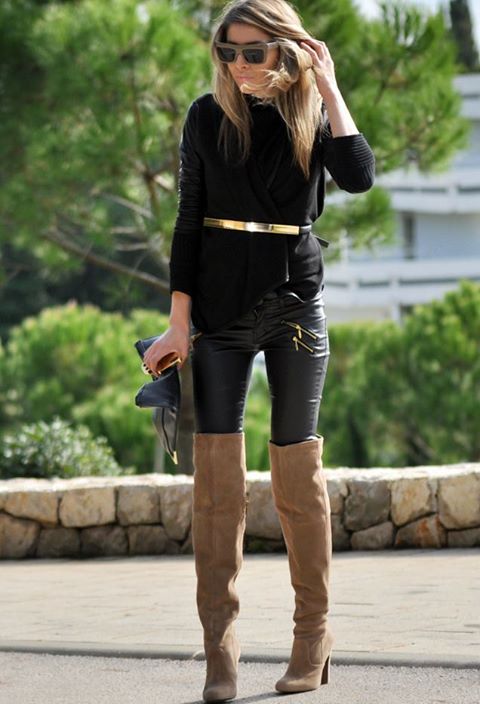 source
Try a colorful hat
Yes, a hat is the second most popular winter accessory after the scarf. There are plenty of cute winter hat trends that you can copy right now. You can make a little research on the Internet to explore the biggest winter street style hat trends happening right now. Then, you can start shopping. Try on different hats before you choose the one that best fits your head shape and your fashion preferences. Don't miss trying everything from a beret to a fedora hat. And, don't miss going colorful. To go bold! And bright!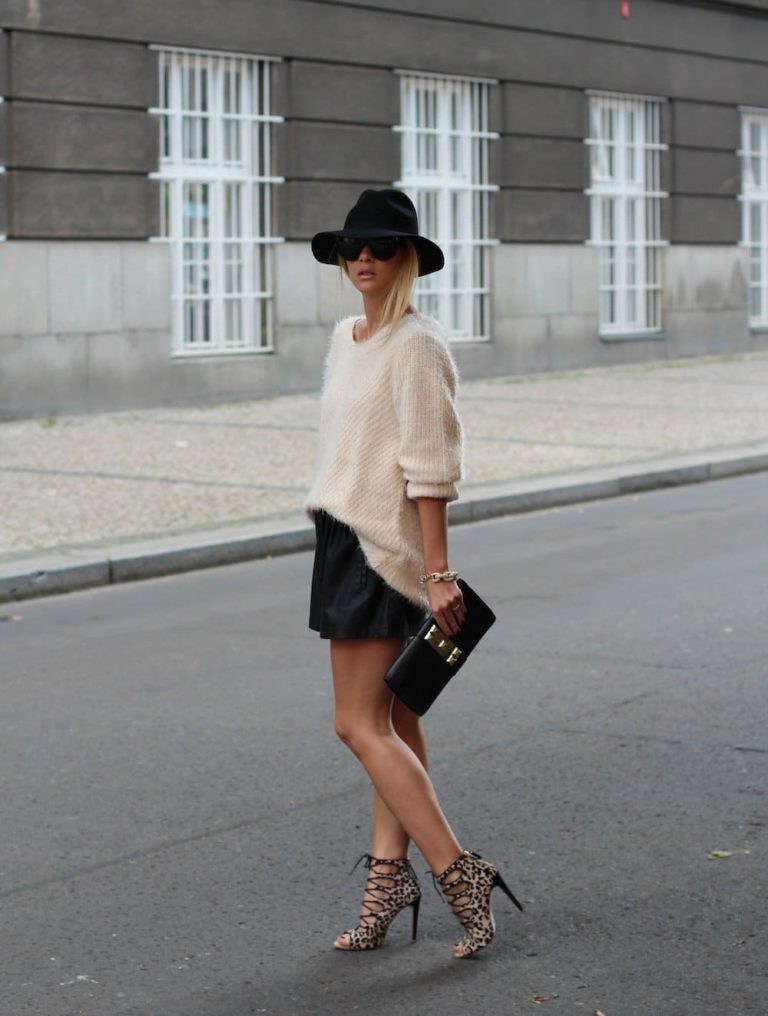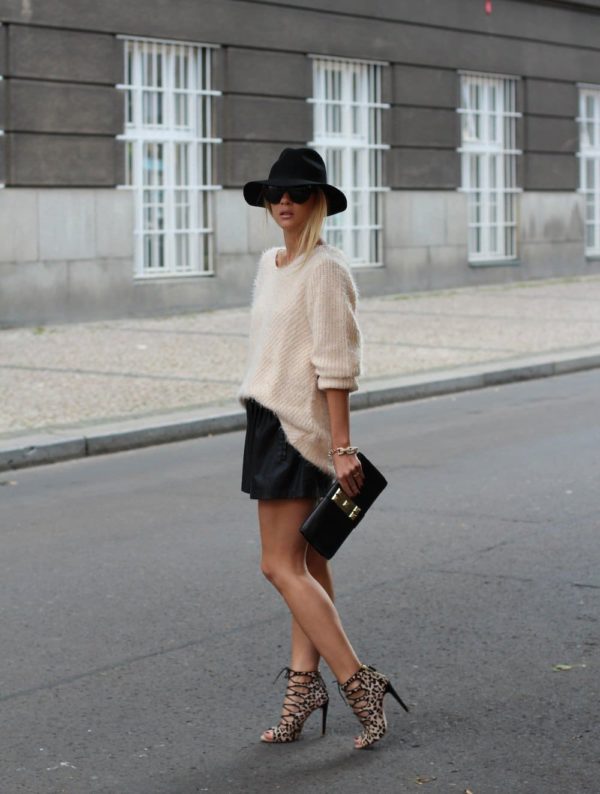 source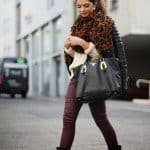 source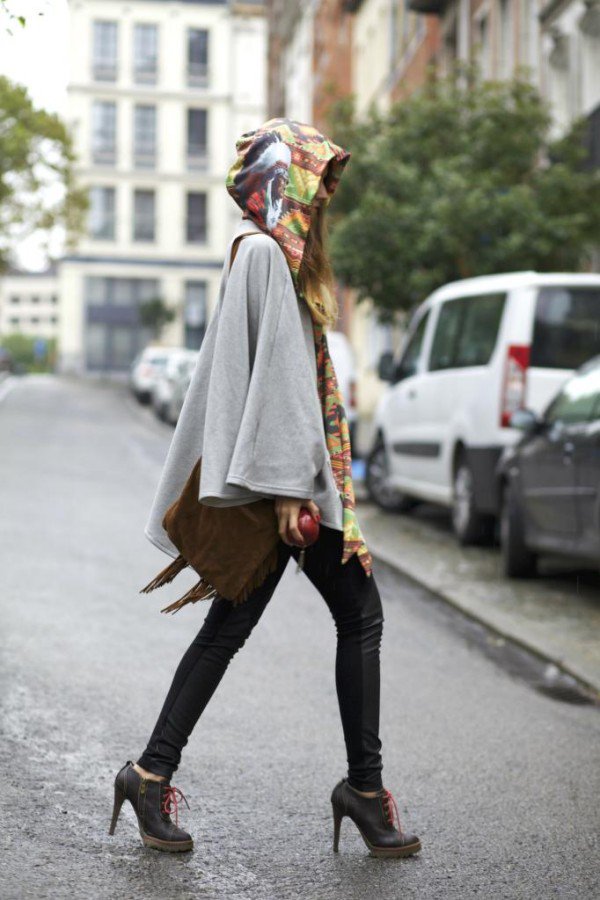 source
Go with a bright coat
This winter everything is in the sing f bold colors. If you scroll down the biggest winter street style fashion blogs, you will see bright and bold colors everywhere around you. For a fashionable winter, swap out the darker colors for something bold and bright. Choose a statement bright coat which will no doubt pop against the season's more traditional neutral shades.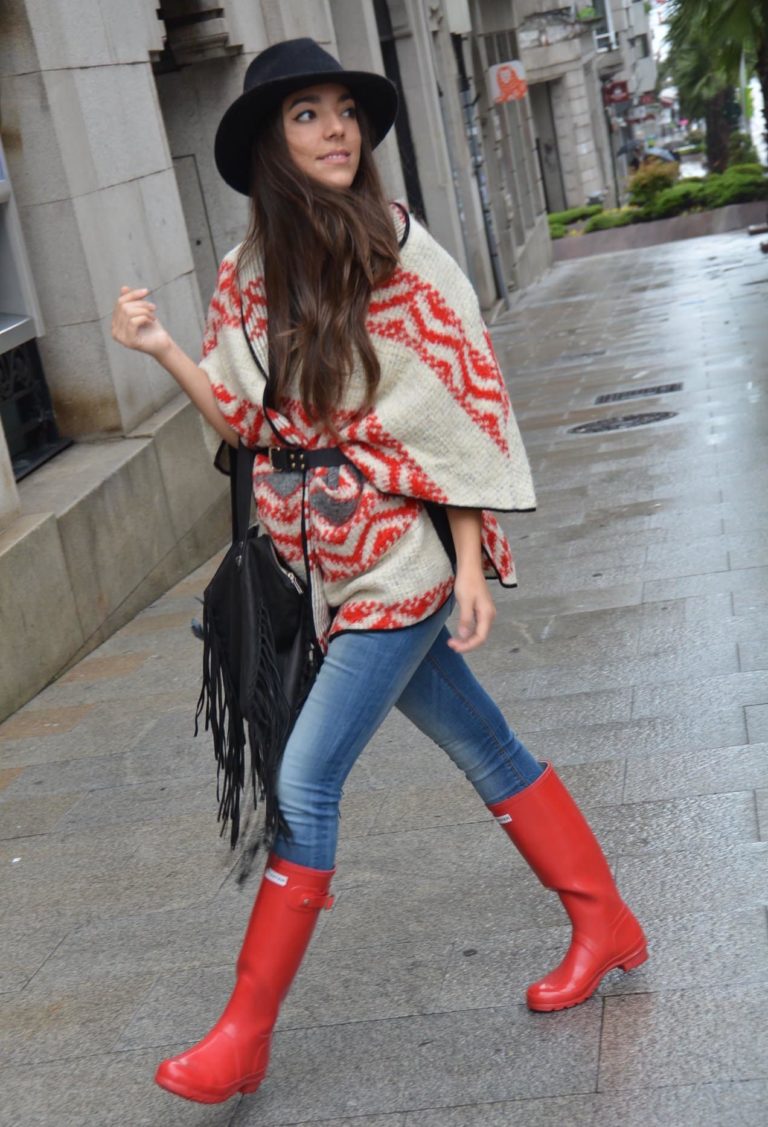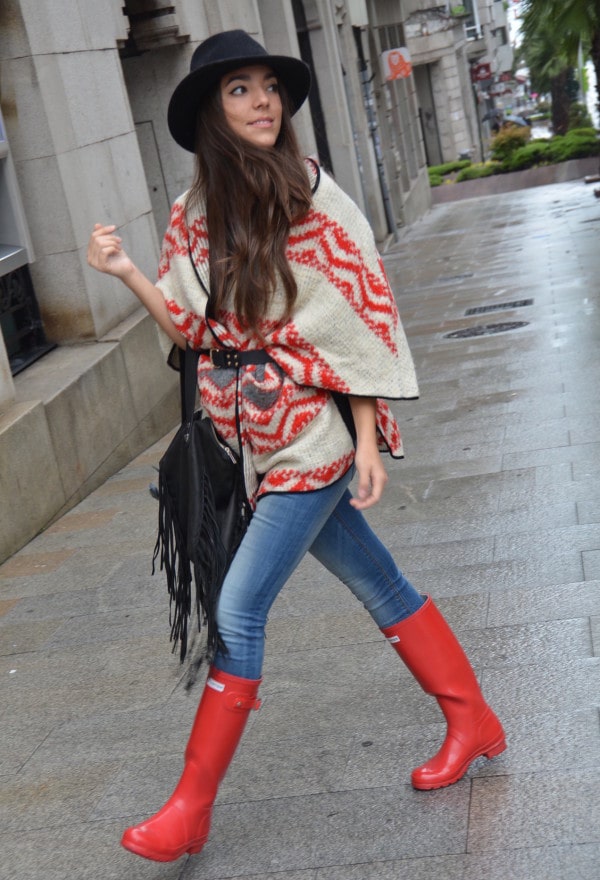 source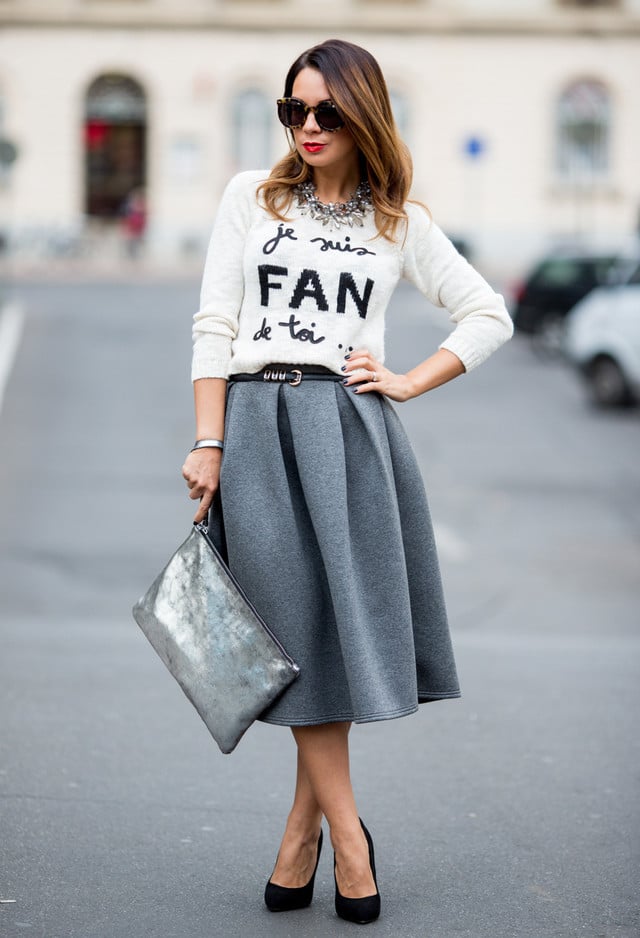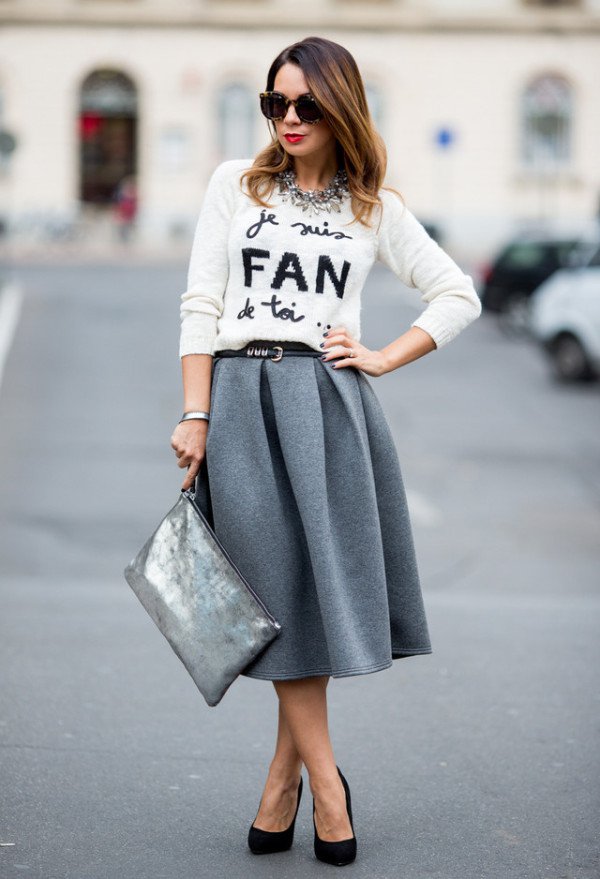 source
Remember to layer
Are you in love with your sleeveless summer dress and you don't want to quit the idea of wearing it even during winter? Don't worry, you don't need to. You can simply layer it over a turtleneck, and voila, you got your warm and stylish winter look. Indeed, everything you want to wear on a chilly day can look even more fashionable when worn over a turtleneck. Turtleneck is among those winter wardrobe staples that every woman must have in her closet. It will always add extra warmth to your outfit, as well as some extra fashion points.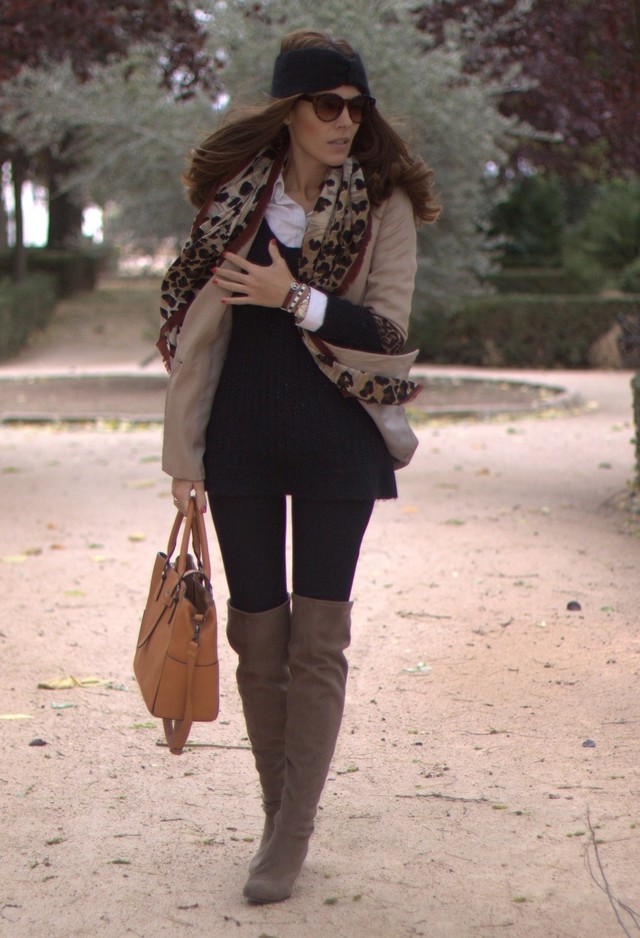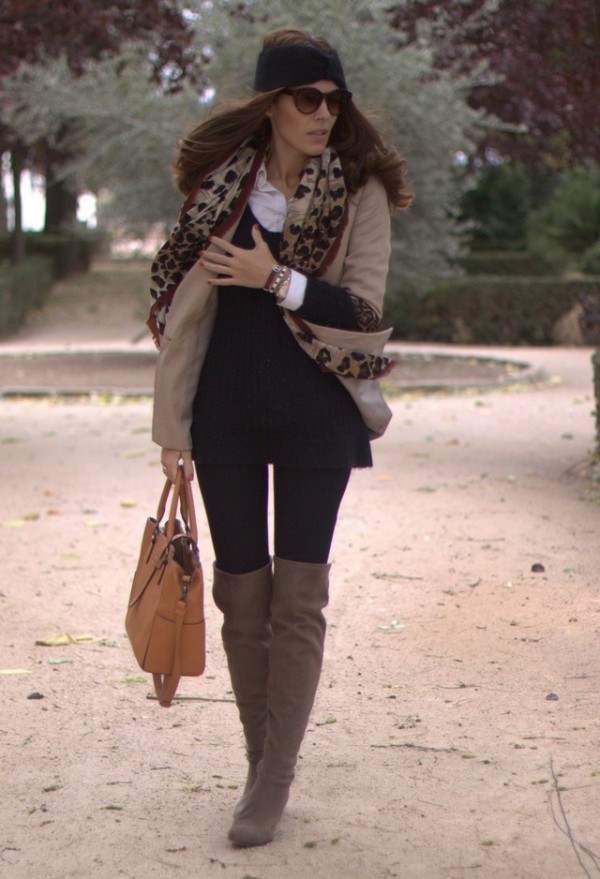 source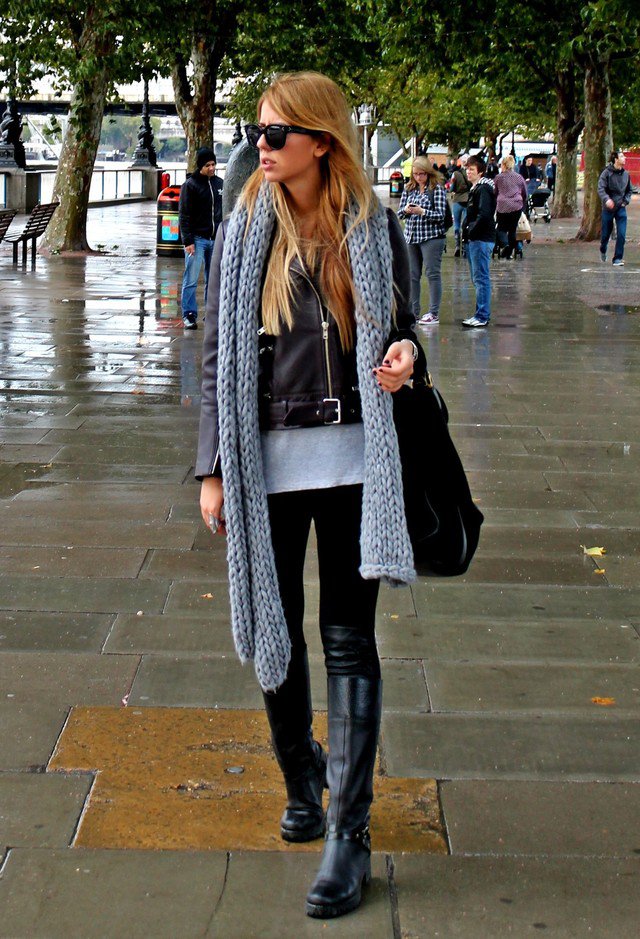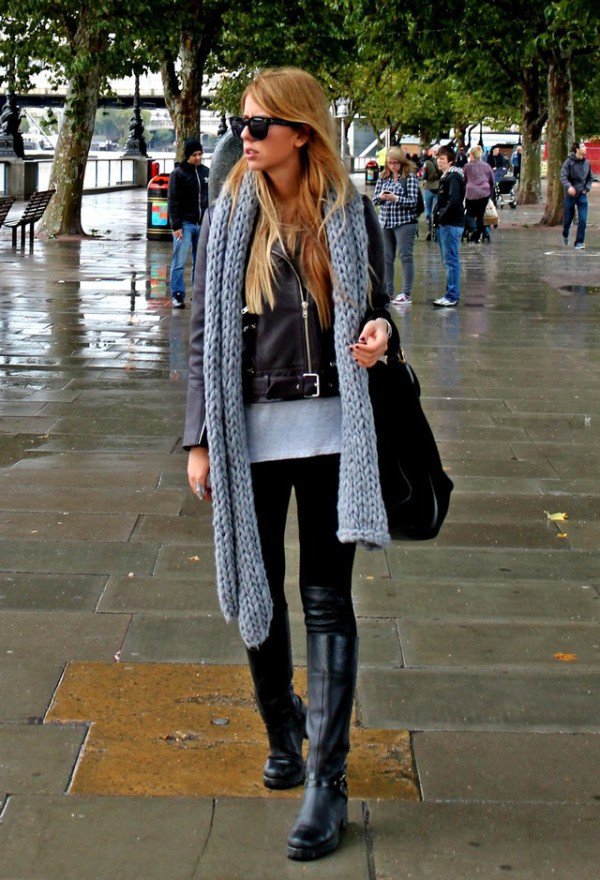 source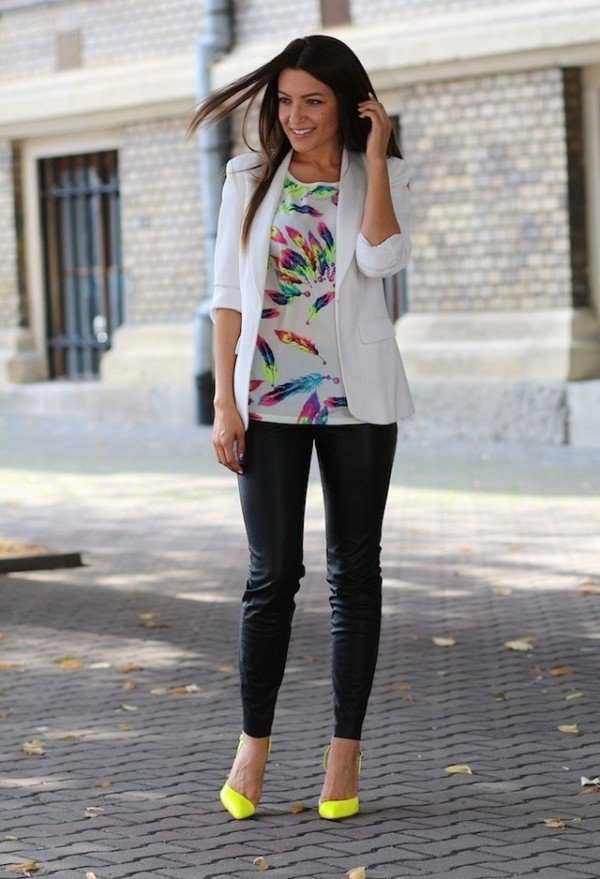 source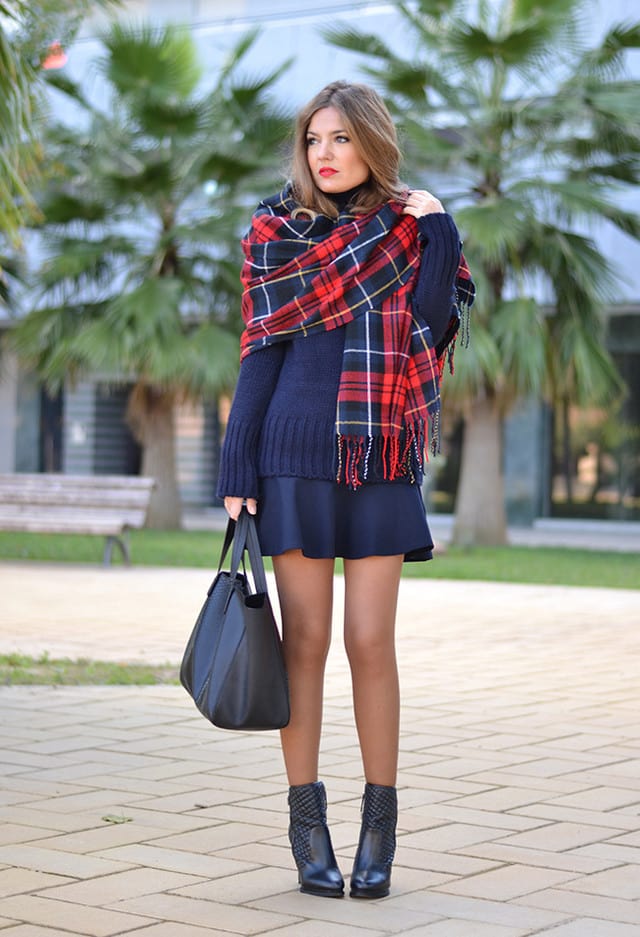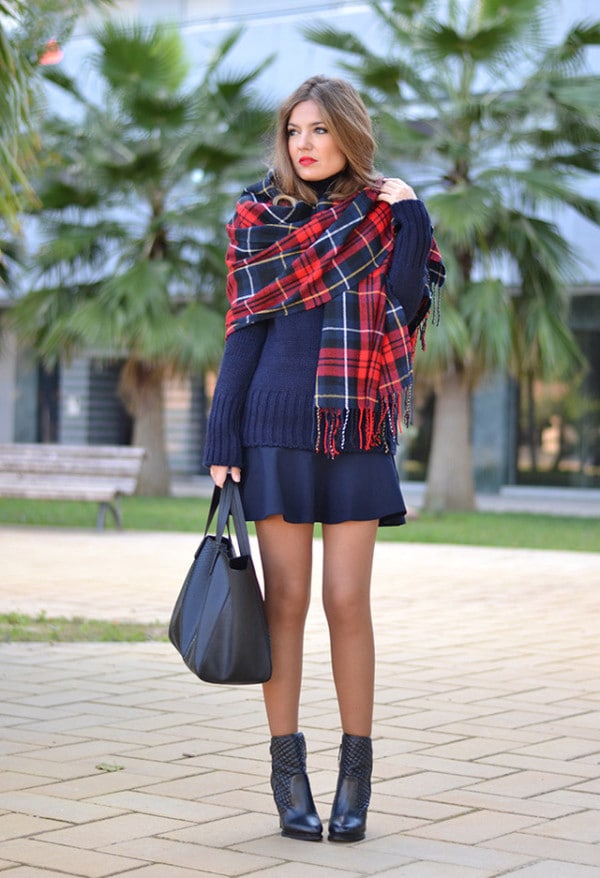 source
Play around with proportions
Winter clothes tend to be bulky. If you want to define your shape and create a balanced look, then we recommend you experiment with mixing a crop top with high-waist pants. Add a coat over the outfit to keep yourself warm.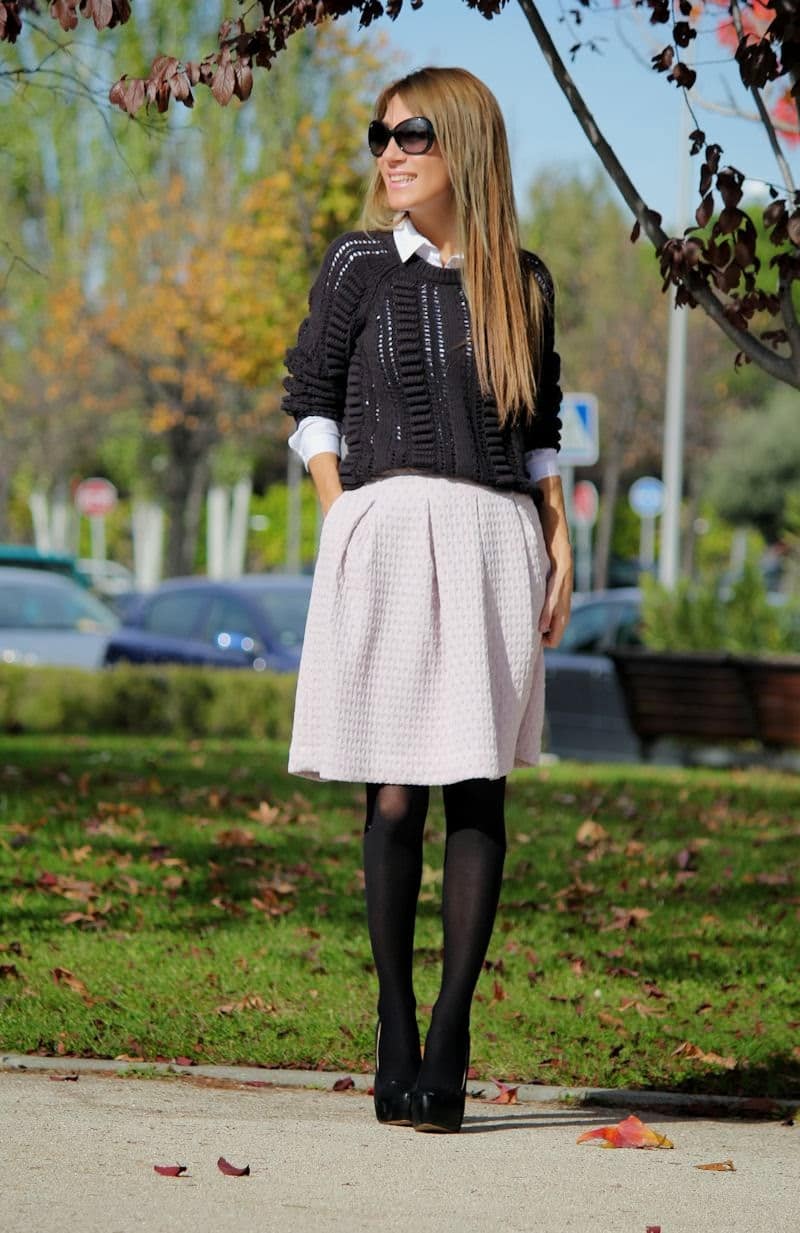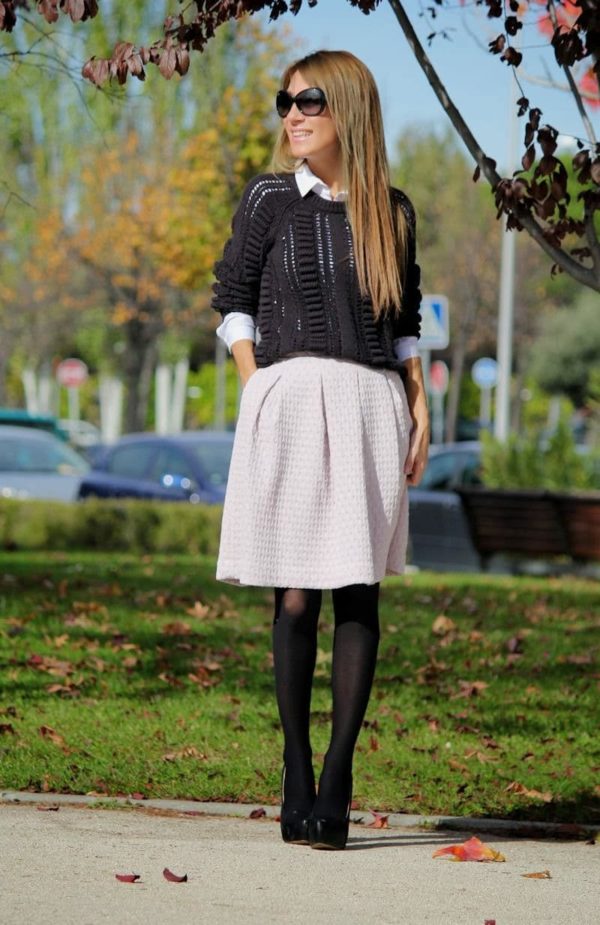 source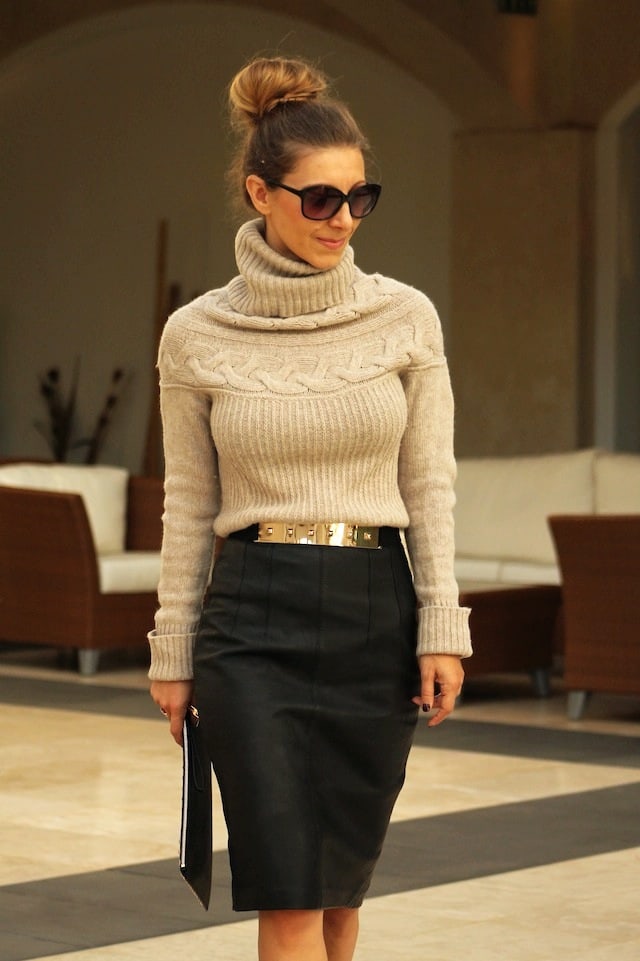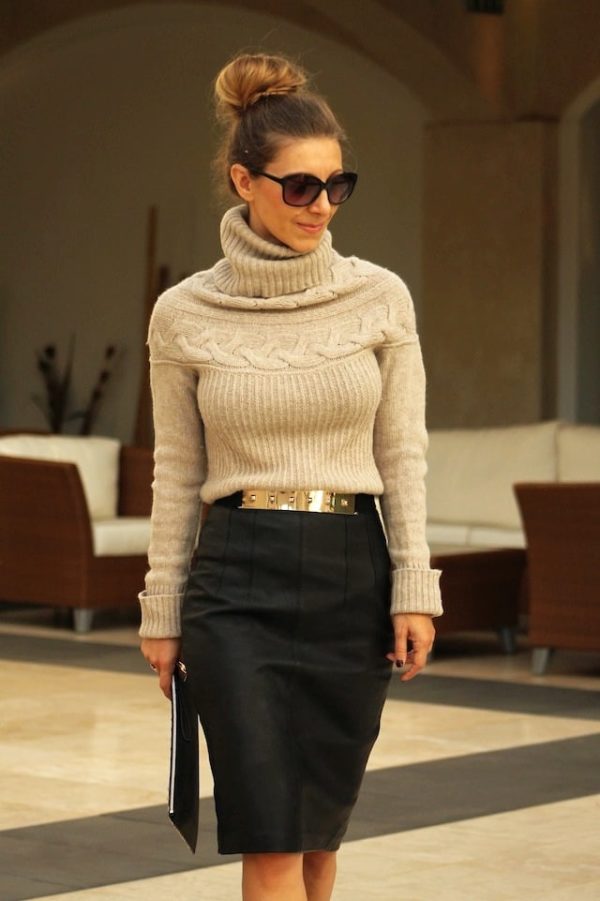 source