Valentine's Day is quickly approaching! Every woman who is celebrating the holiday has one question in mind: what to wear for date night? Red is definitely the color of the holiday. It represents love, passion, and romance. With so many red dresses on the market, it is easy to choose your Valentine's Day outfit. Many women, who want to keep it traditional, would rather choose an all-red Valentine's Day outfit. And, when it comes to the best all-red outfits for the holiday, there is nothing that can beat red dresses. In the gallery below, we have made a selection of the most eye-catching romantic red dresses appropriate for your date night with your partner.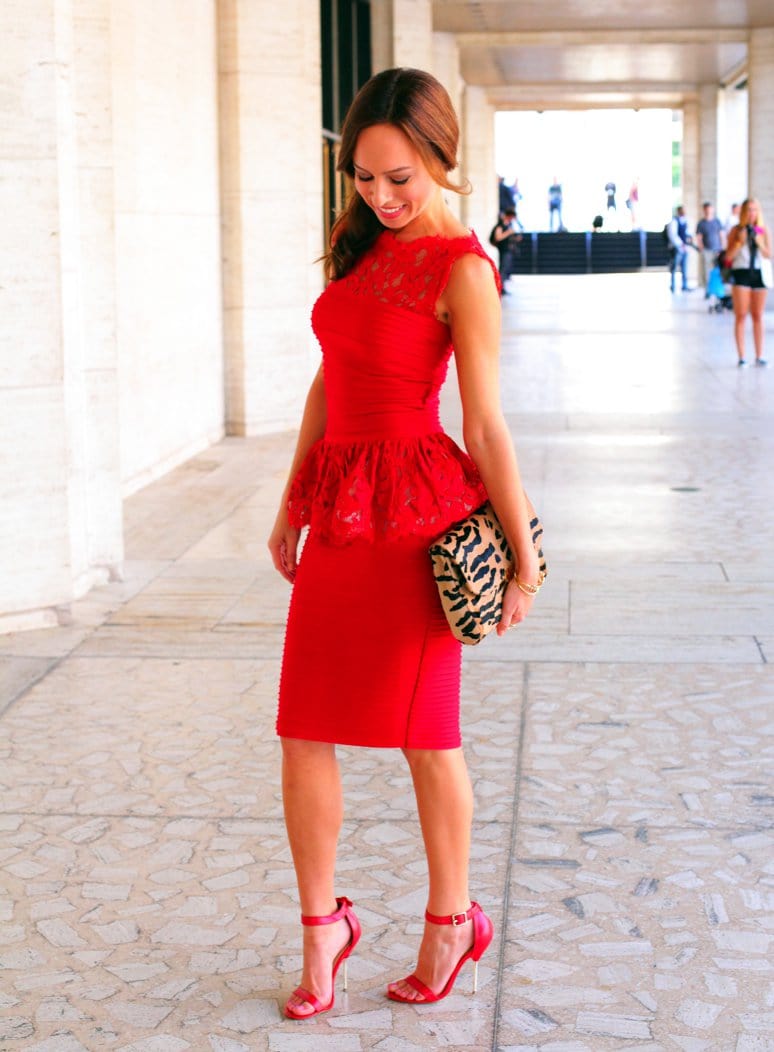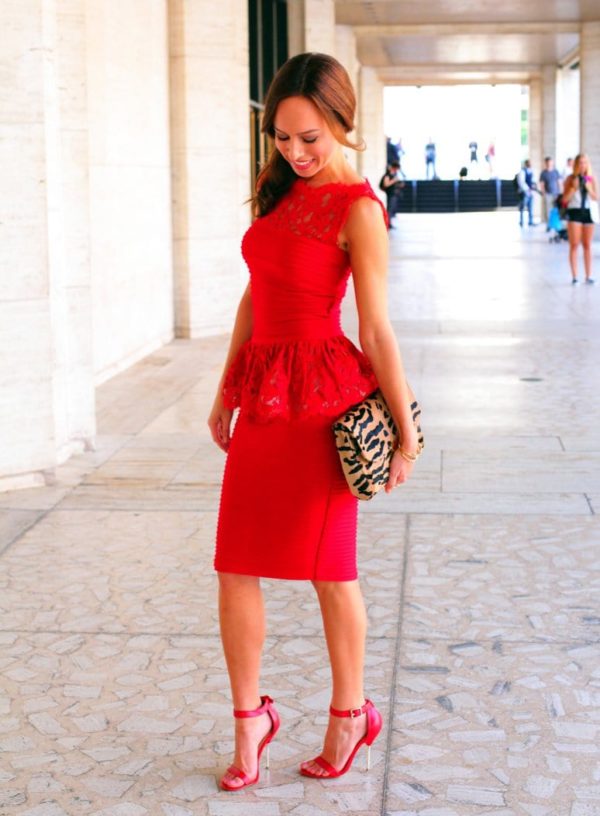 source
No matter the way you are celebrating the holiday, a red dress is always a good choice to take. Whether you are spending the day with your loved one at home or you are heading out for a late-date dinner, looking beautiful is a must. A classic, elegant, and bold red dress is the right way to embrace the season of love and affection.  From red dresses with sleek silhouettes to cocktail dresses and ravishing minis, there is an array of options available out there. If you thought that red dresses are something we can define as "already seen" and a little boring, you are wrong. When worn the right dress and in the right way, red dresses can make the best Valentine's Day attire ever. Whether you are going too elegant or casual, you will forever love the following looks in red.
Long red beach dress
Is among your plans for Valentine's Day a holiday on the beach? If your boyfriend has decided to surprise you with a holiday journey to some warmer place that includes a beach, then surprise him back with some sexy red outfit. The best choice would be a backless maxi red dress. Red dresses symbolize passion and love. Summer may not be the season of red color looks, but a beach holiday in February definitely is. This Valentine's Day, enjoy with the sound of the seawater touching your feet, the taste of the beach cocktails, and your sexy red dress look.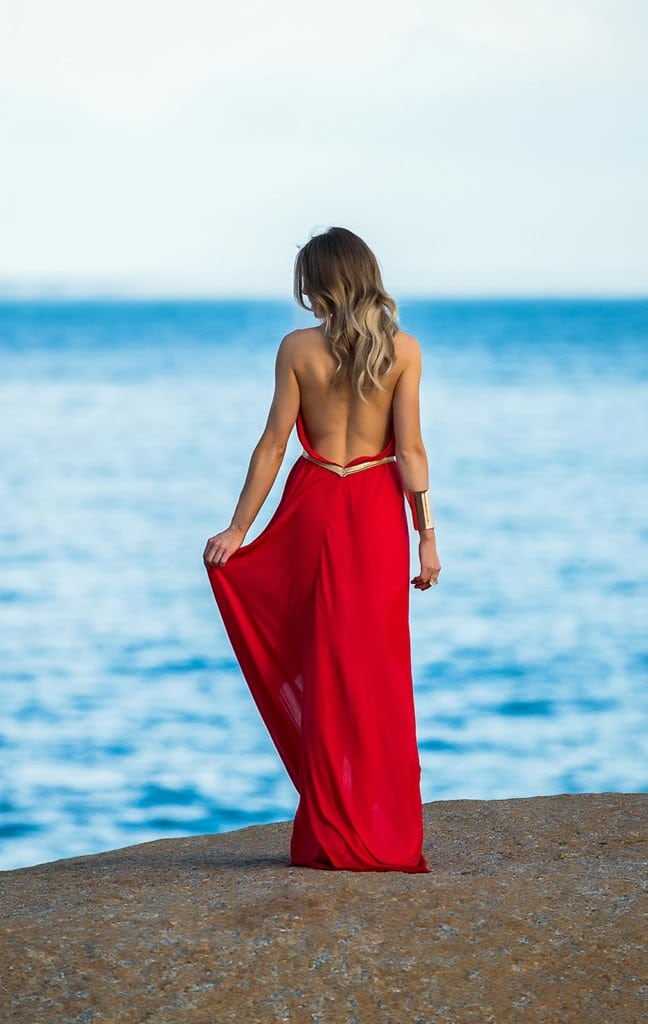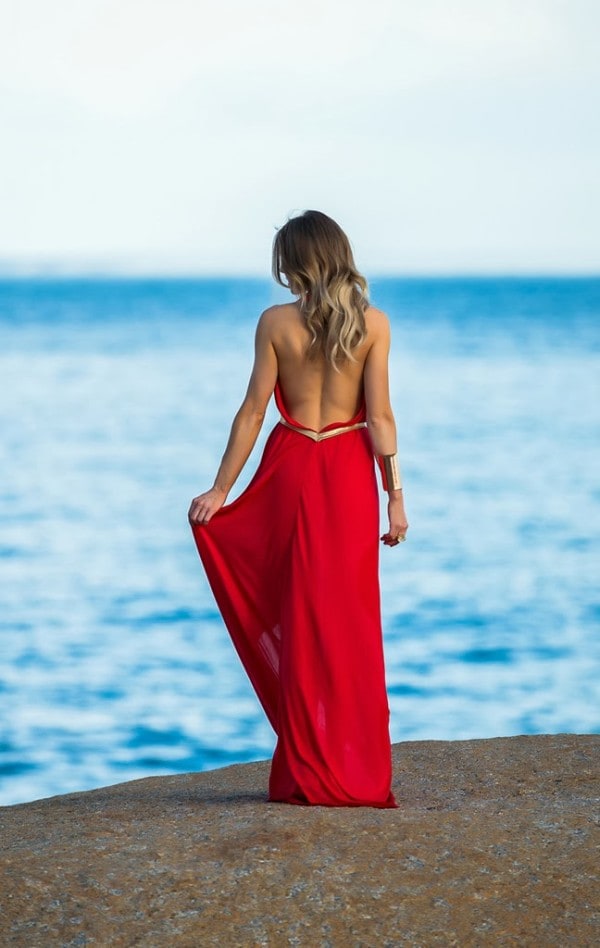 source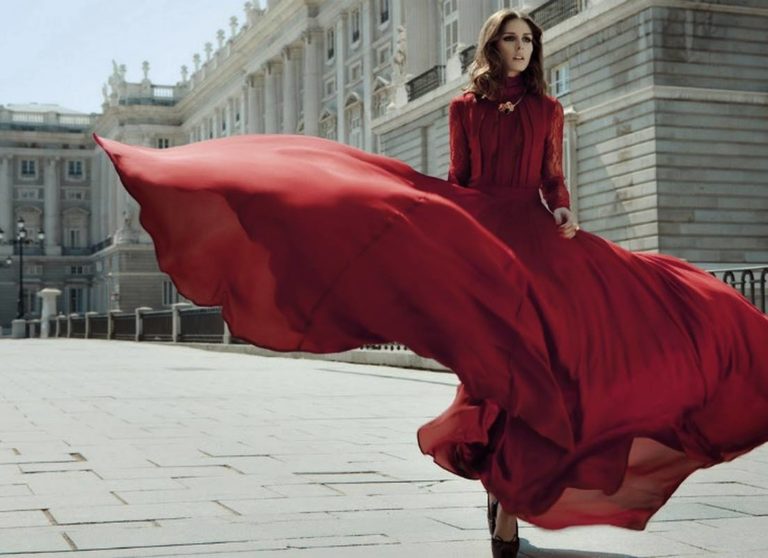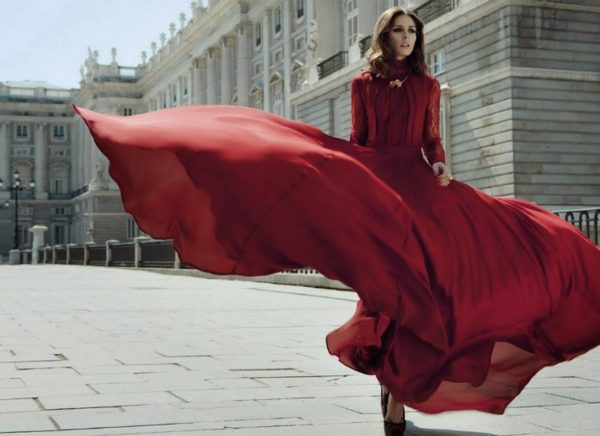 source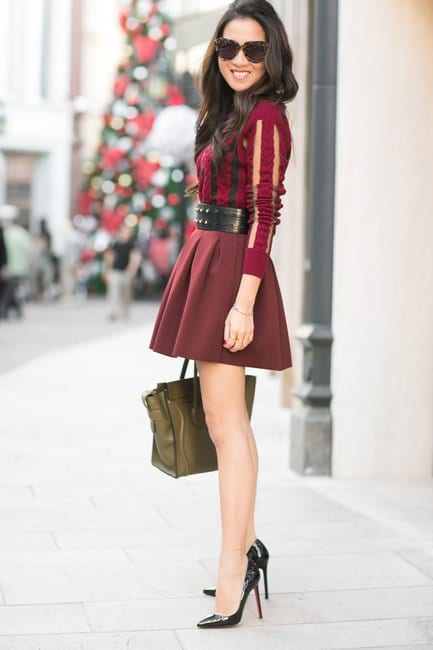 source
Elegant maxi dress
If you want to dress elegantly, then a maxi dress is the best choice for you. The black maxi dress is definitely the most popular one, but red dresses are certainly the most appropriate when it comes to Valentine's Day celebrations. Red compared to black is a more eye-catching hue so it is not a surprise that women choose it when going to cocktail parties, formal events, and any other events demanding an elegant and luxurious look. If you are celebrating the holiday somewhere when there is a strict formal dress code, then an elegant maxi dress is the choice for you.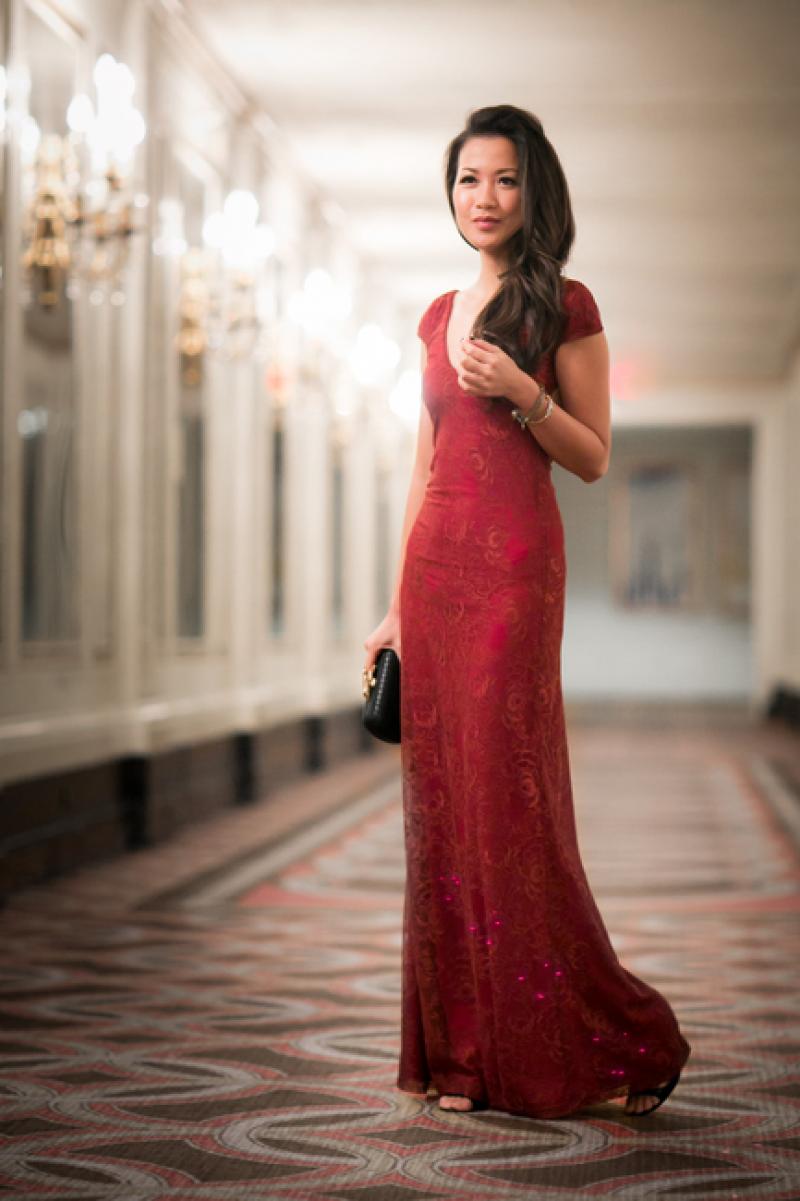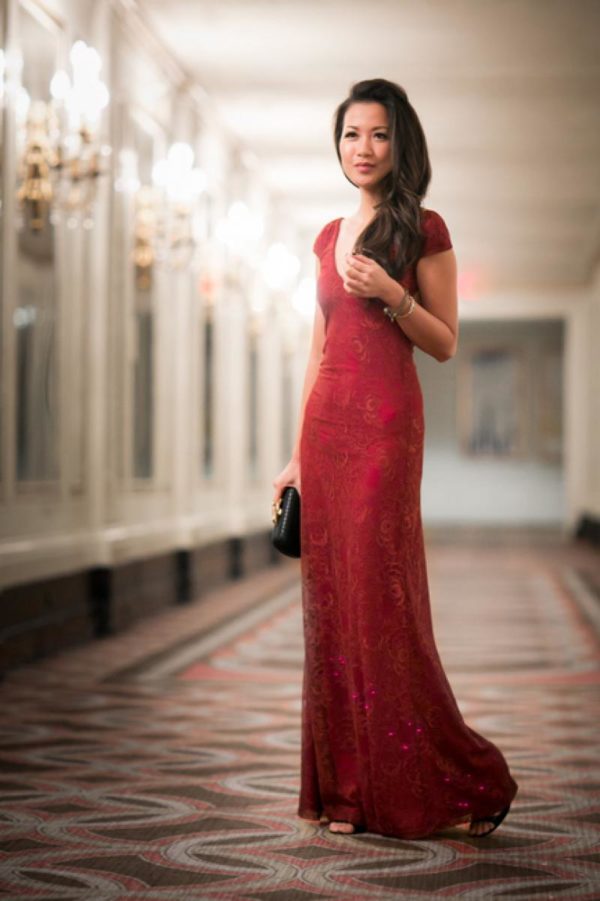 source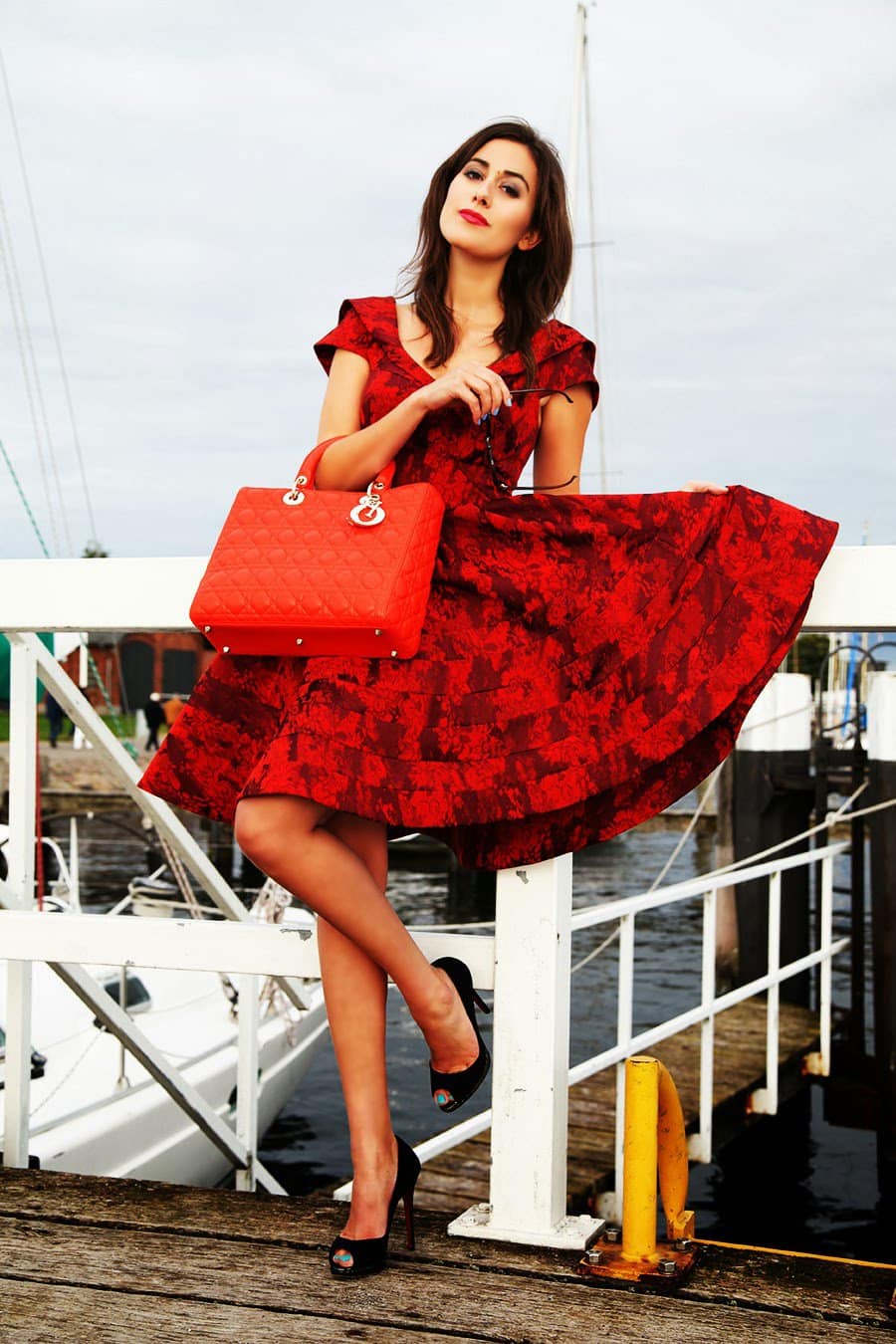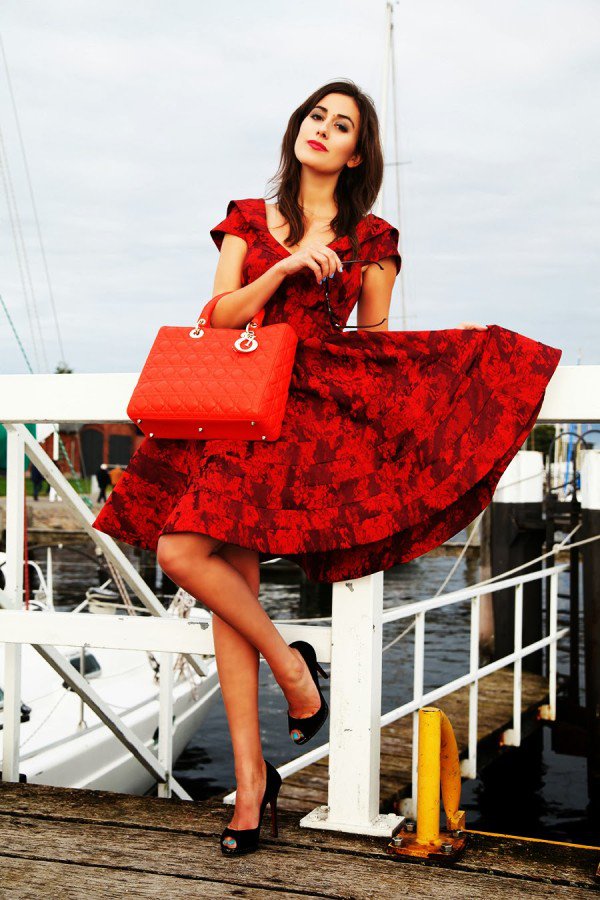 source
Simple red dress
While this dress may seem simple, it can certainly become one of your most eye-catching Valentine's Day outfits if you combine it with the right gold accessories. The long sleeves will provide you with the needed warmth. February weather is still too chilly, so the long sleeves will keep you warm enough. For extra warmth, you can wear dark tights underneath your dress. Don't forget the high-heels. They are a perfect addition that will make even the simplest outfit look more elegant and sophisticated.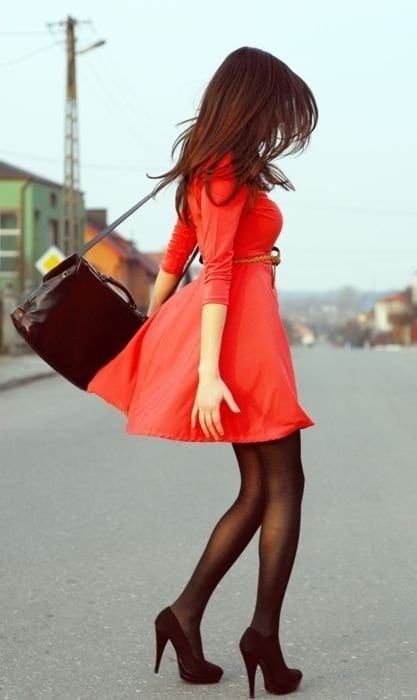 source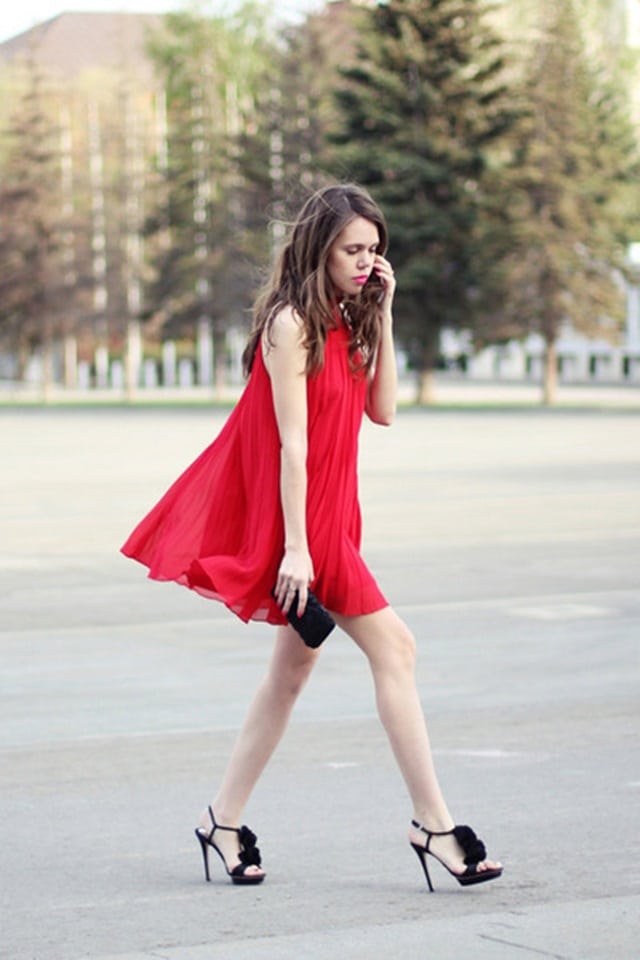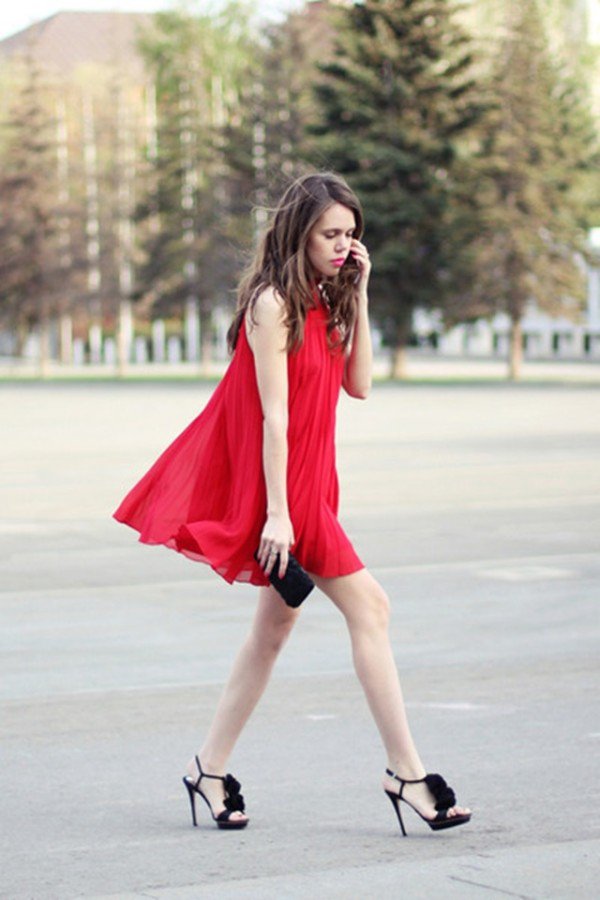 All-red monochromatic Valentine's Day look
If you dare to go all-red for Valentine's Day, then you will definitely adore styling the following outfit. Red dresses can be perfectly worn combined with gold or black, but they are definitely looking amazing when combined with other red staples, too. Women who want to experiment with monochromatic red outfits can wear their red dress with red tights and red heels. For extra warmth add a red coat. You will certainly adore the coziness, the warmth, and the sexiness of this monochromatic look.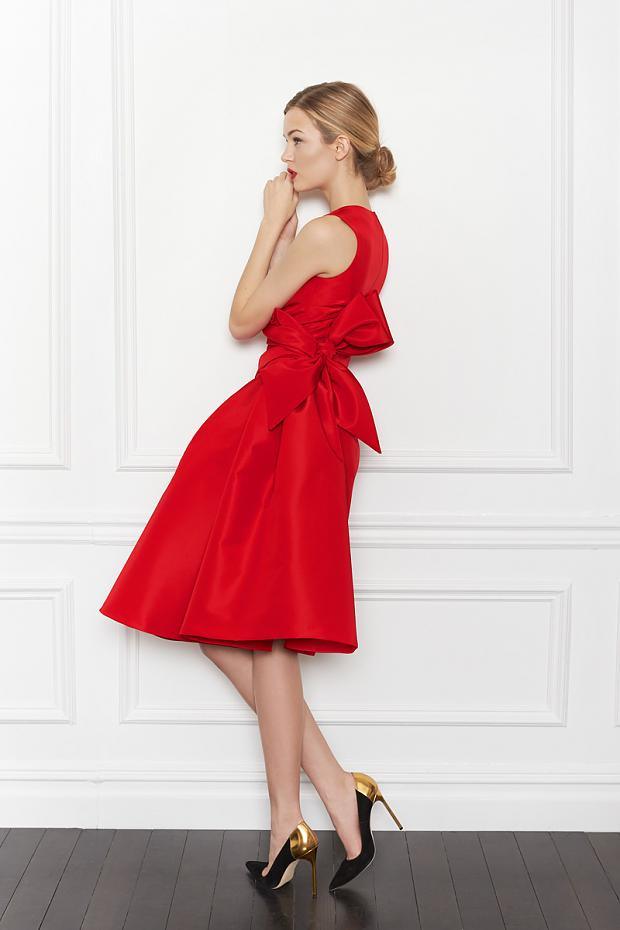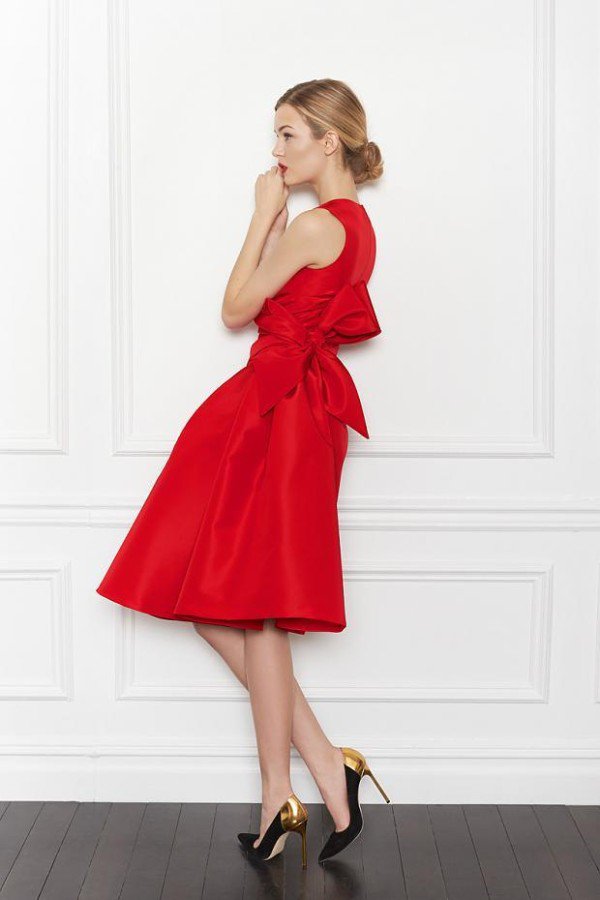 source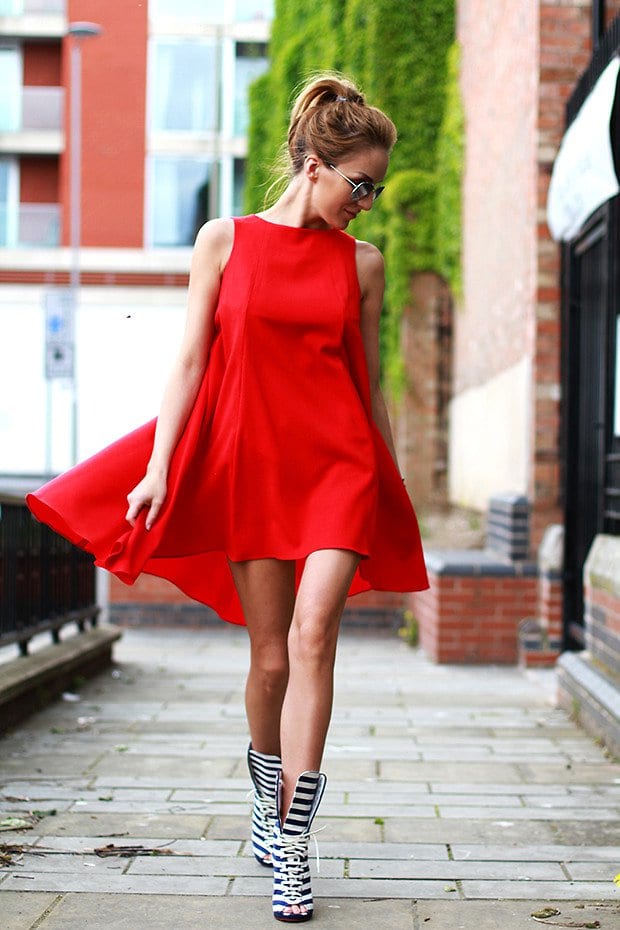 source
A-line red dress
If you want some extra elegance for your Valentine's Day look, then slip into a ravishing red dress with an A-line. The A-line of your dress will emphasize your small waist making you look sexier than ever. Since the weather can be really freezing cold even during February, don't doubt twice and combine your red A-line dress with over-the-knee boots. You can choose black for your boots and the rest of the staples, or you can go for cream footwear too. no matter which one you choose, they will be a perfect addition to your red outfit, since both colors perfectly fit the red hue.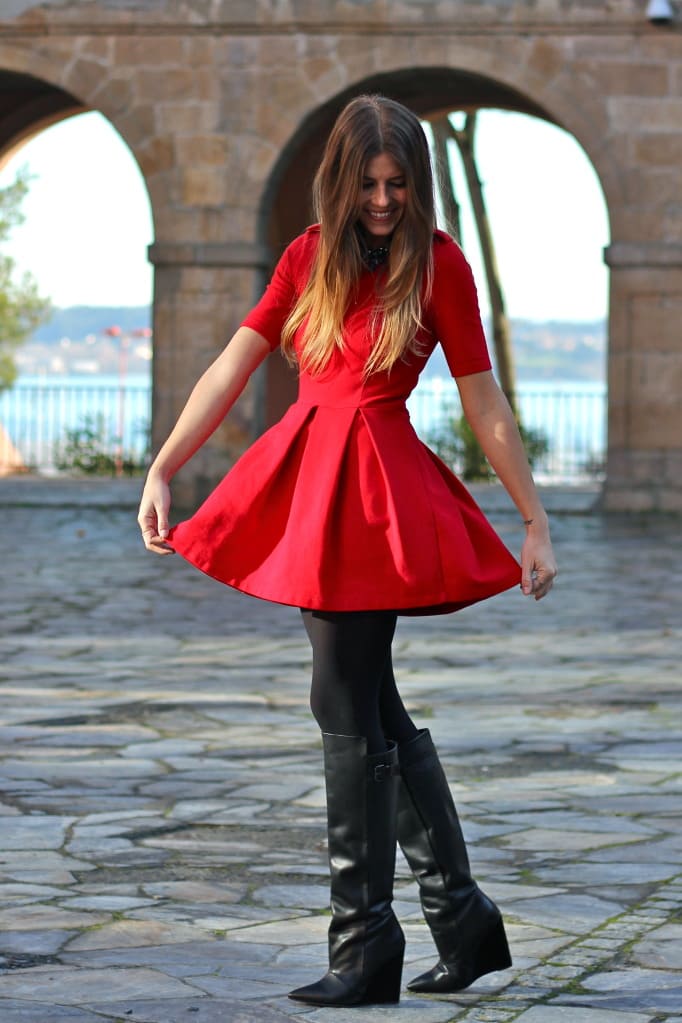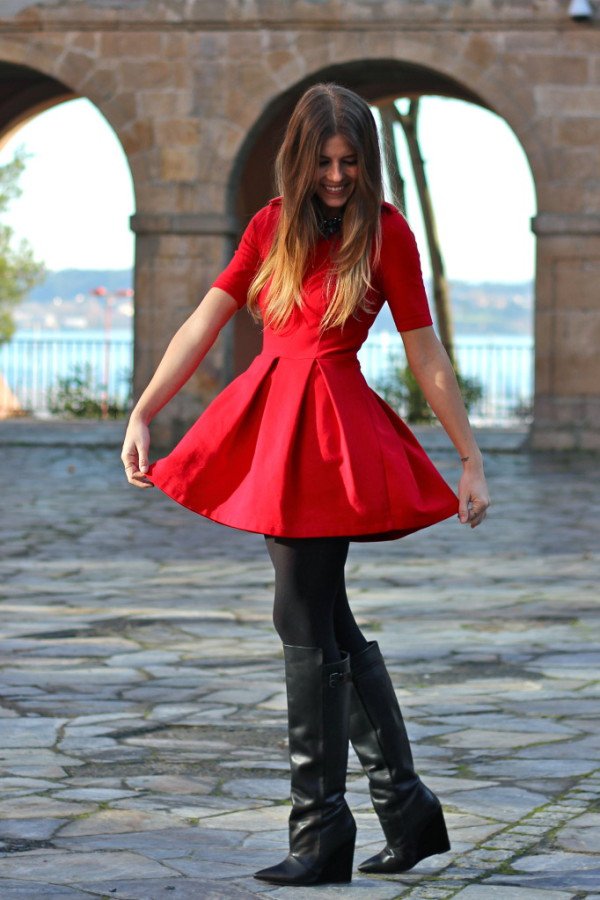 source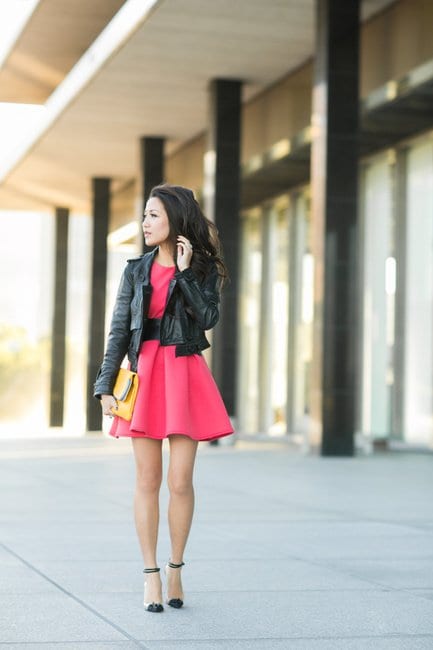 source
We hope that our selection of red dresses Valentine's Day outfits will inspire you in creating the best holiday look. The gallery is full of different dresses that can easily fit different fashion styles. Have you already found your favorite one?