Are you searching for the most fashionable winter staples for the season? In this article, we are sharing with you some chic winter ensembles that every woman should have in her wardrobe. Winter coldness doesn't mean you should sacrifice fashion for warmth. You can stay both fashionable and warm! All you need to do is to choose the right winter ensembles for styling your winter outfits. Here is a list of the ones that marked this winter. If you don't have some of them yet, then put them on your shopping list for this winter, immediately.
Leopard print footwear
If you are looking for an easy way to spice up your winter ensembles, animal print footwear is the right way to go. This winter, leopard prints are a woman's biggest love. The print has been a fashion staple for decades and it never goes out of fashion. Successfully pulling off leopard prints can be a little tricky.  But, when it comes to footwear, things are a little easier, even effortless!
There are so many different ways to style your leopard print shoes this winter. You can wear them with a pair of dark blue jeans and a simple white shirt on top. A leather jacket is the best way to finish the look. Simple gold accessories will add a touch of sophistication to the look, too.  For more formal looks, pair your leopard shoes with black pleated trousers or a black pencil skirt. Wear a blouse in a neutral color and a blazer or trench coat to finish your winter look like a fashionista.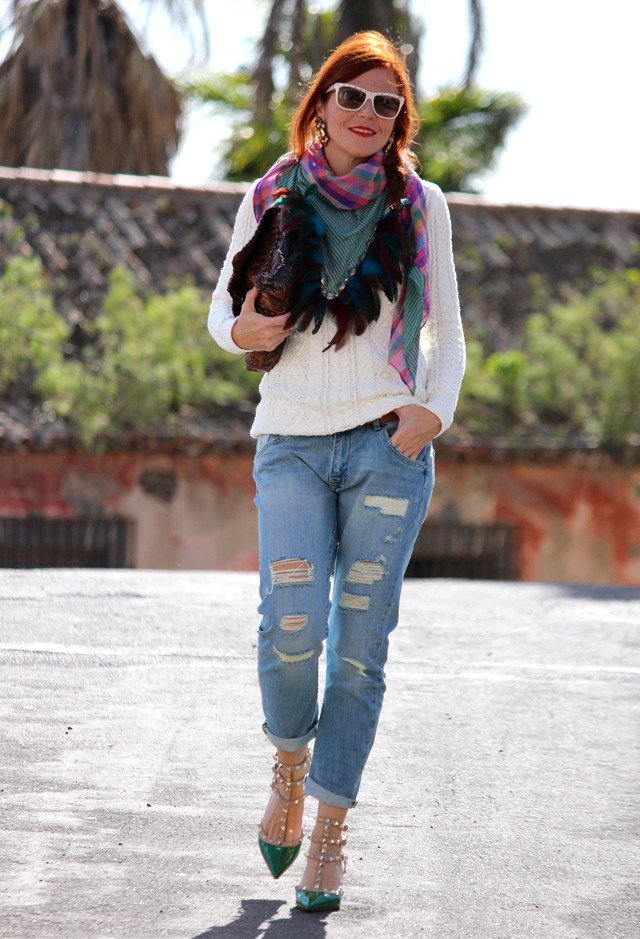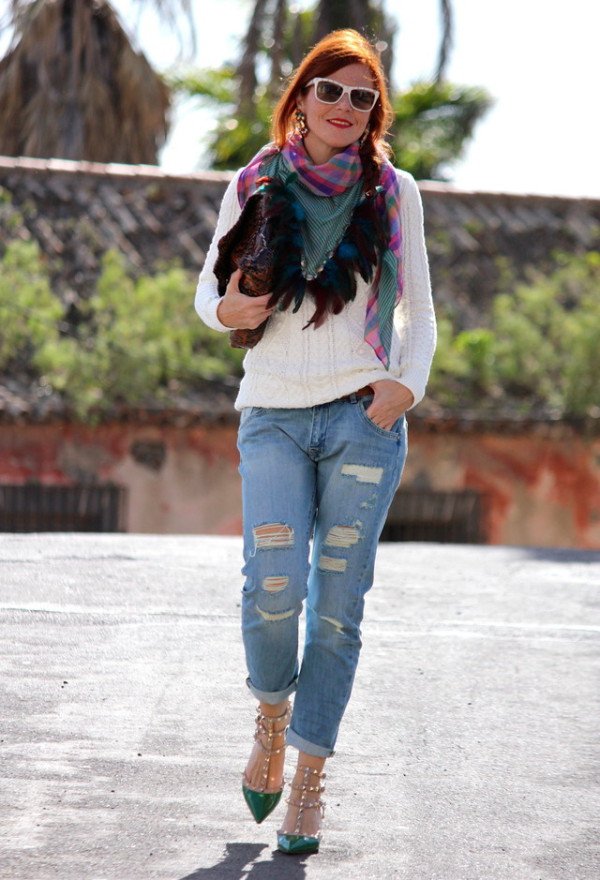 source
A blazer dress in Pepito print
A blazer dress is among the most popular winter staples when it comes to styling formal looks. it is a perfect piece to wear both at the office and to after-work parties or festive nights out with friends. When styling it as a part of your office outfit, wear it with a chic loafer, or over a turtleneck for some extra warmth. Heels are the perfect footwear to pair your blazer dress with. This winter Pepito printed blazer dresses are very popular. If you want to choose print over pale black or grey looks, then a black and white Pepito blazer dress is your thing to wear. For a night out with friends, you can rock on naked legs look. The mini length is the perfect choice for styling some flirty nigh-out attires.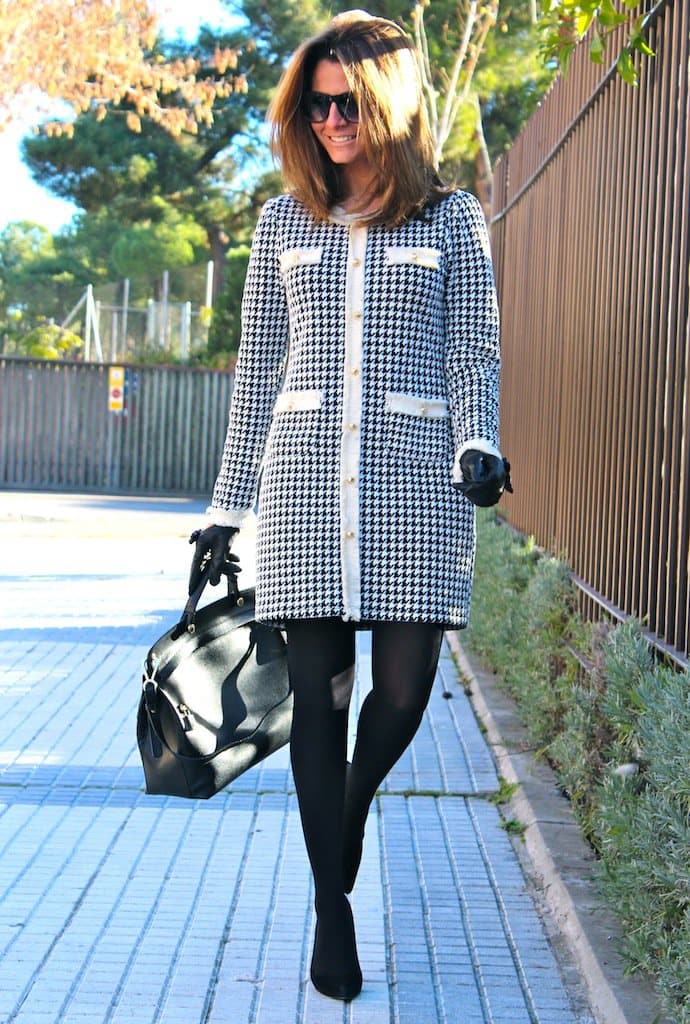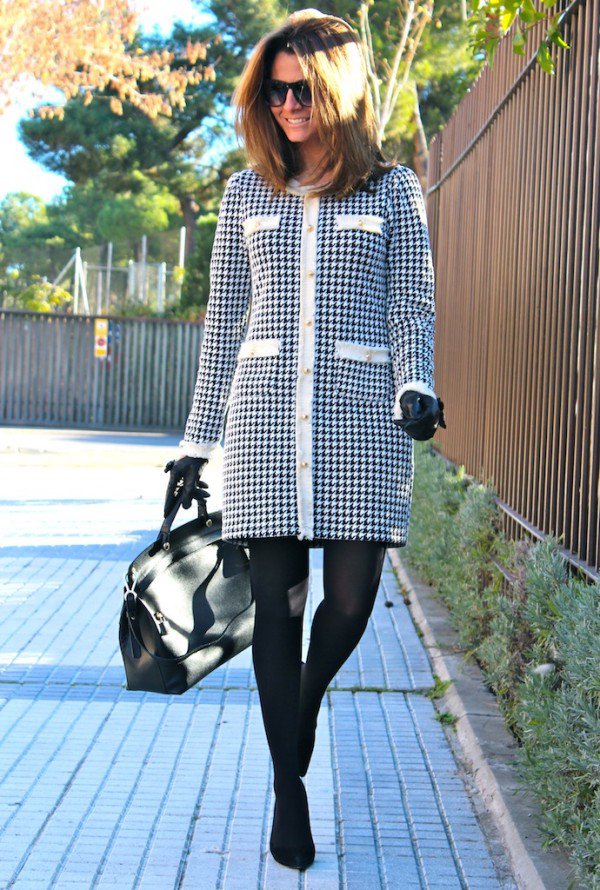 source
Tulle skirt
Are you searching for some winter ensembles that are flirty and fun enough? You have found them! One way to get the desired flirting look this winter is to rock n a tulle skirt. It may sound a little strange to you to wear a tulle skirt during winter, but believe us; it is not strange at all! If you style it the right way, the tulle skirt can be a perfect staple for creating some outfits appropriate for a holiday party or winter wedding.
Tulle skirts took the world by storm a couple of years ago, but they are still very popular in the modern world. The tulle skirt outfits may be a little intimidating because of the statement look the skirt creates. But, if you are willing to make a statement with your appearance, then don't miss to jump into this ever-lasting trend. Combine it with a bold colored knitted sweater and heels and get ready for grabbing all the attention and turn heads.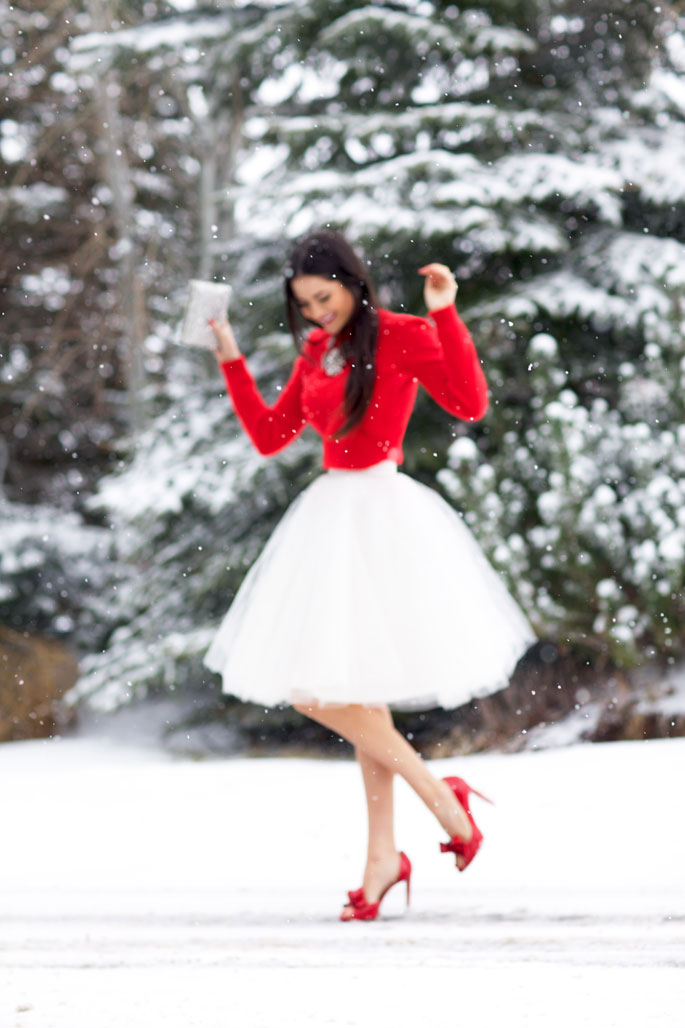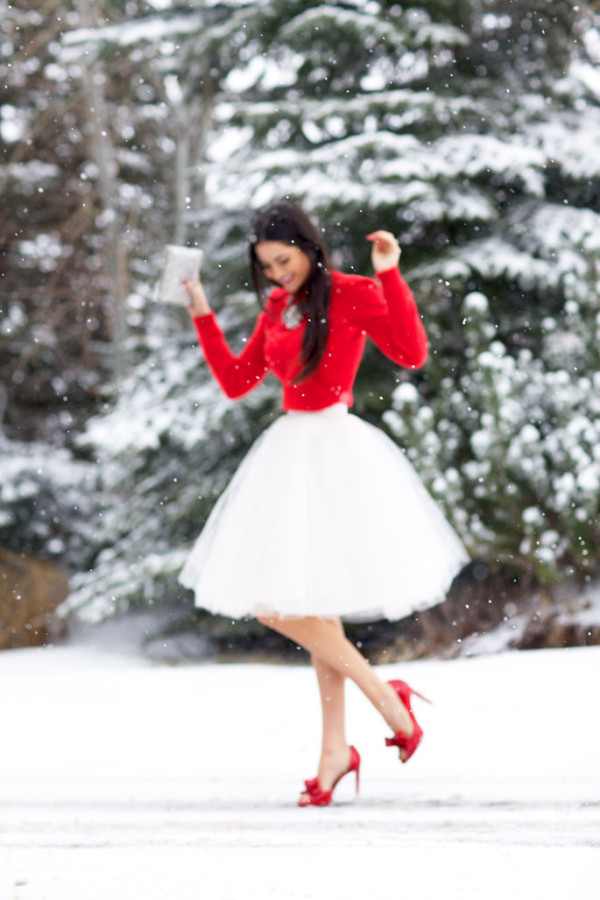 source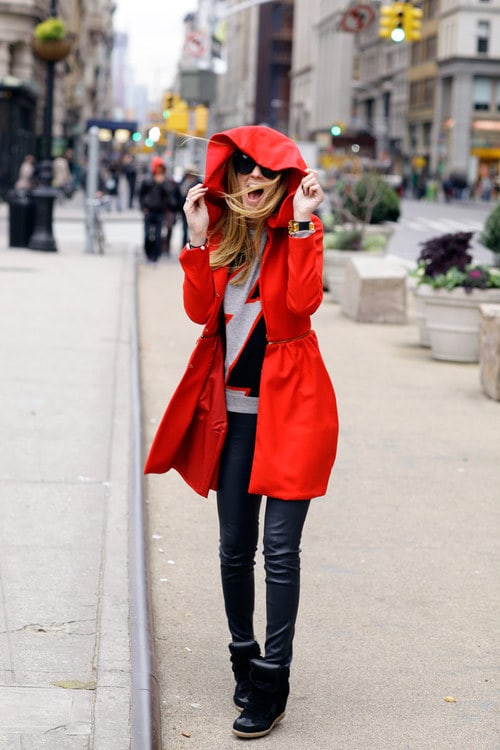 source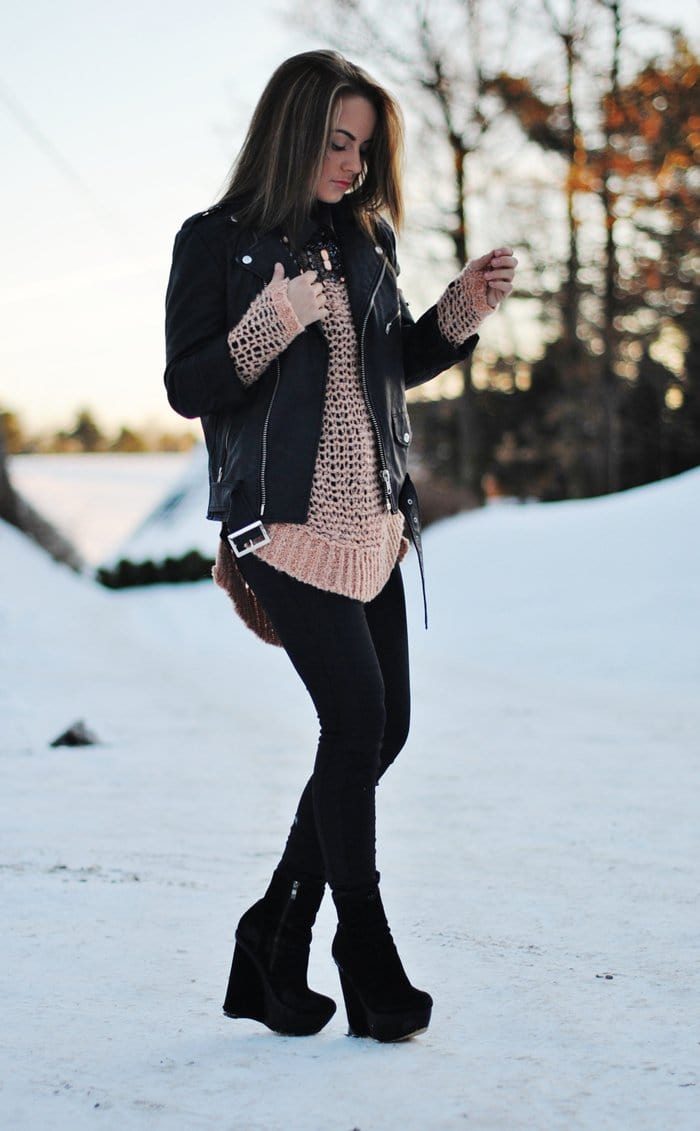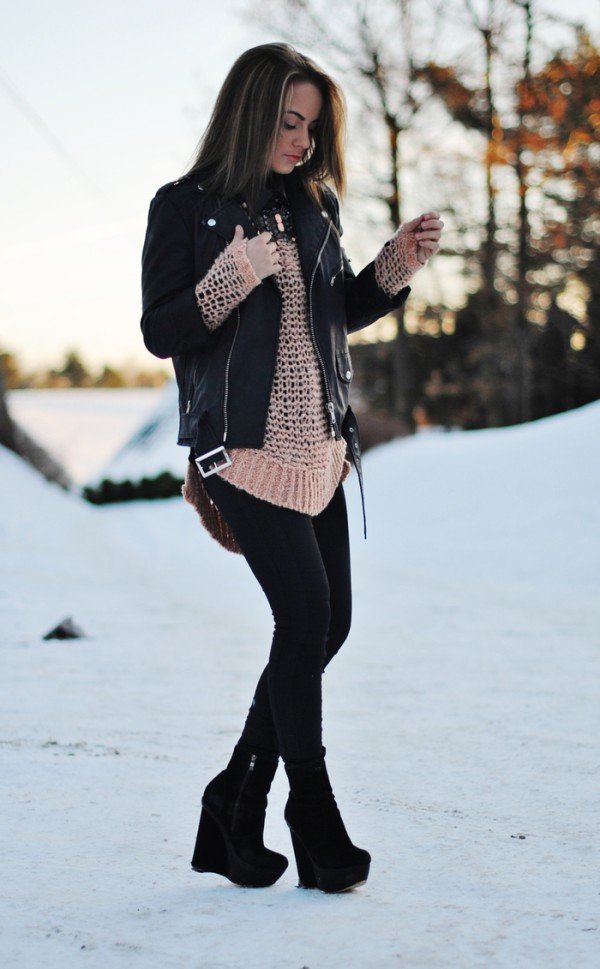 source
Plaid shirt
Plaid is another print that never goes out of style especially during the fall and winter seasons. When it comes to winter staples that every woman should have in her closet this season, plaid shirts come somewhere on the top of the list. You can wear your plaid shirt alone or layer it with other pieces. Winter is famous for layering as a way of styling outfits.  So, don't miss having your plaid shirt as it can help you style a few different outfits with only one piece of clothes. Wear it with a blazer for a preppy look. Style it over a turtleneck for warmer attire. Opt for a vest over it for a more relaxed look. The options are definitely endless.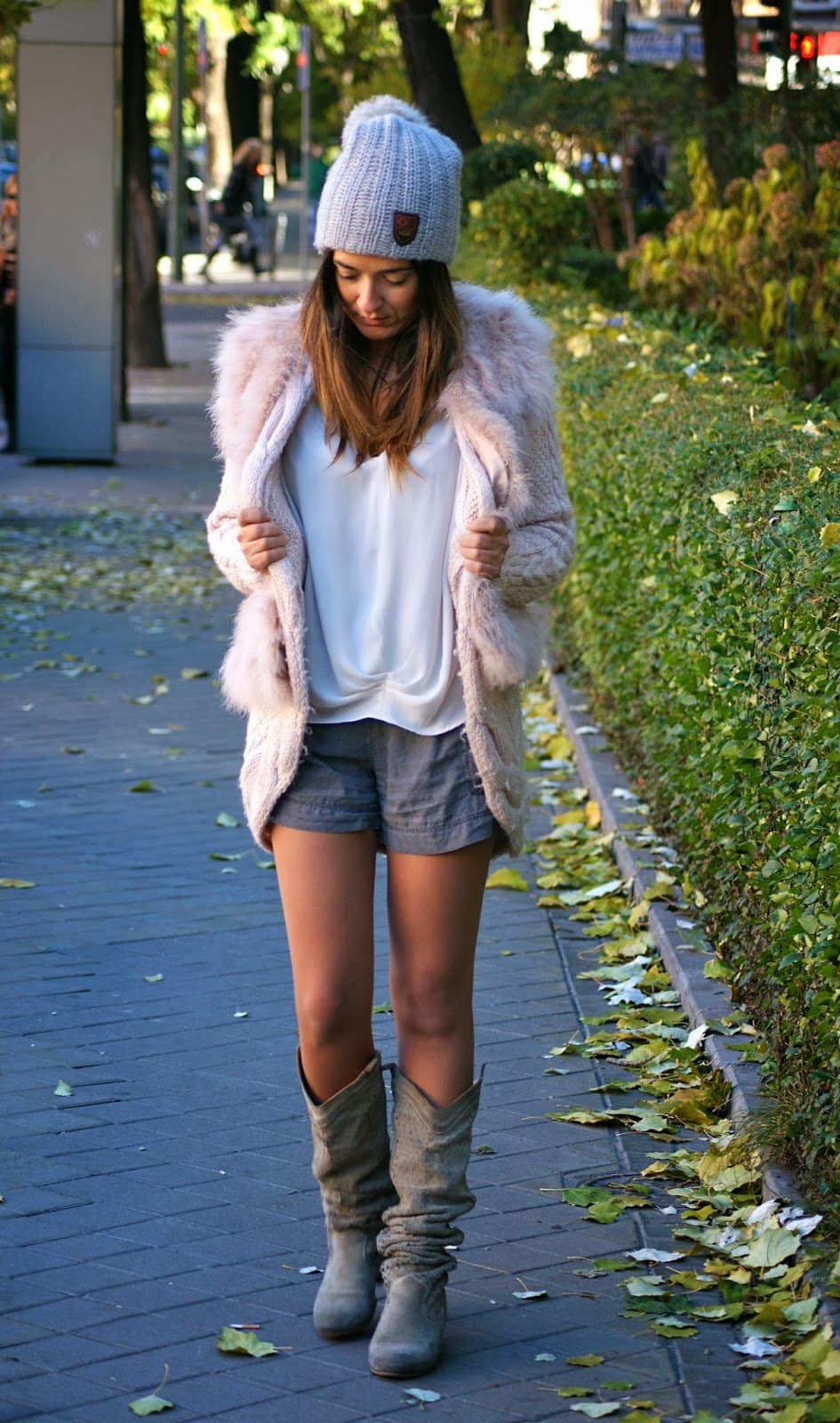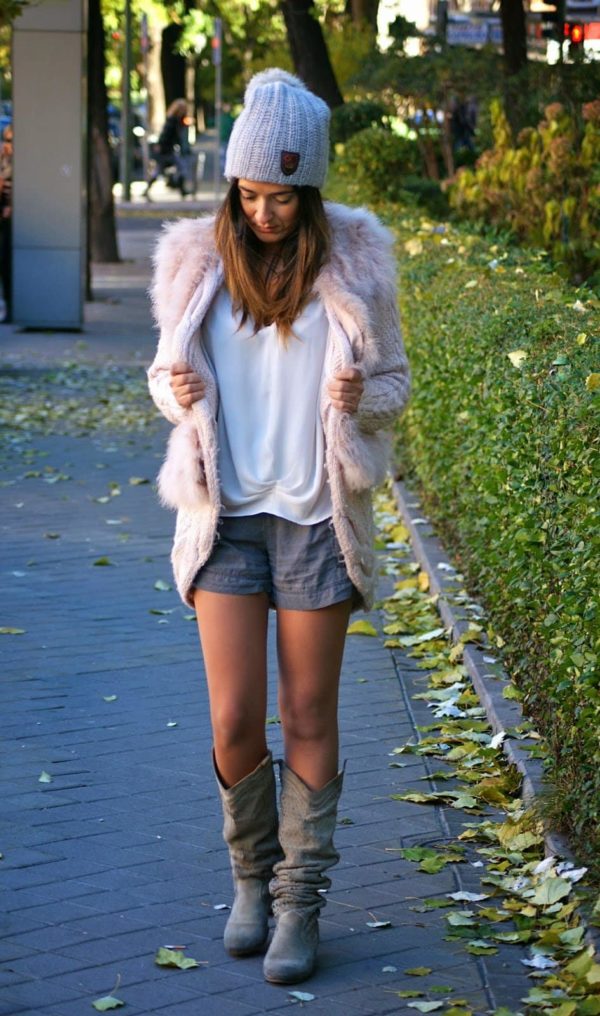 source
Colorful coat
Who says winter is reserved only for dull and dark hues? This winter everything is in the sign of bold colors. If you want to ditch your boring black r grey coat this winter, then don't miss to get your colorful coat. Coats in bold bright hues are among the biggest winter staples this winter. They are a perfect way to instantly boost your winter look. You can rock your bright coat with equally colorful pieces creating some color block outfits. Or you can keep the rest of the look neutral and choose a bold colored coat, that will remain the statement piece in your look.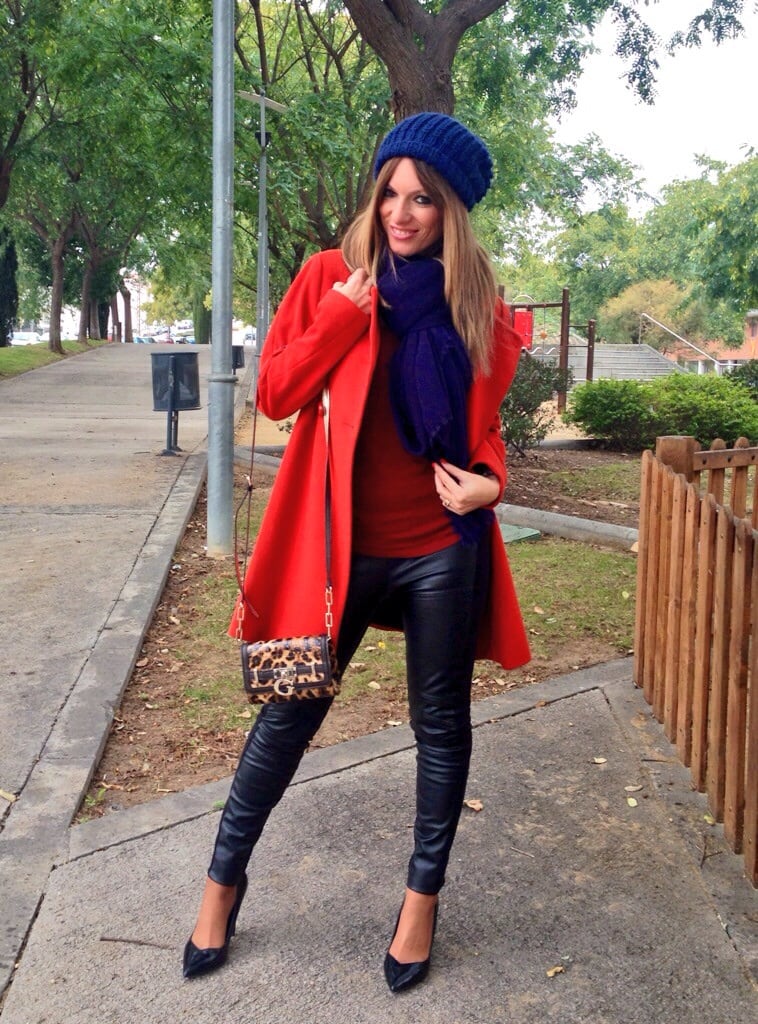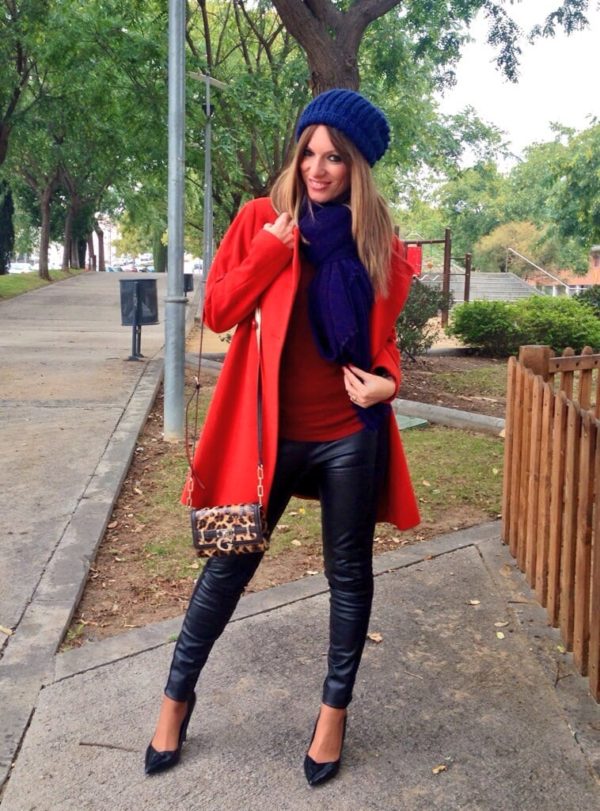 source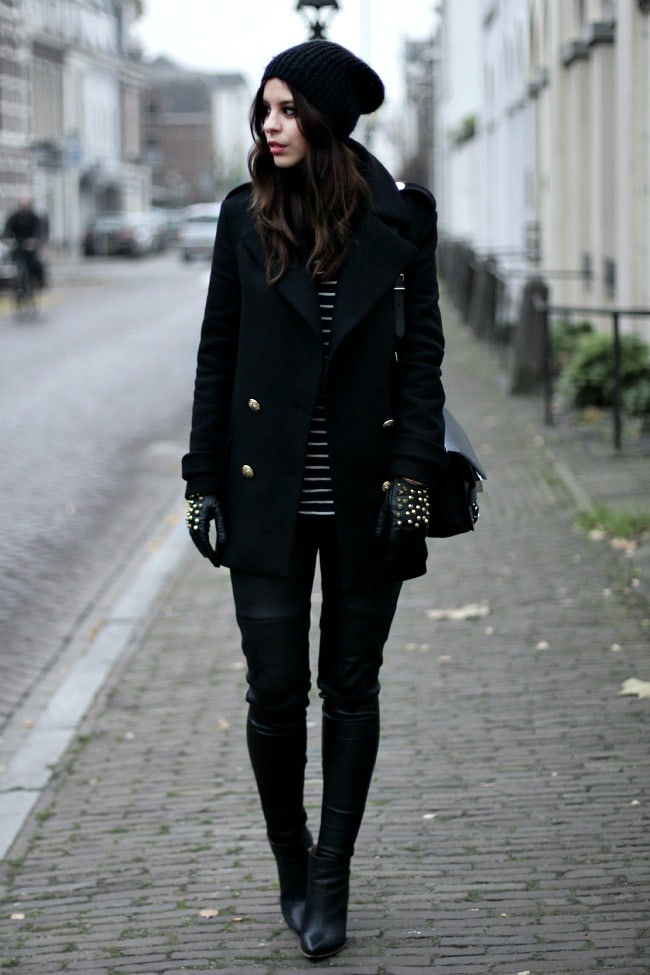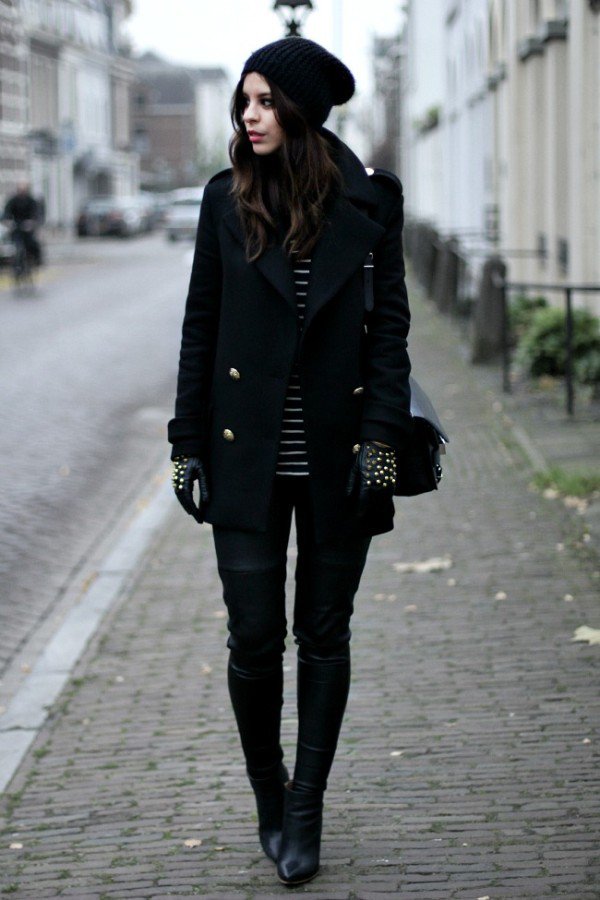 source