Valentine's Day is basically coming in few days. This Valentine's Day is going to look a lot different this year for most of us. There are some divisive feelings around the holiday this year because of the pandemic of the coronavirus that affected the entire world. But, that doesn't mean you can't still look amazing on the day of the love and the wine. These flirty Valentine's Day outfits are going to help you look stylish and flirty even when the holiday is celebrated under pandemic circumstances. You can still have your romantic date night with your loved one at your home or visit the nearest restaurant for a date night out.
No matter the way you choose to celebrate, you would like to look beautiful and modern and, guess what! We have made the coolest selection of Valentine's Day outfits to inspire you. The best part? None of them have the kitschy hearth-printed sweaters! They are not even all red or pink! And the best part: they are all cozy, stylish and very romantic, and you can wear them throughout the whole year. Get the inspirational rolling by scrolling down through these Valentine's Day outfits, and don't forget ever: Love turns the world around!
Cropped Wool Mix Jumper
It is still February, so remember that the weather can still be freezing outside. In order to keep yourself warm (love warms the hearth, but still) bundle up in a wool sweater. Combine it with a midi skirt and high boots to protect your legs from the cold. If you are going out for a date, add in a shearling textured bag. And, voila! You are having your romantic, warming, and cozy Valentine's Day outfit.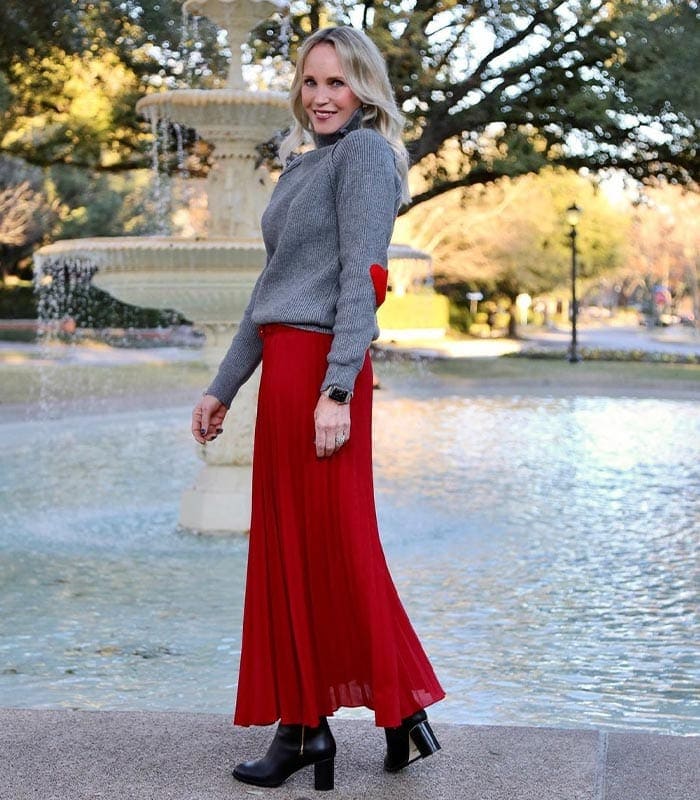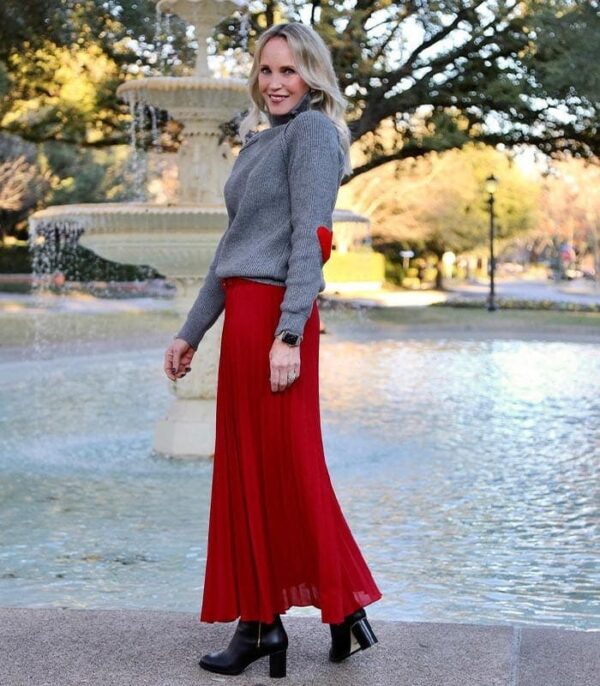 source
The Button Party Cardigan
Are you going out for a casual but still romantic Valentine's Day date? If yes, you should choose a casual outfit too. And when I say casual, I mean semi-casual, because, at the end of the story, you are still going out to celebrate, right? High-waist jeans combined with a buttoned cardigan can help you instantly get your perfect casual Valentine's Day outfit. Add white booties with semi-high heels and give the outfit some romantic and more formal vibes.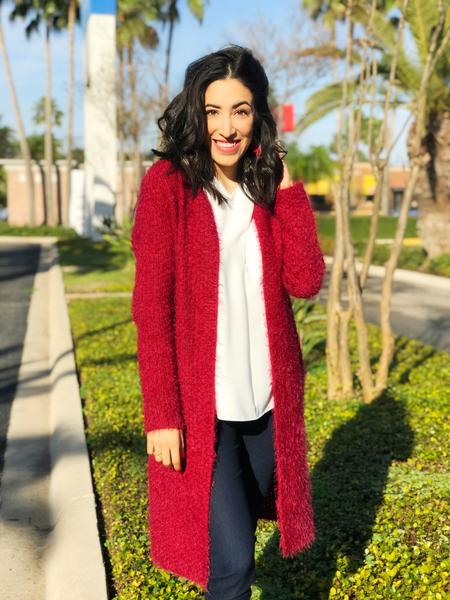 source
Sequin Dress Queen
For a date night, we recommend you a shimmering black sequin dress. It is a timeless piece most of the women already have in the wardrobe, so just take it off of the hanger, and you are about to become a sequin dress queen. No, it is not a cliché to wear sequins on Valentine's Day. Yes, you can still combine it with sheer tights and black shoes for an even more elegant look. This year full of social distance and pandemic stress has made us forget wearing shinning outfits. Valentine's Day is a perfect chance to wear your favorite sequin dress again.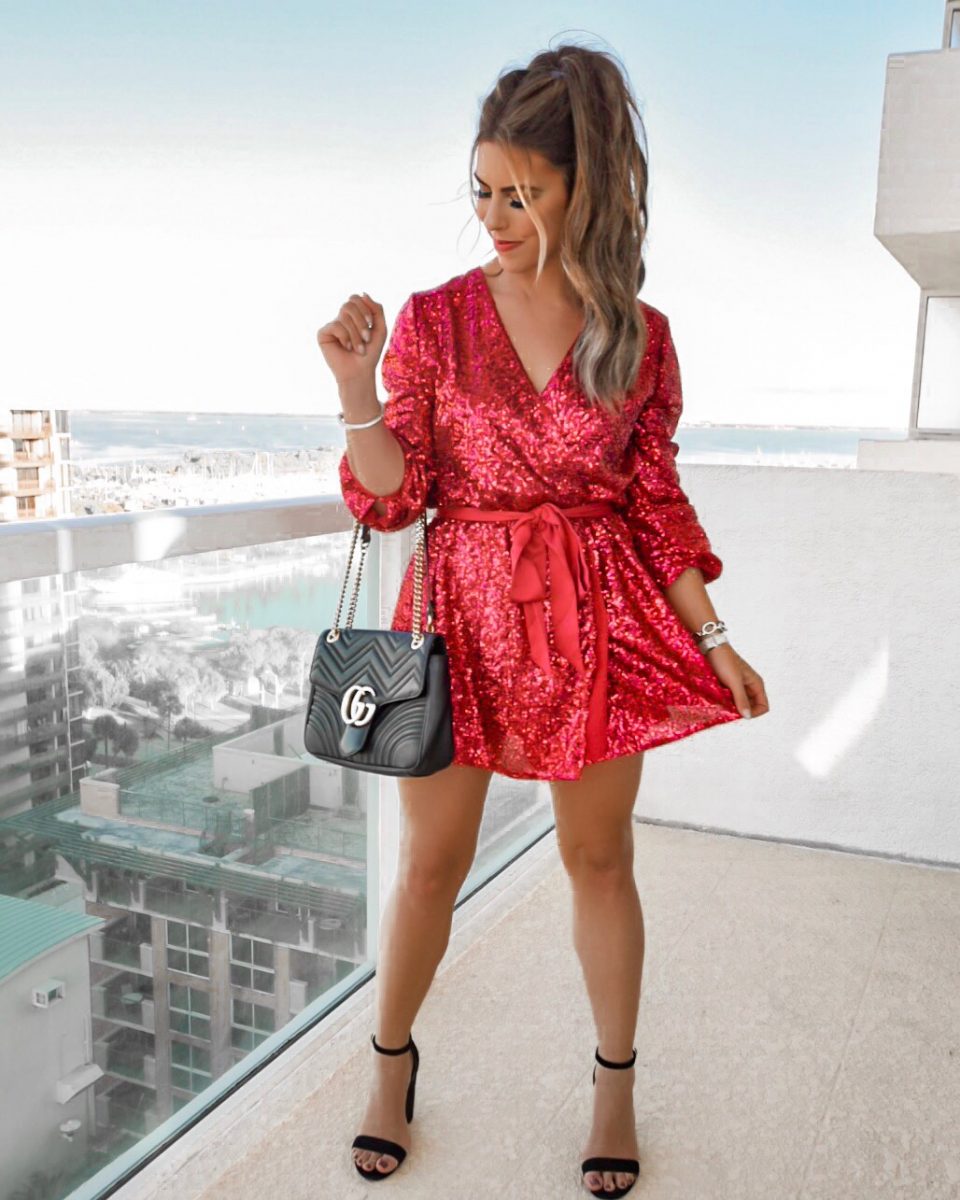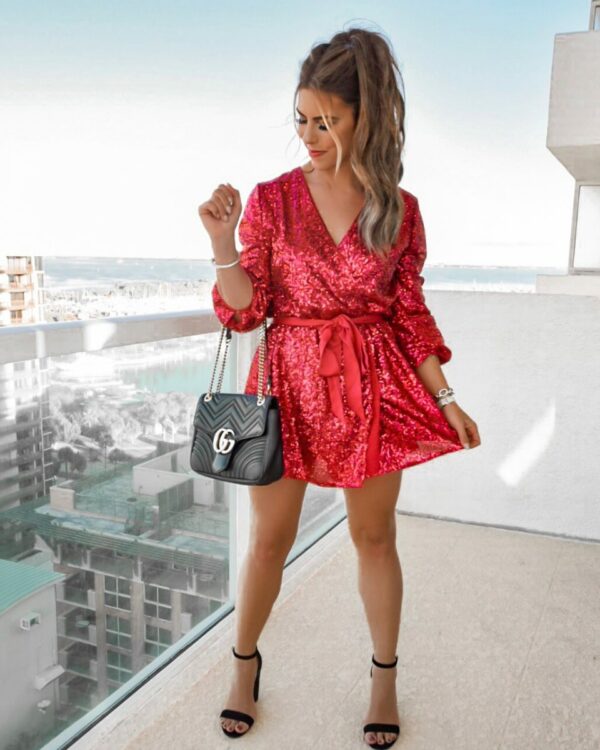 source
A Monochrome Red Passion
Do you want something non-traditional, but still romantic and red? Go for a red-on-red monochromatic outfit. Combine a red turtleneck sweater with a red leather skirt. Add black heels to break up the outfit, or keep the monochromatic look by choosing some red heels. It is an outfit that will never fail you. Red and passionate, but still cozy, warm, and casual. What else can you ask for from Valentine's Day outfit?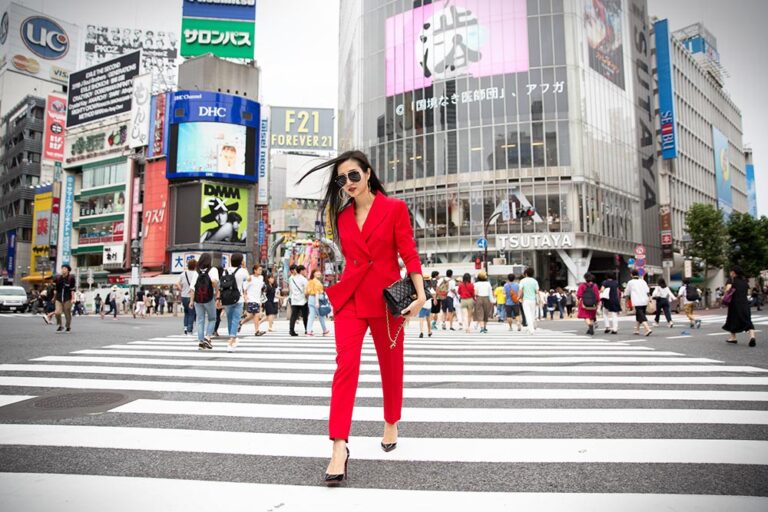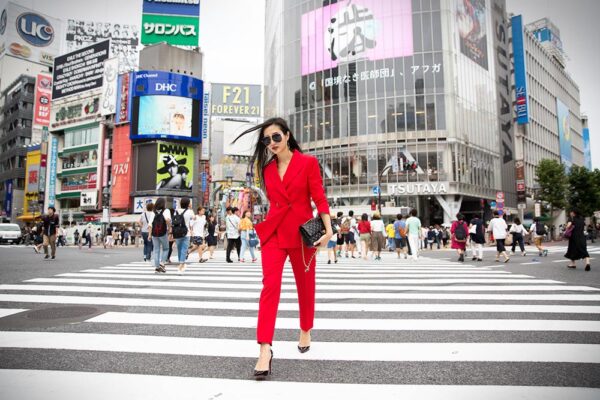 source
A Silk-Satin Mini Skirt and Sweater
A knitted cardigan combined with a silk-satin mini skirt? It sounds flirty and romantic, and still not that cliché. If you dare to combine these two, at the first sight, different fabrics in one outfit, then we recommend you to add some combat boots on too. This way you will make the silk look casual and not "too much". Combined like this, these pieces will create an amazing outfit that your loved one will simply adore. Adding feminine (silk) and casual (knitted sweater) elements to it will express both sides of a personality every woman wants to show.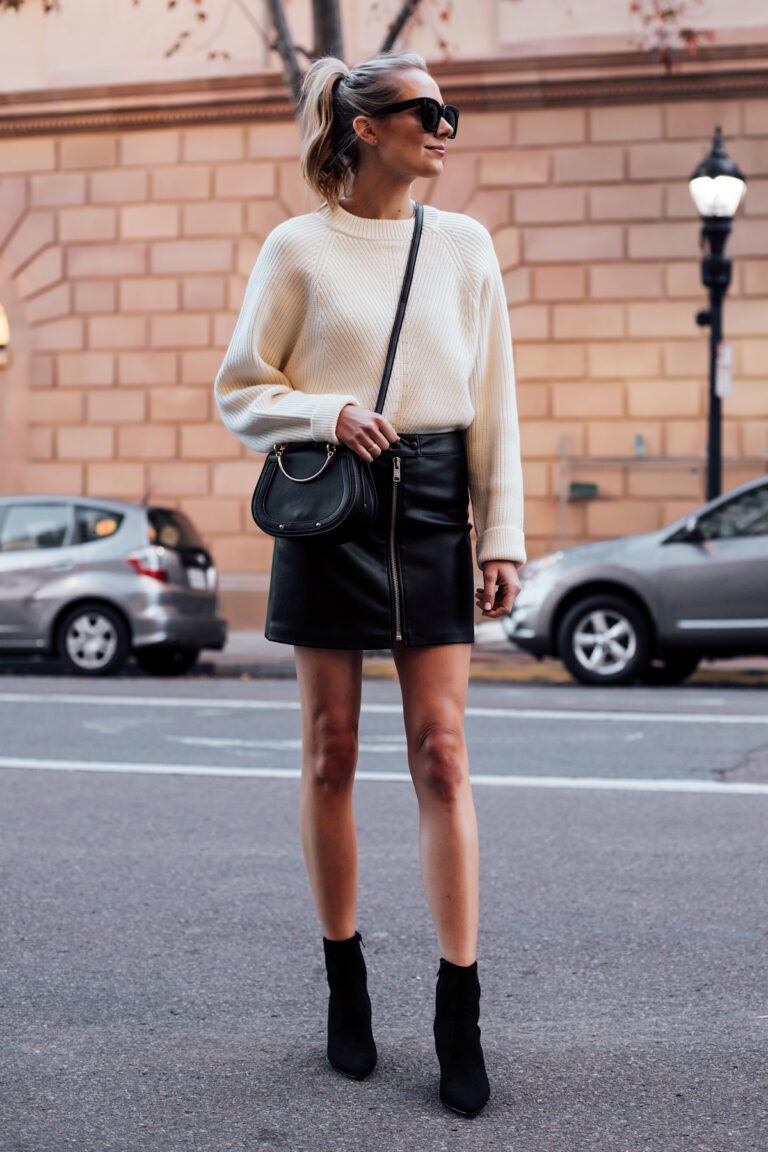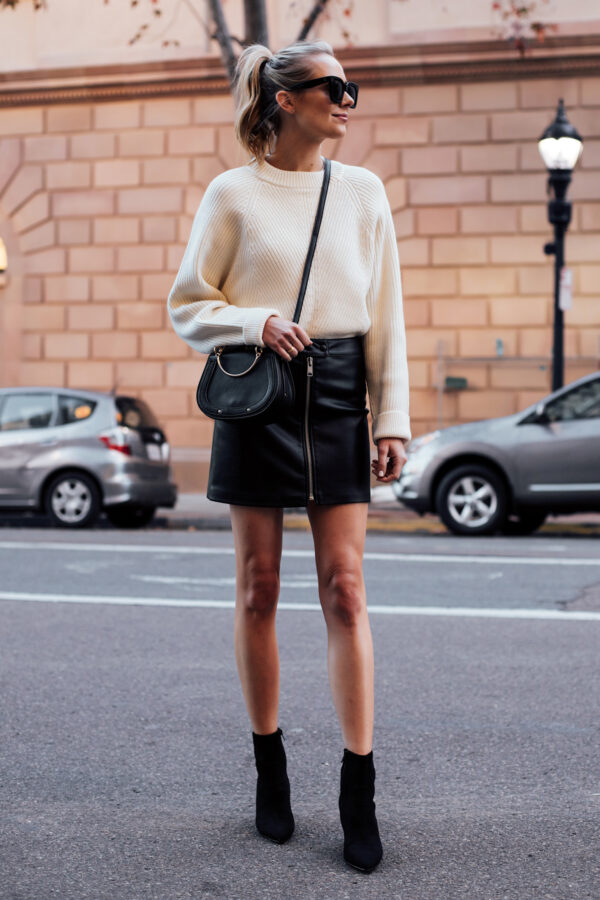 A Chenille Mini
For a soft and trendy look, choose a chenille sweater dress. It will make you feel comfortable and warm. At the same time, it is going to perfectly fit any Valentine's Day date. You can choose this variant for both day and night date out. Combine the dress with neural knee-high boots to keep things trendy and flirty.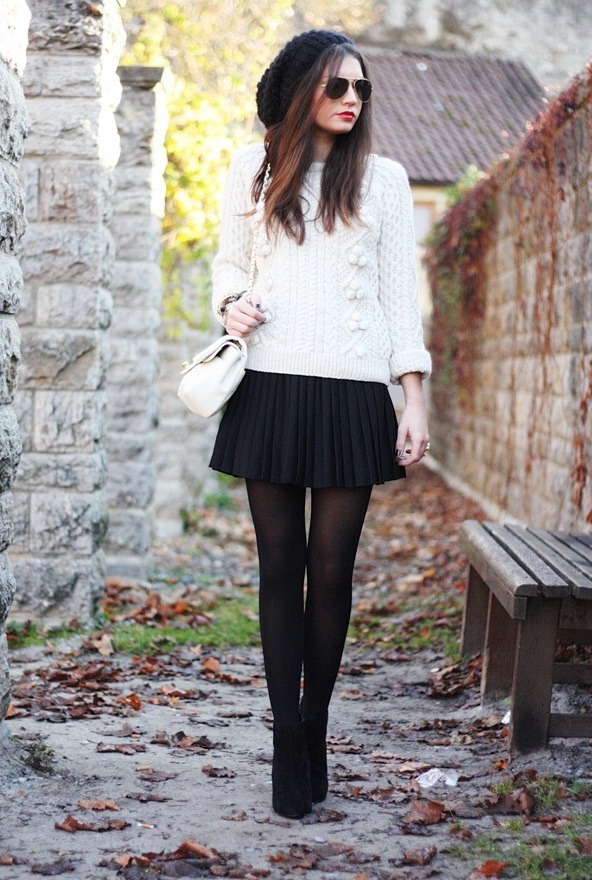 source
Flared Pants and a Sweater
You are not having any specific plans for Valentine's Day? It doesn't mean you have to celebrate it dressed in your favorite pajamas, right? You can still look feminine and beautiful even if you are having a home date in front of the TV watching some romantic comedy or listening to romantic songs and cheering to love. For a cozy date at home, you can choose statement flared pants combined with a graphic sweater. It is at the same time fun and romantic outfit that you will feel comfortable wearing.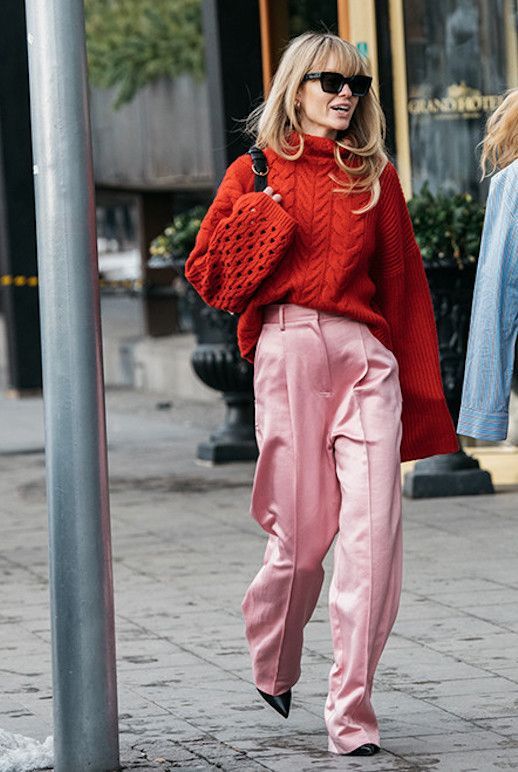 source