Are there some mysterious qualities that make French women being and looking so stylish? Yes, there are! And we are sharing them with you in this article. Here you can find all the Parisian fashion rules to copy from the French woman. If you want to look as stylish as they do, we invite you to follow these Parisian fashion rules without skipping any of them. French women know how to wear stylish and at the same time comfortable pieces. From cozy footwear to statement accessories, read all you need to know to copy the Parisian fashion style.
Many women around the world tend to follow Parisian fashion influencers and get inspiration from their outfit ideas. Their fashion rules are timeless, simple, and relevant to every age group. So, no matter your personal style, your age, or your fashion preferences, we are sure you will find something for you to copy. Read these helping Parisian fashion tips listed below and achieve the effortless quality French women and well known for.
Parisian fashion lesson number 1: Skip the Bold Colors and Instead Go for Head-To-Toe Neutrals
One of the first Parisian fashion rules to follow is to stick to neutral colors. Always tend to wear colors like black, white, brown or green. These neutrals are seasonless and so easy to be styled and combined no matter the seasonal circumstances. Choosing any of these colors will help you create outfits that can be worn again and again. Tend to fill your wardrobe with pieces in these timeless colors and you will never be run out of fashion outfit ideas.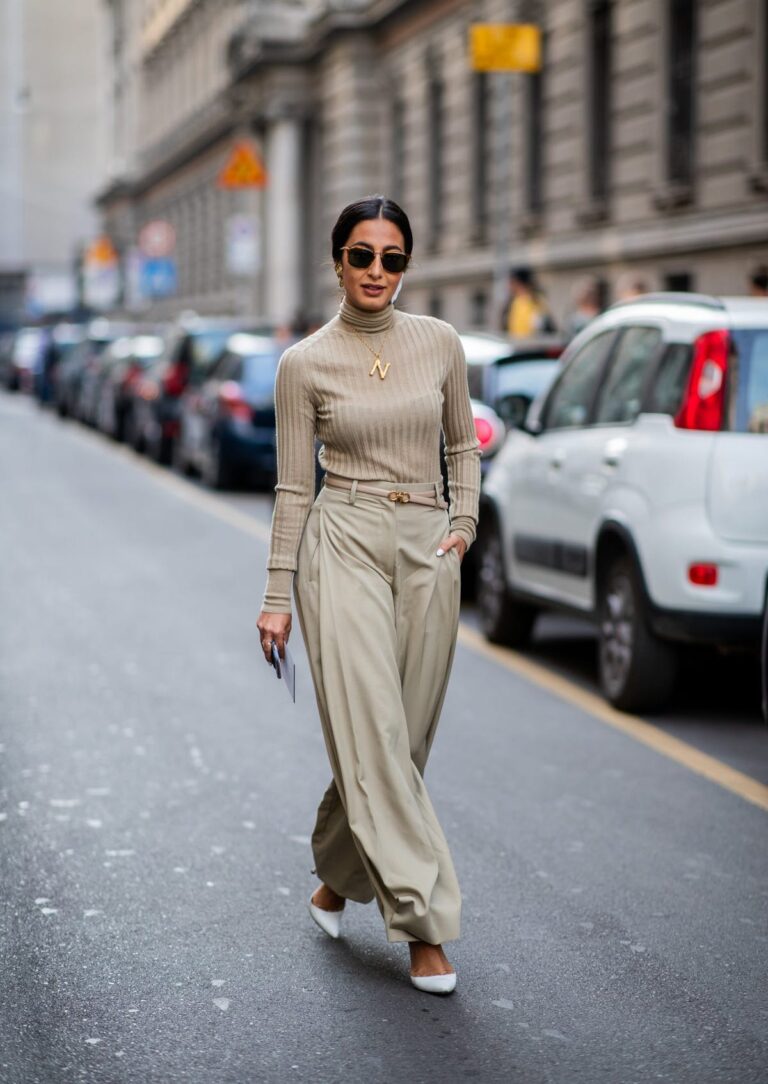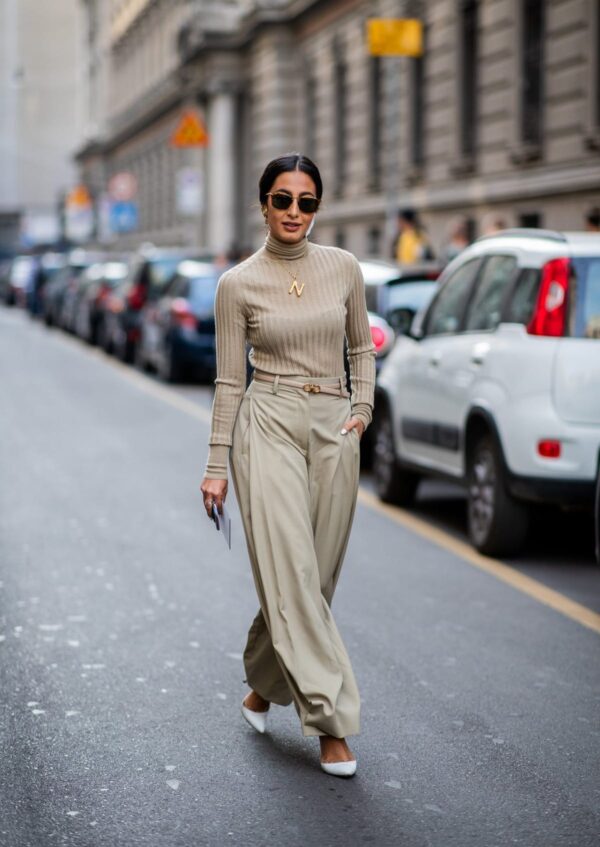 source
Parisian fashion lesson number 2: Ankle Boots Are Essential
If you are making a list of all the essentials you need to tap into French woman style, then put ankle boots on the first place. They are so comfortable, practical, and cool. And, you can wear them even in spring, fall and winter. Ankle boots are perfect for walking cities like Paris, so if you do walk a lot during the day, don't miss getting yourself a pair (or more) of them.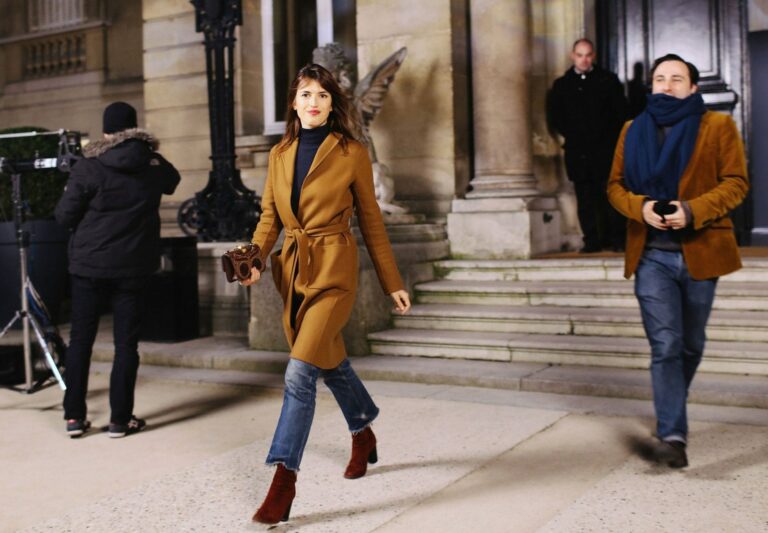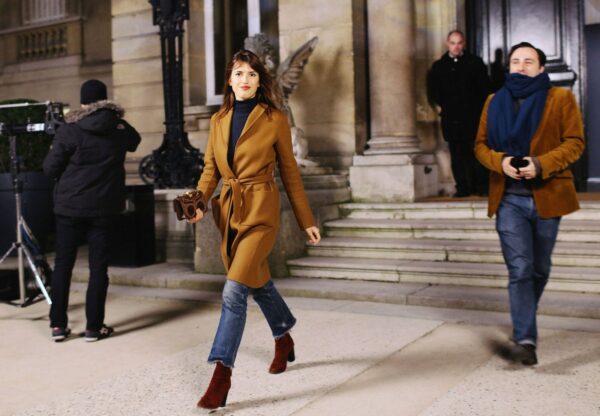 source
Parisian fashion lesson number 3: Printed Dresses Will Never Fail You
Printed dresses are maybe one of the most favorite pieces in the French woman wardrobe. They would proudly walk around wearing their favorite polka dot or floral printed dress. And they would look so pretty that you can't turn your head out of them. Spring is about to come in a month, so if you want to express your Parisian fashion style, this is the best way to do it. Pair your printed spring dress with a small basket bag and sneakers and voila, you are a step far from a real French woman.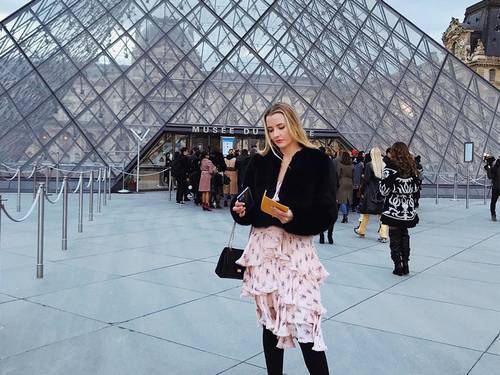 source
Parisian fashion lesson number 4: When in Doubt, Wear Tailored Menswear
Parisian women love nothing more than oversized blazers. If you have the chance to walk down the Parisian streets you will find most of the French woman wearing a tailored oversized blazer. They style it with a simple T-shirt for a more casual outfit. The ones who dare to go bolder, choose bolder prints, like a leopard, and style it with a button-down shirt.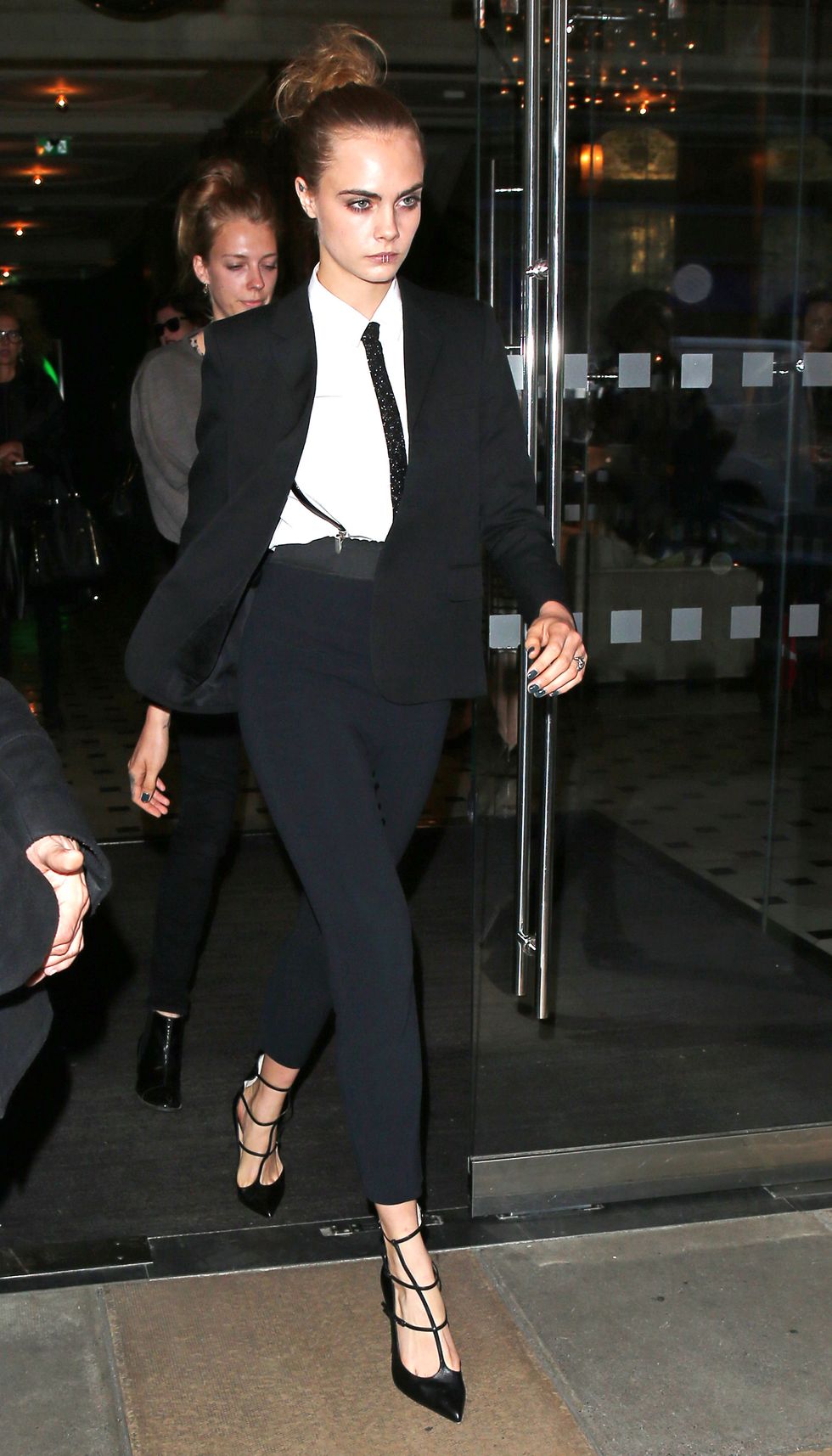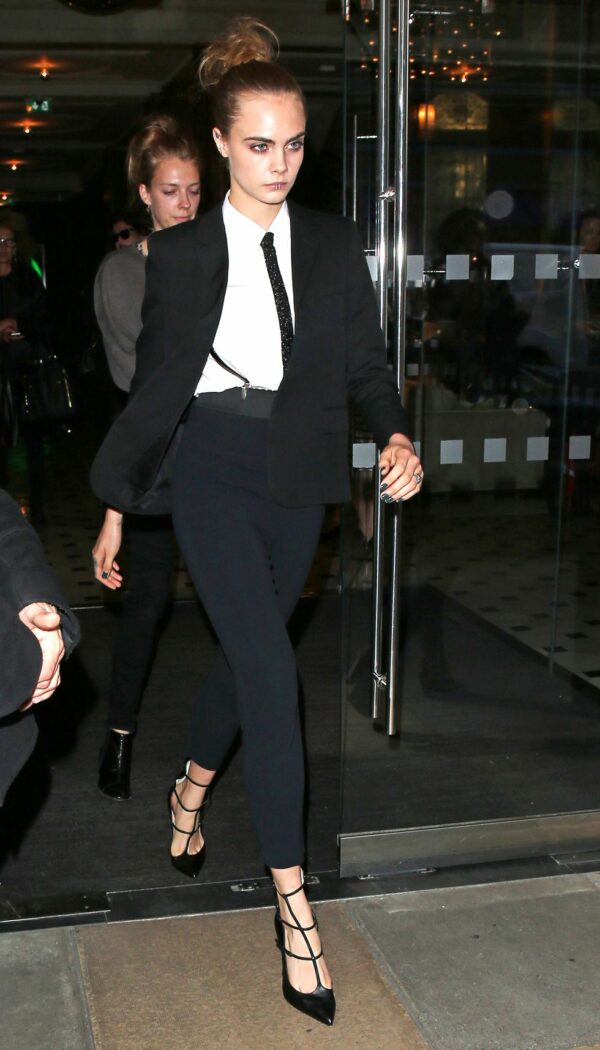 source
Parisian fashion lesson number 5: Get a Jumpsuit
Jumpsuits have been so popular in the last few years. Women around the whole world started wearing jumpsuits. The best about them is that they are so comfortable to be worn, and are very versatile. Even some nontraditional brides-to-be choose to wear a wedding jumpsuit for their big day. The Parisian women, on the other hand, choose more casual versions to wear during the day. Although, you can still find many women wearing dressier-styled jumpsuits for night-out moments and more formal occasions.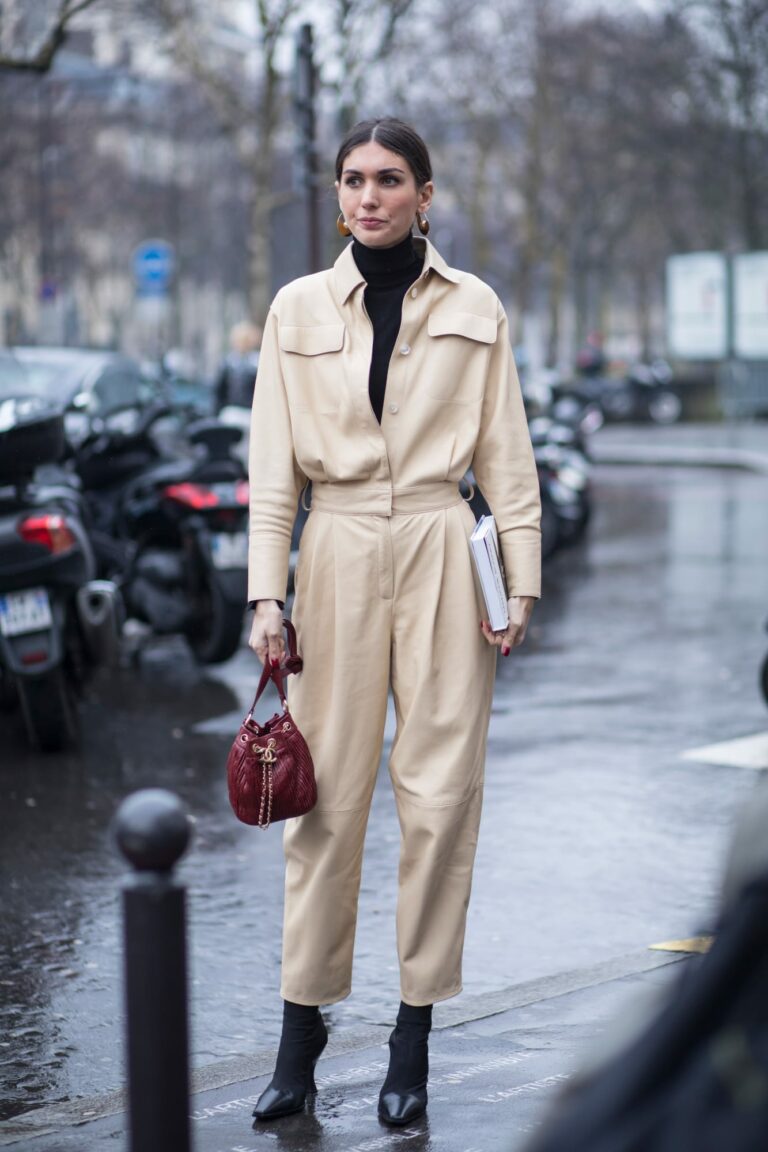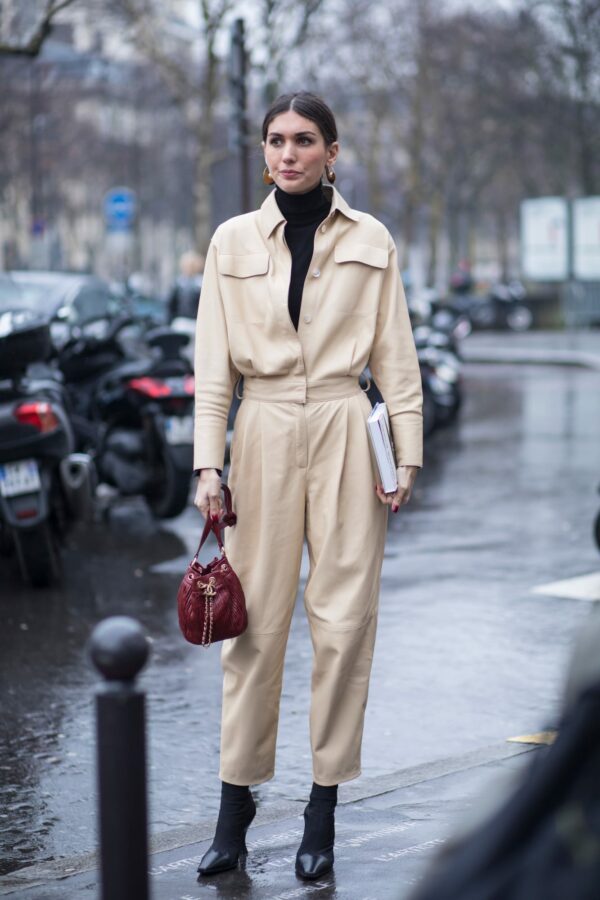 source
Parisian fashion lesson number 6: Avoid Wearing Uncomfortable Heels
Women get absolutely crazy about heels. Other women definitely do. French women: absolutely don't! They skip wearing sky-high heels and instead, choose to wear comfortable block heels. Shoes are one of the most important pieces of the outfit, and they tend to wear stylish and modern heels, but with a reasonable high. Women should work wearing these heels from day to night, so you would also agree that your heels need to be comfortable and not that high, so you can stay in them the whole day.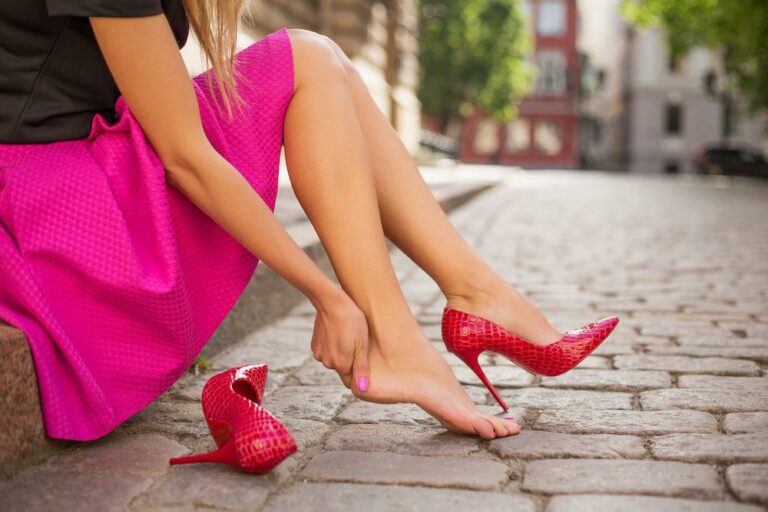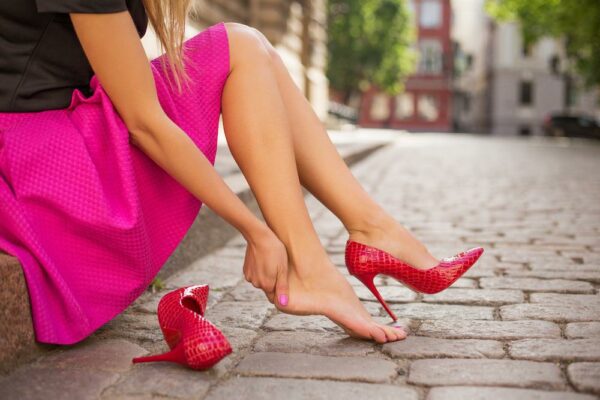 source
Parisian fashion lesson number 7: Get a Bag You Can Wear Anywhere
Parisian women never over-accessorize! But they definitely know the importance of a bag and its impact on the whole outfit. That is why they tend to get a bag that will be versatile no matter the occasion. From baskets to saddle style, bags are the most important pieces in Parisian woman's wardrobe. Parisian women are not obsessed with fashion brands, so they would wear any bag that suits them no matter that there is no brand name standing behind it.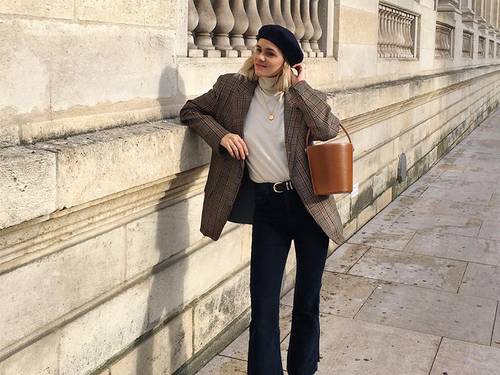 source