Red passion, red love, red vine! The day of love and vine is about to come in few days and you are still thinking how to style the perfect Valentine's Day outfit? You have no idea what to wear for this so special day for you and your boyfriend. Why don't you go simple and symbolic and instead of thinking too much, you just decide to wear the always winning red outfit? The color of love, passion and vine is always the best choice to celebrate the best feeling ever felt. You don't know how to style a red outfit and get the gaining combinations. Let us help you! Follow the most romantic all red Valentine's day outfits presented in the gallery bellow.
The list of possible combinations to do is limitless. Red is just a perfect color that can be combined with all the other colors, or that can be worn alone for those who dare to go bolder in their style. Below we have shown you the best ways to wear all red outfits which look modern, luxurious and so sexy. Red is definitely a gaining color combination. You can go for "from toe to head red outfit" and you won't look boring at all, instead you will catch everyone's eyes where ever you appear.
Some possible combinations are presented below. Just scroll down the page. We are sure you will enjoy our suggestions for you.
Red jumpsuit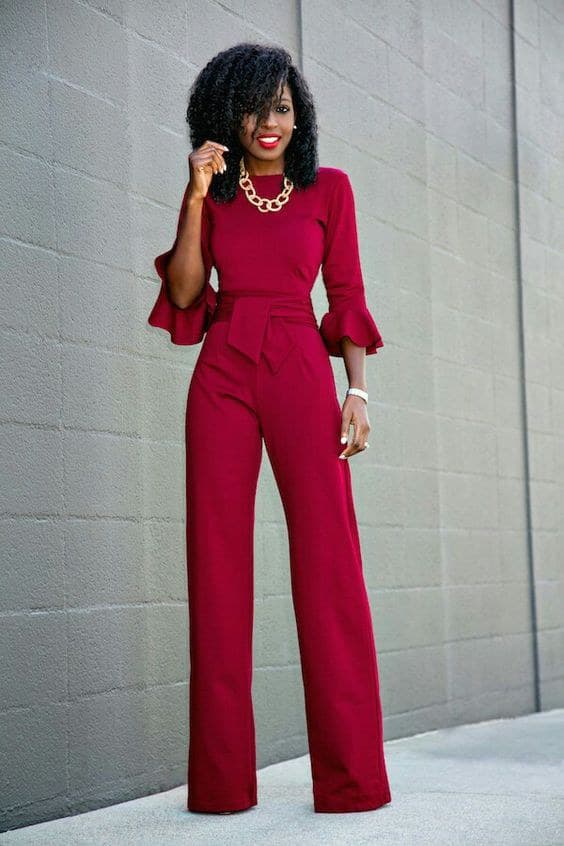 source 
Monochrome Outfit
 source
Red lace midi dress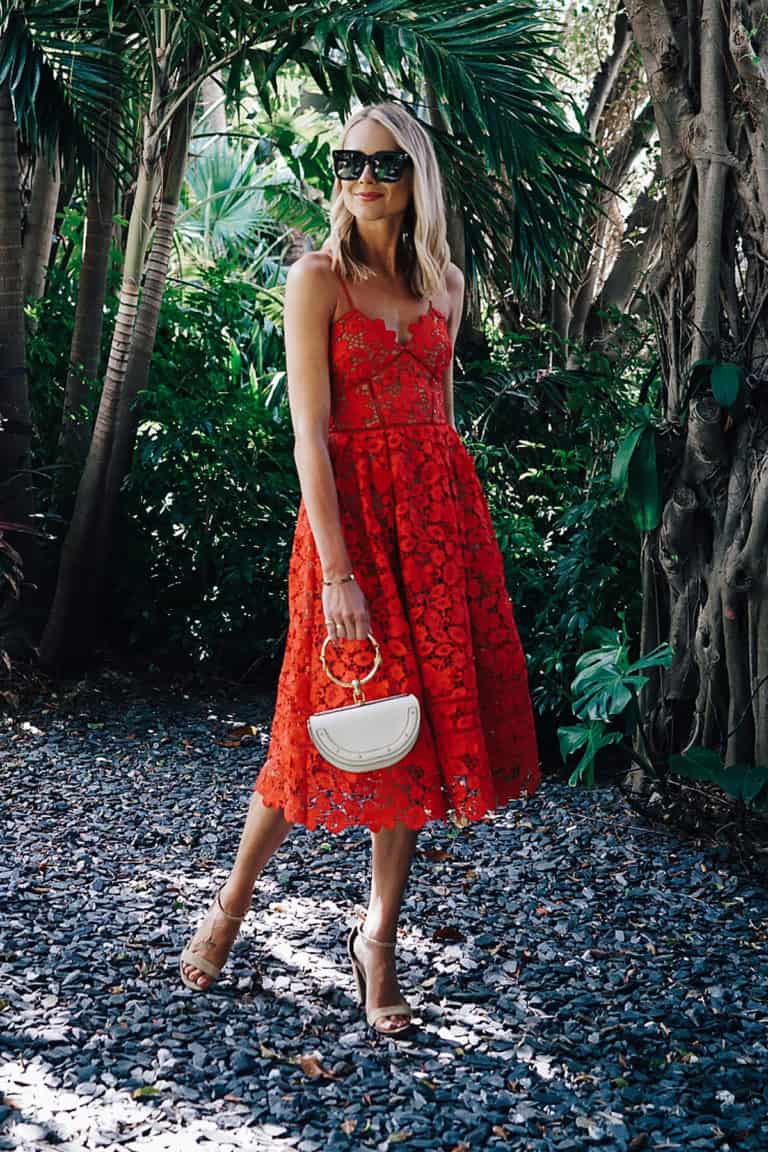 source 
The little red dress
What do you think about a little red dress that will show your legs and will make them look longer than they really are, or do you prefer a jumpsuit combination which is one of the first choices that every woman does in the last fall/winter season?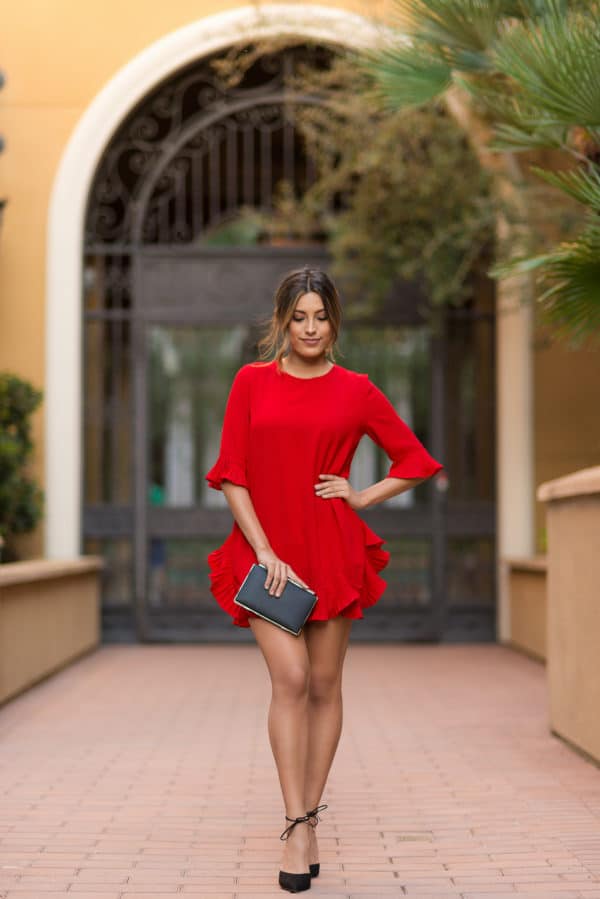 source 
Long red gown
Are you going to have a memorable night under thousand of lights with quiet music behind? What to choose for this type of Valentine's Day celebration? The eternal long red gowns that will make you shine under the lights.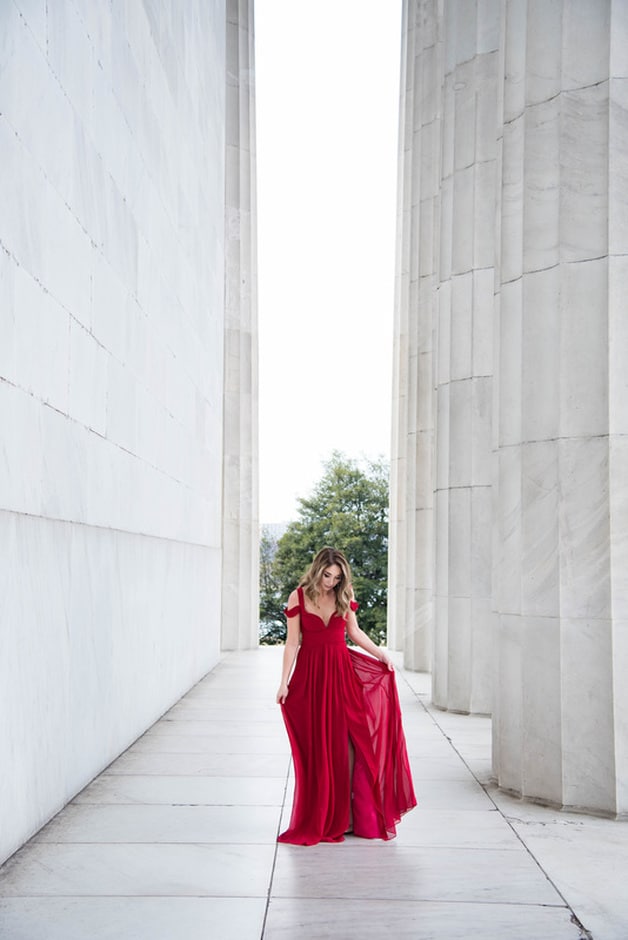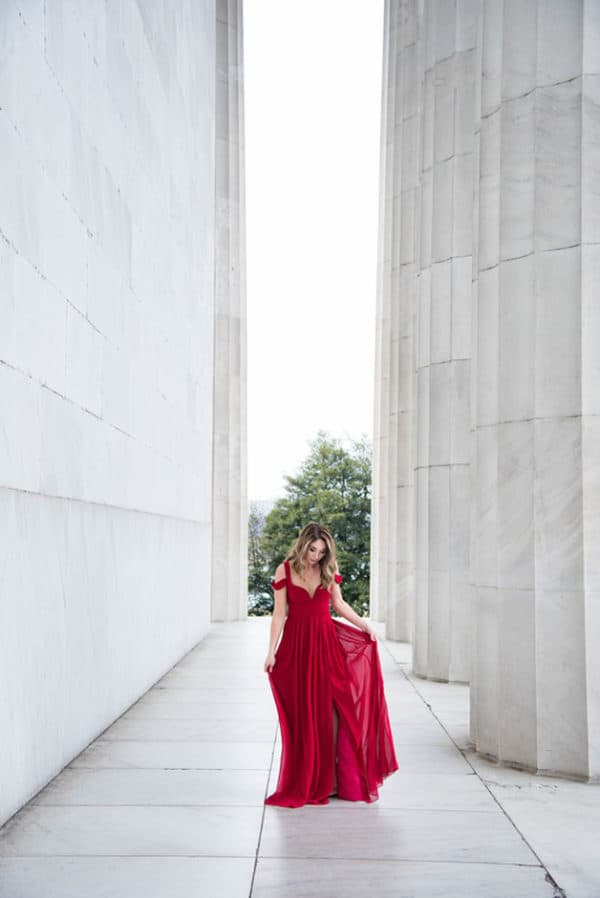 source 
Red flirty dress with thigh-high boots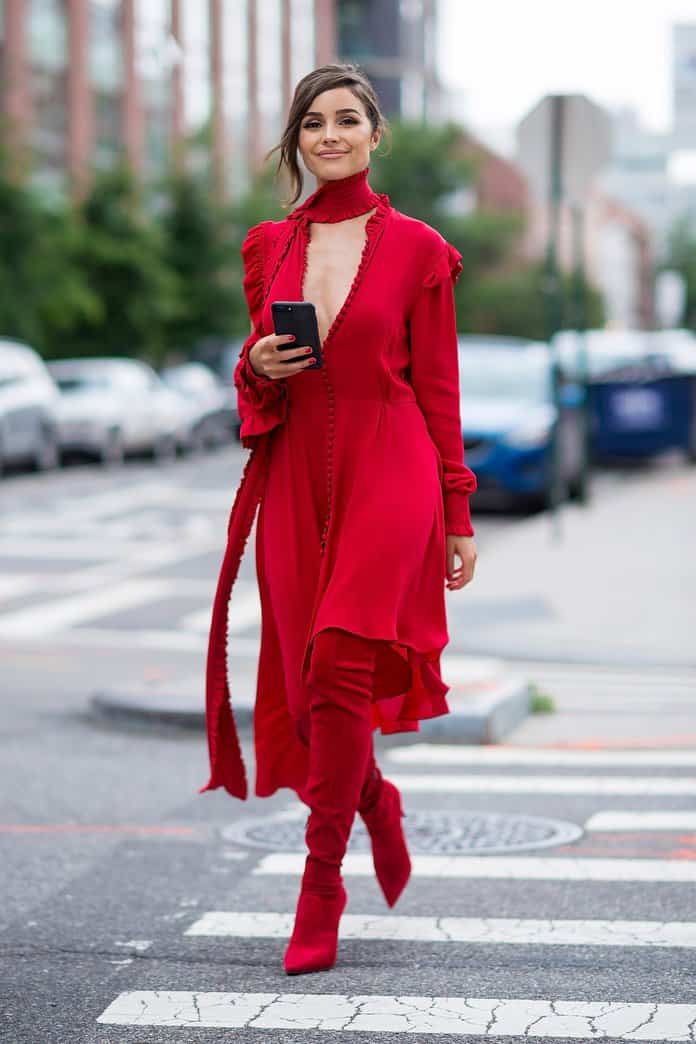 Red midi skirt and turtleneck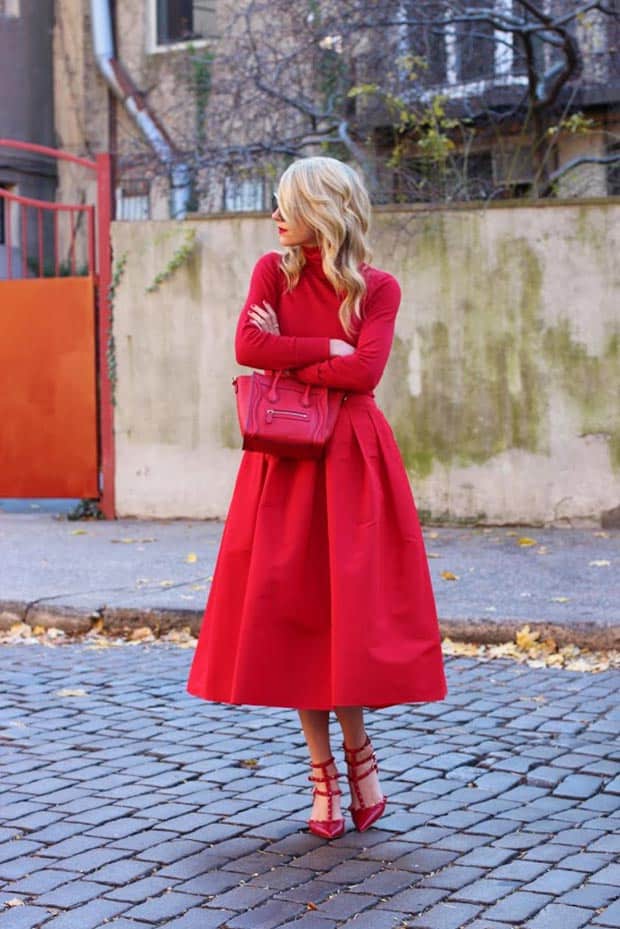 source 
Knitted short dress and over the knee boots
Or, are you just having a long walk hand under hand with your stronger half? Go for a short knitted dress combined with over the knee boots, if the weather is warm enough, or choose all red, pants and sweater combination.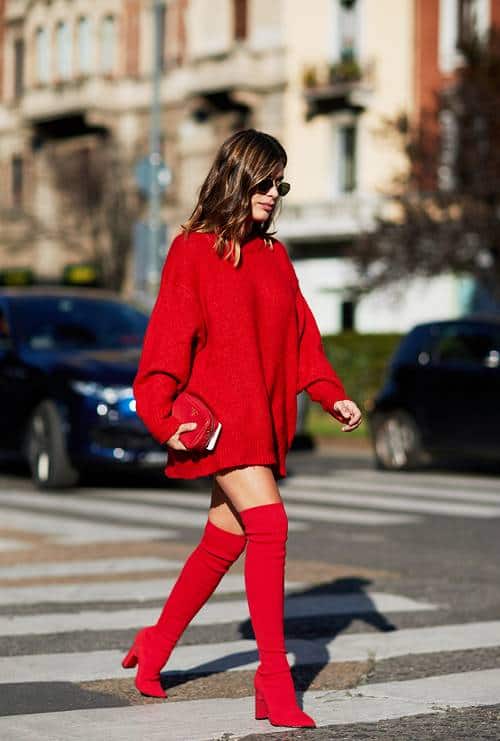 source 
Red suit with casual T-shirt
 source 
The red polka dot dress