Valentine's Day is just behind the corner, and you have probably started making some plans to celebrate the day of love and vine with your stronger half. After choosing the restaurant, the Valentine's Day gift, the outfit, there is only one thing left to figure out, your make up. We, the women, all know how important the makeup can be for such a big day, so we understand you completely if you belong to those girls and women that think about it days before the big day.  One good thing for you is that you have us, to help you with our suggestions on the best makeup ideas to shine for the Valentine's Day. 
We suggest you to go for a more neutral variant, because as you well know less is more, and you won't like to look like a clown in the eyes of your beloved one, right?You can experiment with bolder colors with the lipstick. Go for a red, or burgundy shade of lipstick and believe us you will leave an impression. You can go for some neutral brown shade for the eyes.
If you dare to go bolder, you can choose some glittering variant of eye shadow, but under the condition that the rest of the makeup you chose is neutral and simple, or your whole outfit is one colored. For more inspiration follow the suggestions bellow and choose the ones that best fits your personal style, your face shape, and your eyes color. We are sure you will find the one that best fits yourself. Happy Valentine's Day.
1.Romantically Smokey Red Makeup for Valentine's Day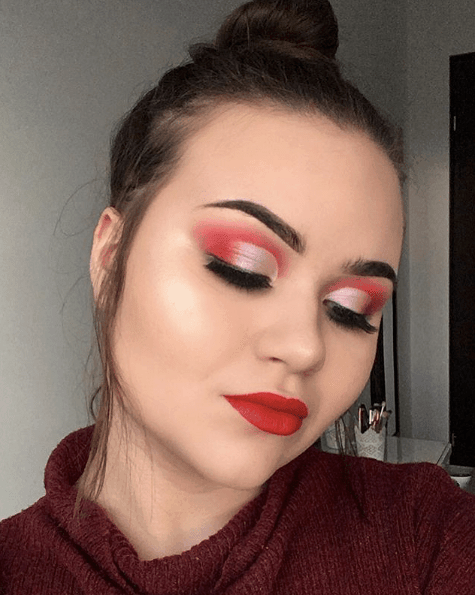 source
2. Romantic Dusky & Bright Pink Eyes for Valentine's Day
 source
3. Flirty Pink Makeup Look for Valentine's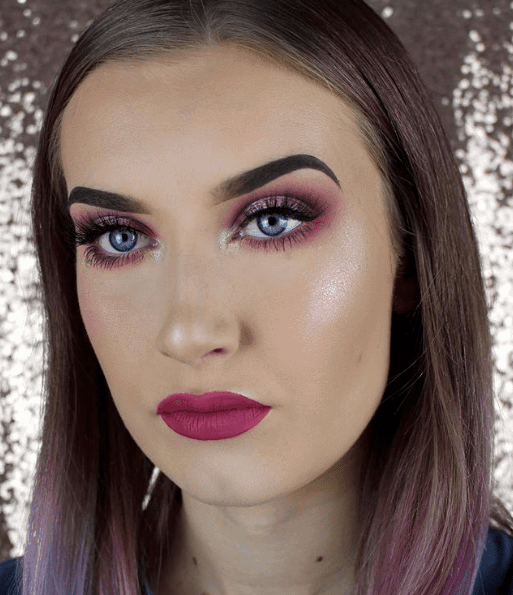 source
4. Glam White & Pink Makeup for Valentine's Day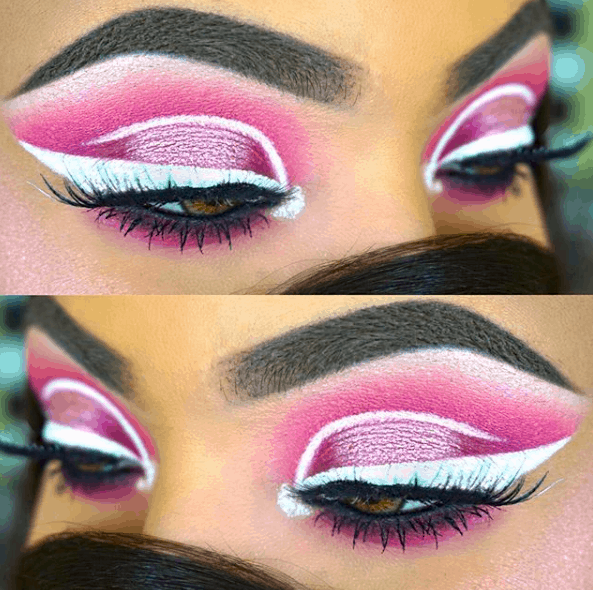 source
 5. Cute Blush Valentine's Day Makeup for Green Eyes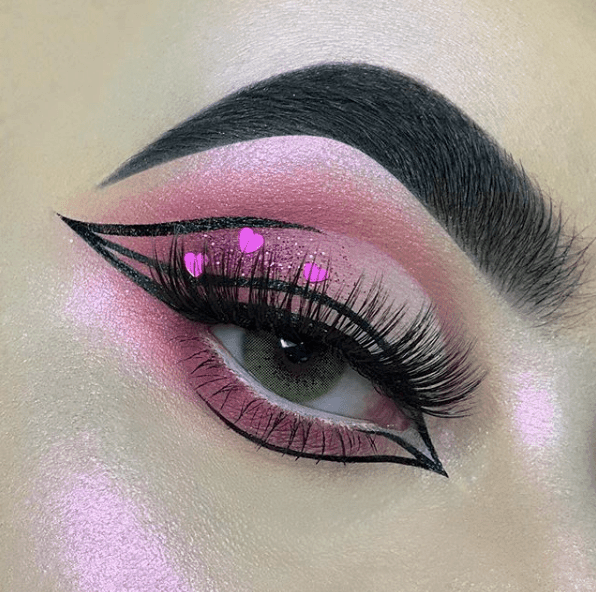 source
6. Lovely, Lovely Lips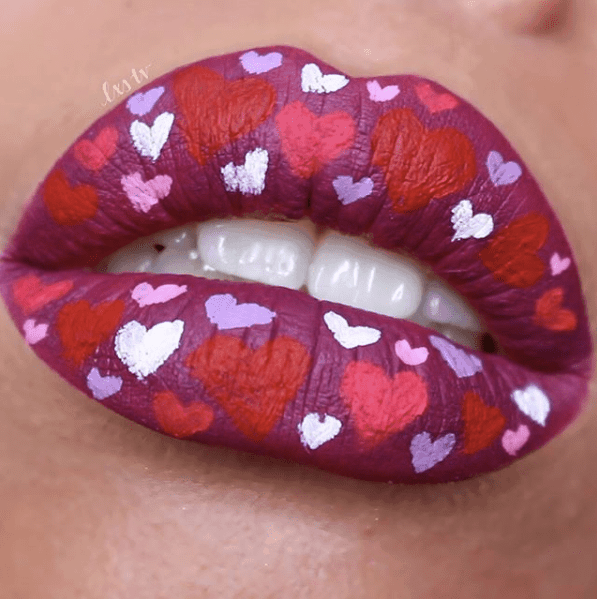 source
7. Dusky Pink Valentine's Day Makeup for Blue Eyes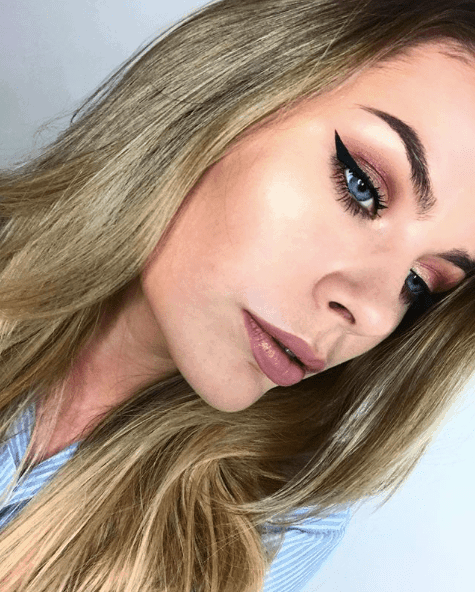 source
 8. Black & Pink Dramatic Look
  source
9. Shimmering Nude Romance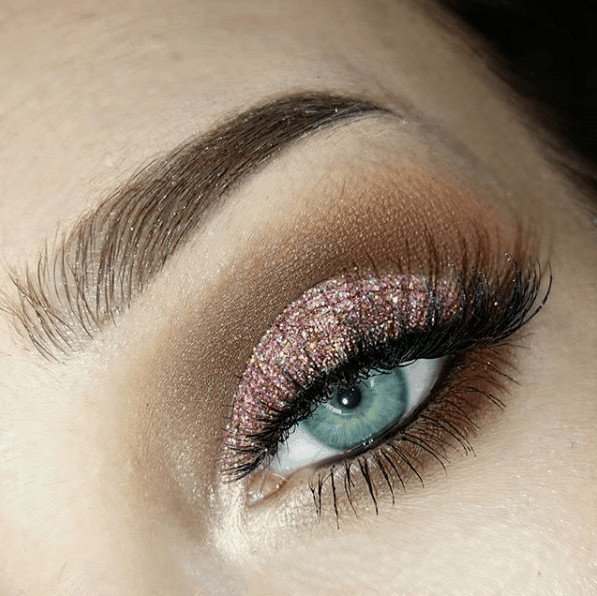 source
10. Elegant & Classic Red Lip Look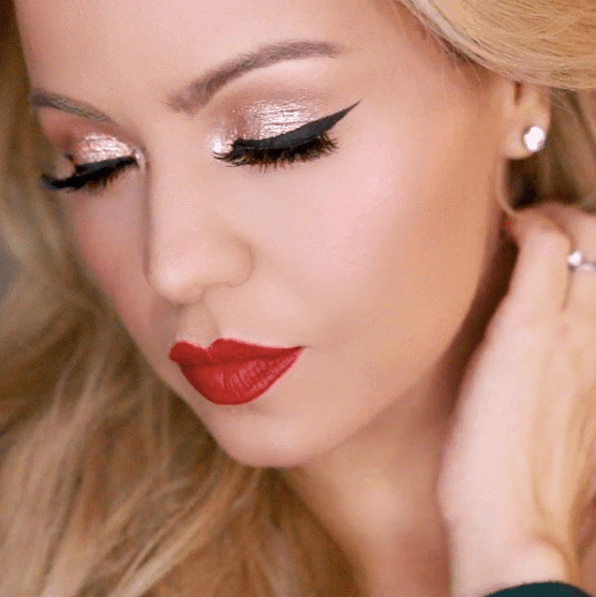 source
11. Glitter-Filled Hearts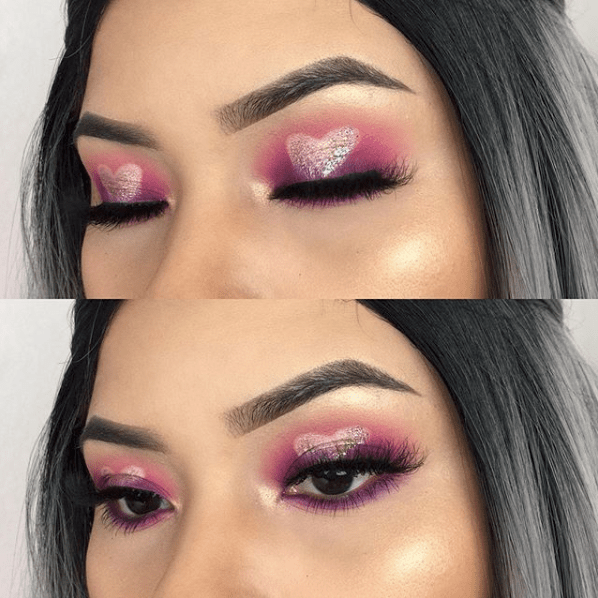 source
12. Love in Her Eyes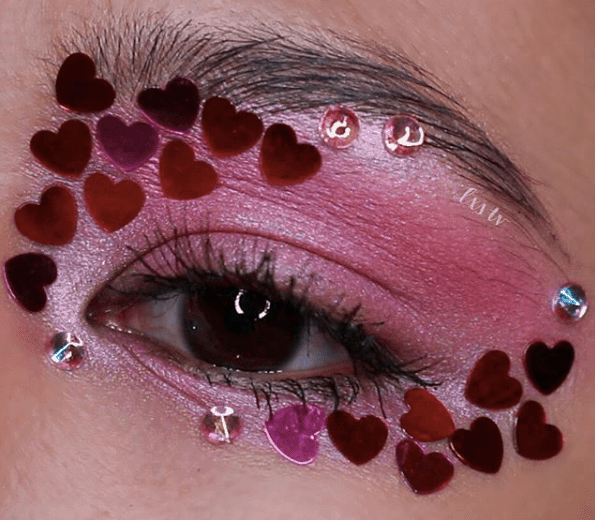 source