Most women face makeup problems when applying makeup at home. And just because it is impossible to always visit a makeup artist, you may need to learn how to solve some of the most common problems that may appear when applying makeup at home. Below you will find some of the most common makeup problems and their solutions. Try them for yourself.
1. How to avoid getting lipstick on your teeth
Transferring lipstick from your lips onto your teeth is one of the most common makeup problems. In order to ensure this won't happen, try to apply your lipstick on the lips, and then stick your pointer finger in your mouth. Wrap the lips around the finger as you pull it out of the mouth. This way you will remove the extra lipstick that could get on your teeth from the inside of your mouth.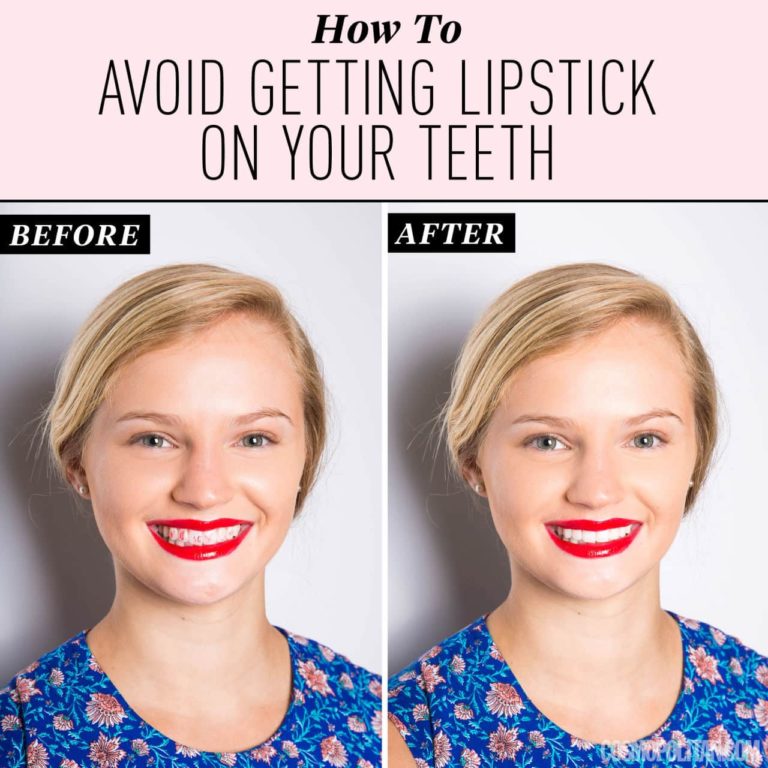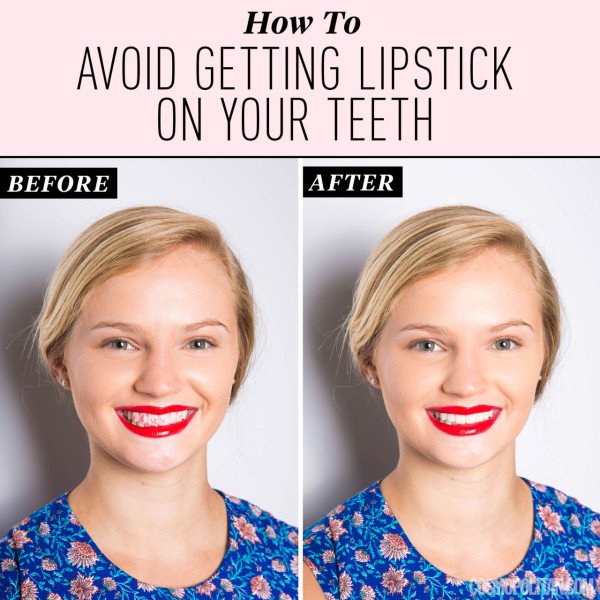 source
2. How to eliminate eyeshadow from falling onto your cheeks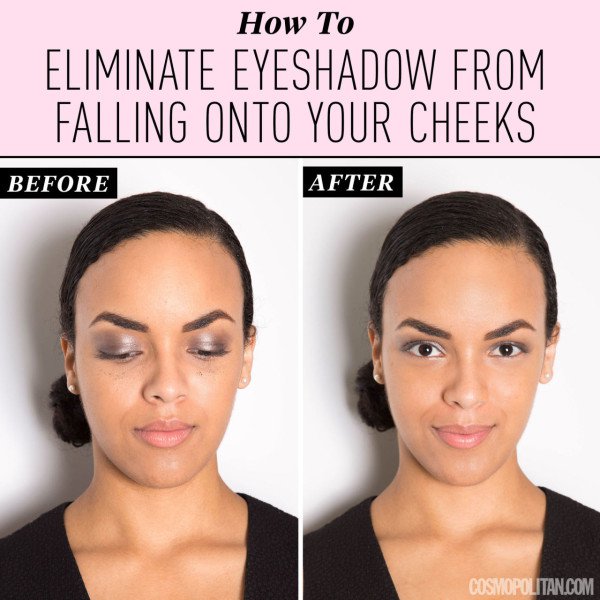 source
3. How to keep your foundation from looking cakey
This may be one of the makeup problems that you MUST avoid no matter what! Always try to avoid looking like you have applied a whole bottle of foundation on your face. The best way to avoid it is to always start with a sheer layer of foundation. Apply it on the center part of your face, and then gently work the way toward the perimeter of the face. Of course, you can later add a little bit of foundation if needed. The problem is that you can't thin your base once you have it on the face. However, anytime you feel the foundation base is too thick, you can dampen a clean makeup sponge and then dub the foundation and take the extra foundation away.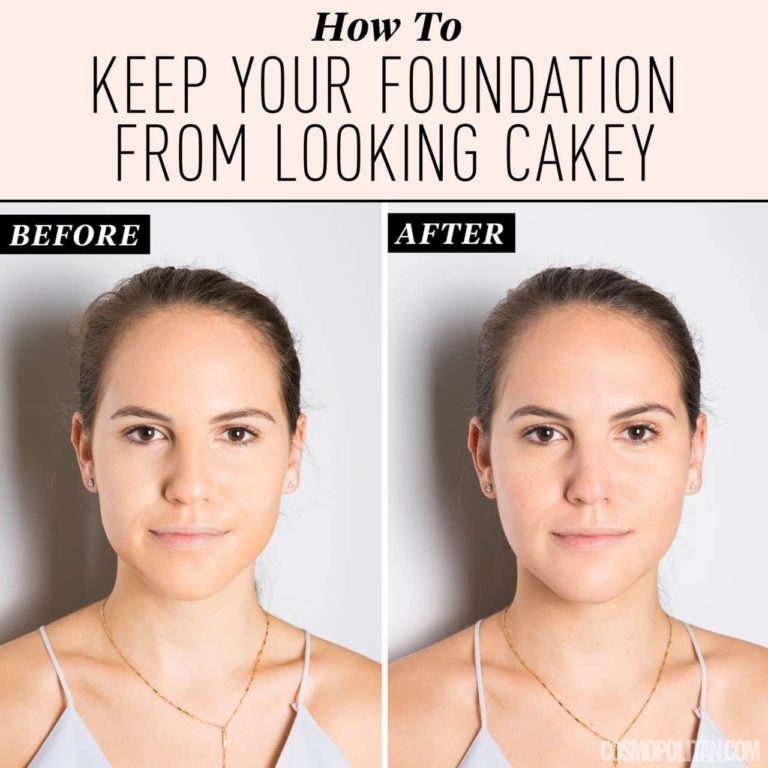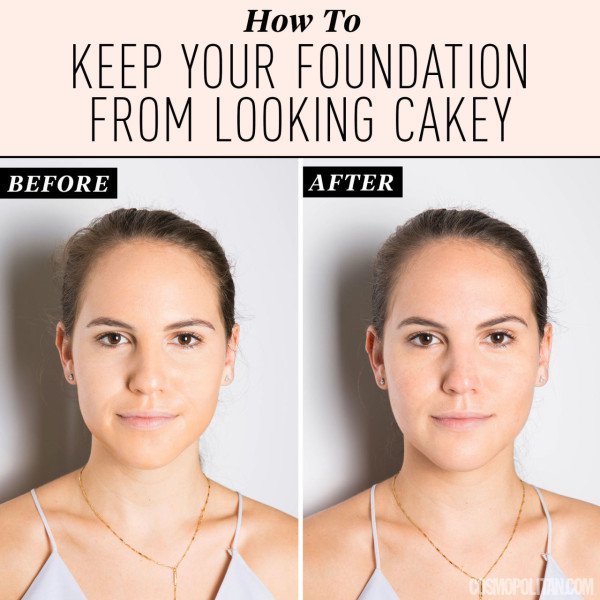 source
4. How to prevent your eyeliner from traveling down your face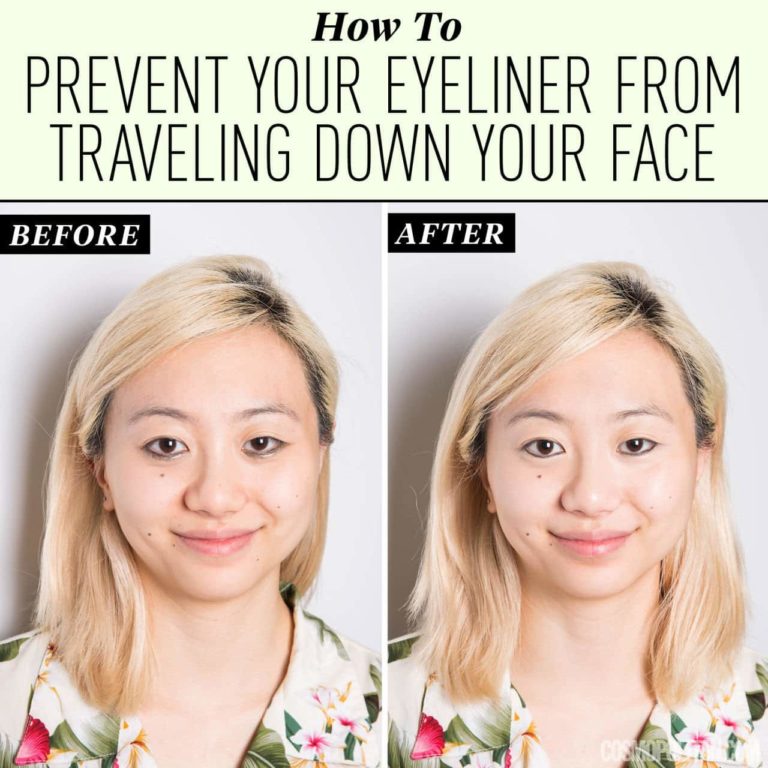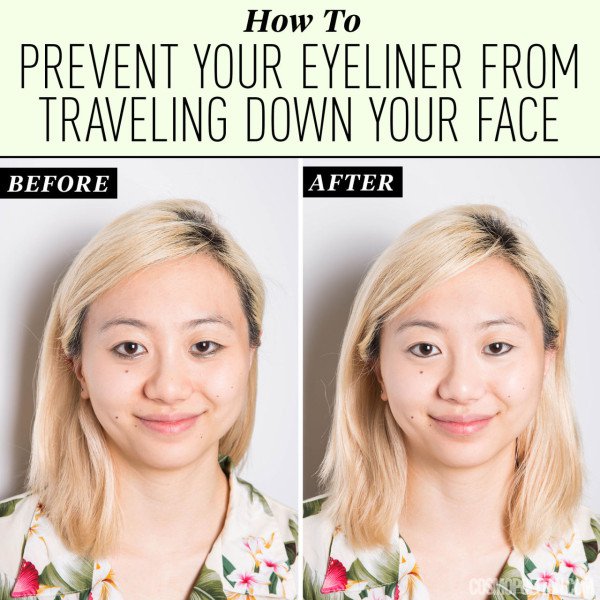 source
5. How to keep your eyeshadow from creasing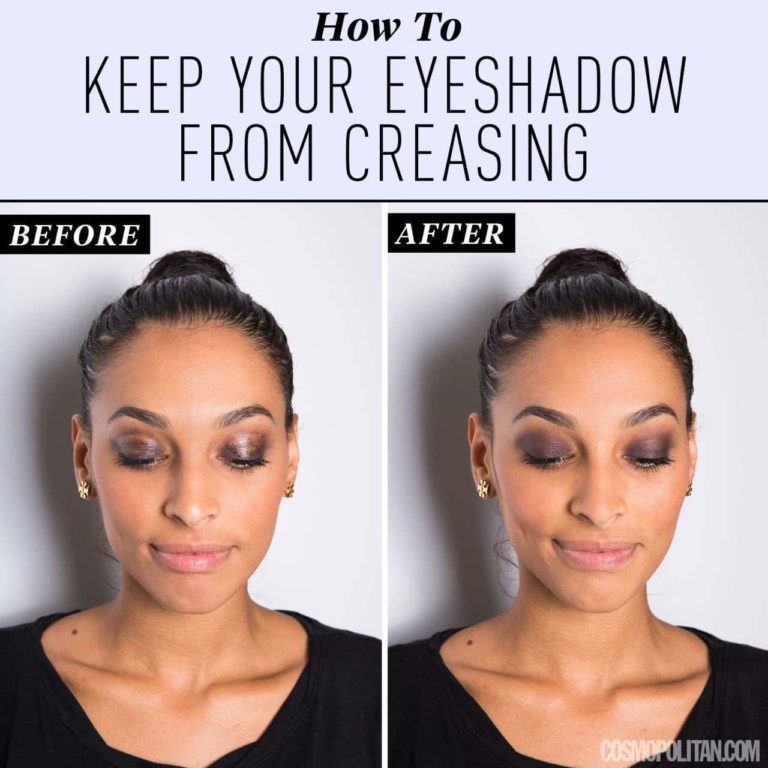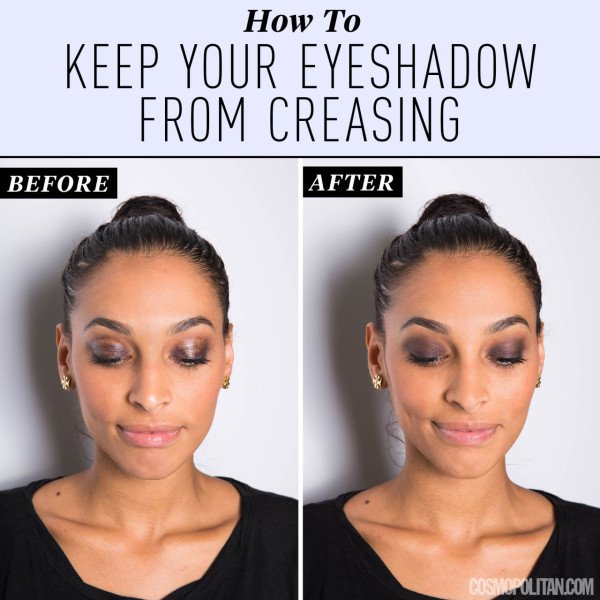 source
6. How to keep your lipstick from feathering
Getting lipstick onto your teeth is only one of the makeup problems related to lipstick. Another one is lipstick traveling onto your skin. In order to keep the lipstick in place, on your lips, always try to use a lip primer before you apply the lipstick. That will stop the lipstick in its tracks. You can use a nude lip pencil as well. The only thing to consider in mind is to make sure you line the lips and then fill them in using the same lip pencil. This is crucial if you want to avoid telltale liner ring around the mouth area.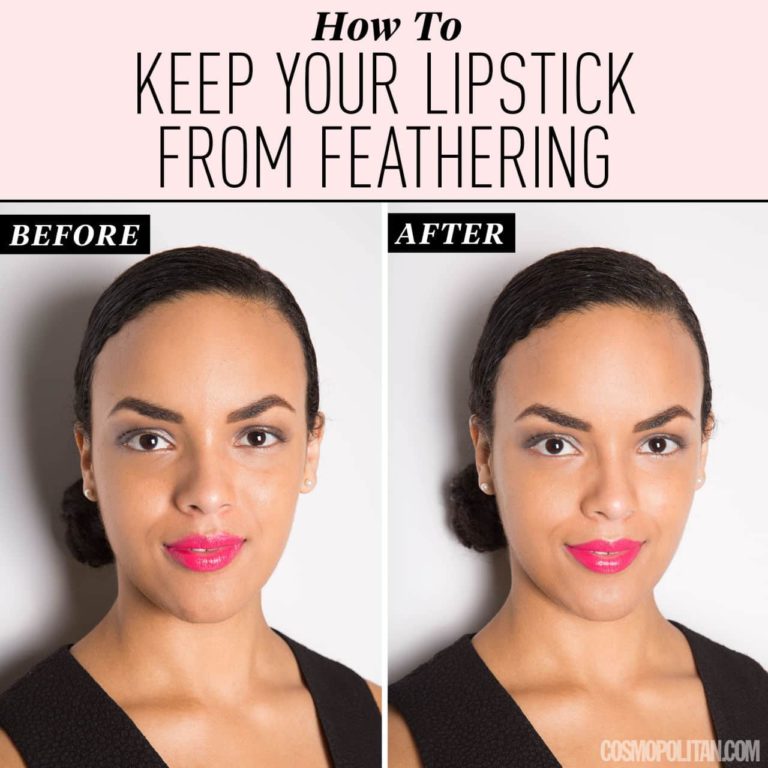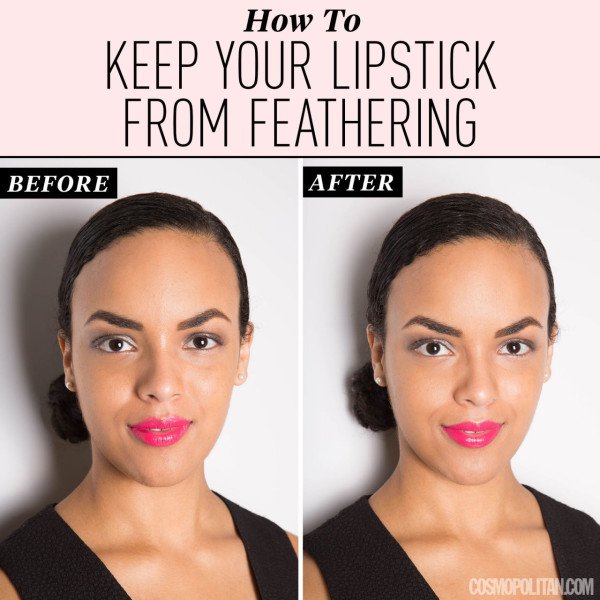 source
7. How to not overdo your brows
A natural-looking brow is really tricky to achieve with makeup. Indeed, it is one of the biggest makeup problems that could appear if you create eyebrows with makeup in the wrong way. The key point of creating a natural-looking brow is mimicking the tiny hairs in the arches. This is a little challenging when using an eyebrow pencil. Here is a trick to avoid heavy and overdone brows: flick the wrist as you wield the eyebrow pencil or a shadow-angled brush. You can also try to create natural-looking brows by lightly apply of brow mascara. Keep the mascara off your skin, on the brow hairs only. That will make your brows more believable and real looking.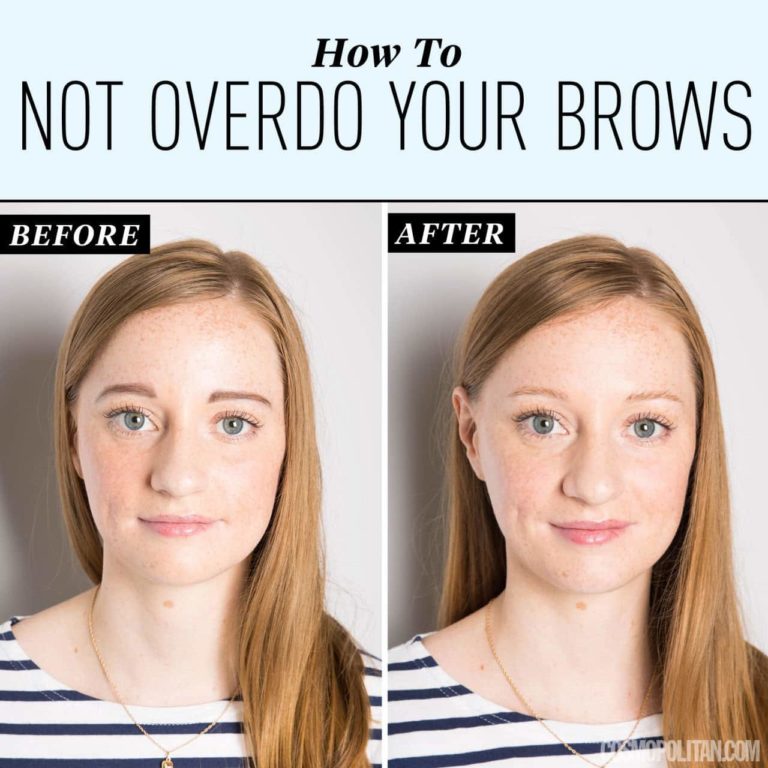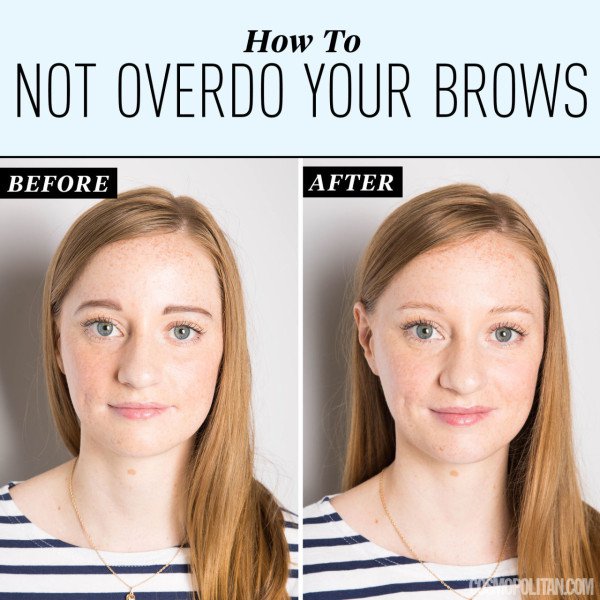 source
8. How to create a natural glow with a bronzer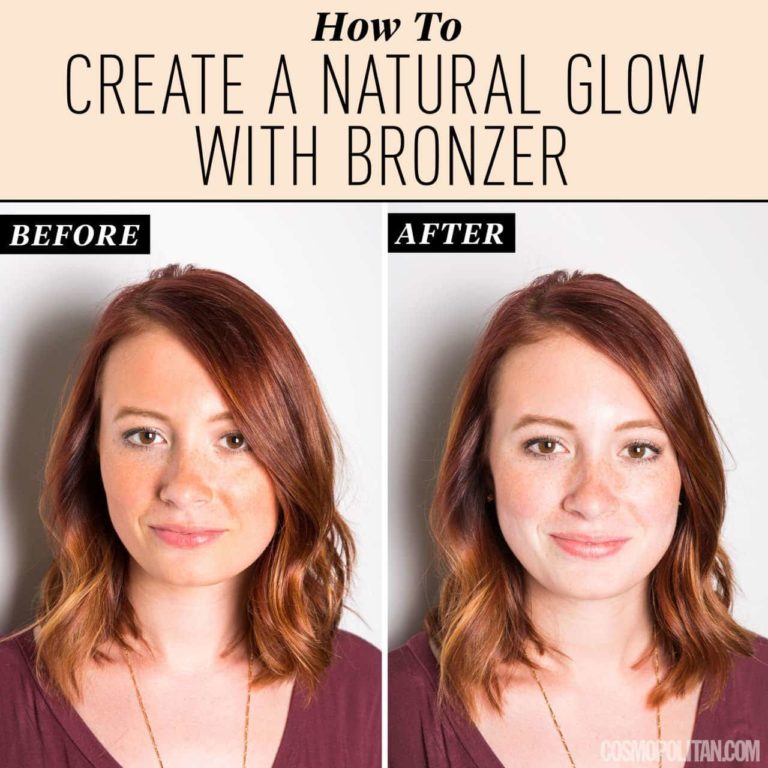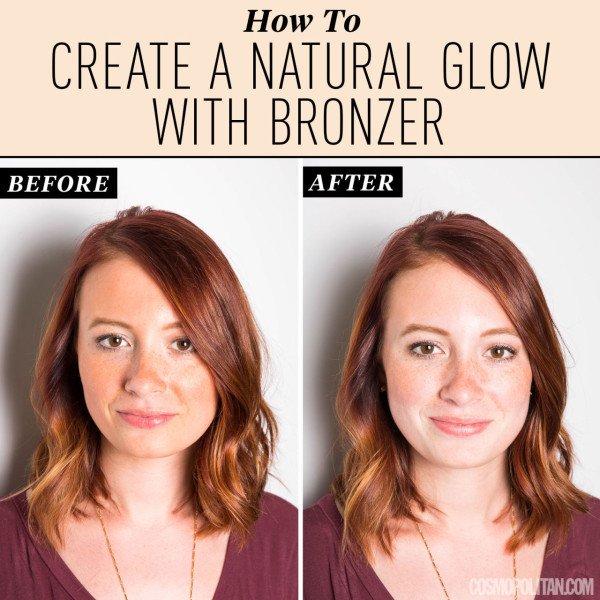 source
9. How to avoid harsh foundation lines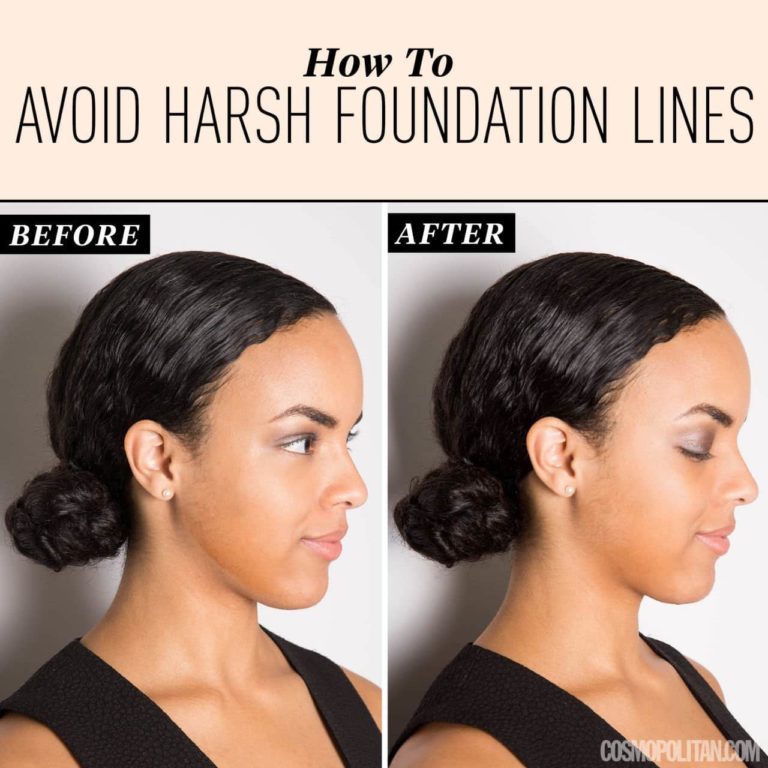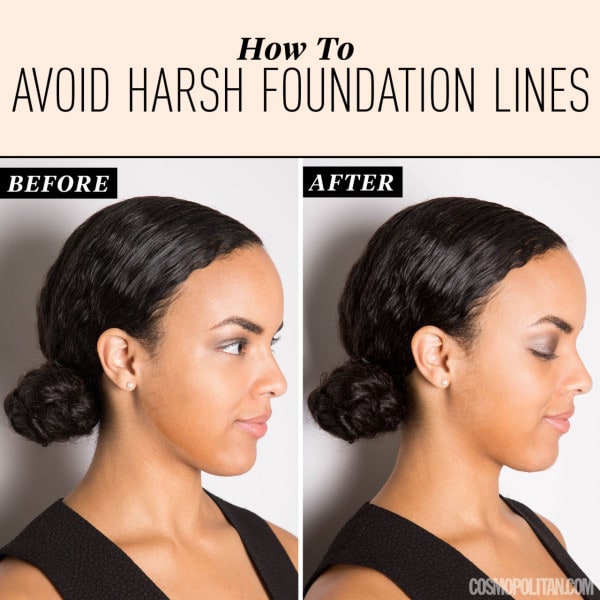 source
10. How to keep your contouring form not looking obvious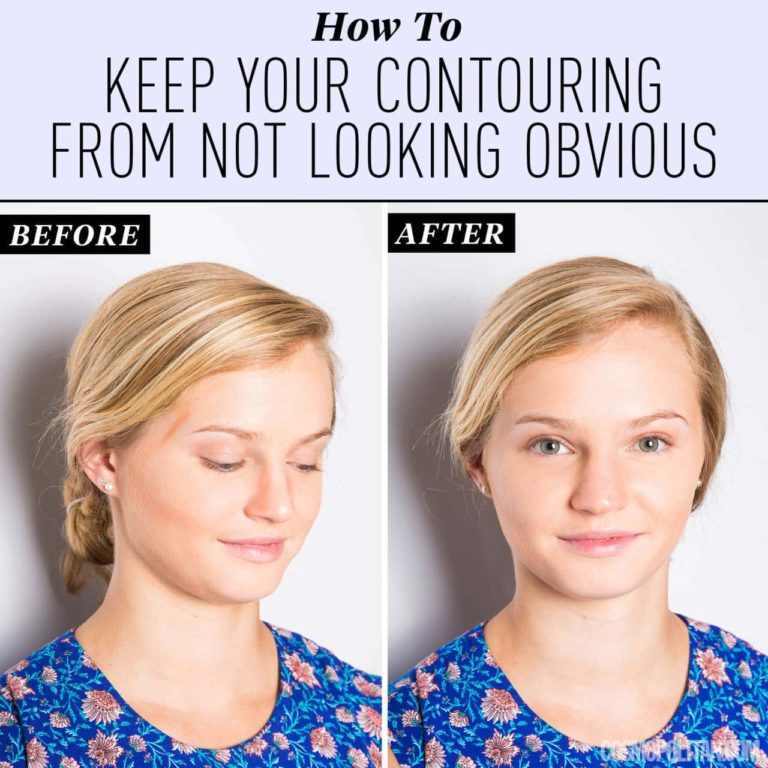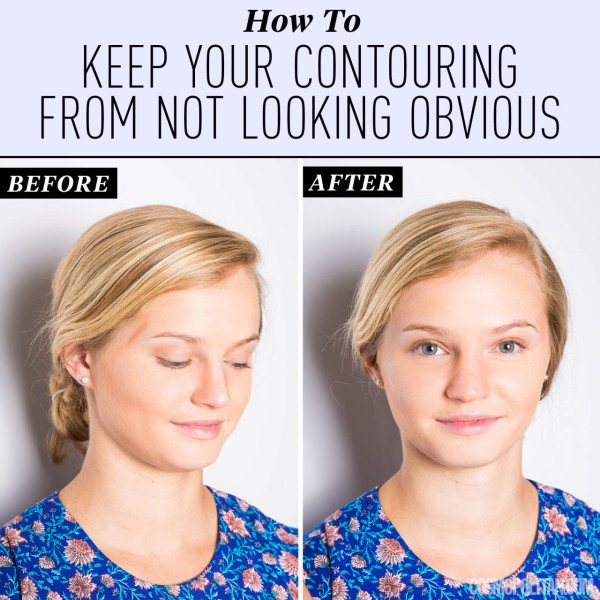 source
11. How to eliminate shine on your face the right way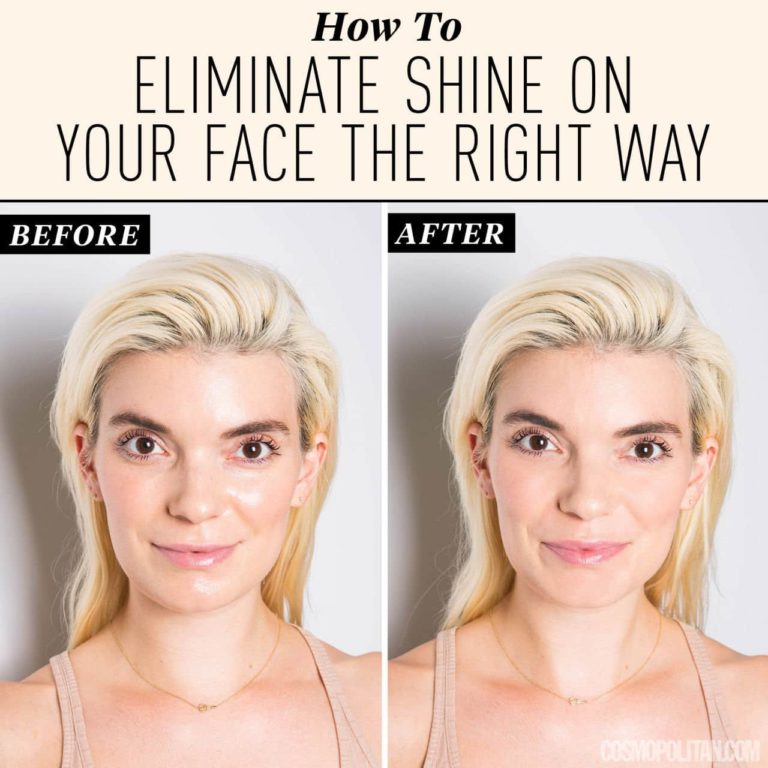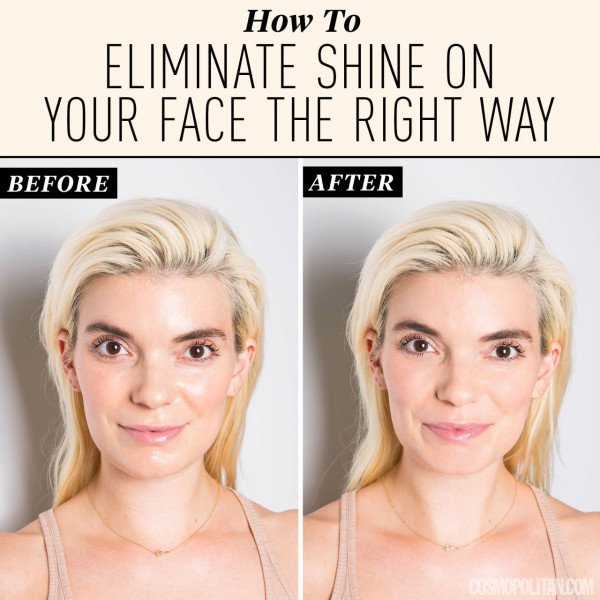 source
12. How to keep your cheeks from looking clown-like
You may remember the technique of clown contouring that we have previously shared with you. It provides you with a super makeup look if you do it the right way. But sometimes, applying a powder blush onto dewy skin can cause you some makeup problems as a real clown alike look. In order to avoid such a problem, the best is to use cream blush if your skin finish is dewy. If your skin finish is more matte then the best is to use a powder blush. After applying the powder try to blend well enough, that your flush looks more natural.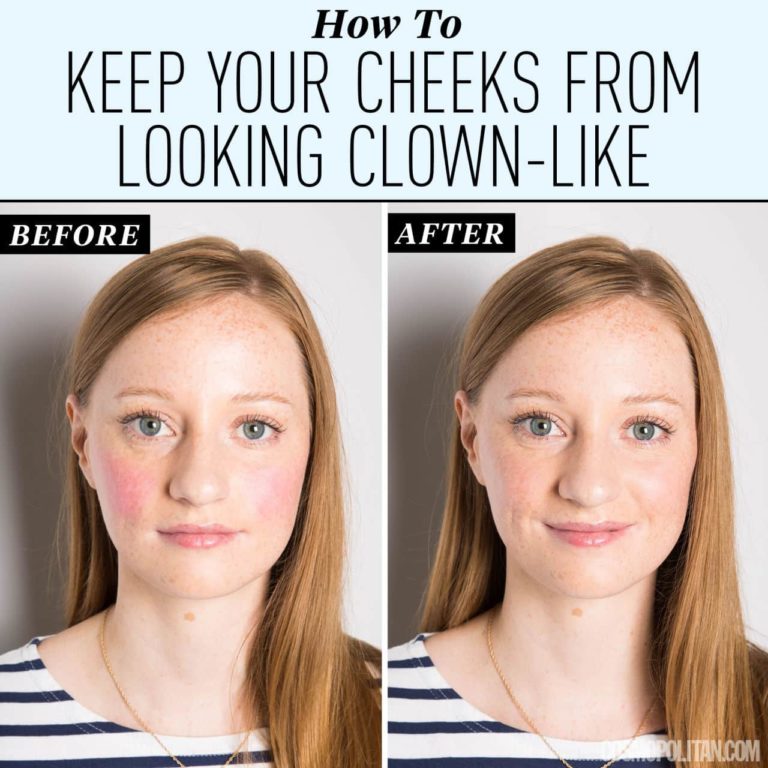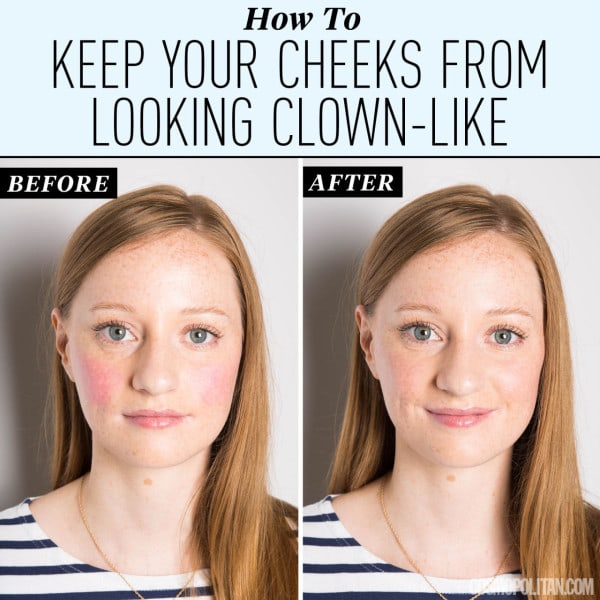 source
13. How to stop your mascara from flaking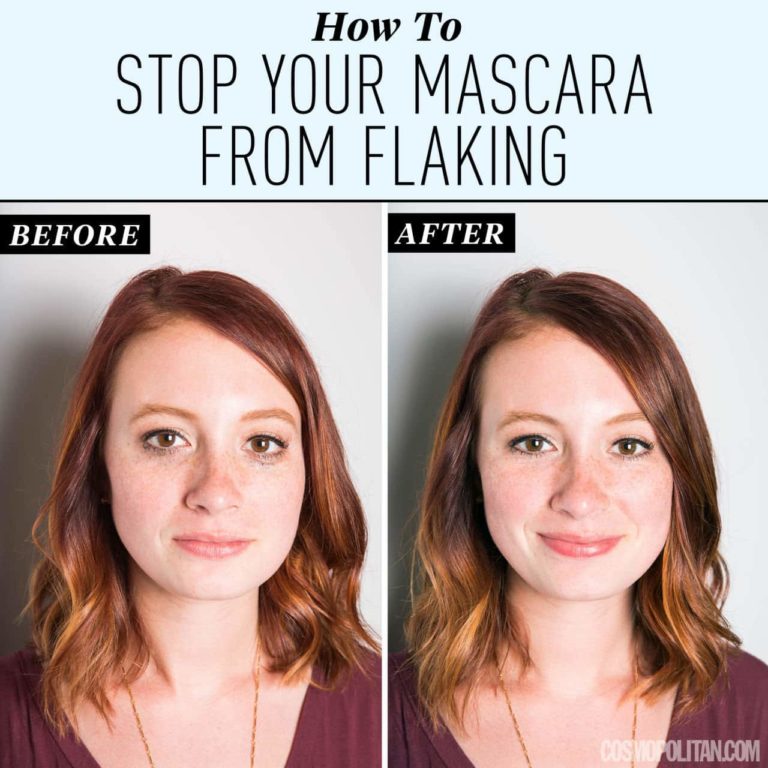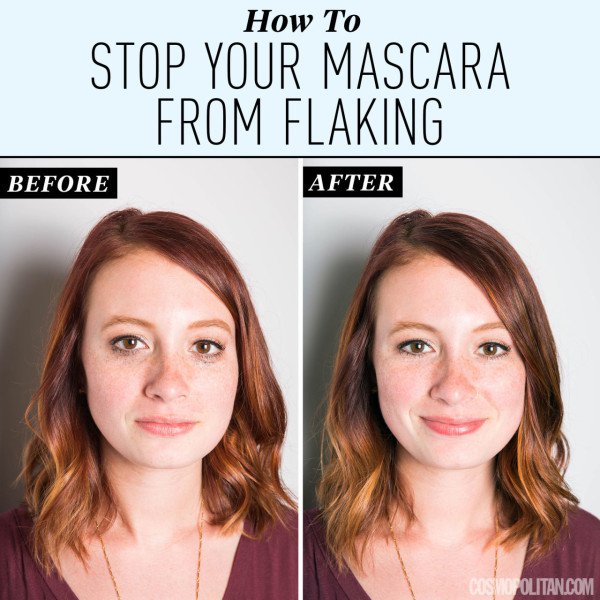 source
14. How to keep your winged eyeliner from looking wonky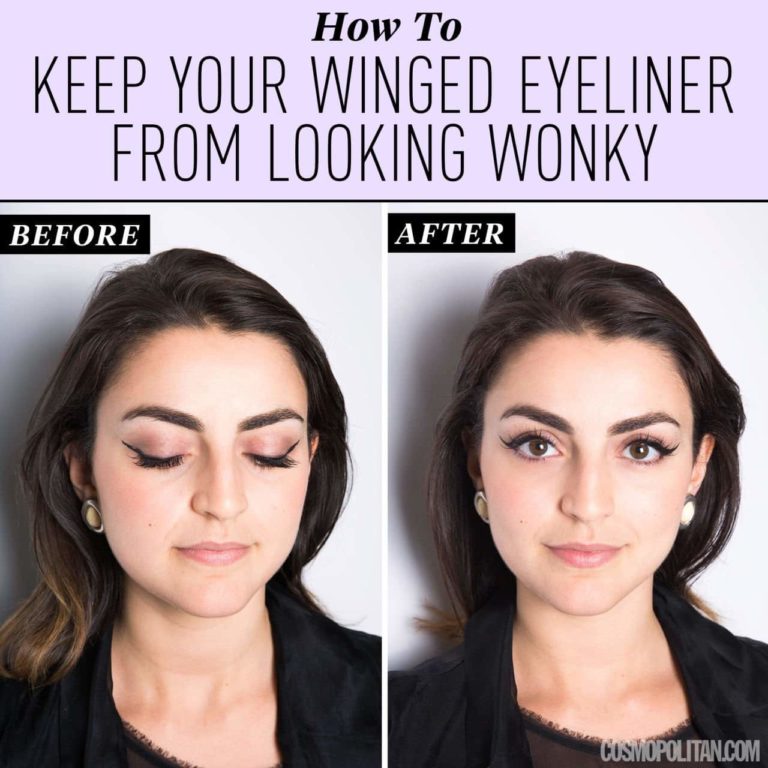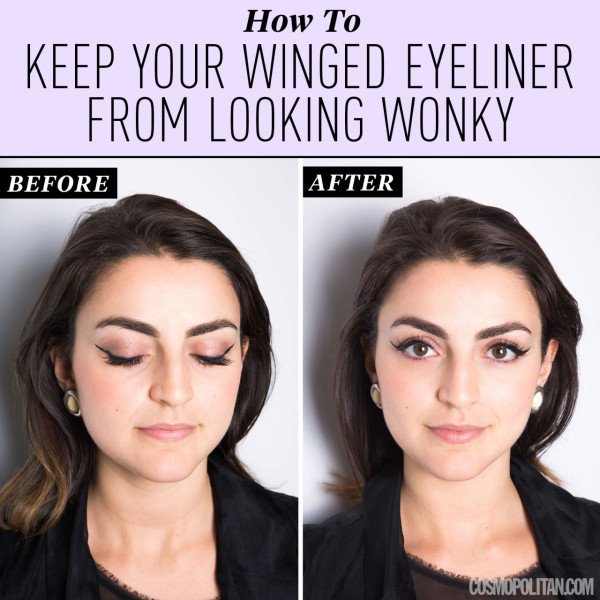 source
15. How to keep mascara from getting on your eyelids
Applying mascara can cause you some awful makeup problems. One of them is getting mascara all over your upper and lower lids while applying mascara on the lashes. Here is how to avoid this problem: when applying mascara try to hold the wand horizontally as you wiggle the brush back and forth from the root to the tip of the lash. If you are applying mascara to your lower lashes, then try to hold the wand vertically. Then holding it in your hands, slowly paint the lashes using the tip of the brush.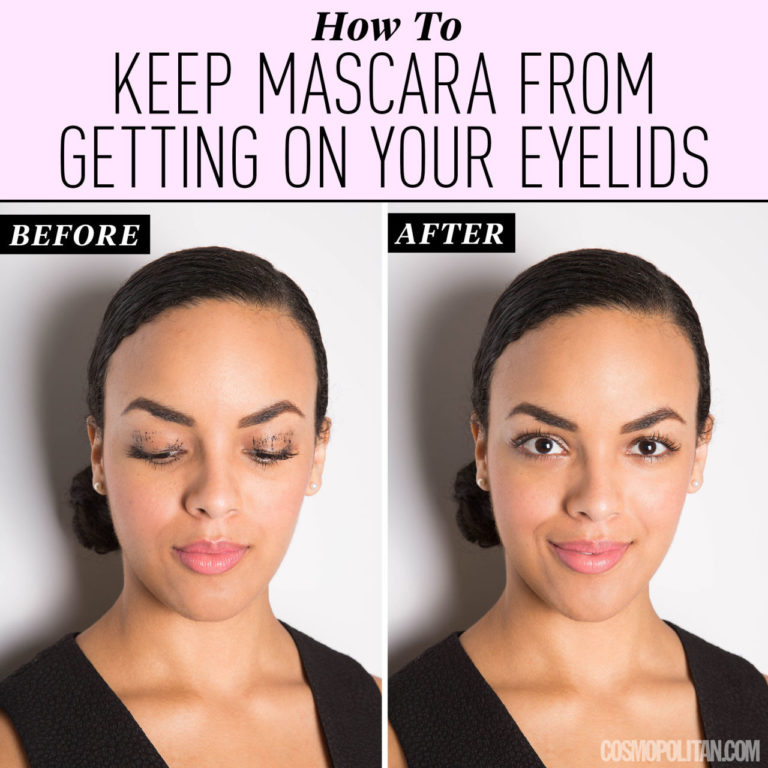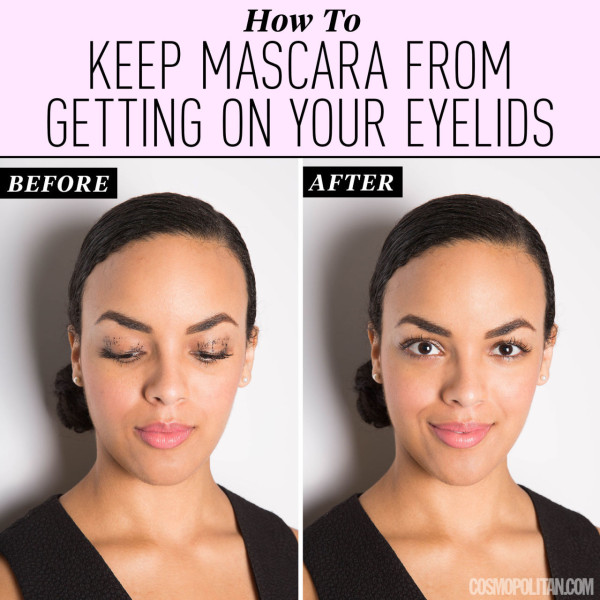 source