After a certain age of life (17 for example), styling overalls can be a little tricky. They are definitely a practical piece to throw on when you are in rush. Denim overalls are also a perfect choice when you need to put on something that is comfortable and casual.  But, sometimes styling them in the wrong way can make you look like you got dragged out of the barn on your way to milk the cows.  So, if you want to experiment with the farm girl look, and at the same time look elegant, here are some helpful chic ways to style denim overalls.
Wear overalls with a simple tank top
If you are in for styling some super casual attire while wearing your denim overalls, we recommend you pair them with a basic tank top. This super chic and easy-to-style look is a perfect ensemble for those warm days when you are going to a festival, picnic, or any other event looking for a comfortable and chic look.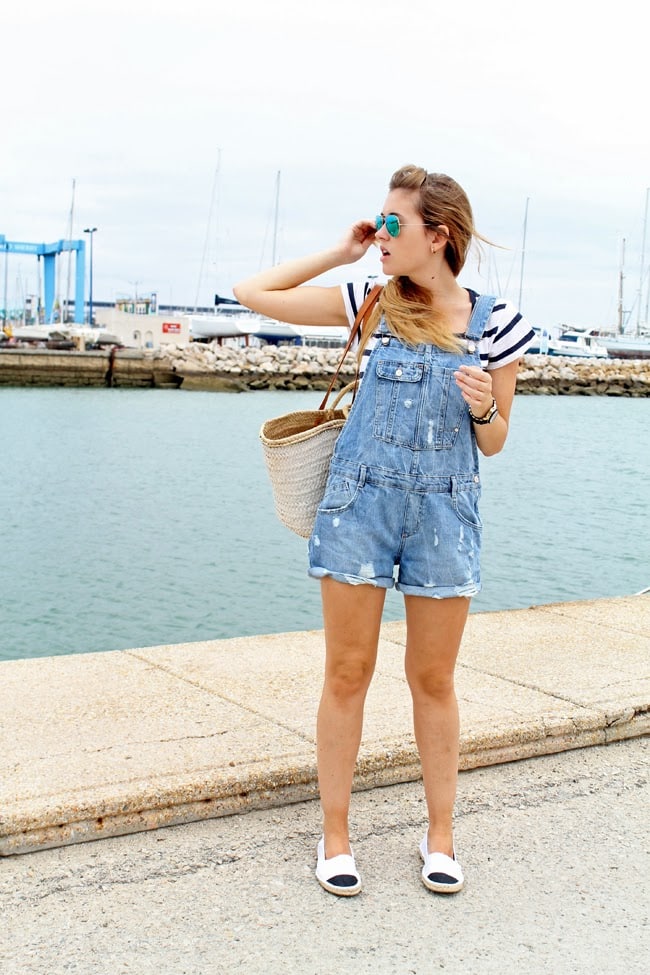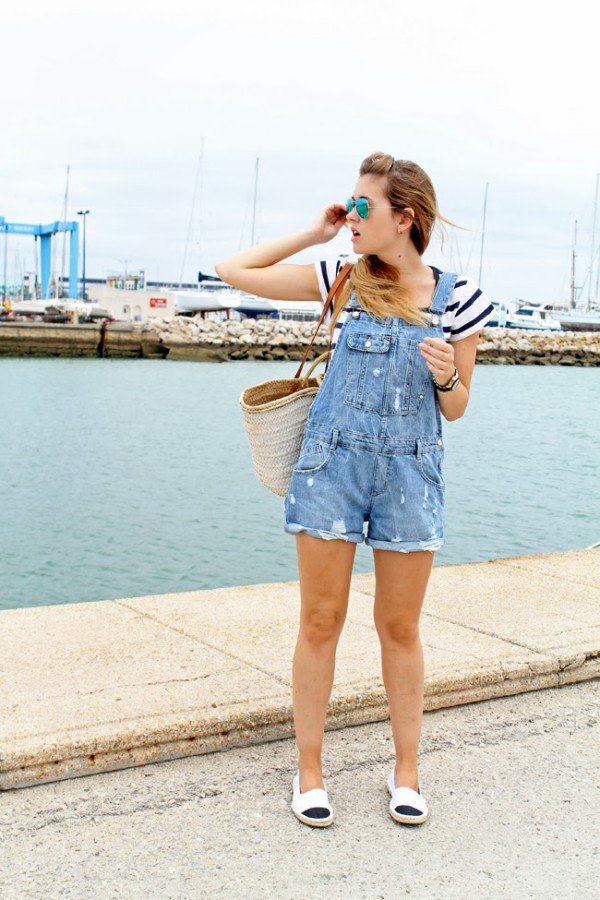 source
Layer them over a sports bra
Another casual way to style your denim overalls is to wear them over your simple sports bra. This is a perfect way to unhook one side and show off what is underneath. Don't miss this tricky way to make your post-pandemic body look good enough. If your post-pandemic sleeves cannot fathom a regular bra, you will be thankful to us for this super smart way of styling sporty looks.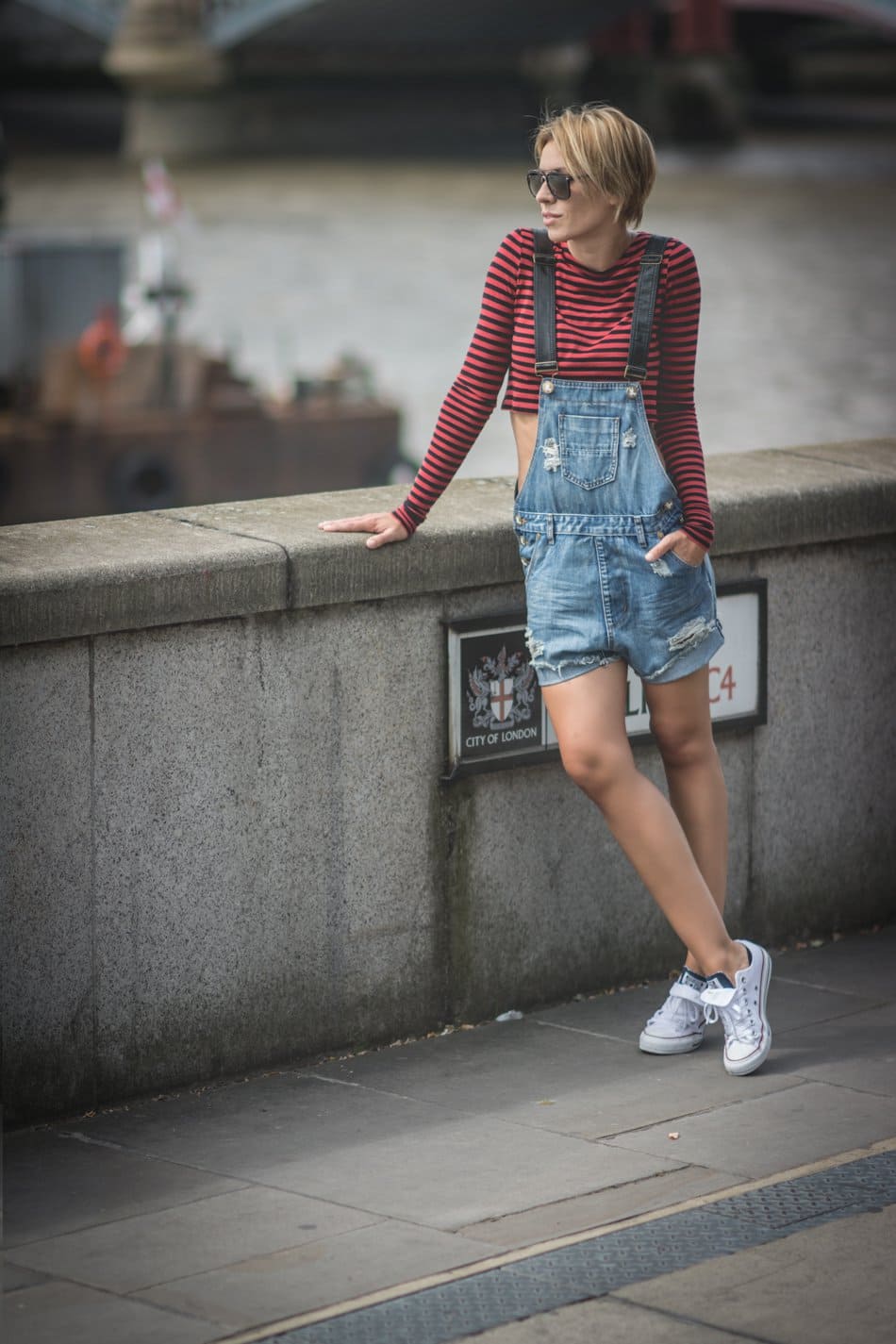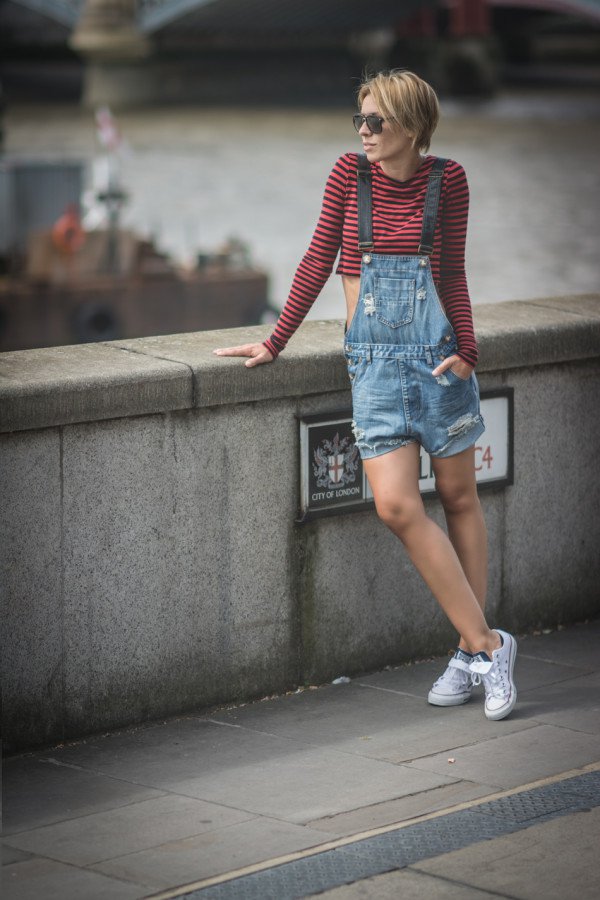 source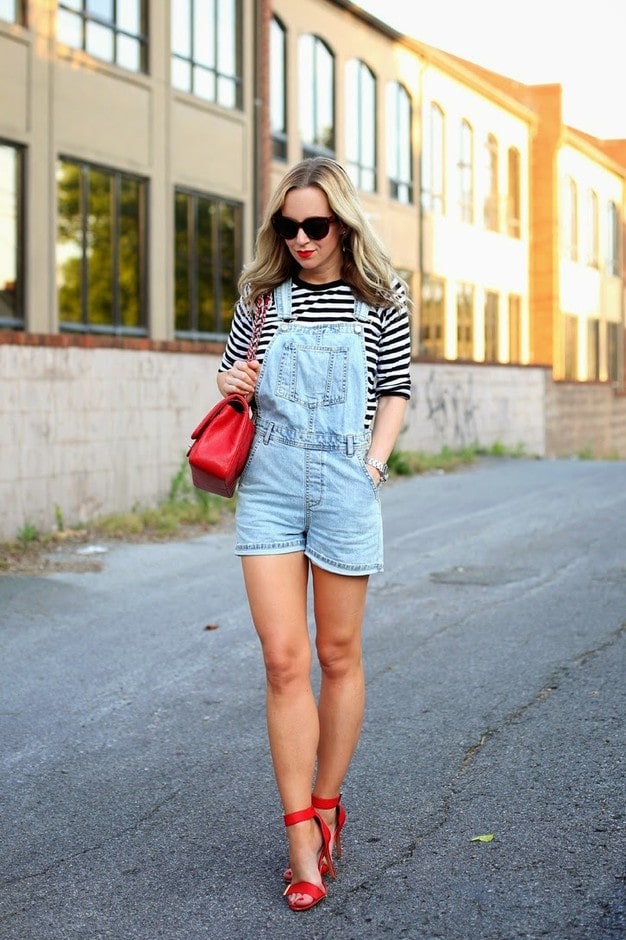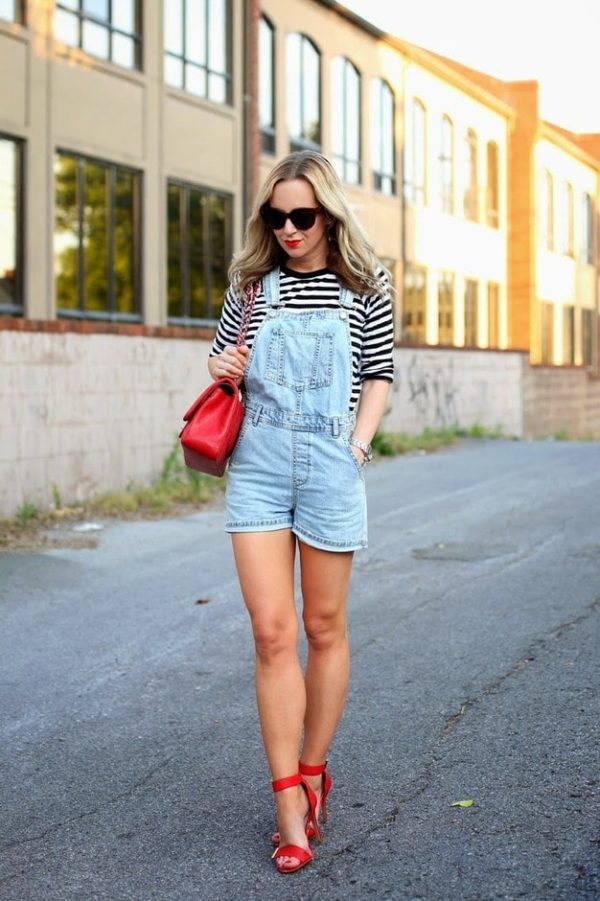 source
Style them with a chunky sweater
Here is another way to look chic and stay cozy while wearing your denim overalls: wear them over a chunky knit. This is so warm and comfy way to get dressed when the temperatures start to fall. The transitional period from summer to fall is a perfect season for styling these kinds of outfits.
Mix and match with animal prints
Two fashion trends that are timeless, paired together, are the ingredients for a successful fashion recipe. Denim paired with animal prints can never be a fashion mistake. Since denim overalls can be styled the same way as jeans can, you can never go wrong if you pair your ones with a denim top. You can choose an animal printed shirt, animal printed button-down, or a crop top. The overalls will act as a neutral background of the look, while the animal printed top will be the center of attention.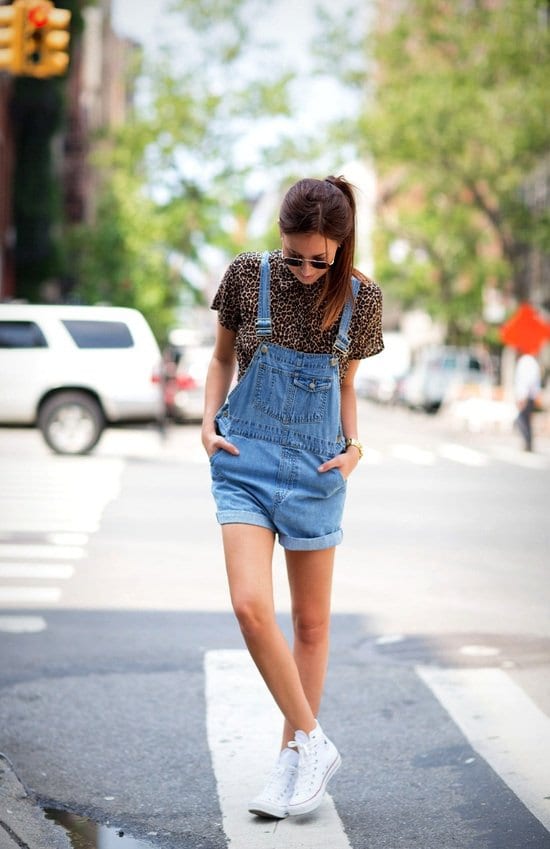 source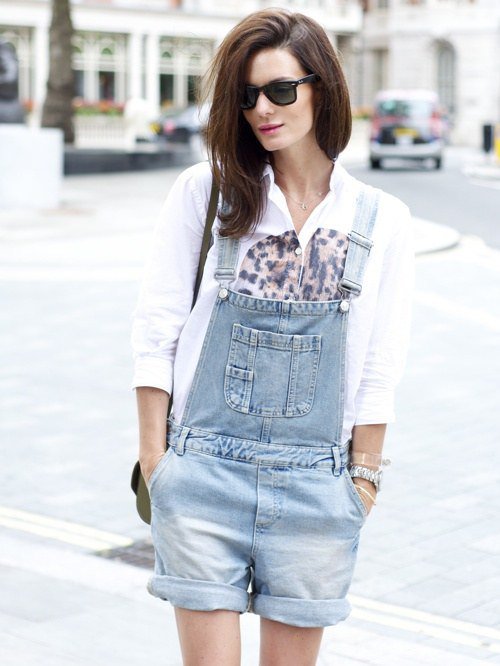 source
Opt for a bold color
This season everything is in the sign of bold. Bold colors are so popular and women style them so many different ways. One way to insert boldness in your look is to choose a pair of bold-colored denim overalls. Orange, green, magenta pink, etc. are only a few of the colors you can experiment with. Pair your overalls with a bold top, or keep the top neutral up to your fashion preference.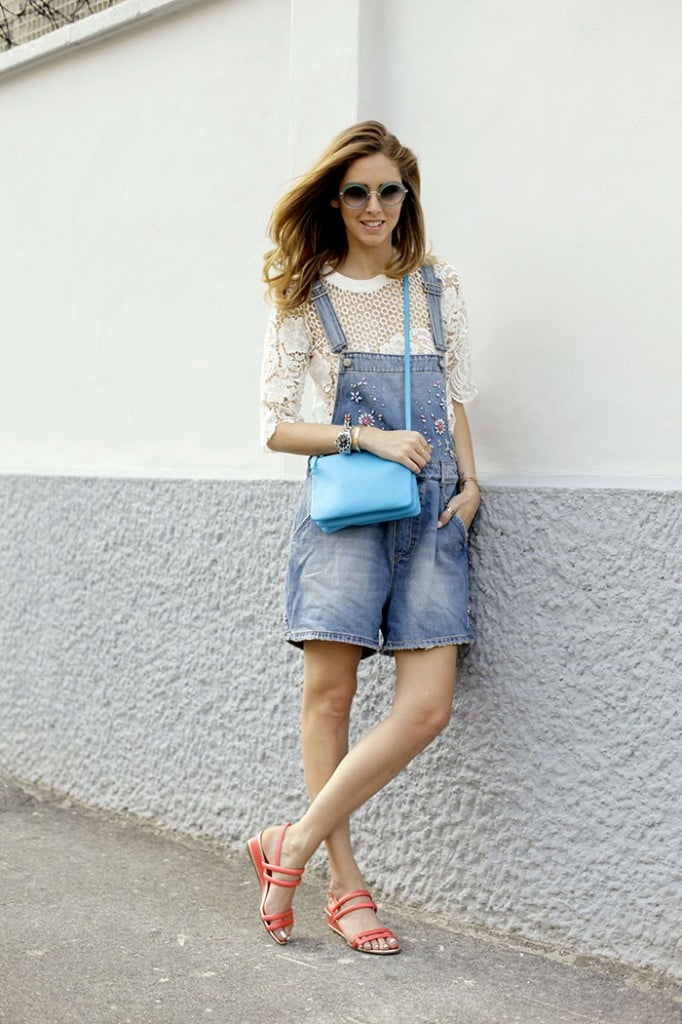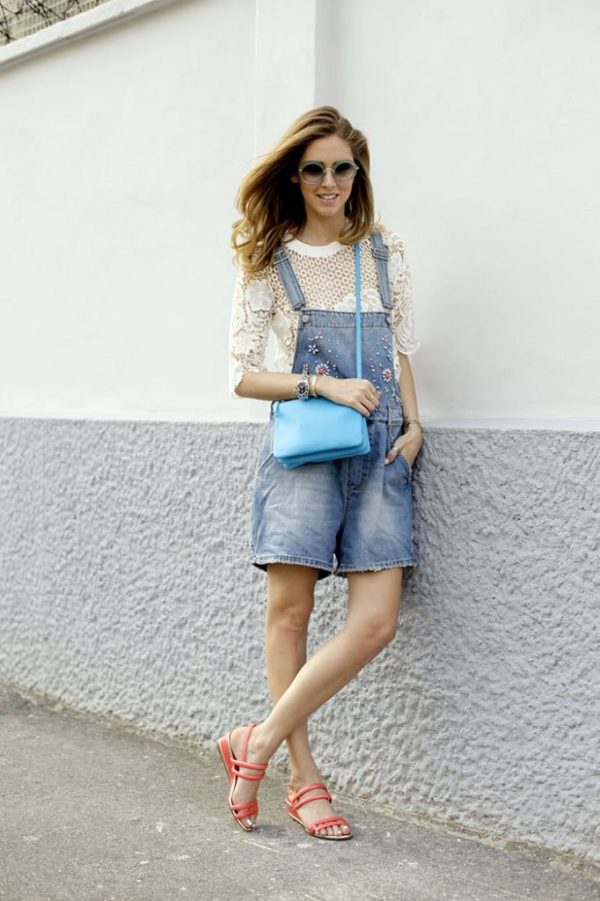 source
Wear them with a hoodie underneath
Since the coronavirus pandemic hit the world, styling outfits has changed a lot. The main point has mover to comfort and being comfortable in what you wear has made denim overalls a popular wardrobe staple every woman should own. On chiller days you can layer them with a nice hoodie for a touch of warmth.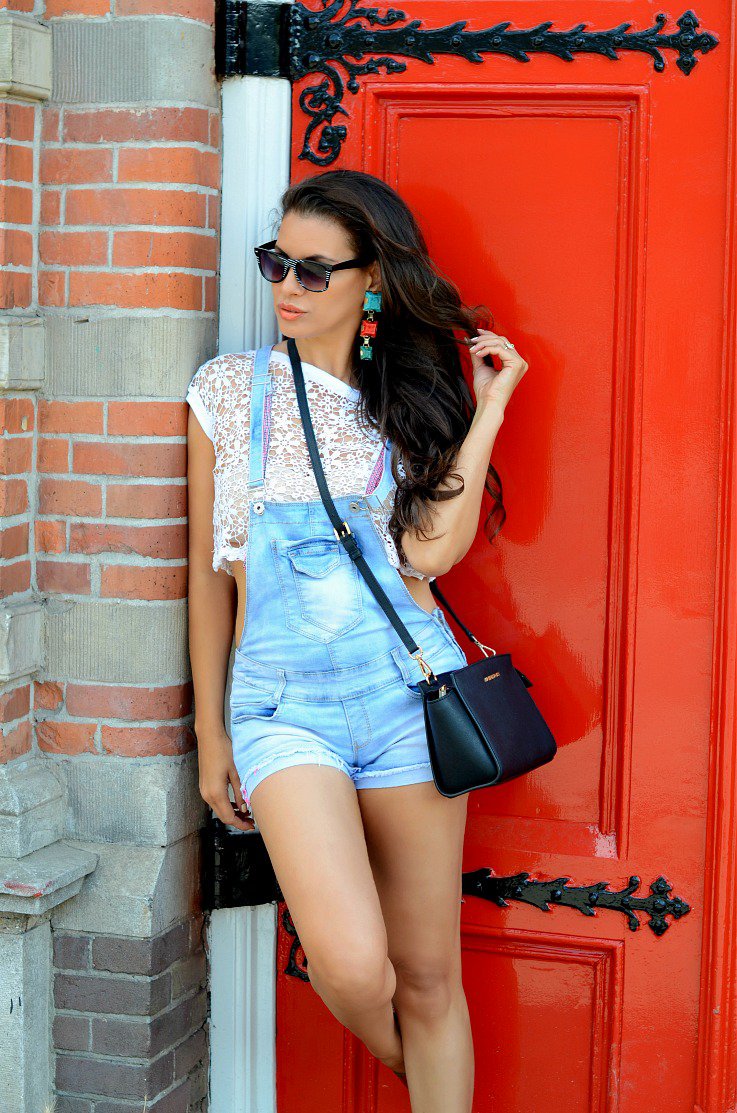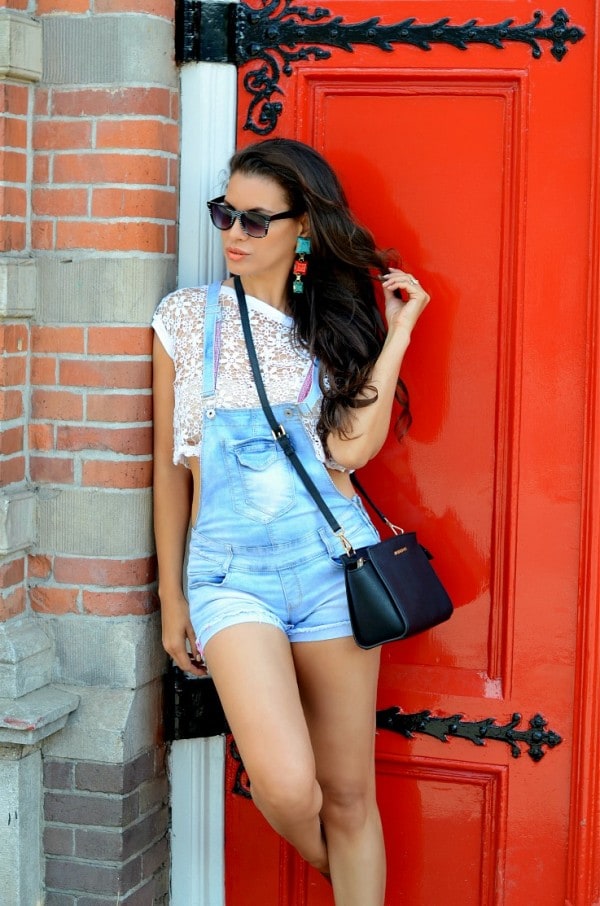 source
Experiment with leather
Do you dare to go even bolder with your style? Then switch your denim overalls with a pair of leather overalls instead. Leather is one of those fabrics that are always in and this summer is so popular among modern women. Maybe leather overalls are not exactly the kind of leather pants Cat women would wear, but they will still make all eyes be on you.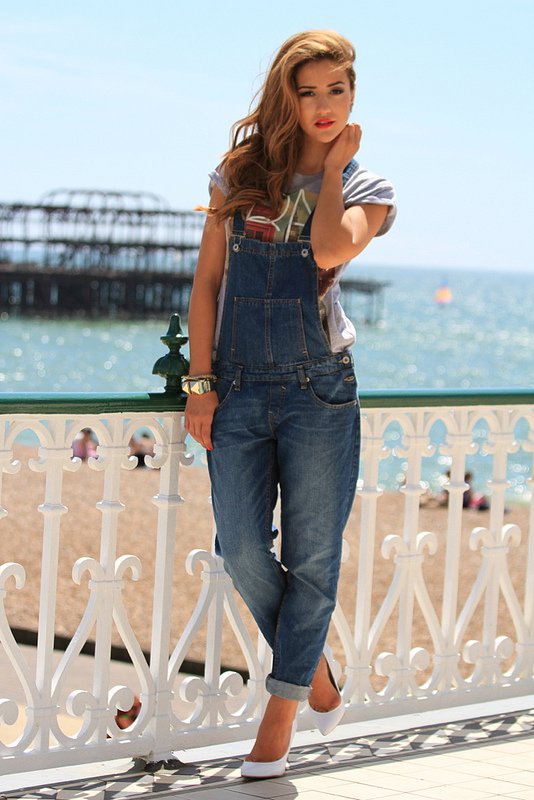 source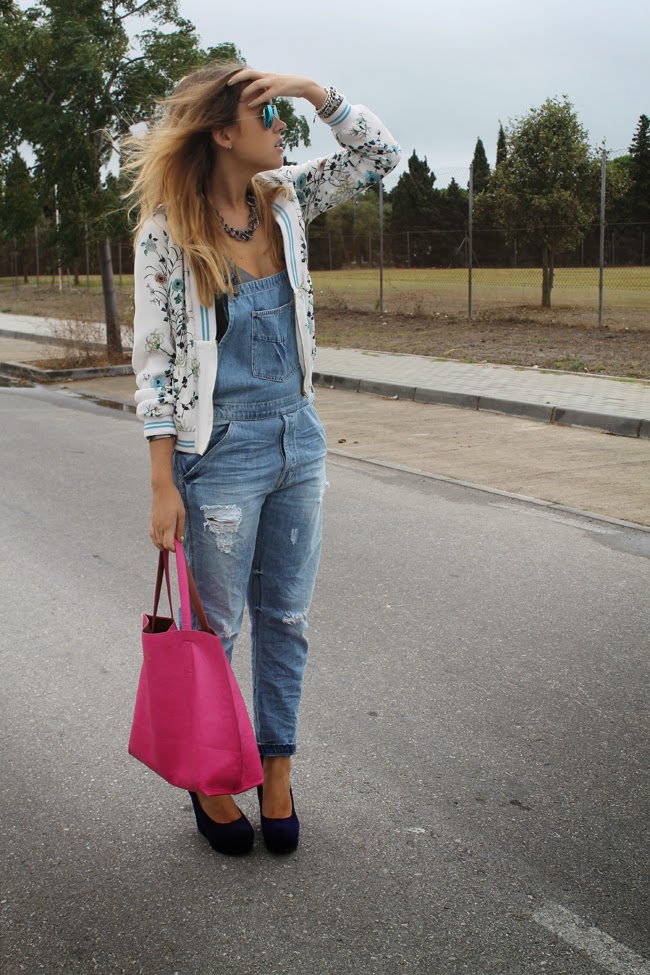 source
Don't be scared of prints
Sometimes women simply choose styling solid color denim overalls. They are a little scared of going for printed overalls and try to keep the bottom simple while they reserve the prints for the tops. And, this is so wrong. Stripes and floral prints shouldn't be limited only to summer dresses and tops. You can choose a pair of overalls in an unexpected color or pattern and bring some of the spring feel to your look.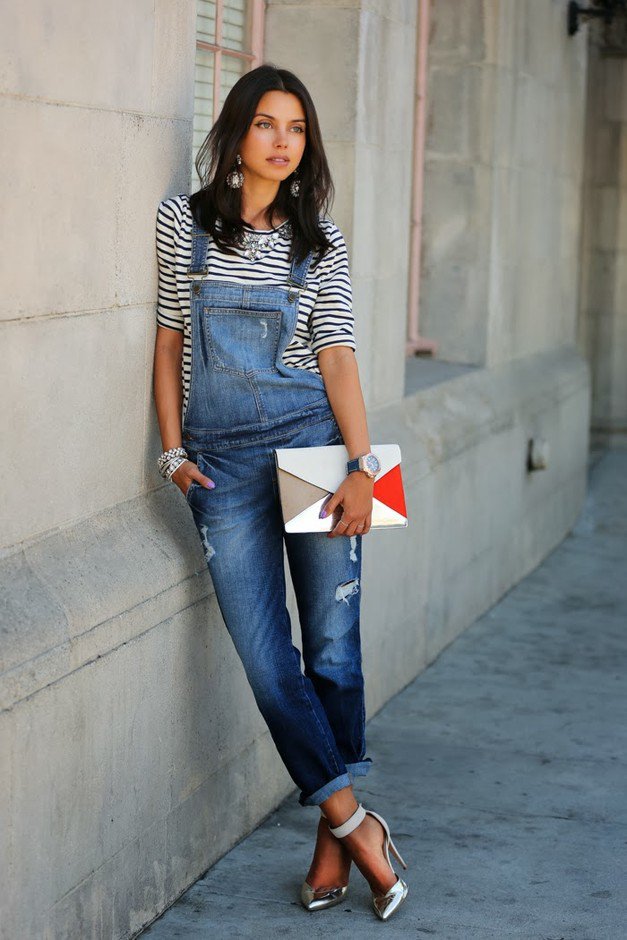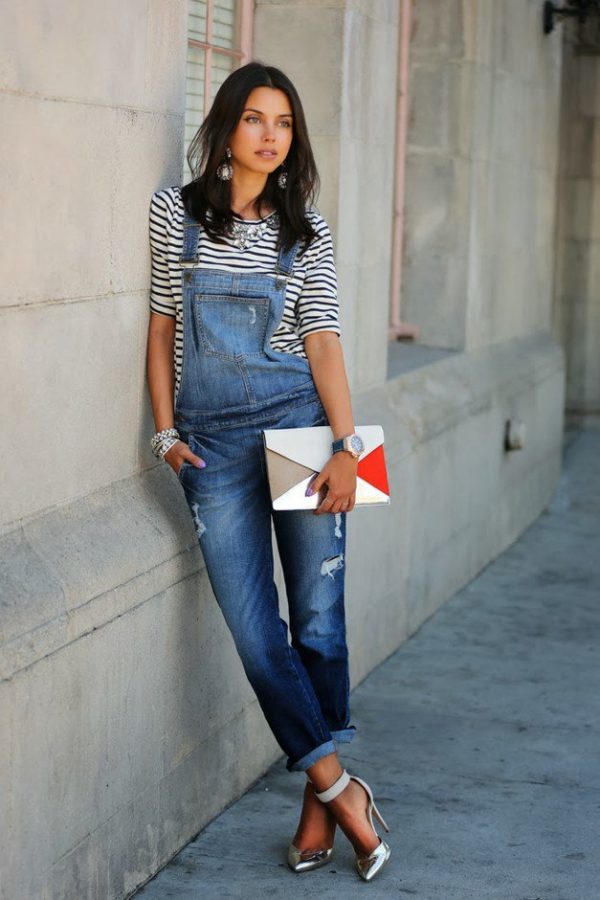 source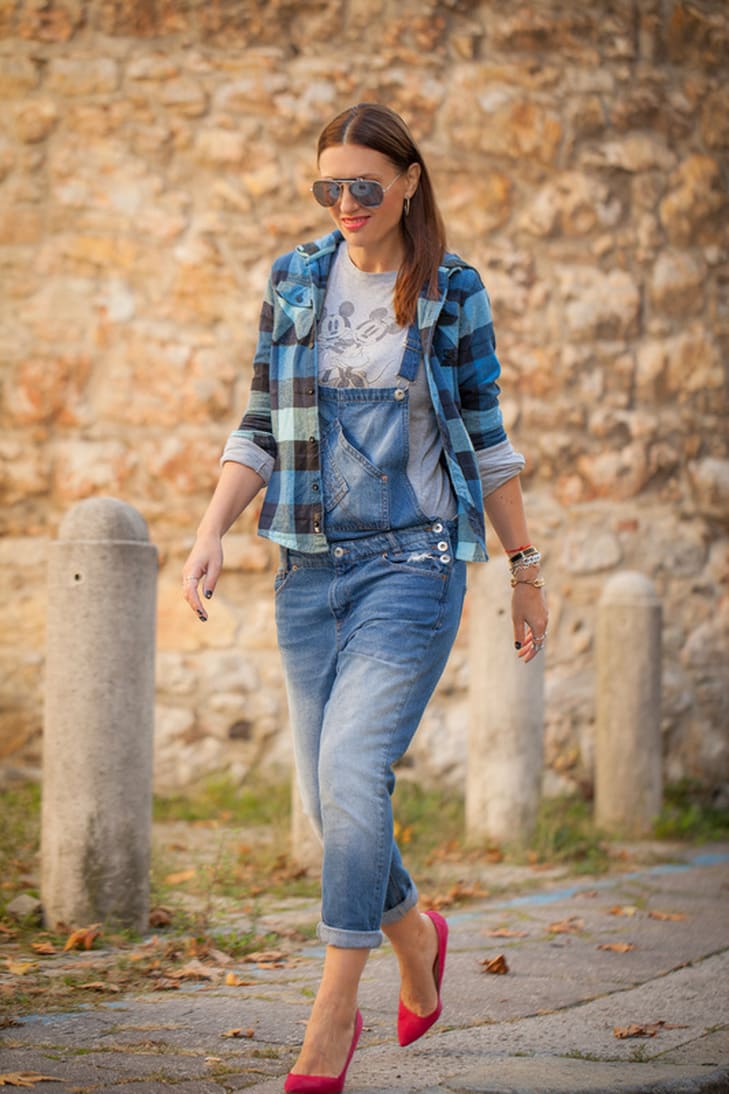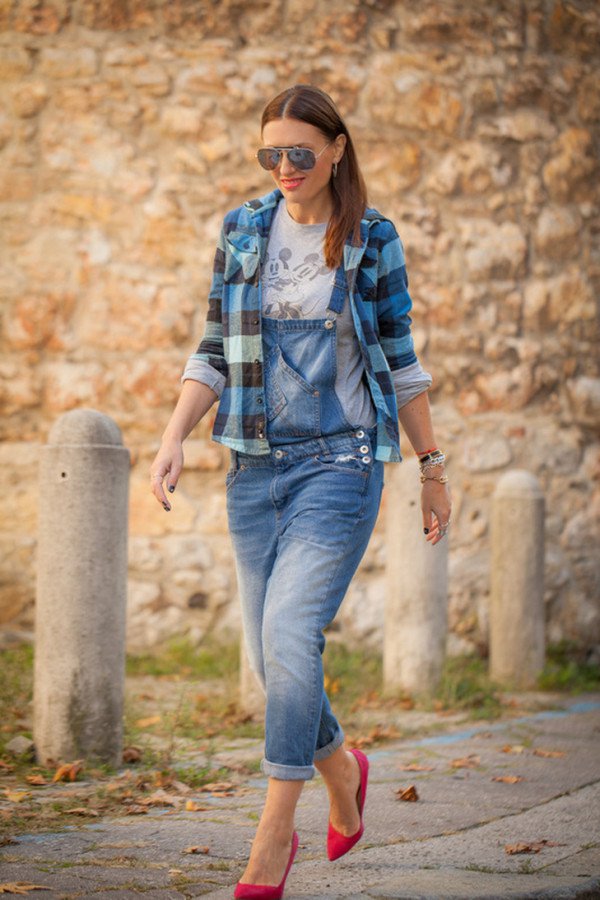 source
source
Denim on denim
The trend of styling denim on denim is back on big doors. One way to update the trend is to choose denim overalls over simple jeans. Pair them with your denim shirt and rock the look the best way possible. Don't miss adding some statement heels or gold jewelry pieces to enrich the look.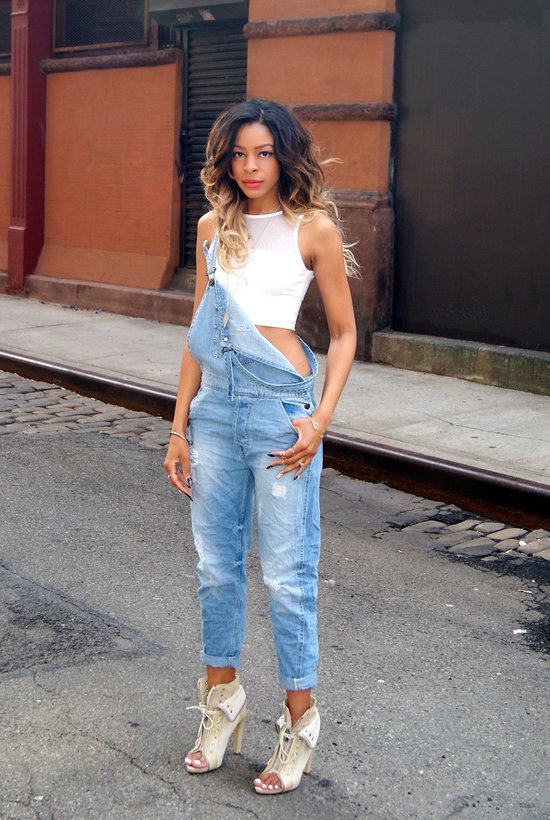 source
Try a button-down
A white cotton button-down is definitely among the spring essentials for your wardrobe. One way to wear it is by tucking it into your denim overalls. The sophisticated button-down worn with the casual overalls can create a look rick with elegance and high-fashion taste.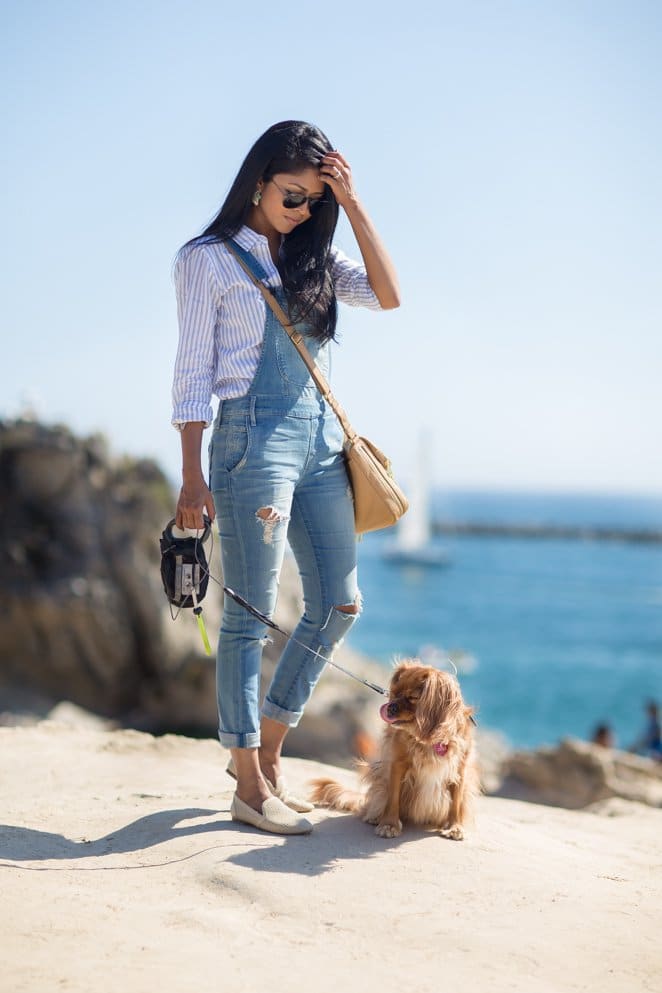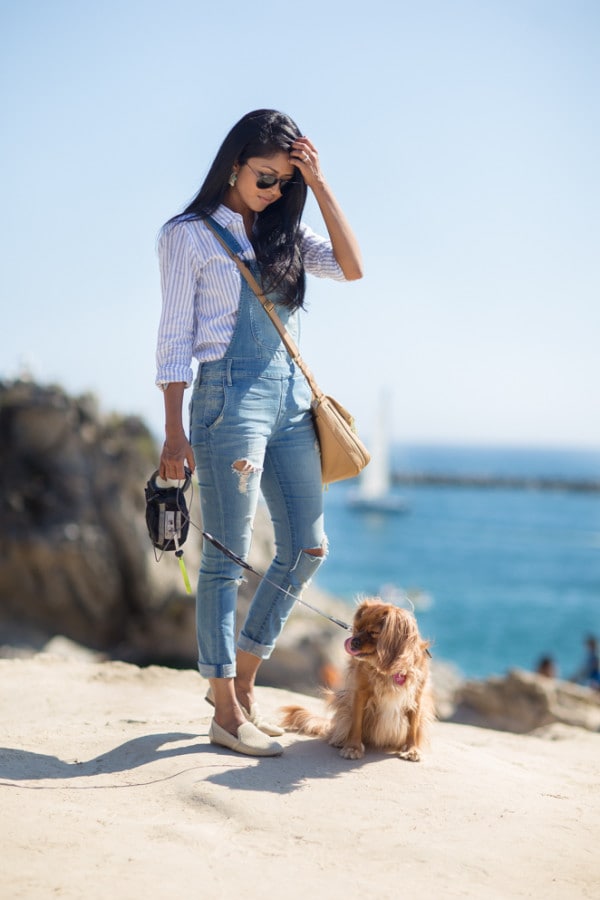 source