Hello housewives! Do you share the same wardrobe organizing problems with most women? Messy closets and difficulties to find the pieces that you are looking for at the moment are some of the wardrobe organization problems most women face every day. Good news: you are in the right place to solve your wardrobe organizing problems forever. In this article below we have selected some helpful tricks and tips to keep your closet organized. You will forget what a messy wardrobe means. These tricks and wardrobe organizing ways will show you how to keep everything on hand and in place for whenever you need it.
The best of this wardrobe organizing ideas is that most of them are DIY projects. Those who adore DIY projects will pleasantly try most of these ideas. Another benefit is that they are all costless or cheap to do. You can make them using some items that you already have at home, or you can buy them in the nearest store for a little amount of money. Sounds interesting to you? Let's start presenting you some of the easiest among all these wardrobe organizing ideas. Don't miss them.
Back To School Ideas-Clothing Organization
September is right behind the corner. The back-to-school time is bringing both parents and children new adventures and happy moments. Returning back to the school desks means new schedules which require new wardrobe organizing ideas too. In order to make easier your morning routine, the best is to organize the clothing for a whole week in advance. During the weekend make plans what your children will wear to school for each day, and organize the outfits according to the plan. Place the clothing pieces of each outfit in a different pile and then place a card with the day over it. Your kids will adore this new method of wardrobe organizing too.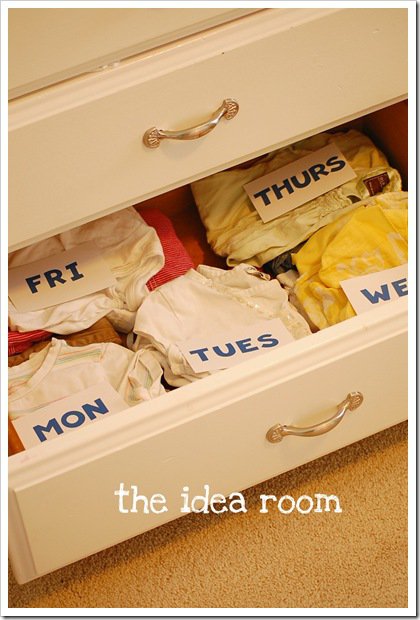 source
Compartmentalize your underwear and socks drawer with Komplement storage boxes
Searching for some easy wardrobe organizing way for your tiny clothes? These storage boxes are a real godsend. You can use them to organize all those boring tinted clothes that make your closet seem messy. Organizing baby clothes, blankets, towels or socks can be so silly. Not anymore! Once you place these storage boxes in your drawers, they will never look messy again. You can place different clothing pieces in each box and this way keeps everything organized and on hand.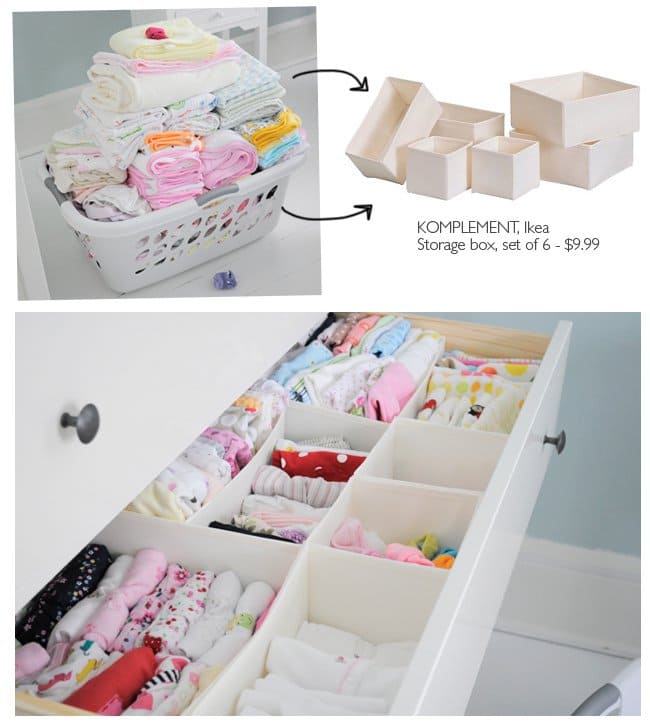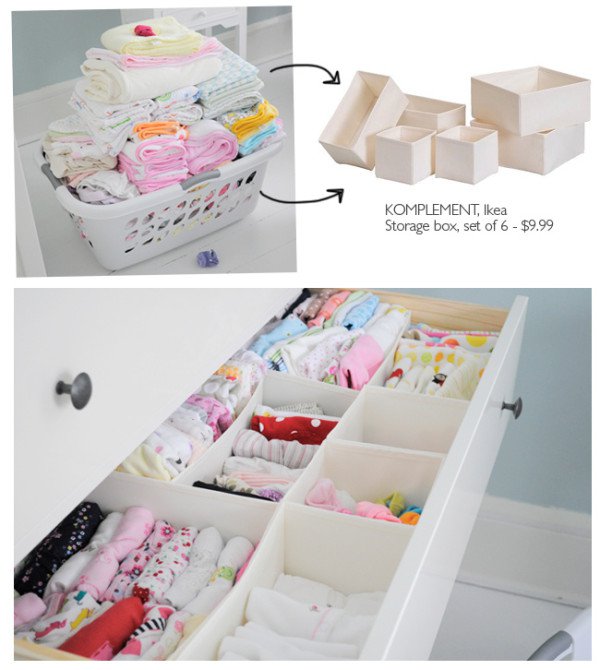 source
Girls' bedroom clothes storage pink and green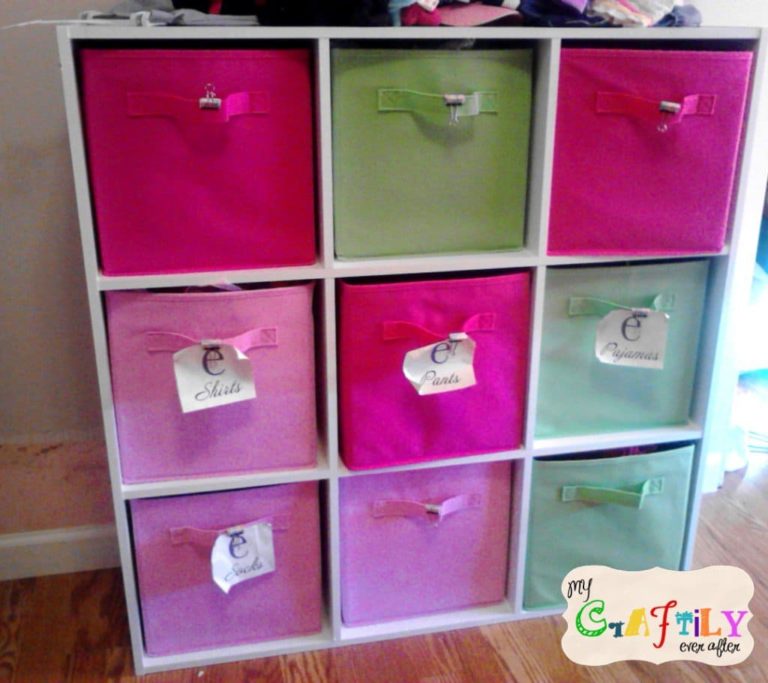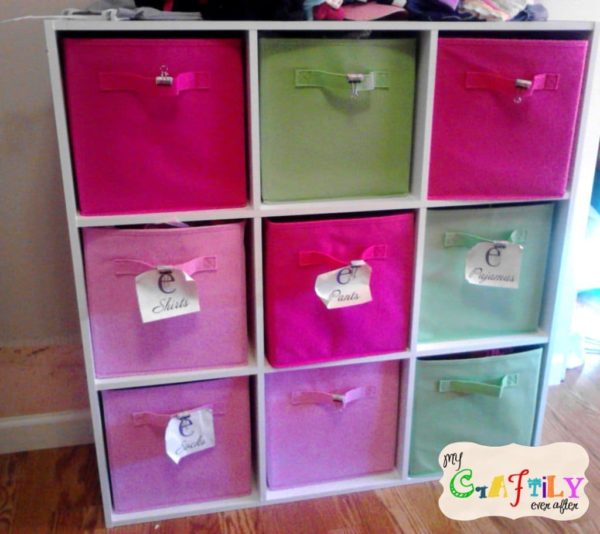 source
Clothes Organization Ideas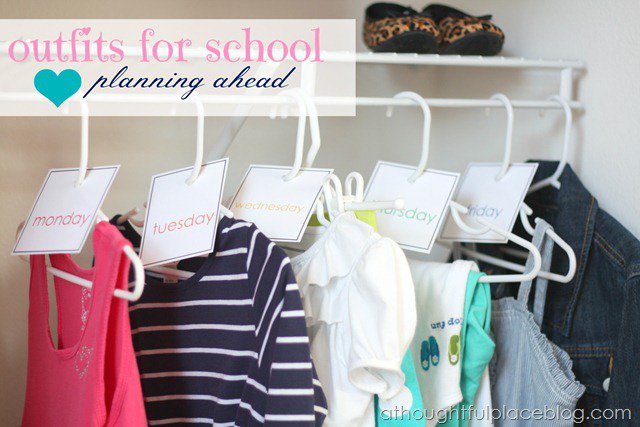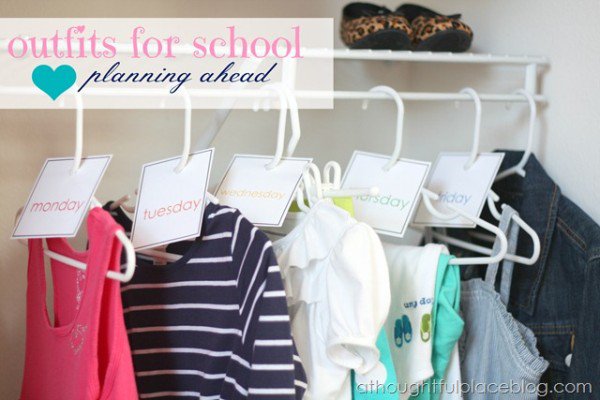 source
Organizing Outfits for the Week: Update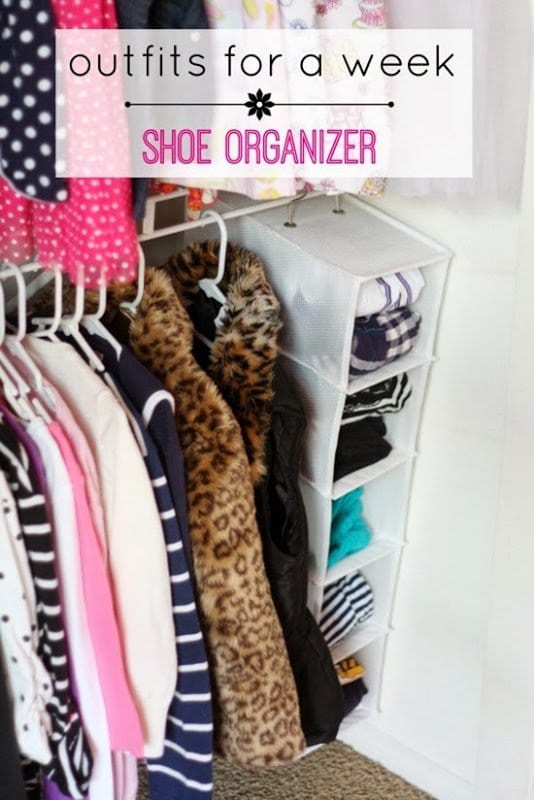 source
Closet Organization Without Spending a time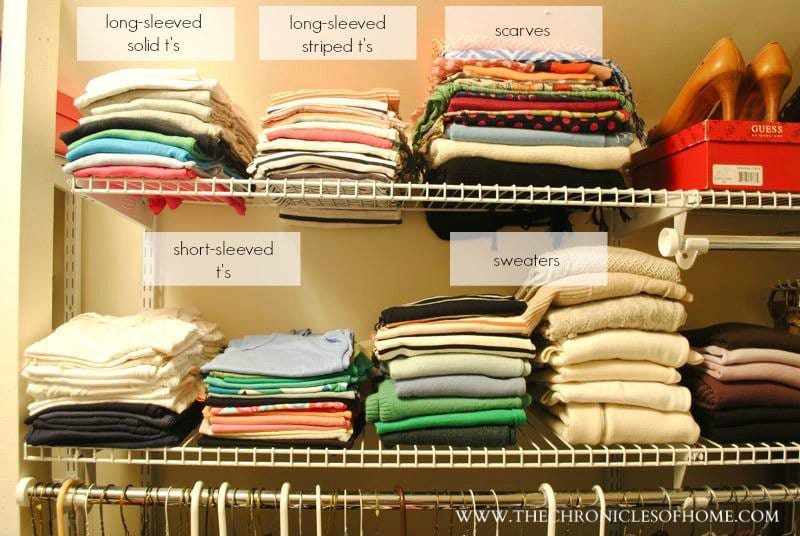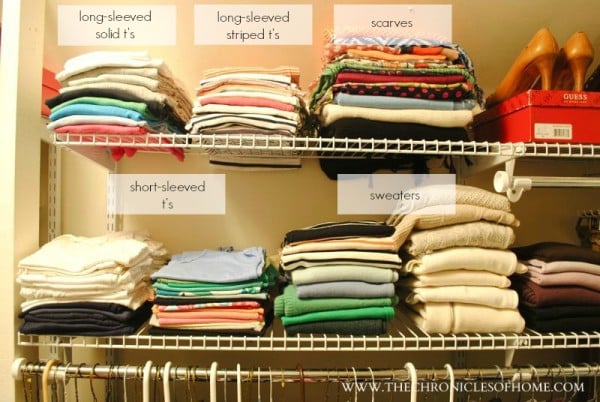 source
Ladybug Baby Closet Clothing Dividers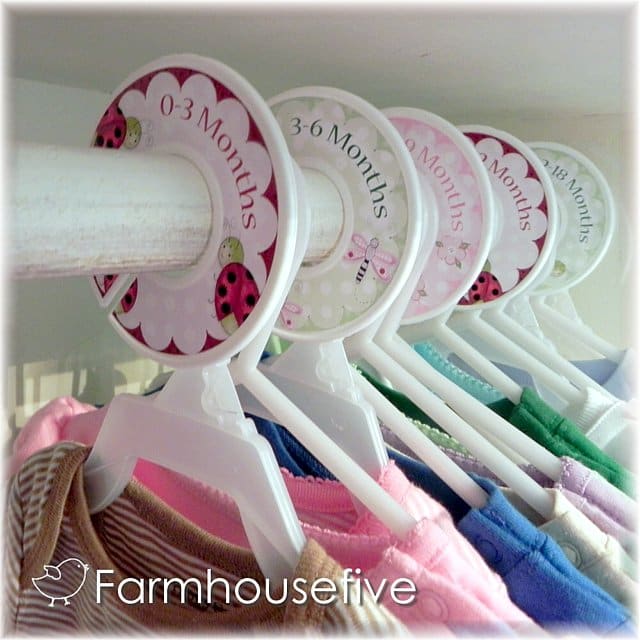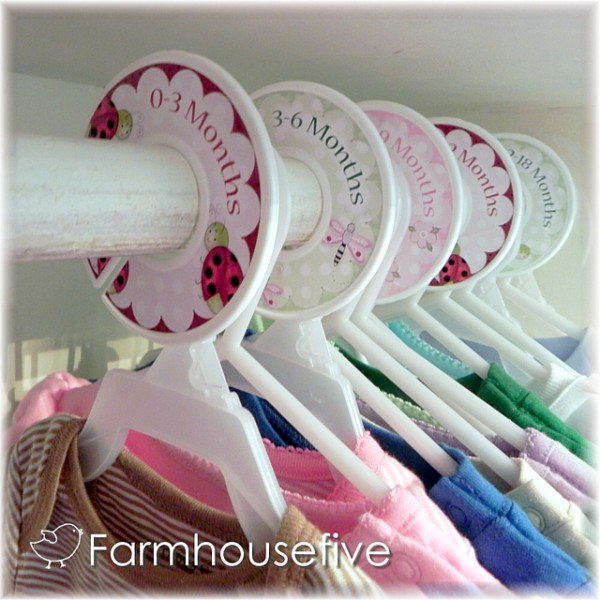 source
Storage Solutions to Meet Your Customers' Needs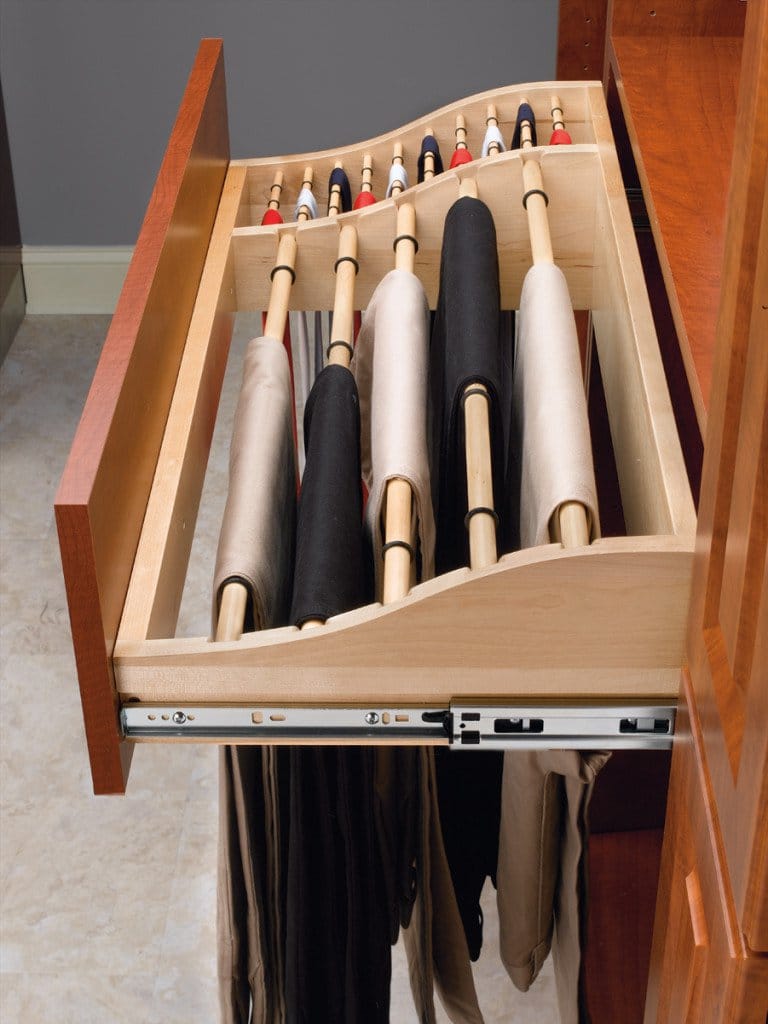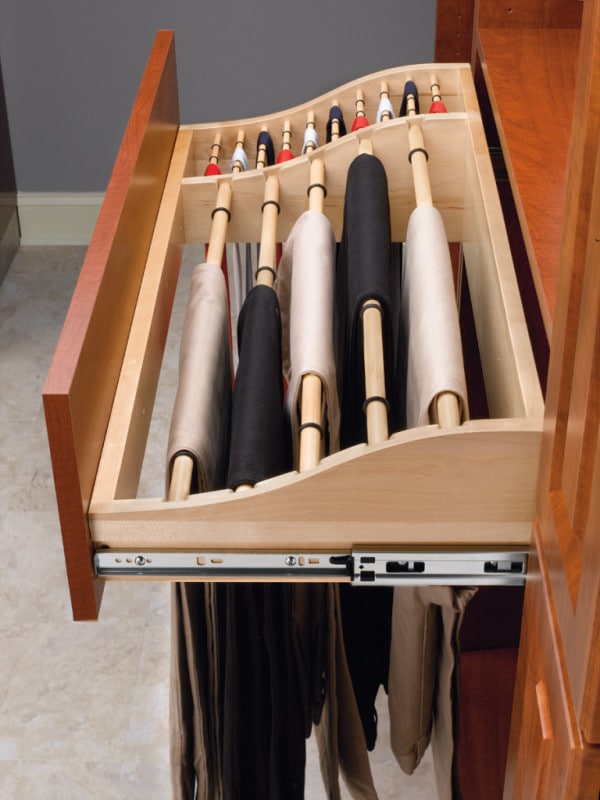 source
Fill Dresser Drawers from Front to Back Instead of Top to Bottom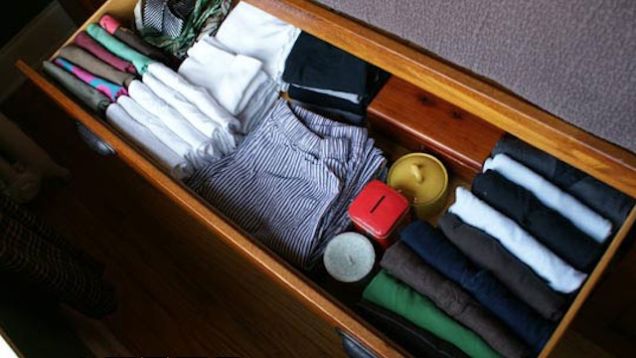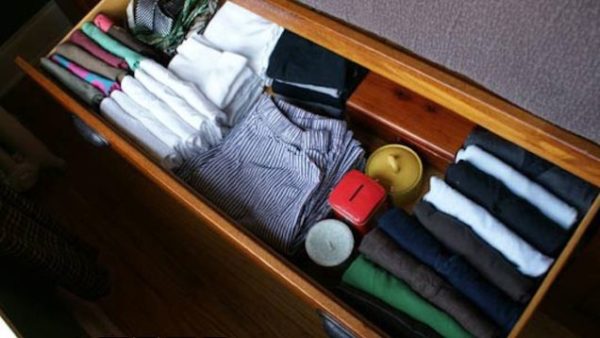 source
Organize Your Scarves with Shower Hooks
If you have more closet rod space than drawer space, then hanging as much as possible is the best wardrobe organizing way to go for you. Hanging your scarves may be one of the best and most inexpensive ways to store these adorable accessories. We have already shared some accessories and jewelry storing tips with you. One of them is to organize them with the help of shower hooks and a hanger. This super inexpensive way of keeping all your scarfs on hand any time you need them is a perfect DIY project that you can try for our wardrobe organization. Don't miss it at all!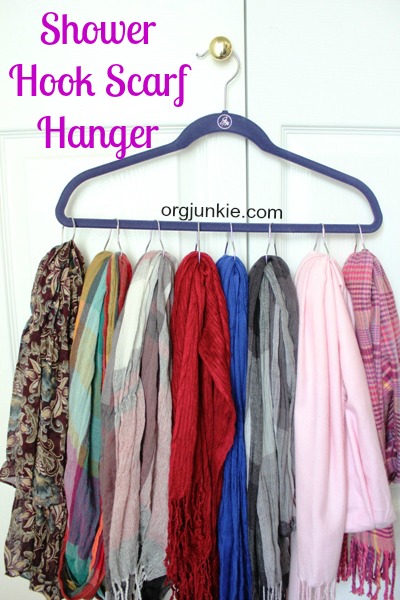 source
How To Organize Your Underwear Drawer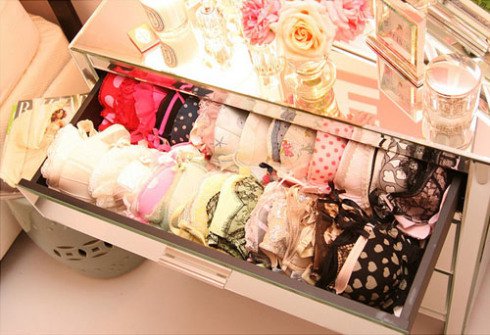 source
How to organize lingerie
Organizing your lingerie can be a little tricky. Here are some wardrobe organizing tricks that will help you store your lingerie in the best way possible.
Organize your bras using bra storage boxes. The best is to choose ones made of hard plastic. This way you will keep bras from deformation. Fold your bras to retain their form and place them in order in the storage box. It is too convenient to store bras this way, since the boxes prevent mess and tangling, as well as keep the bras in their shape.
Use special lingerie drawer dividers to store bars and panties. Insert the drawer dividers into a drawer to create different compartments for storing your lingerie. Fold bras and panties carefully so they can fit the compartment. Store each piece of lingerie in a different compartment so they never get messy again.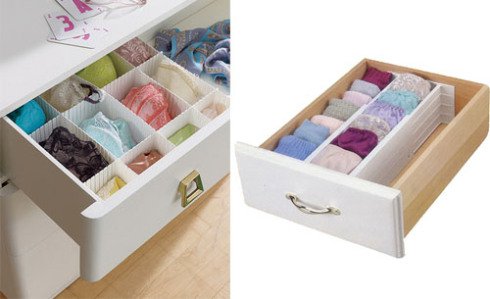 source
Project: scarf organization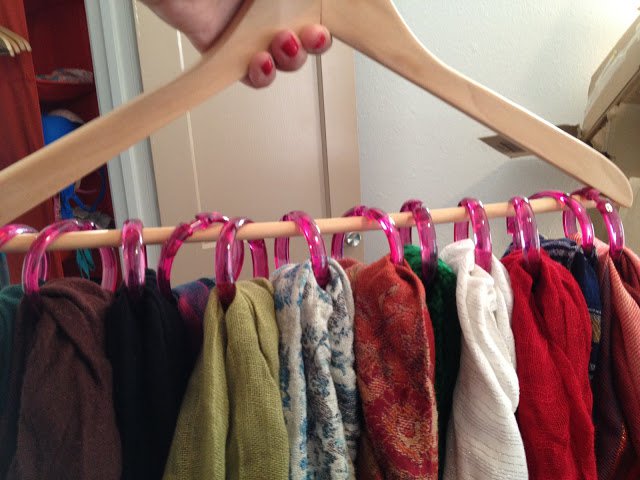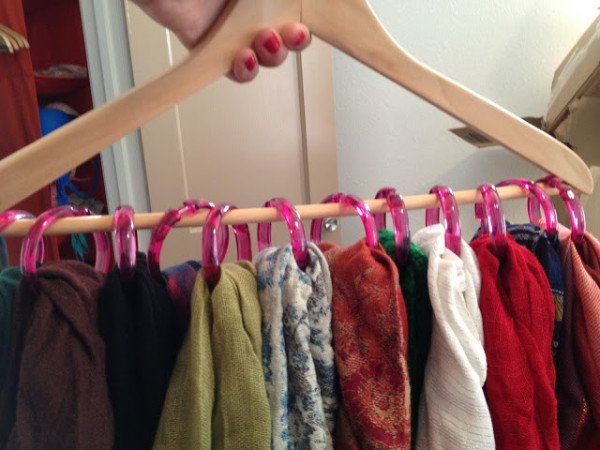 source
Under bed Organizer Duo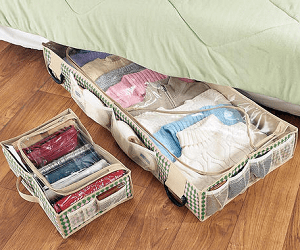 source
DIY Department Garments Hanger
If you want some super easy and inexpensive DIY wardrobe organizing ideas, here it is! This DIY branch clothing rack is a perfect way to store your clothes. All you need to do is to find some brunch and then cut the desired length. Use 40lb picture wire, wire cutters, and optionally an "S" hook. Knot the picture wire onto each end of the branch. Then, knot the ends onto an "S" hook and tie it directly to the location where you want to place the branch hanger. Seems easy? Don't miss trying it!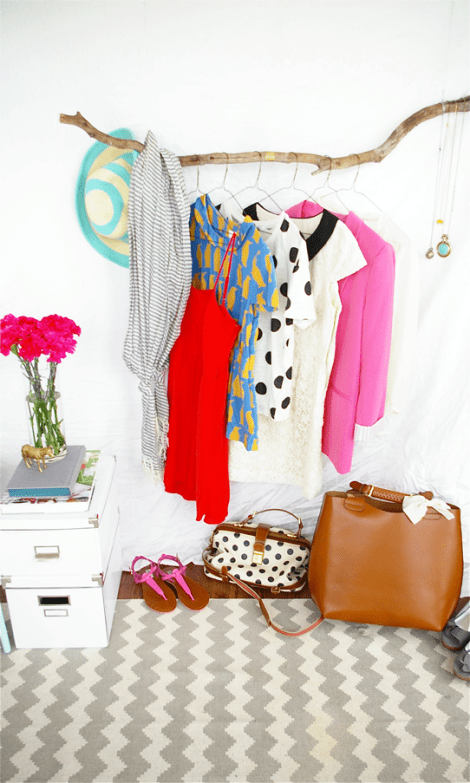 source
Organize This: Clothing Closet!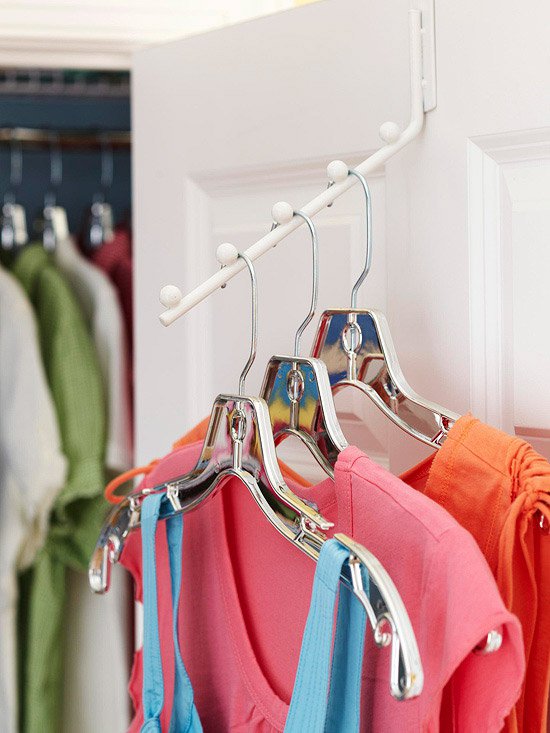 source