Accessories are women's biggest friends when it comes to styling fashionable looks. But, if you don't wear them the right way they could easily transform into your biggest enemies too. In order to avoid such a thing, we are inviting you to follow our necklace guide in the article below. Learn how to wear a necklace with our necklace guide and the following styling tips that every woman should know.
Wearing a necklace is one of the best ways to turn a boring and casual outfit into an eye-catching one. Also, necklaces are a perfect way to enhance your formal wear for a dressier occasion. However, many women have trouble determining which necklace is the appropriate one for the outfit they styled. If you are one of these women, then you are in the right place, because our necklace guide will solve all your problems of styling necklaces you could ever have. Our necklace guide consists of some basic rules on how to wear necklaces. These rules will make it easier for you to choose the necklace that best fits your overall look instead of the ones that you like the most or the one that is trendies in the current moment.
Most of the women make the mistake to follow trends that don't even suit them. They then choose jewelry pieces that don't go with their neckline and their face, or what is even worse, with the clothes they wear. And, instead of being a décor, the necklace in such a moment creates an over-accessorized effect. For avoiding such a thing, keep scrolling down the page.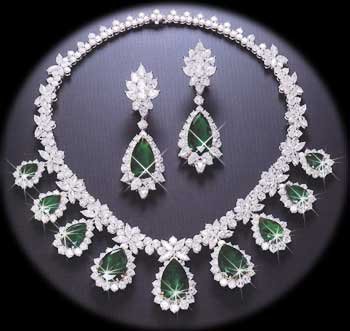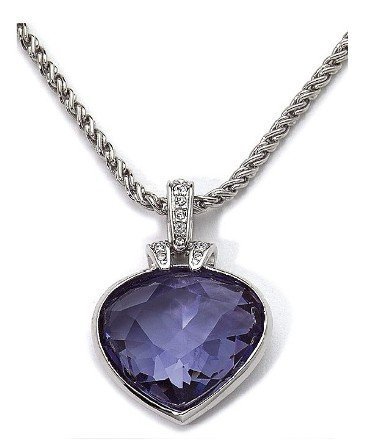 Collared shirts can be tricky!
Yes, we all know shirts are considered to be a more formal piece of clothing in a woman's wardrobe. But, many modern women style them in casual outfits too. And, the final result is absolutely adorable and chic. Styling necklaces with shirts depends a lot on the look you want to achieve.
For example, for a classy look, you can choose a necklace that falls right at the collar, button up your top all the way, and then place the necklace under the collar.
For a more casual look, opt for a necklace that is slightly longer and leave one of two buttons undone so the necklace fall right down the center.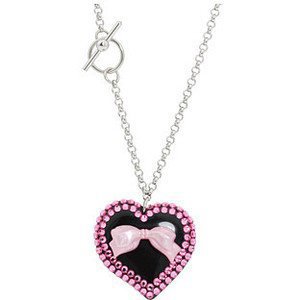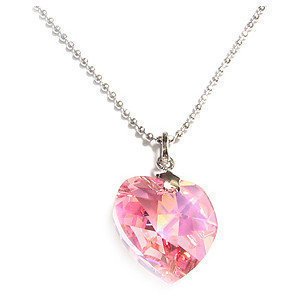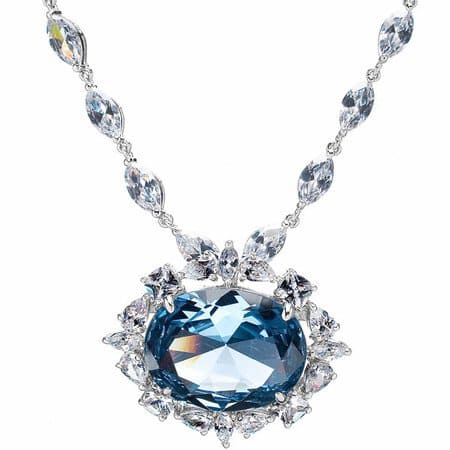 A V-neck necklace guide
If you are wearing a V-neck then make sure the necklace is only touching your skin. Never choose a too-long necklace that will fall on the top of your V-neck. It will look weird and definitely not elegant.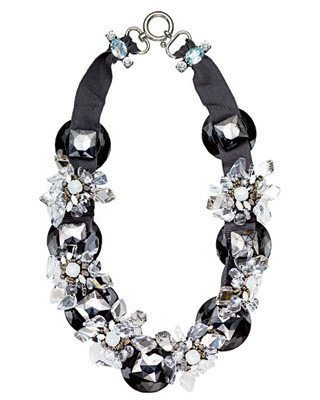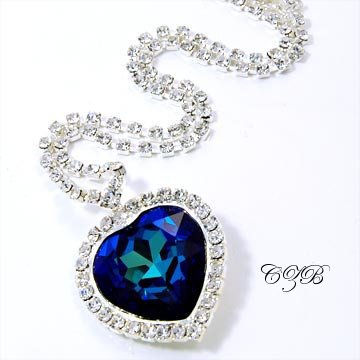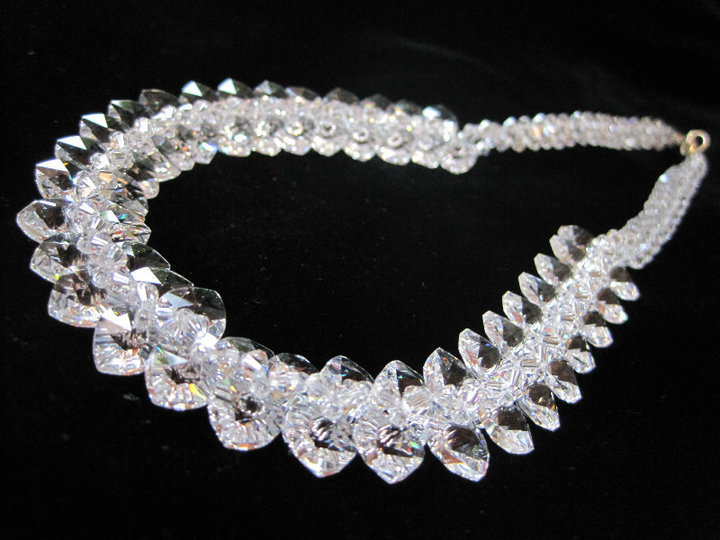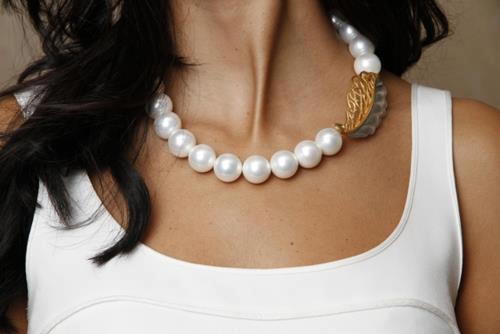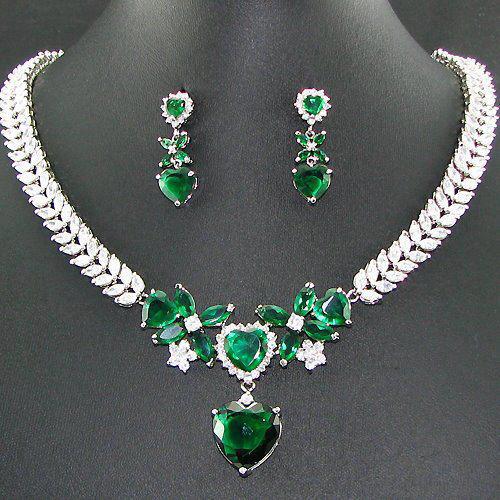 Never wear a big necklace with big earrings
Don't overdo it by choosing more than one massive piece of jewelry. Never wear a big necklace with big earrings and lots of rings or bangle bracelets. Instead, pair your statement necklace with small stud earrings. Or, wear your simple and small necklace with a fun and statement ring. Too many big accessories will always create a contra effect.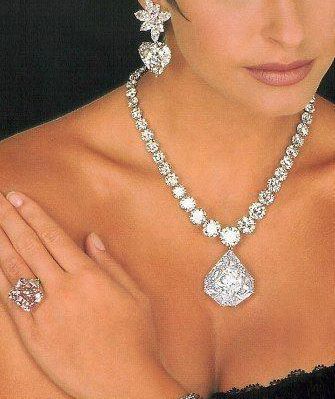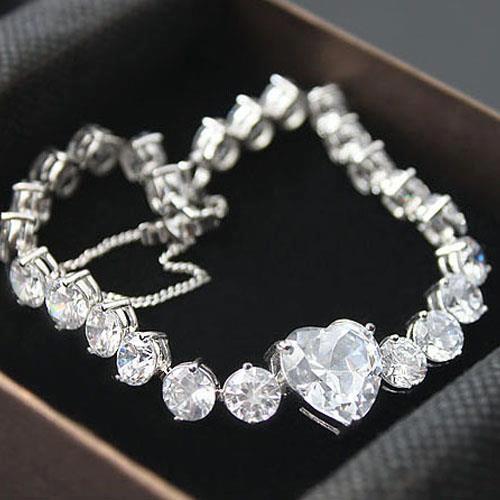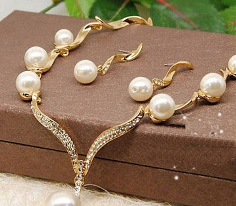 Small necklaces
Small necklaces look amazing when worn with any top where the neckline or bodice is the focal point. You can easily style them with shirts or dresses that have fancy necklines or lace paneling. Because of their size, small necklaces look adorable and give the outfit a sophisticated finish. If you still want a more dramatic look, then you can combine them with statement earrings.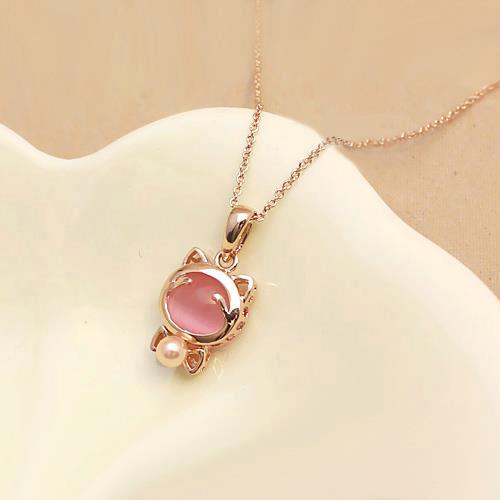 Layering necklaces guideline
Layering necklaces in a classic way to dress up an outfit. But, there are some layering rules you must follow first. In this necklace guide, we are presenting you three of the most important among them.
If you are layering more than two necklaces, then layer in odd number multiples.
You are allowed to layer contrasting styles and metals. For example, you can mix pearls with chains, chains with different weights and textures, different geometrical shapes…
Choose to layer chains in different lengths for a better effect.
How to style statement necklaces
Big statement necklaces should be the focal point of your outfit. They are massive enough, so avoid wearing them with other statement pieces of jewelry. Combine them with solid-colored clothing. Never wear a statement necklace with a colorful top. Style it with simple necklines such as strapless, V-neck, off-the-shoulder, and scoop necks. This way they will have the chance to be even more visible and grab all the attention. Statement necklaces are a perfect choice when you want to direct attention to your upper body part, especially if you don't want your legs and footwear to be the central point of your outfit.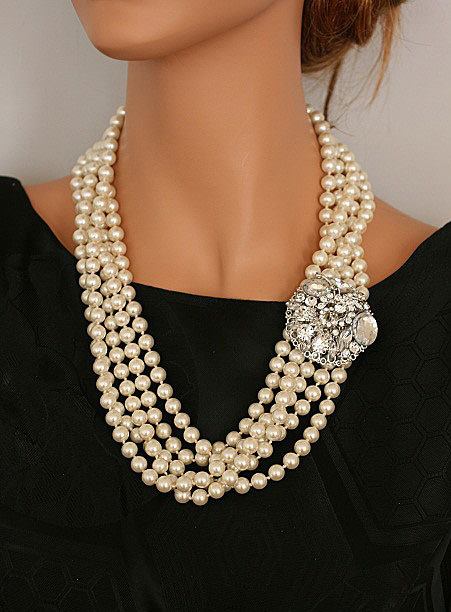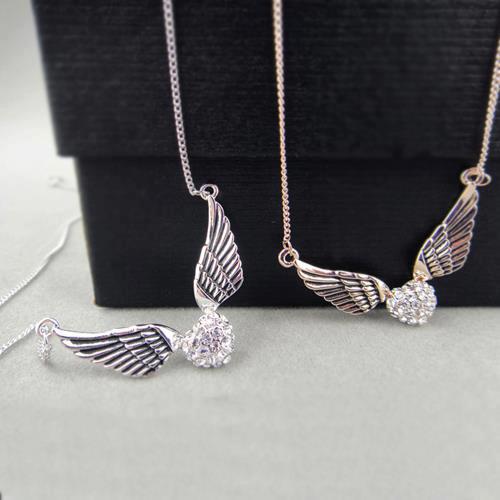 Monochromatic necklace guide
When you wear colorful clothing with bold prints and patterns, then it is recommended to keep the accessories simple. For such occasions choose a monochromatic necklace- black or white beads, simple gold chains or dainty diamond. The simplicity of the necklace will balance the drama of the bold prints.