There are only a few wardrobe essentials that women can lean on no matter the occasion they are getting dressed for. One of them is certainly the white shirt. Whether your white shirt is made from crisp cotton or soft silk, the tailored shape of it will make any outfit feel instantly elegant.
Is there any woman that can't simply love the timeless white shirt? There is probably not! It brings elegance and modernity to any outfit you style. Your white shirt is definitely the most versatile piece in your closet. It works well for both casual and formal attires. You can easily pair it with classic trousers and create a formal office look. Or, you can simply tuck it into a pair of boyfriend jeans and pair it with sneakers for a casual yet chic look. In the article below, we are inspiring you with the chicest ways of wearing a white shirt. See how to style the most timeless staples from your wardrobe. Get inspired for creating your next outfit.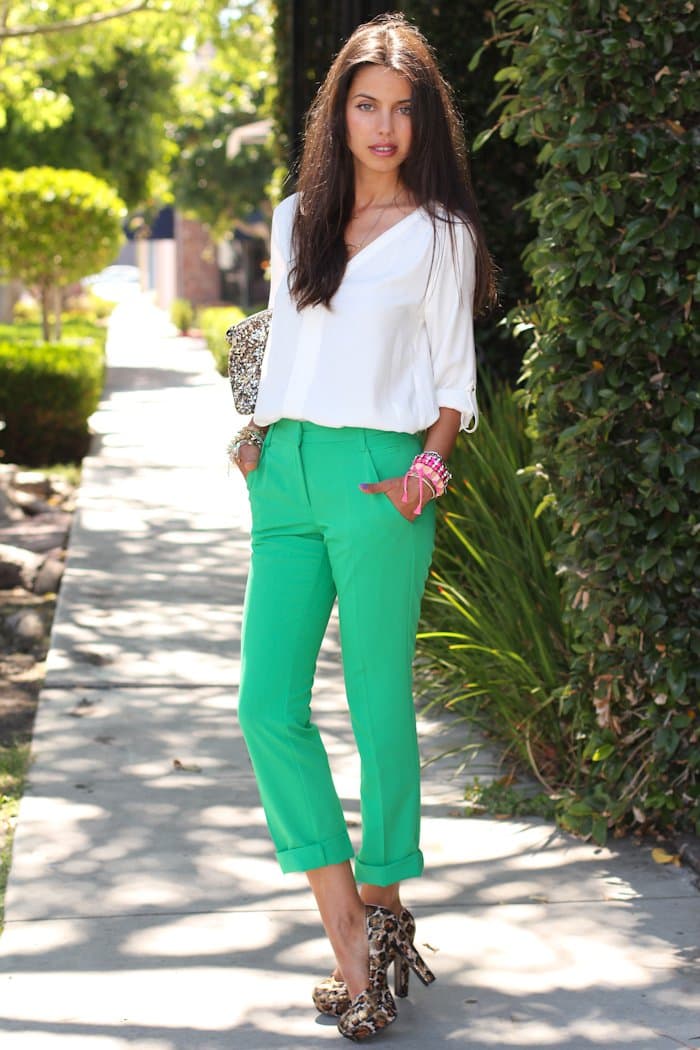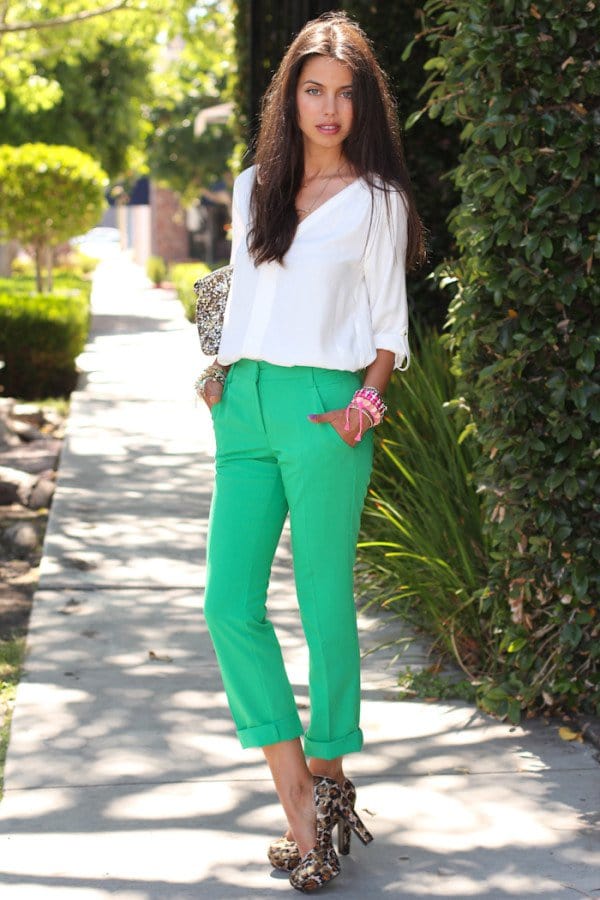 source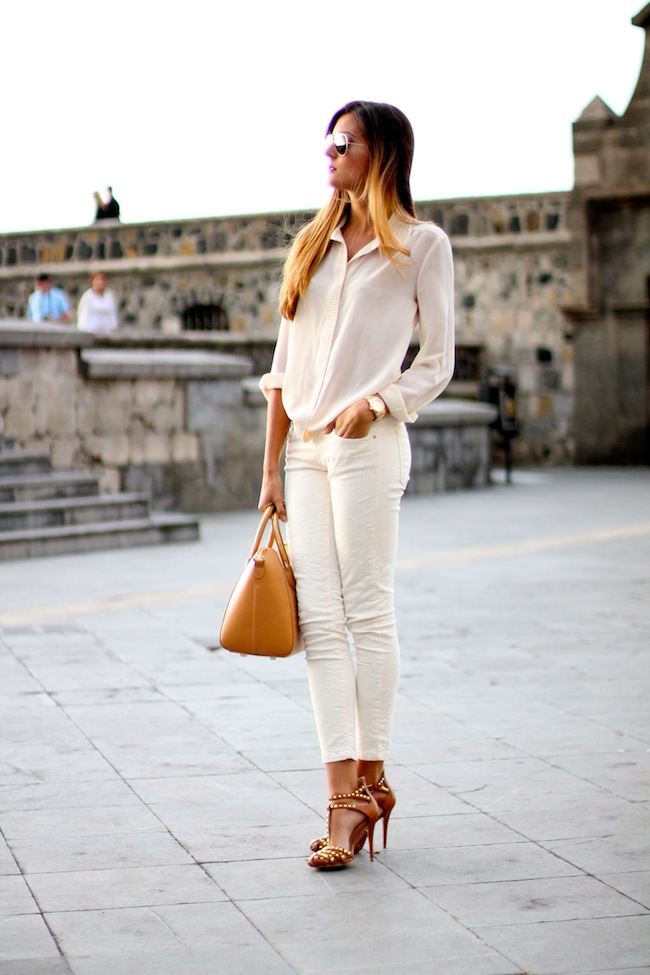 source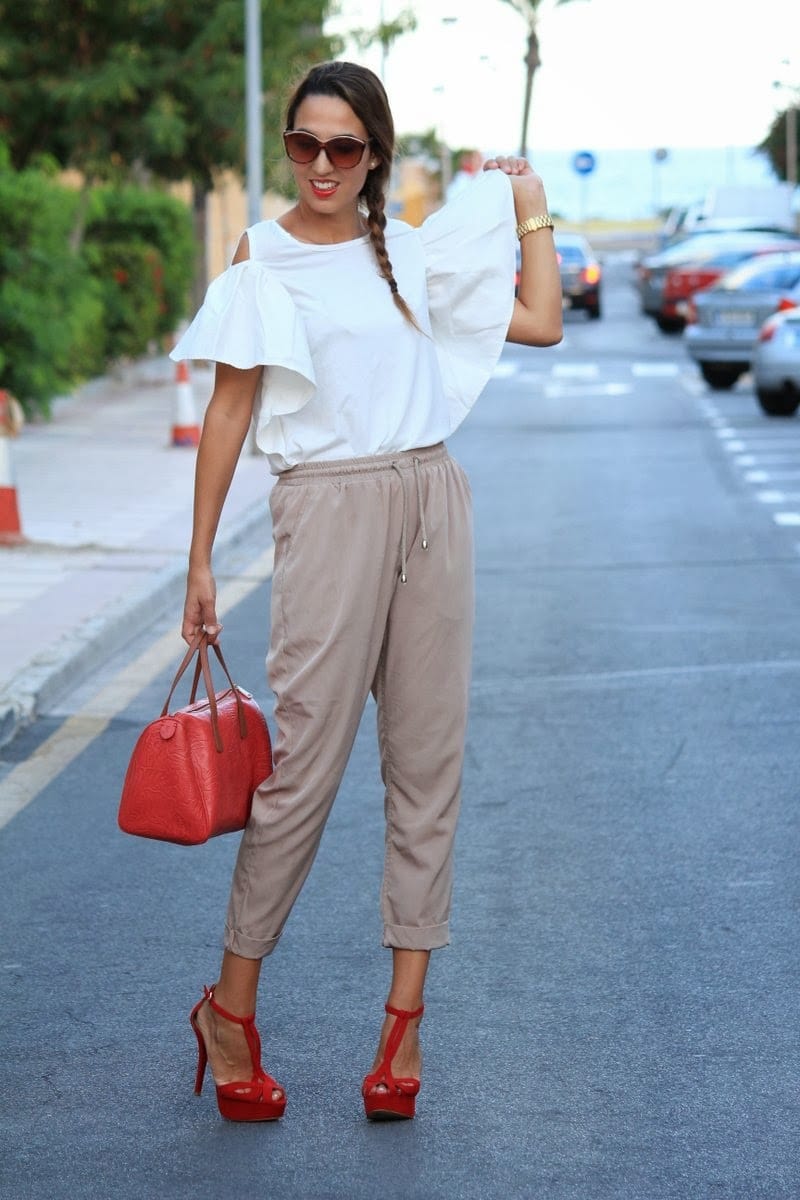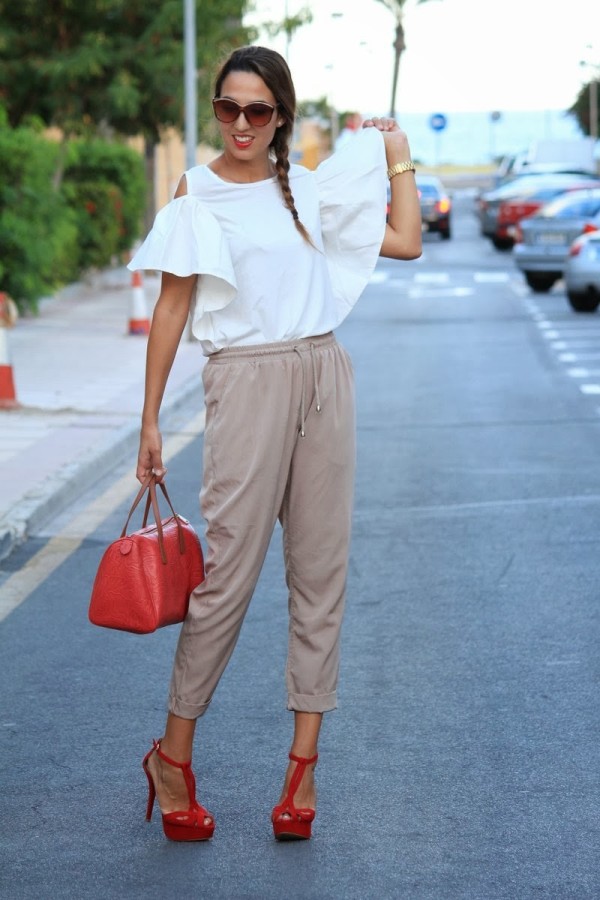 source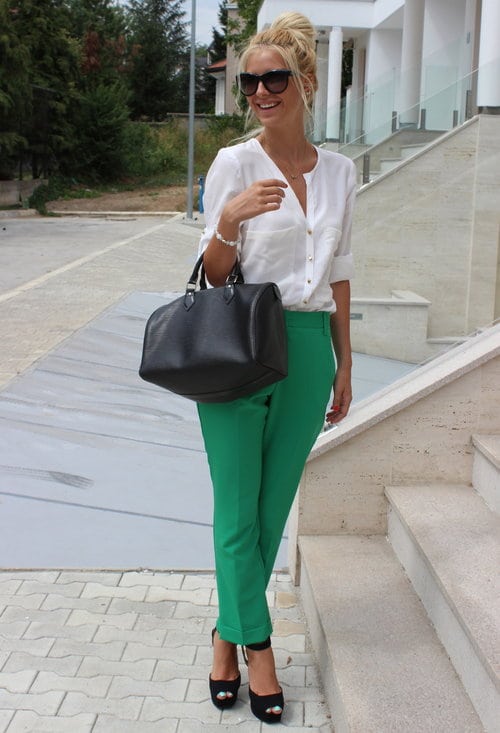 source
Wear it as a shirt dress
Some white shirts go beyond your waistline and tights. Those shirts have increased in popularity the last season and we can see women rocking the trend of wearing a shirtdress. Wear it with some nice sneakers, flats, or a pair of heels according to the occasion you are headed to.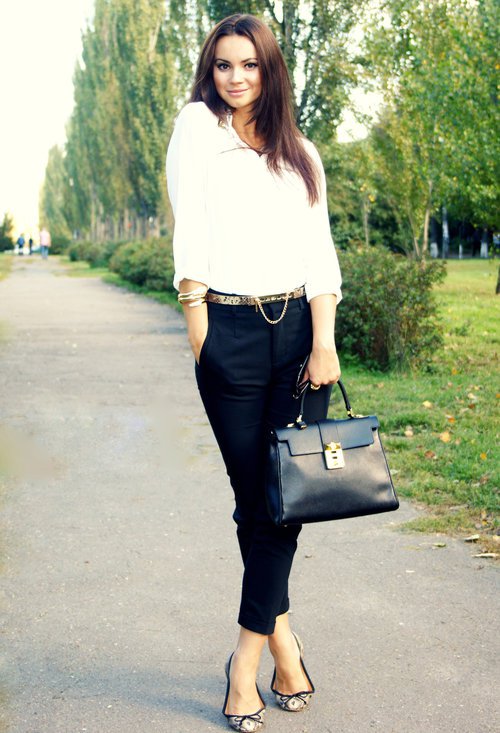 source
For work
There is certainly no other piece in your wardrobe that can be defined as the most "office approved" than the white shirt. It is considered to be the universal office uniform that makes women look elegant, sophisticated, and formal. You can pair it with a neutral suit or the popular palazzo pants, tapered pants, or flared pants. If you are searching for the right outfit to wear on an interview you can always lean on a white shirt and black pants. Choose well-tailored pants and quality fabric for the shirt and voila, you have the most comfortable and stylish office look ever.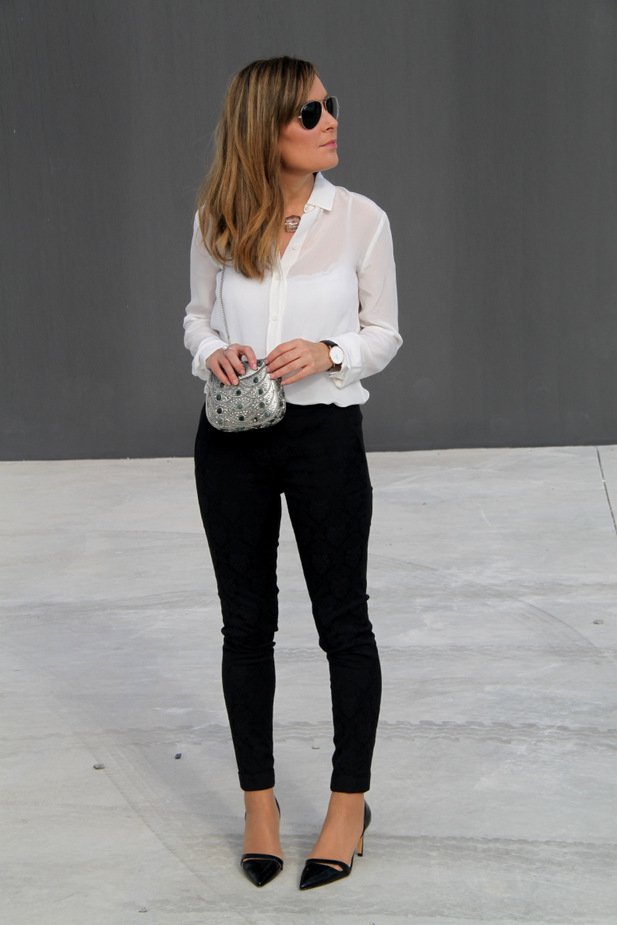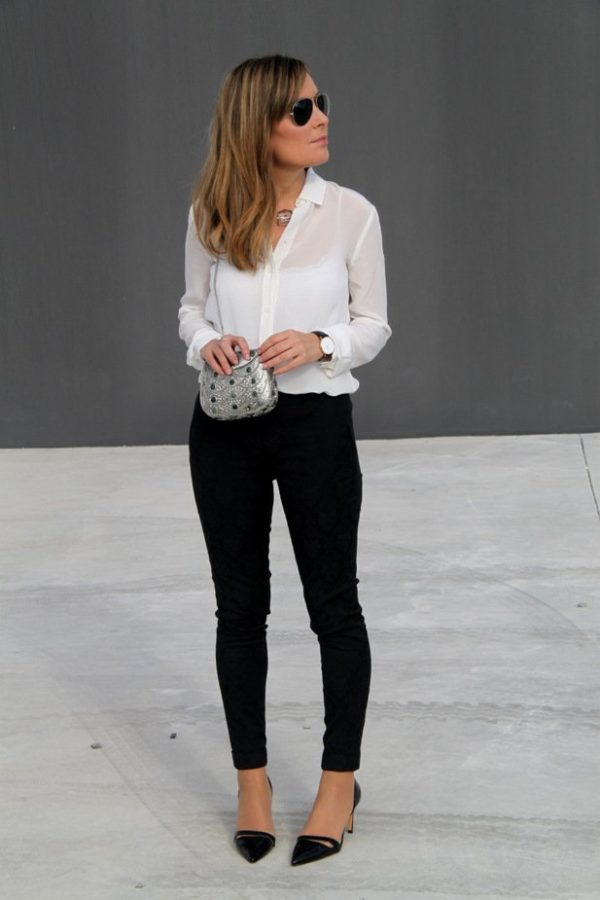 source
Create an all-white ensemble
This summer goes with a monochromatic all-white ensemble. You can never go wrong with this look, especially during summer when it is officially the season of brighter colors. Pair your white shirt with a pair of white pants or white jeans, or with a white pencil skirt. Grab your white shoes, white sunglasses, white handbag, and don't be afraid of looking like a stylish white angel.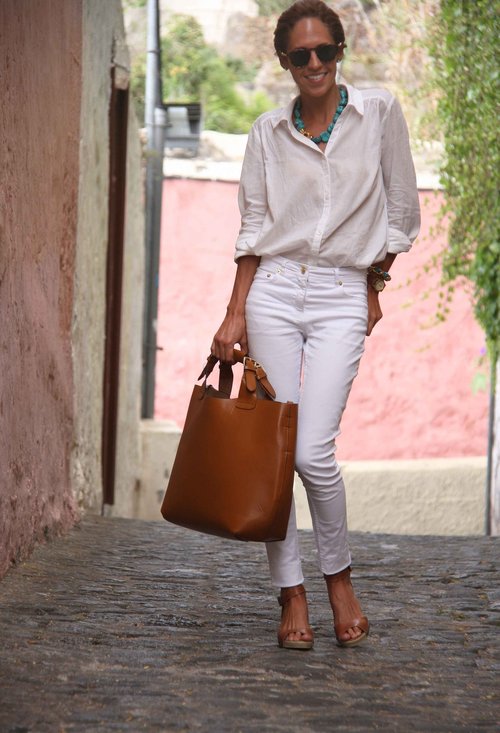 source
Layer it with a slip dress
The 90s slip dress has made a huge comeback on the fashion scene and it is here to stay for sure. During the daytime, you can wear your slip dress under a white shirt. For more coverage, tie a knot from the front part of the shirt. Also, you can wear the shirt under the slip dress. Add a belt over the dress to accentuate your waist.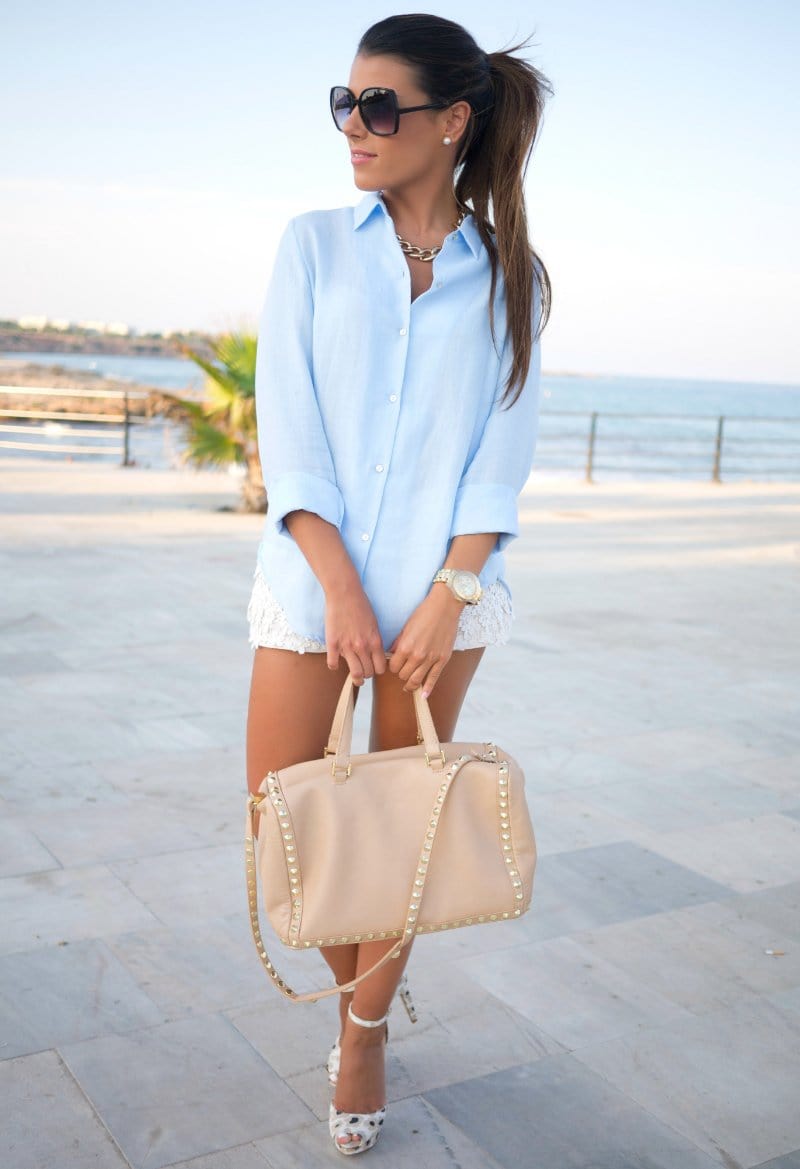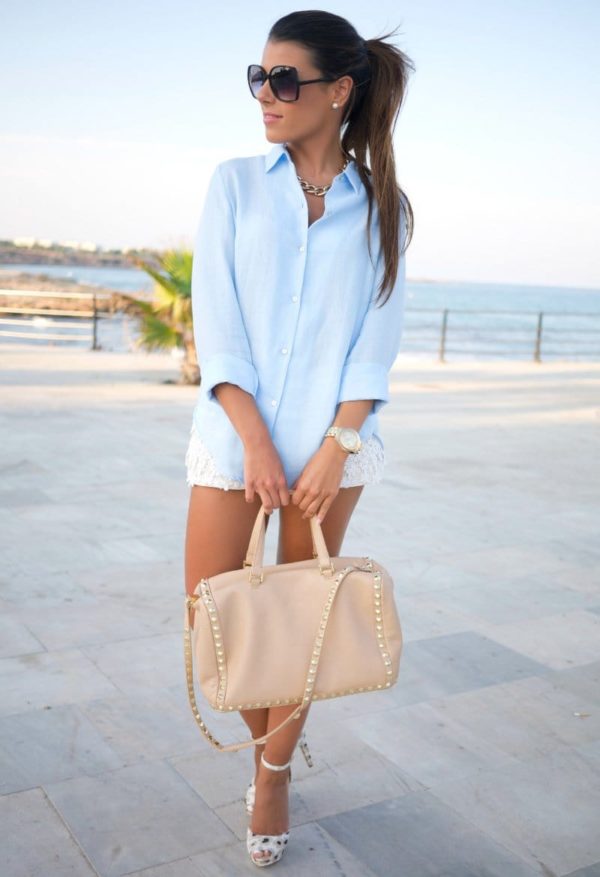 source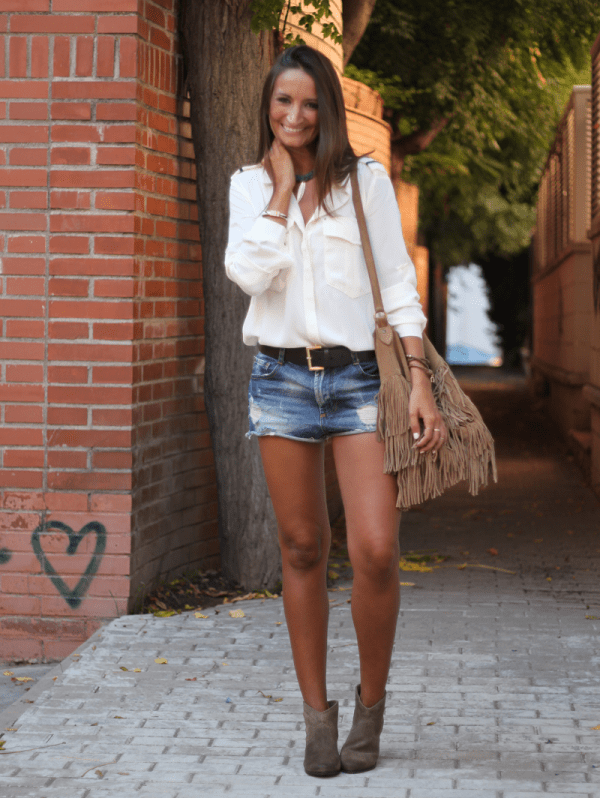 source
With your favorite denim
Wear your white shirt with a pair of jeans. This way you will create the most versatile look ever. It is a classic and casual outfit that women adore styling for less formal occasions. The look never dates and is the perfect pairing. You can wear it with sneakers for daytime attire. Or, you can style the look with heels for nights out with friends. No matter which looks you choose, be sure that this is the always winning combo.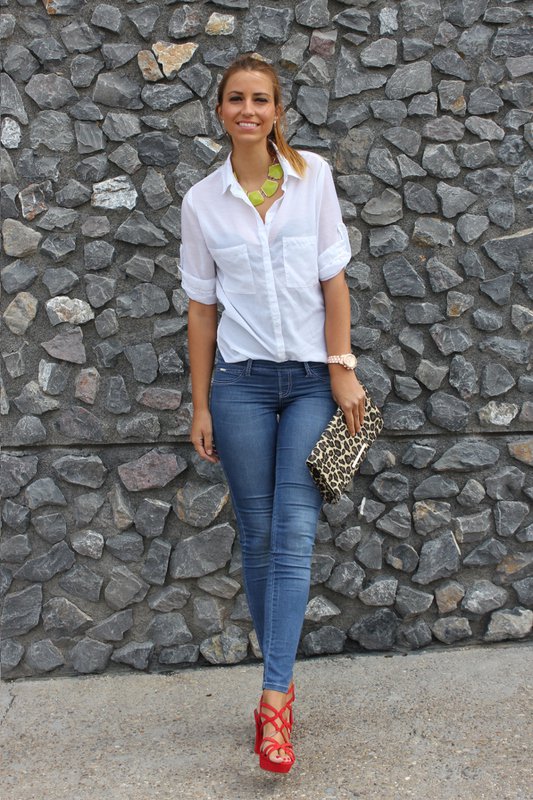 source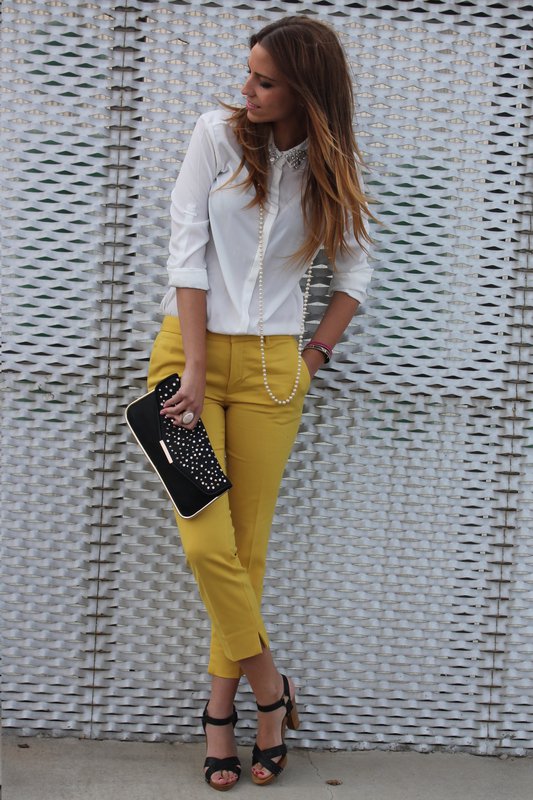 source
Over a swimsuit
If you are looking for some sexy way to stay protected from the sunrays while on the beach, then your oversized white shirt is your lifesaver. Wear it over your favorite swimsuit or bikini for an easy, yet stylish way to cover up. Look stylish, sexy, and sun-protected while walking down the beach. And, get ready for so many turn heads.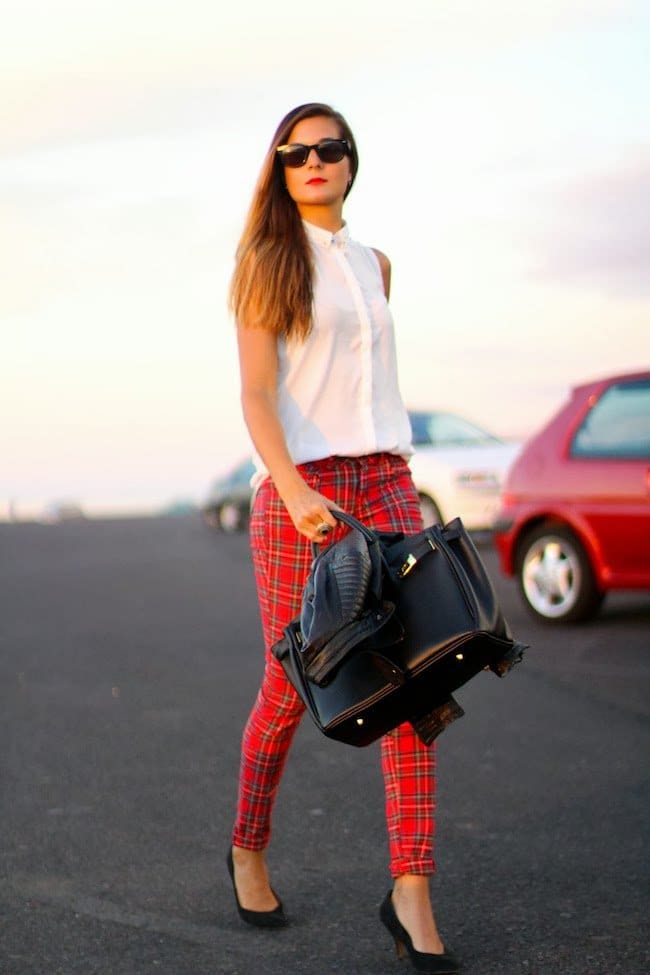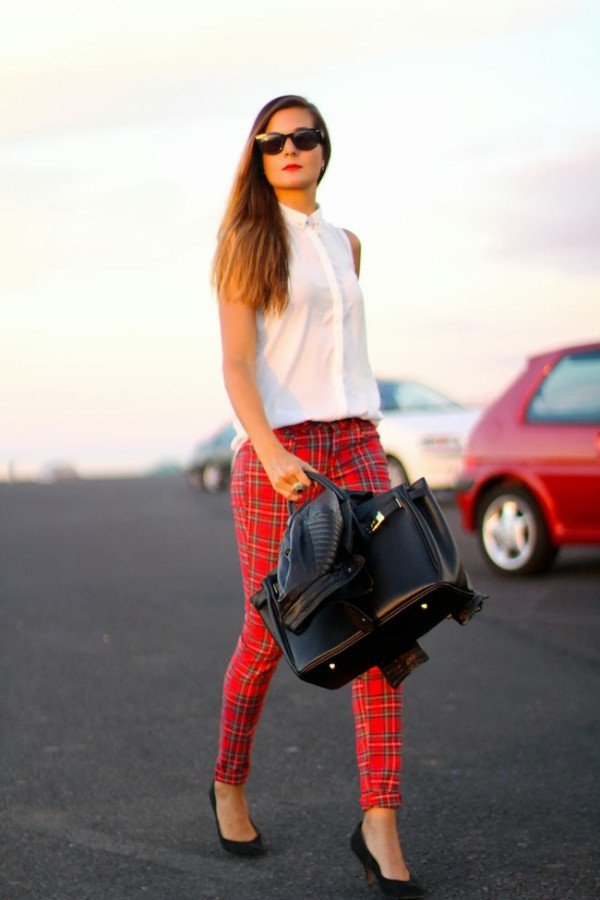 source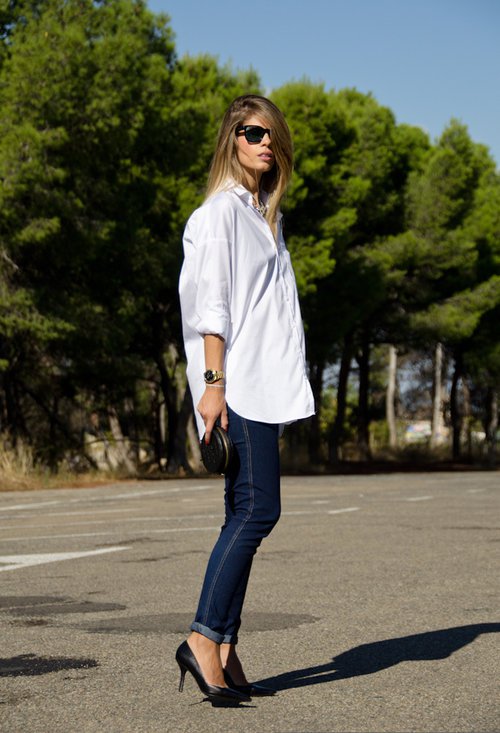 source
Use it to layer your outfits
Yes, layering is one of the best ways of creating stylish outfits. Your white shirt can serve as the best piece that you can use to layer different looks. Layer it over beachwear, a tank top, or a crop top. Also, you can layer your button-down shirt with a sleeveless or long-sleeved blazer. It can be a perfect choice to wear under your vest too. With a word, you can create tens of different layering looks with only one wardrobe essential staple.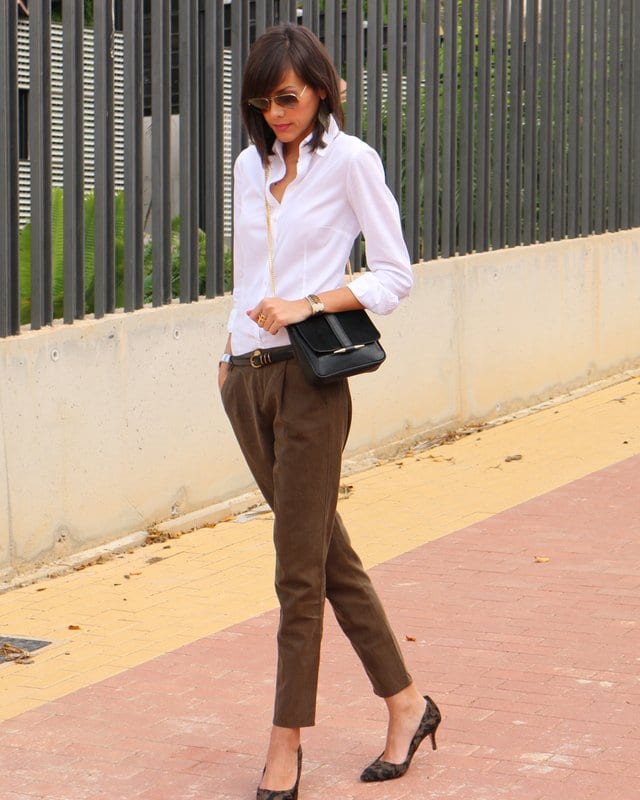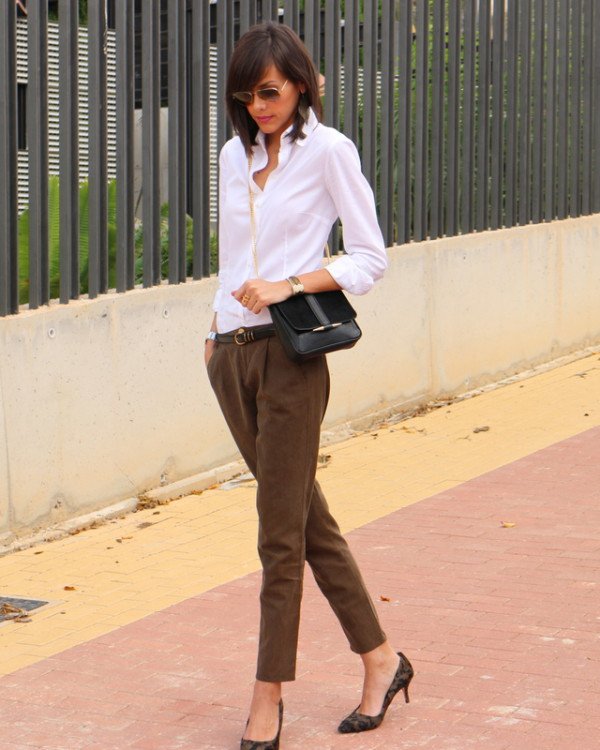 source
Pair it with a midi or maxi skirt
Do you remember one of the most stylish ways of styling max skirts? Yes, we are talking about wearing them with a white shirt. Try wearing your white shirt with a miniskirt, midi skirt, jean skirt, or even a maxi skirt. You can choose to wear an A-line skirt, a pencil skirt, or a pleated skirt. It is up to you to choose the one that best fits your body shape and then pair it with your favorite shirt. Be sure that you will create an eye-catching look that will grab so many glances wherever you appear.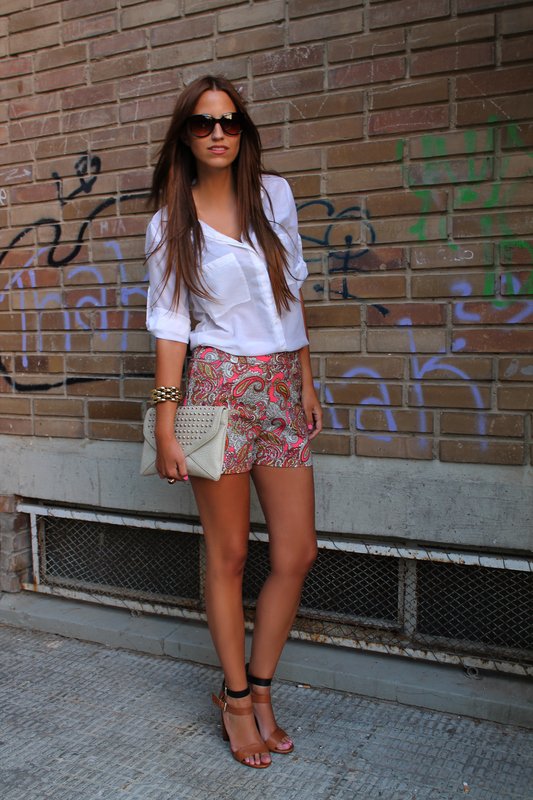 source