Pearl jewelry has made a comeback on the jewelry scene. Once, years ago, it was reserved for classic looks. Today, modern women have rediscovered pearls for their versatility and sophistication, and have made the space in their jewelry boxes. Pearls necklaces as one of the most unique gemstones have been spotted outside of Hollywood after many celebrities started wearing them at special events. Women adore copying celebrities and their unique and sophisticated taste in fashion, so it is not a surprise to see many women wearing pearl jewelry nowadays.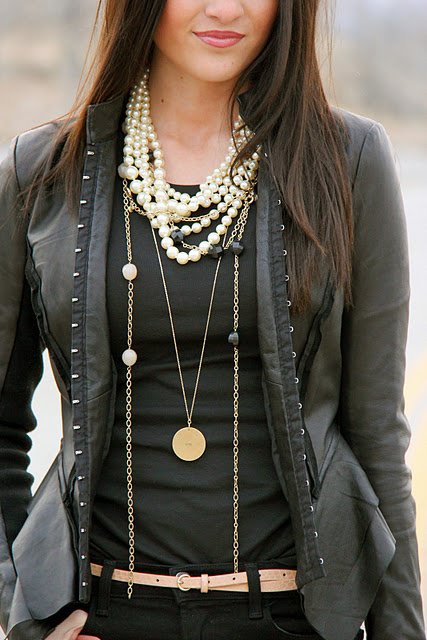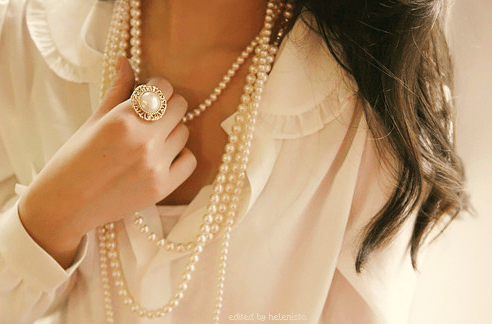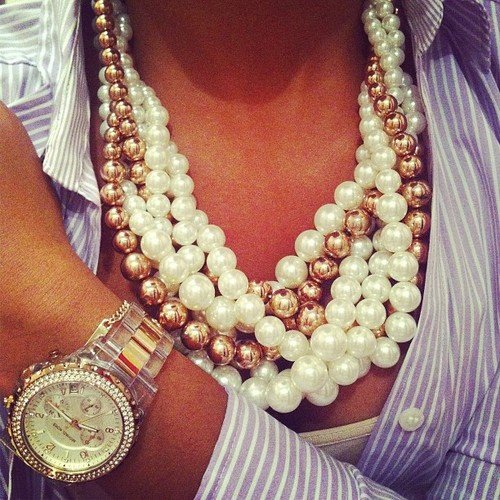 Not every piece of pearl jewelry is the same. There are many different sizes and colors that offer some variation. Also, there are some fashion rules recommended for wearing pearl jewelry. In the article below, we are going to share with you all you need to know about how to wear pearls. Remember that pearls have not always been accessible to the average woman. Throughout history, they have always signified wealth, royalty, and power. Today, they are more accessible to women around the world. If you are one of the women that could afford to wear pearl jewelry, then why not wear them the way royals used to do centuries ago.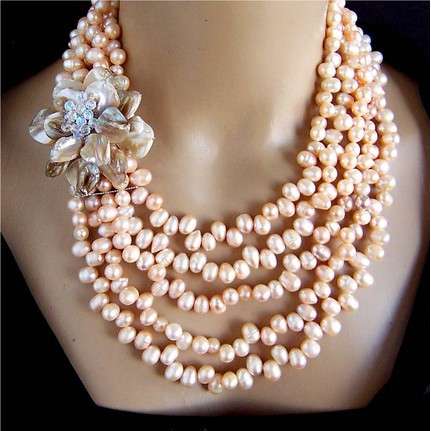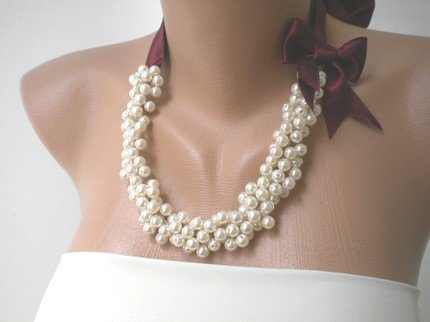 Pearls possess a legendary versatility when it comes to complementing your wardrobe. Whether a bracelet, a brooch, a set of earrings, or a necklace, pearl jewelry is perfect to enhance absolutely any outfit you style. Don't miss the most elegant options for styling pears we have selected for you in the gallery below.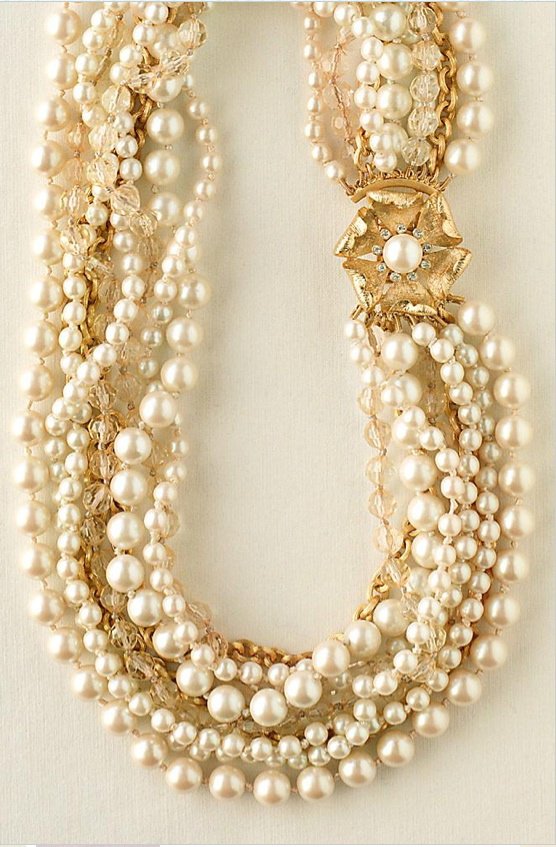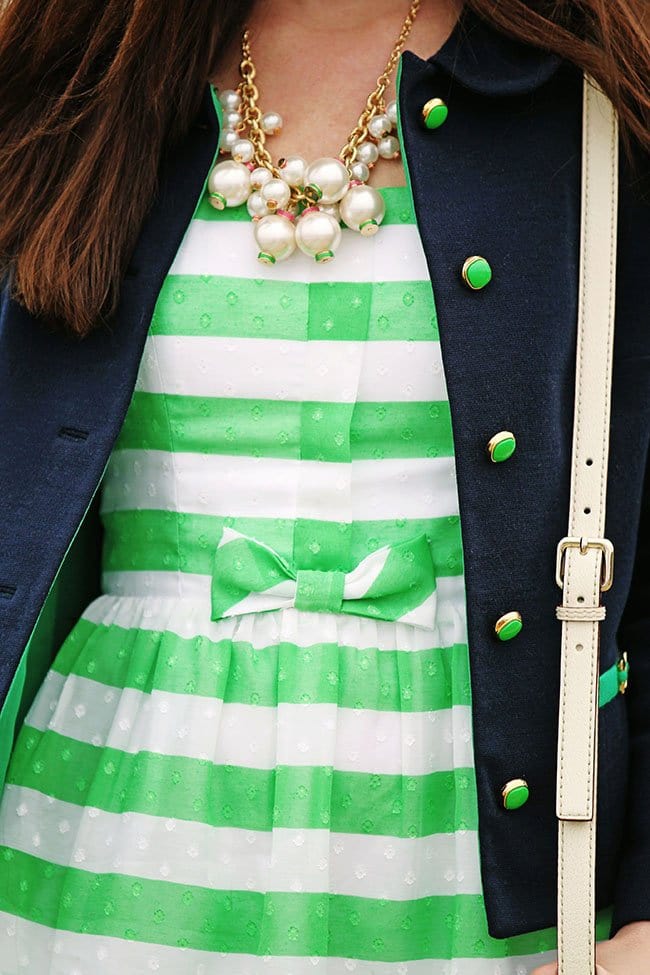 Variations of pearls
Many women when thinking of pears, picture each bead white or off-white in color and roughly the same size. And, that is absolutely wrong. Modern pearl jewelry pieces sometimes stray from evenness. There are two aspects in which pearls vary from each other.
Natural and asymmetrical. Most women think that pears are always spherical. The truth is that there is some pearl that is generated in the wild, and their shape is not perfectly spherical. They are more close to some elliptical or oval shape. These peals are known by the name baroque or conch pearls. Also, they often display a bit of texture. Today's pearl jewelry uses these natural variations in creating an asymmetrical or more organic look.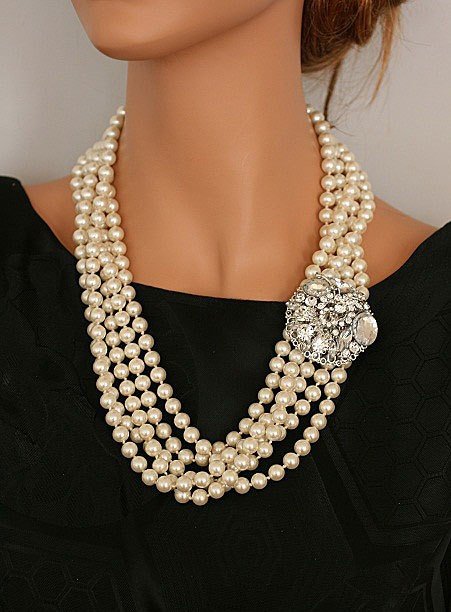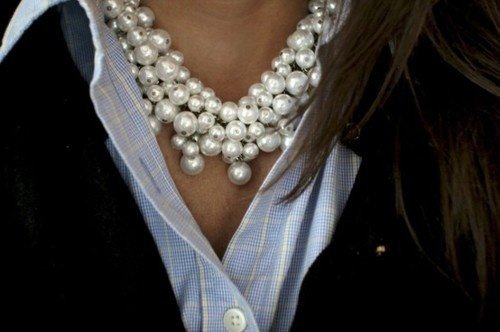 Color. When it comes to color, most women consider pearls to be white or slightly yellow. But, it is not a complete truth. More pearls vary in color, in a wide spectrum that goes from ivory tones to champagne hues. When choosing the right color of pearl jewelry, you need to consider the shades that will complement your skin tone the best.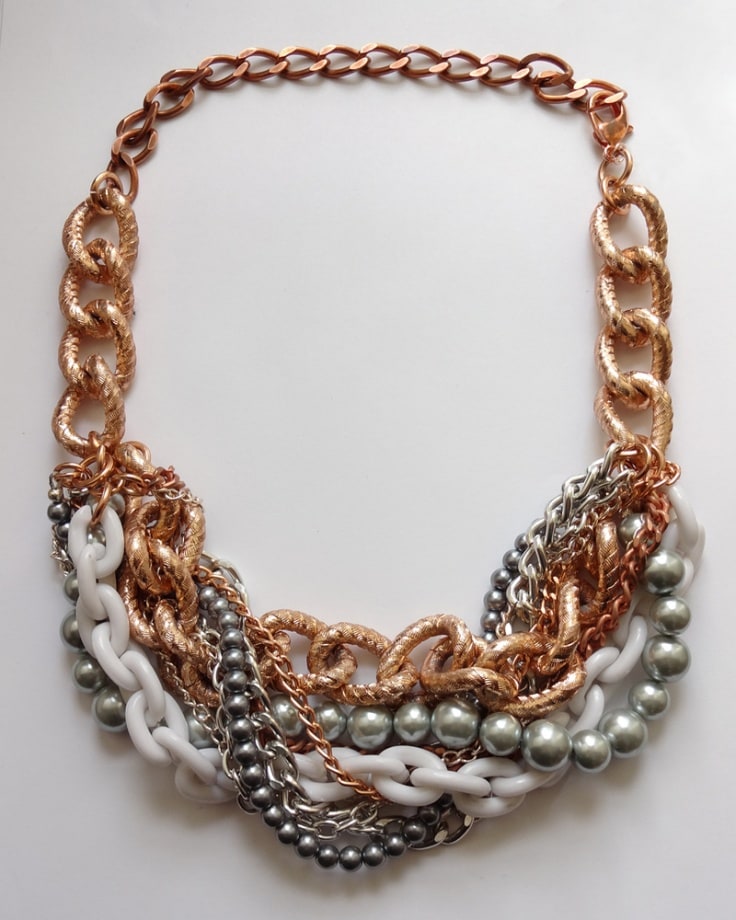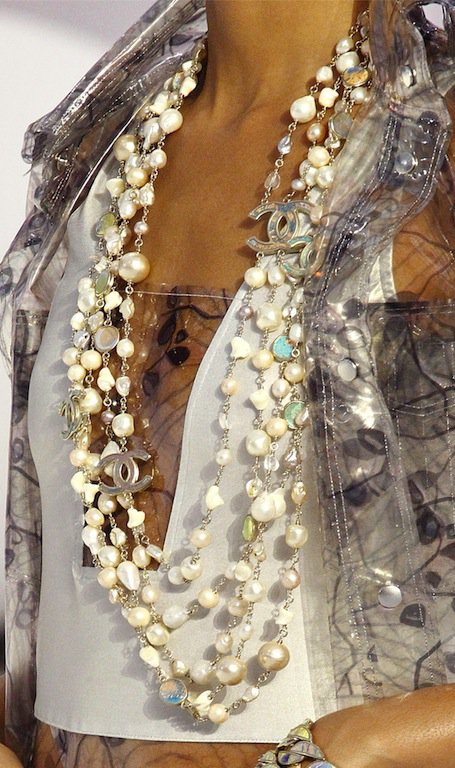 Basic rules for wearing pearl jewelry
There are many basic rules on how to wear pearl jewelry. Yes, there have been some differences between all those rules for styling pearls from the 20th century. However, certain rules from that epoch still stand and modern women should follow them if they want to wear pearls the right way. Here are some of them.
Daytime. Any women want to wear pearls to the office. And there is nothing wrong with that.  If your office dress code is at least business casual, then a single strand of pearls that fall along the collarbone is just right. A pearl bracelet could be an appropriate choice too. Larger pearls could make a statement and accent your sophisticated taste. However, for this period of the day, pearls should serve as an accent, without overpowering the rest of your office outfit. So, stay closer to elegant necklaces or soft bracelets.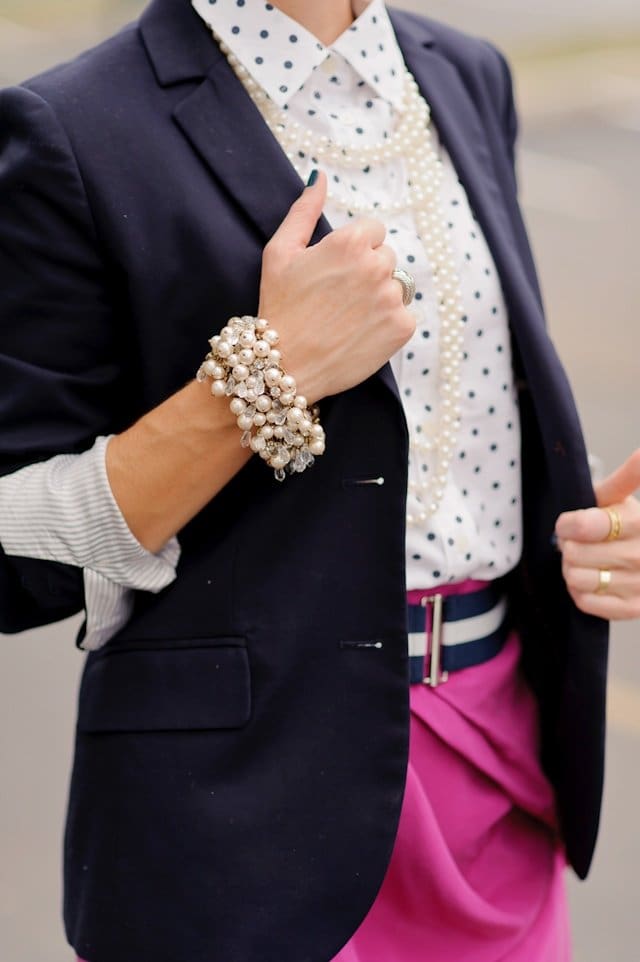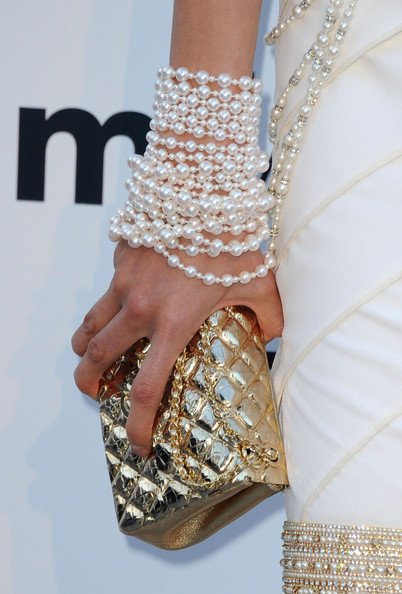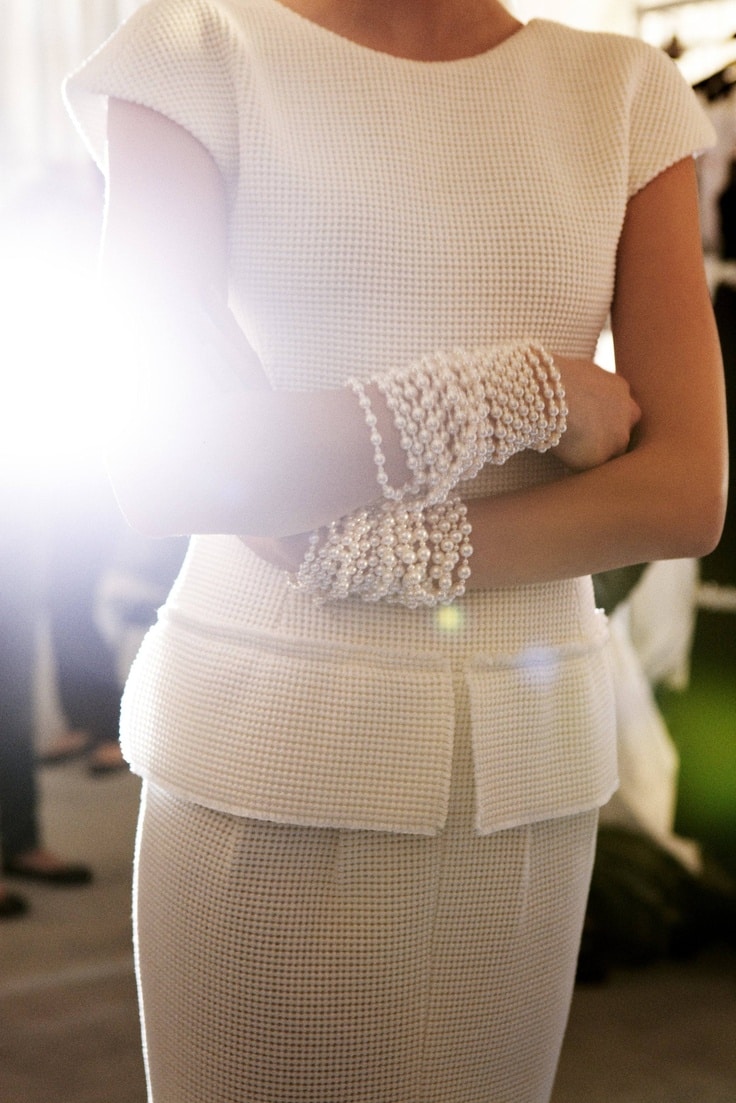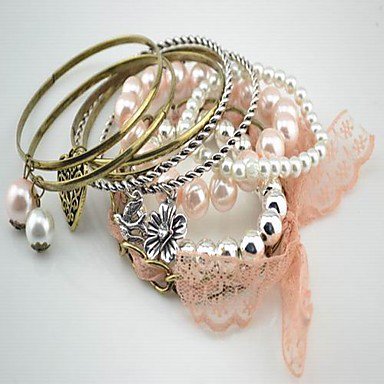 Casual. Many women would never add pearl jewelry to their casual attire. And, that is absolutely wrong. There are some less-formal occasions that offer you the chance to wear a longer or two-strand necklace. Pearls pendant and chokers that are considered to be less formal, could perfectly fit in your casual outfit too. They could be perfect suited for everyday wear.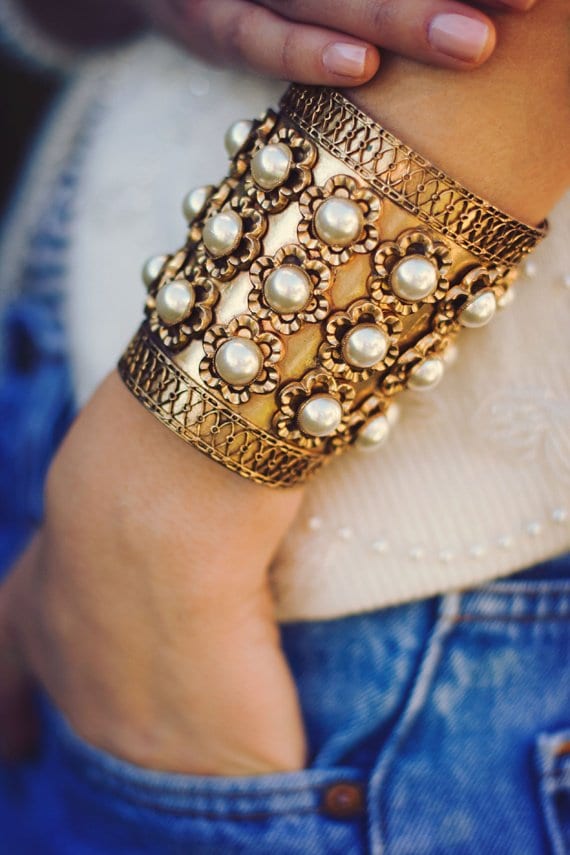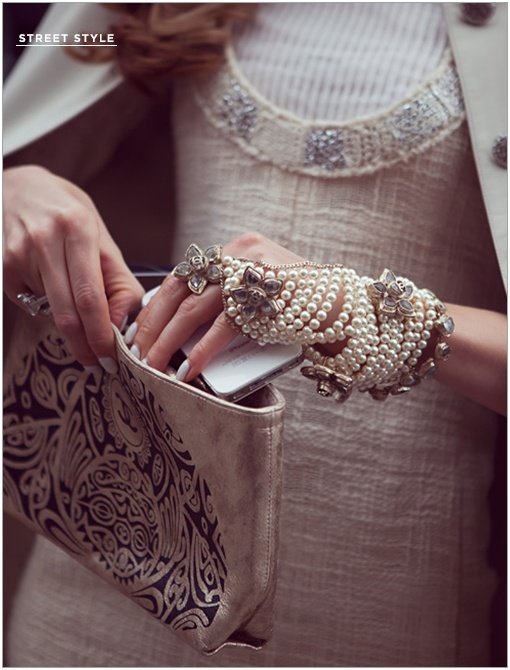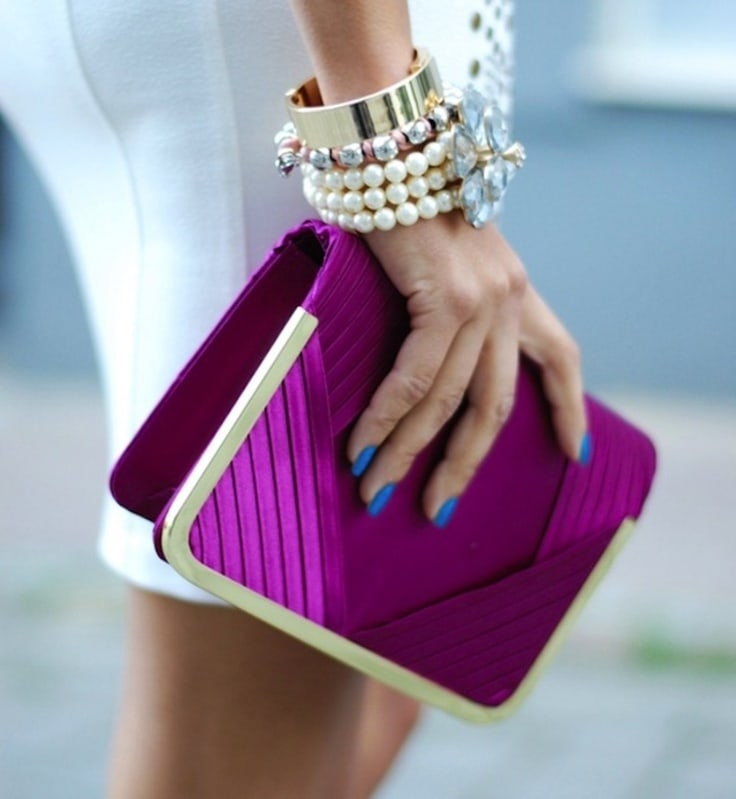 The formal way to wear pearl jewelry
Formal wear. Formal occasions call for your finest jewelry. And there is nothing finer to match your black-tie outfit than pearls. Pearl jewelry indeed is designed for such affairs. Multistrand necklaces and matching earrings and bracelets are designed to perfectly fit any formal outfit you style. Just make sure to coordinate the jewelry the right way.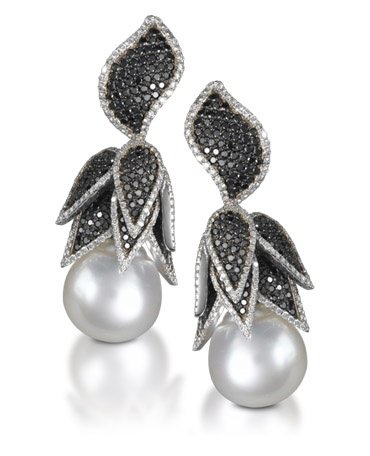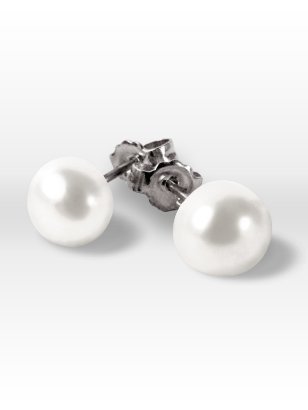 With other jewelry. Pearls are considered to be a neutral foundation unless you pair them with dark or yellow pieces. When you combine them with gemstones in saturated hues, like rubies and sapphires, they use to pop against the baseline. Women also wear pearls combined with multiple stones. Also, when styling such a combination, make sure all the pieces use the same metal for consistency.