Blue is one of the most favorite colors for many women. Although it may be considered more as a men's color, blue and its shades are indeed very feminine colors. Women adore styling blue outfits. Also, they love so much wearing blue shoes. Don't be surprised if you see the blue shoes in third place, after the black and brown ones, on woman's most favorite shoe colors lists. Blue as a color is a cold color, but in fashion, it has many positive connotations. It conjures a feeling of trust in people. Most color experts relate it with calmness, serenity, safety, and loyalty.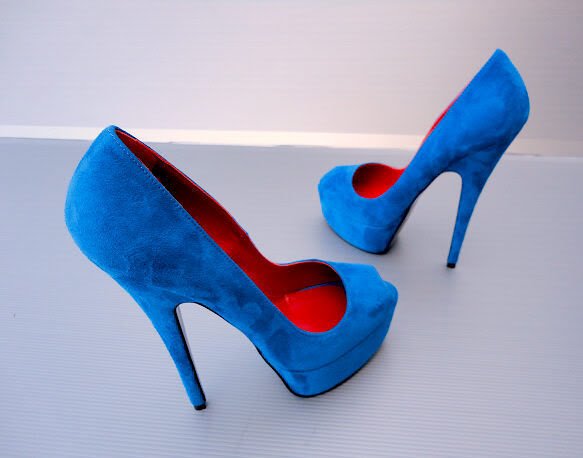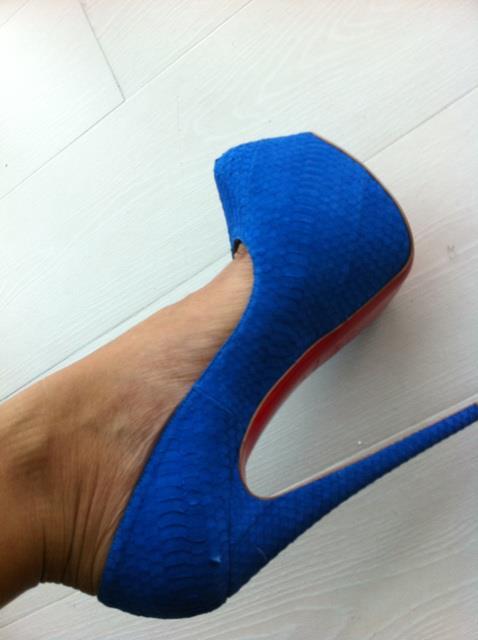 There are many shades of blue that you can wear on. In the gallery below we have made a selection of the most beautiful blue shoes (especially heels!) for all blue shoe lovers. We are sure you will enjoy these adorable shoes that any woman would dream to have in her closet. Before you make the decision of which model to choose, let us share with you some interesting details for all the different blue color shades. In the article below you will find out how to style different shades of blue shoes and which colors to march with each shade.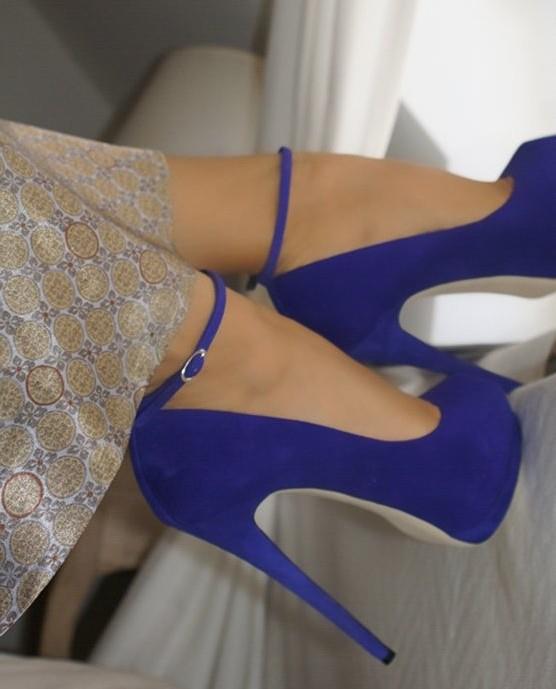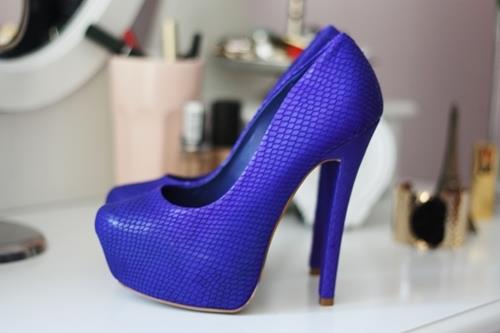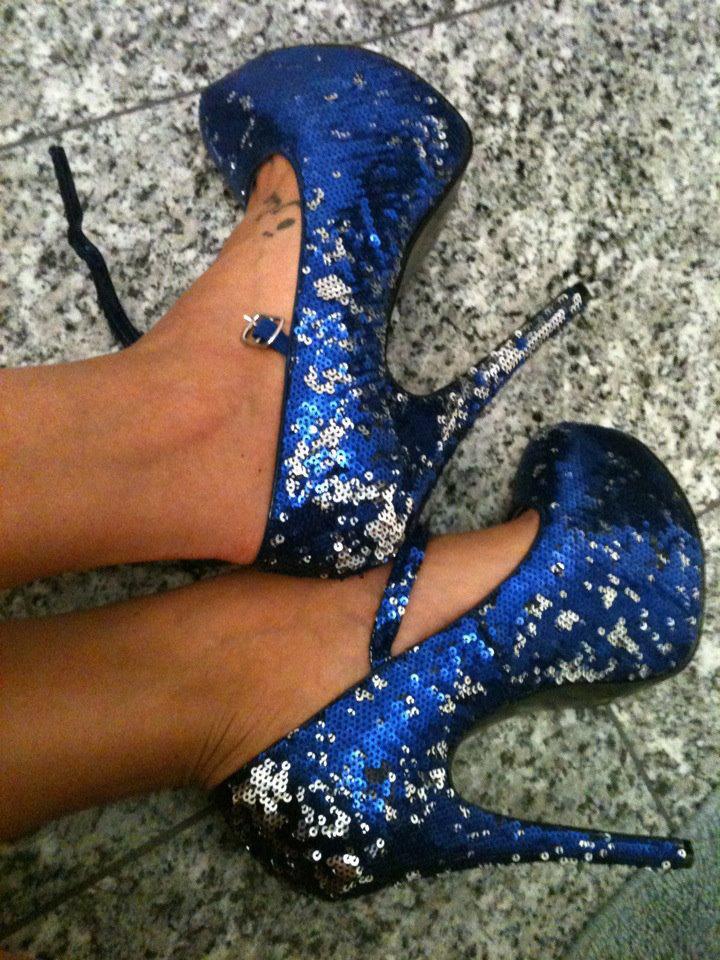 The color blue
As we have mentioned above, blue is a cold color that is positioned between aqua and indigo on the color palette.  Colors that are next to each other on the color wheel are considered to be analogous colors. That means that these colors work very well when combined with each other.
Tip: Always have this simple color matching rule in mind when styling some colorful outfits.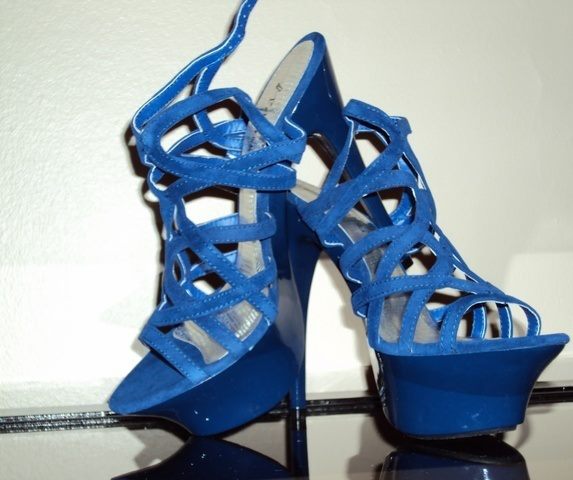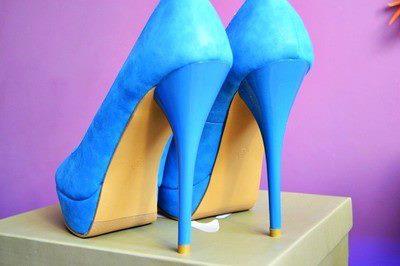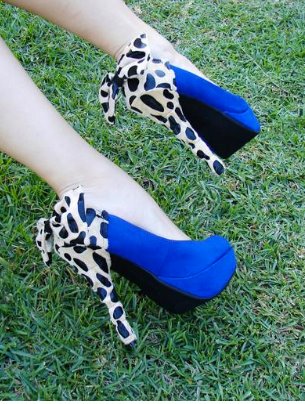 However, this rule is more for women that want to keep things simple and casual. For those who dare to go bolder, forget about the rule at all. The fun starts when you choose opposite colors and match them together. For example, when you style your blue shoes, take a color wheel in front of you and choose the color that is on the opposite side of the blue. These colors are more known as contrasting or complementary colors which means that each hue is intensified when paired with each other.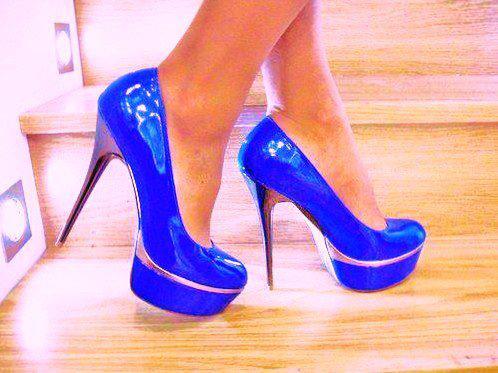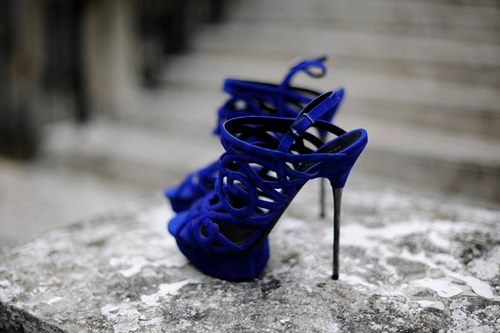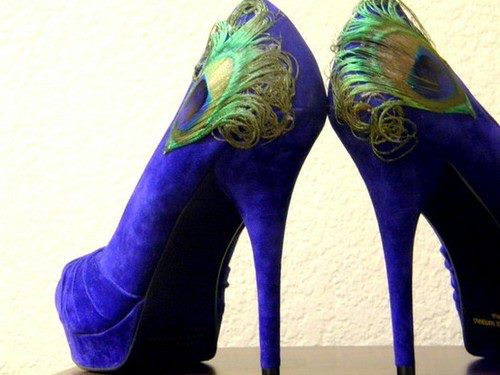 If you see well the color wheel you will notice that orange is the opposite of blue shades. When you combine these two colors together, you get an instant contrast. Have you already imagined how amazing would look your most favorite range dress is when paired with blue heels? You don't need to be a fashion expert to already see the five stars rating for the combination. Don't be afraid to experiment with contrast colors. In some cases, the result may seem too harsh, but in others, the extra pop of contrasting colors will create the most eye-catching and fashionable look ever.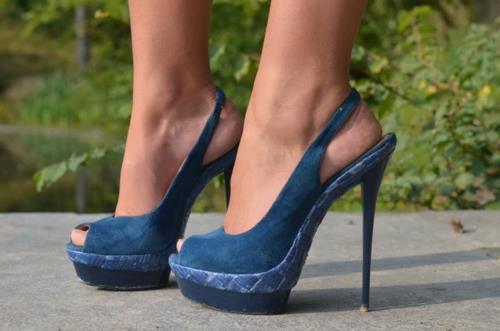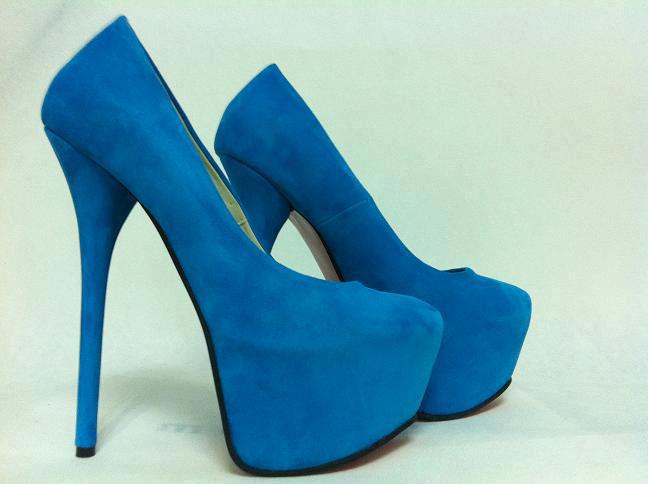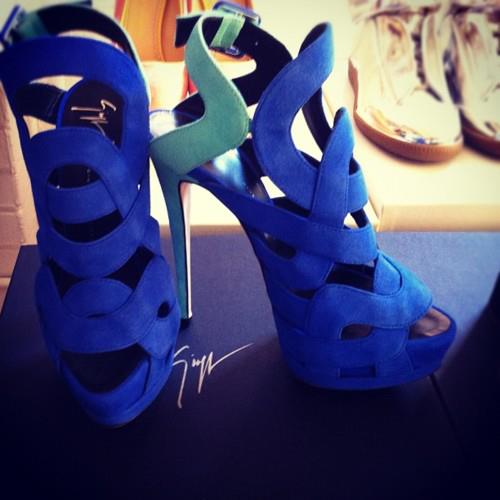 As we said before, blue comes in many different shades. Below explore some of the most popular among them all. Find out your favorite one and see how to properly combine your favorite blue shoe shade with other pieces and accessories to guarantee good results.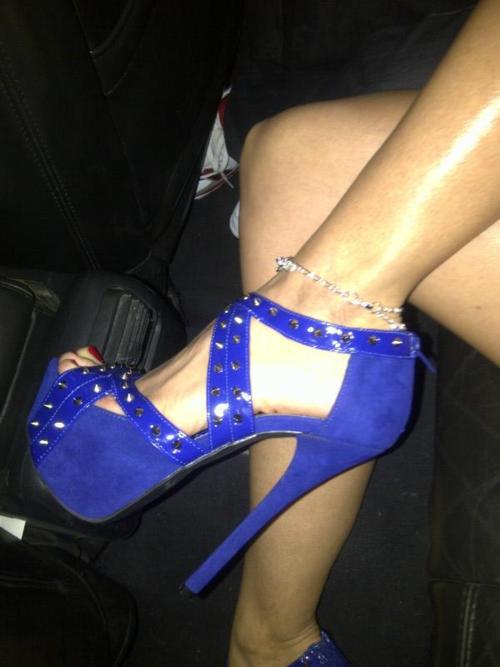 Midnight, Navy and Other Deep, Dark Shades of Blue
Darker shades of blue are perfect for colder seasons such as fall and winter. When paired with white they look fantastic even in summer. One problem when you combine these two colors is that you get a nautical look even when you are not trying to. Solution? Avoid wearing stripes in order to avoid getting ship-related comments. Instead, go for some floral or geometrical prints that incorporate both, navy blue and white shades into them.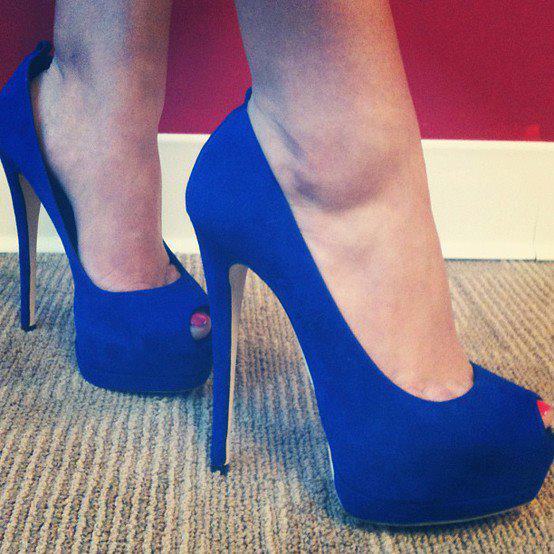 Combine fuchsia, deep orange, or green shades with navy blue too. These colors look so eye-catching when paired together. Lime green is the best shade of green to combine with navy blue. So, pair your all-lime green jumpsuit with blue shoes ( we refer to blue heels, of course) and get yourself an effortlessly chic and fashionable look for nights out.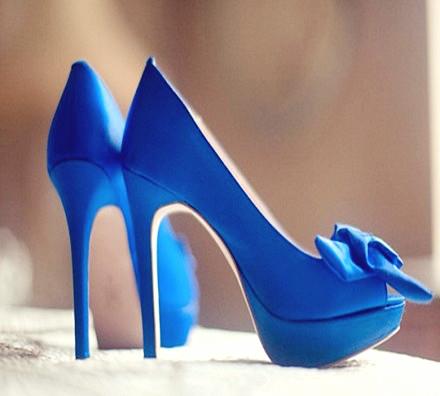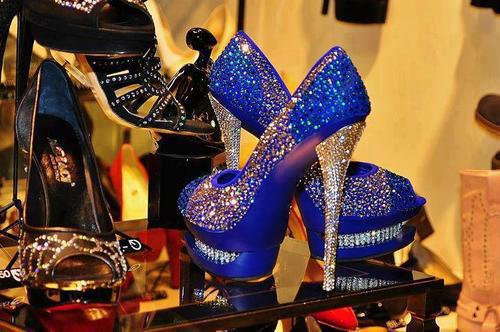 Mid-Tones: Cobalt, Bright, and Royal Blues
Mid-tone blue is perfect to be combined with complementary orange shades. For a dynamic and chic look don't miss trying this combination of colors.
Other colors that look amazing with brighter and royal blue shades are any shades of purple, white and black. Their compatibility with black makes mid-tone blue shoes the best office shoes ever. You can easily pair them with your all-black suit or with a little black dress.
Neutrals as grey, for example, are also looking too good when matched with mid-tone blue shoes.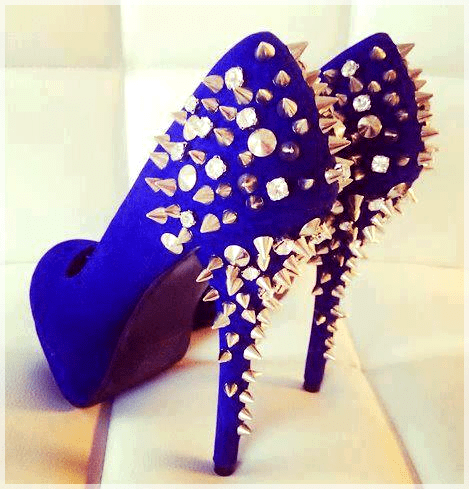 Soft, Muted, and Dusky Blues
For soft, nice, and relaxed vibes choose muted or dusky shades of blue shoes.  They are perfect to be paired with light to medium neutrals such as creams, tans, and beiges. Also, they would look amazing paired with your most favorite jeans, as they are as neutral as jeans are. Vivid pink, deep golden yellows, mid-tone to dark reds, and chocolate brown are among the other colors that would look amazing when worn with light blue shoes.