Most women have no shortage of shoes in their closet, but choosing just the right pair for a given outfit can be a challenge. You can't just throw on any old pair of shoes. They have to be the right style and the right color for your outfit. They should be appropriate for the weather and your activities. And if you just choose shoes that are the same color as your dress, you run the risk of looking old-fashioned.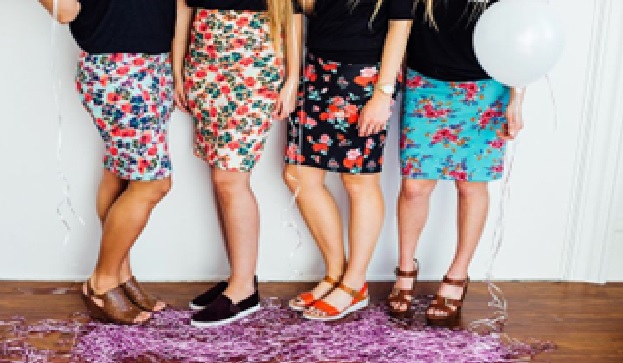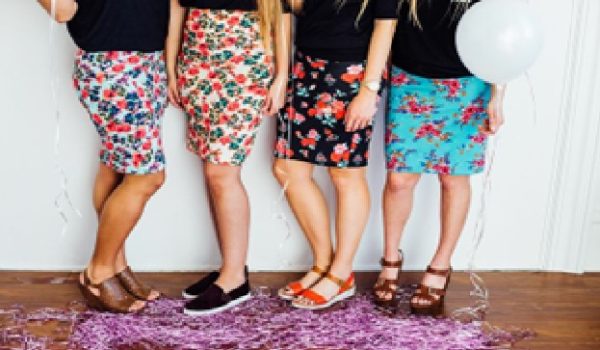 What's a girl to do? Follow these tips for matching shoes with your outfit, and you can look stylish no matter what the occasion.
Match Shoes to Another Element of Your Outfit
One of the oldest rules in fashion is to match your shoes to your handbag and your belt, but you don't want to match shoes to more than one other element of your outfit if you don't want to look old-fashioned. So choose shoes that match either the bag or the belt, or another element of your outfit entirely, like your jewelry or your jacket. To give your outfit a put-together look that doesn't stray into the matronly, only match your shoes to one other piece in your ensemble. This means that if you have a multicolored outfit, you can match shoes to one of those colors, instead of to a belt or bag.
Coordinate the Style of Your Shoes with the Style of Your Outfit
This rule isn't hard and fast – plenty of women wear stiletto heels with a t-shirt and jeans, or thigh-high boots with a short skirt. But if you're stumped regarding which shoes to choose for your outfit, gravitate towards pairs that have a similar style as your clothing. For example, if you're wearing a halter dress, choose a strappy, open style of shoe. If you're rocking the athleisure trend, grab a pair of trendy no-lace women's fashion sneakers. If you're bundled up for a brisk autumn day, don a pair of boots or booties.
Choose Shoes a Shade Darker than Your Outfit
Matching the color of your shoes to the color of your outfit has been a thing since the days of Jackie Kennedy, but while it's an easy way to add polish to your look, it also runs the risk of making you look old-fashioned. Keep your style fresh and modern with shoes a shade darker than your outfit. A single shade darker provides enough variation in tone to keep the colors from clashing, but most people won't notice that your shoes and dress aren't the exact same shade.
You can also go the other way, and choose shoes that are a shade lighter than the rest of your outfit. Start with a single color and then find shoes and accessories in slightly different shades. Don't shy away from matching patterns – a leopard print dress can look stunning with a pair of leopard print heels, for example.
Create Contrast Between the Material of Your Shoes and the Material of Your Outfit
You don't want your shoes to be the same fabric and texture as your dress. Grab shoes the same color as your outfit, but made out of a different fabric to add texture to your ensemble. Choose footwear made of velvet, metallic fabric, or even patent leather to add some interest and keep from looking too matchy-matchy.
If you're wearing a flashy outfit, don't overdo it by adding a pair of flashy shoes. If one element of your ensemble is especially eye-catching, keep the other elements subdued. On the other hand, if you're wearing a more plain central piece, a pair of flashy shoes can add some pizzazz.
Wear Shoes Appropriate for the Occasion
You should always choose shoes that are appropriate for the weather and the occasion. High heels are not appropriate for a hiking trip, and fashion trainers aren't appropriate for a charity gala. Nor should you wear sandals in the middle of winter, unless you live in Florida.
You should mostly save your heels for work, formal occasions, and going out. Make sure the shoes you choose for office wear are more conservative, and save your flashy shoes for nights out. Wear your boots during the autumn and winter. For the most part, trainers should be saved for working out, walking, and more casual social events, although you can probably get away with wearing a pair of fashion trainers on a night out or to the office.
Matching your shoes to your outfit can be a real challenge, but it's a skill worth learning, because the right pair of shoes can make your entire outfit.