Styling modern clothes are not enough to look fashionable. If you want to add a unique touch to your outfit, you should add a pair of stylish footwear. Every woman should have a pair of quality and modern shoes in her wardrobe. Stylish footwear is a must if you want to show the world the good taste of fashion you own. Good shoes are not only a matter of fashion but, of comfort too. No one can have enough shoes in the wardrobe, especially women. Meet the shoe trends for fall 2020 and get you a new pair of shoes in your shoe wardrobe. Stay modern and trendy with these footwear trends for fall 2020. We are sure you will adore these six suggestions we have selected for you. Enjoy!
Black and White Cowboy Boots
Make your Western fantasy come true with these stylish black and white cowboy boots. They are one of the biggest trends for fall 2020. And no woman can resist them. If you want to capture everyone's attention then don't miss getting one of them in your shoe wardrobe. You can pick ankle-length boots, you won't be wrong at all. They are timeless classic that will keep you modern even in 2020. The best about them is that you can style them in so many different ways. Pair them with blue denim or monochromatic outfits.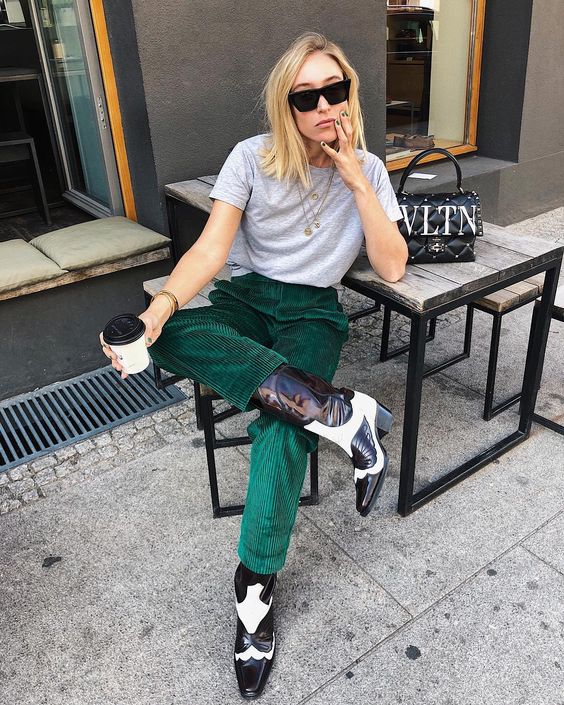 source
White Kitten Heels Boots
White is one of the trendiest colors for fall 2020. And if you don't dare to include it into your outfit through the clothes, then choosing white kitten heels boots is the best thing you can do. Don't miss to add a touch of sensuality and fashion to your fall outlook. There are no bigger shoe trends for fall 2020 than these adorable heels boots that can be worn with pop or pastel shades and combined in a thousand ways. Pastels will make them stand out in a way that will capture everyone's attention. Combine them with jeans or a trench coat or a midi skirt. No matter the way you style them, they will make you stand out of the crowd.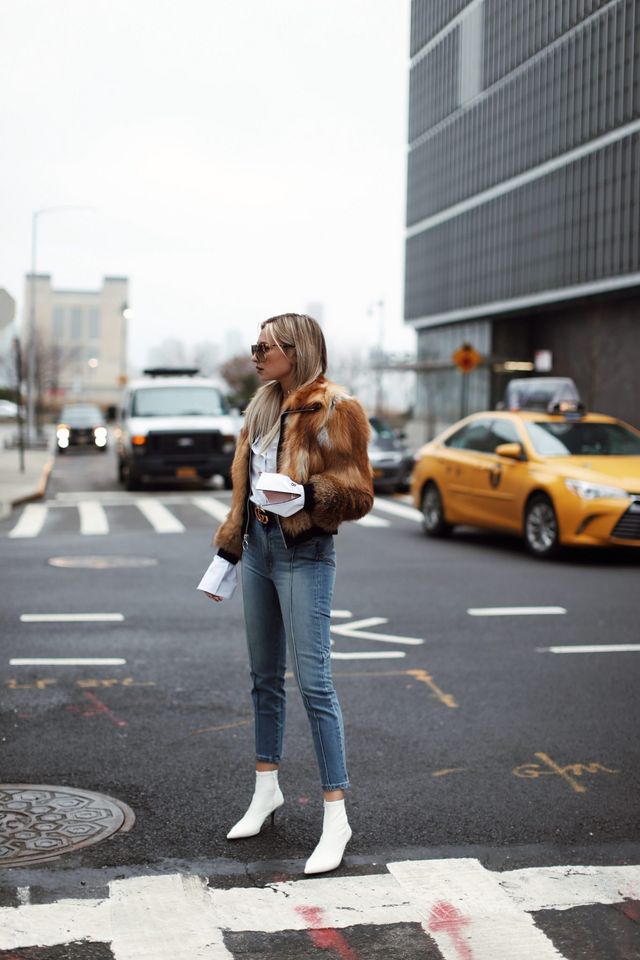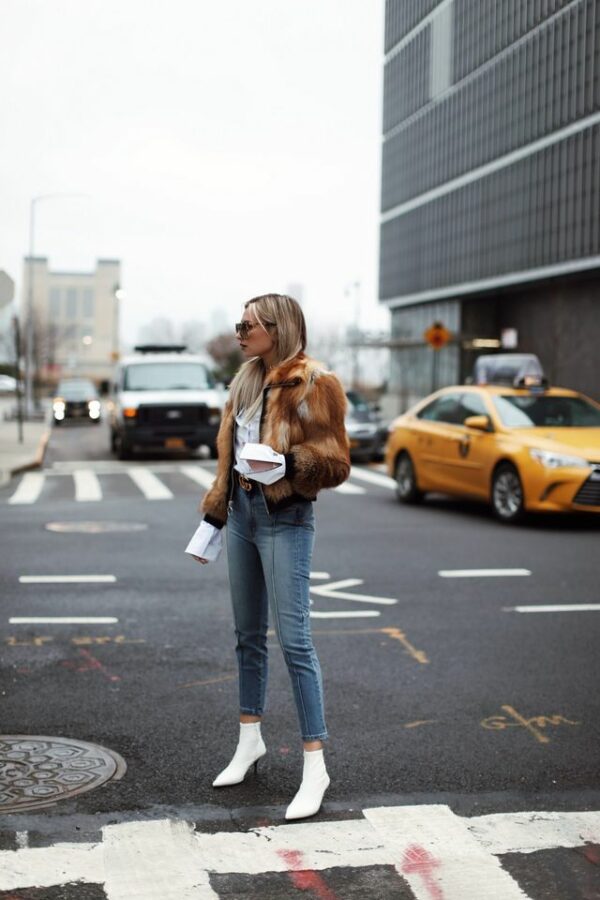 source
Straight Leg Boots
One of the pieces that will definitely be part of your fall essentials list this year is the straight leg boots. They are one of the must-have for the winter season too, as they are comfy enough to keep you warm when the temperatures start to drop. Straight leg boots are perfectly combined with long and flowing dresses. They can perfectly match any bare outfit, as they are modern enough to add the extravagance you need in your outfit. If you dare to go bolder and want to experiment with patterns, such as the animal prints, then you can pair them with funky patterns and look stylish and trendy. If you want to go even bolder, and want to show off some extra leg, then a mini skirt is the best piece to combine them with. Add a ling jacket and here you go, you get the twelve points outfit.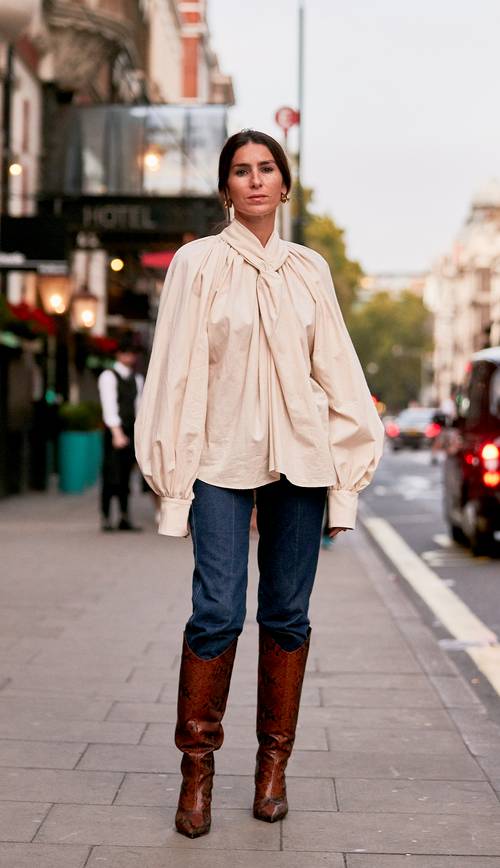 source
Square Toe Boots
This fall 2020 "the square" I back. Yes, once you give a chance to these square toe boots you would not want to wear anything else until the summer. One of the biggest shoe trends for fall 2020 is here and is gaining every woman's attention immediately. The cut-off design of these boots gives refreshment to classic footwear. You can choose ankle-length boots and pair them with mommy jeans or you can go for knee-high boots and pair them with a skirt. They will look gorgeous on you no matter the way you style them.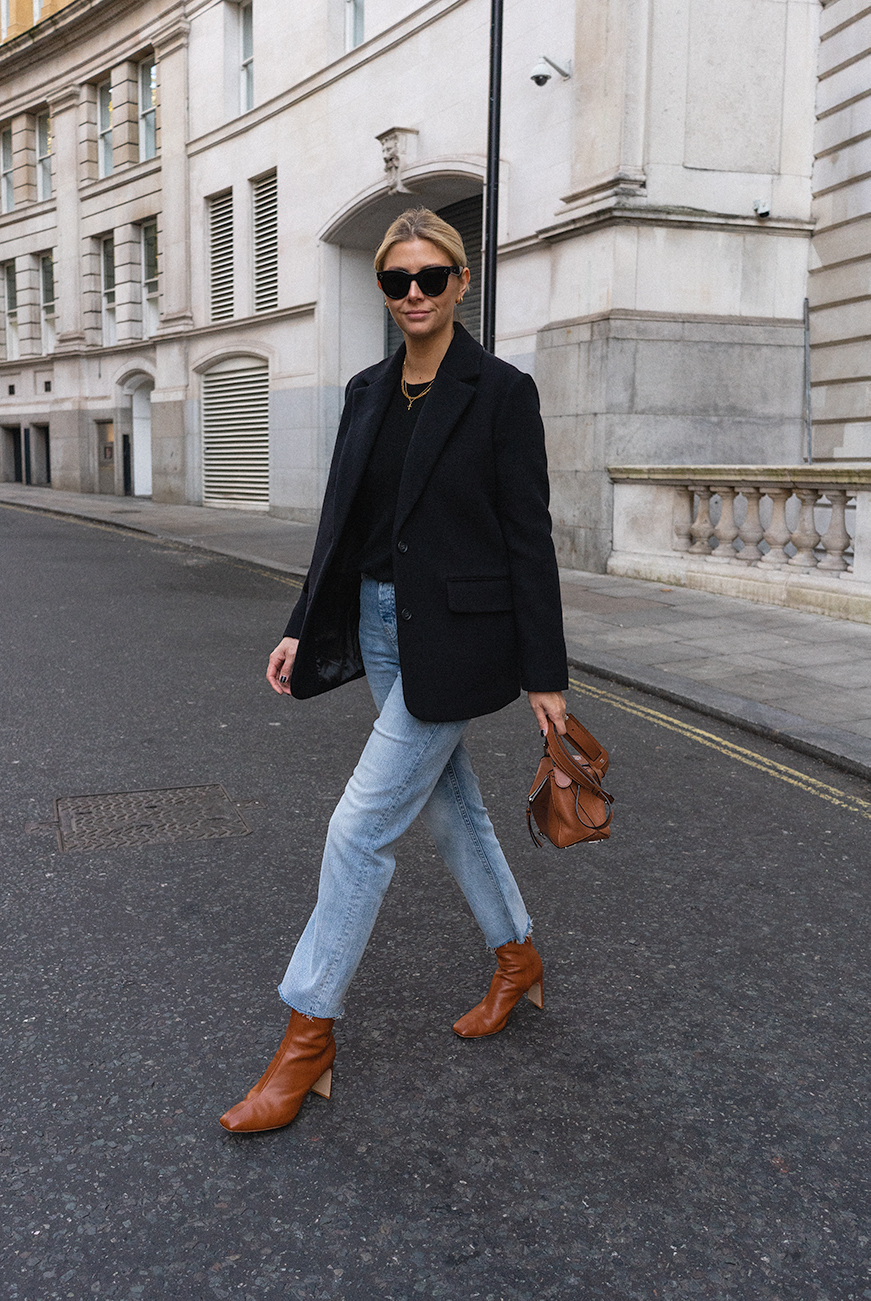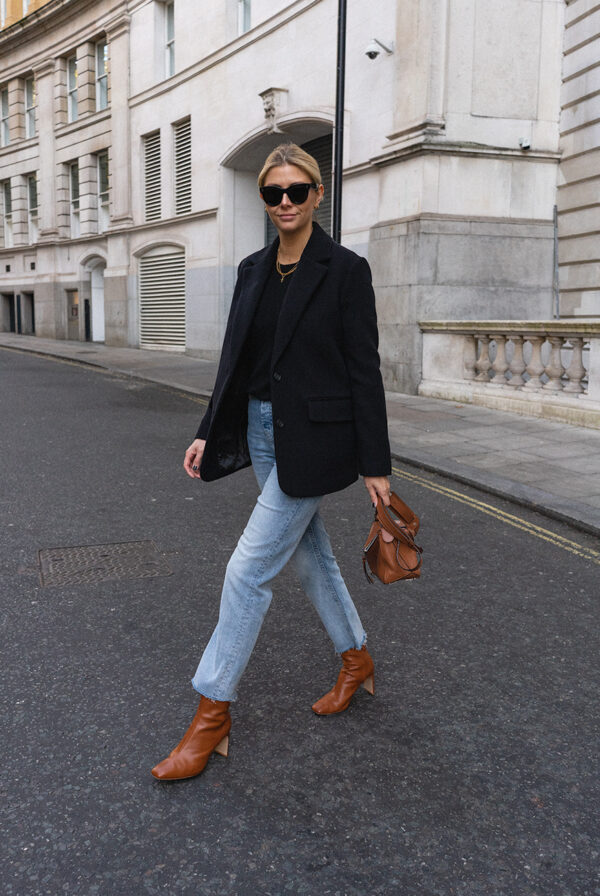 source
Combat Boots
One of the biggest shoe trends for fall 2020 is combat boots. The biggest trend from the '90s is back. And you need to rock it if you want to look trendy and feminine this fall. Whether doing an army crawl or taking a walk down the town streets, show everyone you are doing it the best way possible. Style your combat boots with jeans and coat and express the wild spirit in you. Or, just pair them with a feminine sundress and create a delicate outfit that will turn heads on. Combat boots are the perfect piece to have if you want to get the epithet of a cook neighbor girl.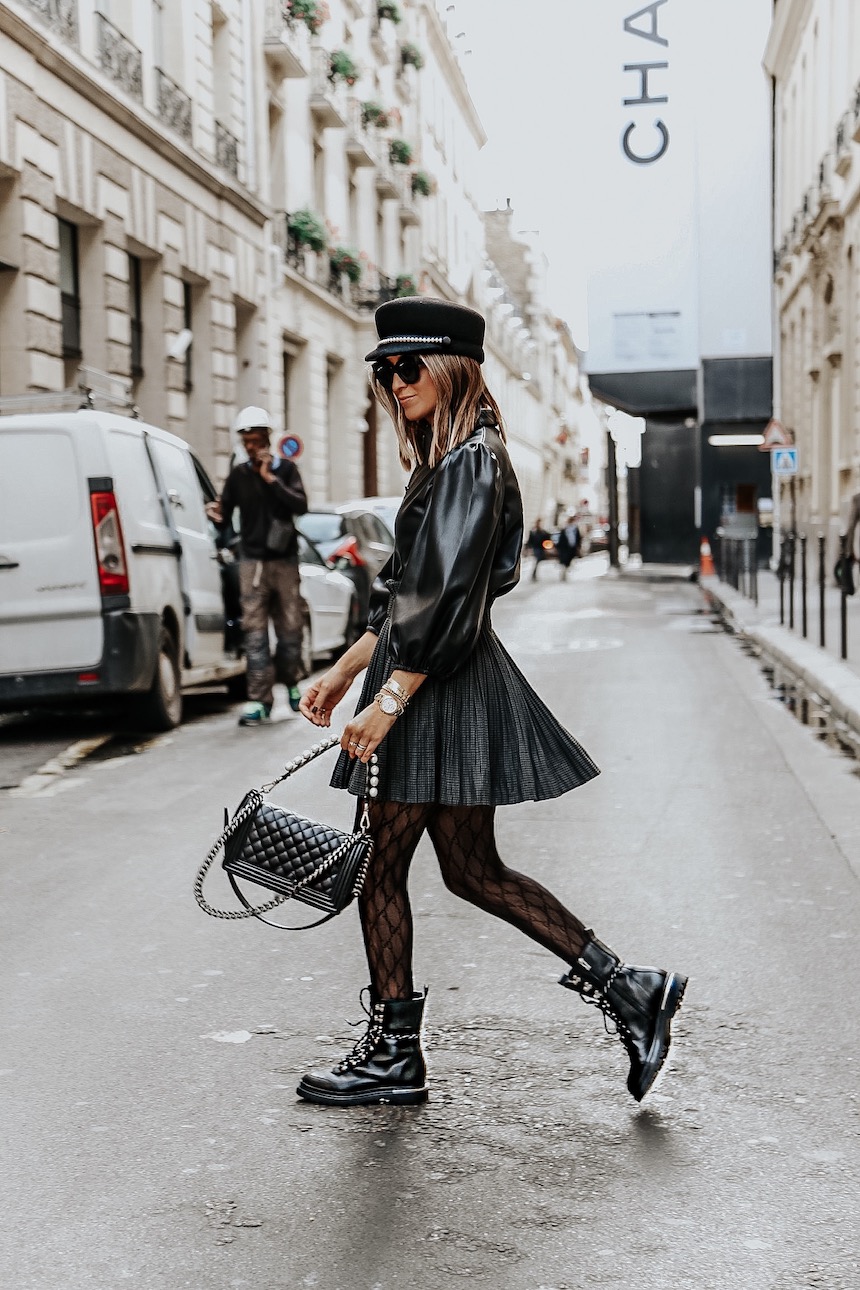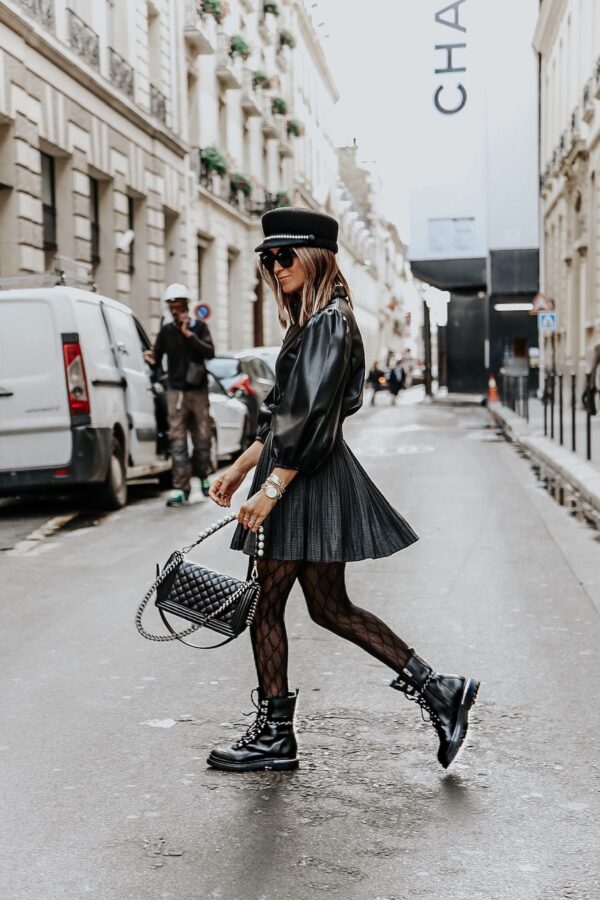 source
Contrast Toe Boots
Have you heard about contrasts getting attracted to each other? If you want to attract everyone's attention no matter where you appear, then don't miss the biggest shoe trend for fall 2020- the contrast toe boots. Black and brown, blue and white, or two bold colors combined together, these contrast toe boots are the top for the season. They will match perfectly any outfit you style. There is a multitude of options they offer you to style the best look ever for the fall-winter season. Be the most stylish person wherever you go by rocking contrast toe shoes look.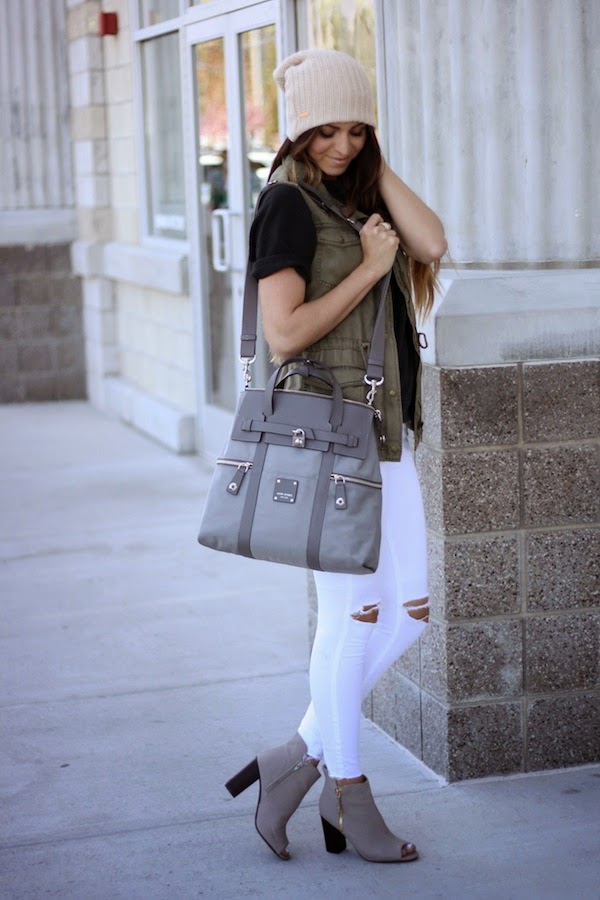 source