The makeup and cosmetic industry is constantly changing, and in recent years, the demand for organic makeup containing all-natural ingredients has grown exponentially. There are many harmful chemicals in some regular cosmetics, which can have some serious negative effects on people's skin. As more people are looking at different ways to live a more sustainable and healthy life, the benefits of mineral makeup has become a hot topic in the cosmetics world.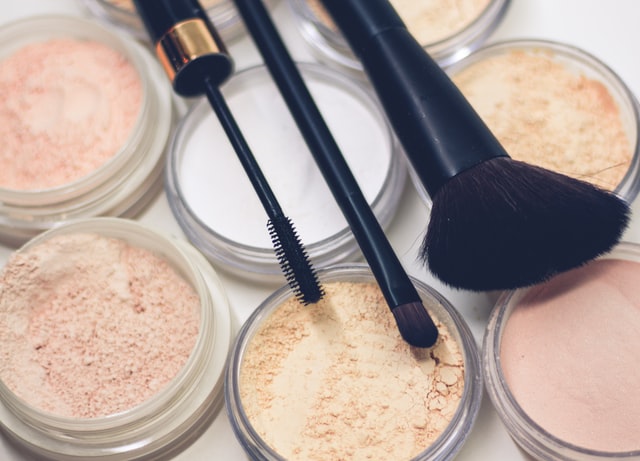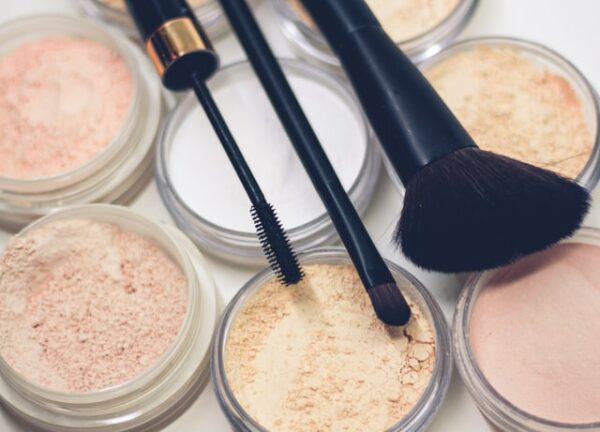 Fans of mineral makeup swear that it is one of the gentlest and most effective options on the cosmetics market. They believe that as mineral makeup is made from totally natural minerals and has no added scents, preservatives, or other chemicals, they are very kind to the skin whilst also providing protection from harmful UV light and pollution.
To help everyone who is interested in mineral makeup get a better understanding of what it is all about, here are the facts you should know about mineral makeup.
1. It Is Made from all Natural Ingredients
One of the main reasons why mineral makeup is so appealing to people is that unlike traditional chemical makeup, mineral makeup is made from all-natural ingredients. Because of this, mineral makeup is extremely kind to the skin and doesn't cause any of the rashes or allergic reactions, which sometimes occur with traditional makeup. This makes it a particularly good choice for people who have sensitive skin or are prone to acne breakouts and blemishes as mineral makeup has antiseptic and anti-inflammatory properties so it prevents these problems from occurring. There are many people who have skin problems but still need to wear makeup every day at work, and because chemical makeup doesn't allow their skin to breathe, it exacerbates their issues. Mineral makeup stops these flare-ups from occurring, so it is an ideal choice for anyone who is looking for a gentler product.
2. It Is Extremely Durable
Durability is very important when it comes to makeup, as nobody wants to have to do constant touch ups or reapply more makeup throughout the day. The alkaline formation of mineral makeup means that it absorbs oil and fats very effectively, making it ideal for people with naturally oily skin or those who tend to sweat a lot. One of the most difficult products is eyebrow makeup, which often needs touching up as oil and sweat are trapped in the hairs. Mineral eyebrow pencils and other products reduce this problem, so your eyebrows will always look great.
3. It Is Ideal for a "No Makeup" Look
These days, a more natural "no makeup" look is incredibly popular, but it can be hard to achieve with traditional chemical cosmetics. This is usually put on in layers, so it adds thickness to your face and stops it from looking natural. Mineral makeup is much thinner in application whilst still providing excellent coverage, so it is perfect for creating a natural, healthy look. Cosmetic trends change all the time, but it is unlikely that the trend will reverse back to caking on thick layers, so mineral makeup is set to continue increasing in popularity.
4. It Is Ultra Nourishing
The best makeup products don't just look great, they also nourish your skin as you are wearing them. Mineral makeup is ultra-nourishing as it has many fantastic ingredients which provide different benefits for your skin. Zinc oxide protects your skin from free radicals and oxidation; potassium helps your skin to breathe; sodium keeps the water in your cells at a balanced level, and calcium helps your skin cells to absorb important substances. These benefits make mineral makeup a great choice for people who suffer from eczema, oily skin, and acne.
5. It Is Cost-Effective
Mineral makeup is a more cost-effective option than traditional chemical makeup because it uses simple ingredients and manufacturing processes. Makeup can be incredibly expensive, so being able to save money when cosmetic shopping is a big bonus for many people. A high-quality mineral makeup foundation, for example, will cost around $15, which is significantly less than a chemical version. Another reason why mineral makeup is so cost-effective is that many products do not expire.
This is because they are composed of metal oxides which do not corrode. You can continue to use mineral makeup for a much longer time than chemical makeup if you store it in the right conditions.
Every type of cosmetic product, from concealers to foundations, are now available as mineral makeups. These are ideal for any type of skin and have so many advantages over chemical-based makeup. If you are looking to change your makeup habits, give mineral makeup a go, and you will soon notice the difference.