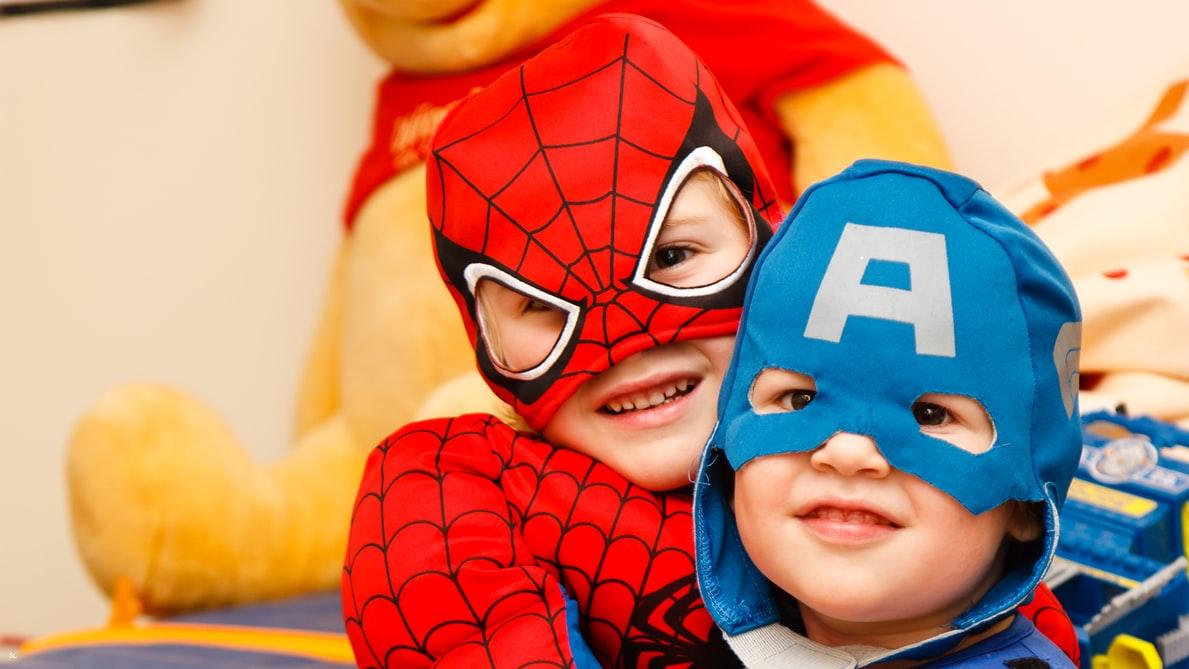 Photo by Steve Libralon from Unsplash
Birthdays are some of the most anticipated occasions to many kids. They often don their best outfits and look forward to family and friends who come to join in the celebration. Unfortunately, the extraordinary times we are living in now makes it challenging to throw a birthday bash for your child.
But do you know there are many ways you can make a special milestone in your child's life memorable even when you are forced to adhere to protocols of social distancing and staying home? Yes, your kid's birthday party can still be as fun as ever with the help of a little creativity and resourcefulness.
If you want to know how to celebrate in style in the middle of the pandemic, then this helpful guide is for you.
Virtual Birthday Party
Restrictions won't allow a large gathering, but what's a birthday party without the invites? Fortunately, it's not the end of the world because there's a convenient way to celebrate your kid's special day with family and friends in the safest way possible. Yes, we're talking about an online party where you can invite guests to join the festivity through their screen.
You can order the food online and have it delivered to the attendees. Plus, you can even make it more personal by sending them physical invitations along with the goodies. Themed birthday party invitations never go out of style, after all. It can also serve as a memento for your virtual guests.
Pull Off a Sweet Surprise
Your child might already know that a big celebration is not possible on their birthday. Why not give them the surprise of their life by preparing something special? Go all out with the decors and transform your home into an awesome birthday venue. Think of balloons and party hats. You might also like to put up posters, banners, and streamers to set a perfect atmosphere.
It will be a delight for your child to wake up to such a pretty sight. Bonus point if you leave the decorations for a few days to let them enjoy the party longer. Even better, ask their friends to send in cards and messages that the birthday celebrant can go through to make the event even sweeter.
Escape into the Outdoors
Staying indoors can be taxing for children who long to escape the four corners of their home, where they have been cooped for months on end. If you have an ample front or back yard where you can put up a huge sign for your child's birthday, bringing the celebration outdoors, even if it's only between your immediate family, can work wonders.
Your kid will love the change of atmosphere. They can even show off to neighbors driving by and earn a lovely greeting or two.
If you are up for it, you can also turn the outdoor celebration into an adventure. Pitching a tent in the yard if the weather allows and eating roasted marshmallows can be an unforgettable moment for your little adventurer.
Organize a Themed Dinner
Themed birthdays are always such a treat. It's even more enjoyable to pull off one in the middle of the pandemic. Let the birthday celebrant pick their favorite character and prepare a themed dinner based on their choice. Stick to the theme, from food and costumes to the decorations. The cake can be customized to complement the celebrant's beloved superhero or Disney princess, too.
You need not invite guests over. It can be an intimate dinner between your little family, except that it's more fun and exciting. Your child can be their favorite character for the day.
King or Queen for the Day
Photo by cottonbro from Unsplash
Who would not want to get their way even for just a day? Pamper the little celebrant on their special day by saying yes to anything they want. So they want chocolate cake for breakfast? Stay up late for their favorite cartoon? Give it to them! Allow them to choose what they want to eat for lunch and dinner. They can also request for fun activities to truly enjoy their royal treatment.
The experience will be a memorable one for them. They might even look back on their quarantine days with fondness. Just make sure to set expectations and explain that anything they ask should be within reason.
Wrapping It Up
The pandemic should not hinder your little joys in life. That includes turning special occasions into an unforgettable experience. Your child's birthday at home, without the participation of friends and family, can be disappointing if you just let it go by. Don't be afraid to make beautiful memories for an important milestone by turning your child's quarantine birthday into something remarkable. Their special day deserves to be celebrated, social distancing and all.