There is something really fascinating about jewelry. Women can't simply resist wearing different jewelry pieces. And, in the last few weeks, personalized jewelry has become one of the most popular jewelry trends. Many of the biggest jewelry brands have launched their own initial jewelry pieces that have made the trend even more popular. They have launched stunning collections of some of the coolest versions of jewelry pieces that women get absolutely crazy for.
Initial jewelry has stood the test of time thanks to its chic look and personalized feel. It is so versatile, that you can combine it with absolutely any outfit. Initial jewelry is a classic style of jewelry. If you are a fan of timeless jewelry pieces, then this is the right choice for you. You can find it topping the lists of jewelry trends for 2021. Just turn around you and you will find it on the runways, in magazines, and all over influencers on social media.
This traditional jewelry style has a trending moment ring now and rapidly has become one of the most favorite ones for many women. The best about personalized jewelry is that they are a perfect choice for a lovely gift. It is so easy to customize and to add a personal touch to any look. As we said before, it is so versatile, as you can wear it in many ways. In this article, we are taking a closer look at what makes initial jewelry so special. Read all the ways to personalize this jewelry trend and the many ways you can wear it.
Personalization options for initial jewelry
One of the most traditional ways to personalize initial jewelry is to choose your first initial, or your last initial, or both of them. Also, you can select the initials of another person that you are about to give the jewelry set. You can go even further and think out of the box choosing some alternative personalizing styles. The most popular among them is selecting the initials of your loved one. You can choose your spouse's initials or your children's initials. Also, you can choose some meaningful letters, such as "XO" for hugs and smiles, for example.
Different ways of styling initial jewelry
There are many ways you can style this jewelry trend. Here we are presenting you with some of the most popular ways to wear it. We are sure that after seeing these options, this jewelry trend is going to become your favorite one too.
Let one piece make a statement
Less is more! Let one piece make a statement. The simplest way to wear initial jewelry is to wear one initial piece and let it take the focus. One way to do it is to choose an oversized initial piece. A necklace with a large initial letter is the best choice if you want to attract attention. If you want a more modern look, then opt for something more delicate. A petite initial ring can also add a touch of personalization to your style.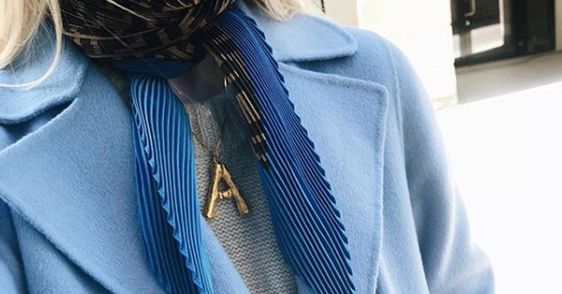 source
Make it part of a layered look
Layering jewelry pieces is one of the most popular ways to style initial jewelry. You can incorporate an initial pendant into a layered necklace. Also, you can style an initial pendant ring with a variety of layered fashion rings. This way of styling the trend is so fun. Every woman will enjoy wearing the classic jewelry style in this trendy way. No woman can resist the charming touch an initial piece of jewelry can add to a layered jewelry look.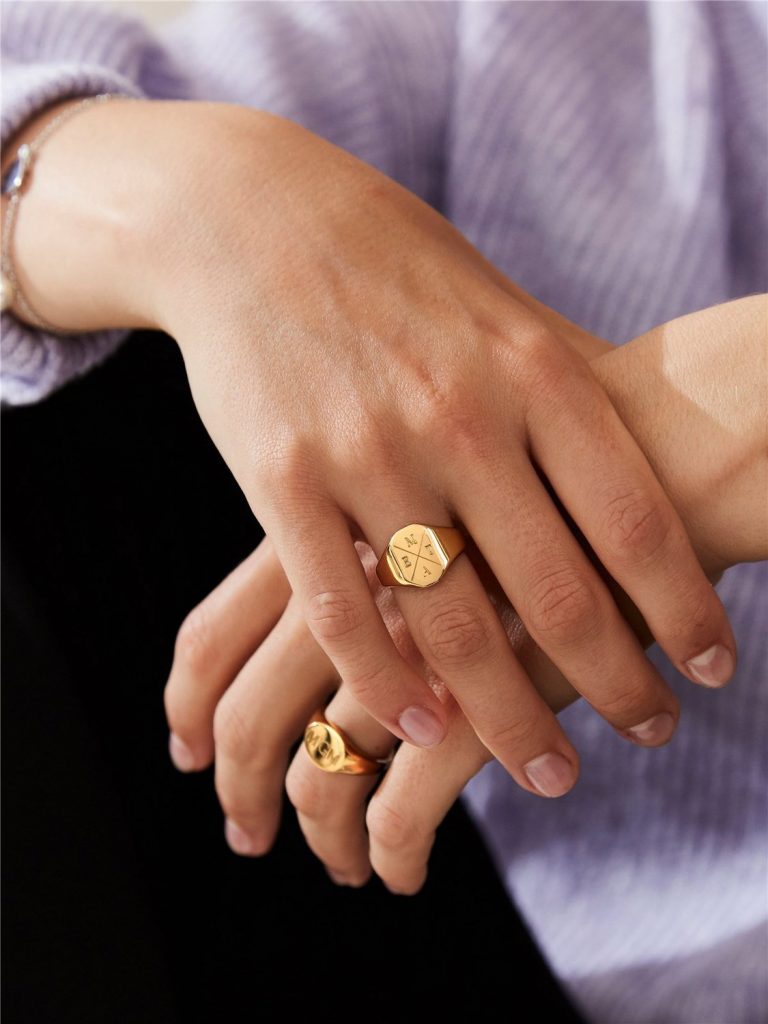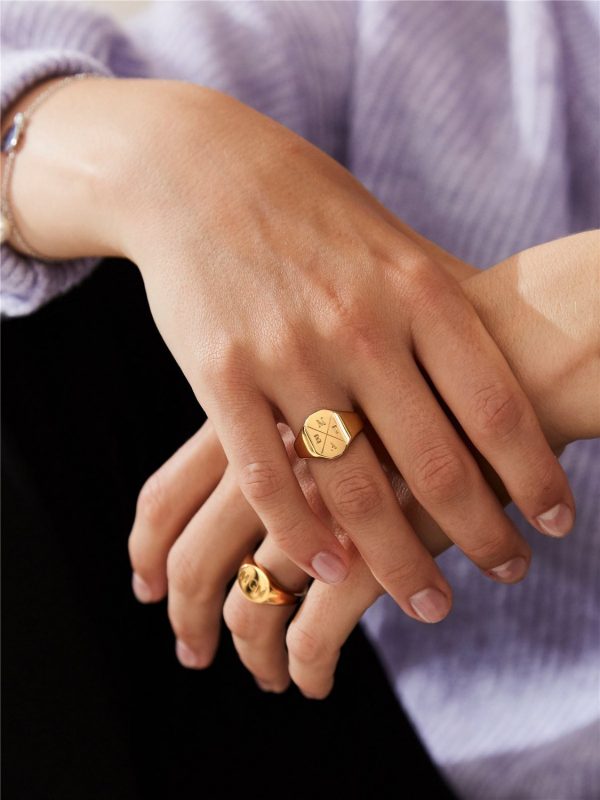 source
Try multiple pendants or charms
Another impressive way of wearing this popular trend is by opting for multiple pendants or charms. This way you can add more sentiment to your initial jewelry. Also, you will keep the delicate and elegant look every woman wants to get by wearing accessories.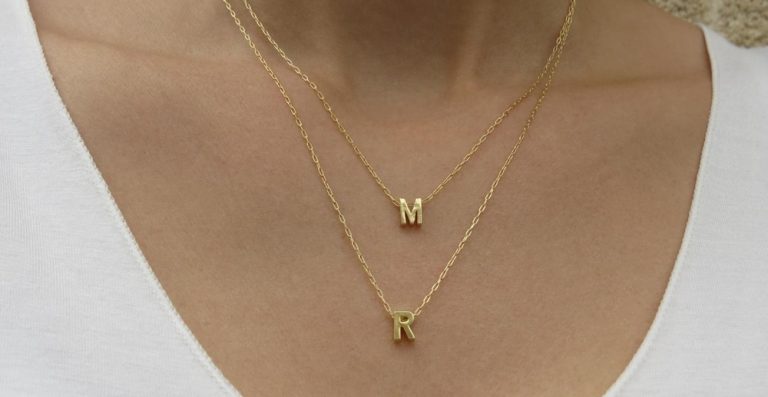 source
Wear the jewelry trend: Featured initial jewelry
Now when we have presented you some of the most stylish ways to wear this jewelry trend, you can choose which piece you can firstly get and include into your jewelry collection. You can opt for an initial pendant necklace which is always a classic, delicate and dazzling choice. It will add the needed amount of shimmer to any ensemble. Also, you can choose an elegant initial bracelet. It will look fashionable when worn as a part of a stylish bracelet stack. Or, last but not least, you can choose a beautifully detailed initial ring that will catch all the eyes on it.
We are sure that we have already caught your attention, right? If you want to stay fashionable and follow the trends then don't miss this one. Initial jewelry is among the most popular jewelry trend for this year. Modern women know that investing in such timeless jewelry pieces is a wise choice. Don't miss it.