When dressing for wintertime, there's always that challenge of looking fashionable while staying nice and toasty. Picking out the perfect outfit to fight the bitter cold might just end up with you looking like a stuffed sleeping bag and Michelin Man hybrid. As cute as the Michelin Man is, it's not the kind of cute that you'll want to be caught dead in.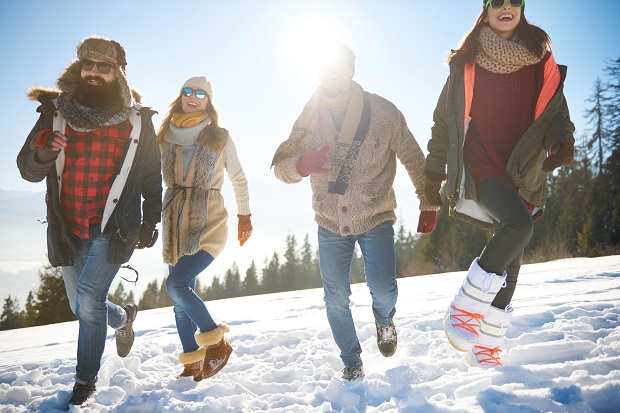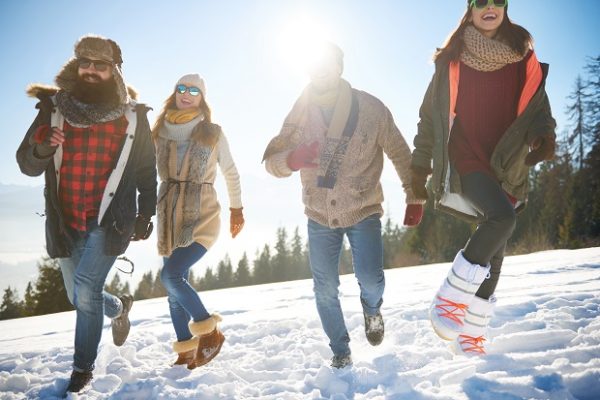 There are winter fashion styles that can be worn when you're going out and about in town. However, if you plan to go on a skiing trip, these trends might not be enough to protect you from hypothermia. It's important to look amazing, but it's also important to stay alive so you can have fun! Thankfully, there are fantastic skiing, snowboarding, and snowmobile apparel and gear that are also updated to look fashionable. But to elevate your attire even in frigid weather, here are some tips you can use to play up your style.
Have Basic Pieces to Layer With
Having trendy clothes is great, but there are pieces you just can't do without when it comes to winter clothing. You'll need warm essential pieces to start with. These should fit well but also help you feel comfortable even below freezing temperatures. Here are some essentials for inner layers that you should always have in your winter wardrobe:
Long underwear
Wool or light fleece top
Warm long-sleeved shirt
Thick ski pants
Warm leggings
Long sweaters
Fleece socks
Scarves
Mittens
Long coats
Winter hats
Let Layers Peep Out
Layering is essential for warmth, but it's also a great way to be playful with your style. You can wear a gorgeous bright sweater that peeks out nicely from your coat. If you aren't confident about wearing certain colors or pieces on the outer layer, allowing them to peep out from underneath is a great way to wear it without calling too much attention.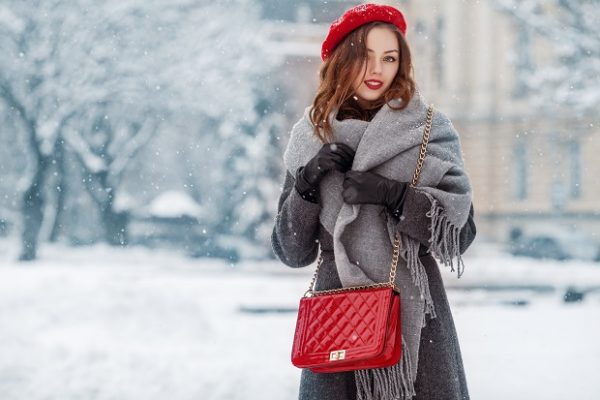 Gloves or Mittens
Winter is the only time of the year you can get away with wearing mittens or gloves, so seize the moment! Knitted neutral ones can go with everything if you want to keep your wardrobe minimalistic. But if you're more daring, having different winter gloves or mittens to pair with every outfit that you can pull together.
Warm-Up with Fur
Like gloves and mittens, it's rare to wear fur comfortably during other seasons. The great thing about fur pieces is that it instantly transforms any boring old outfit into a more stylish one. Plus, you don't have to worry about getting high-quality fur pieces that are cruelty-free since most clothing brands now use faux fur. In fact, because of the fantastic development of faux fur, it can even come in various colors. Some are even bright neon, perfect for the adventurous fashionista.
Experiment with Patterns and Textures
Another opportunity that snow will provide you is to load up on textures and fabrics. Leather, fur, knits, fleece, and wool are all nice and warm, and you can combine all these fantastic textures for different outfits. Don't be afraid to take the risk with pairing patterns and textures because you won't be able to do this in spring or summer.
Let Scarves or Neckerchiefs Take the Center Stage
Scarves can add so much flair to your outfit. They can add drama and comfort to whatever you choose to wear. You can also be experimental about how you wear or tie it. Best of all, scarves and neckerchiefs can come in so many colors, materials, patterns, and designs that can suit any mood for any outfit.
Try Different Styles of Boots
Saving the best for last are the boots. There's so much excitement when you realize that it's finally the perfect time to break out your winter boots or to go shopping for new pairs. Having a pair of classic and elegant boots that pair well with anything will make it easier to plan your outfits. But why not make a bold statement with your shoes? Try bold styles, colors, and even materials, to brighten up a minimalistic look. But the most important thing is that you're warm, and you can walk safely on snow.
Conclusion
Fashion is always a fantastic way to express yourself, regardless of the season. Even in freezing temperatures, you can still dress nicely and stylishly because there are all kinds of new pieces and styling tips every year. You can even start your fashion trend on your own. Just be creative, daring, and most of all, warm and toasty.