Whenever a friend gets engaged, she enters a phase in her life where she begins looking forward to a new life with her husband. This new life will often involve children, a new career, or even an entirely new place to live. However, it will also involve looking back on memories. Whenever you are giving gifts to a bride-to-be, you can easily find tasteful and unique gifts for her to help commemorate her rich past and her bright, promising future.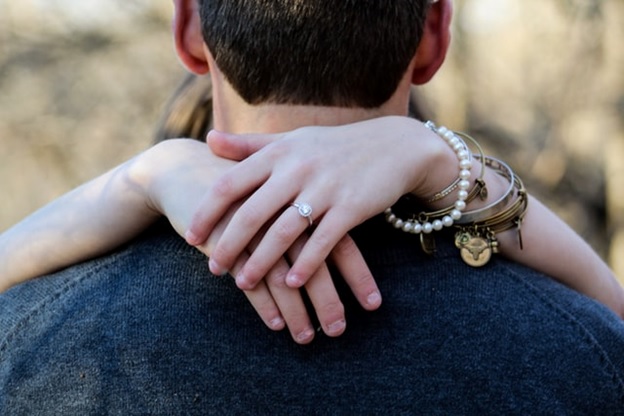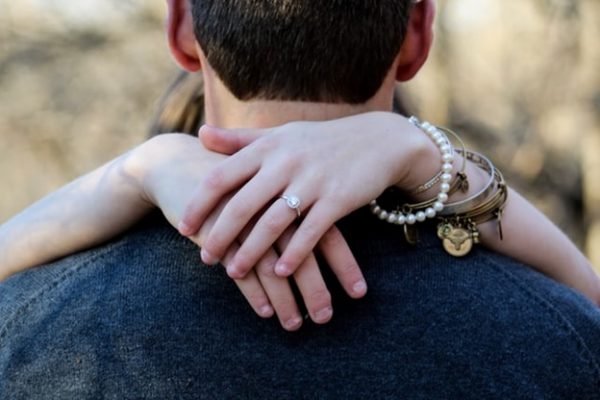 1. Congratulations candle
The scent of promise burning in the air will capture her heart every time she lights a candle printed with her engagement date. If that is not enough, you can have a caption or personal wish printed across the candle, or you can even go with a simple sentiment of congratulations. These candles come in scented vanilla and are housed in an elegant jar. They burn with a smokeless flame, and like any engagement gift, the subtle white or cream color will match any décor.
2. Personalized wine
Nothing says congratulations better than a toast of wine unless it is a toast of wine poured from a bottle etched with your friend's name. You can also have the bottle etched with a message designed as a logo across the front of the bottle. Of course, you do not have to be solemn or sad with your message. Instead, you can opt for a humorous message that sends your friend off into the lovely future with a laugh and a light heart.
The wine bottles are made of dark glass, so the etching is easy to read. Additionally, the conservative font and the overall design work together to create a very professional label. As such, the personalized nature of the bottle might escape her as she opens her gift, leaving her gasping in delighted surprise as she reads the label and immediately breaks out the wine glasses for everyone to share.
If you want to give her something she can share with her partner, a fancy wine gift basket will make the perfect engagement present for the couple. The gift basket should contain a bottle of fine wine (of course!), some decadent Belgian chocolates, and personalized wine glasses and gear for her and her partner.
3.Custom throw pillow
When you need a unique engagement gift for her, a custom throw pillow will help capture the past as well as the future because you can print a variety of photos directly on the pillow. For instance, pictures of you and your friend laughing together can be printed on one side, and new pictures of the soon-to-be bride and her fiancé can be printed on the other. In fact, you can create an entire story via these pillows because you can you print a collage that shows the passage of time up to the moment of becoming engaged.
Of course, you can also print your friend's favorite animals or family members. In fact, the only thing better than one throw pillow is adding another one to complete the set.
The throw pillows are durable and can be washed by tossing them into the washing machine. Of course, they will also endure the dryer without fraying. Because they can be customized in color, they will fit any conceivable color scheme. Finally, they are soft and comfortable, making them a functional memory to enjoy on any movie night spent on the couch.
4. Personalized wine glasses
When it comes to an engagement gift for her, personalized wine glasses are obvious choices for any young woman. The stylish etching can be a his-and-her design, or it can include the date of engagement. If the date of the wedding is known, you can even have one glass with the engagement date and the other glass with the wedding date, making this set of glasses the two most important glasses in the house.
The glasses are traditional glasses in both size and appearance, seen online. The only difference between a standard glass and a personalized one is the message, which, of course, means all the difference in the universe. The glasses can be gift wrapped, or they can be delivered to you to wrap and deliver yourself.
5. Narrative collage
One of the most unique gifts for her as well as one of the most satisfying is a narrative-style photo frame that allows you to insert up to four photos with captions. You can include photos of the bride-to-be before her introduction to her knight in armor, and then you can include photos that bring the viewer right up to that momentous day when the question was both asked and answered. A gift like this also gives way to adding their official engagement photos as well. By simply searching for the best places to take engagement pictures in Houston, it will make for absolutely stunning photos for the pre-newlyweds.
In terms of gifts, this particular one can accompany a throw pillow in that the photo frame can be hung right above the couch, helping to memorialize the union of two souls in love.
The photo frame is best when at least three photos are used because then you can create a satisfying narrative. When four are used, the design helps create balance and beauty. Because the frame and the matting are available in a variety of colors, the color scheme is guaranteed to match the décor.