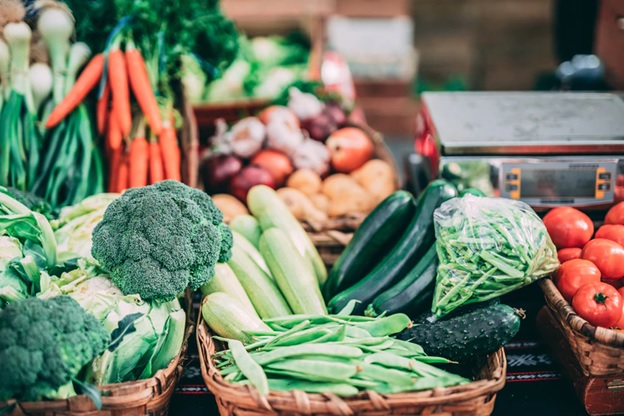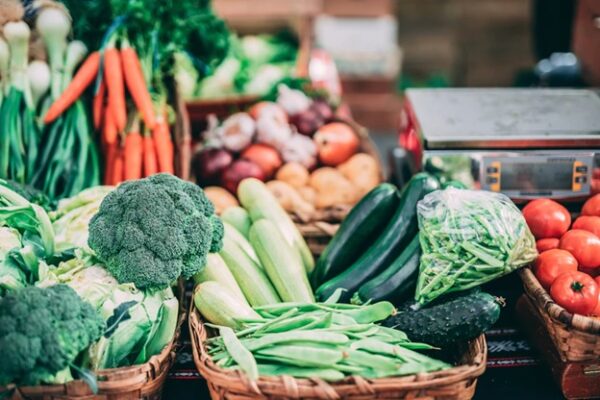 Eating healthy and delicious vegetables in the fall season will never go out of style! All the leafy greens and fresh produce on your table will undeniably put a smile on your faces, especially if you're the one who cultivated it! It is a tremendous feeling to reap what you sow and to see the accomplishment of producing fresh vegetables in your yard. Yes! In your yard!
Gardening is the new trend this fall season, and what better way to get involved in this new trend is by starting your autumn garden. Well, not just any autumn garden but a vegetable garden that would benefit you and your family and complement fruit trees you may already have. What vegetables should you plant, then? Read below to find out the best vegetables to produce during the fall season.
Cabbage
Best planted in seedlings, cabbage is tasty autumn crop that can withstand cold temperatures and even improve its flavor after a light frost! This leafy green will undoubtedly add flavor to your meals. One suggestion in planting cabbages is not to let its head split. To prevent this, keep your soil moist and water them regularly.
Also, a surprising fact is that cabbages come in various colors, sizes, and textures. Some are conical in shape, and others are round. Colors would also vary from green to purple, and surfaces include smooth or crinkled. Indeed, there is a unique cabbage for everyone!
Broccoli
Broccolis are cold-tolerant plants. They can withstand temperatures as low as 28 F. You can start planting broccoli in the fall and have a plentiful harvest in the winter. It is also a low-maintenance vegetable, that's why you won't have a hard time taking care of them. Broccoli comes in a variety of types as well. You may choose any kind that fits your soil and your location.
Carrots
This ever-present vegetable in every meal is undoubtedly the best when grown on your lawn. Homegrown carrots have a distinctive taste compared to carrots sold in supermarkets because of its texture and, of course, the way you cultivate them. Some variety of carrots can grow fast and therefore give you harvest soon enough. Also, you can eat raw carrots right from the crop.
Carrots need well-watered soil, and their flavor will improve when exposed to light frost too. That's why it's a perfect fall vegetable for you.
Radish
A cool-season crop, radishes are the secret ingredient for a tasty vegetable salad. It can thrive from cold temperatures and can even withstand the winter season. The secret to a crunchy radish harvest is keeping its soil well-drained, and after some fifty days from planting, you can now enjoy your fresh radish straight from your lawn.
Turnips
Turnips are probably the most popular vegetable to include in your garden because they are easy to grow and like cold weather. What's more, is that you can use turnips from roots to leaves. They are useful additions for your vegetable salad or soups and stews. You can also use turnips as a substitute for potatoes, and you would never know the difference.
Have turnips planted in your lawn and see for yourself! Plant them in the late summer so that you can harvest them during the fall season and enjoy its savory taste.
Kale
Perhaps the most basic and most comfortable fall vegetables to grow, kale are the superstars of every autumn garden. Kales is a meager maintenance crop, and you can plant them in any soil. Most importantly, kales prefer cold weather and can even withstand solid freeze! What's more, they are rich with antioxidants like vitamin C. You're not only planting crops but also planting healthy ones!
Swiss Chard
Swiss chards are a very hearty vegetable and give a sweeter flavor during the cold seasons. They are also pest-free and can also be ornamentals during the dry seasons. All you need to do is keep the well-drained to keep swiss chards all year round. Chards are edible ones, you can eat them raw, but you can also add them to your vegetable salad or soup.
Beets
Nothing beats beets as this fast-growing crop can survive light to heavy frost, and its foliage is a fascinating ornament too. Their seedlings are better planted on moist soils during mid to late summer to enjoy a fall season harvest. Also, when planting beets, you need to give them enough space from each other. Beets are also rich in vitamins A and C, making it the most nutritious fall vegetable to grow.
Besides, beets produced and harvested in the fall season will give you a richer color than spring-produced beets, and they are also much sweeter. Plant a seedling now and enjoy sweet beets in the fall season.
Takeaway
Tasty and savory vegetables grown in your autumn garden is undeniably the best trend there is during the fall season. Not only does it help you spend time outside of your house, but it is also an excellent way to cultivate what's around you. It is always better to work hard now and enjoy your accomplishment later on.