Valentine's Day is quickly approaching us and it's the holiday of the year which young people anticipate and look forward to the most. They get pretty excited about lots of small things and nails are one of them. Getting a seasonal manicure is a must and decorating your nails for every special occasion and holiday can be really fun. Are you wandering through the internet to find some inspiring ideas that you can copy this Valentine's Day? If yes, I'm going to lend you a hand cause in this article I have collected only the best ones. Scroll down through the photos below and see the Adorable Valentine's Day Nail Designs That You Are Going To Love. There will be lots of hearts and the dominating colors are pink and red, but that's totally fine cause we totally love all of them!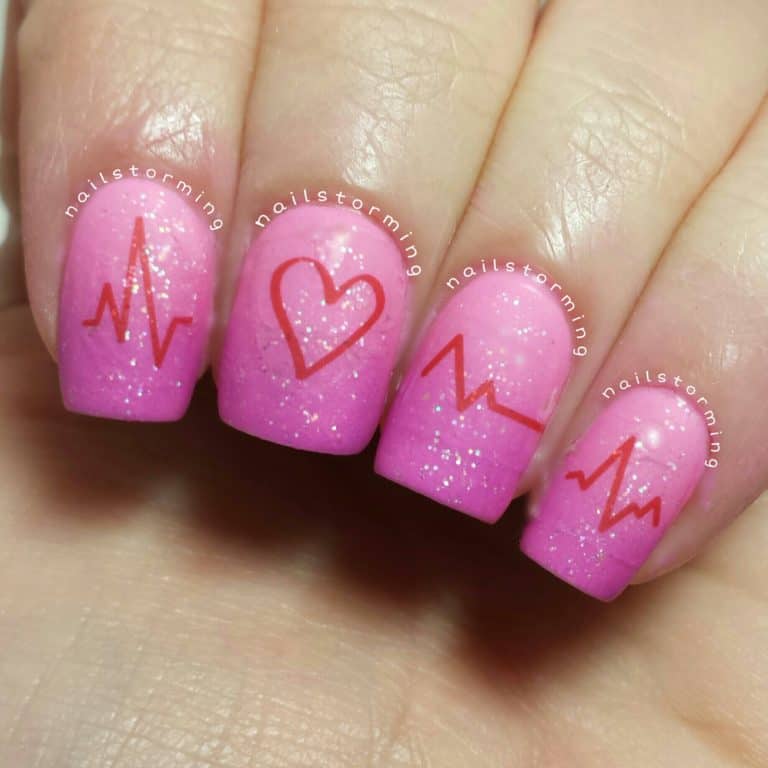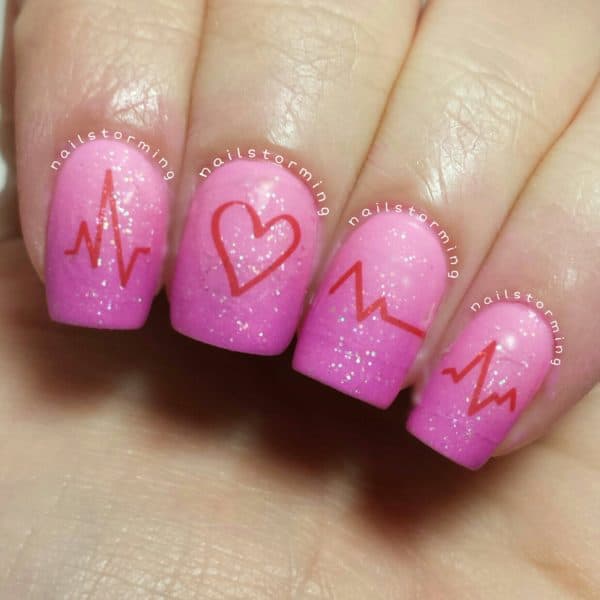 These designs can be recreated at home too, so don't rush to the nail saloon to get an expensive manicure. Kill the boredom and recreate some of the ideas on your own. Here's one fun and easy design that you can start with!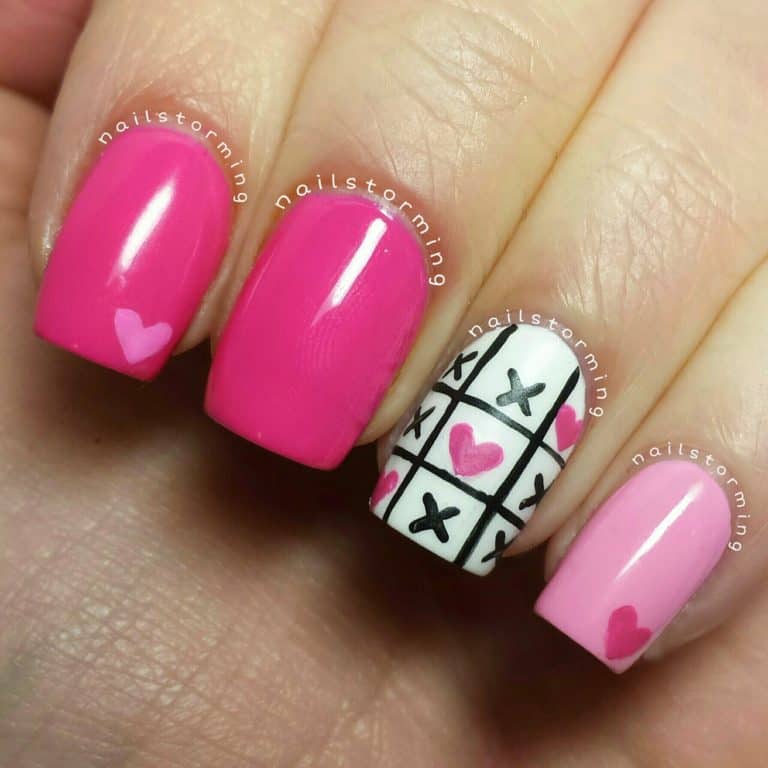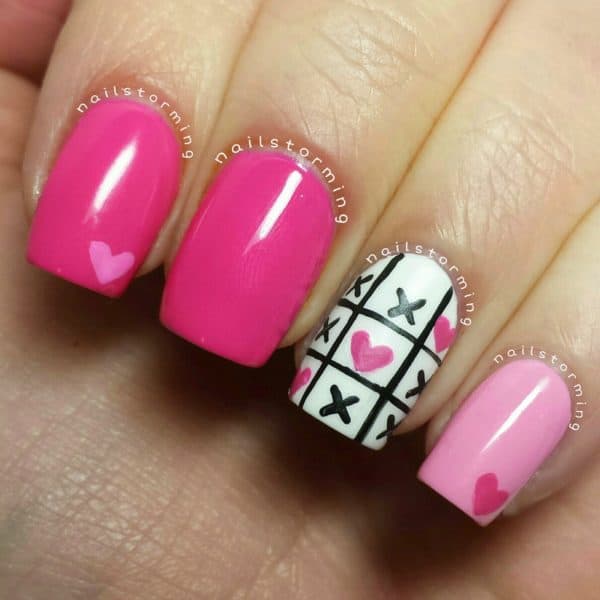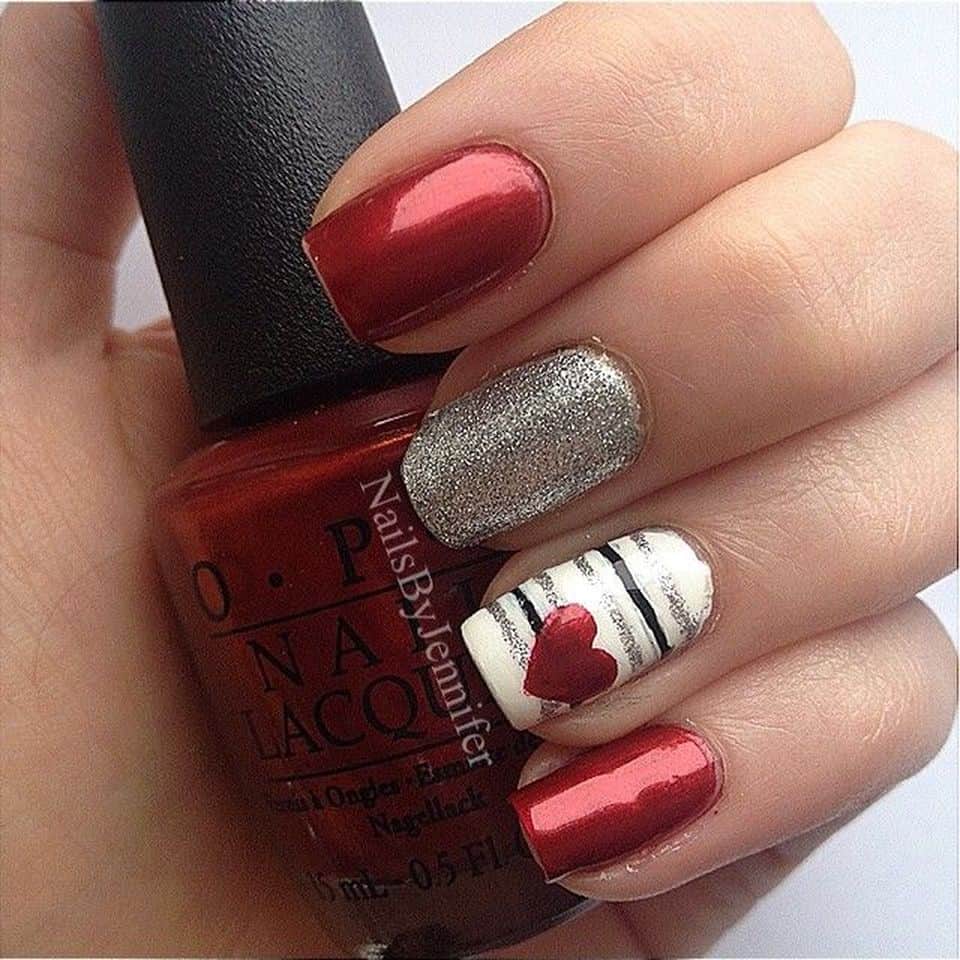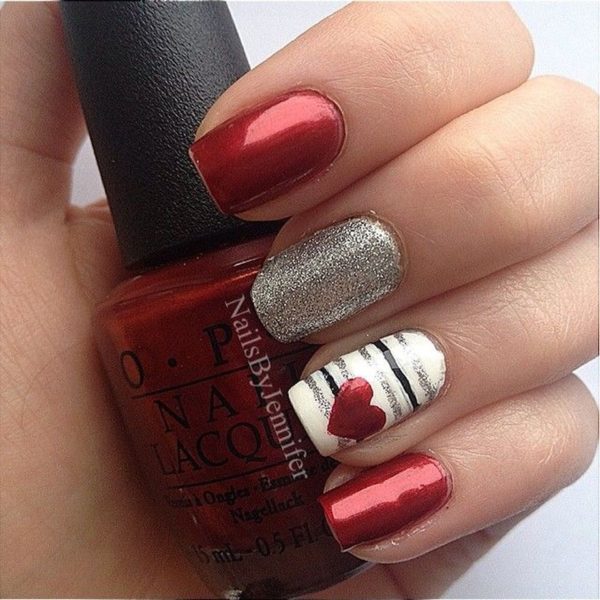 Is there someone who won't fall for this Valentine's Day nail design? I don't think so! This modification of the French manicure really grabs the attention and those glittery hearts will fascinate you immediately.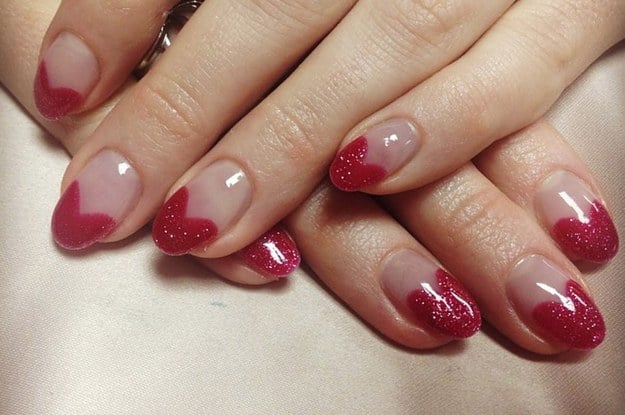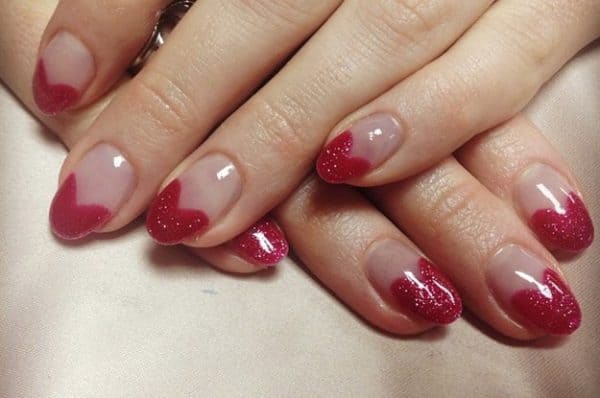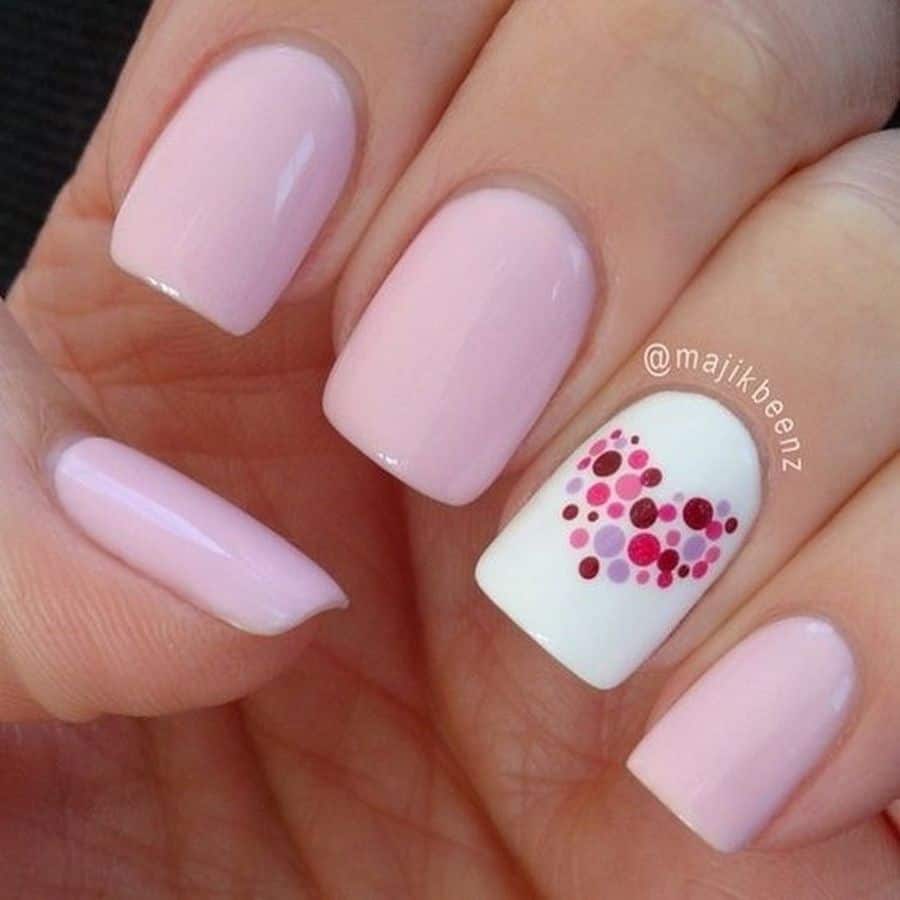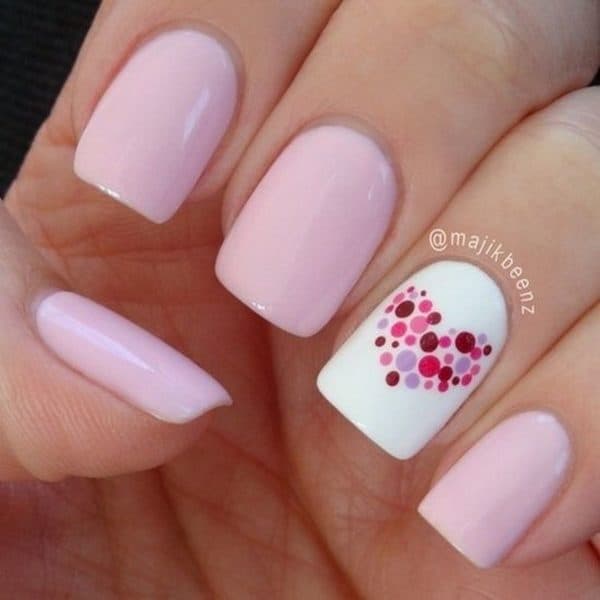 Combine several colors together to get a playful look. Don't go for the ordinary look that requires painting the nails in one and the same color but be bold and give your nails a stunning design with lots of colors and patterns. How do you like the idea below? Isn't it just cute?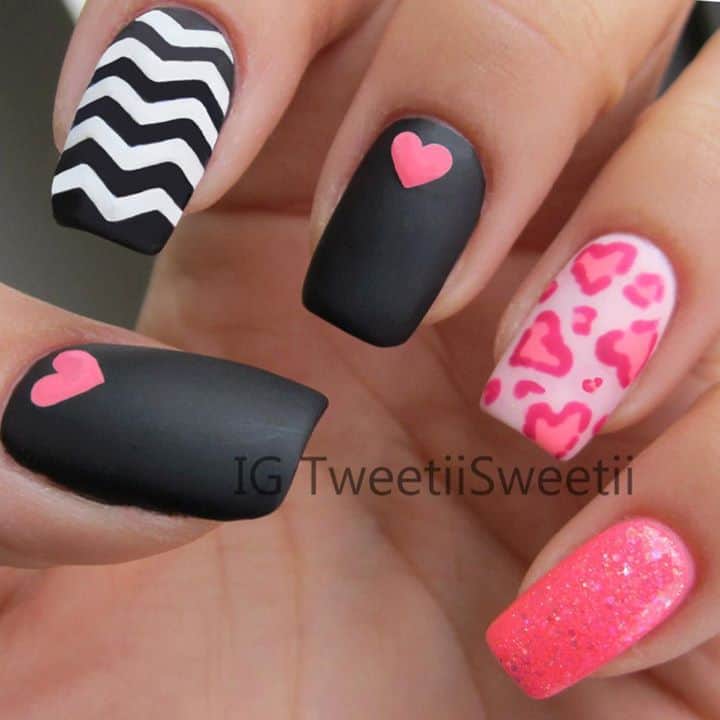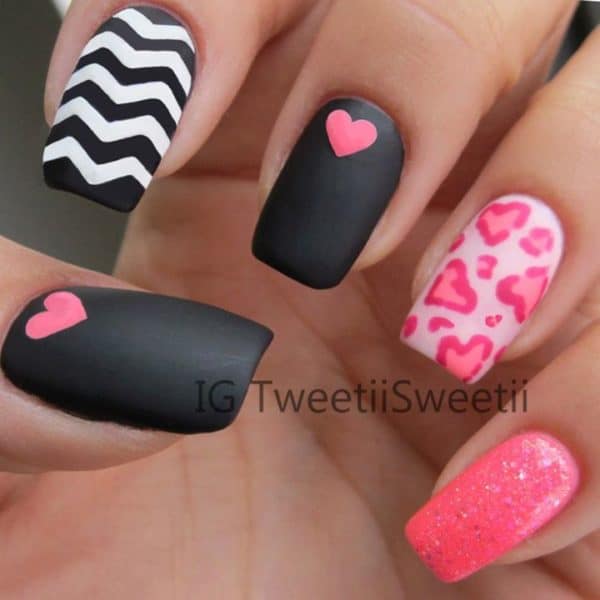 Paris is known as the city of love and light, and this manicure depicts the picture perfectly. If you are in love with Paris this is the design that you will stick to, believe me!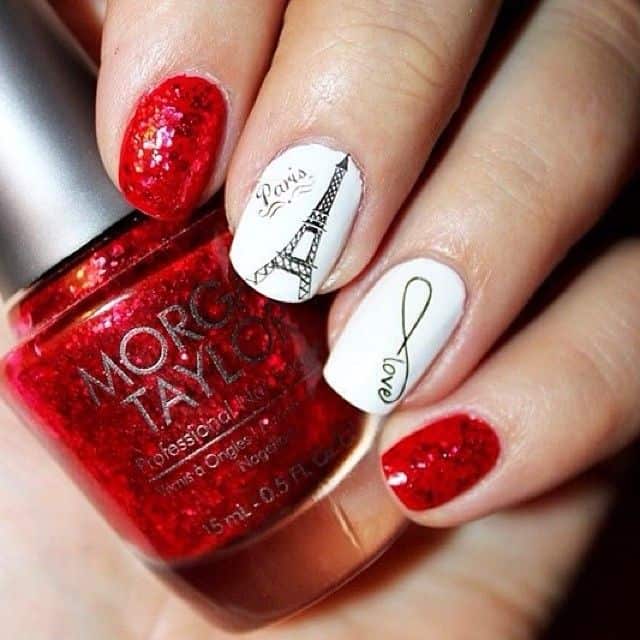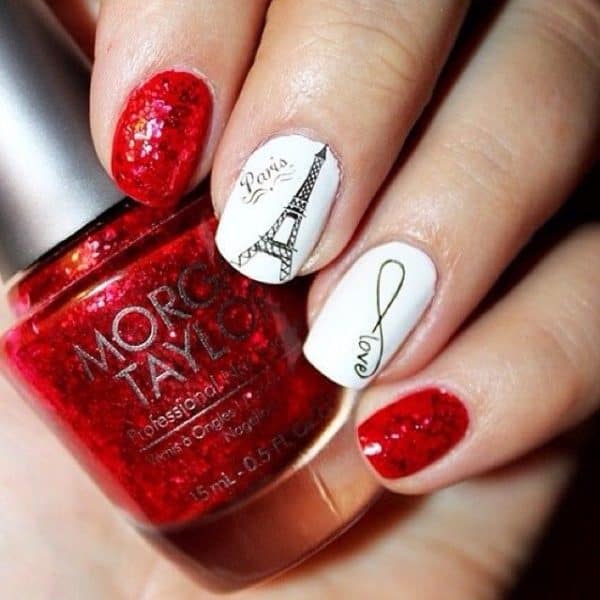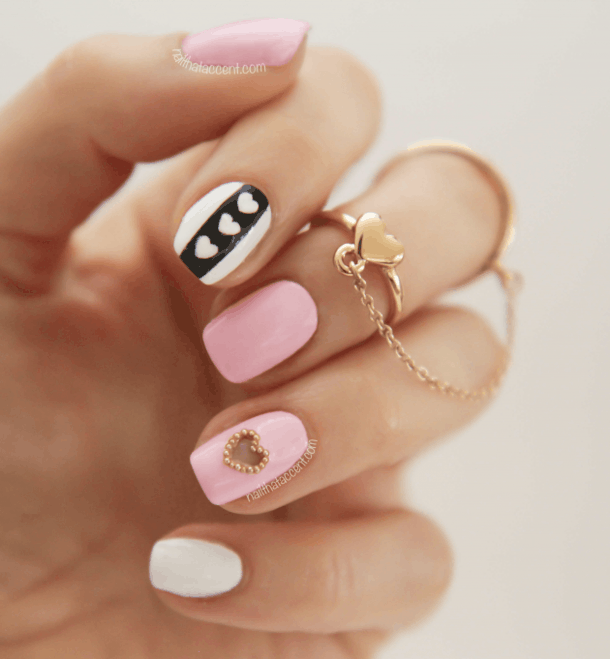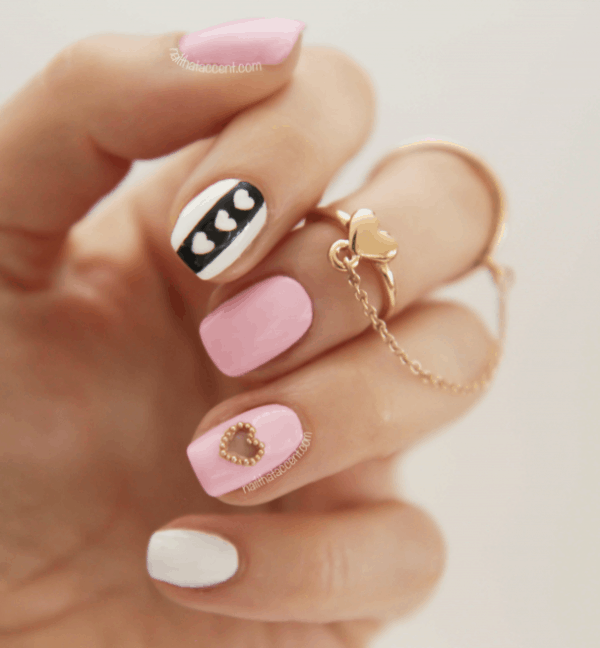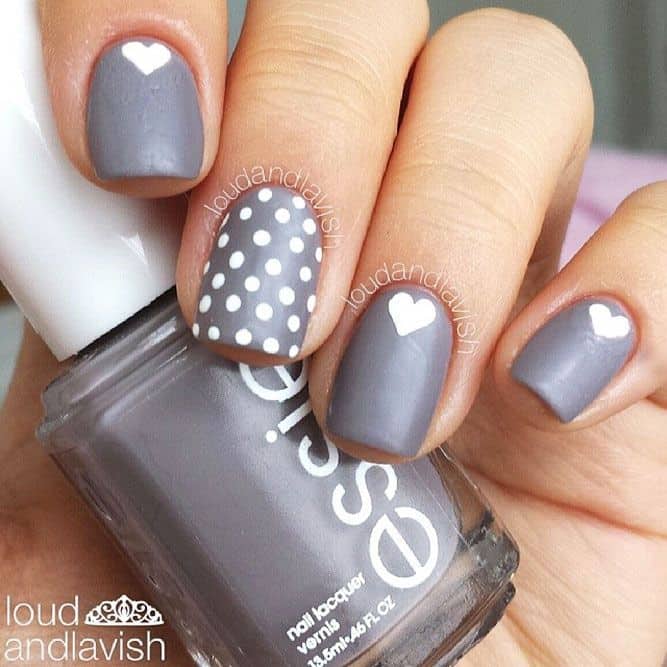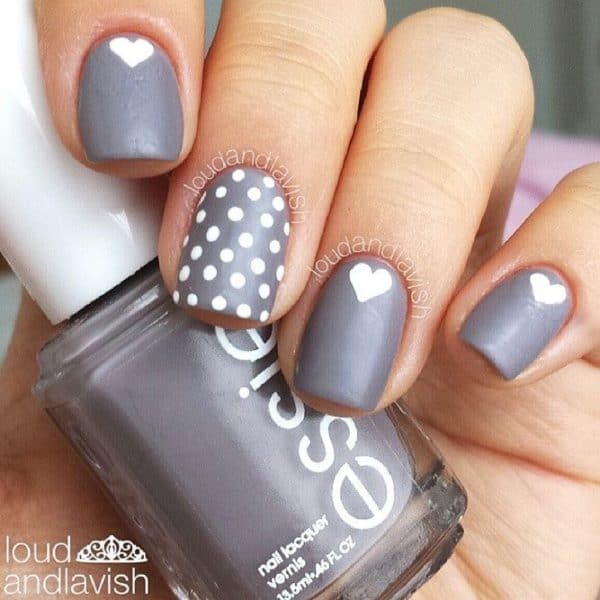 Red is the color of love, so use the red nail polish as a nail base and feel creative to add some drawings that will get your nails into the Valentine's Day mood. Hearts and arrows don't require much skills, so give them a try.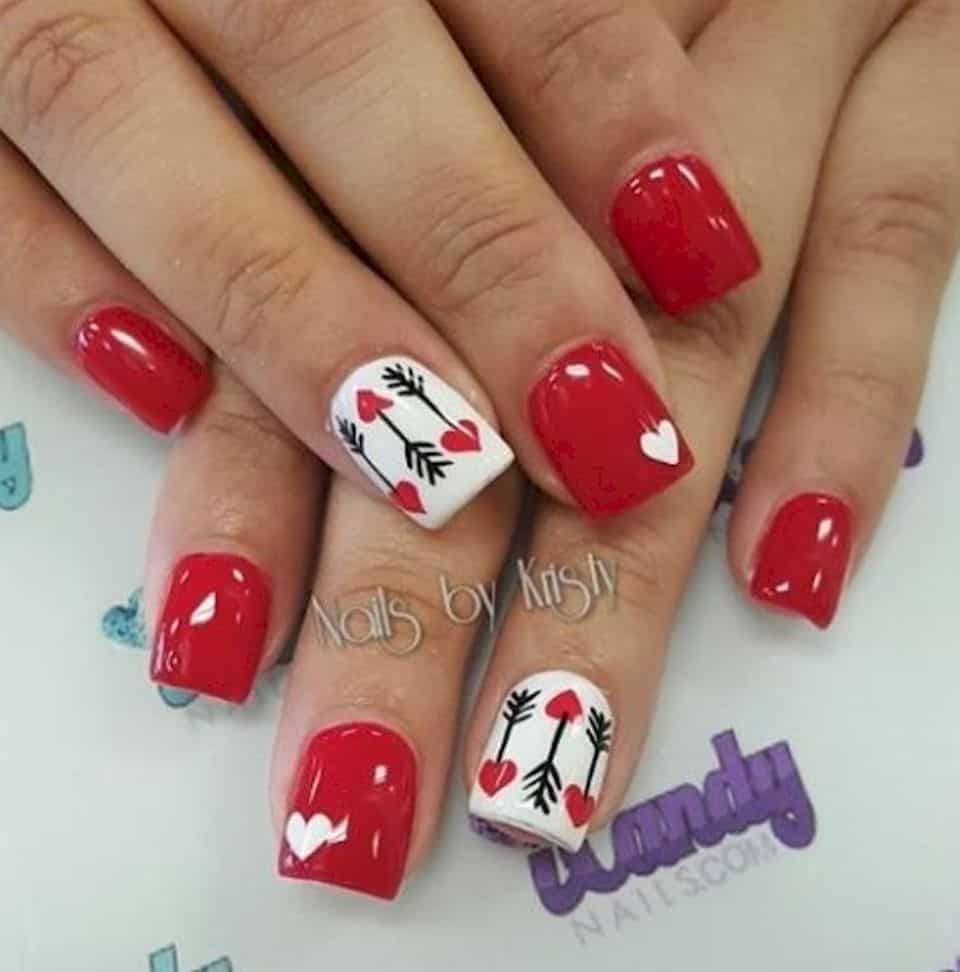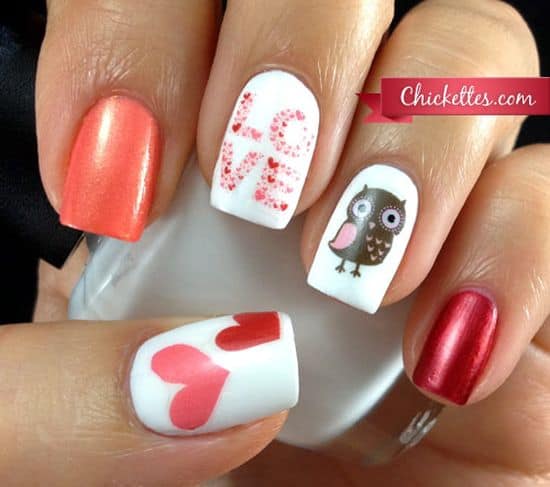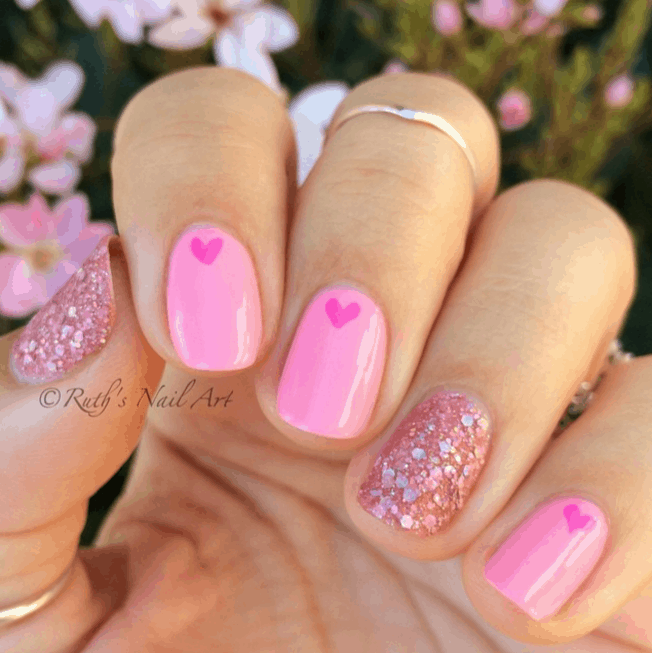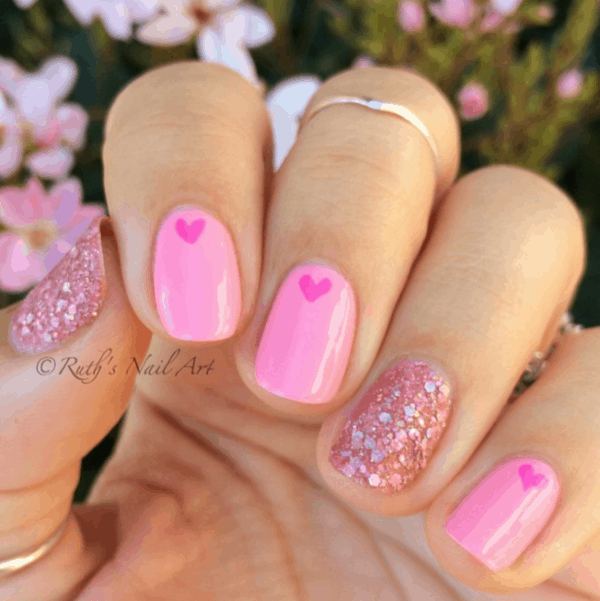 If you prefer more minimalist designs, we suggest you to paint your nails white and write the word LOVE on one nail. It's a simple yet eye-catching design that won't take you more than 10 minutes. What's the idea that you like the most?