Even if you aren't a style enthusiast, you might already know by now that most of the world's major fashion houses offer signature scent collections. We see bold and seductive advertisements for them almost every day, on TV, in magazines, or on the street. Some of the most notorious players in the fragrance game are Domenico Dolce and Stefano Gabbana.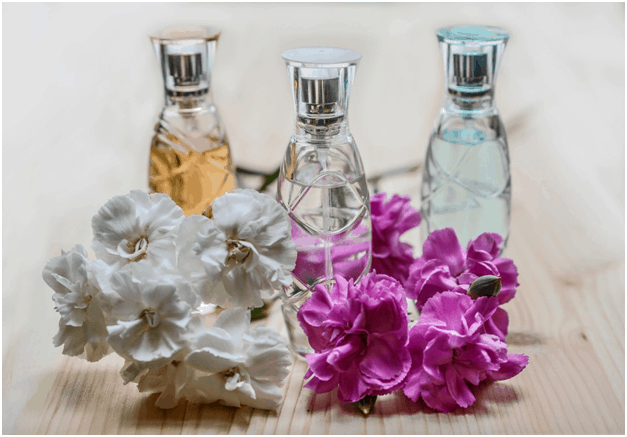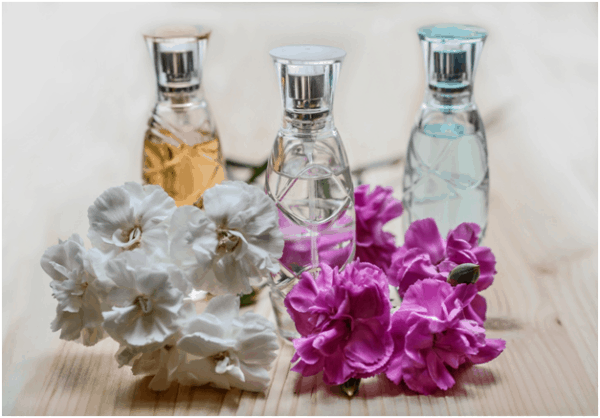 Image Source: Pixabay
Upon reading this related article on Dolce and Gabbana white flower perfume and other best-seller Dolce scents, you will notice just how rich and delicate these scents are. You will also find some recommendations on which D&G perfumes best suit your tastes together with bottle design and size details.
In this article we will talk about the top 5 D&G fragrances and why you should have at least one in your collection.
The Characteristics of D&G Perfumes
Dolce & Gabbana is one of the best-known fashion brands in the world. It was started by partners Domenico Dolce and Stefano Gabbana in 1985, and it has grown tremendously since. Even though the pair ended their romantic relationship almost 20 years after the birth of their business, they remain collaborators under the D&G name to this day.
Their clothing collections quickly gained global recognition due to the feminine and classic designs with a modern Mediterranean twist. The same signature characteristics can be recognized in Dolce & Gabbana's exquisite line of perfumes, which was actually started by the two partners just seven years after the founding of the fashion brand.
The widely appreciated D&G fragrances are known for their floral and oriental elements, often with an added citrusy twist. The scents are seldom fruity or heavy, and they are suited for both daytime and nighttime wear. Together, Domenico Dolce and Stefano Gabbana have managed to create a rare line that is elegant and youthful at the same time, suitable for any occasion.
What is more, Dolce & Gabbana perfumes for women are known for their exquisitely beautiful packaging that is both chic and minimalist at the same time. Although the femininity of the presentation is immediately noticeable, there are no obnoxious frills involved. Everything is clean and sophisticated, just like the clothing.
Top 5 D&G Scents for Women
Every elegant woman needs a diverse perfume collection, so that she can adapt her aura to any event. Due to the versatility of D&G fragrances, every single item in the line makes a worthy addition. Here are the top five Dolce & Gabbana scents that you should consider incorporating into your perfume wardrobe.
1.      Pour Femme
When Domenico Dolce and Stefano Gabbana first created the D&G fragrance line in 1992, they decided on Pour Femme to set the tone. The delicate scent quickly became a favorite of many women across the globe, and it even won an award. The Perfume Academy grated it the title of Best Feminine Fragrance in 1993.
There have been many iterations of the scent since, but the current one is perhaps the most superb yet. Seductive neroli top notes pair beautifully with raspberry and tart green mandarin that wrap around middle notes of orange blossom and jasmine. The blend is beautifully grounded in vanilla, sandalwood, and heliotrope.
2.      The One
Dolce and Gabbana's The One perfume is a best seller in the line, as it was specially designed to suit every single taste and sensibility. Its sweet and seductive top notes of lychee, mandarin, peach, and bergamot meet jasmine, lily, and plum in the middle. Finally, the scent's base notes are comprised of creamy vanilla and sultry amber and musk.
3.      Dolce
Dolce by Dolce & Gabbana is a feminine and fresh white flower scent whose middle notes of Amaryllis, water lily, and daffodil combine beautifully with a sultry cashmere and musk base. Everything is topped off by a vibrant hint of bitter orange extract and a dash of papaya flower, a unique addition in the perfume world.
4.      Rosa Excelsa
The Rosa Excelsa fragrance by Dolce & Gabbana is, as its name suggests, a heavily rose-scented affair. Based on the formula of the Dolce scent, Rosa Excelsa adds middle notes of rose and Turkish rose to the mix, as well as a hint of sandalwood to ground them. It is the perfect scent for the woman that wants the aroma of love and passion in her life.
5.      Light Blue
If you've ever spent your summers in Italy on the coast of Sicily, then the aroma of Light Blue is all too familiar to you. Sicilian cedar top notes melt together with vibrant hints of apple and bluebell and a heart of floral exquisiteness based on white rose and jasmine. The freshness of bamboo embraces them, and everything ends with a citron wood, amber, and musk base.
Final Thoughts
Domenico Dolce and Stefano Gabbana's line of perfumes beautifully blends various elements to create a fragrance with a narrative. Due to their versatile nature, they transition beautifully into any season, and they are appropriate for both daytime and nighttime use. Thus, any of the aforementioned five will make a great addition to your collection.