Getting ready for a wedding can get you in a quite chaotic mood cause there are so many things to take care of, right? In today's article I'm going to focus all of my attention on some wonderful decorations that everyone is going crazy for! Handmade wedding chandeliers are a hot trend nowadays and everyone is doing their own kind of chandeliers for their wedding day. If you need some inspiration and you are wondering how to decorate yours to make them unique and one of a kind, stay tuned and carefully inspect the ideas that I have got for you. They will have a huge impact on the entire space cause they are big, they are hanging from the ceiling and they will take the central stage in the venue. Since spring is on its way here, most of the chandeliers will be decorated with flowers and green leaves, and those with string lights won't be an exception either.
A DIY project will save you tons of money, so you should definitely consider recreating some of these designs on your own. These Attention-Grabbing DIY Chandeliers That Are A Perfect Wedding Decoration are definitely a must-see! Don't forget to check out the fabulous spring wedding decorations that will make your wedding special and the beautiful barn decorations that you are going to love. These articles will give you some great ideas and help you with organizing your big day with ease!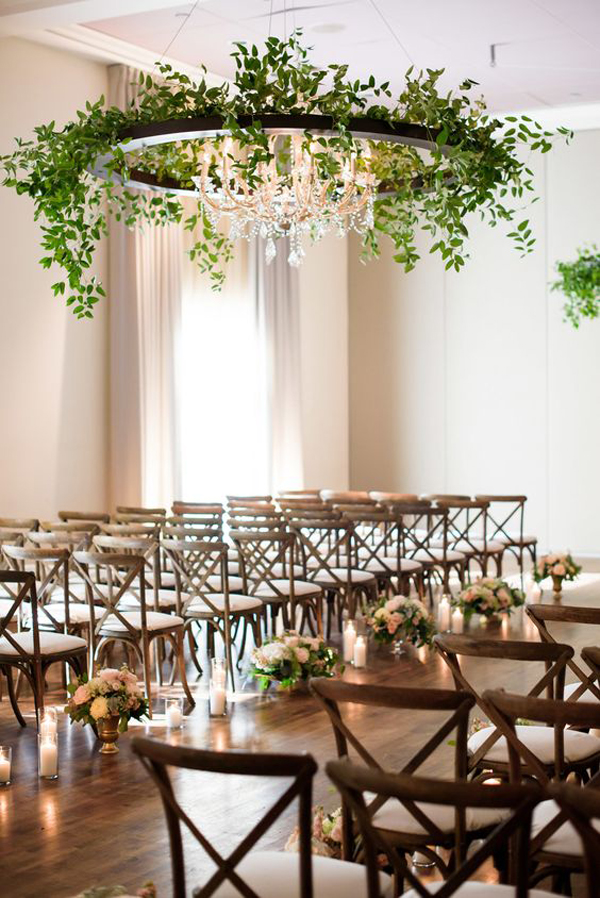 Sometimes a big beautiful branch is what's keeping you away from a stunning chandelier! Take a walk outside in nature, find one and collect some leaves that you will use to decorate the branch. Then just find a way to hang it firmly to the ceiling and you are done! Make sure your leaves are fresh and good looking, so pick them on the day of your wedding or at least just a day before! You can add other decorations too, such as pom poms, flowers or small lanterns as well and make your DIY chandeliers original.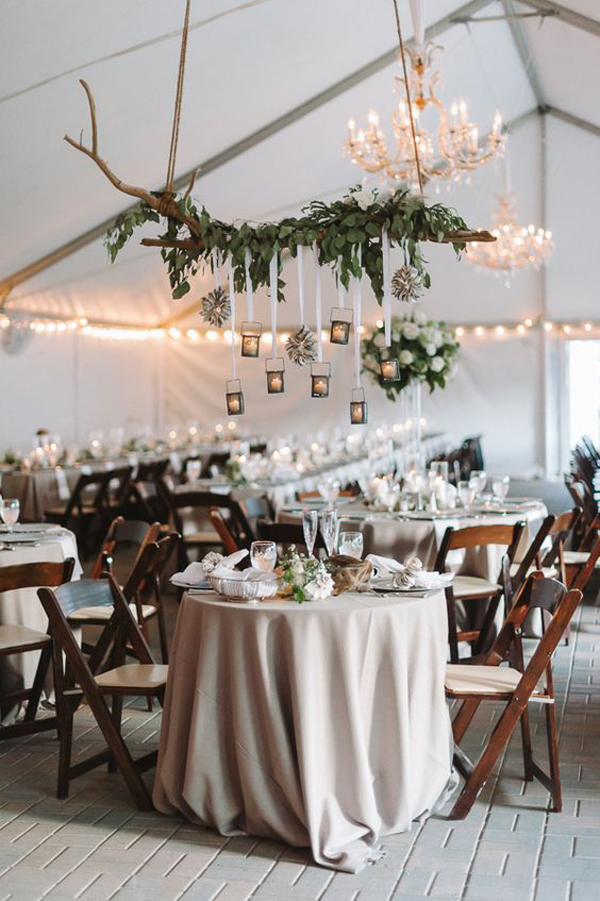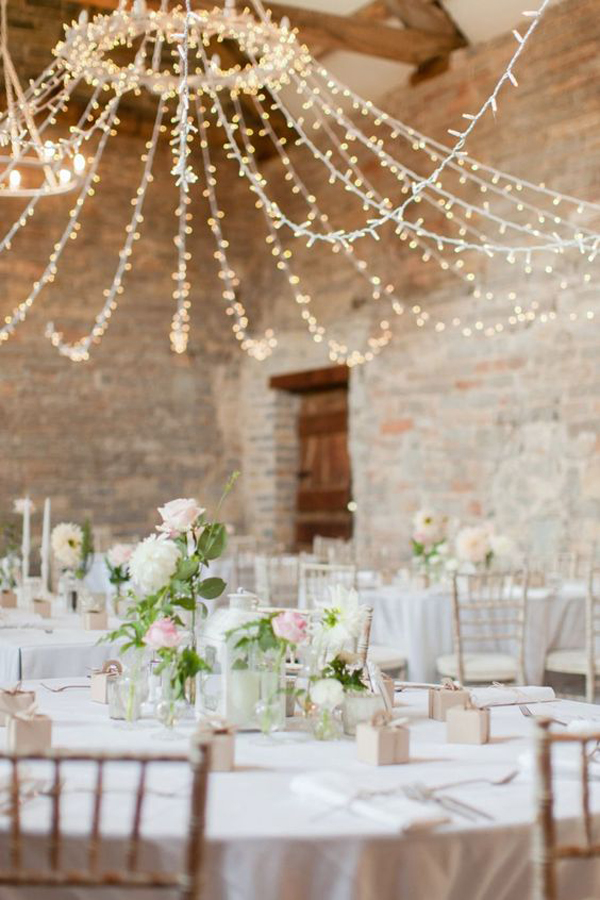 A big hoop is the main thing that you have to get before you start making your own chandelier. What are the flowers that you would like to see around?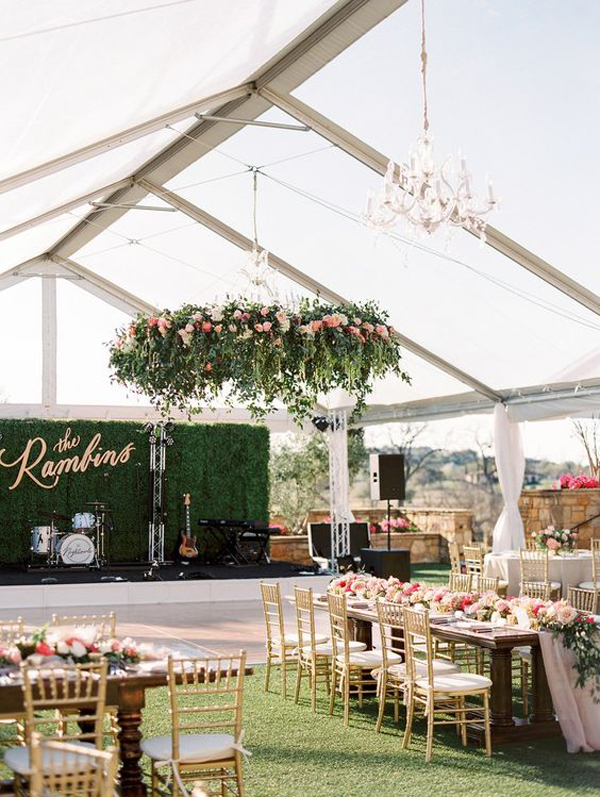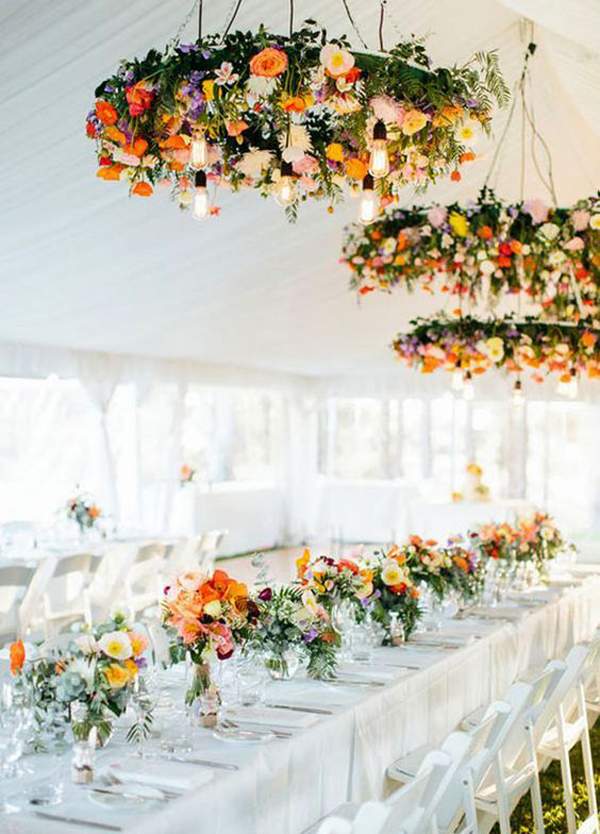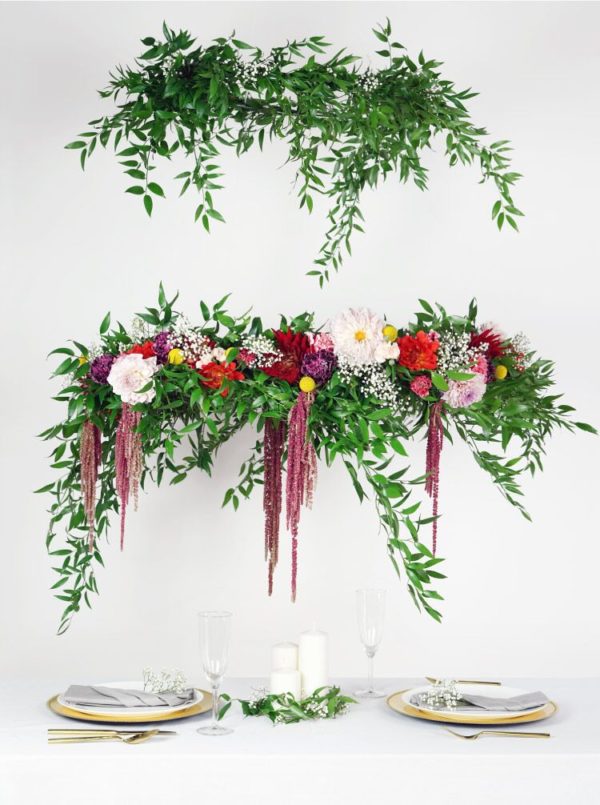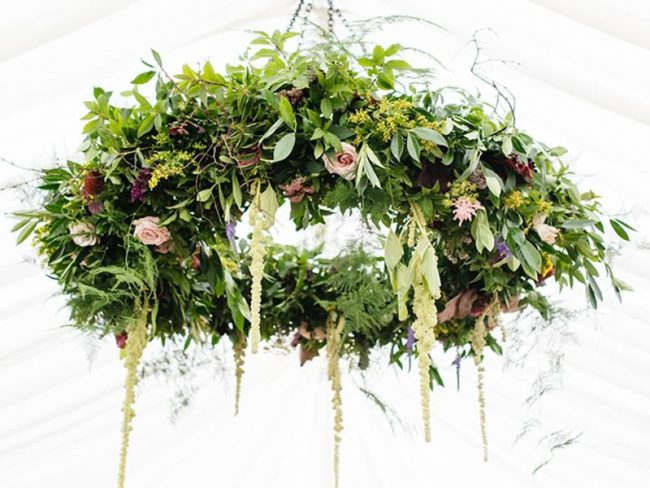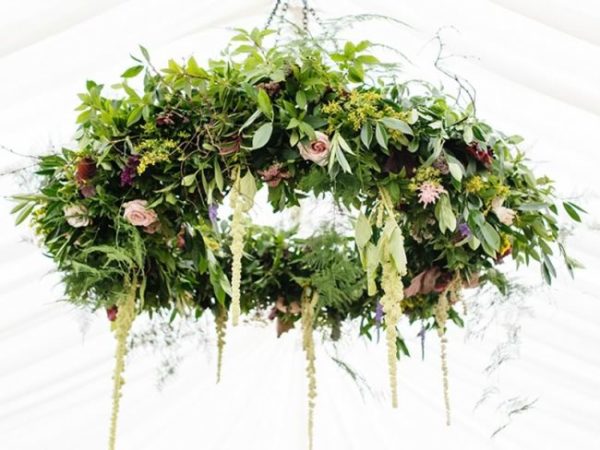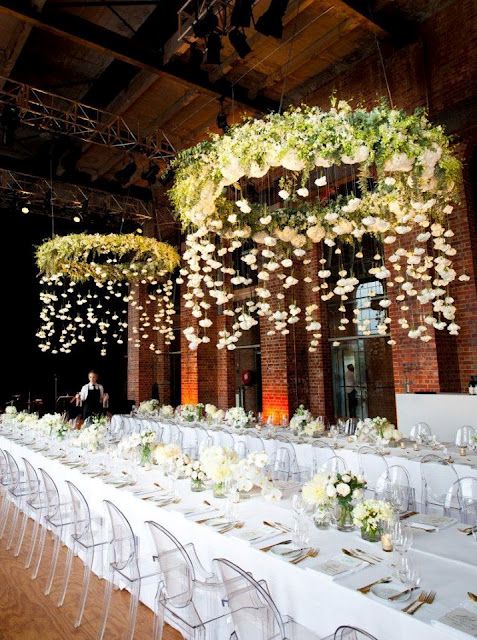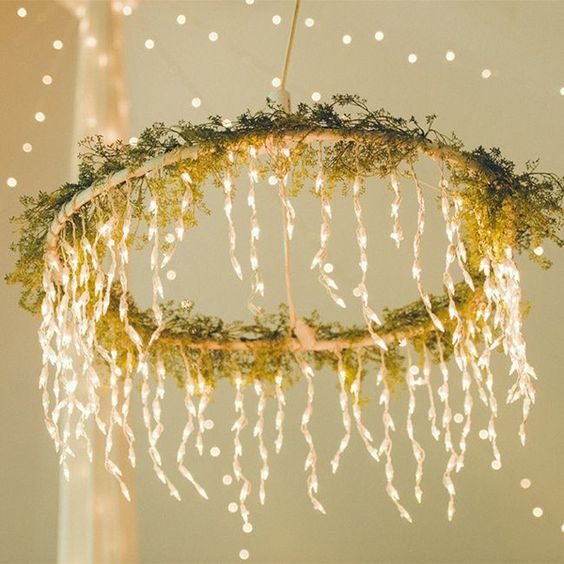 You don't have to place the hoops in the traditional way, you can consider some alternatives as well and create some gorgeous setting. Do you already have something in your mind? Which of these DIY chandeliers would you like to recreate?