Summer is on its way here and I can't help it but think about the pretty beach hair waves. You don't have to wait for your summer vacation to get that hairstyle cause you can have it every day by using these amazing DIY sprays. Scroll down through the article to see the Awesome DIY Sea Salt Hair Spray Recipes For Beach Waves. Get the necessary ingredients and give them a try.
If you want to see more homemade hair treatments don't miss these wonderful natural oily hair masks and the amazing banana hair masks that will regenerate your hair.
Recipe No.1
Ingredients:
3 tsp coconut oil like to use Nutiva Organic Coconut Oil
4 oz. purified water
3 tsp sea salt
4 drops of essential oil, optional (I like to use lavender, lemon, or peppermint)
Insert all of the above mentioned ingredients in a spray bottle, give them a good shake and your spray is ready to use. Make sure the coconut oil is liquid before mixing it up. If your spray becomes solid again just run the bottle under hot water and spray it on your hair.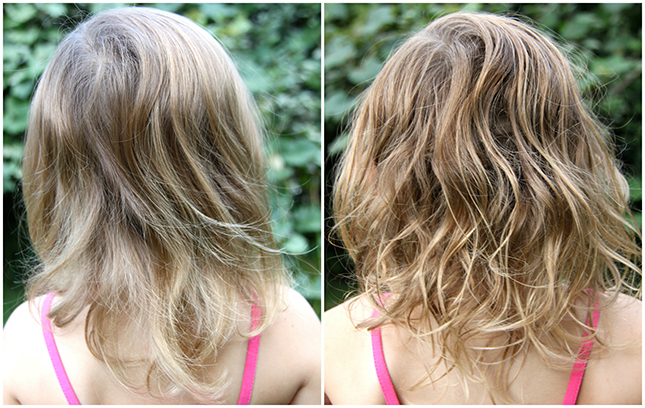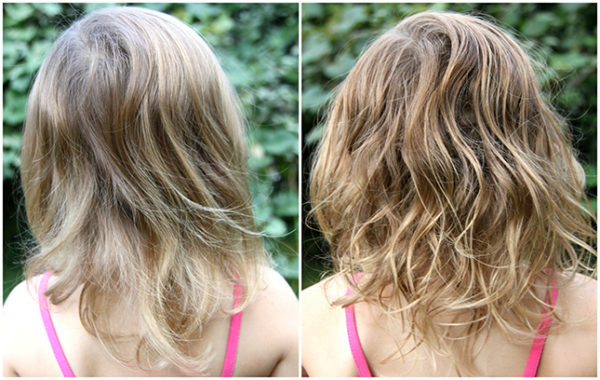 Recipe No.2
Ingredients:
1 tablespoon hair gel
1 teaspoon coconut oil
2 tablespoons sea salt
1 cup water
These sprays are super easy to make and you can't get them wrong in any way. Grab a spray bottle and mix all the ingredients that are mentioned in this recipe to get your very own DIY beach spray. Spray your whole care and scrunch it from ends to roots. If you want to make it more wavy twist strands.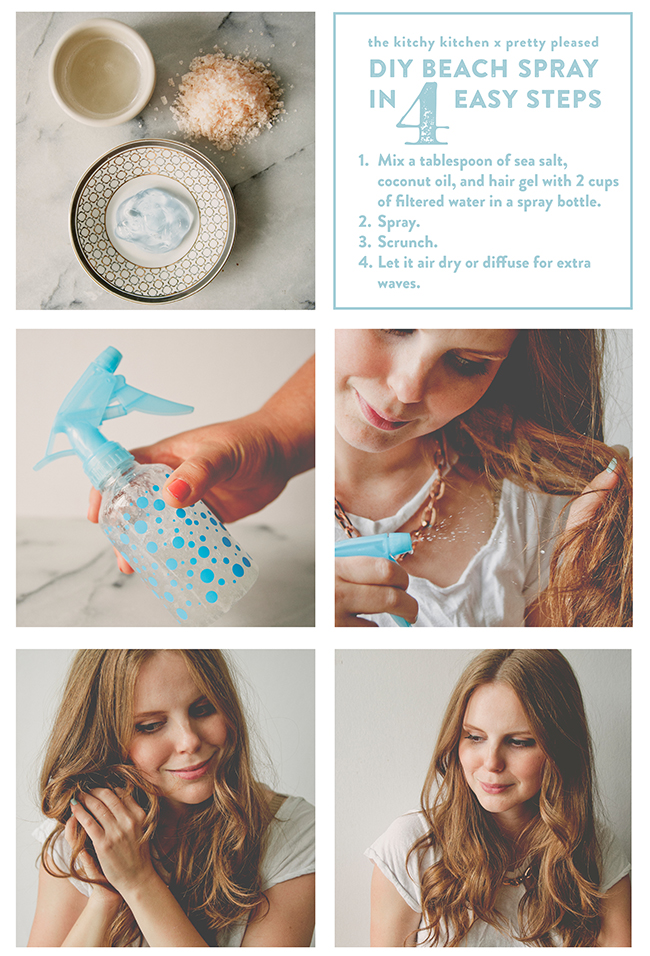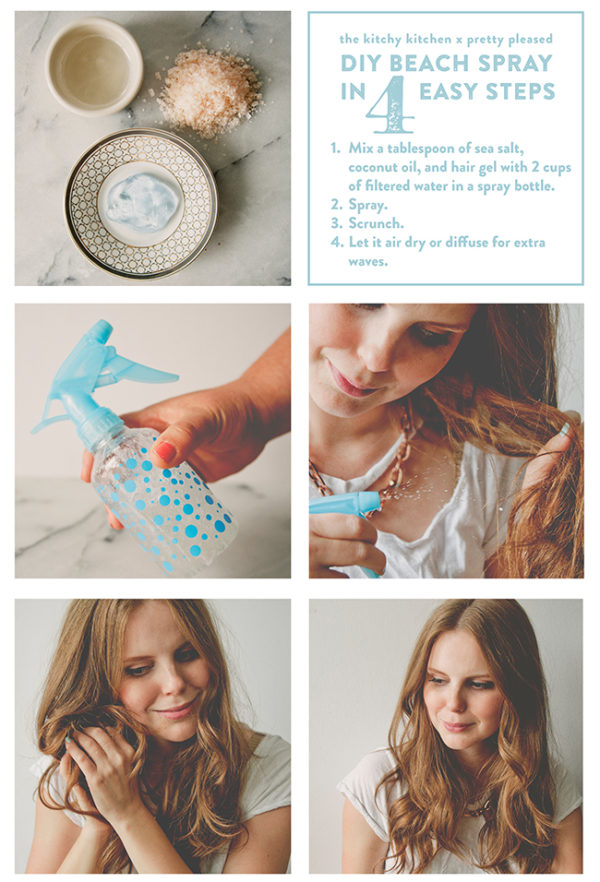 Recipe No.3
Ingredients:
Spray bottle – you can reuse an empty product bottle
Water
Sea salt – not table salt
Gel – we used Curl Junkie Curls in a Bottle
First, you will have to fill your spray bottle halfway with water and then add all of the other ingredients. Shake the bottle well until the salt gets dissolved. Your hair should be damp or dry for best results. Spray it and scrunch your ends if you want to encourage more curls.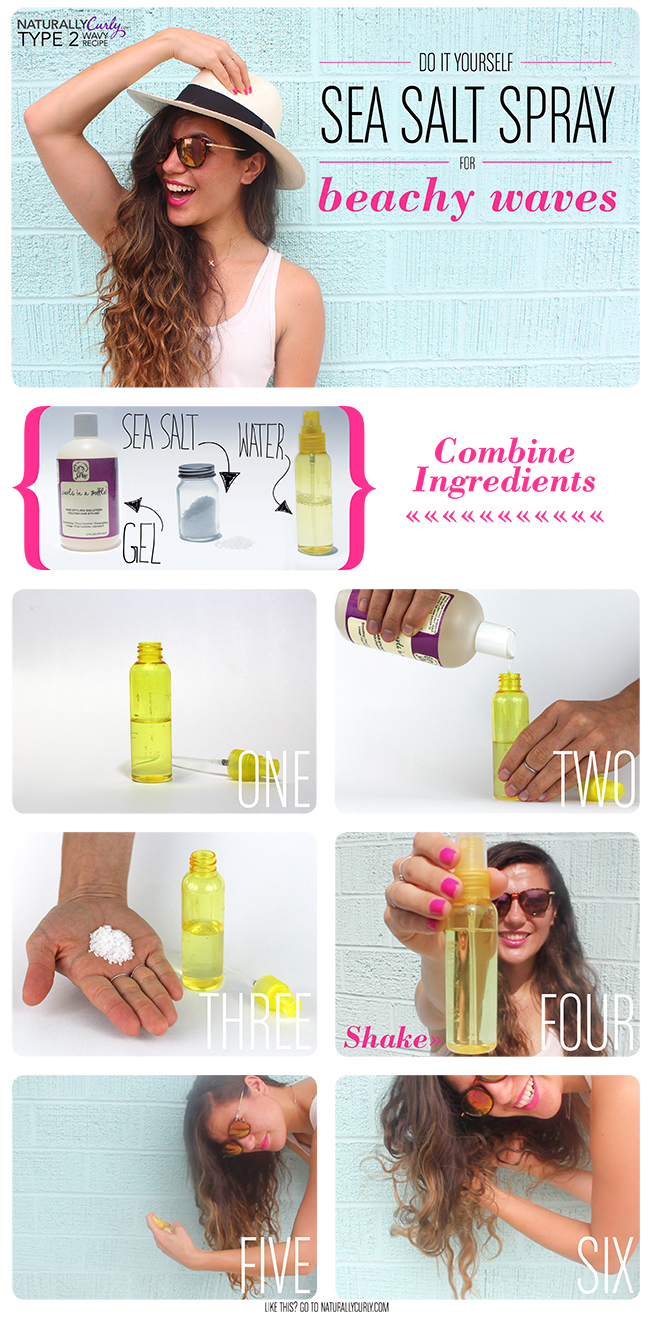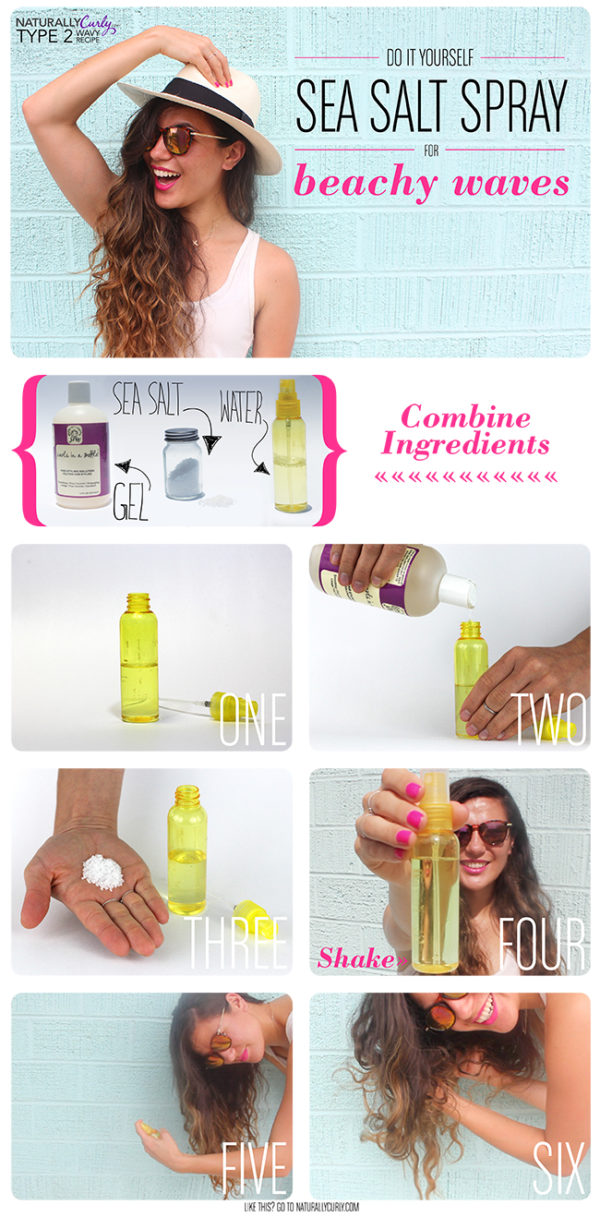 Recipe No.4
Ingredients:
Warm water
Natural sea salt
Fractionated coconut oil
Aloe vera gel
Essential oils (optional)
This spray will add texture and volume to your hair. If you add essential oils in it make sure you keep it in a glass container. Use only high quality essential oils if you want to get best results. Let it air dry when you apply the spray on damp hair.