Do you always feel angry and frustrated when you want to do a hairstyle on your short hair cause you don't think there's a suitable hairstyle that can actually look good on your length? Today I have decided to make things easy for you and inspire you with plenty of ideas that you will find very useful and helpful. Here you can find hairstyles that are suitable for any occasion, from informal ones to formal and sophisticated ones. Scroll down through the photos to find some Beautiful Short Hairstyle Tutorials For Every Occasion and save your favorites. You will be surprised with the possibilities you have for your hair length and more than happy to try them all out. If you are looking for the perfect short haircuts that are currently in trend don't forget to click on the link, and check out these short haircuts for women over 50 as well.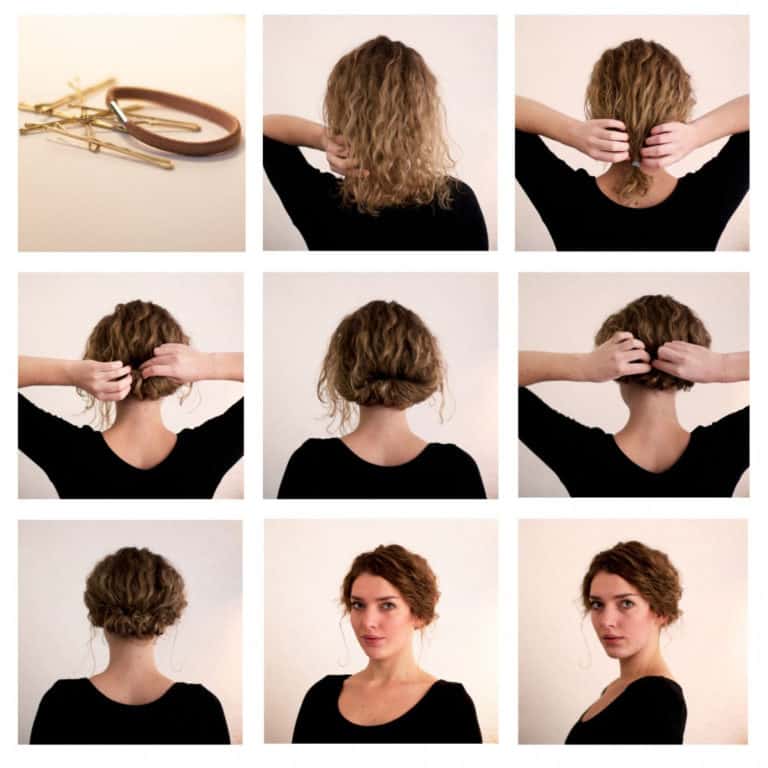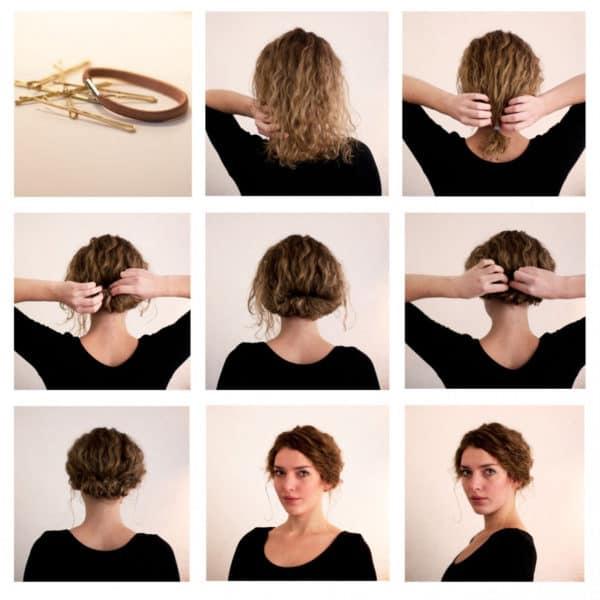 Are you meeting with your friends for a coffee, a casual lunch or a walk in the park? If you are feeling like doing something on your hair for this type of casual events, then you should consider the hairstyle below. It's quick and easy and it will give you a great look!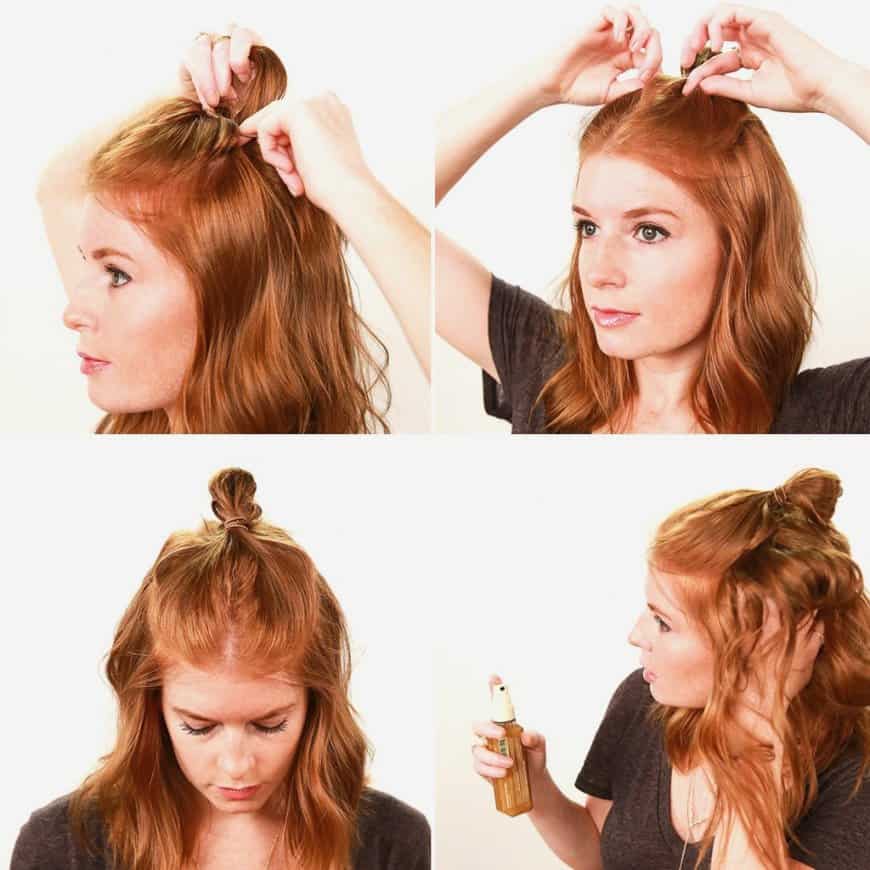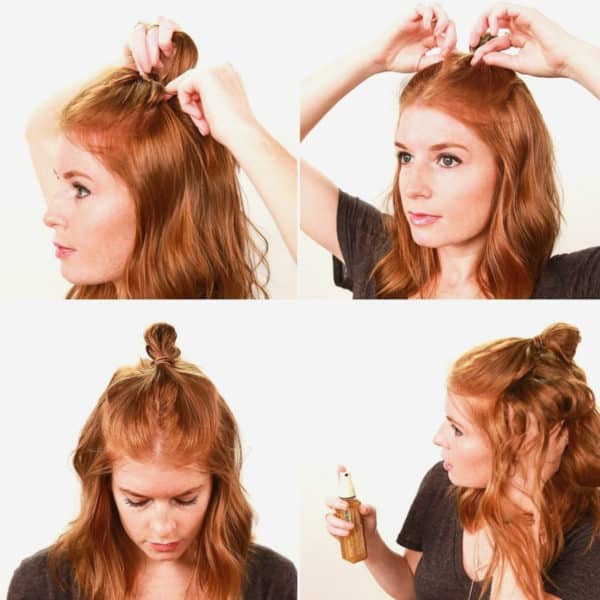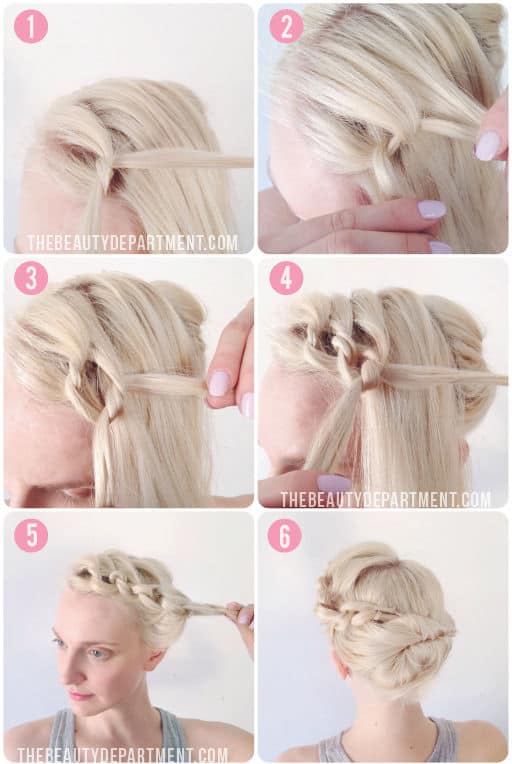 I'm so much in love with this hairstyle, and I bet that you are going to love it too! First, you will have to curl your hair and then make this lovely messy braid which will give a nice finishing touch to the whole look.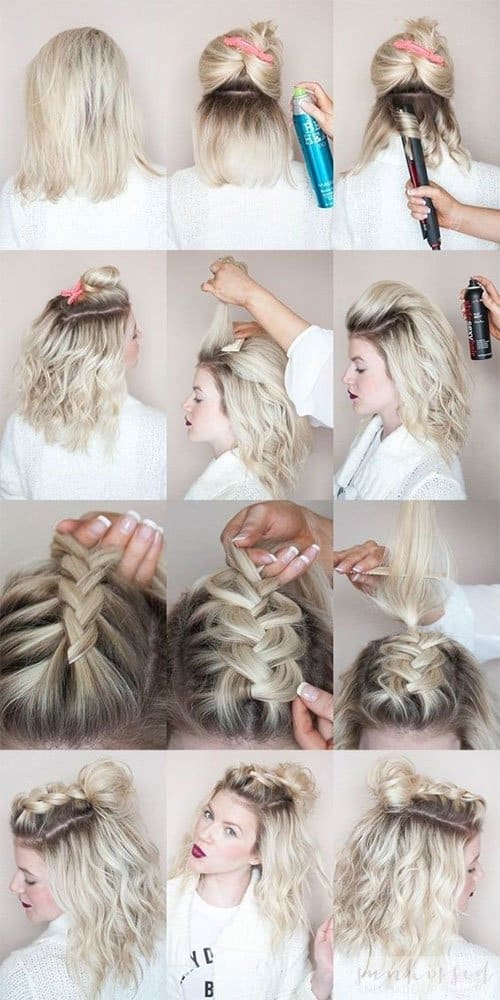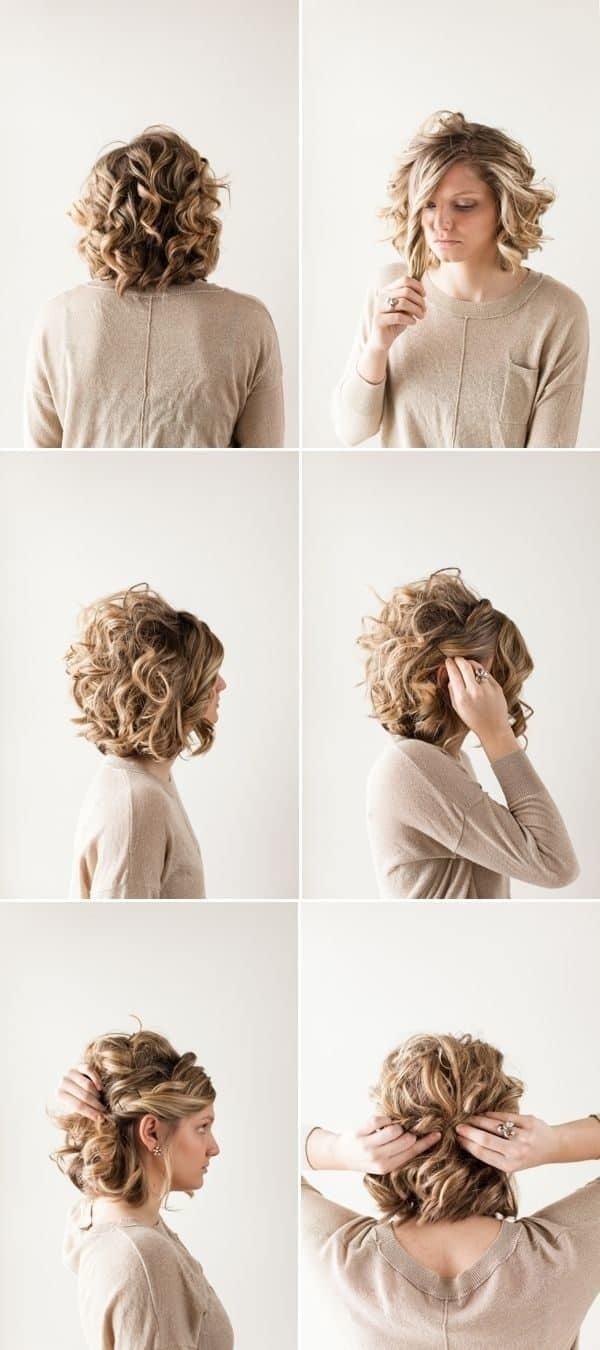 Do you feel like putting your hair in an up-do for the next formal even that you are going to attend? Follow the steps below and you will have the chance to do it on your own. In this way you will save yourselves some time and money, and you will improve your skills which is not a bad idea at all, isn't it?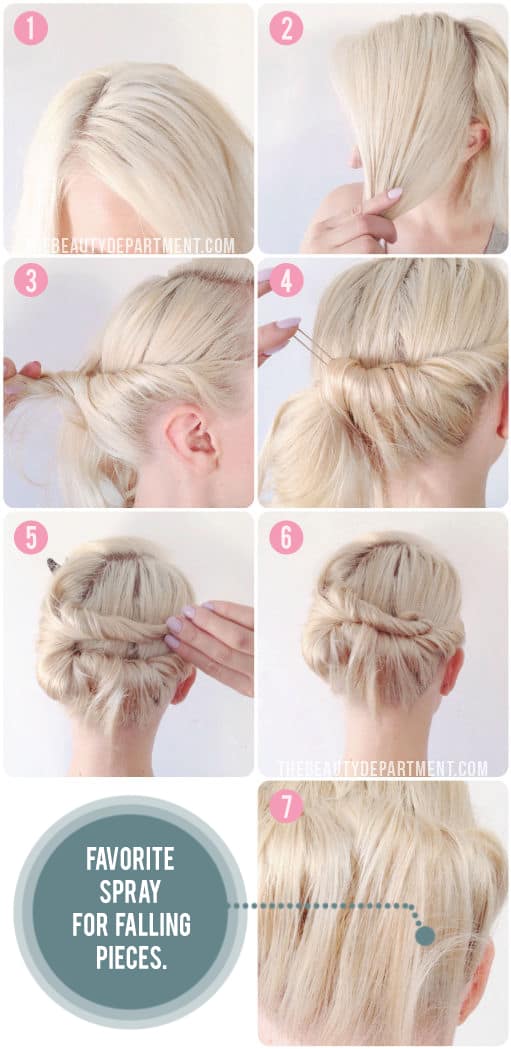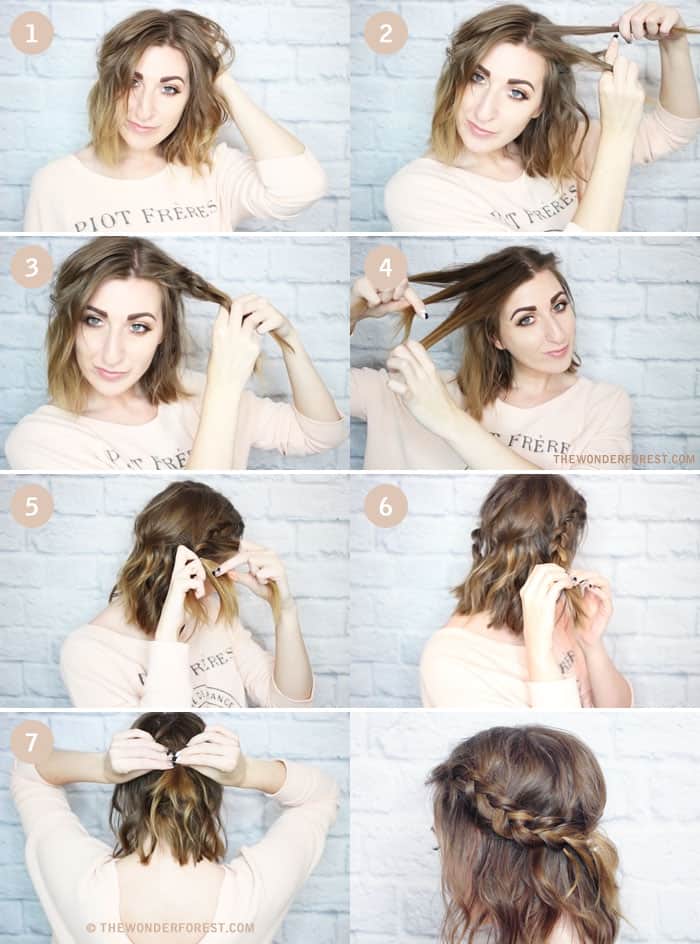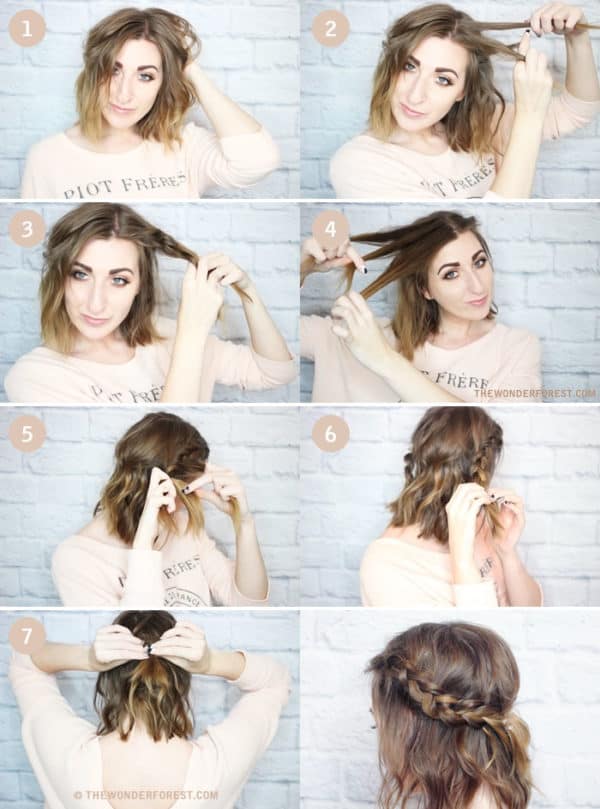 Everyone can do the simplest braid, right? Just make three of them on your short hair and put them together in an up-do super quickly. You will have your hair done in just 10 minutes or less.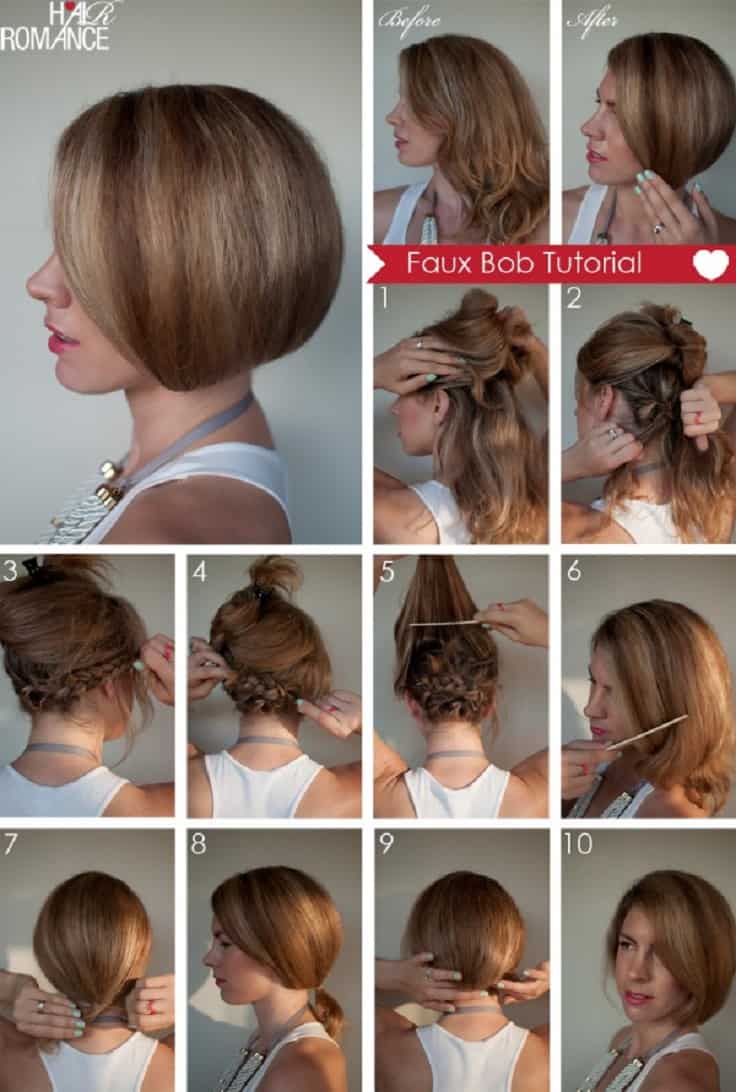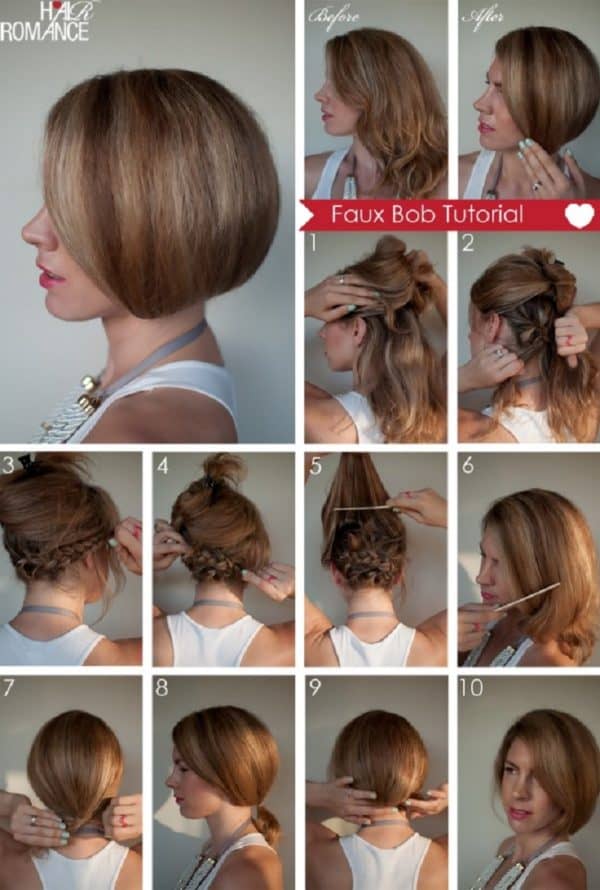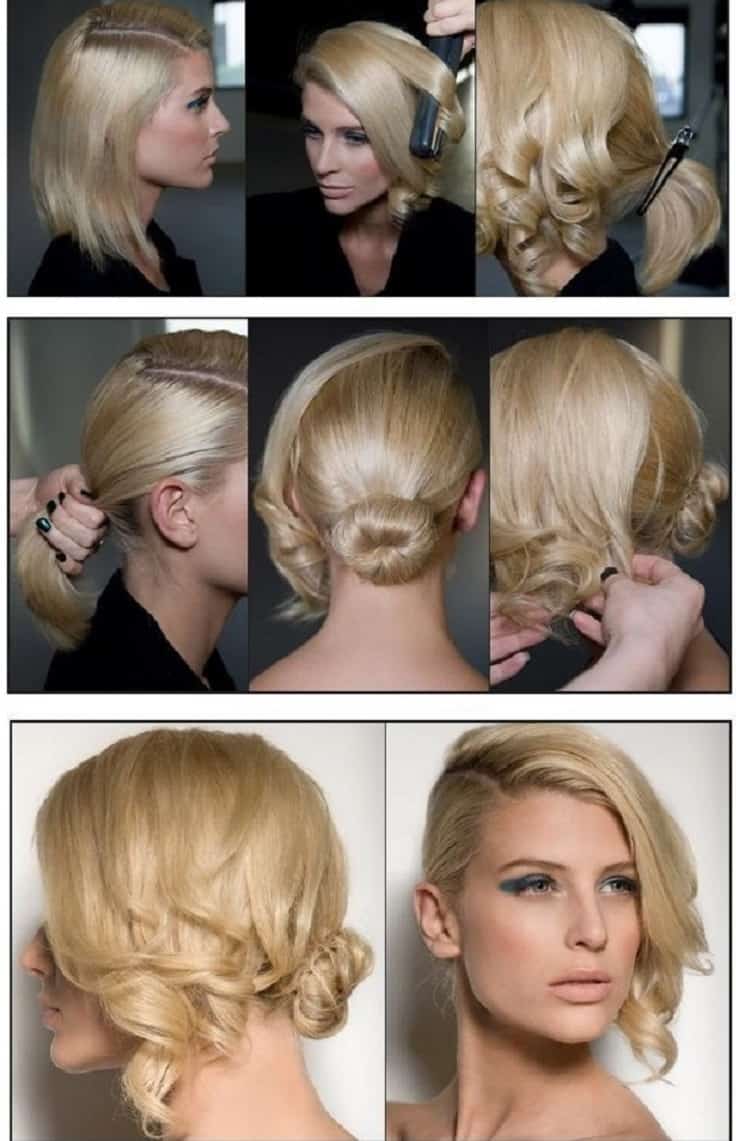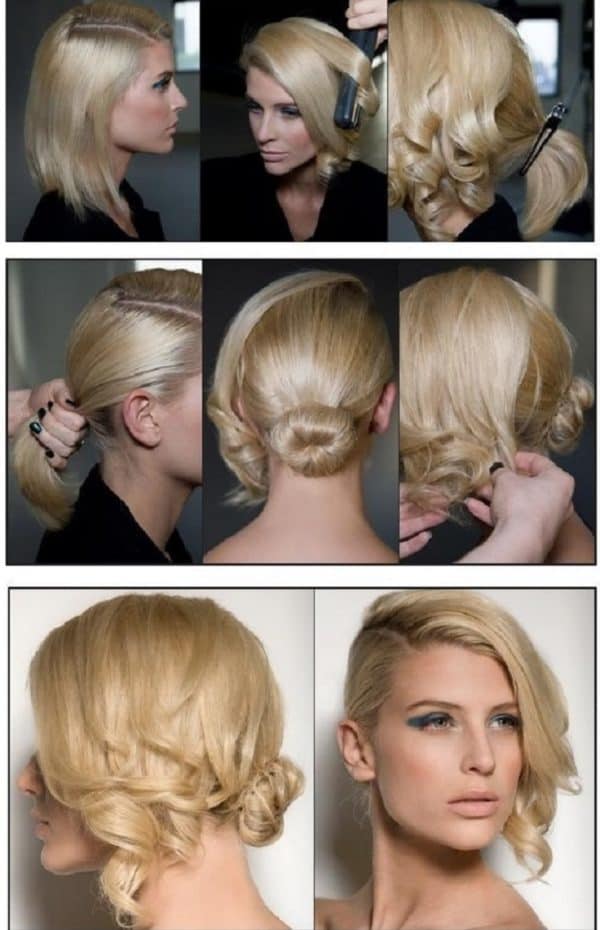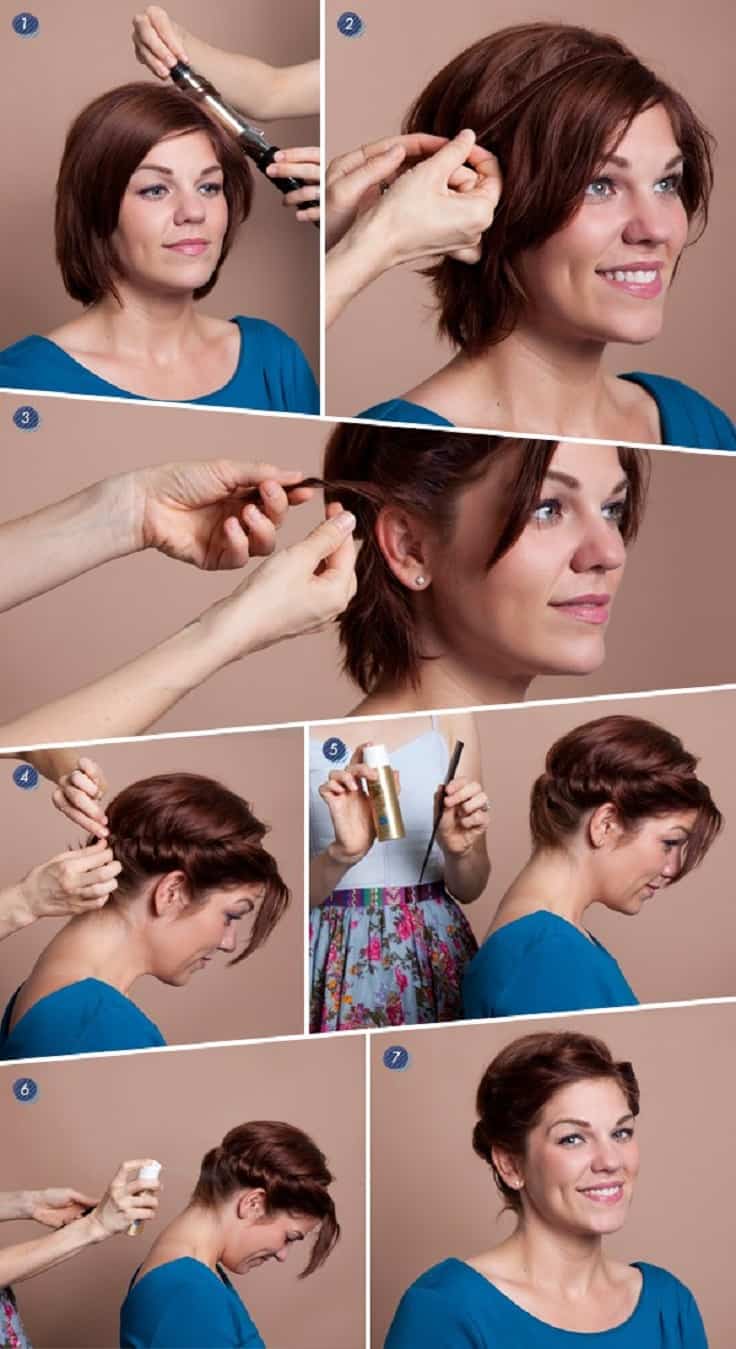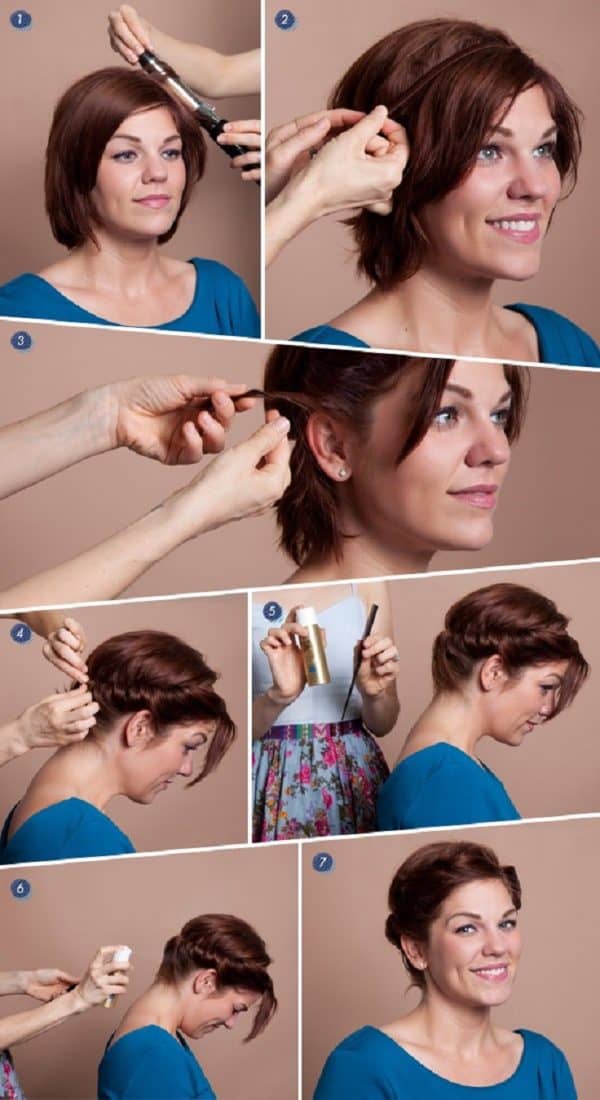 It's pretty amazing that you can inspect all the steps and see whether you can do the hairstyle on your own. If you have extra time do some practicing and make yourselves a trial hairstyle!