Kitty Chen is a unique, passionate, and innovative designer born in Suzhou, China. She launched her first bridal line in 2004. Since her first bridal collection, she become an industry dynamo whose wedding dresses wowed so many modern brides worldwide. Her elegant and sexy styles become the favorite ones for the delicate bride of today.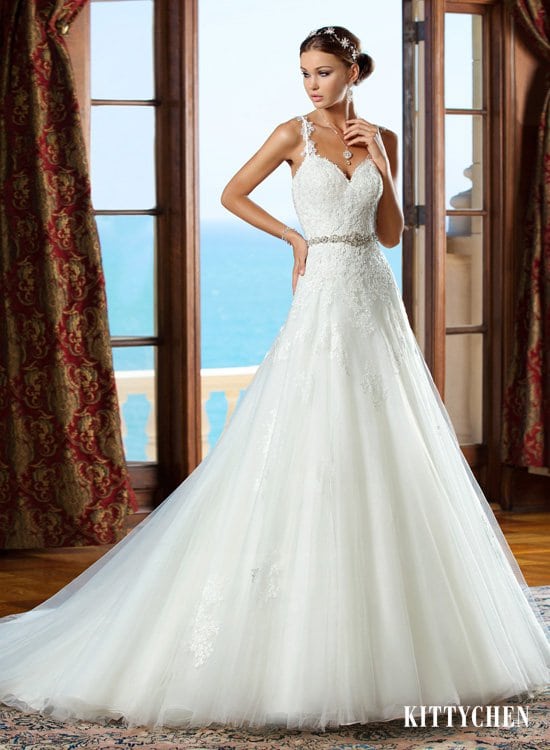 source
She is one of the most innovative designer for today's brides to be. Her talent and skills, as well as her understanding of combining fabrics, laces, and silhouettes, create the romance for fairytale wedding dresses. Kitty Chain has exposed her love for art and fashion since her youngest age. In her teenage years, she placed 3rd in all of China on Chinese paintings. Years after, in 2004, she launched her first label named "KittyChen Couture." The collection won the sympathy of the modern bride-to-be around the entire world. In 2009, she launched her second label under the name "Kitty Chen". Today, many brides and high fashion salons from all around the world can enjoy her designs and admire her talent for making the bride's dream come true.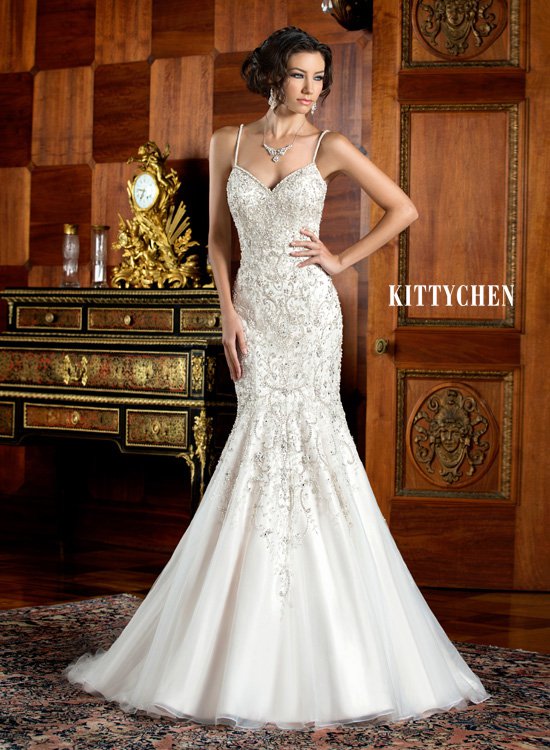 source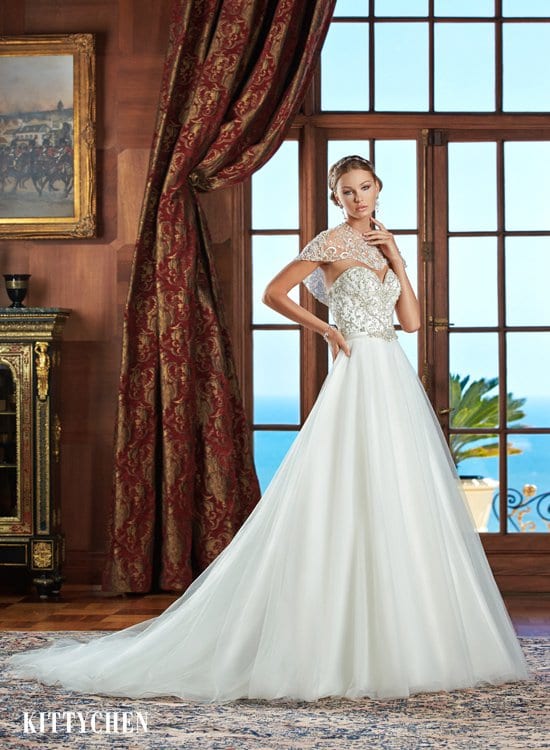 source
Designer's life
Kitty Chen was born in Suzhou, China. From her youngest age, she was a talented little girl who showed interest in art. She became an artistic standout as a teenager in nations of billions, when she won many awards for her paintings. Thanks to that she gained the entrée into the top educational institutions in the world. In 2003, Kitty Chen emigrated to America. She continued following her lifelong passion for art and fashion design.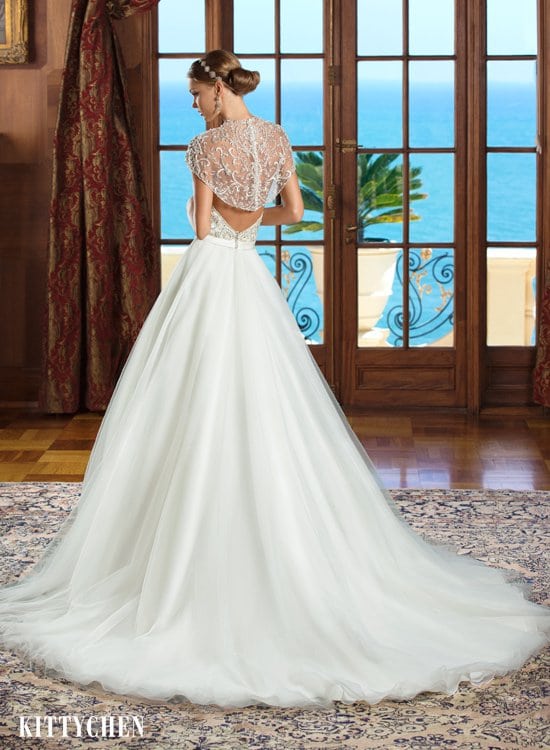 source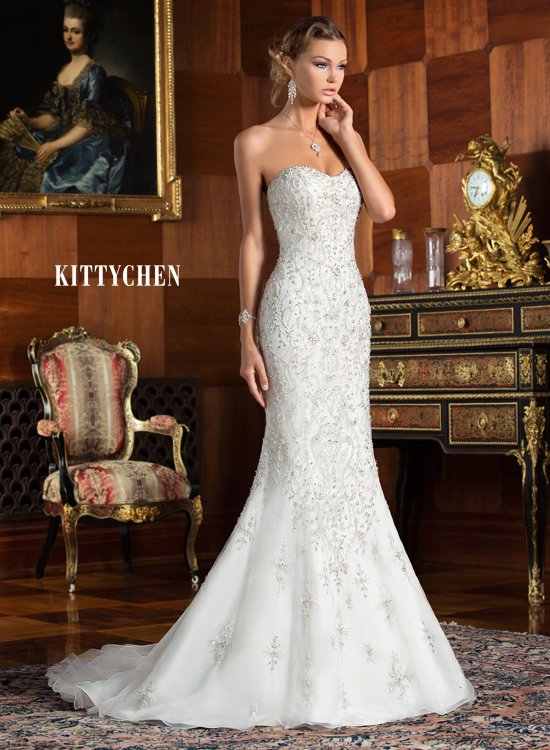 source
Her dream come true in 2004 when she launched her first lie labeled as Kitty Chen Couture. The years after were so fruitful for the young Chinese designer. Her following collections KittyChen, Ivoire by Kitty Chen, Glitz by Kitty Chen, and the most recently Jessica Morgan gained the sympathies of modern brides and fashionable women worldwide. Thanks to these collections she powered her success in the world of fashion, gaining the place of one of the most favorite fashion designers ever. Today she lives in southern California, outside of Los Angeles. Despite the fact that she works hard and constantly on creating new mesmerizing collections, she manages to maintain her own personal style.
source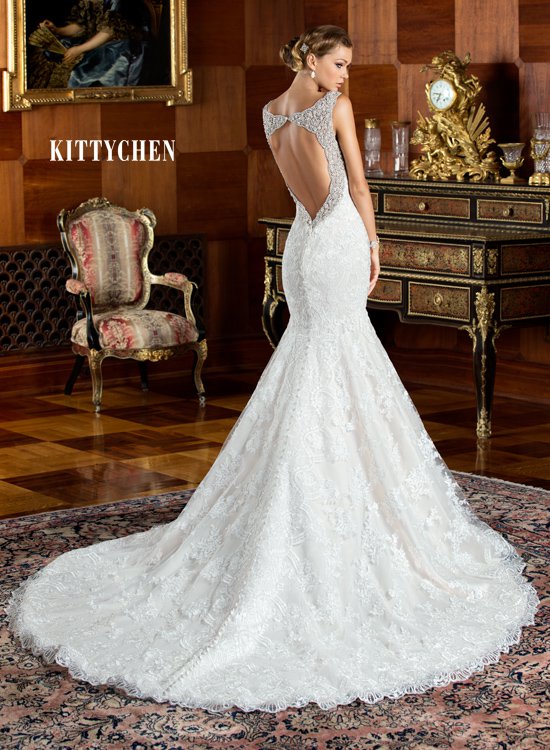 source
Kitty Chen bridal collections
Modern brides nowadays have a subtle taste that is so hard to follow unless you have talent and dedication for what you do. Kitty's attention to detail and her skill at combining fabrics, laces, colors, and silhouettes have set her apart from the competition. She has the ability to recognize the dream of today's modern bride-to-be, and the talent to make the dream come true. Always keeping the end goal of "the perfect dress" in the front of her mind has made her one of the favorite bridal designers worldwide.
Her bridal collections feature stunning bridal gowns that will catch everybody's attention. From sexy low-cut backs to long sleeve ball gowns to fully beaded mermaid and Boho lace gowns, her collection has it all to offer for even the most delicate bride. Her designs can be modified and made for all bride's silhouettes. Petite brides as well as plus-size brides can find the wedding gown of their dream among her breathtaking bridal collections. You will certainly find your perfect wedding dress among her rich bridal collections.
Kitty Chen bridal dresses' trends
Sheer fabrics
Kitty Chen takes bold design to new heights with her bride gowns that feature utterly sheer fabrics. She stepped up a notch by incorporating crystal embellishments through her bridal designs bringing bridal fashion a step ahead.
Asymmetrical necklines
Necklines are always a trend that we look out for each season and in each designer's collection. In her collections, she brings the interpretation of a delicate design element: the majesty of the asymmetrical necklines. Kitty Chen's bridal collections incorporated looks that feature the trend of asymmetrical silhouettes and necklines that soon become modern's bride favorite ones.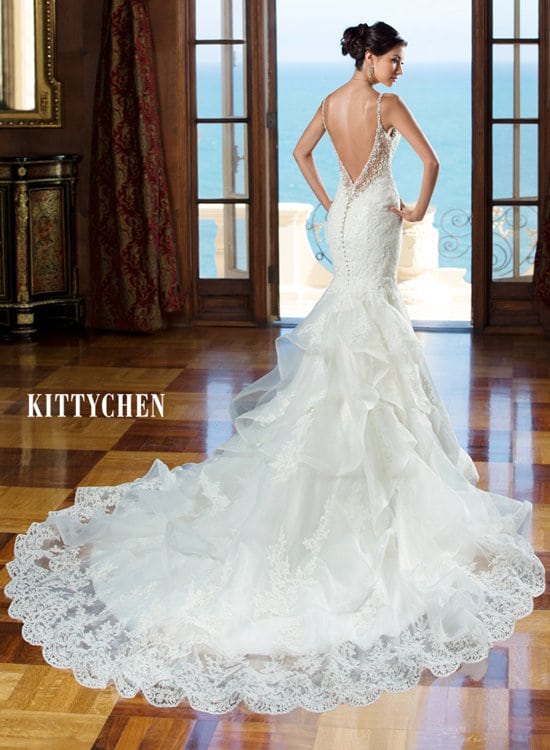 source
Mock necks
Another bridal dress trend that features the Kitty Chen collection is the mock necks. Royally inspired, the silhouettes have been presented in her most delicate bride gown designs. Modern brides have pleasantly accepted the trend and embraced the mock neck silhouettes by the young designer as soon as she launched the collections.
Elaborate ball gowns
Many modern and untraditional brides-to-be are not too keen on following the tradition and try to insert new designs such as short wedding dresses in the new bridal trends. However, even with the urge for mini dresses, there is still a demand for glamorous ball gowns. Kitty Chen has produced some of the most breathtaking ball gowns for brides who want to feel like the belle of their ball.