Hello dear housewives! Are you ready for some storage tricks? We all know how important having a clean and organized home is for you. But, sometimes we have to admit that achieving a home that is perfectly organized can be a little tricky. No one wants to live in mess, but storing all those items you have at home sometimes can be difficult to manage. That is why we have selected some easy storage tricks that you must definitely try on for your home organization. Most of them are DIY storage ideas that won't cost you absolutely anything.
These storage tricks are so easy and cheap that every household can afford them. Upgrade some of them for your own home and see how your messy home transforms into a well-organized one. Beautify your home by trying any of these storage tricks that are organization and decoration ideas simultaneously. Once you try them your home will never be messy again. You will have anything you store at a specific place, always in your hand and in front of your eyes. There is nothing else women can wish for. Those who have a messy home will immediately understand the importance of having a storing strategy. Well, here we are sharing the best-storing strategy with you.
1. Kitchen Command Center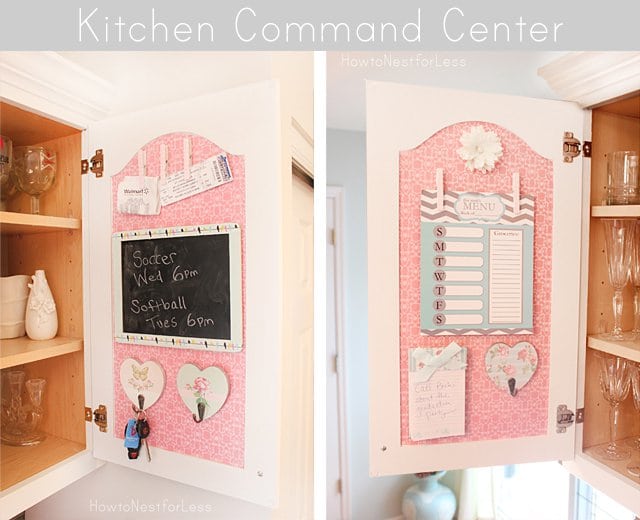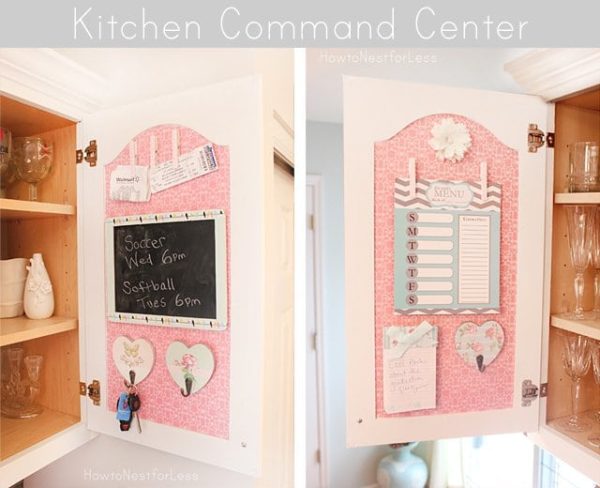 source
2. School supplies storing idea
School season is already here. Get ready for pens and pencils absolutely everywhere around you. Or, try this storage trick and organize your kid's pens and pencils as well as other school supplies as a pro. White ironstone pitches are widely available at flea markets and antique shops. Orr, you may already have some of them at home that you don't use anymore. Well, it is time to put them in use again. Repurpose them into these adorable school supplies holders. Use them to keep school supplies like pens, pencils, scissors, painting brushes, etc. You can place your school supplies organizer on your kid's desk so that they can have anything they need on hand any time they need it.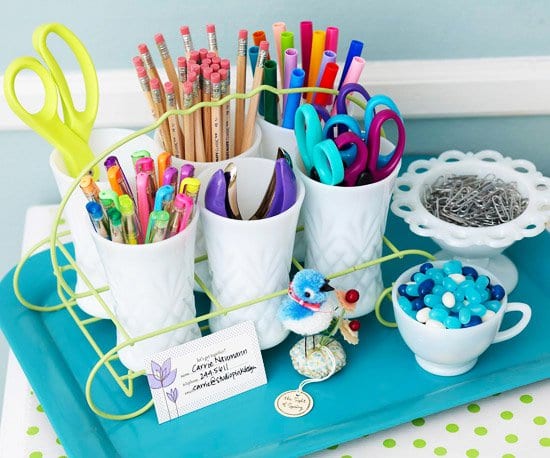 source
3. Bathroom Vanity Organization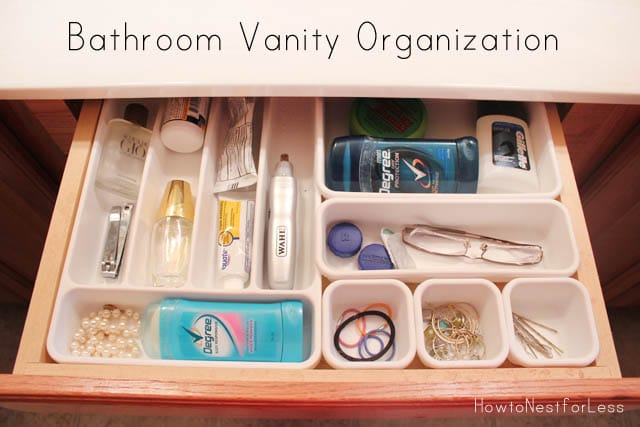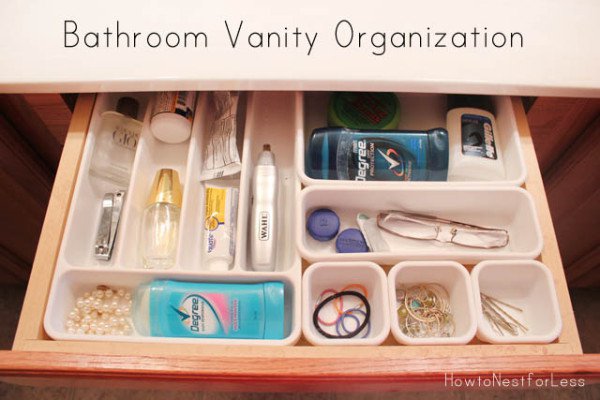 source
4. DIY Jewelry Organizer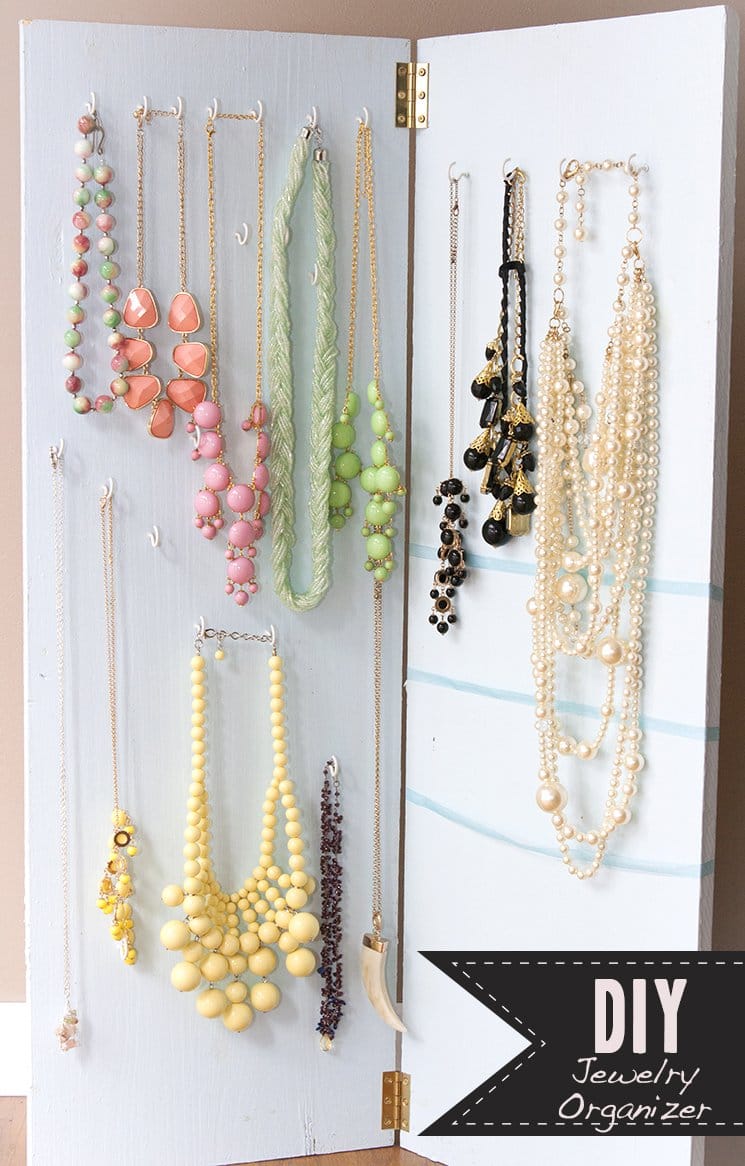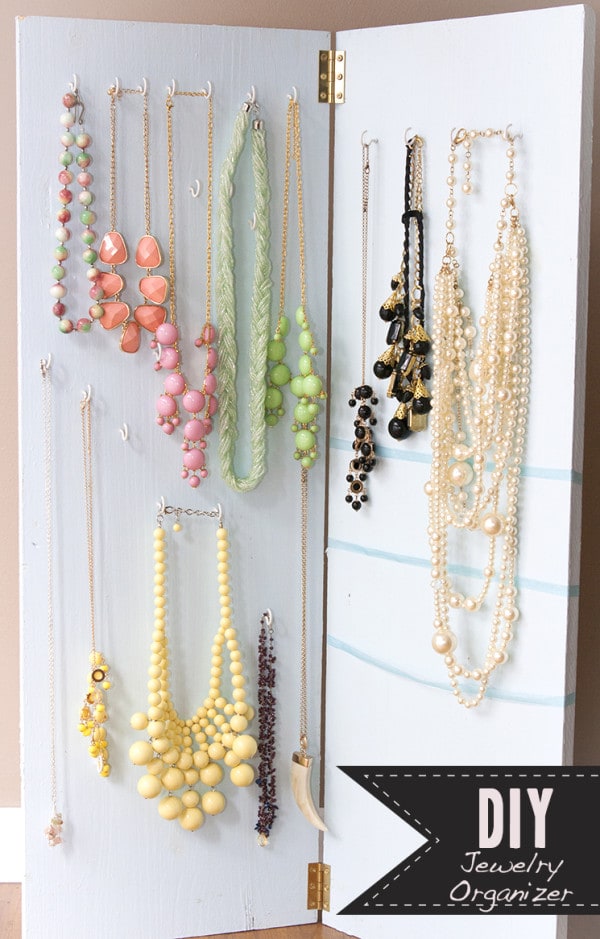 source
5. Shelves made with the paint bucket
Many women adore DIY storage tricks. Well, we are already sharing with you one of the easiest and most economical DIY storing shelves ever possible. We are sure you will adore these shelves made of paint buckets. If you already have some empty paint buckets at home, then it is time to upcycle them into these colorful shelves that you can use to store small items like books and kids' toys.
All you need to do is to clean and remove the label of the bucket and then cut the top part using a saw or an electric saw. Paint the outside of the buckets with paint for plastic. You can paint them in the same color or use different colors and create colorful shelves that will decorate the room even more. At the end make two holes for the screw and strengthen the back with a piece of wood. Voila, your shelves are done.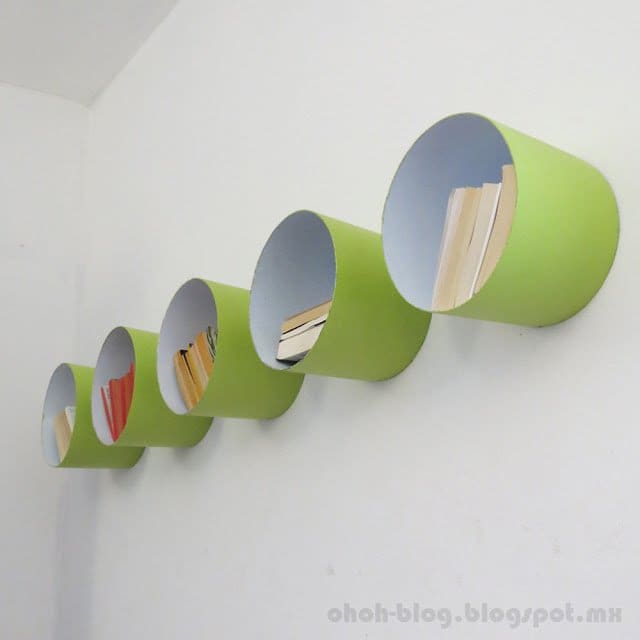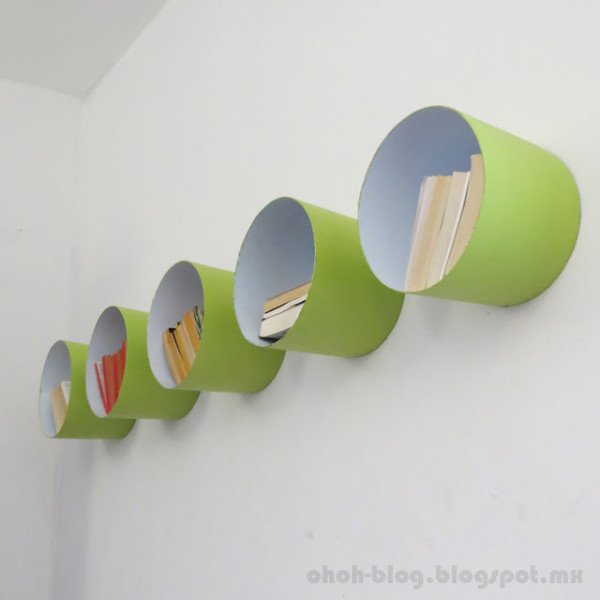 source
6. Filing Fabric & A Fabric Organization Round-Up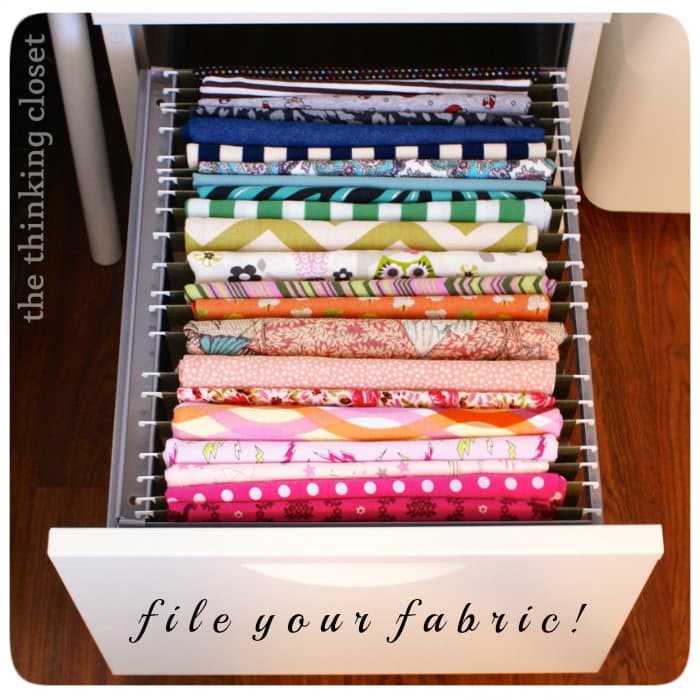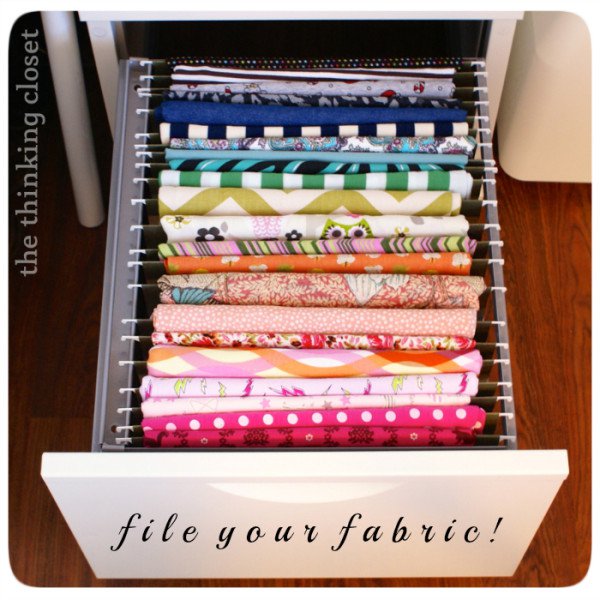 source
7. Recycled craft: DIY desk organizer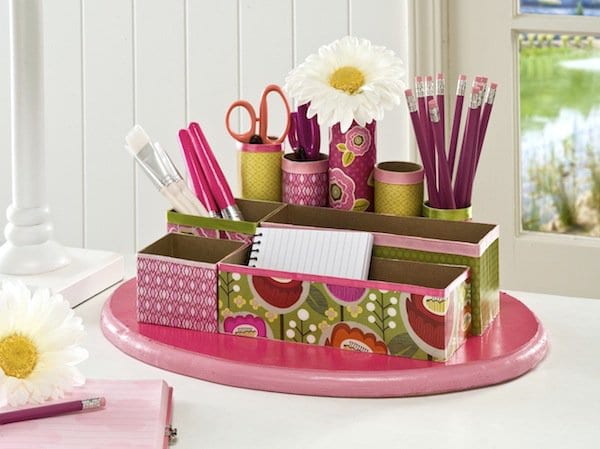 source
8. Sewing Caddy and detachable Pincushion Tutorial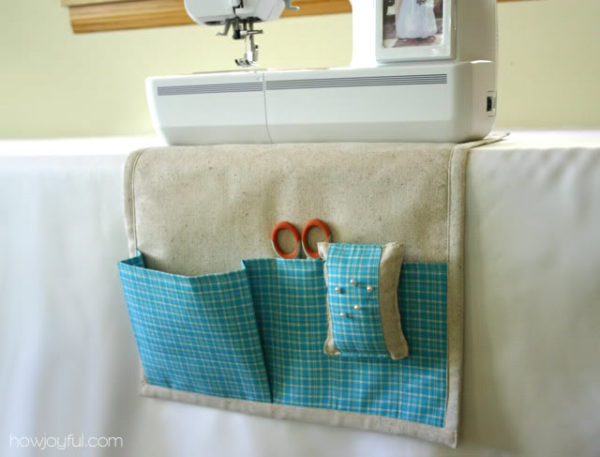 source
9. DIY mason jar makeup organizer
Are you searching for some storage tricks to store all those makeup items you have at home? You have already found it! All you will need are some mason jars that you definitely already have at home and some supplies like Mod Podge sheer colors, sponge paint brush, sponge dabber, and ribbon for the decoration.  You can use the number of mason jars that you think will be enough to store all of your makeup. Paint the mason jars using the Mod Podge colors and the sponge paintbrush. Leave it dry completely for about 24 hours. Once they are dry enough you can decorate the jars from the outside. You can use ribbons and decorate them with handmade ribbons or you can decorate them with some labels that you will mark on them according to the items you plan to store in them.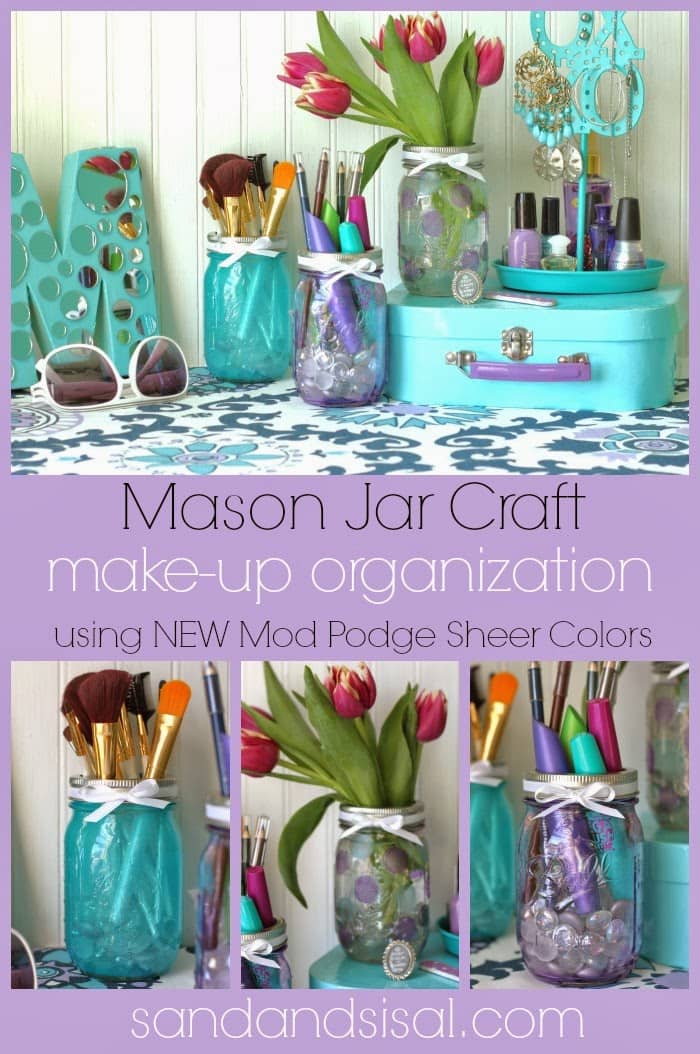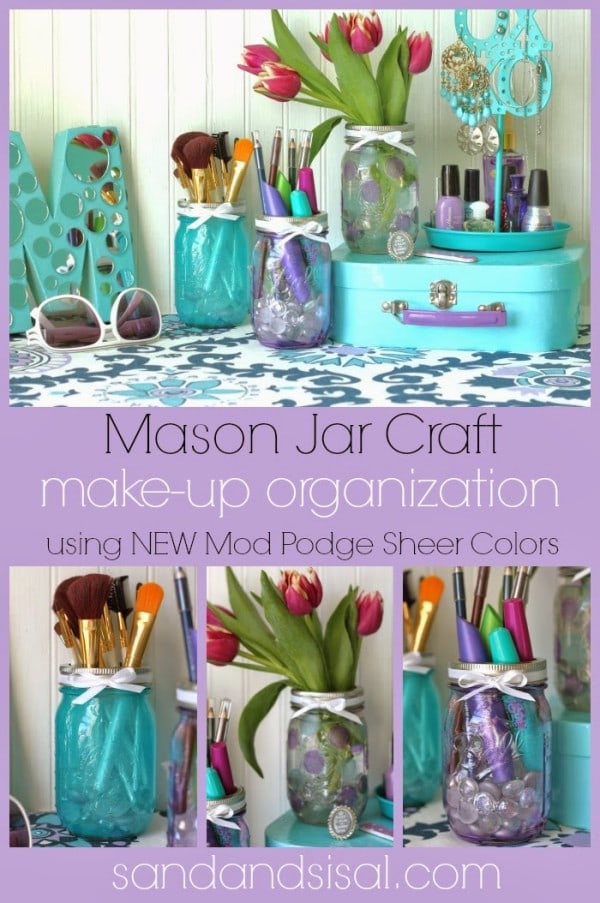 source
10. Make – Bath Accessories with Mod Podge Sheer Colors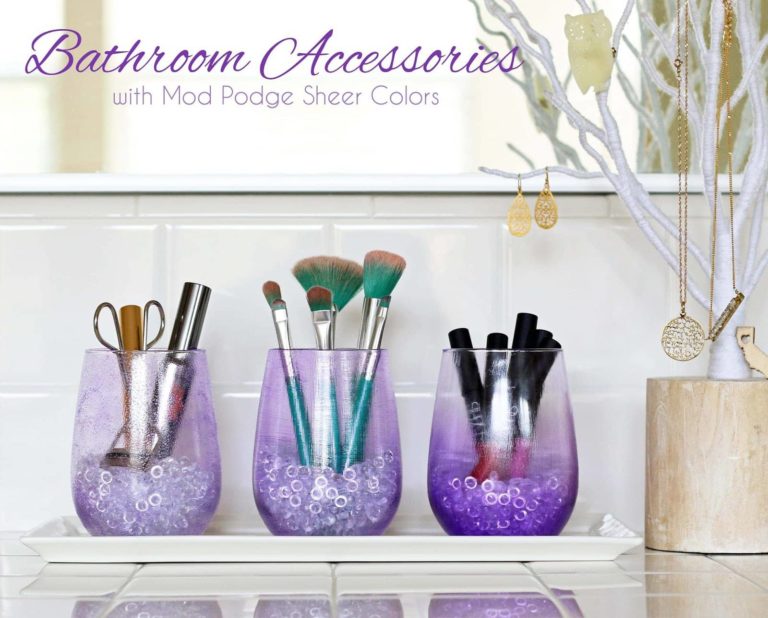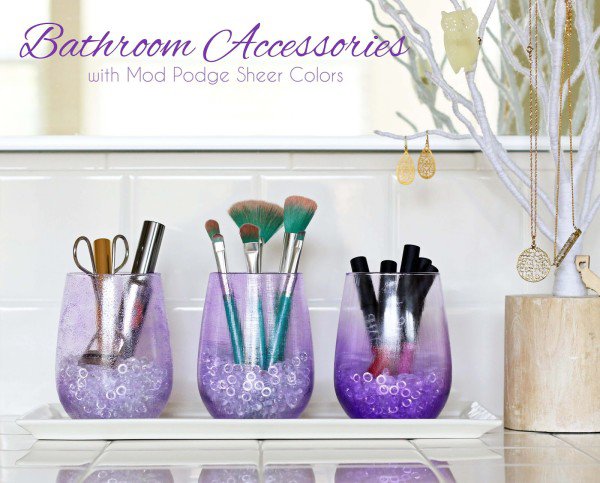 source
11. Framed Magnetic Bow Holder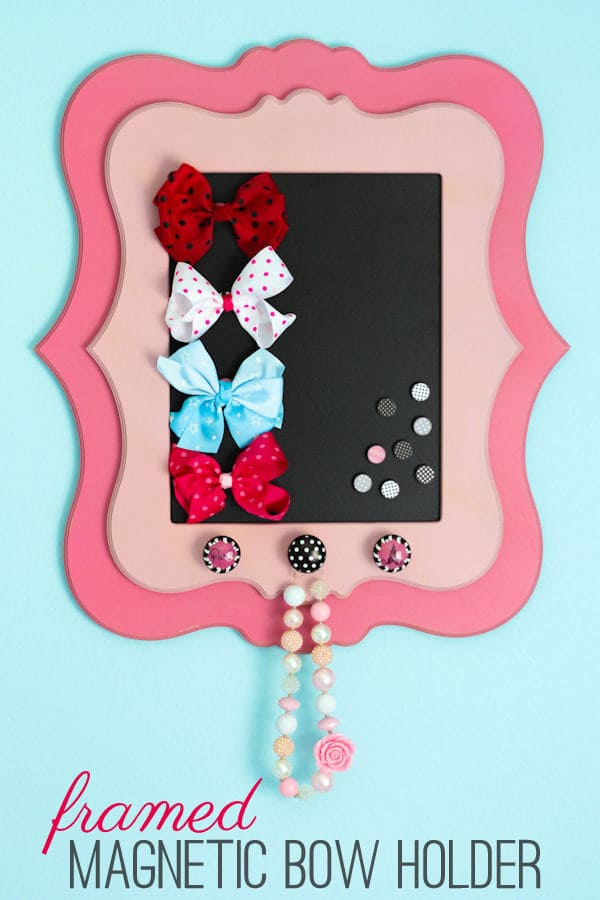 source
12. DIY Shoe Bin
Has it happened to you to have no space to store all of your shoes? It has happened to everybody, especially to women owning tens of pairs of heels and other footwear. We have already shared with you some shoe storage tricks. For today's article, we have decided to remind you of this wooden box shoe storage. If you have some old wooden box that you have no idea what to do with, here is how to reuse it again. All you need to do is to paint it using wooden paints and decorate it with some shoe signs. Then you can place it wherever you find it will be most useful for you and use it to store your footwear.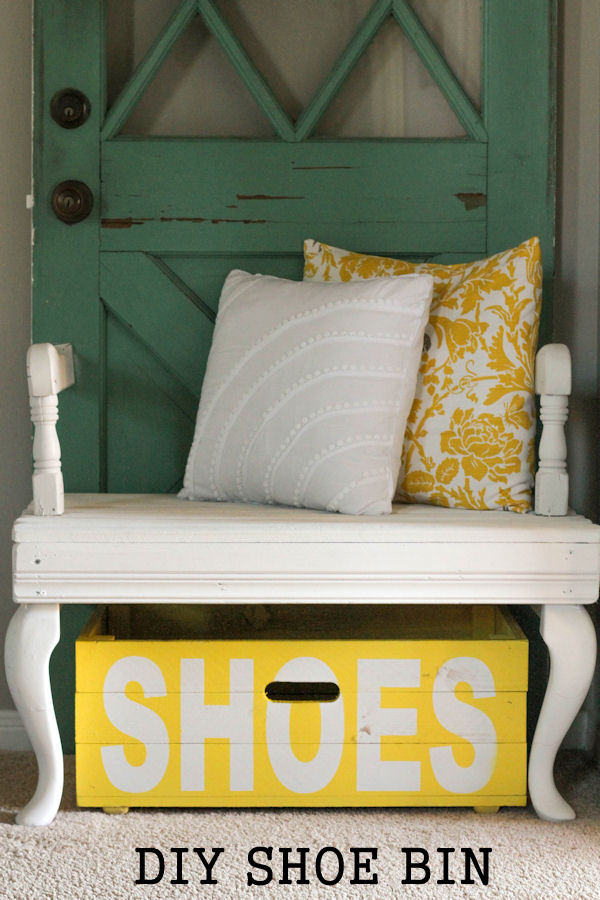 source
13. Reader Space: A Brilliantly Organized Bath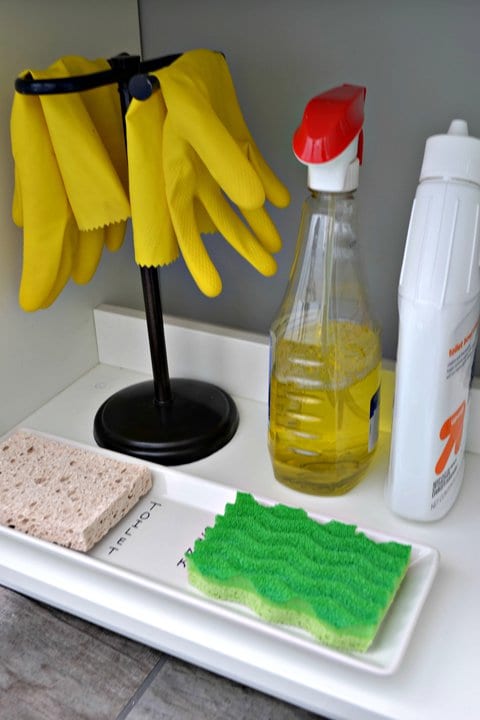 source
14. Recycled Tin Can Storage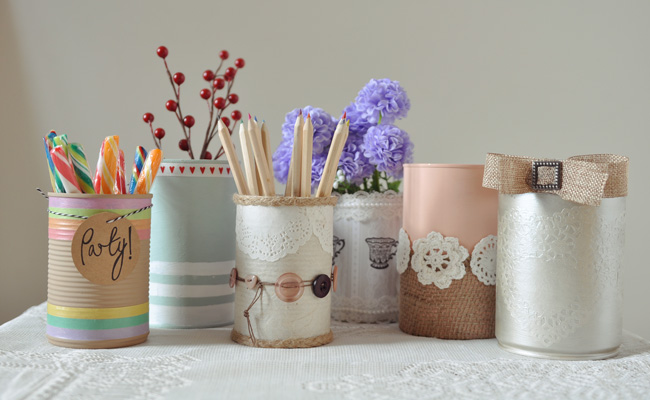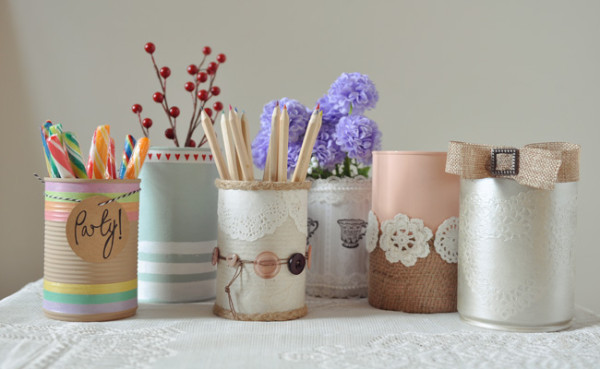 source
15. Power up storage space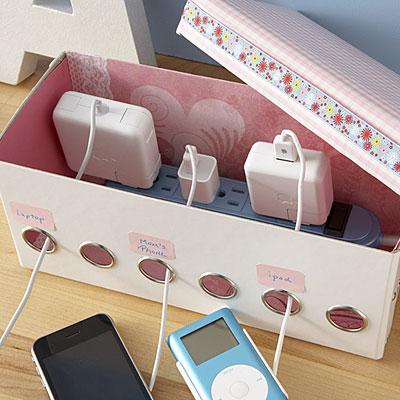 source
16. Colorful circle cork boards to organize your home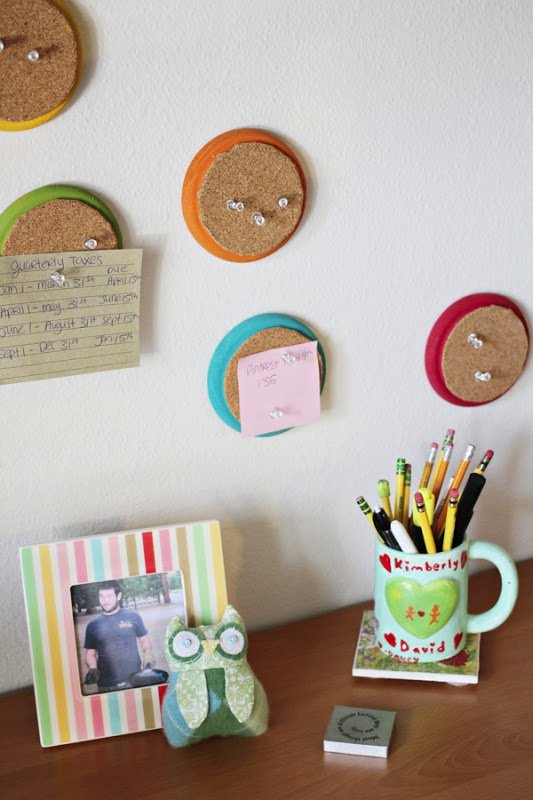 source