Is your closet full of graphic tees that you don't know how to properly style? Are you bored of the traditional graphic tee-jeans combination already? Here, we are inspiring you with some fresh and chic ways to style your favorite graphic tee. Scroll down the page to explore the most romantic way to rock the trend.
Under a power suit
Again, this is a trend alert for all boss ladies! Are you searching for a way to insert playful vibes into your strict and traditional powerful office look? You have already found it! Style a graphic tee under your power suit and voila, you have already brought playful vibes into the office. The best is to style your tee with an oversized, monochrome suit. Don't forget your heels. Or, if you are still allowed to go even more casual at the office, then a pair of sneakers could perfectly fit your power suit-graphic tee look.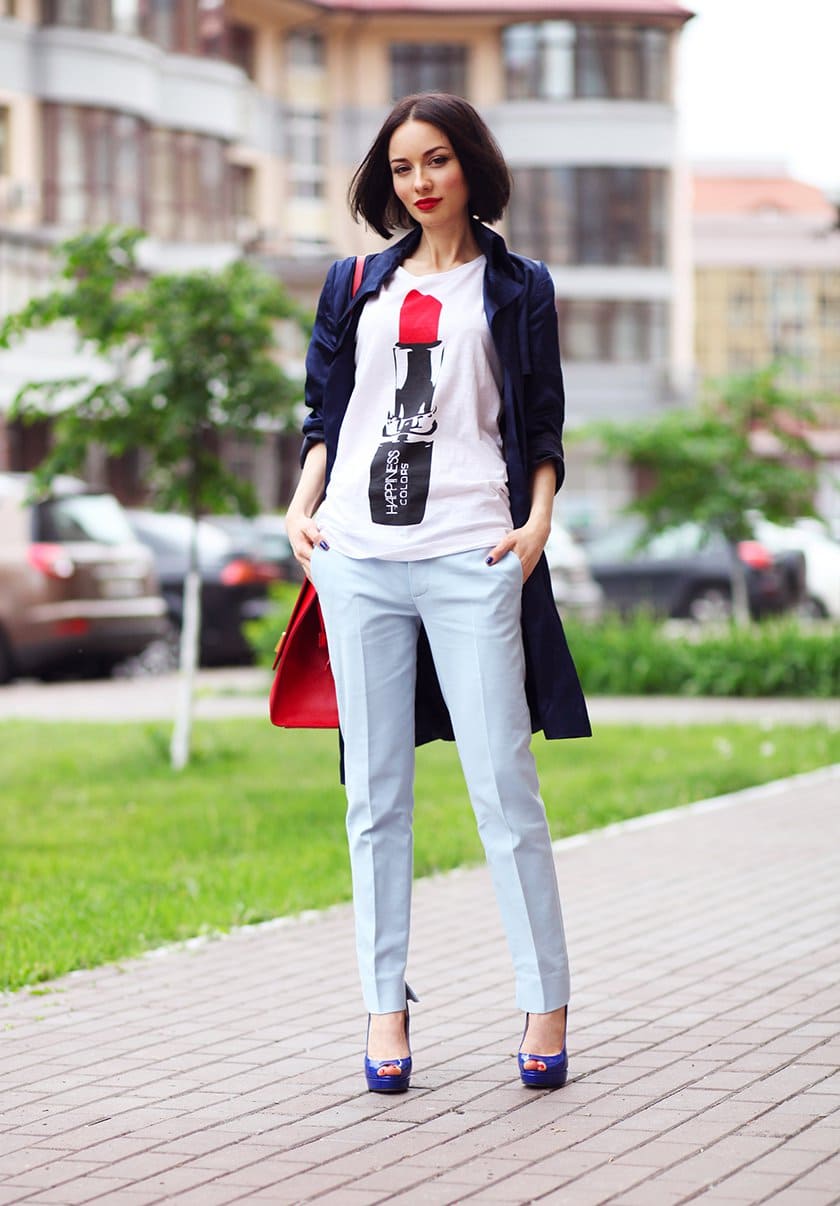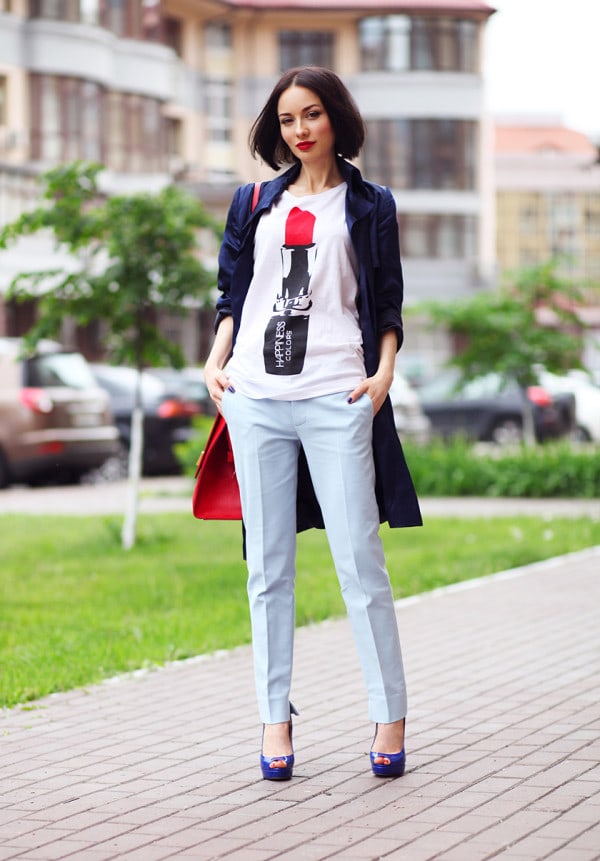 source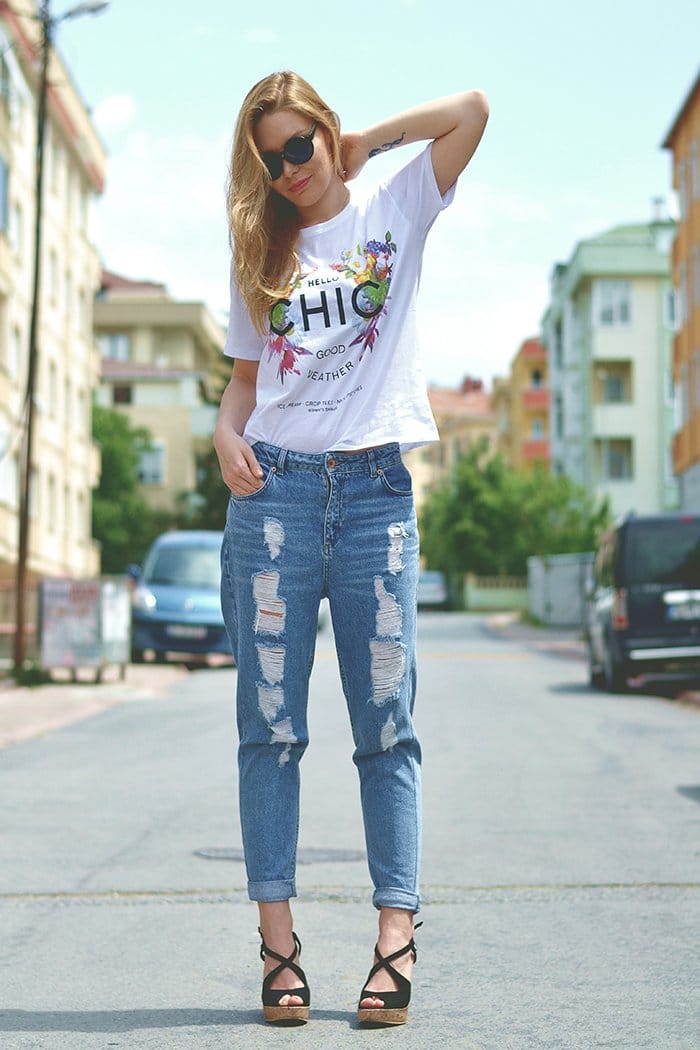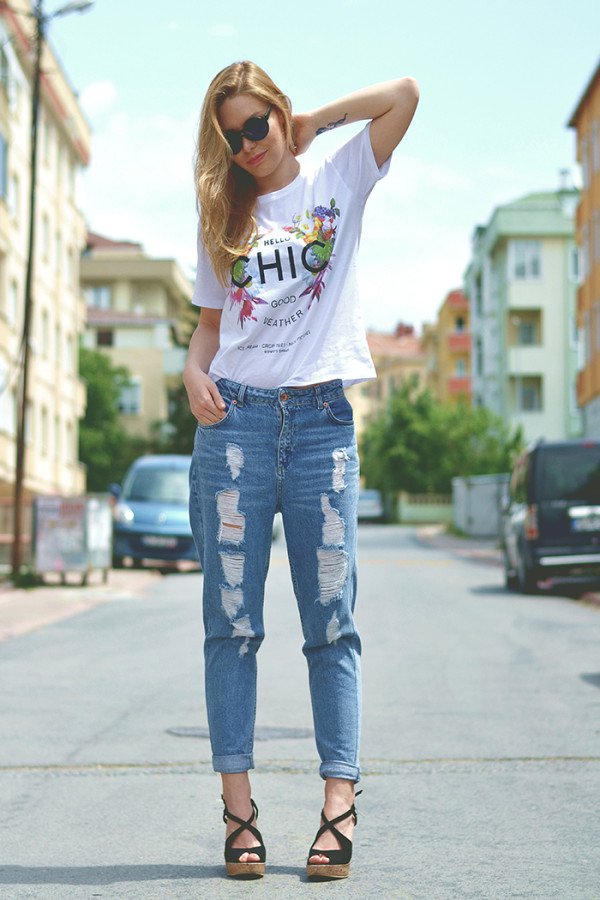 source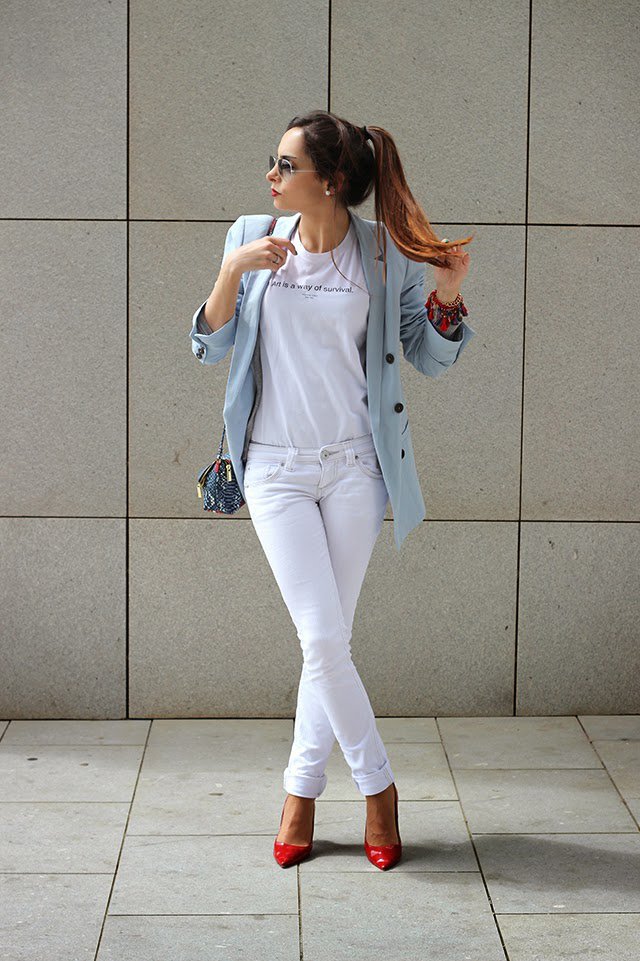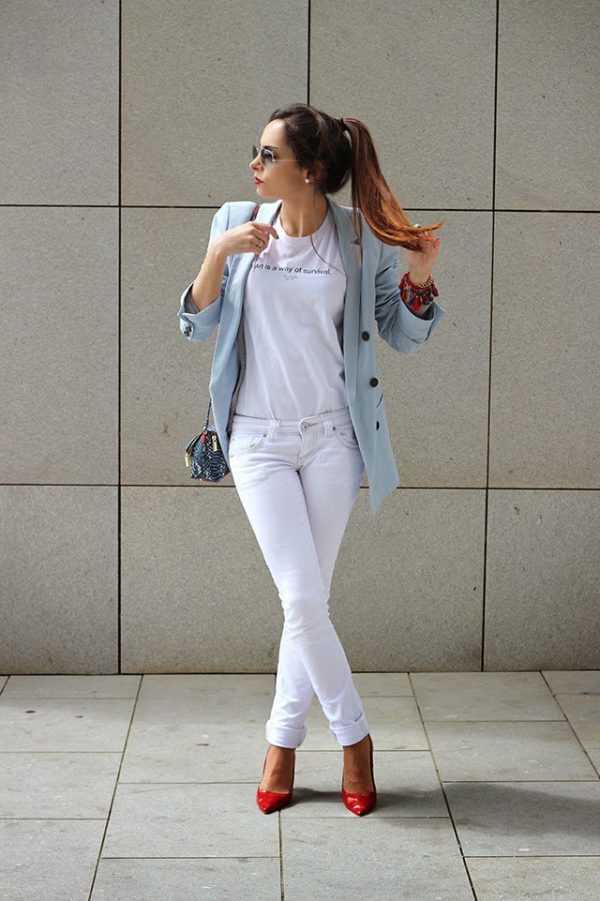 source
Tucked in with a pair of wide-leg jeans
Wide-leg pants and jeans have increased in popularity during the last few years. One way to wear them in a casual and really chic way is with a graphic tee. Tuck your graphic tee into denim pants or chino trousers and create a fashion-forward look that will make you feel and look sexy and confident. Add your favorite shoulder bag and pointed-toe loafers. You will definitely be rocking this look all spring long.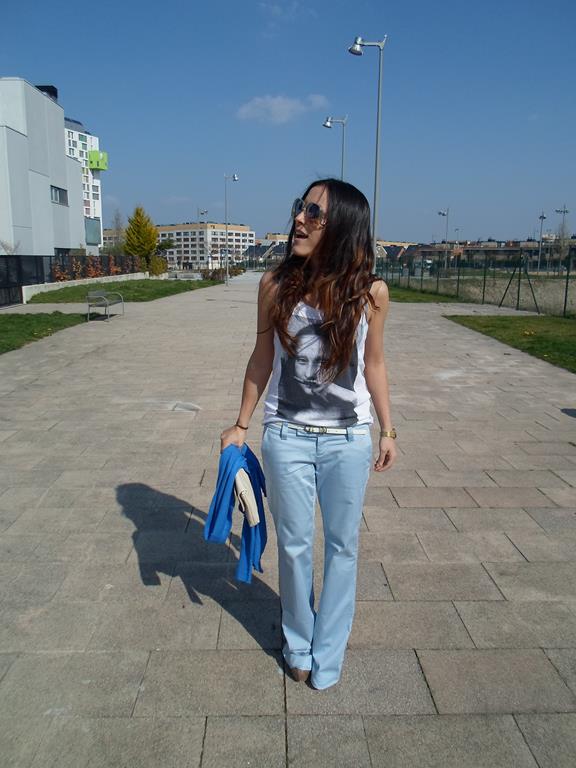 source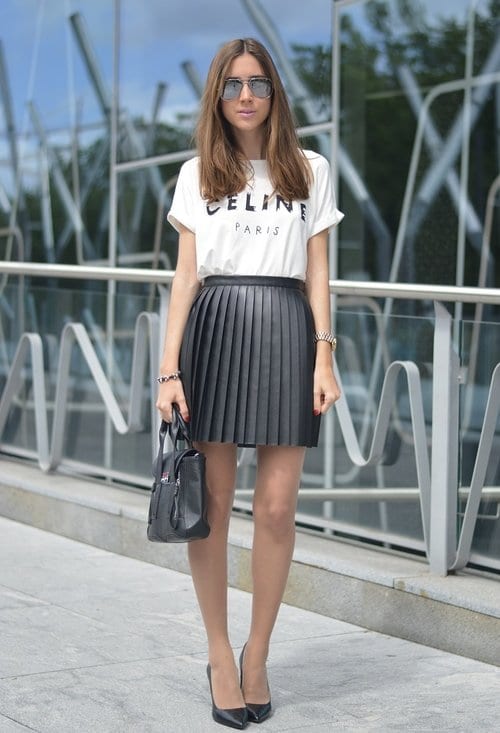 source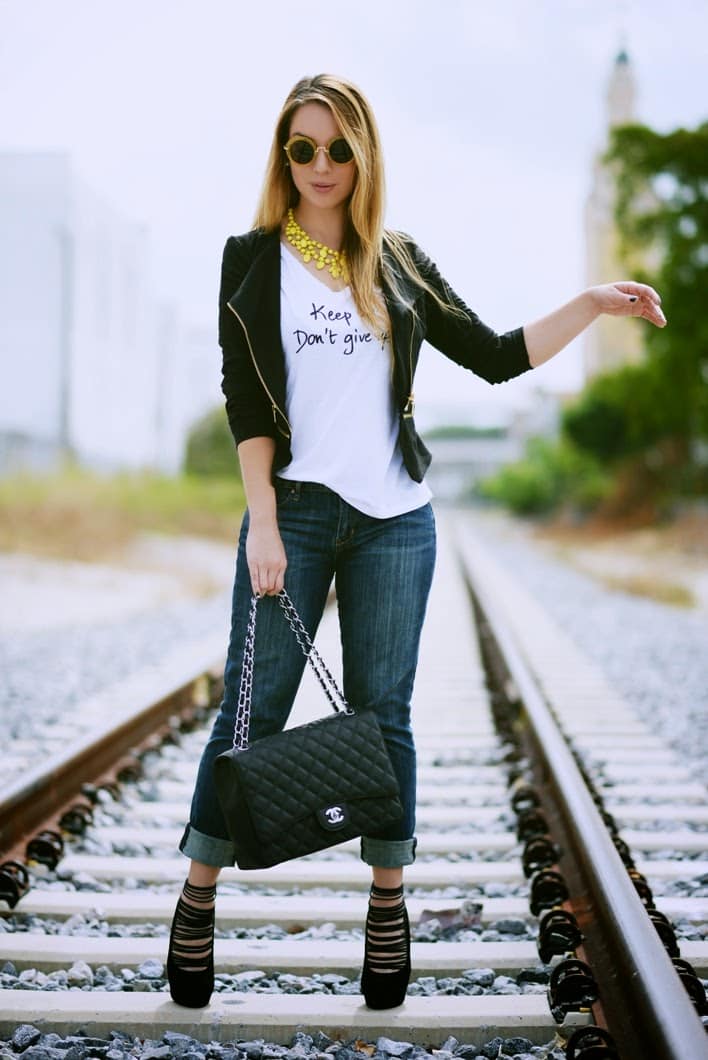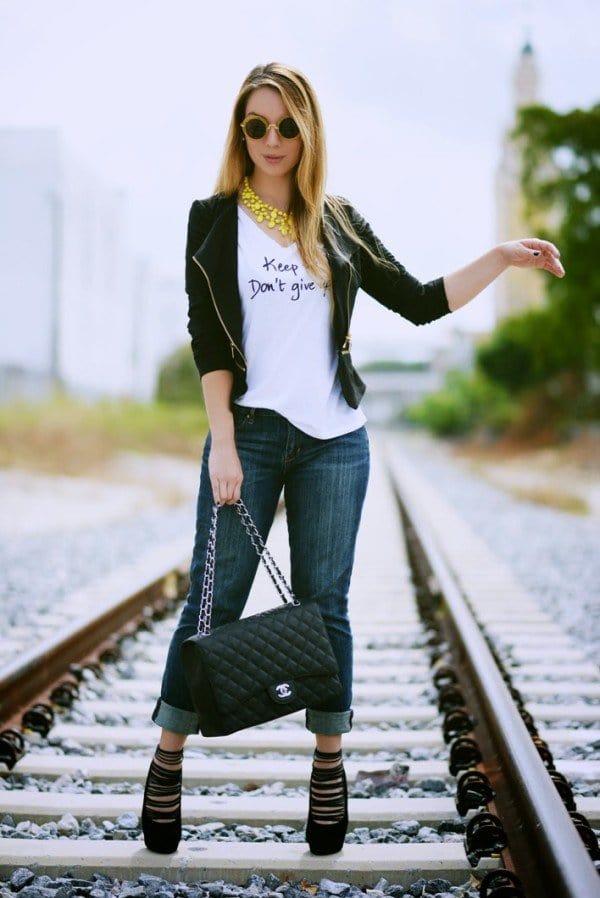 source
Pair it with a structured blazer
One of the best ways to practice your business-meet-pleasure look is to style a graphic tee and a structured blazer over it. Styling your slouchy tee this way will add some structure to the look. More and more women who are allowed to practice a business-casual dress code at the office enjoy wearing such an outfit. If your job allows you to go less formal at work, don't miss styling your favorite graphic tee with a blazer for the following spring season. Just be careful with the prints and graphic designs. You need to keep things appropriate to the workspace environment, so avoid any graphics that are office inappropriate.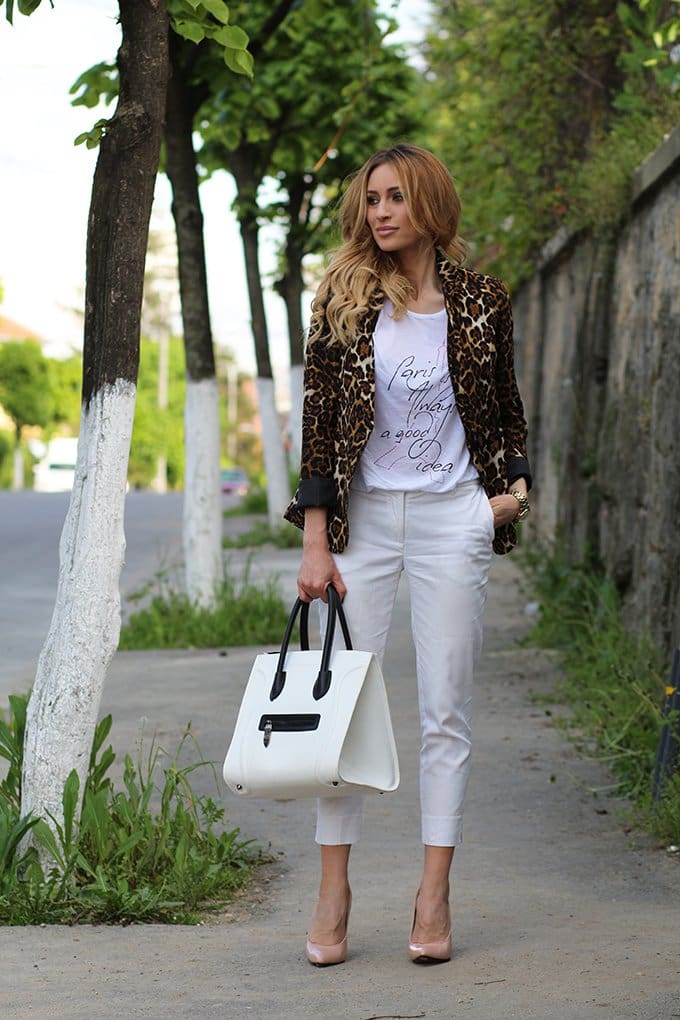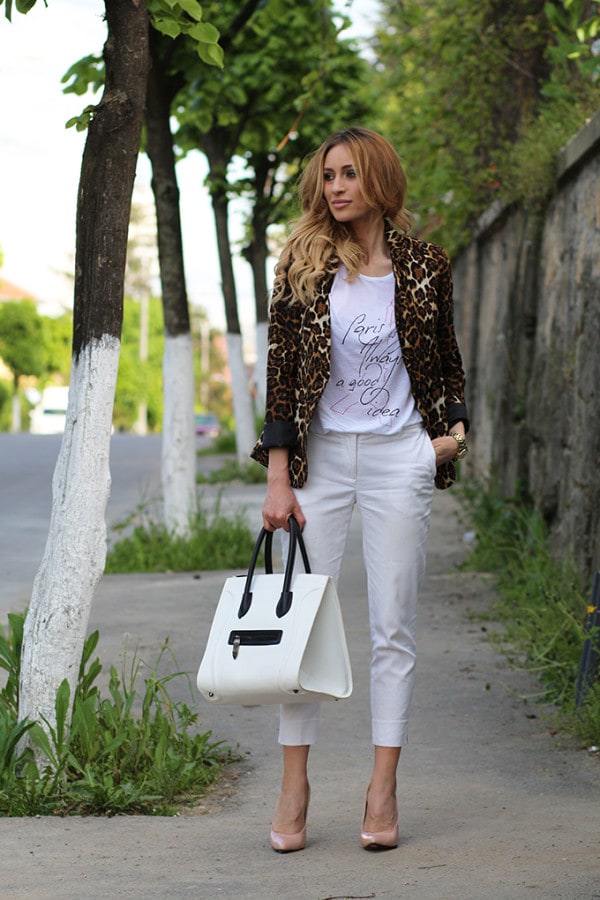 source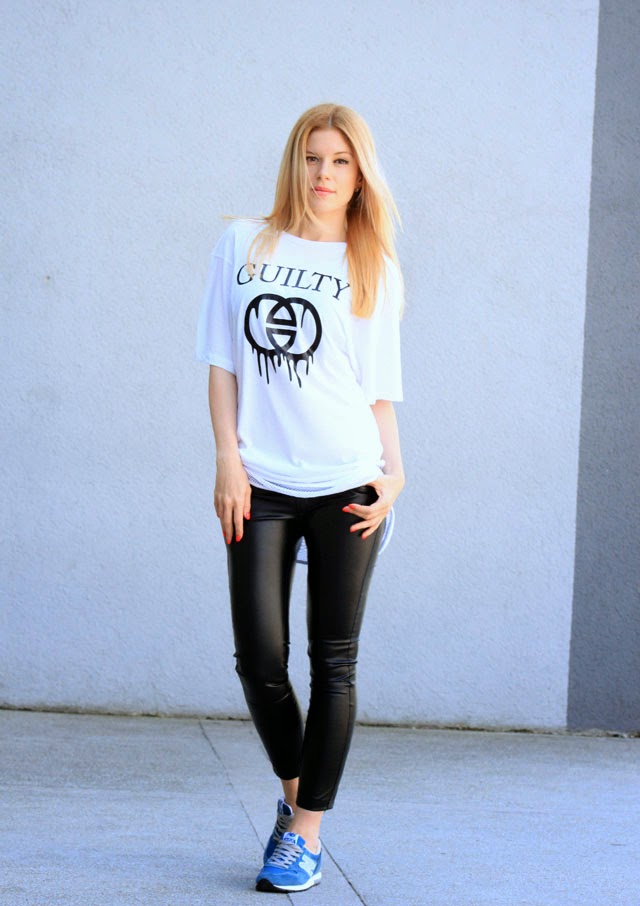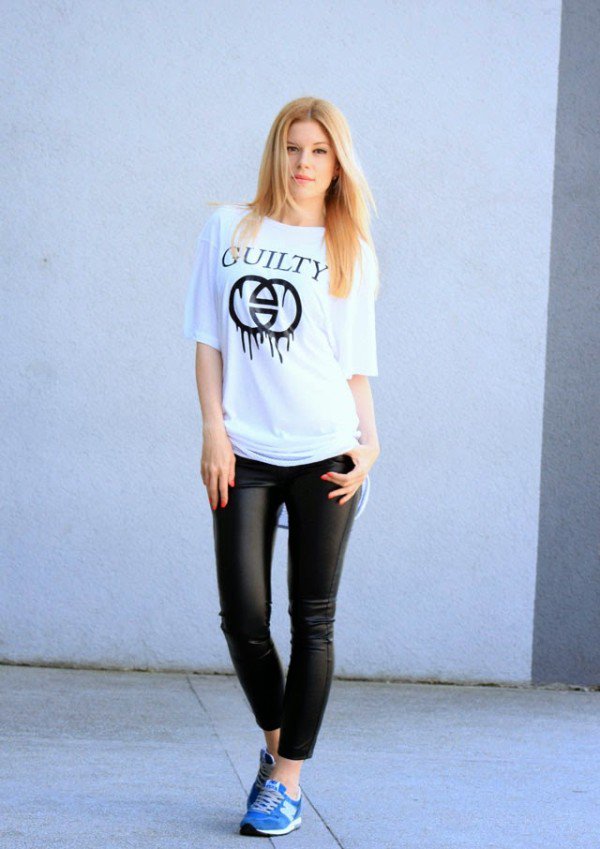 source
With a delicate skirt
If skirts are absolutely your thing, then here is a perfect way to wear your flowy, long-line skit. You can tuck in it your favorite graphic tee, and voila you are giving a totally new dimension to your skirt look. The delicate skirt- graphic tee combinations bring a more feminine vibe to the grungy T-shirt look. Consider this way of styling your tee any time you need to create a more feminine and sexy outfit.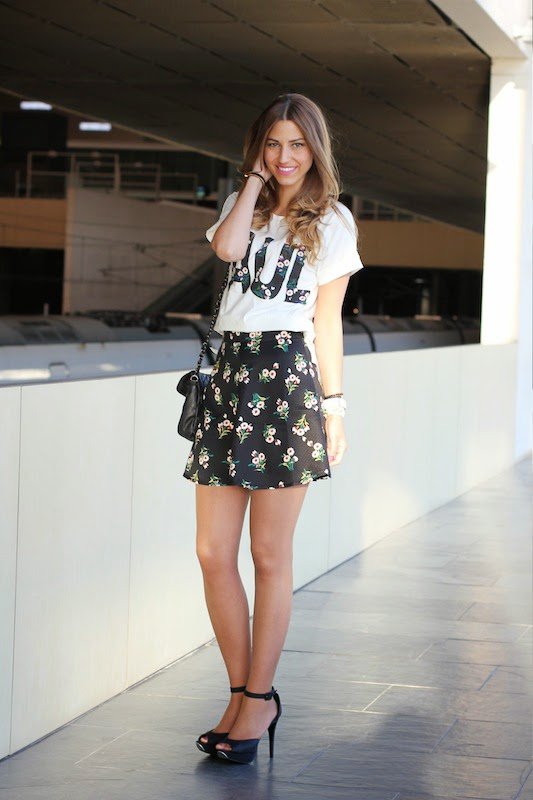 source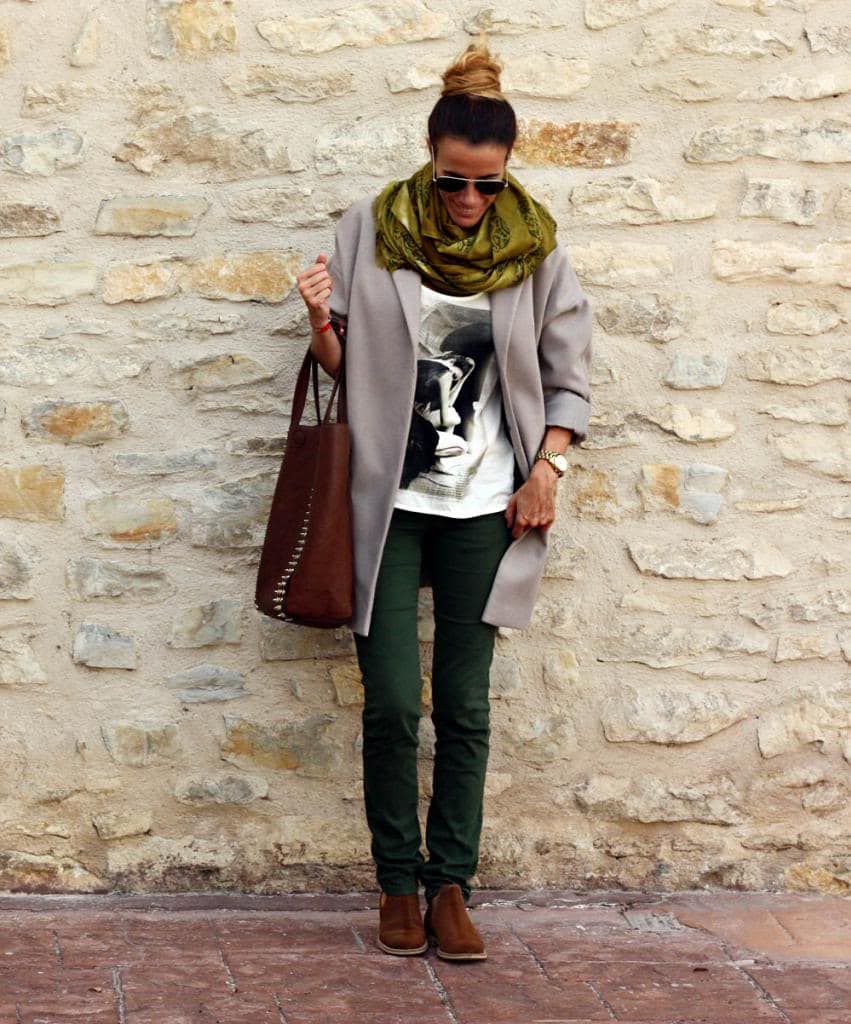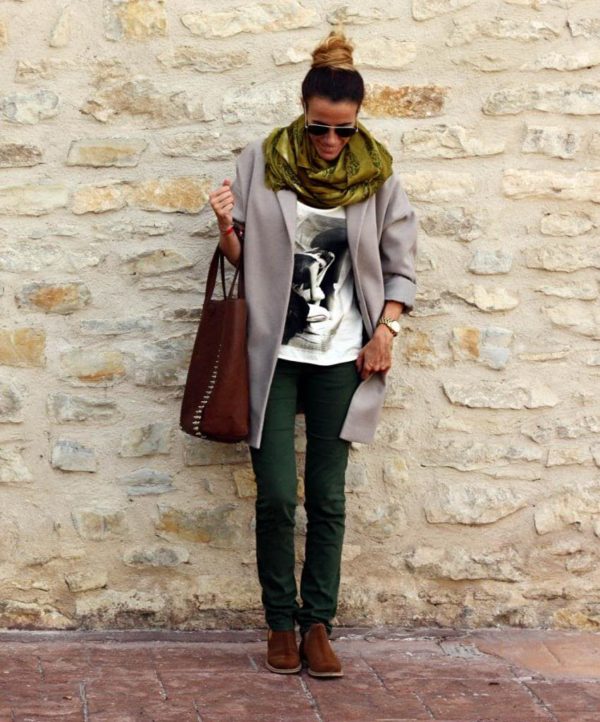 source
Dressed up with leather
Are you looking for a perfect casual and chic look for a night out with friends? What do you think about styling your graphic tee with a leather jacket or leather skirt? This formula is always winning when it comes to feminine, sexy, and chic attires. So any time you face the "I have nothing to wear" dilemma, here is a perfect way to dress up an otherwise casual tee look. You will be surprised by the so damn cool look these two pieces combined together can create.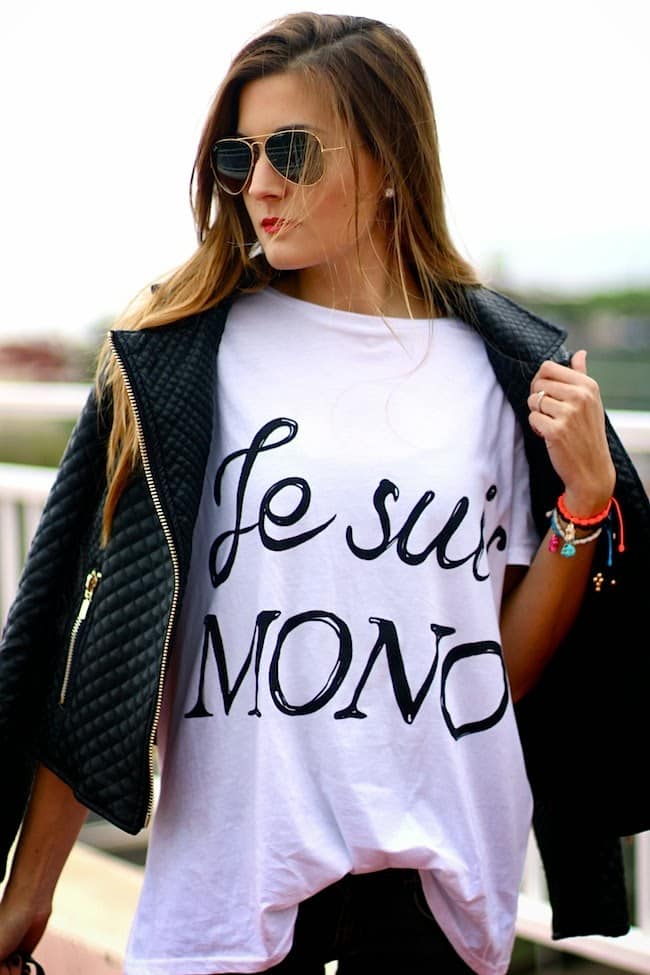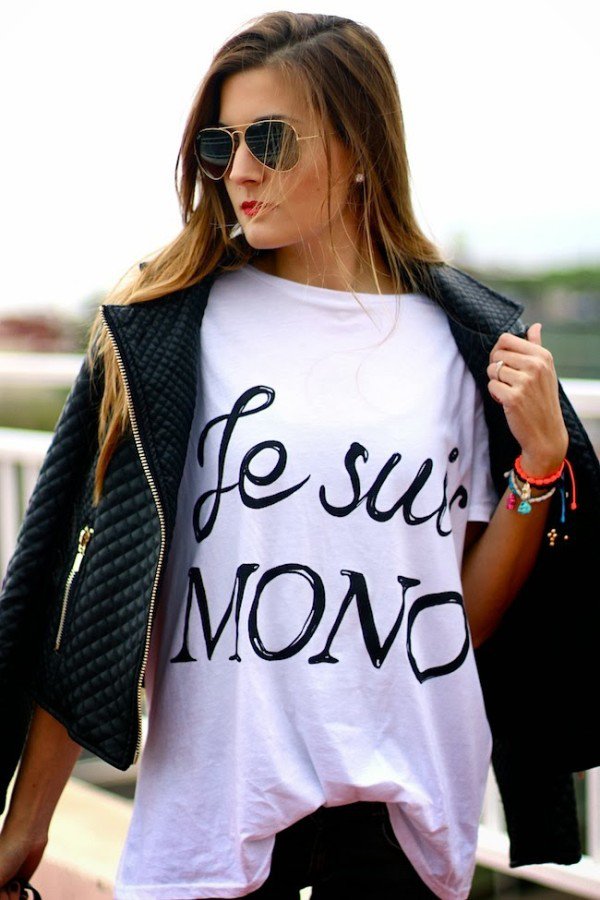 source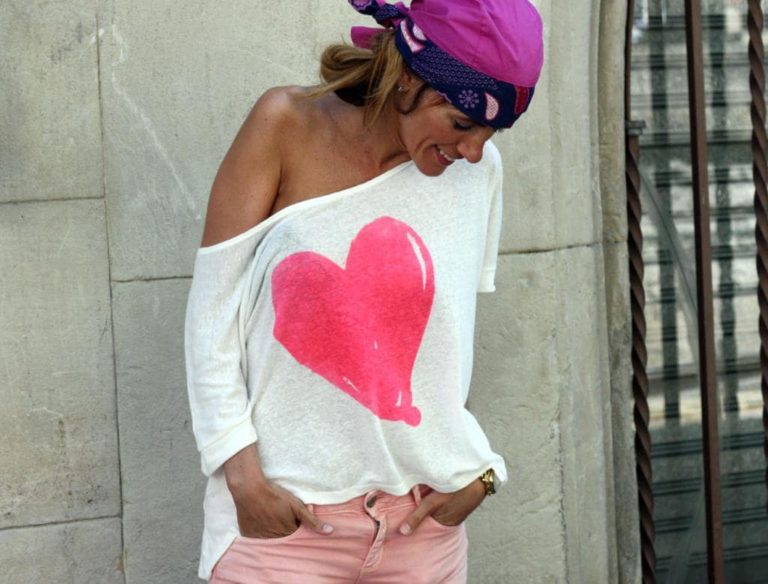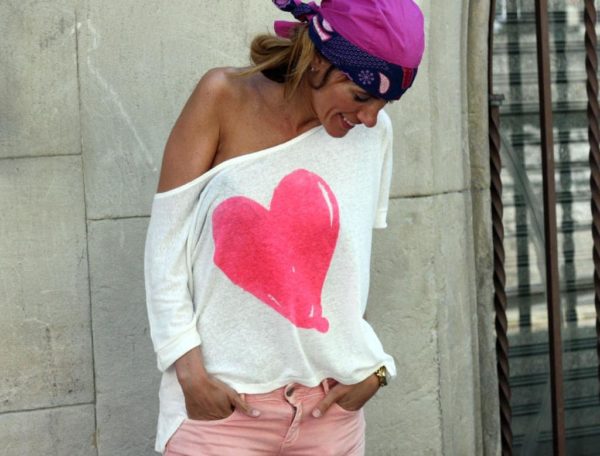 source
Faux-cropped with straight-leg jeans
You can always choose a crop top version of your favorite graphic tee. Or, you can wear a faux-cropped one. How to wear it faux-cropped? There are two easiest ways to do it: tie your regular tee up or tuck the hem into your bra. Voila, your regular tee has easily turned into a sexy crop top. Now, rock your new cropped top with a pair of high-waisted, straight-leg jeans and layered jewelry. There is no better way to create a perfect spring/summer look.
Extra tip: any time you want to wear a crop top but you haven't bought one, you can always use our trick from above to create one these two ways described above are the best ones if you want to achieve the look without pulling out shears and risking an asymmetrical, crooked hem and a permanent change.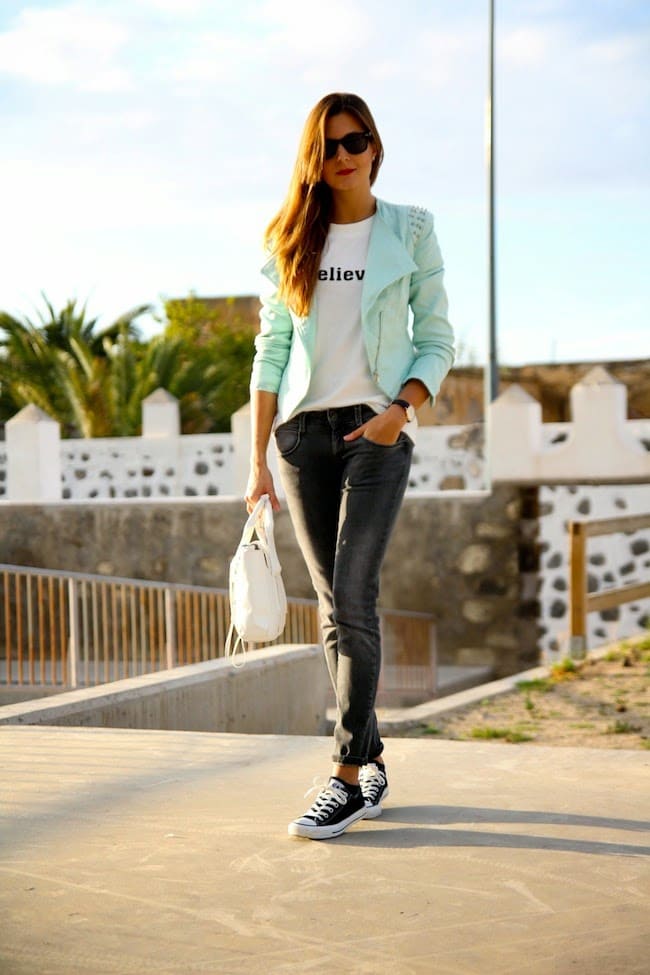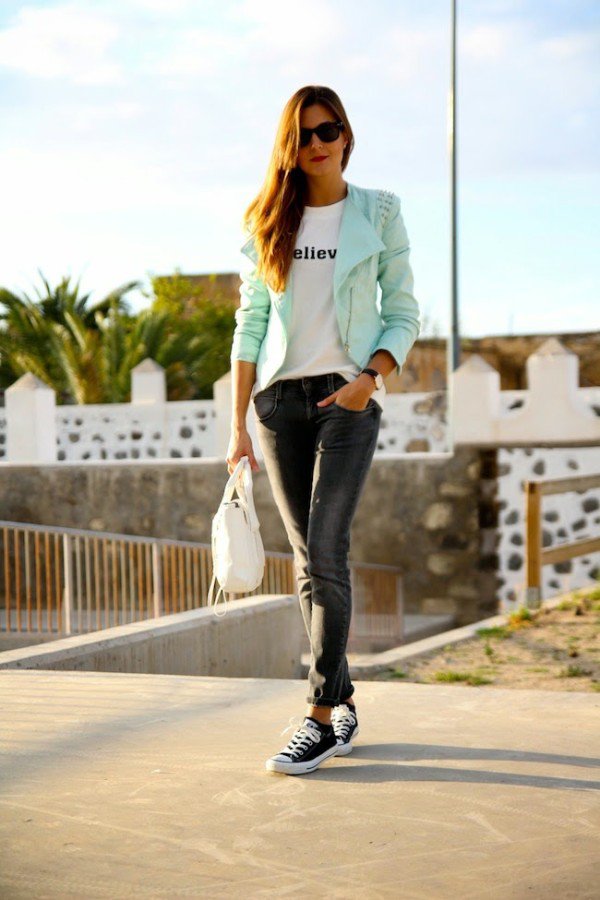 source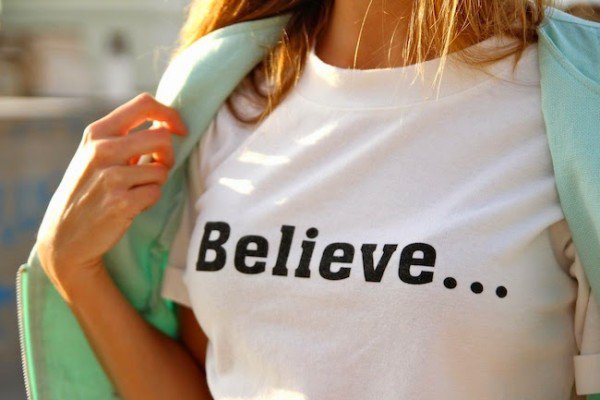 source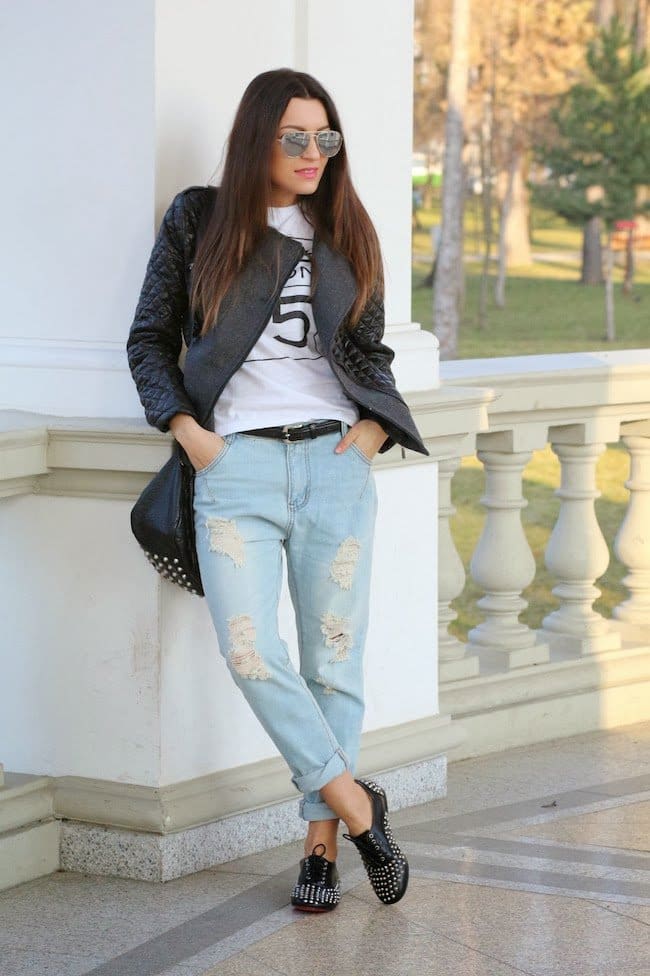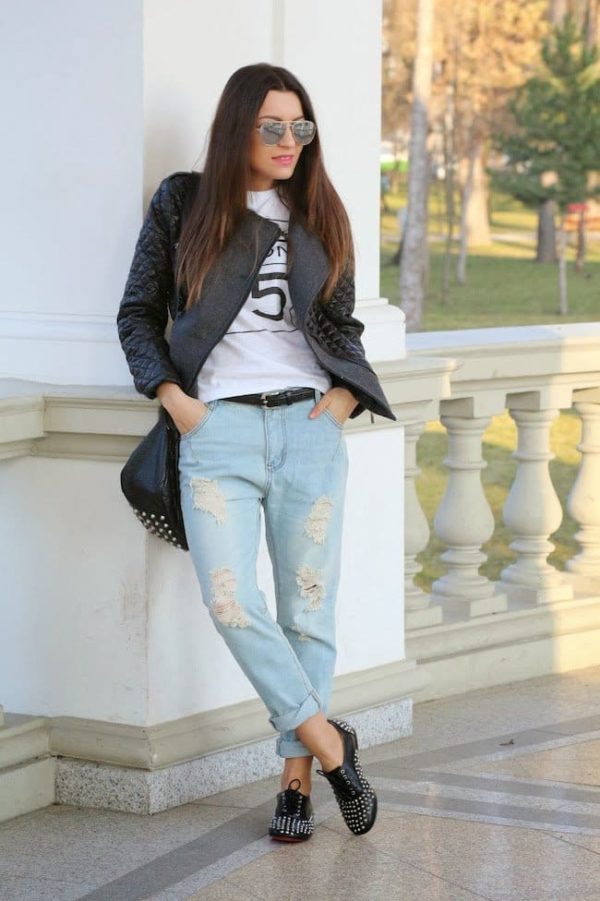 source
Coupled with distressed shorts
One of the favorite ways to wear a graphic tee during warmer days is to style it with distressed shorts. There is nothing easier than putting this look together. Grab your go-to pair of distressed denim shorts and pair them with an eye-catching tee. This way you will create an edgy look that you will style and style again and again. For an even more chic and comfortable look add your favorite pair of sneakers or summer sandals.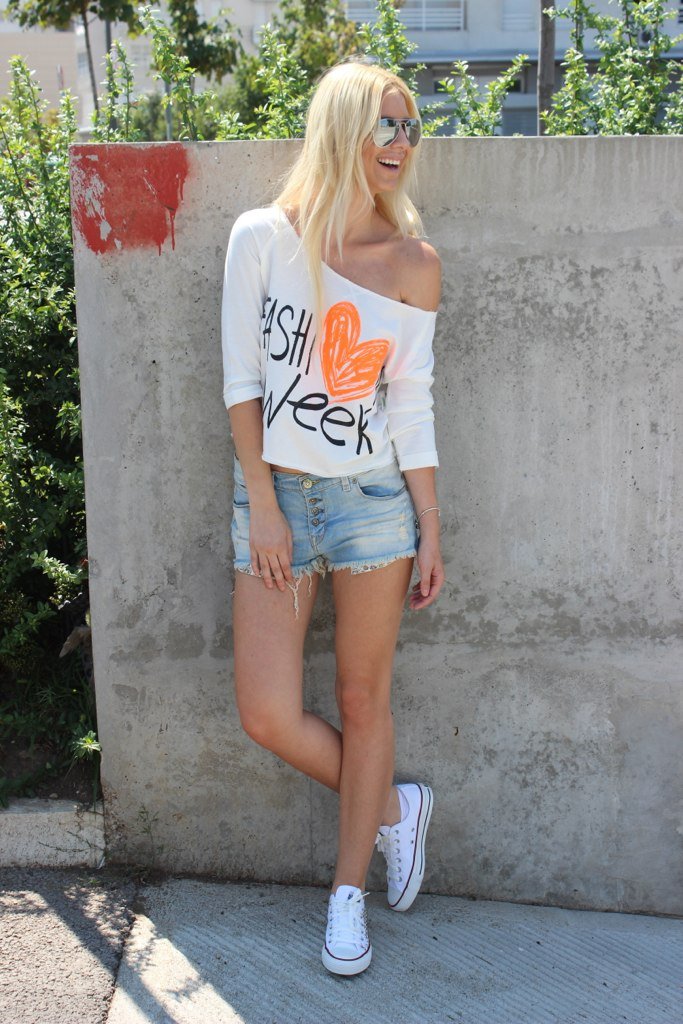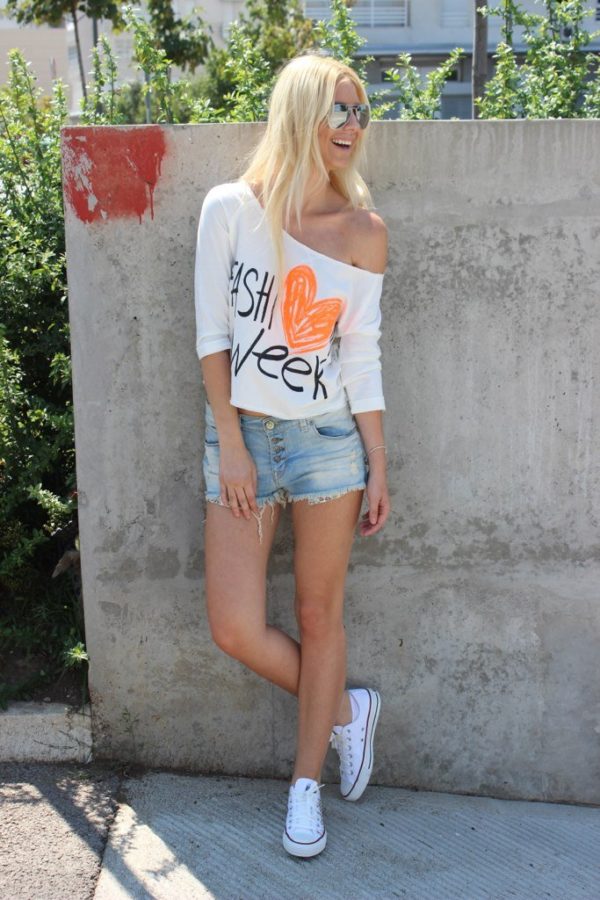 source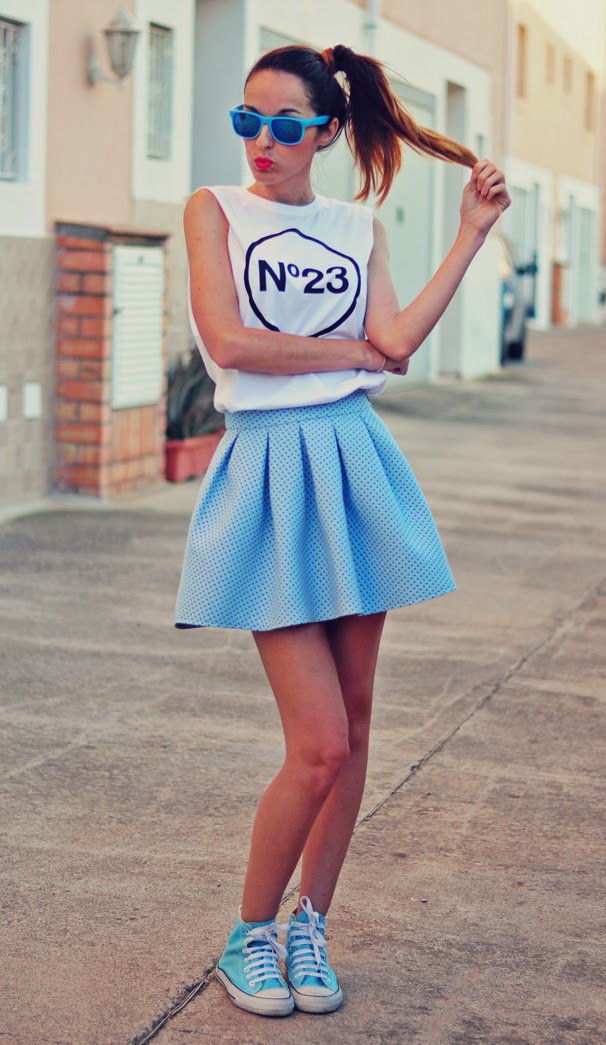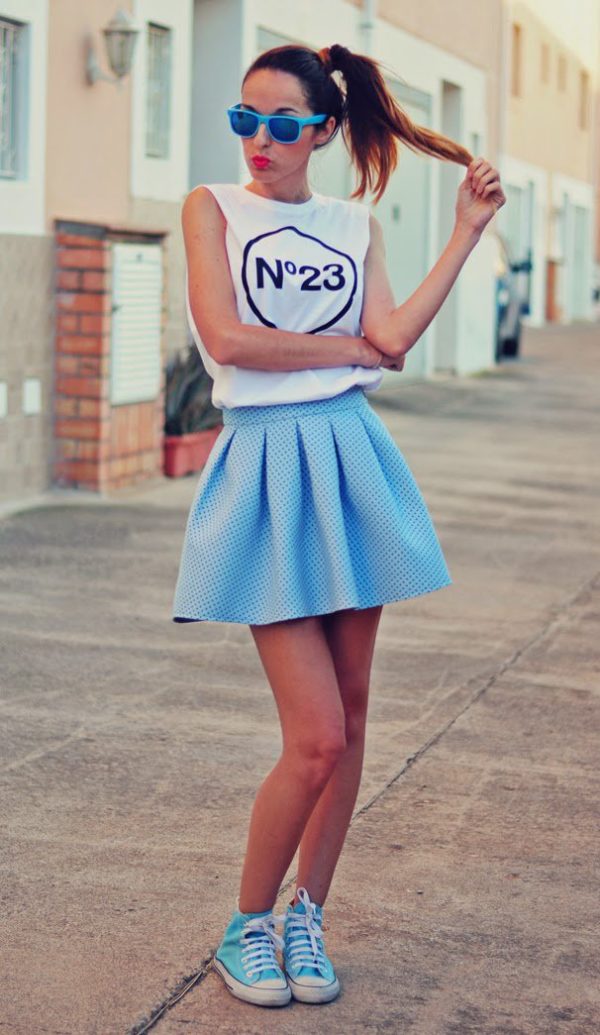 source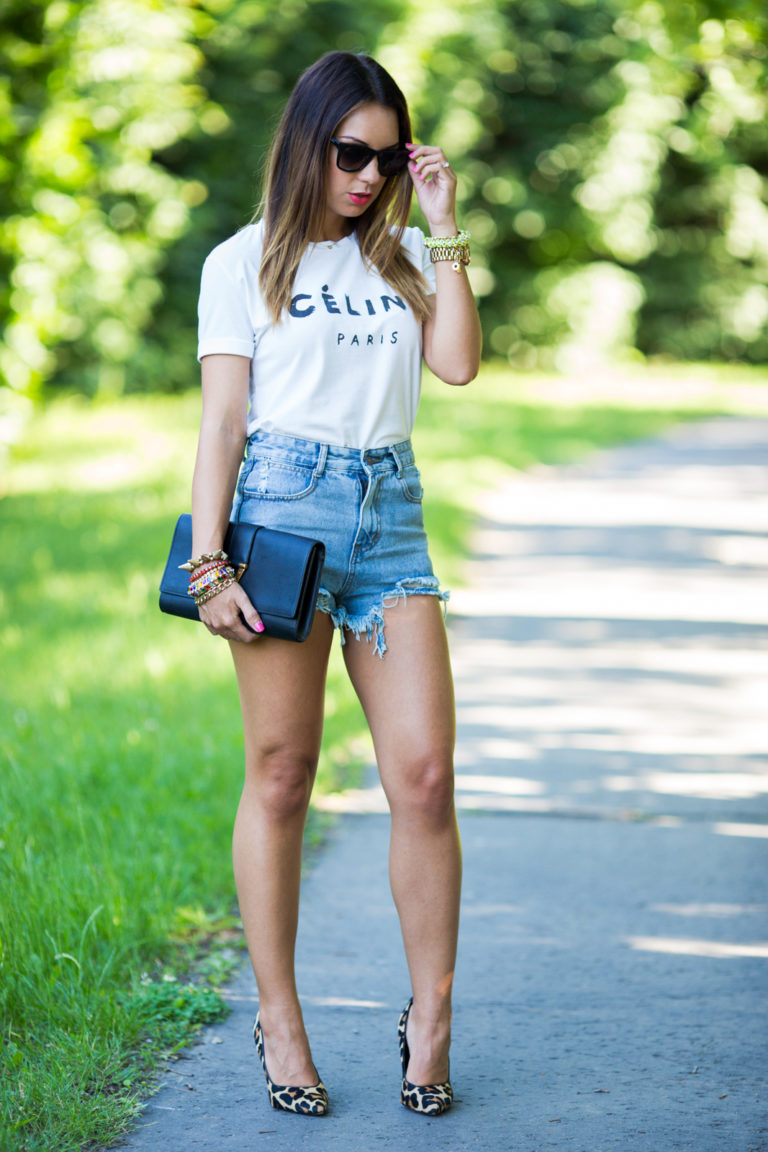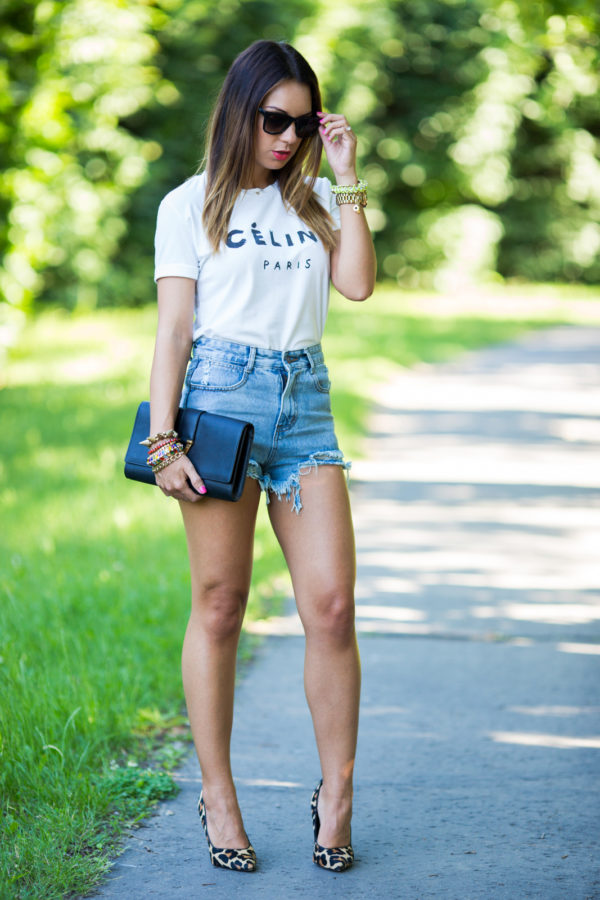 source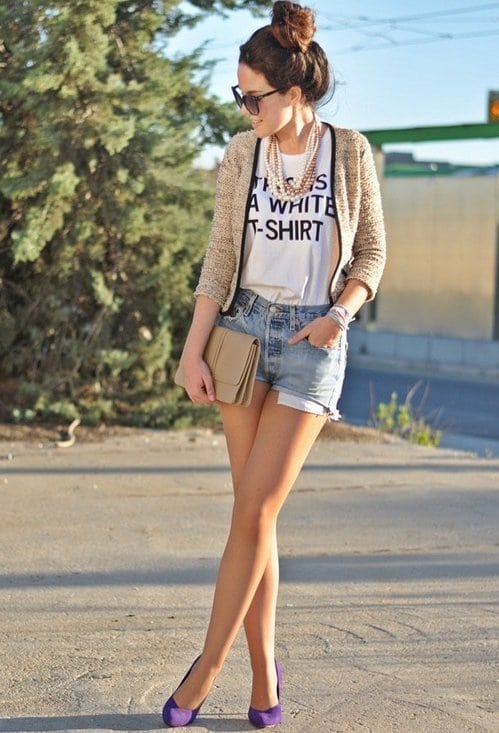 source