The mature mom has special cosmetic needs, but the right products will highlight her most attractive features. Although the aging process brings on the wrinkles, uneven tone, and fine lines, the right combination of cosmetics can also remove years off your face and emphasize your most beautiful qualities. Read on to find out which types of cosmetics work best for the mature mom.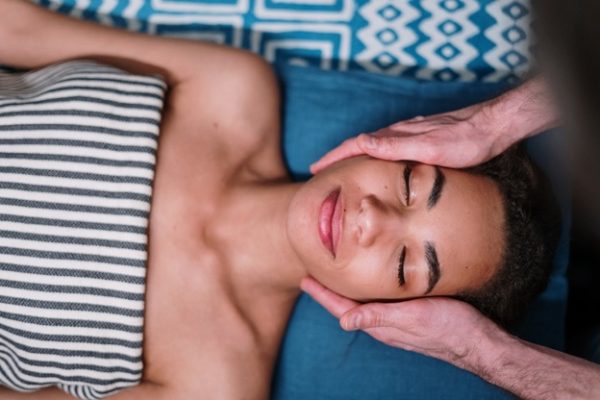 How to Determine the Best Options
First you would need to find out your skin type by making some simple observations in the mirror. Remember you're looking for any of the following signs of dry or oily skin or a combination of the two.
Dry skin—visible lines with some flaking and very little elasticity
Oily skin—a visible shine and enlarged pores, particularly in the T-zone
Combination—T-zone has a lot of shine while cheeks and jawline feel normal to dry
Once you figure out your skin type, then choosing the right combination of cosmetics is easy.
At the same time, there's one important aspect to remember. You should never skip the moisturizer or sunscreen. As you get older, your collagen level decreases which prompts the need for hydration even in the form of a water-based moisturizer. Plus, the sunscreen provides the necessary protection from UV rays that speed up the aging process.
Types of Cosmetics that Suit the Mature Mom:
Being a mature mom doesn't mean that skincare products are scarce. In fact, you can find just about any cosmetic item online or in the store that meets your skincare needs. Here are a few ideas to search for:
Cleanser
Your skin type will also determine which cleanser works best for you. Nevertheless, when selecting a cleanser, you should steer clear from the alcohol-based formulas since they tend to dry and irritate skin. Some great brands that work well for mature skin include Neutrogena, Aveeno, Cerave, and Mary Kay.
A gentle cleanser applied using a soft washcloth and rinsing with cool to lukewarm water rids the pores of excess oil. Skipping this step would result in the skin appearing too dry or oily over time. So, it's important to include it your nightly routine.
Moisturizer
Another must-have is a good moisturizer. While you may have had your favorite go-to product since age 25, that particular formula might not work so well anymore. As you age, your skincare needs also change. Thus, you'll need a formula that softens and plumps—but without the heavy, slippery texture that some moisturizers have.
One such product that moisturizes and rejuvenates your skin is Fiera Apple Stem Cell Cream. Formulated with the stem cells from a rare variety of an apple tree, this moisturizer effectively hydrates while tightening your skin. Just like any other quality blend, this product also contains Vitamin E and hyaluronic acid—two vital ingredients for moisturizing and brightening skin.
Foundation
The right foundation that matches skin type and tone ensures that your face remains hydrated and protected. An SPF level of 25 or above works best. Plus, depending on your skin type, you can find many products that are water-based for oily skin or a cream for combination to dry skin.
Concealer
Concealers that are a shade lighter than the foundation, cover up age spots and circles underneath the eyes. Those that are slightly darker work well if you've been spending extra time outdoors and now have a darker skin tone. Either way, they are best applied using a small brush or a makeup sponge.
Also, you might consider a concealer that contains hyaluronic acid and collagen which prevents it from settling inside lines and wrinkles.
Mascara
Volumizing and nourishing mascara creates the appearance of eyes being less tired and more alert. A smooth formula that's ideal for you, the mature mom, doesn't clump or run. The best formula will contain a combination of polymers, wax, and vitamin E. All these components thicken eyelashes to give you a fresher, younger look.
Lipstick
Lastly, you can create youthful, full lips by opting for lipstick or lip gloss that contains collagen, Vitamin E, and hyaluronic acid. A moisturizing formula also camouflages wrinkles while providing shine and even improving lip texture. One factor to remember, though, is to choose a color that compliments the hue of your blush or rouge.
The Key Takeaway—Less is More for the Mature Mom
For your skin type and features, a subtle application of makeup will go a long way. As much as a mature mom wants to achieve a fresh and rejuvenated look, applying too much product may result in just the opposite effect. The ideal finish gives you a look that's polished, subtle, and of course, beautiful.