Thousands of fashion trends in the world keep fluctuating on a daily basis. And it can be hard to keep up with all of them as they are always shifting. But wouldn't it be better to have some essential hacks on hand to look the best at any time of the day?
Here we have some belt hacks that are usually used by men or by women wearing suits. This piece of garment is mostly used to grasp things closer to the body. They are handy to have when in need of holding a pair of loose pants or skirt in place or making a statement with designer logos. There are a very few times a belt is thought to come in handy, but there can be a lot more things you can use it for sprucing up your look and taking it up a notch. They are mentioned down below: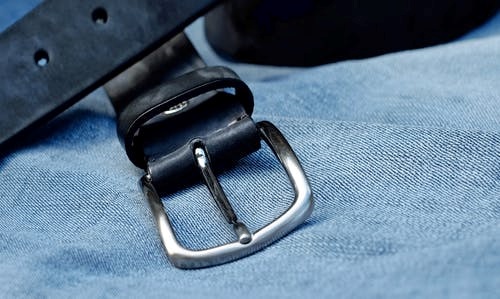 Never Do Loose Dresses Again
There might be many dresses in your closets that looked truly cute to buy, but when brought home, were too saggy to wear. Or these pieces of clothes fitted fine at a specific bodyweight and don't anymore. The bad news is, wearing an overly saggy dress isn't the trend and should be avoided at all costs. And the good news is that a belt can fix that. Wearing a belt that perfectly contrasts the color of a dress can help in bringing out more in it. The image gained after adding a belt to your clothing will look appropriate and neat and also quite fashionable.
Go for Black
Don't know what belt color to go for when the dress is brightly, dimly, or lightly colored? Well, we would suggest that black is the best belt color to wear with a monotonous dress if you don't have other shades. Black goes with anything and even highlights the clothing color to a great extent.
But if you get bored of the forever dark pigment, you can go for shades like dainty brown or white with light-colored dresses to clean up your looks.
Customize it Up
The reasons why customized belts are so much better than regular belts is that you can choose the size, shape, and color to go with your outfits. Unnecessarily huge straps are so last season. You need to get yourself a slim and stylish one that helps you clean up nicely. Also, the shape matters in making you look elegant with your blazer, skirt, or dress. See different designs online to get suited for your outfit.
So when it comes to the color, the strap doesn't have to be matchy-matchy with your clothing, but if it contrasts the outfit, it can surely help make a statement. As a matter of fact, the site www.badichibelts.com has some excellent options for choosing a color in belts to match with a dress rightly.
Top it With a Cardigan
Another great hack with the use of the belt, but not the last one, is pairing it with a cardigan. Cardigans and blazers for women are supposed to be worn without buttoning up, which can become challenging to manage. So for manageable wear and implementing fashion onto your ordinary coat, you can put on a belt over it. It will look highly fashionable and can easily be worn to work or formal events.