Model, actress, activist, and philanthropist Doutzen Kroes began her modeling career at a young age in Amsterdam. Since her first walks on the runways, she continued walking at the biggest runways in the world, including Victoria's Secret. She was an Angel for six years. Her path from her humble beginnings in a small Dutch town to one of the biggest supermodels in the world is inspiring enough for many young women. Today, she is a mother of two children and an activist who uses her own platform to encourage change. Doutzen Kroes is also a global ambassador for Knot on My Planet. She has also tried the career of an actress and she starred in the blockbusters like Wonder Woman. Meet Douzen Kroes personally and professionally and read everything about the supermodel's best moments throughout the years. We leave you to enjoy her story of success.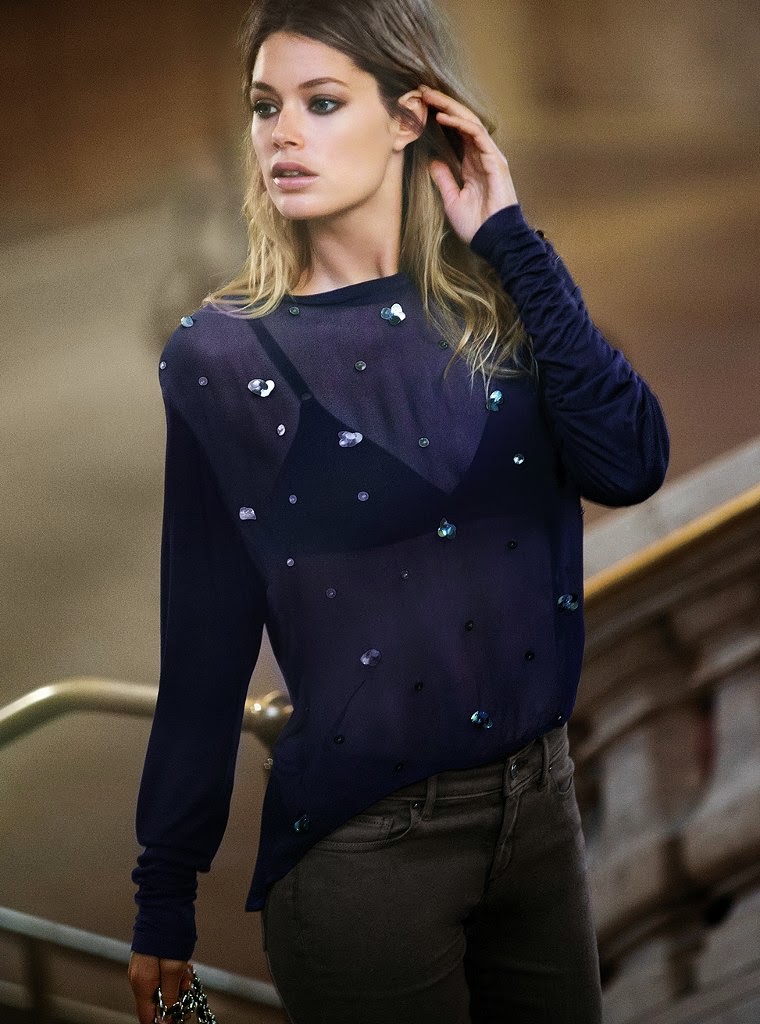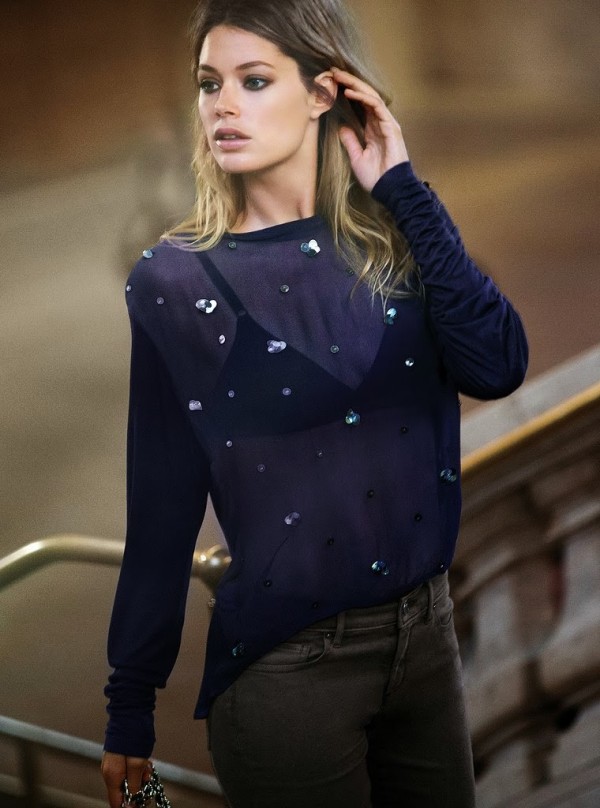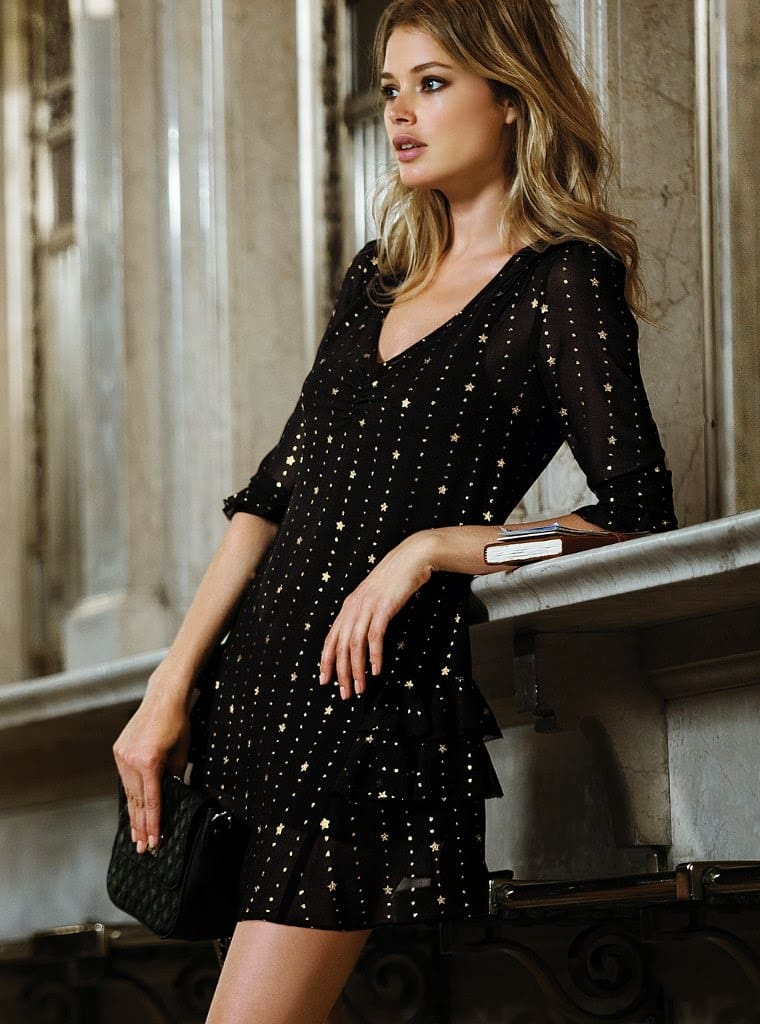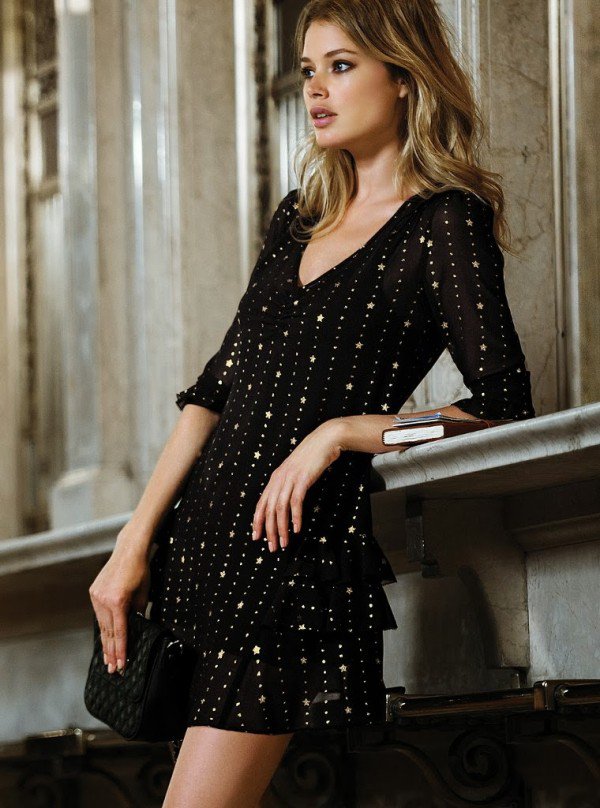 Early life
Doutzen Kroes was born on 23 January 1985 in the village Eastermar in the family of a mother nurse and father psychotherapist. In the 1970s her parents were champion speed skaters. She grew up with the aspiration of becoming a professional speed skater one day.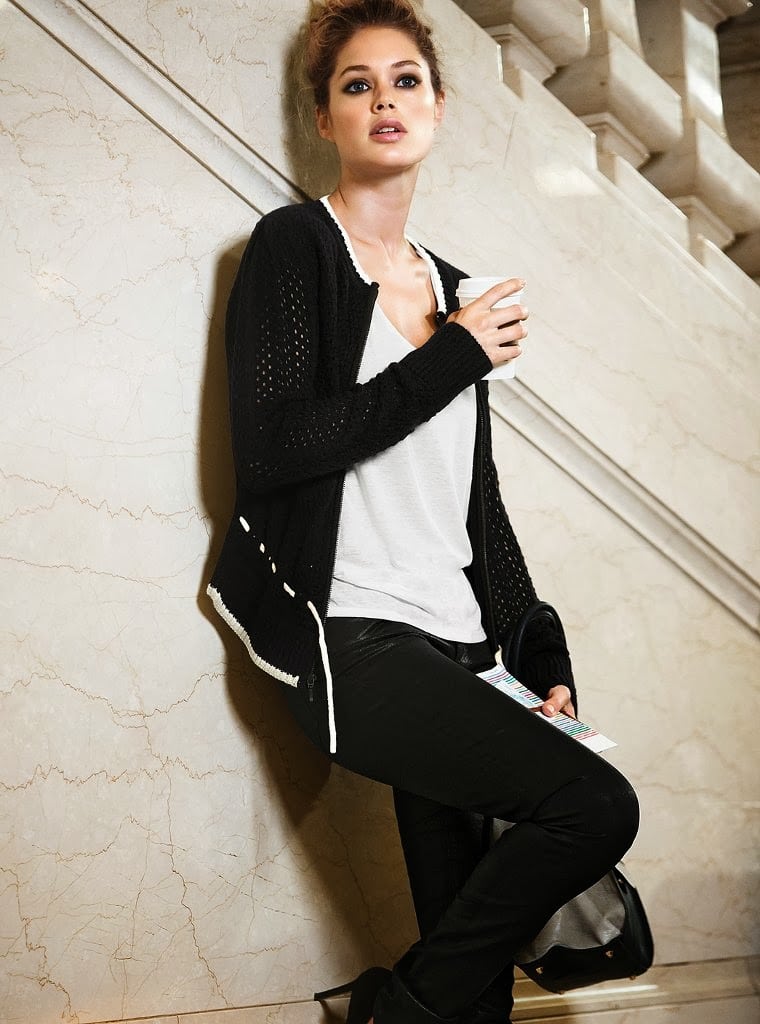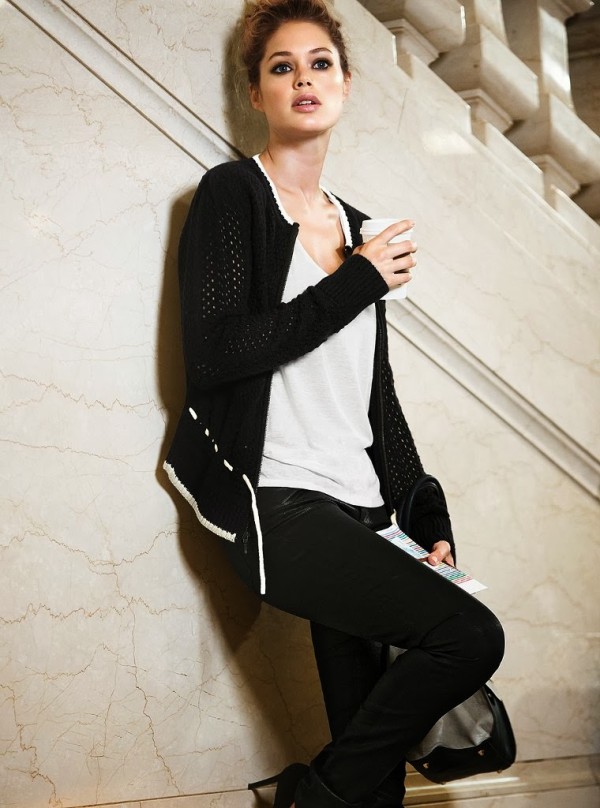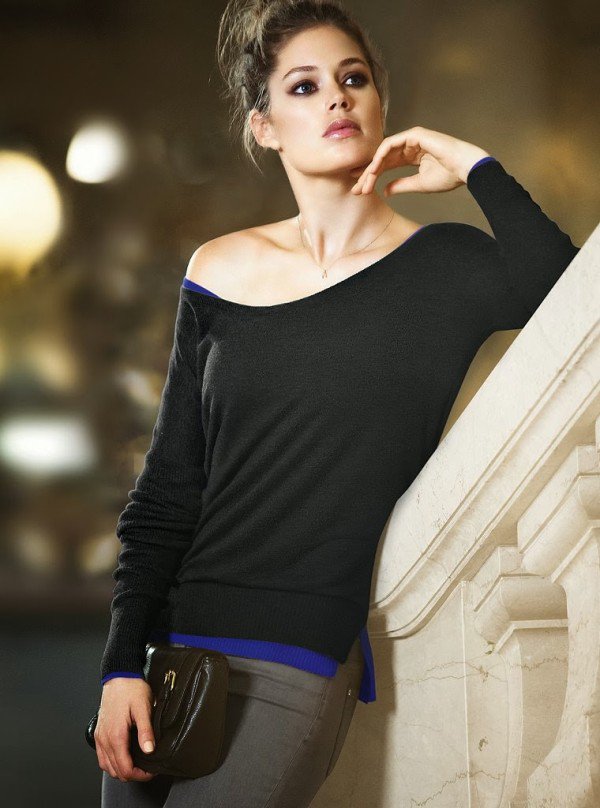 In 2003, Doutzen began her modeling career, in the Netherlands. Thanks to her talent in modeling, she was quickly sent by her agency to New York where she was cast by the biggest lingerie brand, Victoria's Secret. In 2006 she became a brand ambassador for L'Oreal Paris. Two years later, in 2008, she became Victoria's Secret's Angel. Kroes was Victoria's Secret Angel up to 2014. She has been one of the highest-paid models with an estimated income of more than $5 million per year, since 2008. In 2014, she was the second-highest-paid model according to the Forbes top-earning model list. Her income was estimated to be approximately $8 million per year.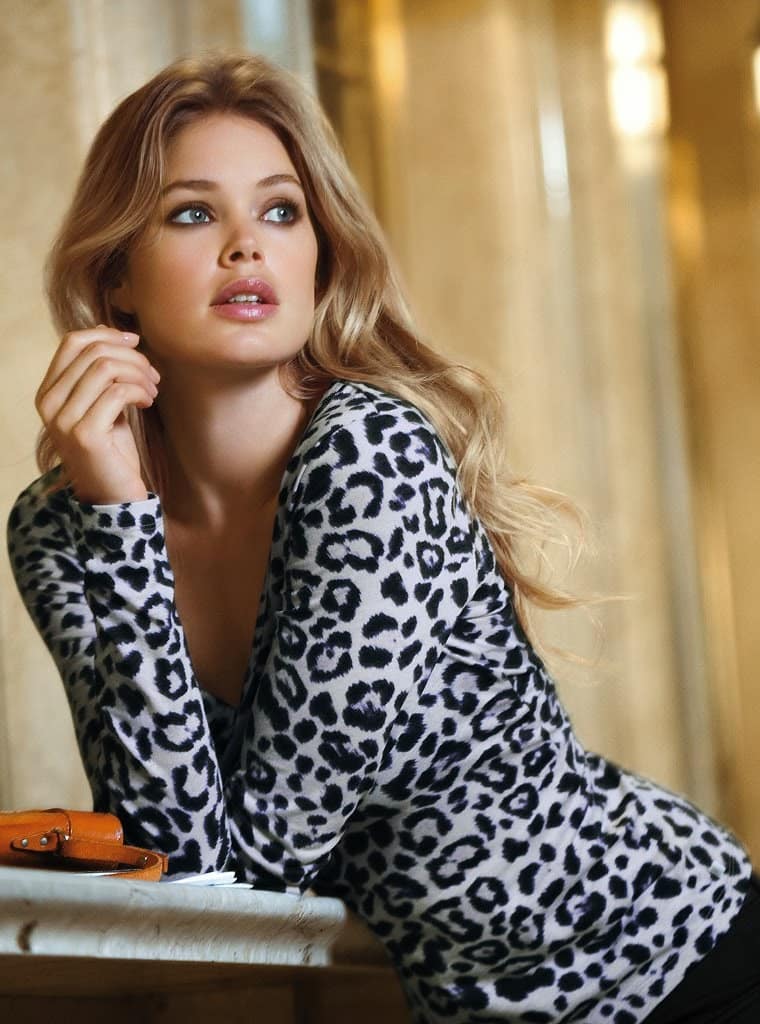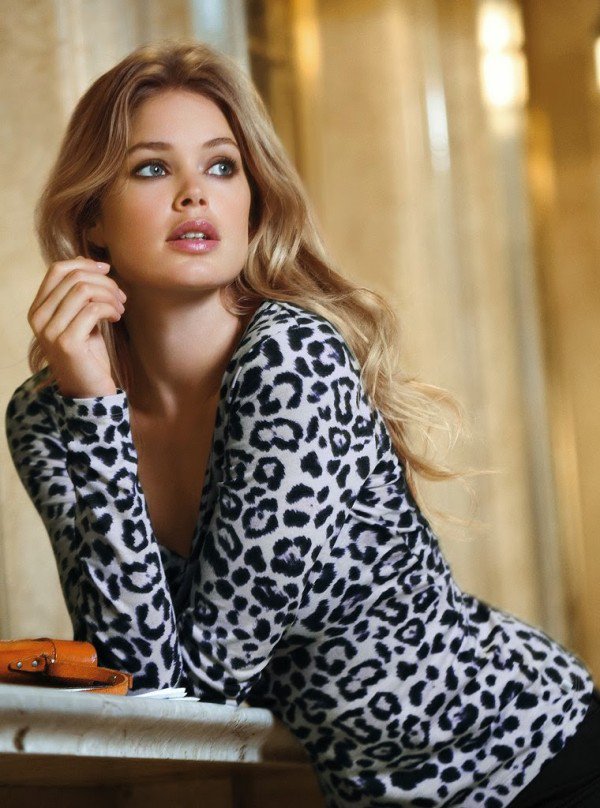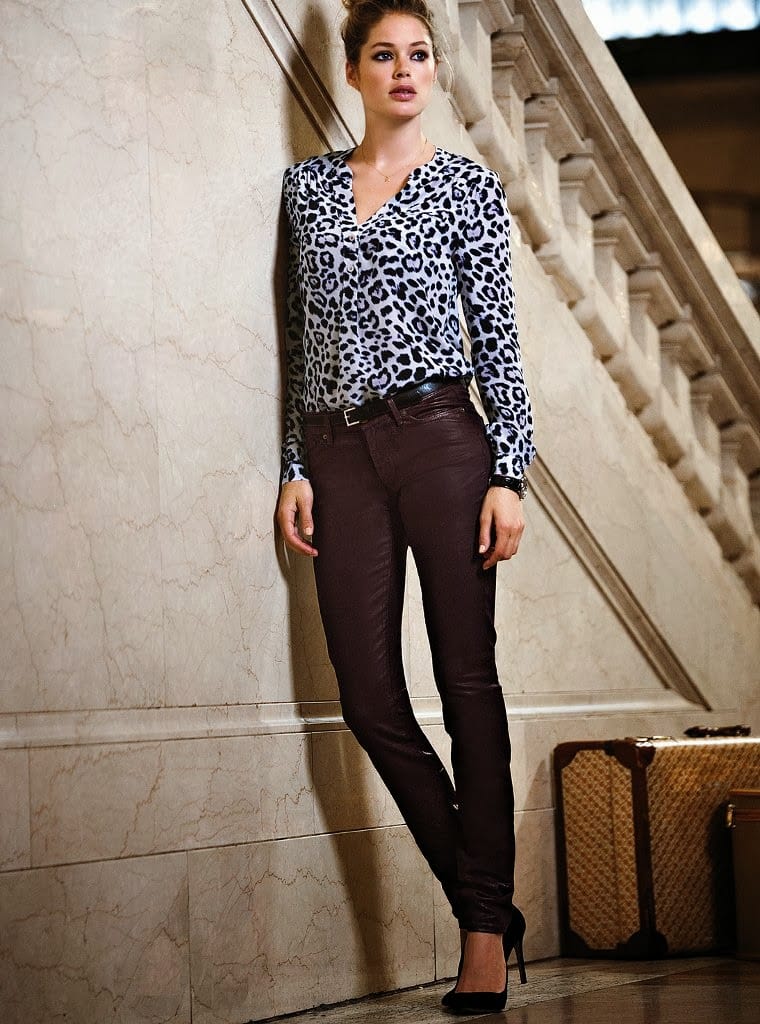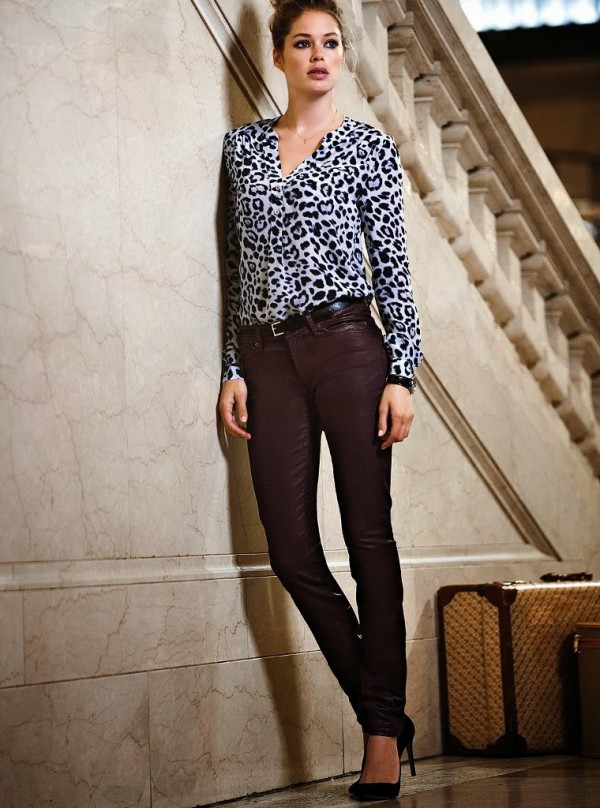 Her modeling career
When she was young she had never seriously considered modeling. But, she was still sending snapshots to modeling agency Paparazzi Model Management in Amsterdam in 2003.
Two years later, in 2005, she won "Model of the Year" on Vogue.com by readers. In 2007, she was presented on the May 2007 cover of Vogue as one of the world's next top models. She appeared in the 2008 Pirelli Calendar too.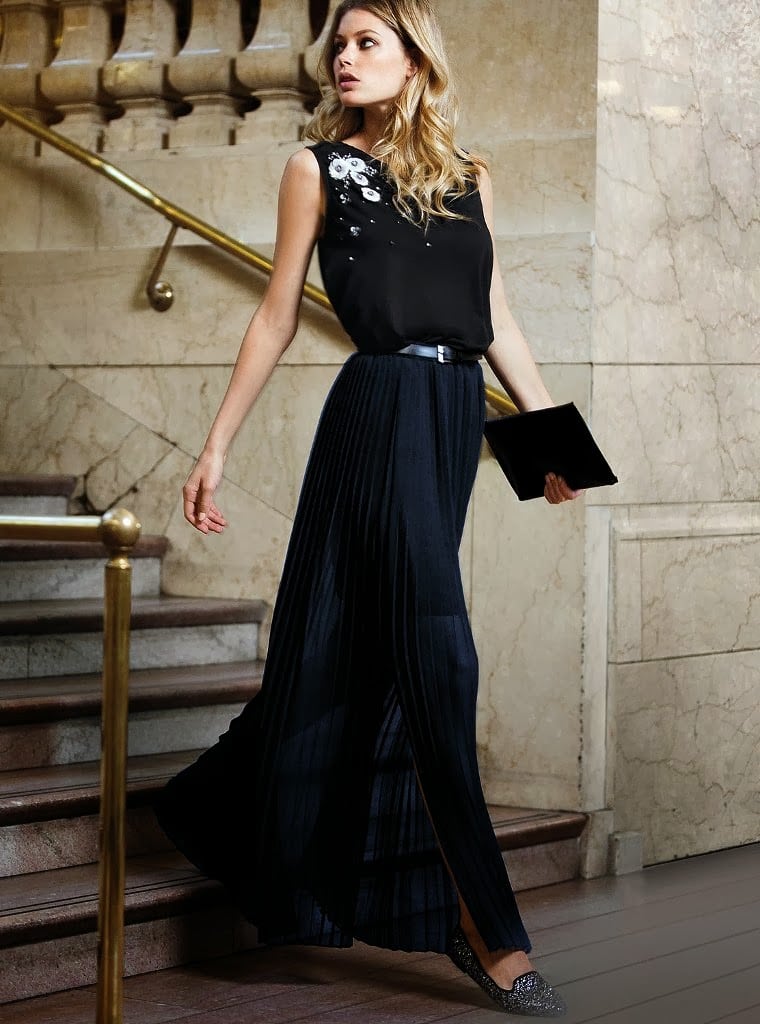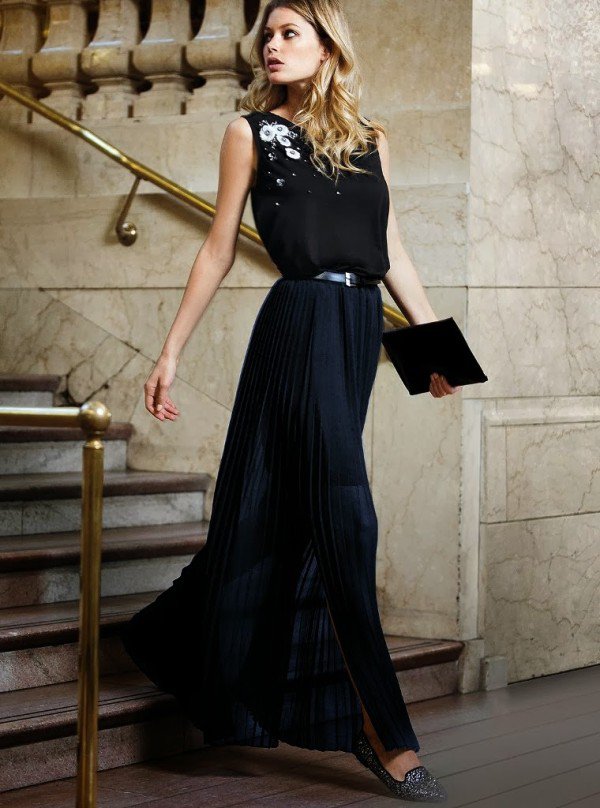 The Forbes list of the world's 15 Top-Earning supermodels
In 2006, J.J.M directed a documentary about a week in Kroes' life as a model. Jansen documented her life at Milan Fashion Week and all the aspects and her own thinking about the modeling industry and modeling as a profession. Year after the documentary, in 2007 Doutzen Kroes was named fourteenth in the Forbes list of the world's 15 Top-Earning supermodels, with an income of $1.5 million in the previous year.  In 2008, she was in the fifth position with an income estimated at approximately $6 million. She kept the fifth position during the following 2009, 2010, and 2014. Kroes was on the second position of the ranking list in 2014, with approximately $8 million earned in the previous twelve months.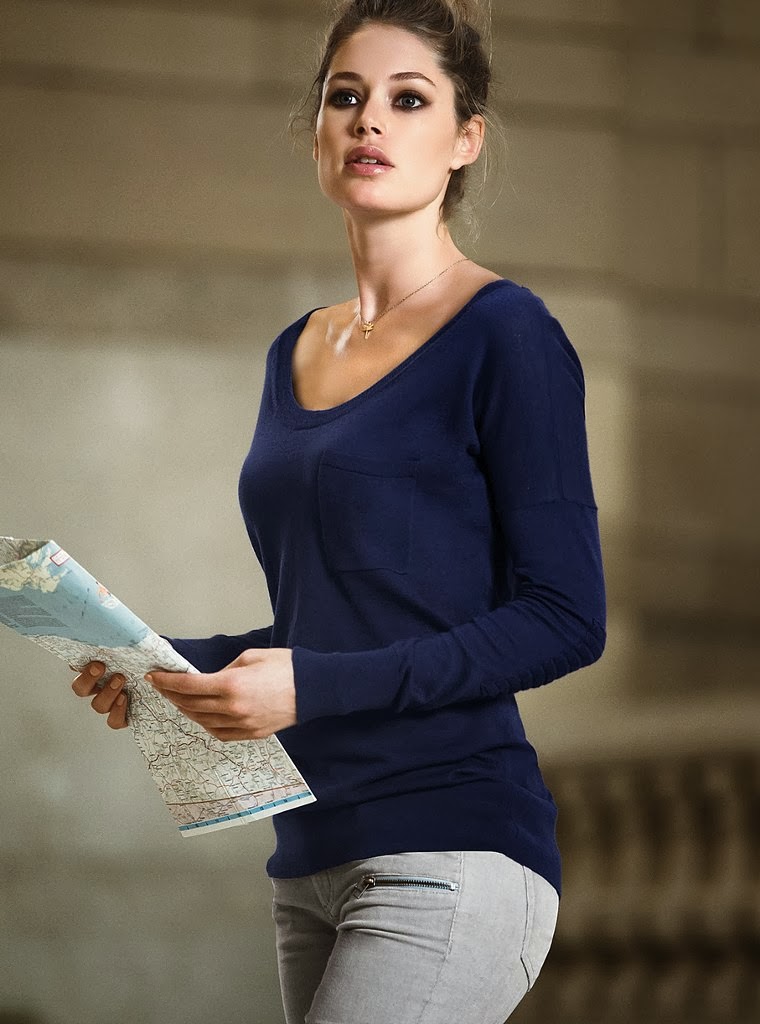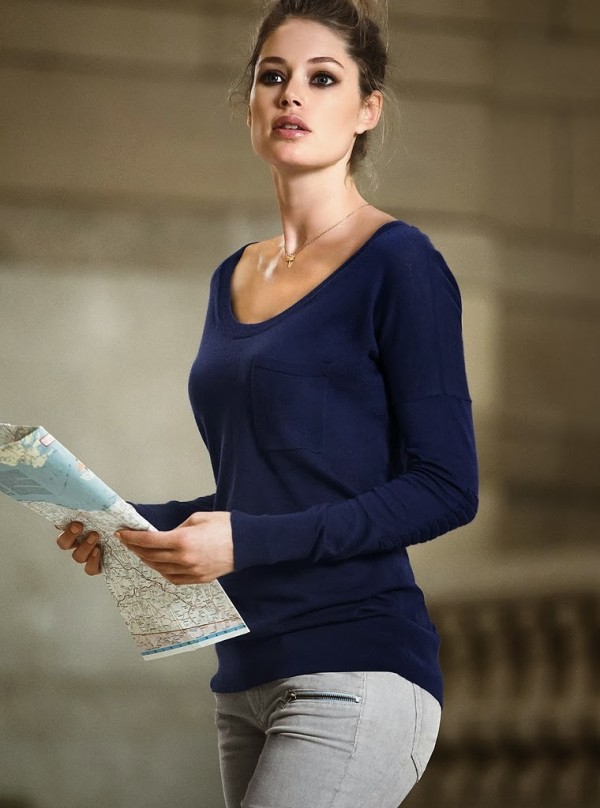 Doutzen Kroes for Victoria's Secret
At the end of August 2008, she becomes the newest Victoria's, Secret Angel. Victoria's Secret confirmed the information with the public in an interview for People magazine. Doutzen Kroes' first campaign as the brand's newest Angel was "Supermodel Obsessions".
From November 2009 to July 2010, Kroes wrote a monthly column about her life for the Dutch edition of Marie Claire. In the Amsterdam Branch of Madame Tussaud's wax museum, there is a wax figure of Doutzen Kroes.
In 2010, she returned to the catwalk during the fashion week for Prada with fellow Angels, Alessandra Ambrosio, and Miranda Kerr.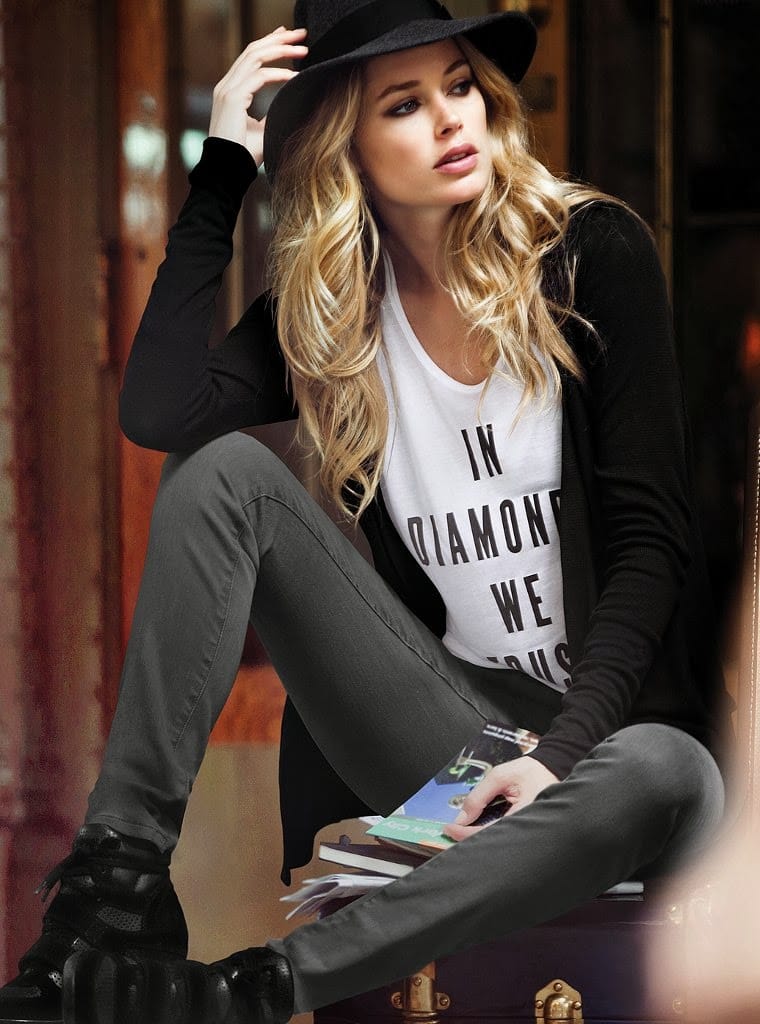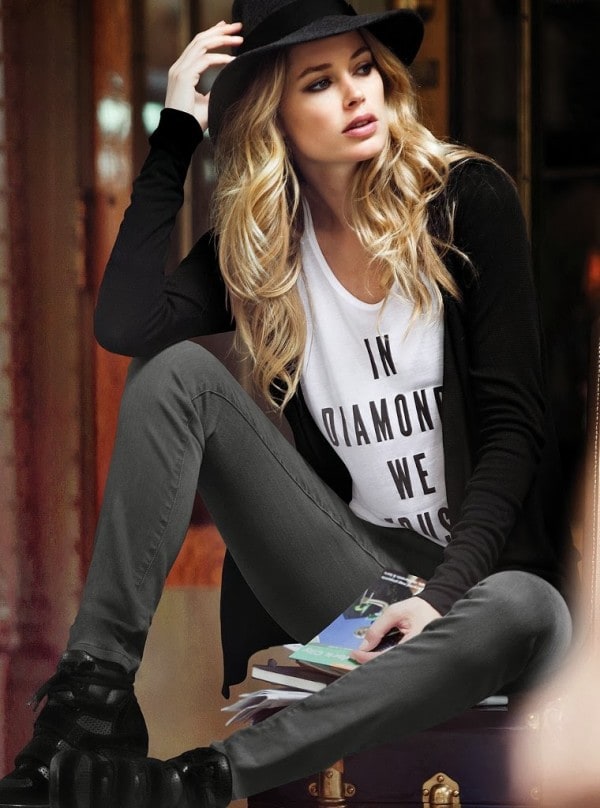 Kroes was the first model in history appearing on the cover of four international editions of Vogue in one month in September 2013. One year later, she appeared in the new Calvin Klein Reveal Fragrance commercial alongside Charlie Hunnam. The same year, she also announced that she was ending her contract with Victoria's Secret after seven years of corroboration with the brand.
In 2016, she was announced as the spokesmodel for Dutch lingerie retailer Hunkmöller. She released her own collection line named "Doutzen's Stories" and starred in several campaigns for the brand.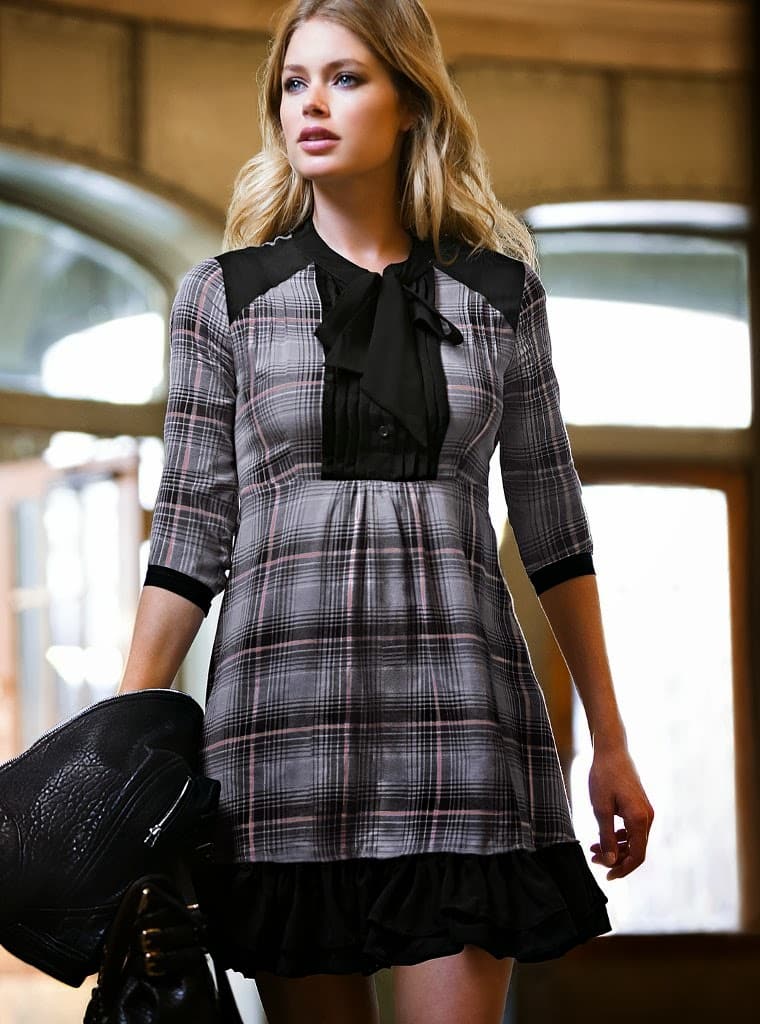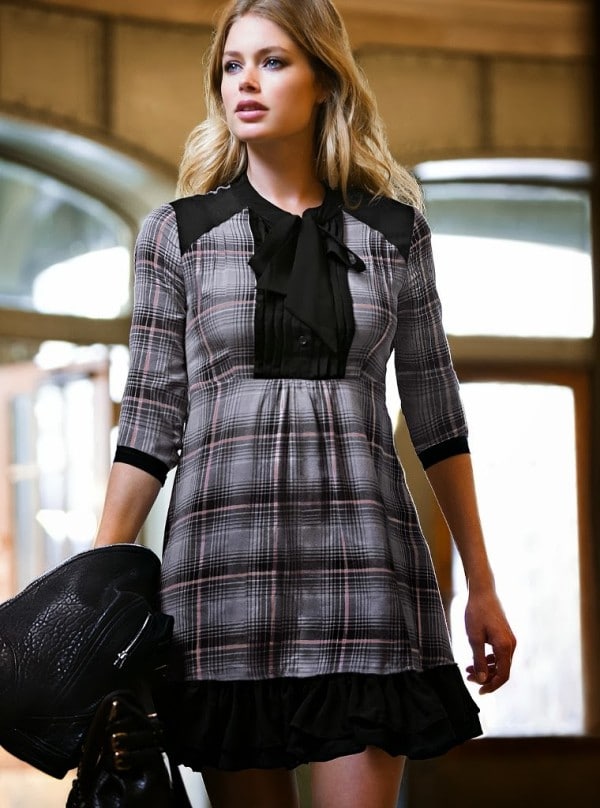 source
Her acting career
As we mentioned before, apart from modeling, Doutzen Kroes made an acting career too. On 24 November 2011, she debuted in Nova Zembla, the first Dutch 3D film made. She was taking actress classes in New York City for several years. Kroes has stated in her later interviews that she has plans to appear acting in more movies to come in the future. So, in 2017, she appeared in the superhero film Wonder Woman as one of the Amazon warriors.
Philanthropy
Doutzen Kroes is actively involved with the non-profit organization Dance4Life. The organization uses songs and dances to educate the young about HIV and AIDS prevention. Also, she is an ambassador for "Praat mar Frysk" (Just speak Frisian). It is a campaign which aims to promote the Frisian language, the native language in Friesland, the place where is she from.