The geometric nails are a fashion-forward trend that we can spot on the runways all over the world. If you are sick and tired of the floral manicures for the summer and want to go for something different that looks classy and sophisticated, you are at the right place. Here you are going to see some Dramatic Geometric Manicures That Will Add A Dose Of Sophistication To Your Look with ease. You are going to see some classic colors such black and white, and some more lively ones that will fit for the playful spring and upcoming summer, so you will have plenty of designs to choose from. Find the manicure that suits your occasion and mood the best and recreate it!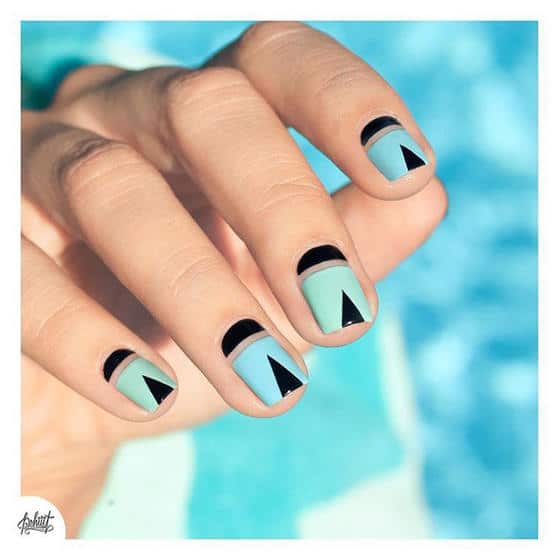 Some of these manicures are really simple and don't require more than two nail polishes. If you want to be on the safe side and have an elegant nails design, the black and white look is the perfect choice for you. Paint your nails in a white color base, and then have fun with the black nail polish. Draw some arrows that will give your manicure the right amount of details.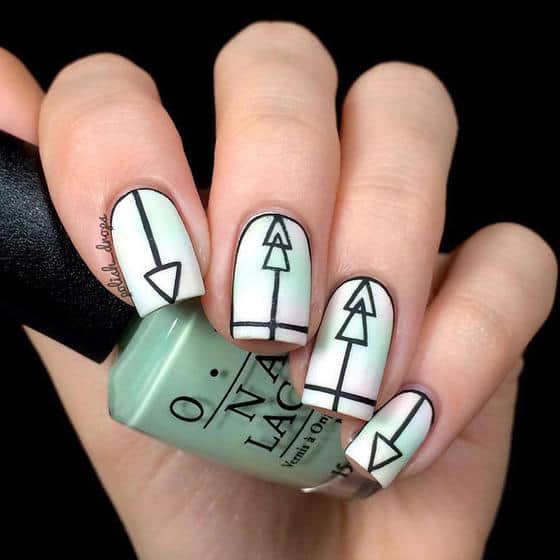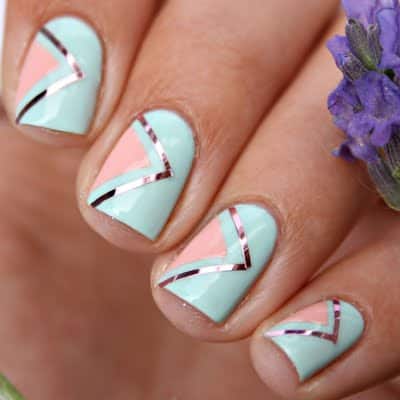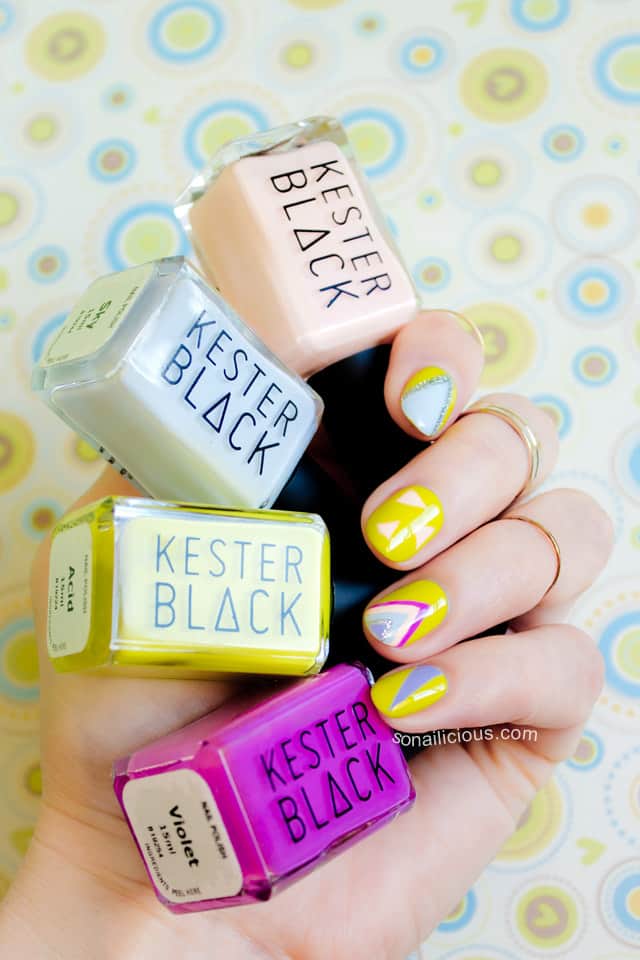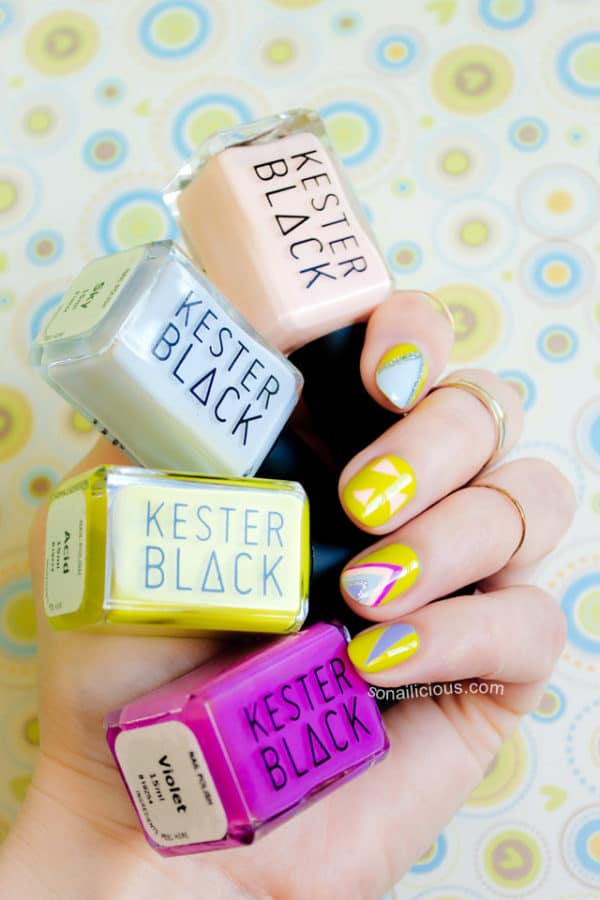 Since it's already spring and summer is slowly on its way here, the colorful manicures should be on your mind as well. Get as much colors as you want and put them in combination in a fun and interesting pattern that will get all eyes on you. Not all the nails should be in the same pattern. Feel free to create the famous mismatched nails look cause it works great in the geometric motifs.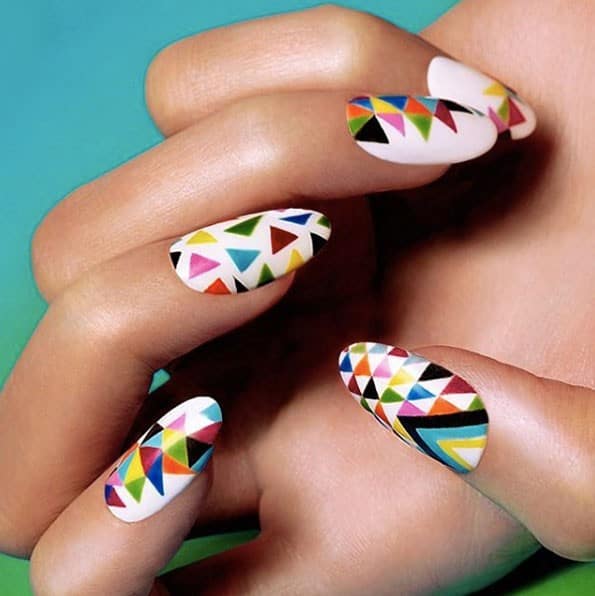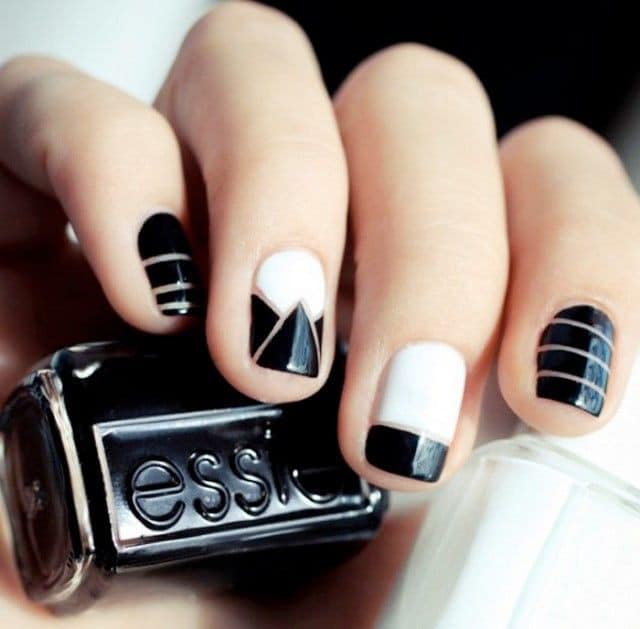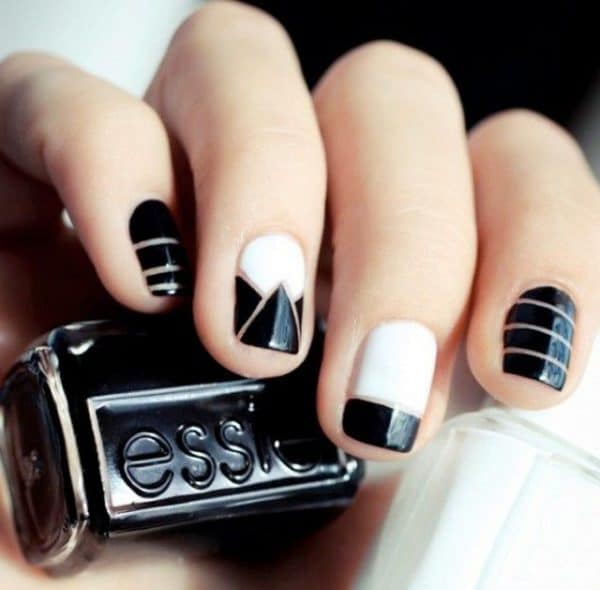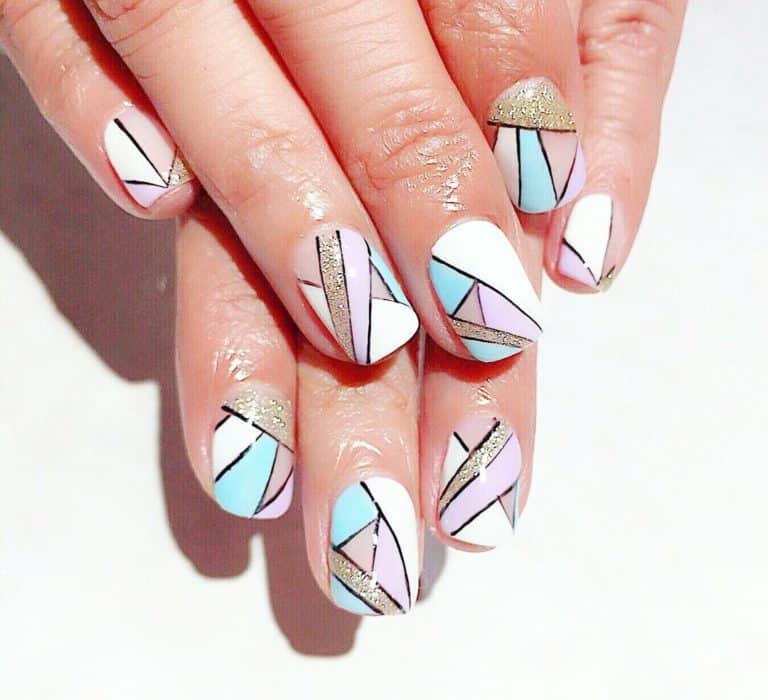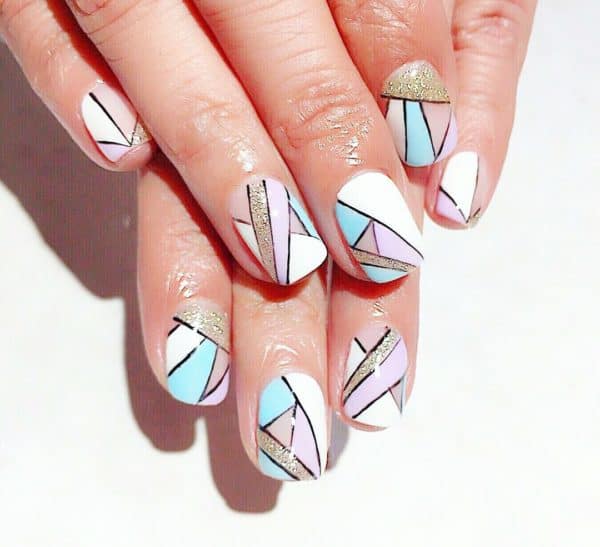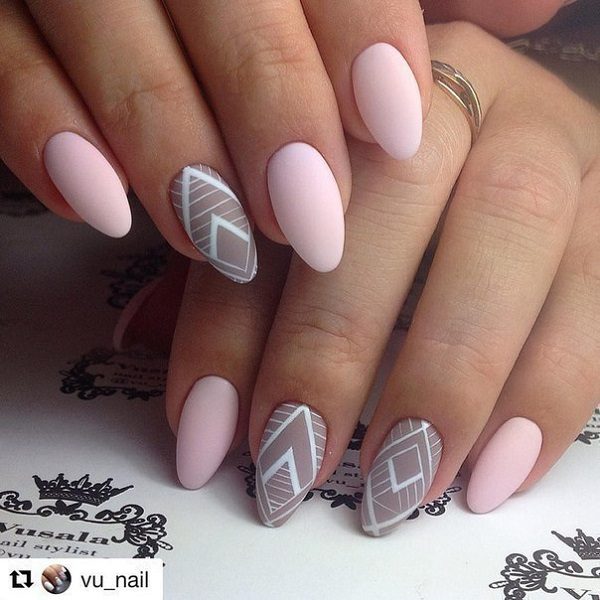 If you want subtle geometric details on just one of your nails, then here's a suitable design for you. The ombre look is amazing and you can do it on your own. Add some studs and gems to add richness to your manicure and break the monotony.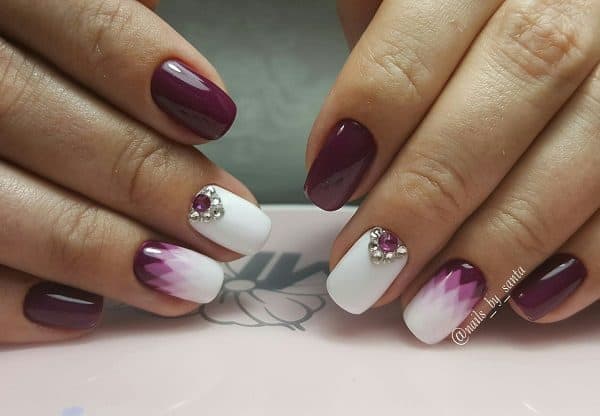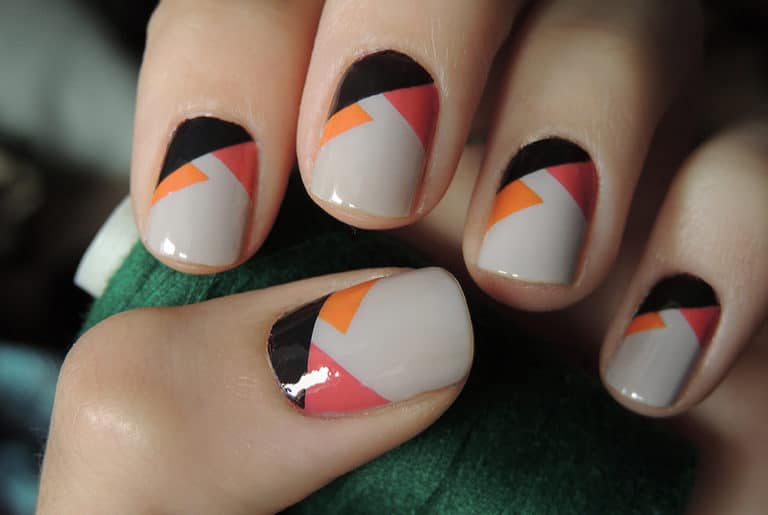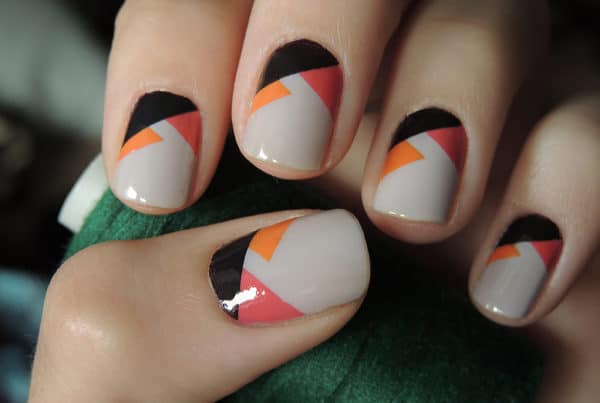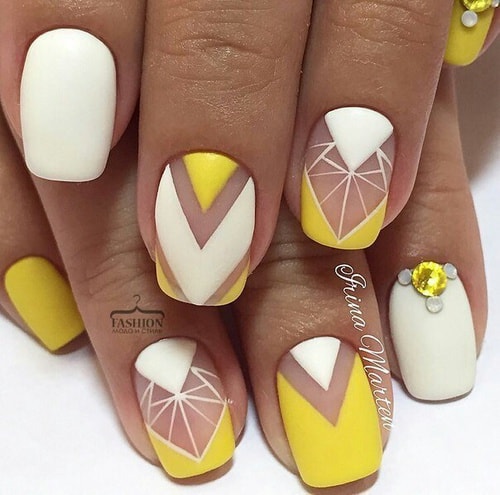 When doing these nail designs you may find tape extremely useful if you want to get precise and concise lines. Stick it on the part of your nail when you don't want nail polish to be applied, wait several minutes to dry and feel free to take it out. Remember that when you are using tape, the manicures will require a longer time.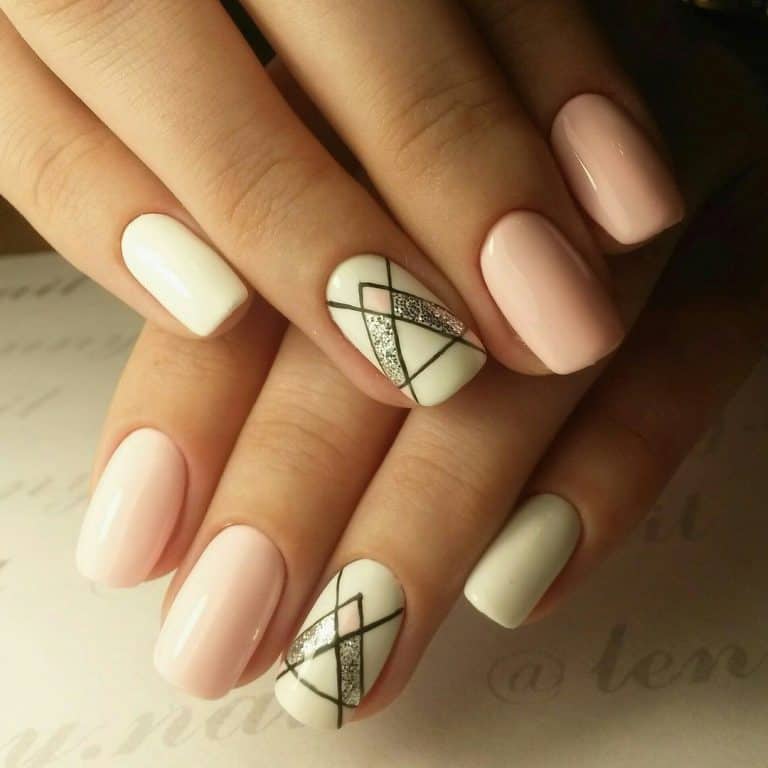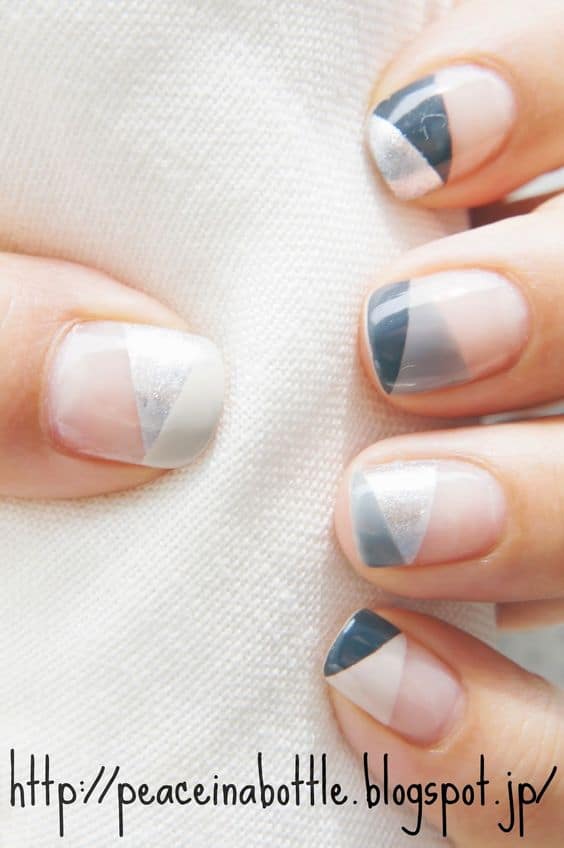 Not feeling very artistic and crafty? Here's something really simple for you! Have you already set your eyes on anything?